As we interview these talented emerging artists in our series with bluethumb, Australia's largest online art gallery, one thing really strikes — just how different each of their journeys to becoming an artist is.
And that's particularly true for today's artist, Larissa Lea, who upon finishing high school already found herself with a lot of responsibility as a young mum "and a duty to be able to provide for not only myself but for my family".
"This kind of responsibility doesn't leave a lot of room for personal passions. Instead of finding what I loved, I learnt how to make a living. This led me to a career in the corporate sector and to university as a mature student.
"For the past five years I found myself both working and studying full time, and while my career was taking off, I felt frustrated and restless. It was then that I started painting.
"For me, painting was a release, I didn't have to think about the stresses of day-to-day life, I could completely switch off. That time was entirely my own and I found that it changed me; I could relax and I could breathe and it was as simple as picking up a paint brush."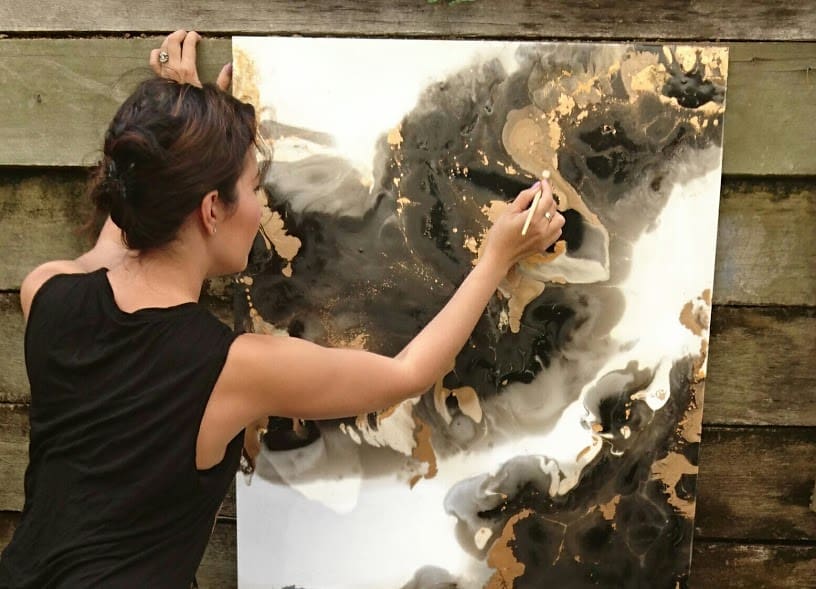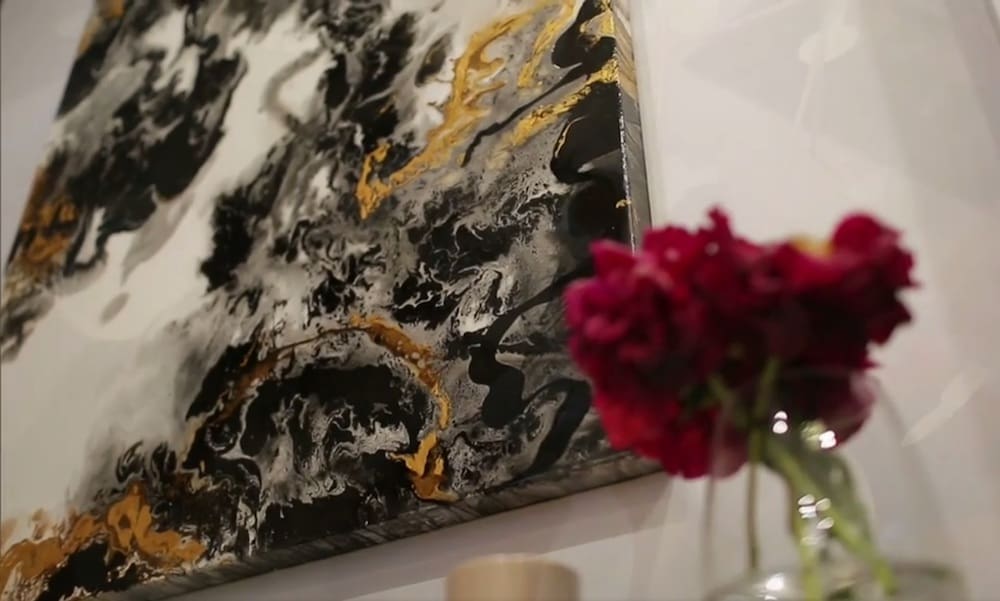 Her husband helped her to find confidence in her art and encouraged her to take the next step with her passion.
"Our home was filling up with pieces and I was running out of space so with his support I decided to create an account on bluethumb and see if any of my pieces would sell.
"It didn't take long; it was just a few days until I sold my first artwork.
"This sale made me think that maybe people do like my work and maybe I could actually be an artist."
Now she can barely keep up with demand for her art with pieces selling faster than she can create them.
"Late last year I was very lucky to be commissioned to produce artwork for the winning apartment on 9's The Block, with Will and Karlie. This was so much fun — very trying, but fun!"
"Being a part of something like that was such a joy that it really cemented for me the fact that I want to make art a much bigger part of my life. It was an absolute thrill to see my work on television and in print media. Now I want to open myself up to bigger and better opportunities, because this truly is what I love to do."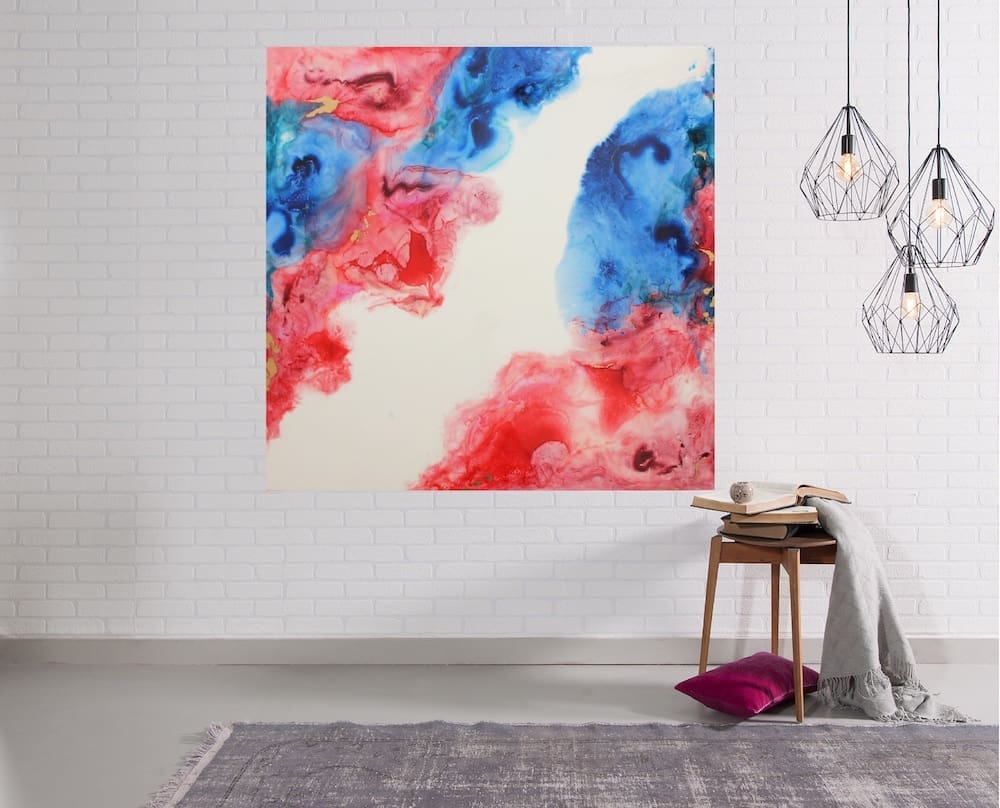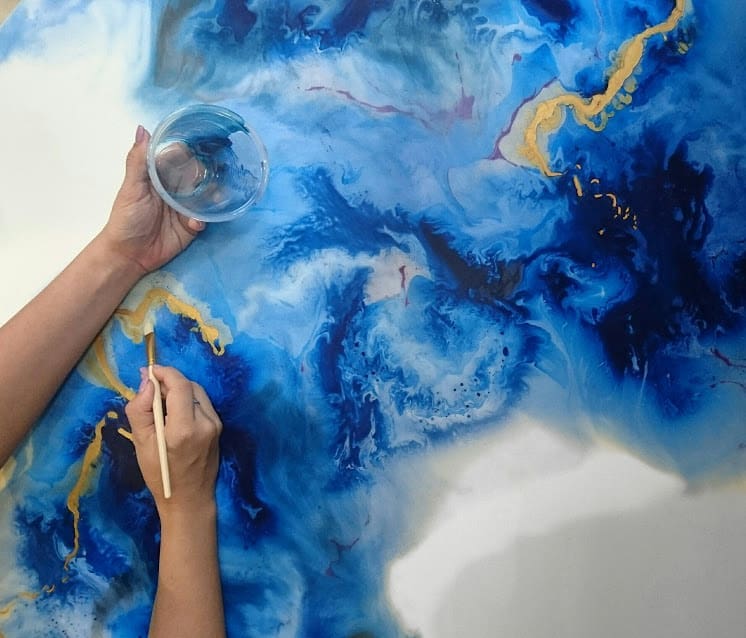 Larissa says she's enjoying experimenting with new materials and techniques.
"I love that as an artist you are encouraged to break the rules. I love the feeling it gives me, the freedom of expression, and the opportunity to share that joy.
"Currently most of my pieces are mixed media and resin, though I dabble with acrylic, inks and spray paints. In saying that, I am constantly learning and growing and experimenting with new ideas."
"The fluid paintings dominate my work due to their wide interpretation and the ease to which they can work with any space in any home."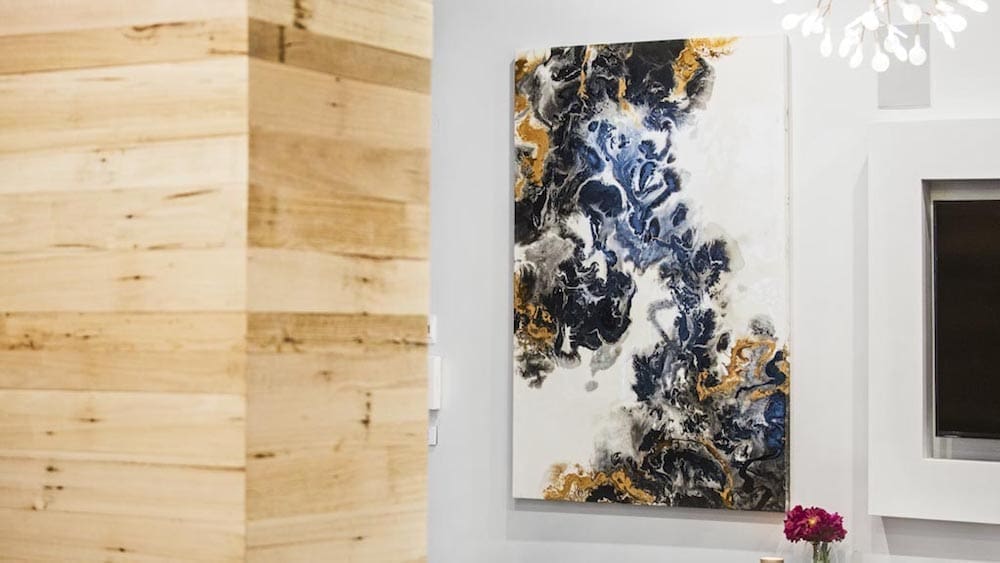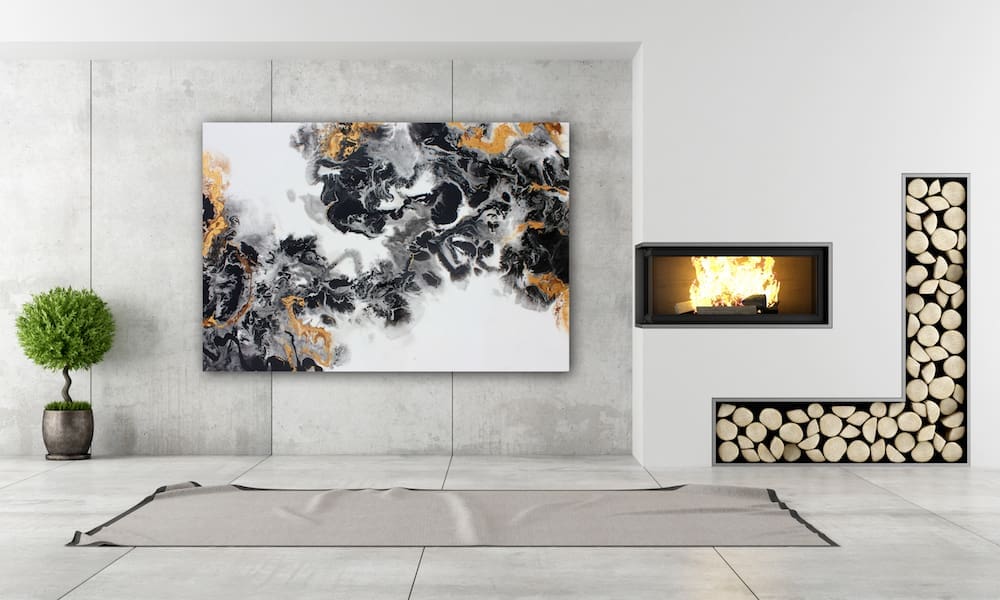 "At the moment I am still very early in my career as an artist and I'm completely open to all opportunities that may come my way.
"I'd love to meet other artists and more people in the industry. Being self-taught, this experience is a steep learning curve and I'm hoping to gain exposure of my work."
Seeing how quickly her career as an artist has soared, we have no doubt she'll achieve these goals and more.
You can check out Larissa's profile on bluethumb here or visit her website for more about her (including her stunning clutch bags!).