We've been lusting over fabric pot holders for months.
You might have seen some around in trendy homeware stores? Some are made to look like paper bags, some are made out of gold metallic fabric…
With our sewing machine under repair we needed to get creative to think of a way we could make these pot holders without a sewing machine.
Then it hit us — the wonderful material of hessian is so thick and structured, it doesn't need to be lined or reinforced with inserts!
We're really excited with the end result of our DIY hessian pot holders and these babies are proudly on display in our HQ.
Items you will need:
Hessian fabric
Paint (we used Haymes Greyology and Gold Dabs)
Paint brush
Scissors
Measuring tape or ruler
Toilet roll
Cotton thread and needle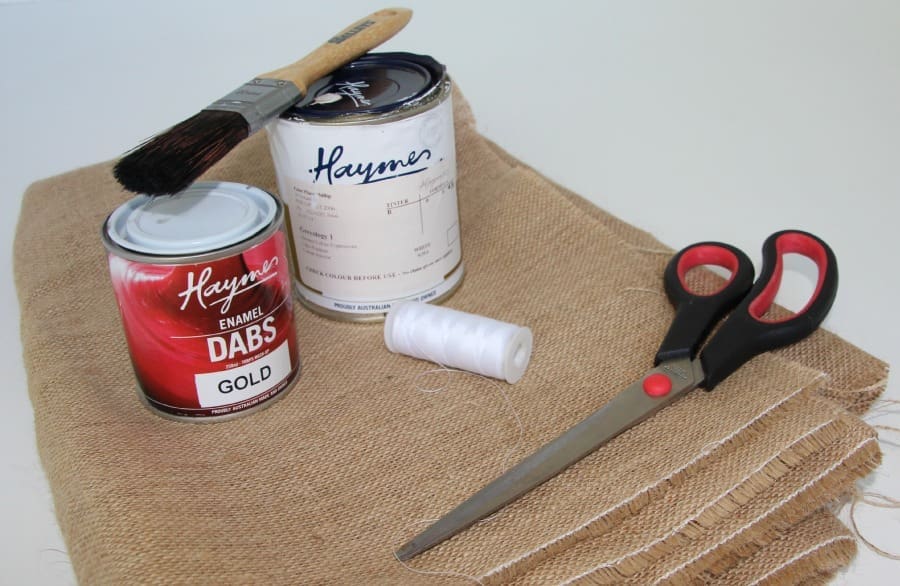 Steps:
1. Cut out a large rectangle of hessian fabric. We cut ours to be three times the height of the pot we are covering and 1.5 times wider than the diameter.
2. Paint the fabric in white paint.
3. Once dry, use a toilet roll as a stencil and paint gold circles randomly over the fabric.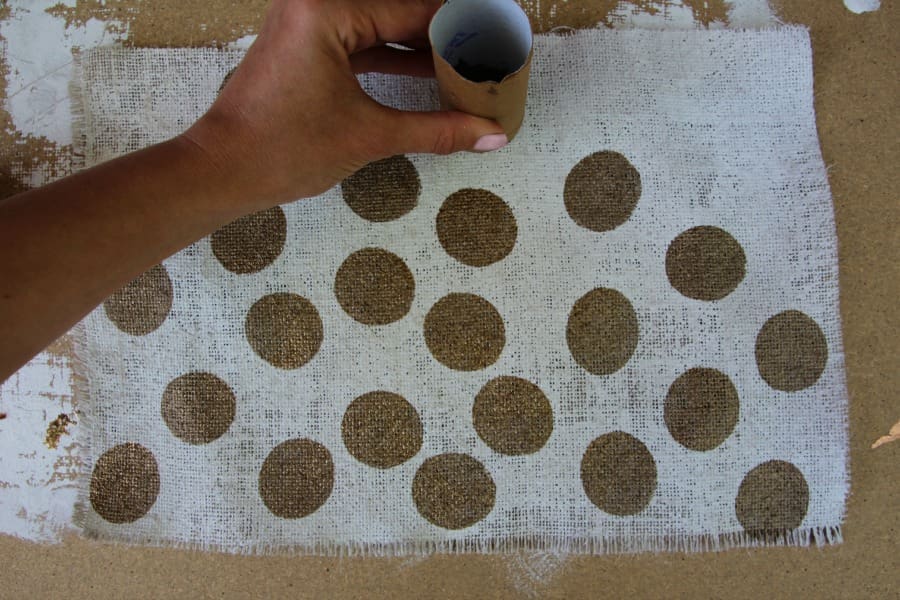 4. Once dry, fold the hessian fabric in half so the two painted sides are facing each other ie fold the two good sides together.
5. With a needle and thread, stitch the two side edges together to make a pocket. (Or if you have a sewing machine that can handle the thickness, use your sewing machine to sew the two edges together.)
6. Turn out your pot holder so the nicely painted sides are on the outside.
7. Roll the top down twice so the rough edge is tucked under the fold.
8. Be sure to add a drip tray inside to protect the fabric and you're ready to display your pot.
We think a larger version of this would also make a cute Christmas sack to hold gifts.