The concrete trend in interiors is just as strong as ever and what's not to love about this raw and beautiful product?!
Today we show you how to create a large concrete planter, a perfect way to decorate an outdoor tabletop.
Related article: Kmart hack: DIY concrete side table
Related article: Make your own concrete trivet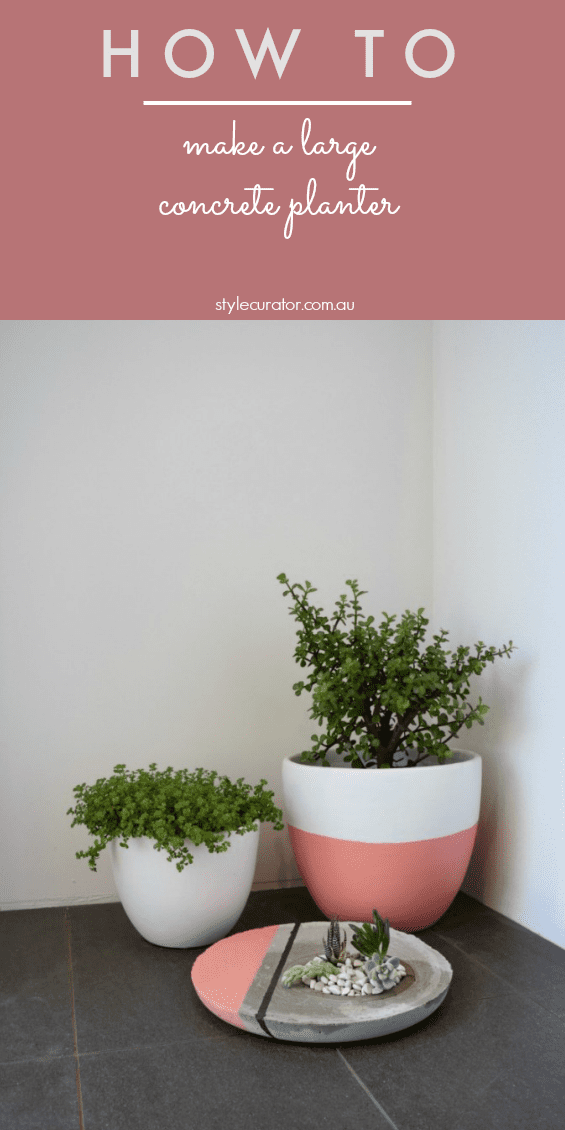 Items you will need:
Cement
Sand
Mixing bowl and spoon
Two plastic moulds
Paint (we used Coral Serenade and Black Pitch by Haymes)
Paint brush
Masking tape
Plants
Pebbles
Steps:
1. Mix up a batch of concrete following the instructions on the packet. You want to make enough to fill your plastic mould at least 5cm deep. We used a large plastic basin that is 40cm diameter and needed around half a bucket of concrete.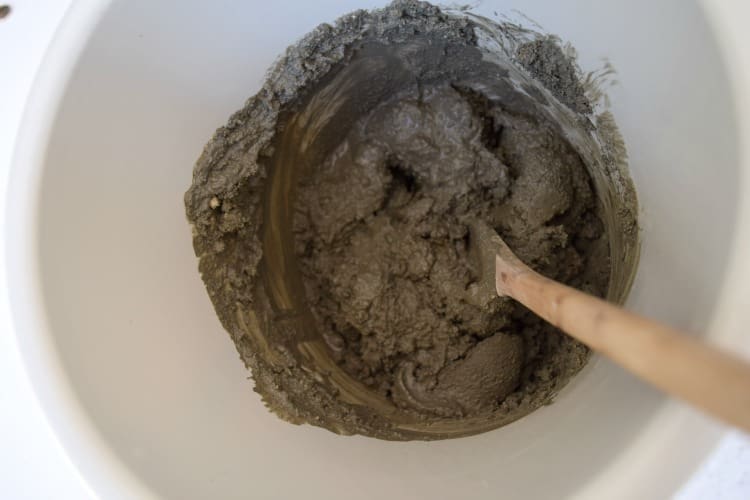 2. While the concrete is wet, sit your smaller mould inside (this will be where you plant your succulents). We used a small plastic bowl with a diameter of 15cm and placed it off-centre.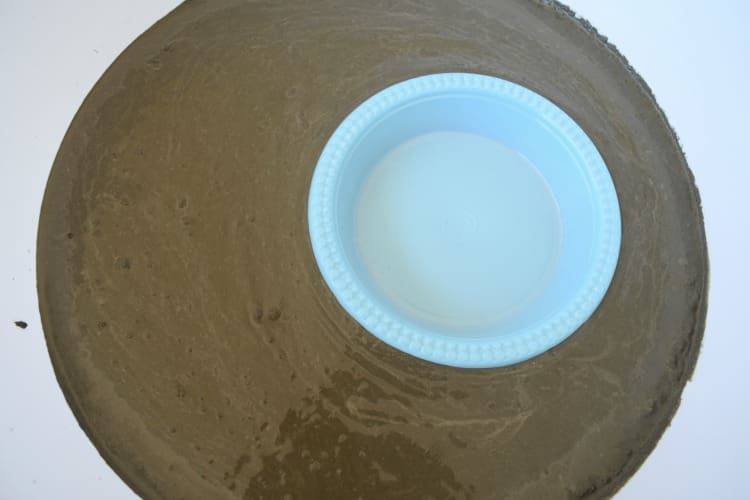 3. Allow to dry for 72 hours and then remove the moulds.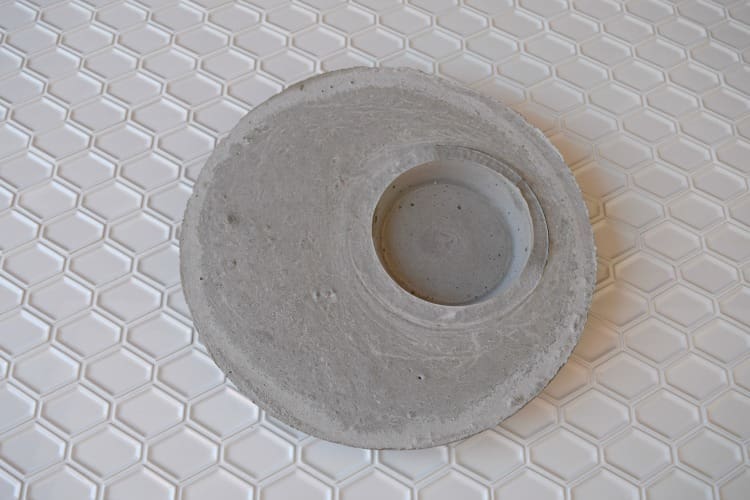 4. Use masking tape to create a pattern. You could use more than two colours or try different shapes and patterns such as triangles.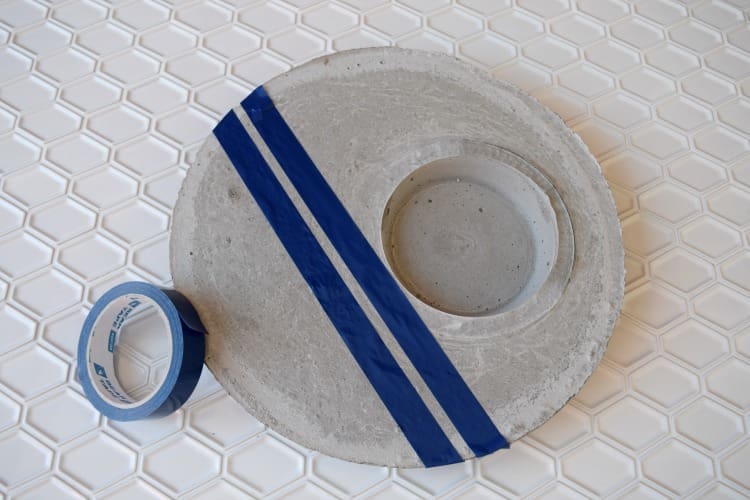 5. Paint two coats of paint and once dry, remove the tape and plant your succulents.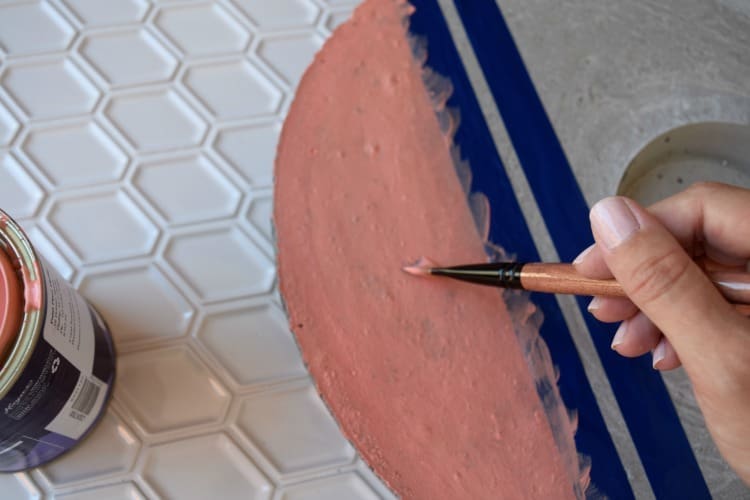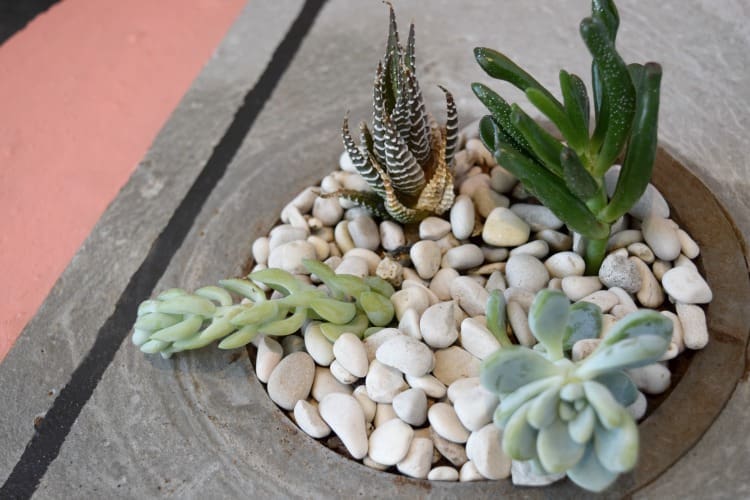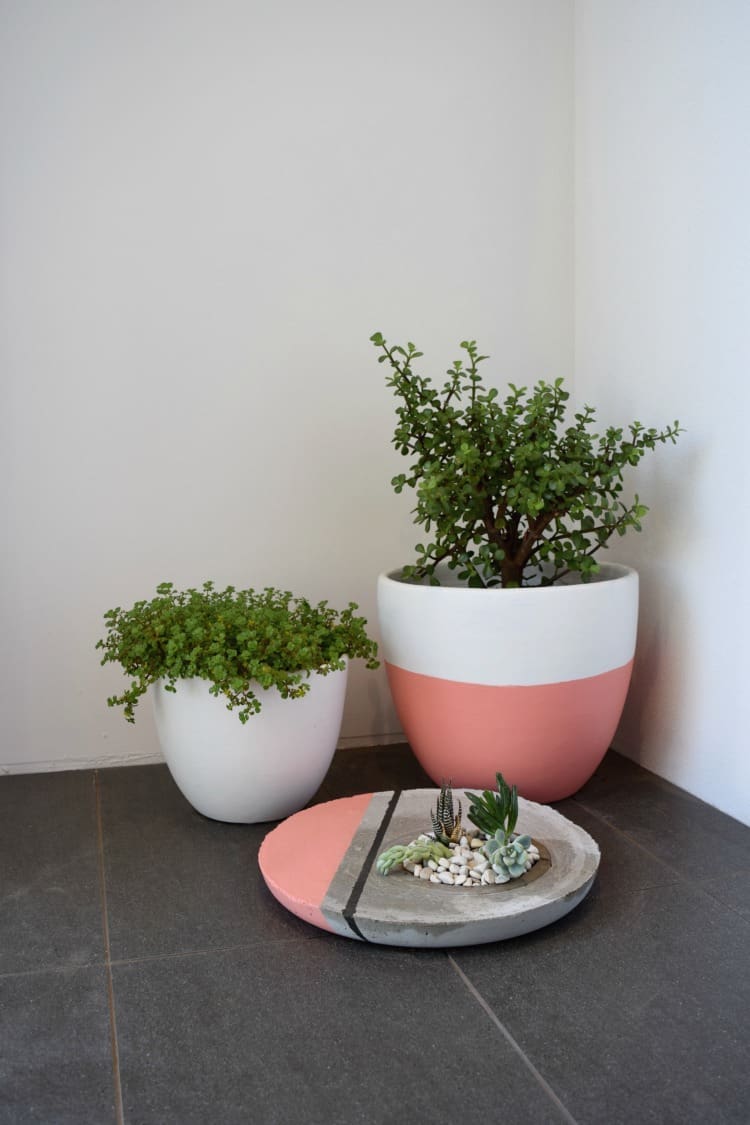 Be sure to water your plants at least once a week. Will you give this DIY large concrete planter tutorial a go? Let us know in the comments below!