You know how much we love a DIY home makeover! From creating green walls to bedroom transformations, we've shared more than a few makeover projects over the years. Something we've learned is that you don't have to spend a lot of money on a complete home renovation when a few impactful DIY home design projects can transform your space. Less effort for greater return, we say!
In this article we're sharing our tips and tricks to help you achieve a successful DIY home makeover. We spill our top lessons and have plenty of DIY home project ideas to inspire you.
Related article: 21 weekend renovation ideas and home improvement projects to spruce up your home design
Related article: How to go from mood board to making selections for your reno or new build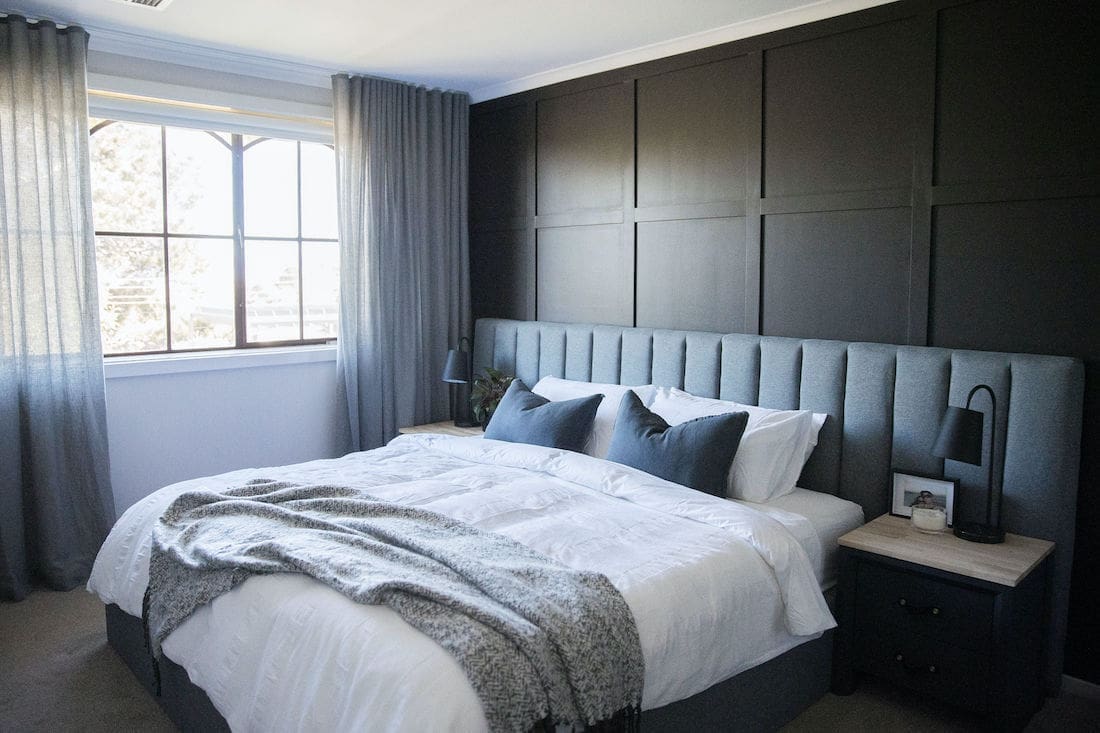 Plan your project
Our top tip for a successful home reno project is to plan it out! This achieves a few things — you'll refine your ideas for the best design, can project manage the reno efficiently, and ultimately will save plenty of time, headaches and money.
The first step is to come up with your design concept. What look and feel are you wanting to achieve? Is there a functional problem you want to solve? Think of how you want to use your space and feel in it to inform your design concept. A useful tool is to create a mood board as you'll be able to see how your ideas work together. If it works on a small scale of a mood board, chances are it will look great when you bring it to life. And on the flip side, if there's something glaringly wrong with your mood board, you'll be able to avoid mistakes before it's too late!
Once you've created a design concept, it's time to start researching, budgeting, and prioritising to find out what's possible within your timeframe and budget. Create a list of required materials and tools for each project before you start to save time and avoid sudden store trips during the project. Remember, the aim is to make the most significant impact within budget. We share plenty of tips below on how you can achieve best bang for buck!
Embrace repurposing and upcycling
To save money on your DIY home design projects, consider repurposing and upcycling items you already have. This not only reduces waste but also means you'll create an original and customised piece for your home.
You can repurpose old furniture to create new and stylish pieces, such as converting a dresser into a bar cart or using a ladder as a bookshelf, or simply breathe new life into an existing piece with fresh paint and hardware. The options are limitless, so give your creativity free rein!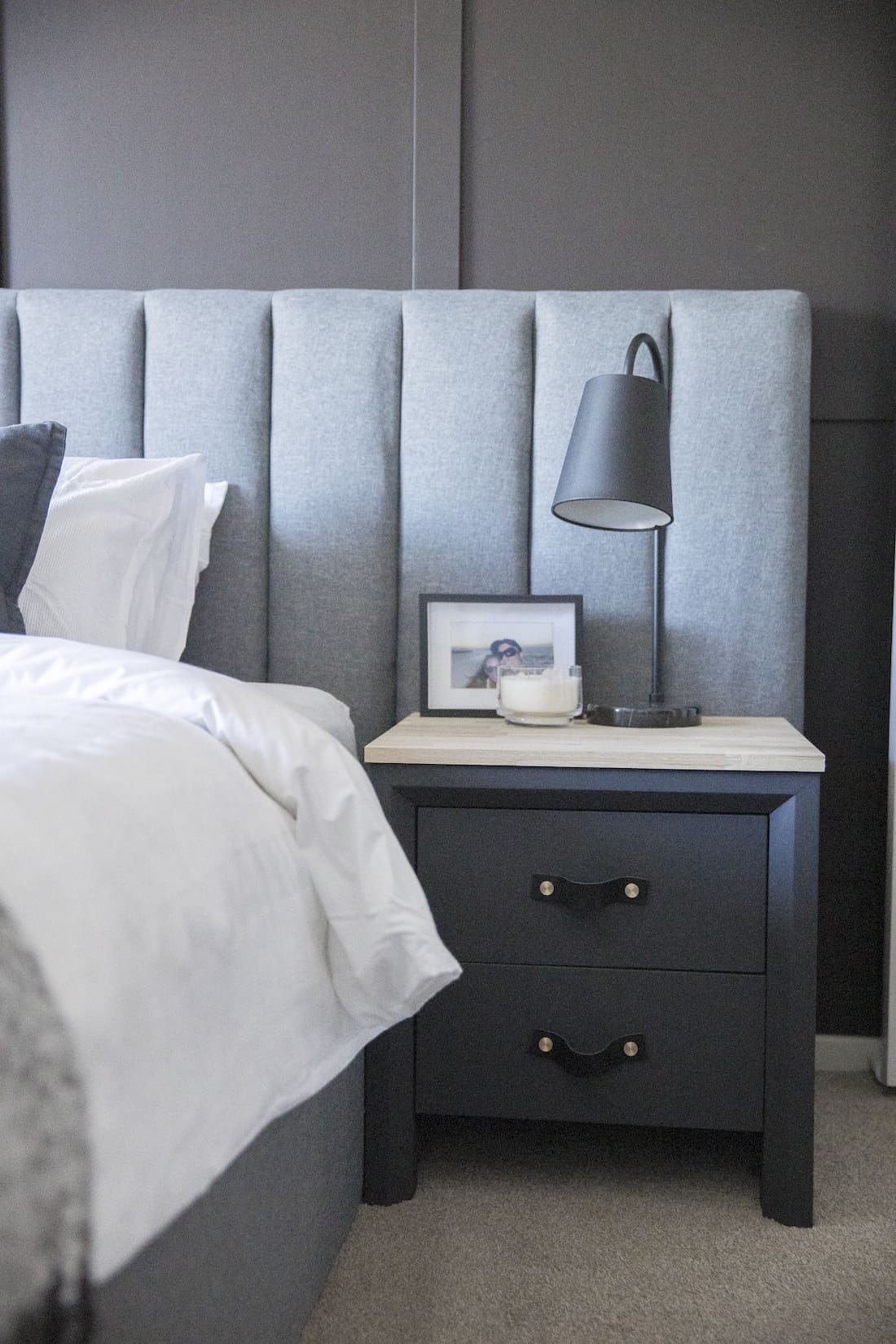 Learn basic DIY skills
To pull off a DIY home project, you kind of need… well, DIY skills. Luckily, it's possible to learn basic skills like how to paint and how to use an electric drill easily. From here, you can slowly add more skills to your DIY repertoire. And before you know it, you'll be a DIY pro ready to tackle just about any home reno project!
A great piece of advice is "everything is figureoutable" — meaning, there's a way to do everything. We find breaking bigger projects down into smaller tasks is a great way to figure out how to do things… oh, and YouTube! If you're unsure how to do anything, there's bound to be a how-to tutorial on YouTube. Of course, if it's a skill you really want to develop, you could always take a class.
Choose high-impact projects
So we mentioned in the intro that you don't need to reno your whole house to create the sense of a refreshed home. Looking for a few high-impact projects can dramatically change the feel of your home with a limited home improvement budget.
Some high-impact projects to consider include:
Painting walls or cabinets: A fresh coat of paint can dramatically change the look of a room and is relatively inexpensive
Updating lighting fixtures: Swapping outdated fixtures for more modern designs can instantly update a space
Adding window treatments: Shutters, curtains, or blinds can add warmth and character to a room while also providing privacy and light control
Installing new hardware: Replacing old knobs and pulls on cabinets and doors can add a touch of sophistication with minimal effort.
Be resourceful with materials
To save money on your DIY home design projects, try to be resourceful when it comes to sourcing materials. Look for sales and discounts at local hardware stores, or consider shopping at thrift stores. Another great place to find affordable home renovation materials is Facebook Marketplace, Gumtree or at flea markets.
You may also have many items that can also be repurposed. For example, reclaimed timber or pallets can make fab rustic furniture or accents around the home. Or perhaps you have some beautiful old bedding that could be used to reupholster a bedhead? Anything you can repurpose will save you money, and help the environment as it minimises the need for new resources to be created.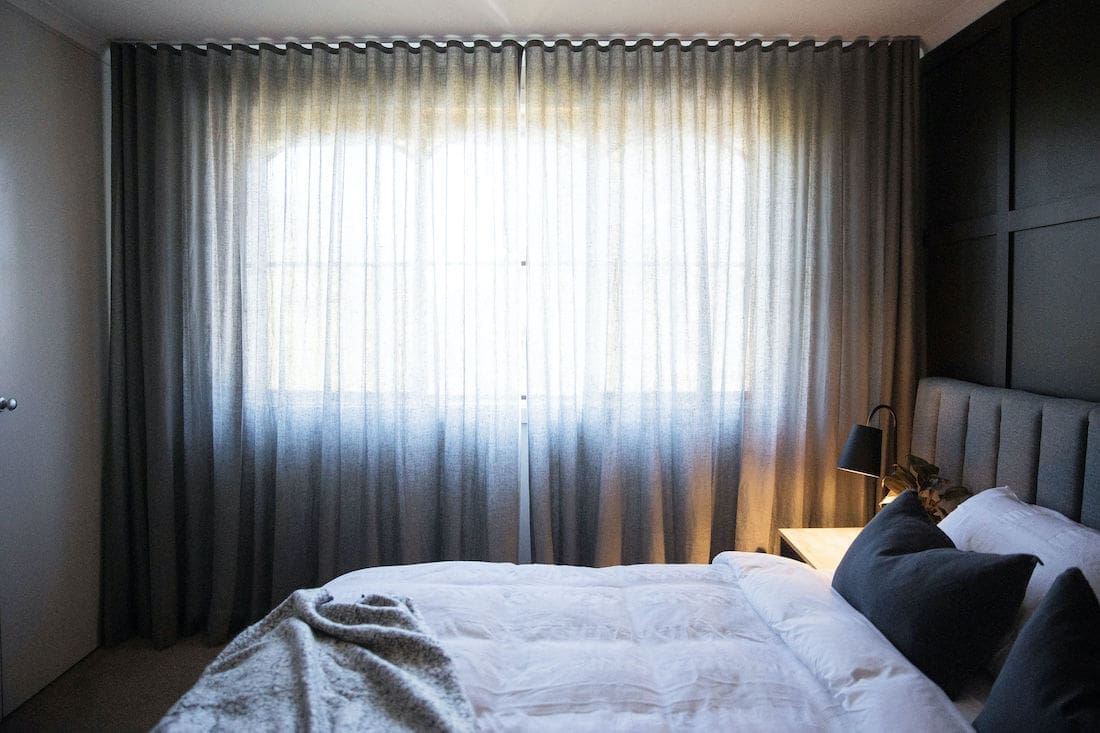 Examples of successful DIY home makeover projects you can do
Now that we've covered our top home DIY lessons and tips, let's get inspired to refresh a pocket of the home! There are plenty of DIY projects you can do to upgrade the look and feel of your home and these are some of our favourite ideas.
Updating flooring using stencils or paint
One of the biggest surface areas in a room — and where a person first casts their eye — is the floor! So transforming your flooring using stencils, paint or epoxy products is a fabulous way to update a room. Just take a look at this checker painted tile project for inspo! Oh, and we can't forget this incredible painted concrete slab project using tile stencils.
New flooring paints and materials continue to come onto the market so there are plenty of ways you can give your floors a DIY refresh. For example, Dulux recently released a range of concrete and paving paints, including crushed pebble, that are suitable for indoors and out.
Painting old furniture
There are countless videos on Instagram and TikTok showing how people are transforming old furniture with paint. Before you think 'too hard', many products like chalk paint require minimal prep and no undercoat. This makes it so easy to transform a tired piece of furniture. Some people also apply materials to door fronts, such as rattan or timber panels, for added texture.
If there's a furniture item in your home that makes you cringe, what have you got to lose by giving it a DIY makeover? Do some googling for inspo or check out Pinterest which is brimming with ideas. Alternatively, you may find your inspiration elsewhere, such as a colour palette seen in nature.
Adding custom cushions and pillows
If you just want to dip your toe into DIY, making your own cushion could be the answer. From dyeing your own cushion covers to sewing a lumbar cushion, you'll find loads of ideas on Style Curator. There are also plenty of DIY pillow tutorials on social media using everything from iron-on transfers to fabric paints, embellishments like tassels and more…
Updating cabinets with new knobs
Another cost-effective and low-risk home DIY project is to update the handles or knobs on cabinets. It's one of the simplest cosmetic makeovers you can give your bathroom or kitchen, and it's also a great way to refresh furniture.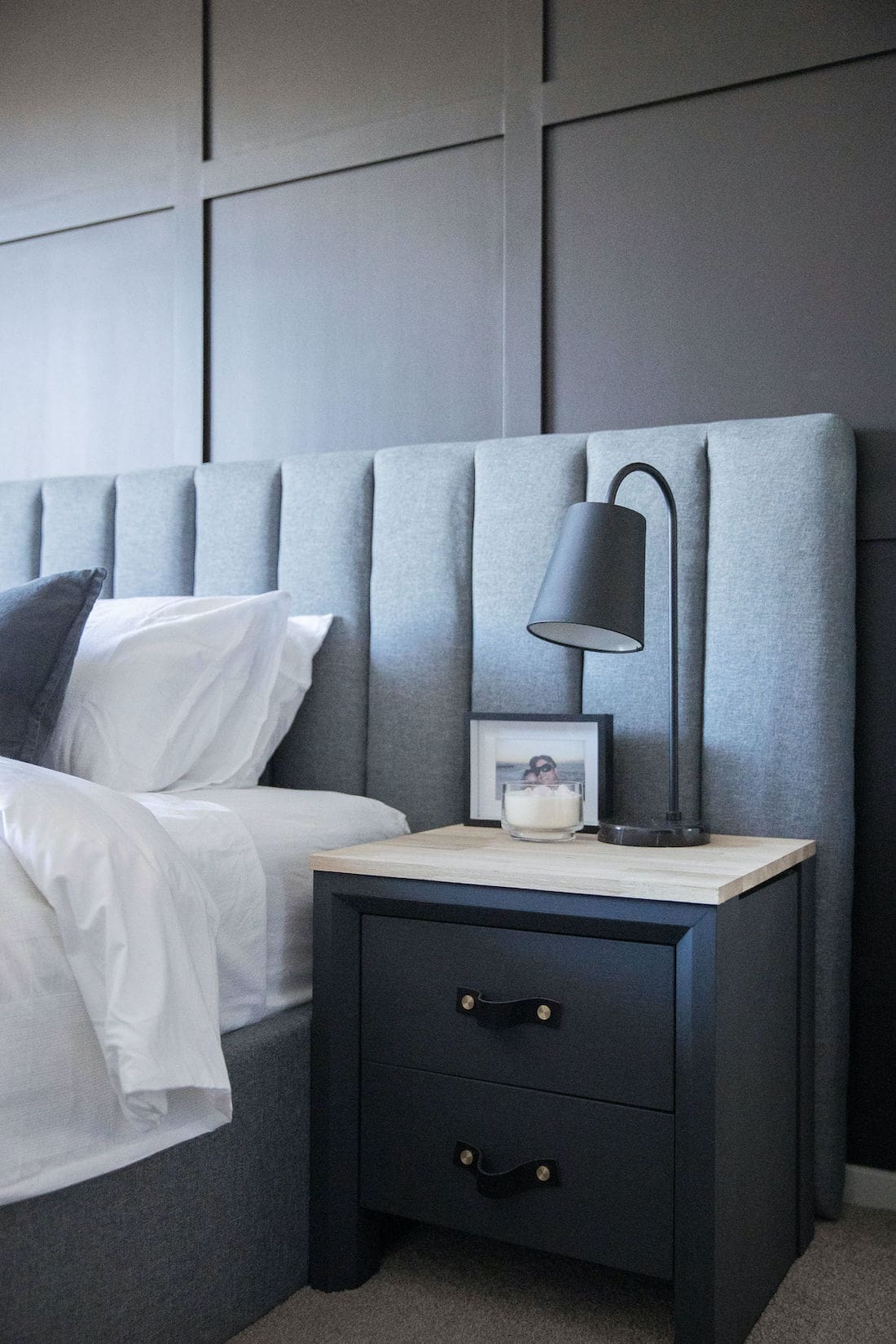 Installing wallpaper
Finally, adding wallpaper is another excellent way to add texture and interest to a room. Make life easy for yourself by using removable wallpaper. It's far simpler to install yourself — if you make a mistake, just peel it away and restick it to the wall without damage.
From contemporary coastal to botanical luxe, vibrant abstract and everything in between, there are so many statement-making wallpaper designs to choose from and create the atmosphere you desire.
We hope these DIY home design projects and our top tips inspire you to roll up your sleeves and revamp a pocket of your home. There are so many home reno projects that we can do to transform our homes into a stylish sanctuary. Let us know the best home DIY project you've seen in the comments below!
More reno ideas