There's something extra fun about decorating a nursery — creating a space for your little bundle of joy — but how do you create a stylish AND functional nursery?
Kristy Withers, founder of Incy Interiors, is here to share her expert tips! Incy Interiors is all about well designed, stylish children's and baby furniture that's not only beautiful but functional and affordable too.
Related article: DIY baby play gym
Related article: Room reveal: Stylish girl/boy shared children's bedroom
1. Design fluency
If you want to style a fabulous nursery that will grow with your child, make sure you invest time into researching and investigating before throwing an assortment of styles together and hoping for the best! Take the time to look at your homes' natural flow and consider what style best suits you.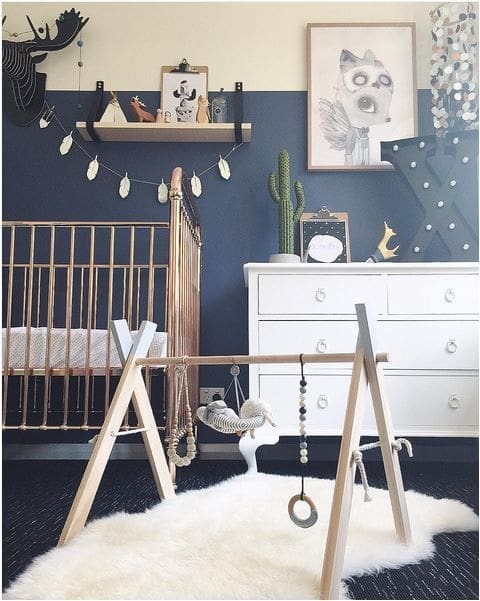 2. Keep it simple
Keep it simple and add playful decadence! A neutral colour palette is the key to a great child's room because you can subtly or dramatically change the room by adding cost-effective accessories.
For example, layer the bed with linen, cushions and throws to add a punch of personality to their room. Bed linen is now available in a variety of patterns, shapes, colours and fabrications that will be sure to add colour and interest to our darlings' rooms.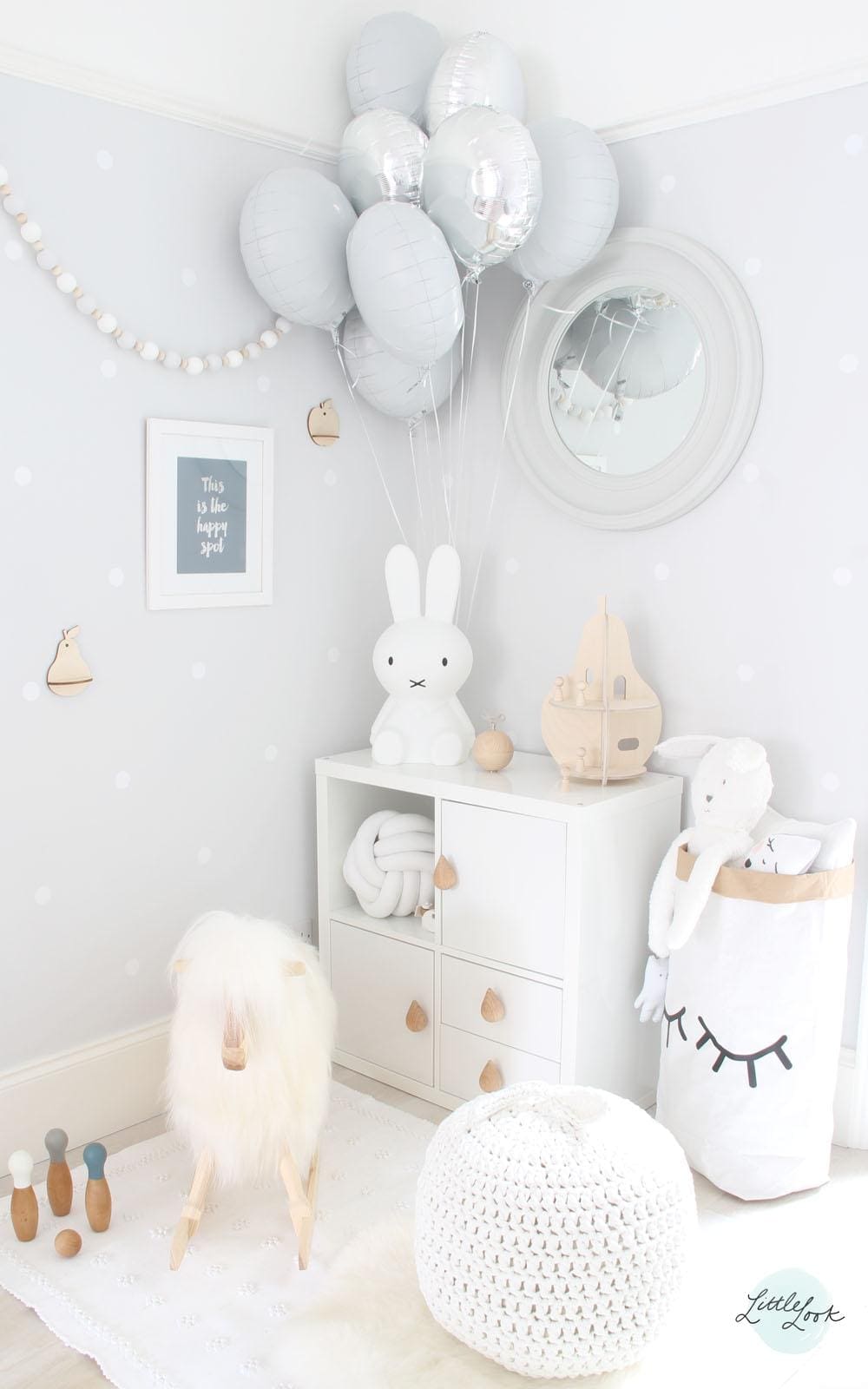 3. Let's get thrifty
Upcycle. Thrift stores, ebay and markets are a great place to source unique pieces for your child's room and provide a day out for parents and children to explore charming pieces that can be brought back to life. It's the perfect way to also keep within a tight budget too!
4. Spacial awareness
There's a lot of paraphernalia that comes with kids so good storage is essential. Invest in something that can adapt as your child grows with shelves, drawers and hanging space so you can hide the contents behind closed doors. Incy Interiors velvet ottomans provide a functional decadence to your bub's room and come in three delectable shades — Sybilla (sorbet pink), Ashford (mint) and Hugo (regal purple).
Shop our nursery favourites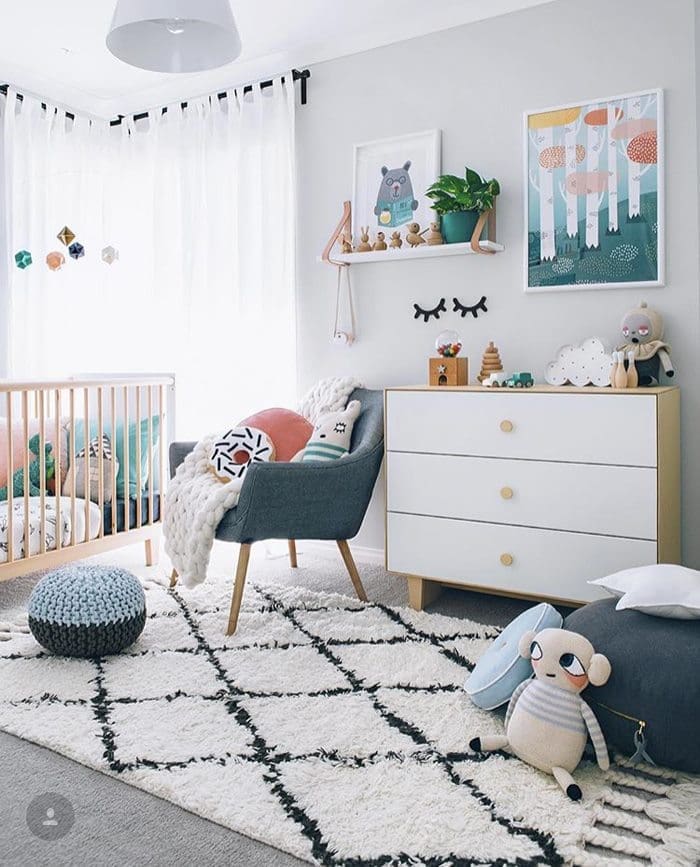 5. Feature walls
Instead of creating a feature wall with paint why not cluster a group of mismatched artworks, prints and photos together. This is a hot trend right now and is easily adaptable as your bub grows. Removable wall decals are another fun and flexible idea to try!
6. Sorbet shades
Working perfectly with neutrals and natural materials alike, it's no wonder monochrome has taken a backseat to vibrant sherbetty hues. Add a touch of pretty peach and dreamy blue to your bubs room to add an oh-so-sweet touch — we're swooning for sorbet.
7. Shine on
A kid's room is the perfect place to add a little metallic magic using bronze, silver and gold. Brass baskets are super stylish and the perfect accessory to help keep toys and craft tools organised.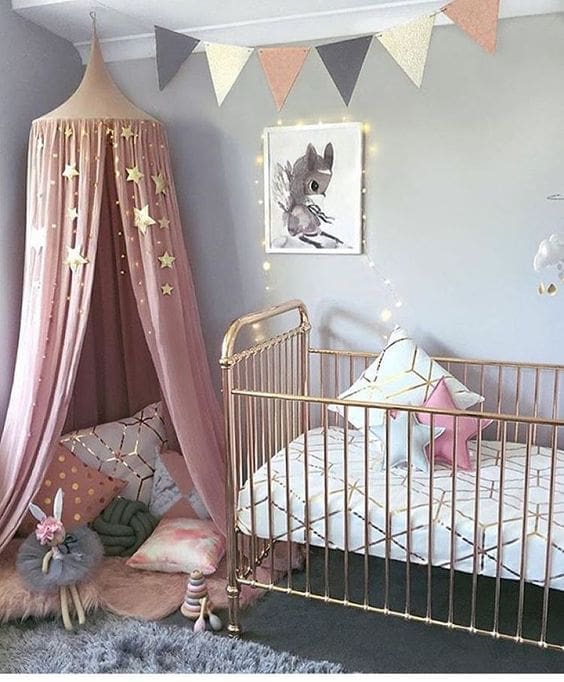 8. Space savers
Baskets provide the perfect alternative to traditional toy boxes and drawers. Not only are they space savers but also make toy tidy up much quicker and easier. Keep it neutral or make them a feature by using a pop of colour like the 'low basket' in yellow.
9. Show me a sign
Add positive statements, words of love and encouragement to the nursery with 'scriptured' prints. I love the 'Beautiful Dreamer' framed prints — positive and motivational it's perfect for our little darlings to dote on.
10. Making memories
Whether it's your baby's booties, rattle or first story book — there's no reason to put baby's items away — frame it! Showcase their first 'footprints' of life by placing these in frames on a feature wall.
Thanks Kristy for those fab ideas! Hopefully her tips have given you inspiration to create a stylish and functional nursery for your little bub.
About the author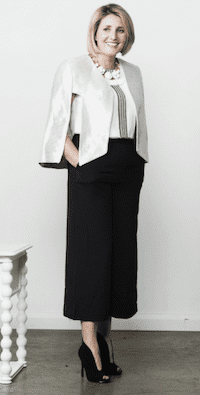 Kristy Whithers is the founder of Incy Interiors, a specialist in beautiful designer furniture for babies and children. Incy Interiors commits to providing Australians with well designed, high quality and stylish children's and baby furniture that is not only beautiful but also functional and affordable.
Web: www.incyinteriors.com.au
Instagram: @incyinteriors
Facebook: www.facebook.com/incyinteriors
Disclaimer: This post was originally published in July 2016 and has been updated with new information and images. It contains some affiliate links. This means, if you purchase an item we may receive a small commission on the sale of that product at no extra cost to you.