Splatter wrapping paper can be so hard to get your hands on and cost a fortune but you can actually make it yourself in just minutes.
We stuck to our fav colour combo this Christmas — black and white — but you could get creative and try bright colours on kraft paper or opt for a more traditional pairing like gold paint on white paper.
Prepare to get messy and make this fun wrapping paper that hardly needs a DIY tutorial!
Items you will need:
Wrapping paper
Paint (regular acrylic paint)
Paint brush or stick to flick paint
Newspaper or drop sheet to protect flooring
Twine, ribbon or gift tags to finish the look (ours are from Rachel Kennedy Designs)
Steps:
1. There are two techniques you could use — splattering the paper before you wrap your gifts (quicker as you can cover a large area at once) or wrapping your gifts first and then taking these outside to be splattered (the benefit of this approach is only creating as much wrapping paper as you need and knowing you won't run short).
Note: the second approach means you need to wait for the paint to dry on the topside before you can turn it over.
2. Whichever wrapping approach you use, to splatter the wrapping paper simply dunk your paint brush or stick into a pot of paint to load it up with excess paint. Then begin flicking the brush across the paper to create splatter marks. We used black paint against the white paper and white paint against the black paper.
3. Once dry, finish the look with twine, ribbon, gift tags or other decorative elements.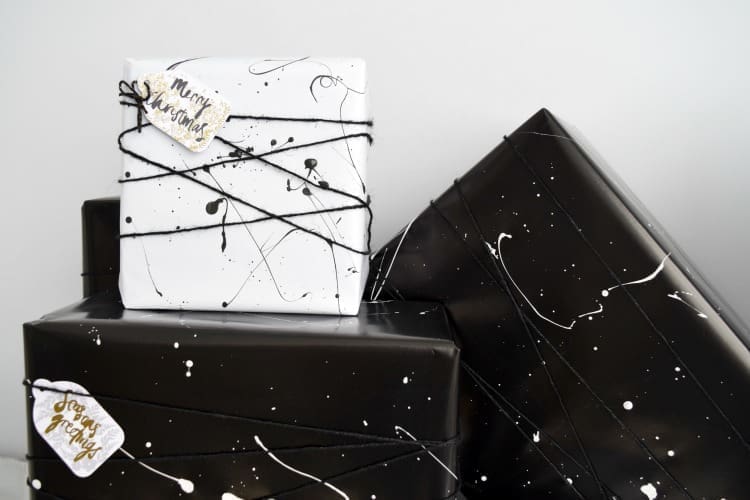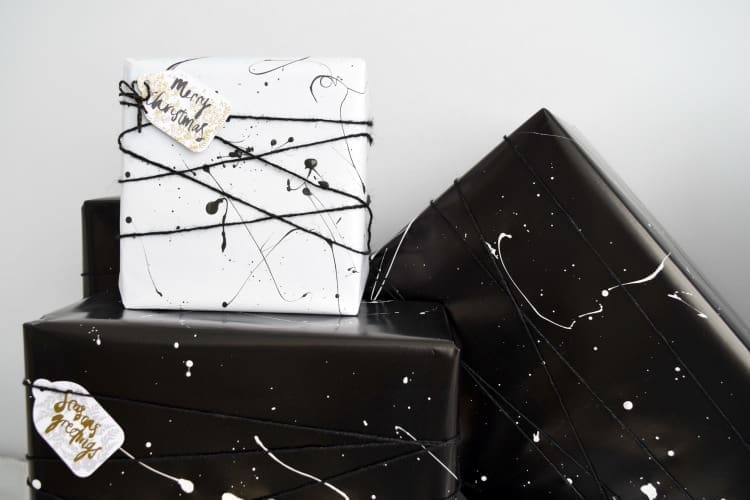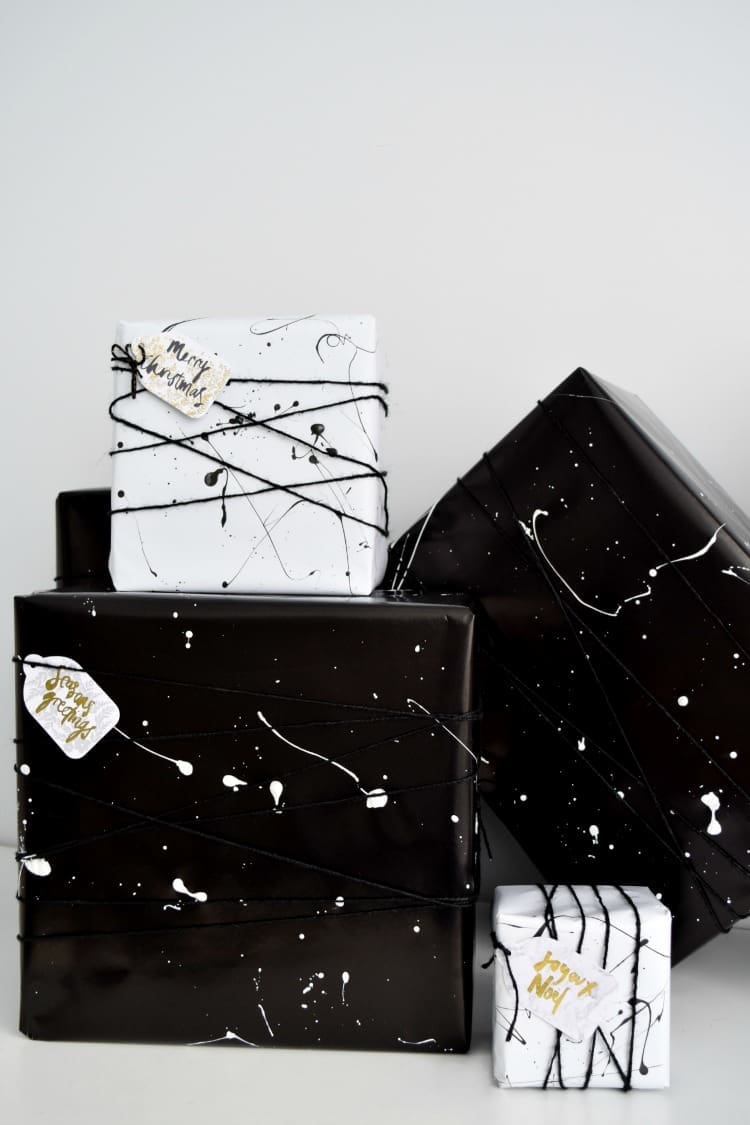 If you like this wrapping paper, you may also like to check out our round up of the 50 most beautiful Christmas gift wrapping ideas here.
Have you ever made your own wrapping paper? Tell us about it in the comments below!