I've noticed a shift in recent years towards more sustainable, low waste gift wrapping. Using fabric is a fab option as you can repurpose fabric you already have at home… or if you're buying new, the fabric can then be reused to create tea towels or napkins. There are thousands of fabric gift wrap ideas on Pinterest but to put my own spin on it, I've hammered flowers to create a natural dye print.
Keep reading for the simple steps to recreate this sweet and sustainable gift wrap!
Related article: 50 of the most beautiful Christmas gift wrapping ideas
Related article: Low-waste Christmas gift wrapping ideas
Items you will need:
Natural fabric (I used linen but you could use cotton as a more affordable option)
Timber board (like an old cutting board)
Brightly coloured flowers
Hammer
Crimping scissors (these are ideal to avoid frayed edges, otherwise regular scissors are fine)
Decorative elements to finish (such as dried flowers, ornaments or cards)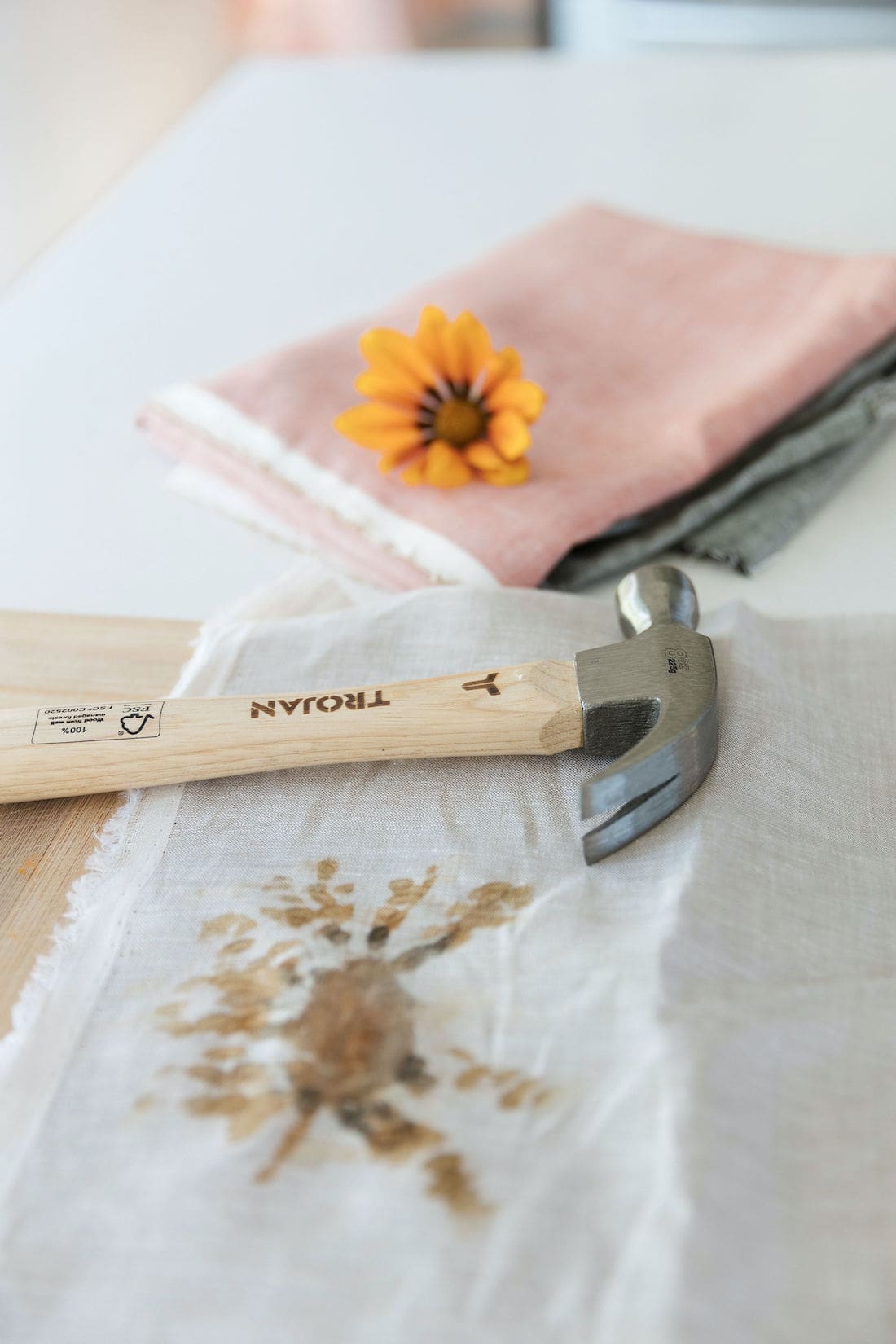 Steps:
1. Cut the fabric into a square. Tip: using crimping scissors will prevent frayed edges.
2. Use brightly coloured flowers to dye the fabric naturally. Do this by placing the flower on a timber board and carefully placing the fabric over the top. Hammer down until the flower print is exposed.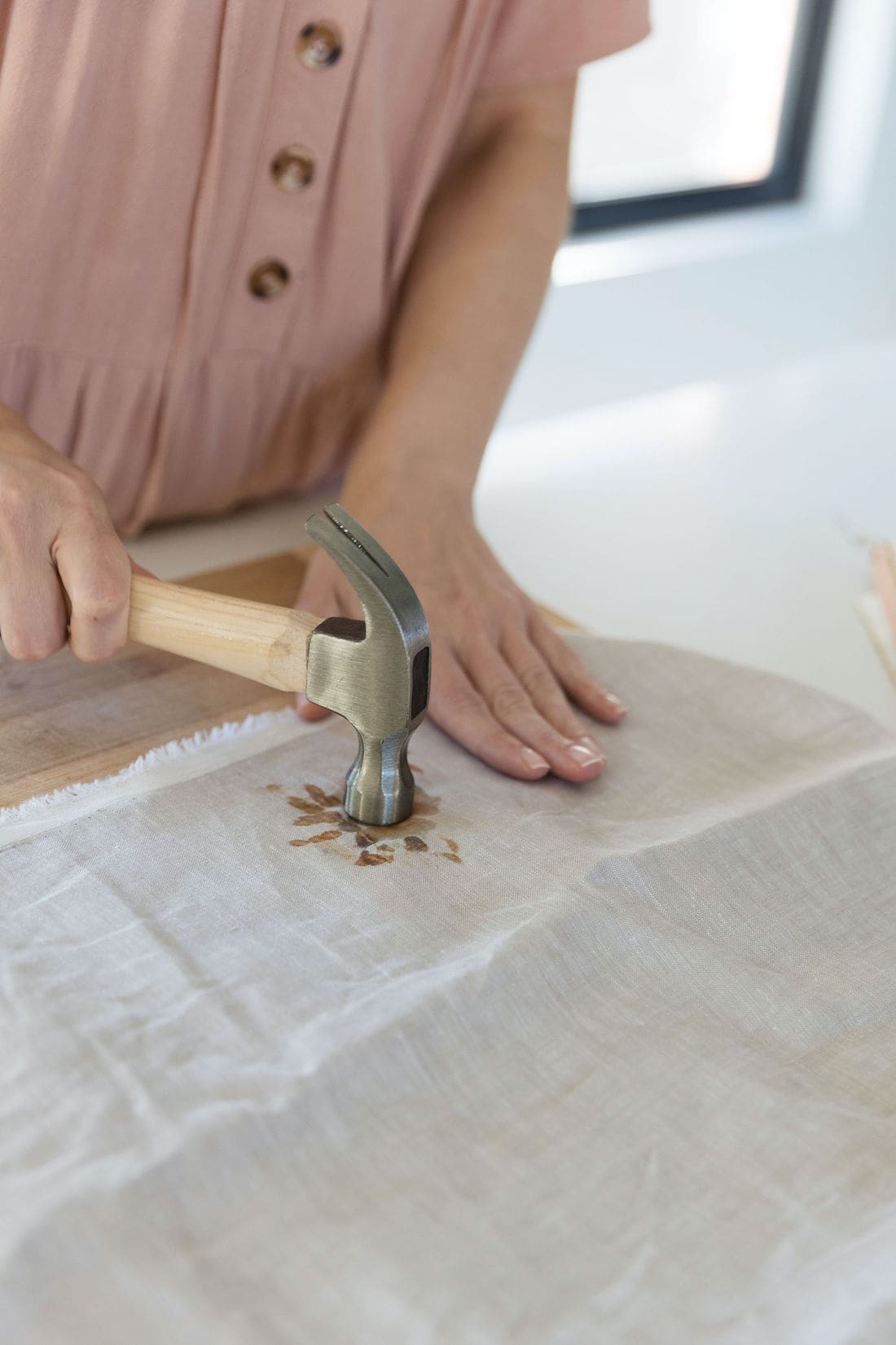 3. Wrap the gift using the Bojagi technique. Watch the video above to see how this is done or follow these steps:
rotate the flower into a diamond
place your gift on top, just below centre
fold over the bottom edge
then pick up the two sides and tie a knot
the final step is to fold top corner over the knot.
4. Lastly, tuck a card, ornament or other decorative element into the pocket.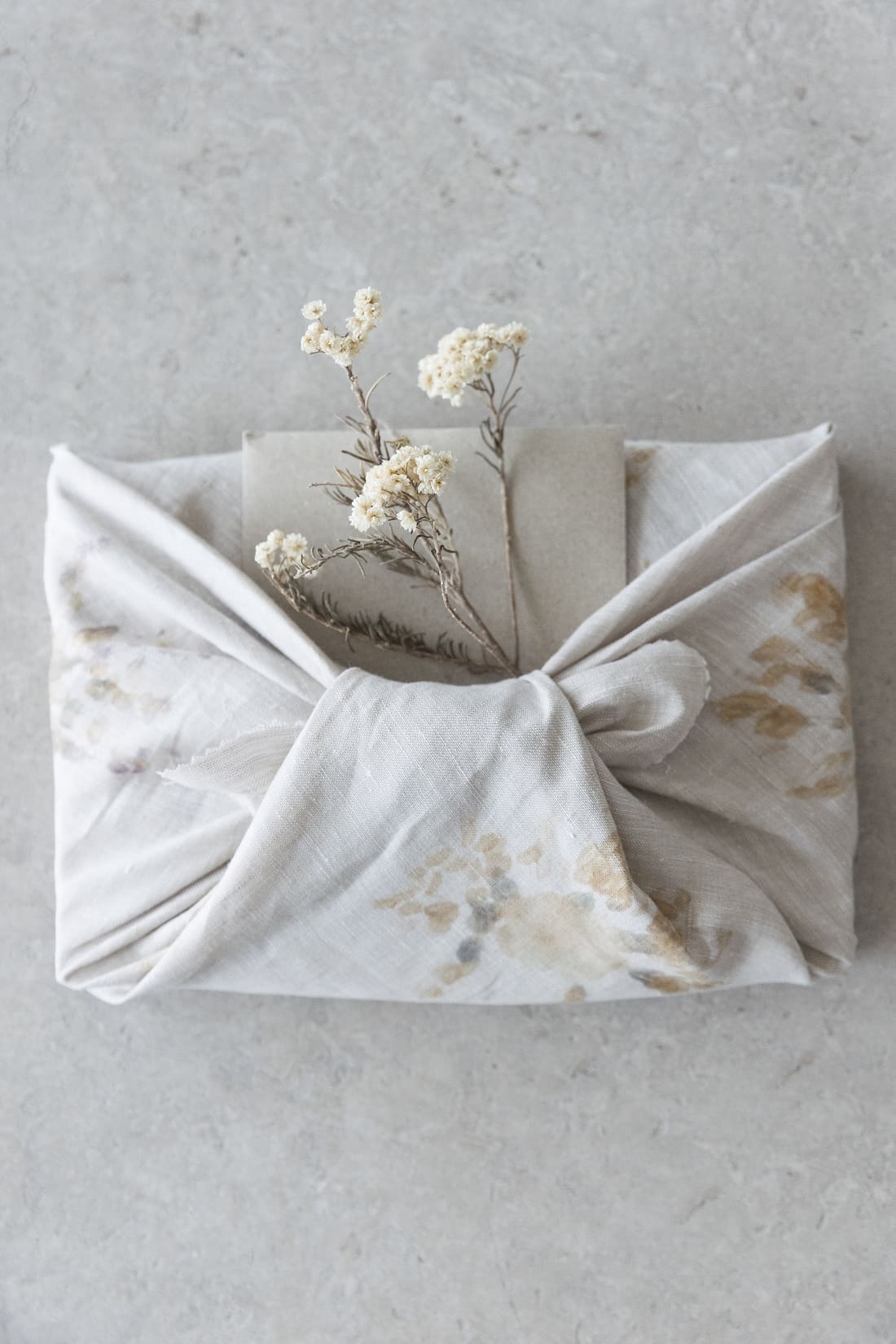 I just love the look of this natural and sustainable gift wrapping idea. It's an easy way to elevate your gift wrapping game this holiday season without producing unnecessary waste. A sweet and sustainable gift wrap look that's sure to put a smile on someone's face!
Has this gift wrap idea inspired you? I'd love to see your take on this DIY — share your pics by emailing them to hello@stylecurator.com.au or tag me when you share them online @stylecuratorau.