Supported by Papaya
If there's one thing 2020 taught us, it's a newfound appreciate for our homes. So much more than just a place to sleep, our homes have an effect on our wellbeing, relationships, productivity and mental health. Yet, spending so much time at home may have you wanting to make a few changes to give spaces (you probably spent too much time in!) a new feel.
Here are 10 home decor updates to revamp your home!
Related article: The tips and tricks to styling your coffee table with ease
Related article: 50 top items in home decor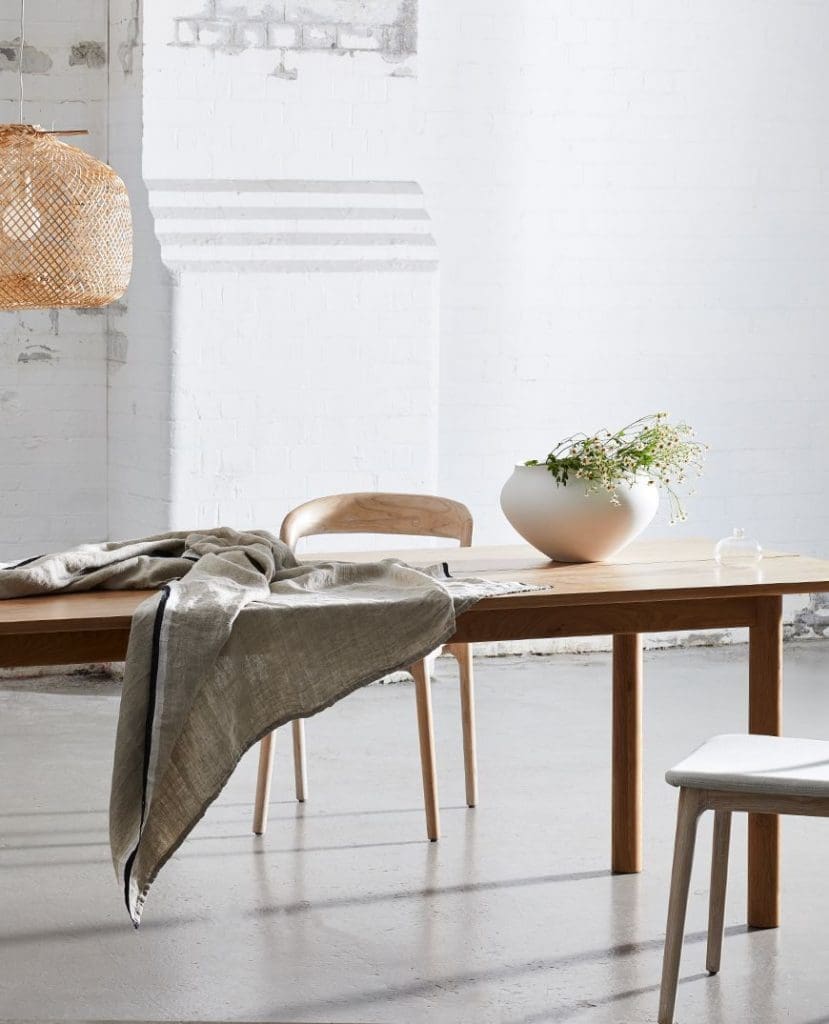 1. Lights
Good lighting is one of the most overlooked elements of interior design yet it plays such an important role in setting the mood and creating ambience in the home.
We always suggest embracing floor lamps and table lamps as they reduce harsh downward shadows, and give you greater lighting control. Plus, you can pick up lamps or light fixtures to complement your interior style. Right now, we're loving the more organic and earthy look, such as the lighting range at Papaya.
2. Cushions
One of the easiest and most affordable ways to revamp your home is with new cushions. Breathe life into a tired sofa, add softness to a seating nook, or update your bedroom with several new cushions.
While we often look to cushions to set a colour scheme in a space, lately we've been gravitating towards earthier colours, and using texture instead of colour to add interest. High quality neutral cushions, such as raw linen, will serve you well for years to come.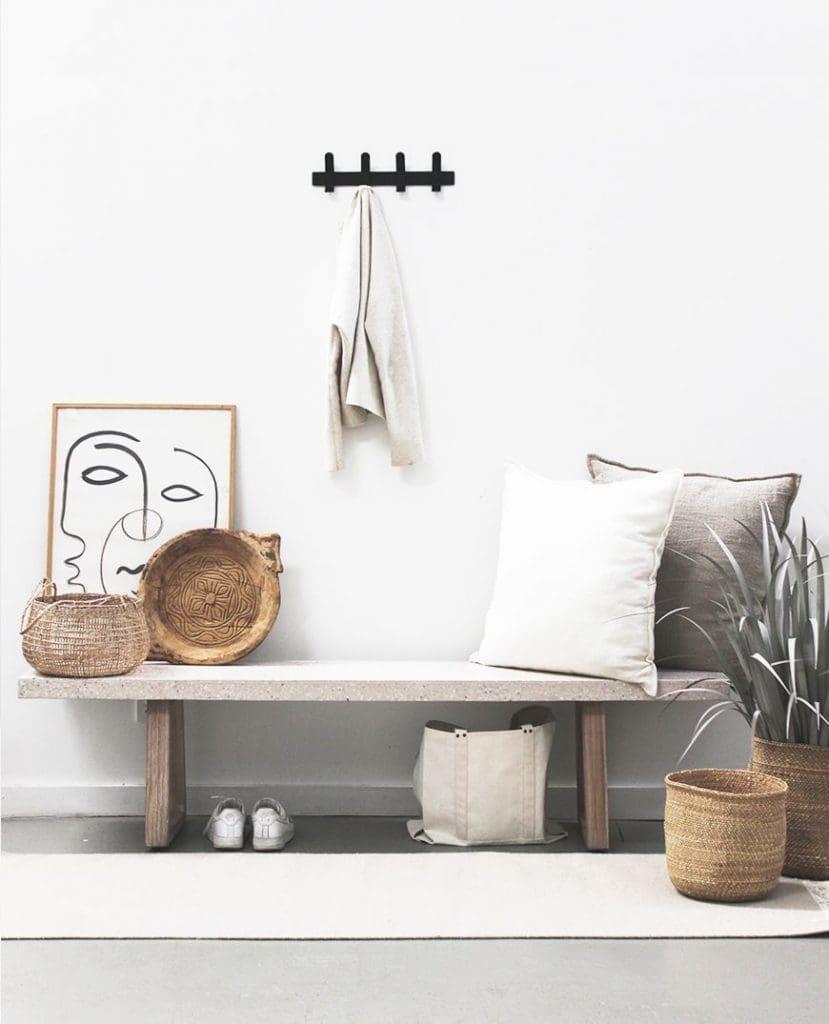 3. Baskets
Baskets are one of our favourite home decor items. They don't just look beautiful — baskets have almost endless uses around the home to keep spaces tidier and free from clutter.
Some places we like to use baskets are:
in the living room to store magazines or plants.
in the pantry to hold smaller food packets.
Definitely in the laundry as more stylish laundry hampers or to hold cleaning product packets.
in the bedroom to store additional throw blankets and cushions.
in the entry or mudroom to hold shoes.
The range of baskets has never been better and we especially adore handwoven baskets.
4. Vases
As flower addicts, you had to know this would be on the list! Beautiful flowers make any space feel happier and you don't have to spend a fortune at your florist. With a statement vase, you can even forage everyday greenery, such as Magnolia branches, from your backyard and make it look fabulous.
Right now, the trending vases in interiors are those with a handmade and somewhat irregular quality. White ceramics are also more popular than ever.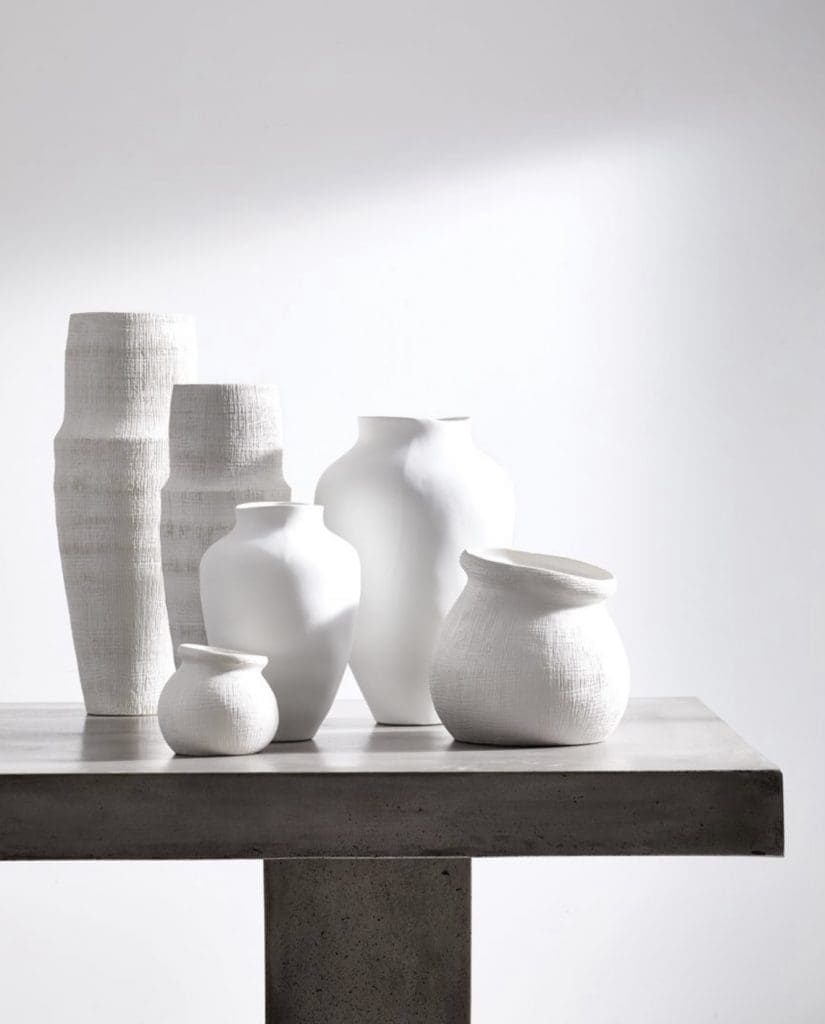 5. Rugs
We recently shared our top tips on how to select the right rug and if you haven't already snapped up a few rugs for your home, let us remind you why it's worth the spend.
Rugs can magically make a large empty room feel cosier by anchoring separate zones, they add texture and colour to a space, and rugs can add comfort to your home by softening hard surfaces.
6. Wall art
Too often when decorating, we focus on what's happening on the floor and neglect our walls. Bland walls can be brought to life with wall art. In fact, we often use art to set the style direction of a space by drawing out a colour palette or inspiration from the artistic style to decorate a room.
Remember, art doesn't have to be inside a frame. Beautiful wall hangings, carved panels and even masks are alternative ideas.
7. Decorative objects
Miniatures statues, crystals, ceramic objects, timber carved bowls and trays are just a few ideas of what we're talking about here. These decorative pieces tell a story in a room and are ideal for using in styled arrangements, such as a vignette on a sideboard or in a bookshelf.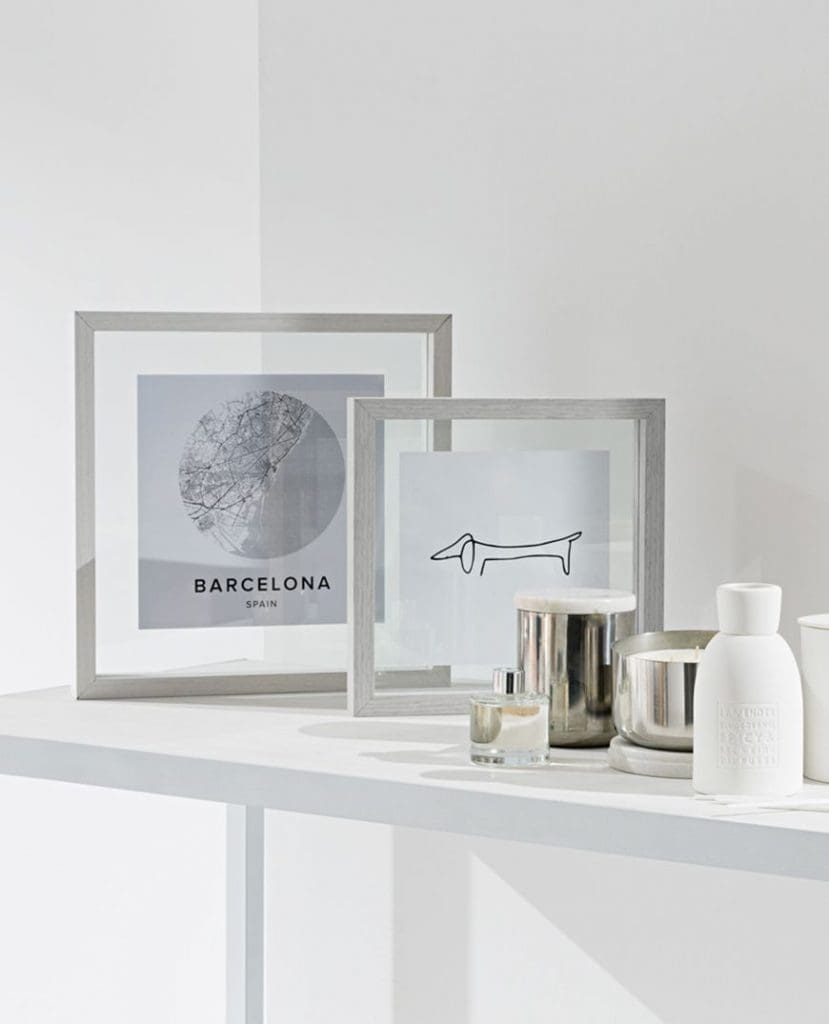 8. Mirrors
Mirrors can be used inside the home or out! By reflecting light, they can trick the eye into perceiving a space as much larger and brighter than it is. Property stylists are known for using mirrors to make poky rooms appear larger or for improving Feng Shui.
9. Photo frames
Personalise your home and tell a story about the people who live there with photo frames. Just be sure not to overdo it and treat yourself to higher quality frames you won't find at your everyday store. Our favourite type of frames are the ones where it appears the photo is floating inside a frame, just like the ones above.
10. Candle holders
The final suggestion in our top home decor updates is perfect for the cooler months ahead — candle holders! Just like lamps, candles set a cosier ambience in your home and even when they're not burning, stylish candle holders are decor items in their own right.
Candle holders look fab on your dining table, a sideboard and even worked into bookshelf styling. Don't just think inside the home, stylish hurricane vases and lanterns are a fab way of displaying candles outside too.
Have you been inspired to switch out some home decor items in your home? If you love the look of the decor featured in this article, you can shop the range of homewares from Papaya online or visit one of their showrooms. What home decor updates will you make to revamp your home?