Supported by Big W
Easter is just around the corner, and whether you're a traditionalist or simply take the occasion to spend more time with family and friends, it's a nice idea to decorate your entryway to create a festive first impression.
You don't have to spend a fortune or do anything too complex to create a beautiful Easter-inspired entry.
These are my favourite Easter decorating ideas and they're so pretty you'll want to keep them up long after Easter!
DIY Easter doormat
An easy and fun DIY you can do for Easter is to create your own doormat. For just $7 you can pick up a plain doormat from Big W that you could personalise in a thousand different ways – from writing a message like 'Hoppy Easter' to applying a pattern or image like the bunny I spray-painted on. You can find the tutorial to make this DIY bunny doormat here.
Complete your outdoor entry with other décor such as stylish lanterns or outdoor plants.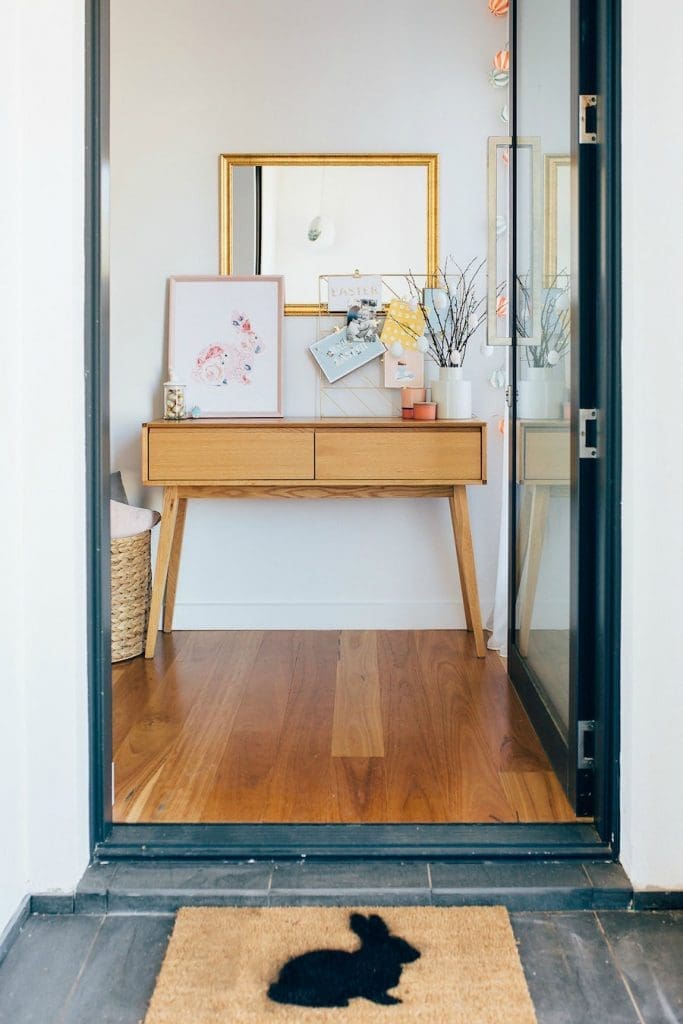 Inspiration board
On the console table inside, a large gold wire inspiration board is perfect for displaying Easter cards, family photos and even small décor.
After Easter, you can use this memo board in another room, such as your study, to display important reminders, inspirational quotes and photos.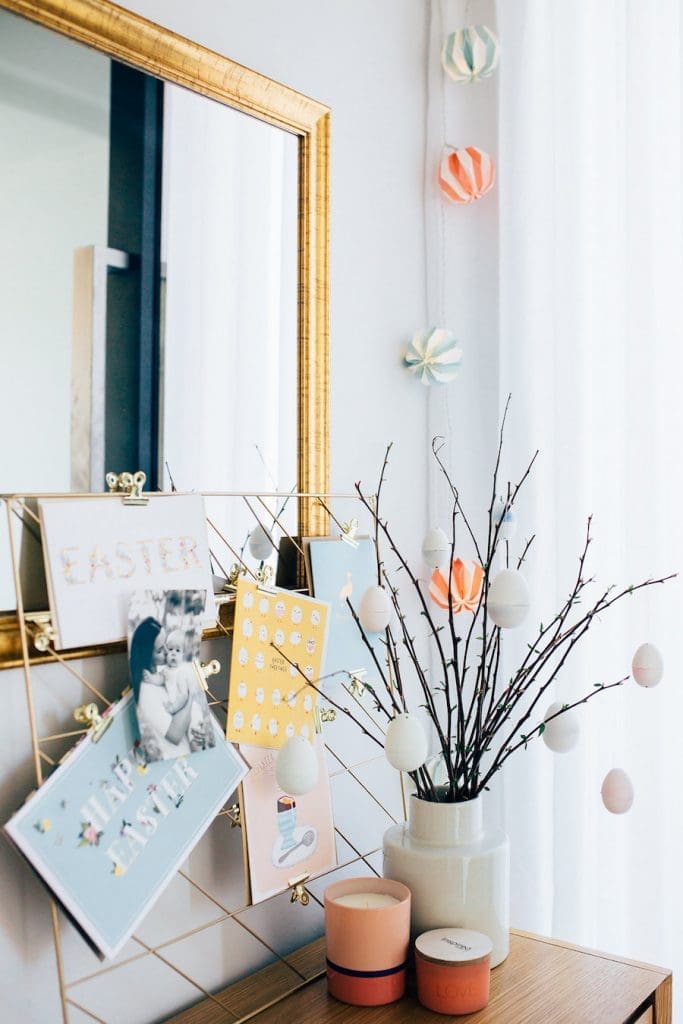 Sweet bunny art
I was surprised to find this affordable bunny art print at Big W as it was almost identical to one I was planning on making!
You can find this framed wall print in the wall art section for $15 but if they sell out, you could consider making your own. Do this by cutting a bunny shape out of wrapping paper of your choice and placing it inside a plain A3 frame.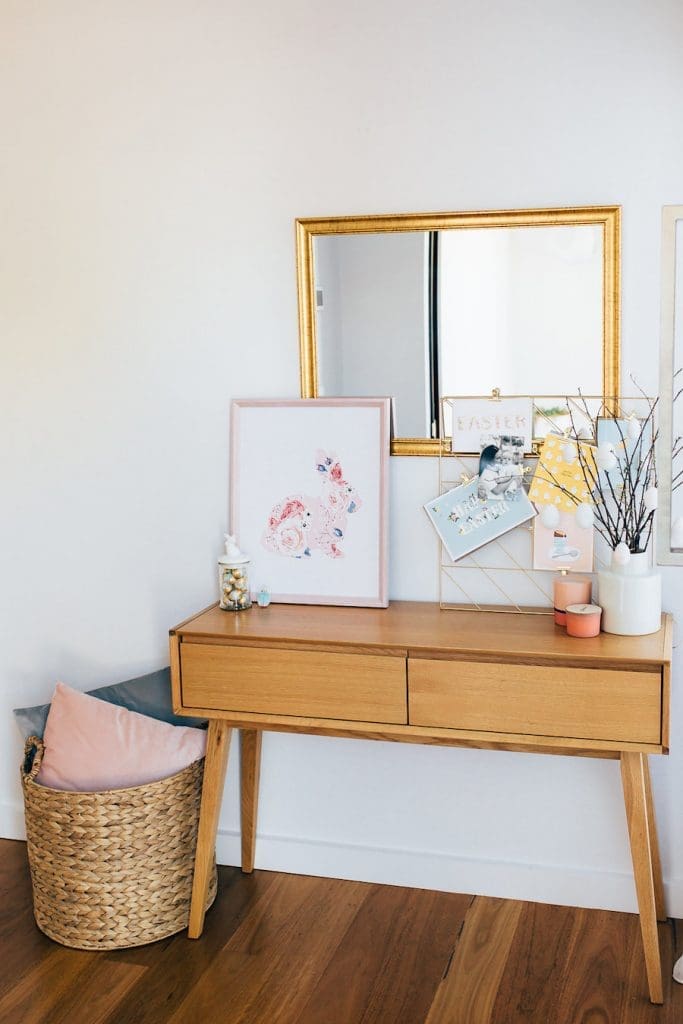 DIY Easter tree
Another simple DIY I've done is this Easter tree. By placing several branches in a ceramic vase, you can hang Easter eggs from the branches. There are many egg options (real blown eggs, plastic eggs or even chocolate eggs) and even more ways you can decorate them – just check out these sweet ideas on Pinterest.
I selected colourful fillable plastic Easter eggs from Big W that I spray painted white and placed little surprises inside, such as little chicks or Easter sweet treats.
Festive lighting
On all special occasions, I think you've just got to include some festive lighting like these stylish paper lanterns or string lights.
You could lay the lights on your entry table or play with height as I've done and string them from the ceiling.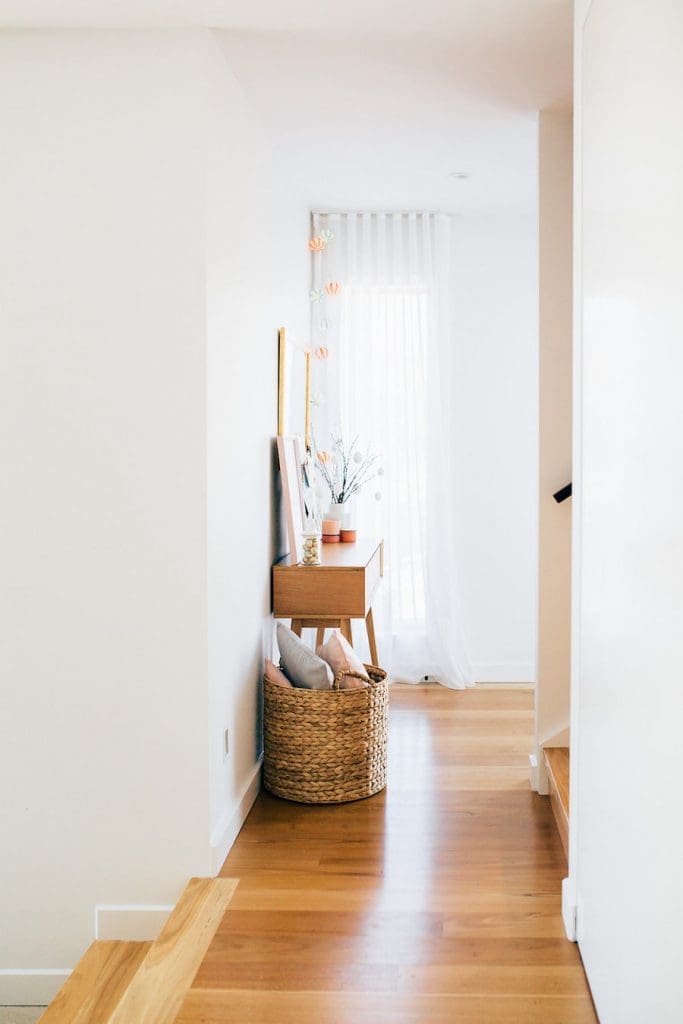 Easter décor
Finish your entry styling with smaller décor, such as these glass and ceramic bunny vessels that I filled with chocolate eggs or little chicks, which add a fun pop of colour.
Have you been inspired to try a few of these simple Easter decorating ideas for your entryway? I'd love to see your photos by tagging @stylecuratorau when you share them online or email hello@stylecurator.com.au.
Photography by Shelley Mills Photography