We've heard of portraits, perhaps even pet portraits, but have you come across house portraits? Just as the name suggests, it involves creating a piece of art that celebrates your home and lately we've noticed them gaining popularity! We love this idea to honour your first home or perhaps as a thoughtful present or housewarming idea. We've found 5 clever artists who specialise in house portraits, each with their own signature style!
Related article: Merging photography and nature to create unique layered artworks by Paper and Flower
Related article: Cheery and playful designs from Soleil Studios
Based in Sydney, Brooke from Blue Ginger Design is a hand lettering and watercolour artist. Her adorable house portraits are sure to bring a smile to your face — especially those where she's squeezed in a pet portrait too!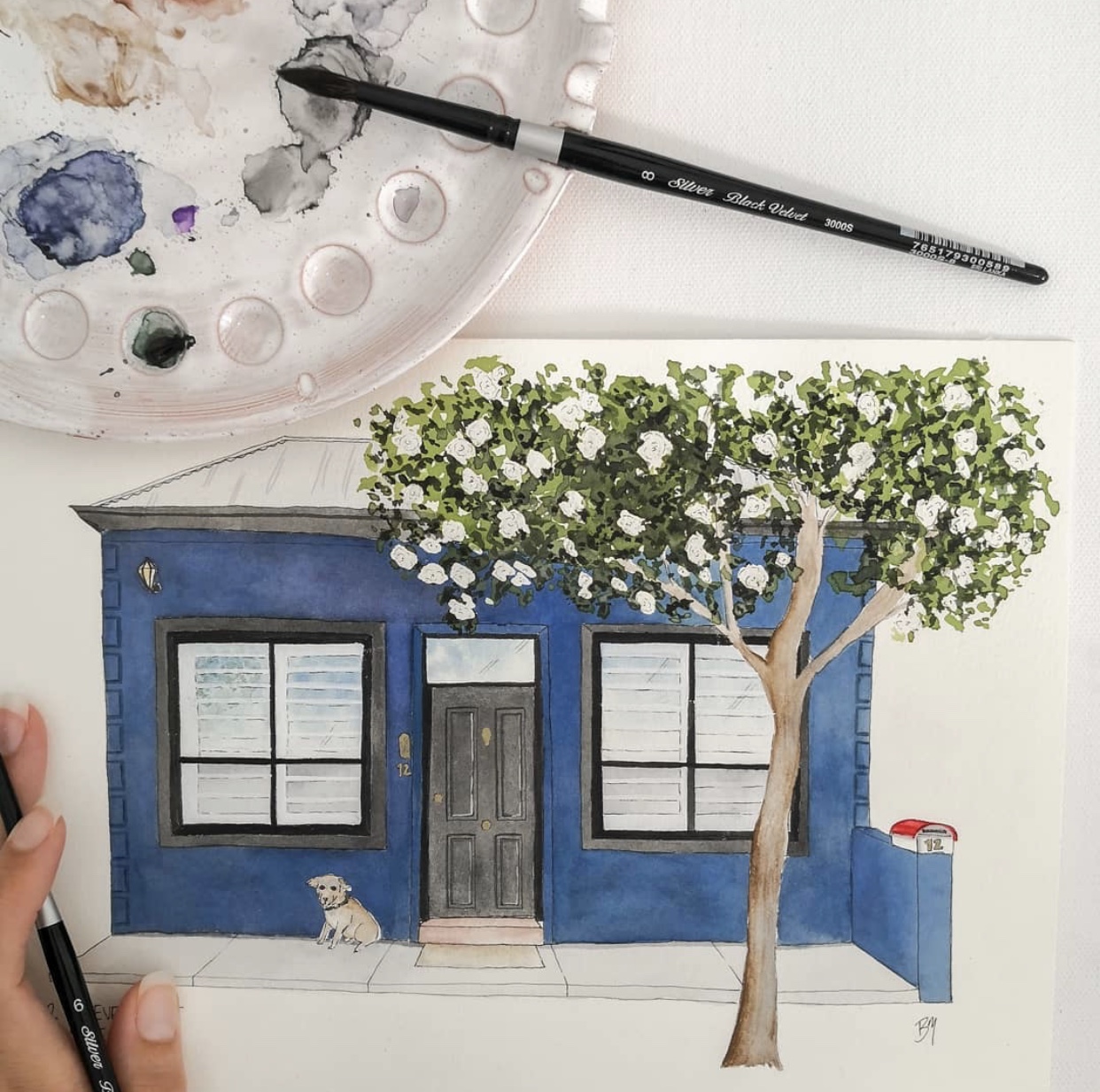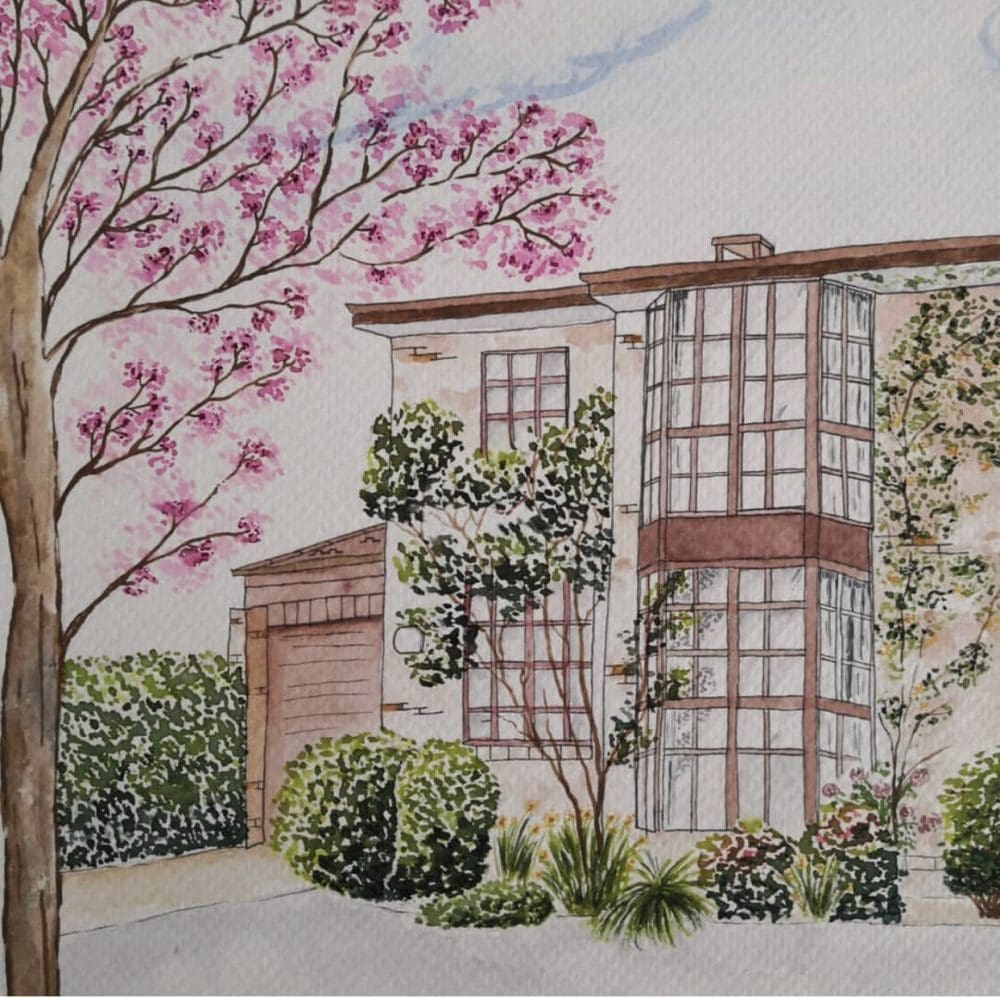 Prefer the clean and minimal aesthetic? Then perhaps a house portrait by Aleisha, Graphic Designer at PaperDaisy Bespoke, will be more for you. Her digital prints are beautifully designed and she has an impressive 700+ 5 star reviews on her Etsy store.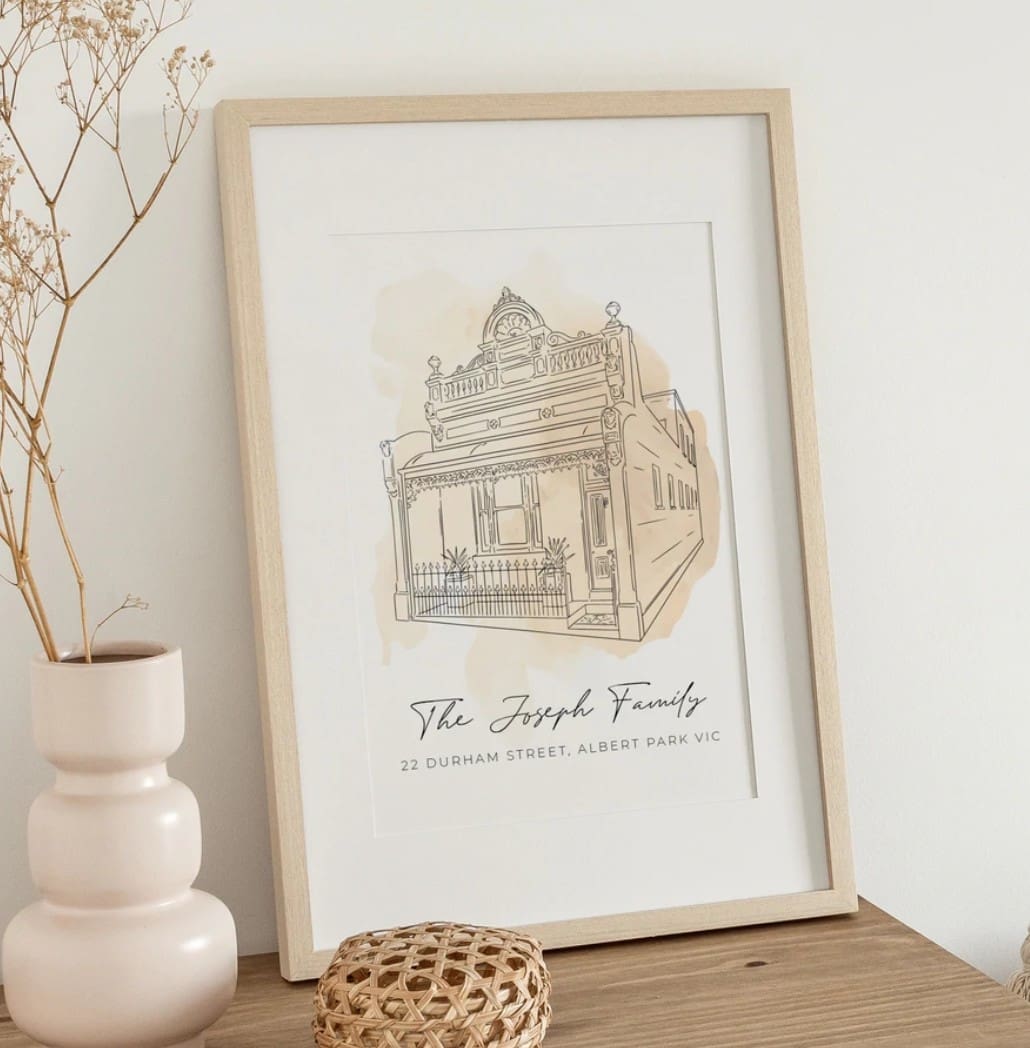 A quirky artist who takes a more playful and relaxed approach to house portraits is Georgia of Georgia Draws a House. Her house portraits have gained so much popularity that she's been commissioned to create murals for Sydney Living Museums where she created ginormous versions of her house portraits to display in their 'Make your Mark' exhibition.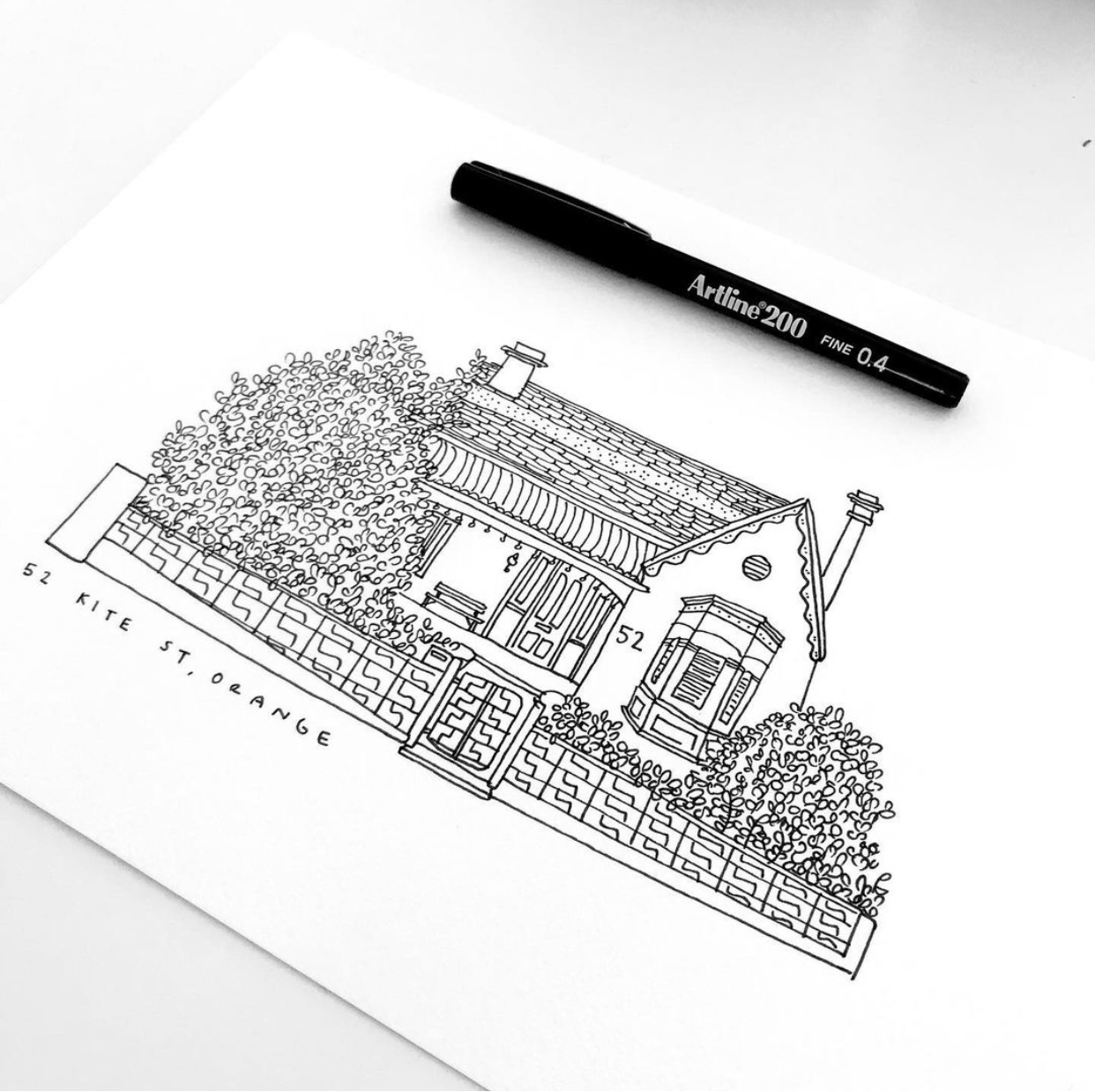 Another talented illustrator and watercolour artist is Andrew from Fine Art Store Gallery — and with over six hundred 5 star reviews, you don't have to take our word for it! His works are a tad more pricey than others in this list, but the added time he takes to layer in so much detail makes it worthwhile.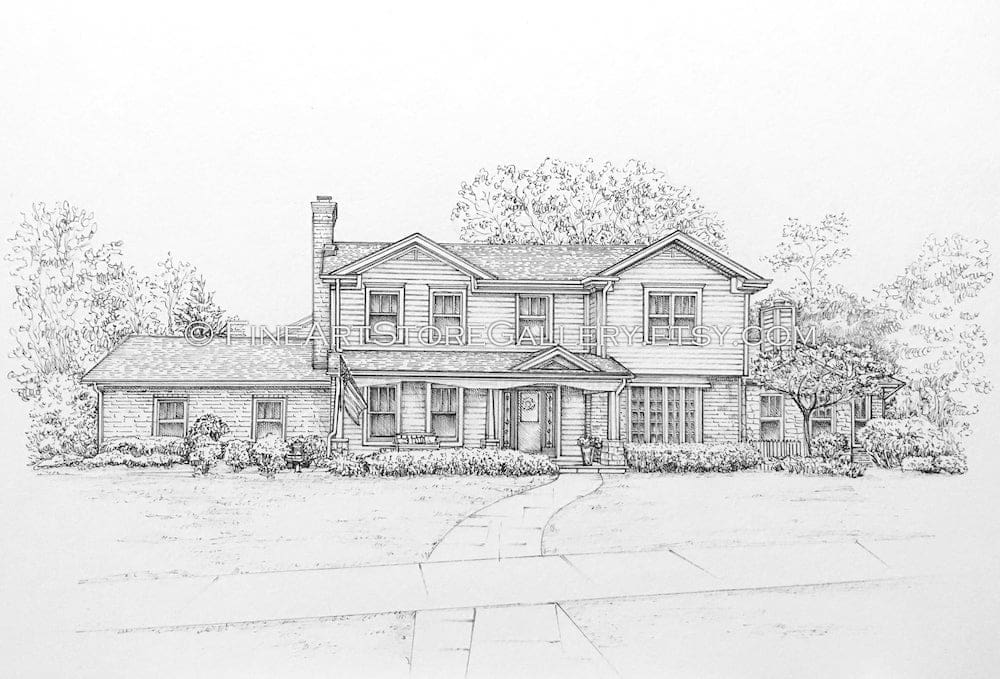 If you love editorial illustrations as much as us, you'll be drawn to the works of Sam from Bosie and Braw. He digitally hand draws and watercolours all of his works. He then prints them onto sustainably sourced archival matt paper using quality inks for a premium finish.
Disclaimer: This post was originally published January 2021 and has since been updated with new artists and imagery. It contains some affiliate links. This means that when you click on a link and purchase something from that site, we may make a small commission at no extra cost to you.