Ever wondered what height to hang pendant lights?
Pendants are such a beautiful addition to your home — adding drama, interest or luxe-factor to any room — yet when they're hung too high or low, it can make them look completely out of place.
Related article: How to light your kitchen: Different kitchen lighting options
Related article: Light locations in a new home? Expert advice on the dos and don'ts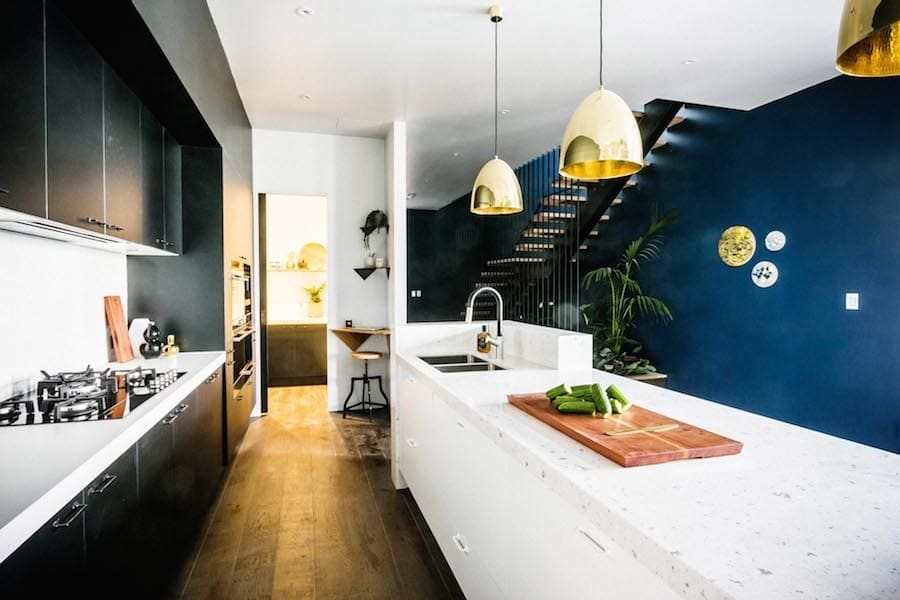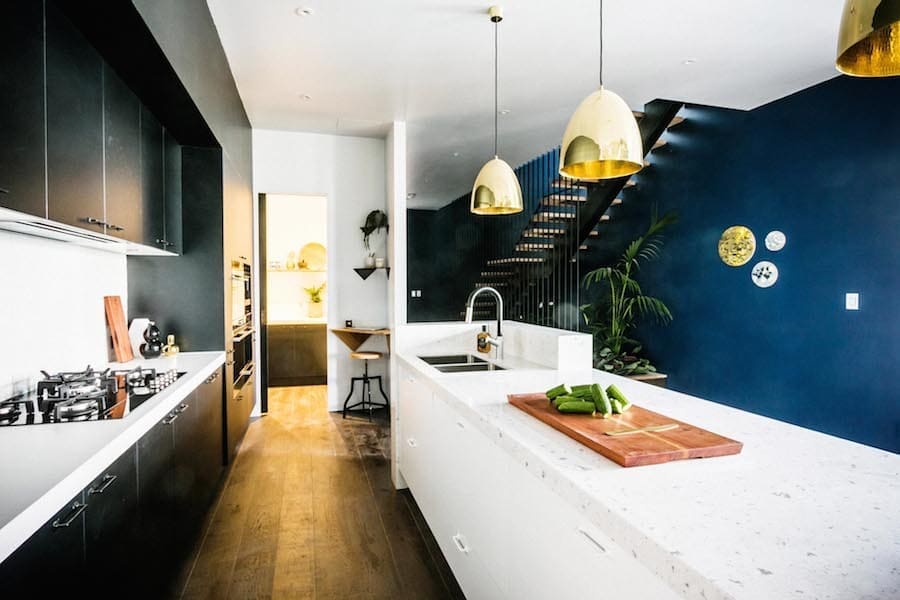 Is there a winning formula or height to always hang your pendants? Truth is, it depends on a few key things:
the size and style of your pendant light
height of your ceiling
space it will be hung (ie kitchen vs dining)
personal preferences.
Despite these variables there are some tricks to getting it right!
1. Kitchen pendant lights should generally be hung 70-80cm above the island bench. However, if you have higher ceilings, you will need to raise them slightly… but by how much? A rule some interior designers use is to add 7-8cm for each 30cm. For example, if your ceiling height is 2.4m instead of 2.1m, you would hang your kitchen pendant 78-88cm above your island bench instead of 70-80cm.
2. Dining pendant lights vary significantly depending on the style of light you choose. In Gina's house, she chose the black Droplet light by Copper ID which is a sleek design that lends itself to being hung lower. Whereas if you opted for a highly decorative or much larger pendant, you would hang it higher to avoid it blocking eye line across the table. A general recommendation is to hang your dining pendant 75cm higher than your table top but we believe scale is everything so keep reading for our tips on this.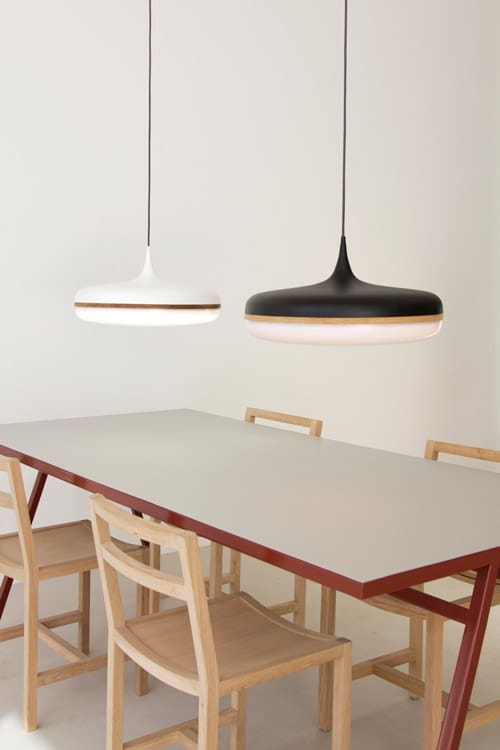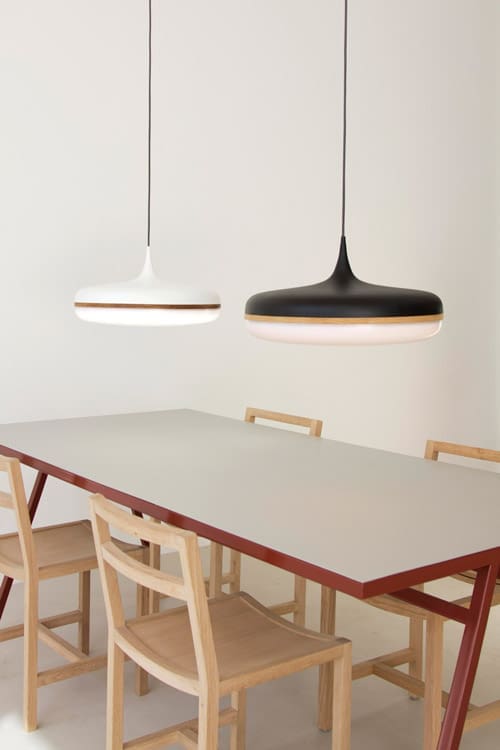 3. Staircase pendant lights can look ah-mazing when done right. The most important thing to consider here is allowing plenty of clearance for people to walk under — at least 2.1-2.4m so your tall guests don't feel the need to duck when they walk up your stairs. If you have a large staircase and the pendant will be hung to the side (so there's no need for guests to walk under) you may want to consider hanging one or more lights at eye level.
4. Entry or hallway pendant lights will also depend if they are hung where people will need to walk under them or to the side. If for example you want to hang one or two pendant lights at either side of a mirror in the entry, consider hanging these at (or just above) eye level — you don't want to knock your head on these but their purpose is to illuminate your face so hanging them too high won't suit this task. If you intend to hang pendant lights to walk under, we recommend hanging them at 2.4m (but keep reading on about ceiling heights).
5. Bathroom pendant lights are generally hung by the mirror or at times in a corner near the bath. Just like in the entry, you want to hang bathroom pendant lights at or just above eye level, close to the wall so people won't bump their heads on it. Something to consider with pendants by the mirror is that while they look great, it can prevent you from having face level storage which can be more valuable in a bathroom. This is why Gina has only opted for a pendant in her powder room and other sources of light in the main bathroom and ensuite.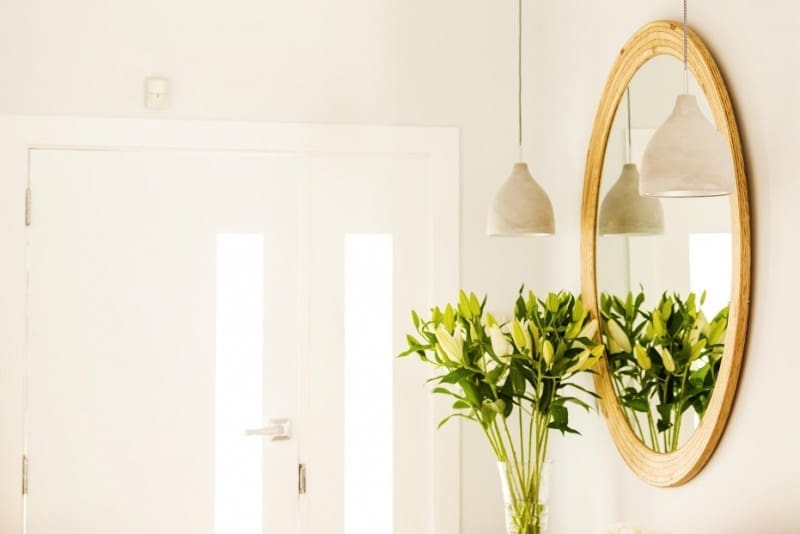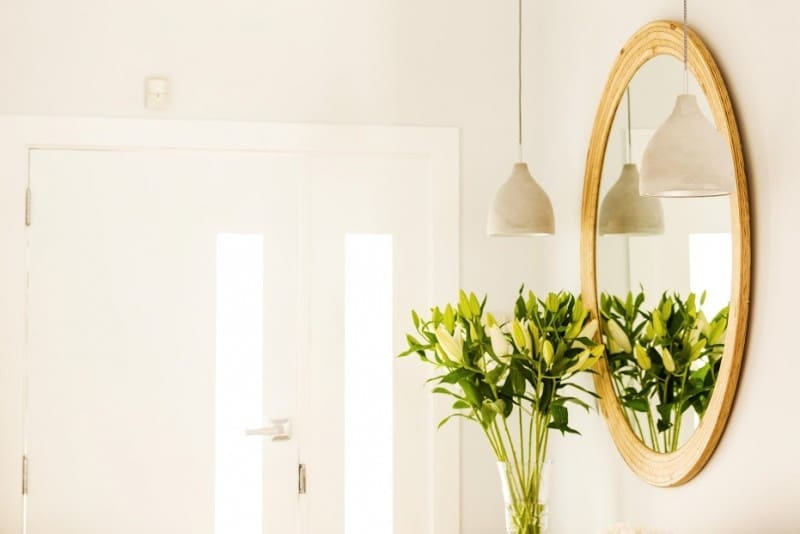 6. Bedroom pendant lights are generally hung either side of the bed or in the centre of the room. Pendants on either side of the bed are used instead of table lamps so an easy way to consider the 'right height' would be to visualise hanging them at a table lamp shade height — be sure to allow a minimum of 30-50cm from your bedside table top so you have space for bedside styling. It's also worth noting that often smaller pendants are hung lower while larger pendants can be hung higher — in this room more than any other in the house, your personal preferences will determine the best height for your bedside pendants. We like the look of Dea's bedroom below where she hung the pendant lights slightly above the height of the bedhead.
7. Consider scale by looking at the size and style of your pendant and the space it will be hung. All the 'general' rules of measure we mention above can get thrown out the window if you have a huge statement light or cluster of smaller lights.
8. Consider ceiling height and the guide we gave you above of hanging lights around 8cm higher per 30cm above standard ceiling height. As the volume of space between your furniture and the ceiling grows, you need to balance this by slightly lifting your lights.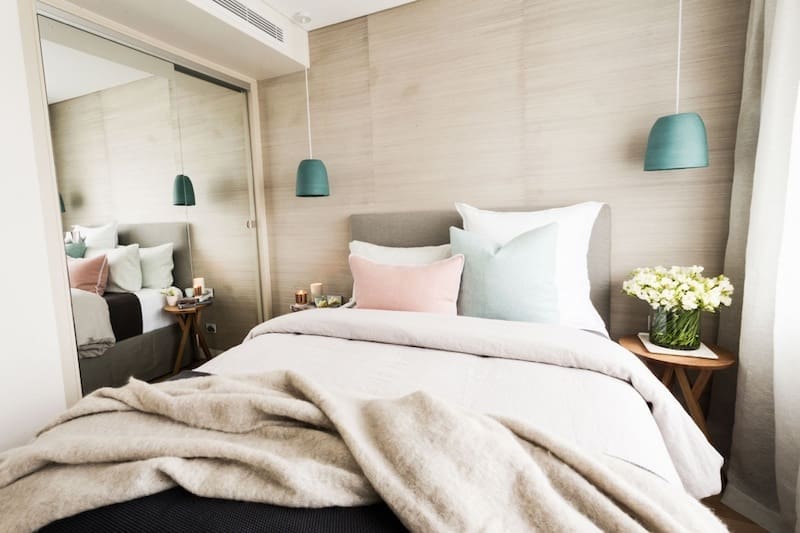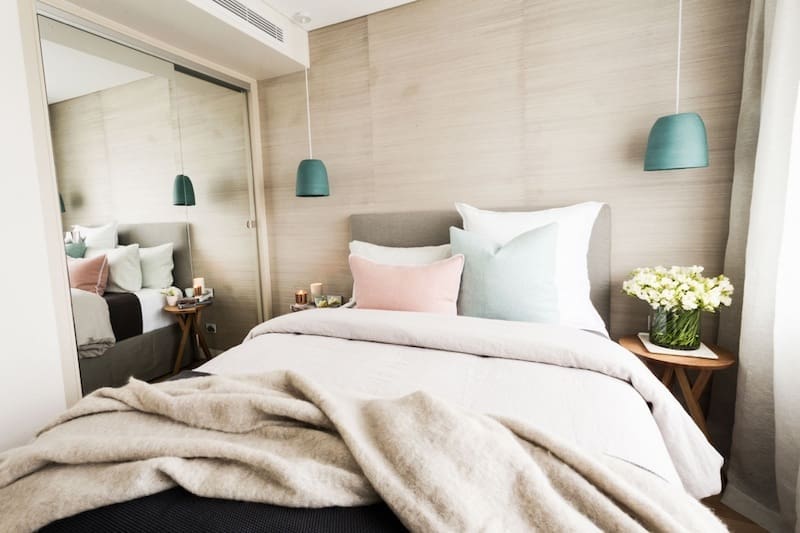 9. Place furniture or mark out room so you know exactly what you're working with. We often see people get caught out when they 'think' they know the size of the furniture in a space, fix the lights, and then find the lights are way too high or low.
10. Stand back and check as the final test to getting the height right is your personal preference.
Have you got any other tips for hanging pendant lights? We'd love you to share them in the comments below!
This article was originally published in July 2017 but was updated with new information and images.