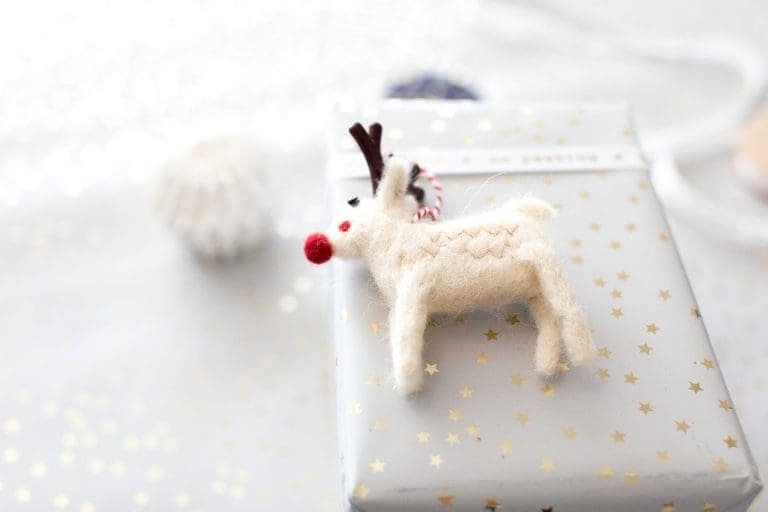 Supported by kikki.K
Because a beautifully wrapped gift adds so much to the gift giving experience, we're sharing our favourite ways to wrap a present!
It's easy to add a little touch of magic to your gift wrapping, especially with the gorgeous range of wrapping paper and trims from kikki.K where we sourced all the materials for this post.
Here are 9 easy ideas to elevate your Christmas gift wrapping!
Related article: 17 space saving Christmas trees: Alternative Christmas tree ideas
Related article: Scandinavian inspired Christmas table styling – that's affordable!
Luxe ribbon
Let's start with the easiest idea which is to simply add ribbon.
Look for a ribbon that ties in with the colour scheme or theme of your wrapping paper, for example we've used navy ribbon with stars to complement our gold star wrapping paper.
You can do a traditional cross wrap or try something a little more creative such as wrapping the ribbon several times around the gift in different diagonal angles (we show this further down), or even doubling up on ribbon by using a thinner ribbon on top of a thicker one.
Below we've used the traditional ribbon wrap but given it a luxe feel by using a thick fabric ribbon and tying a large bow.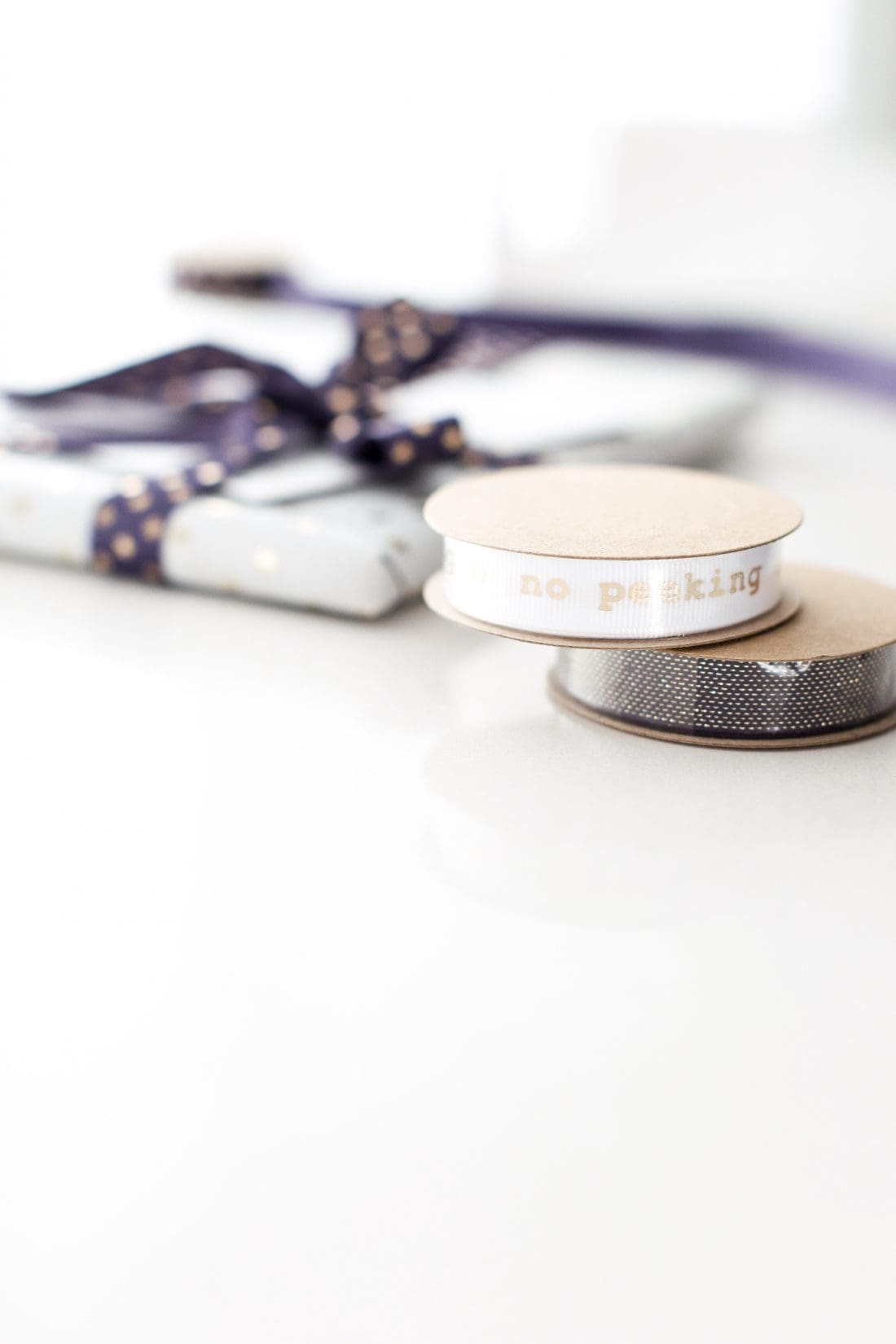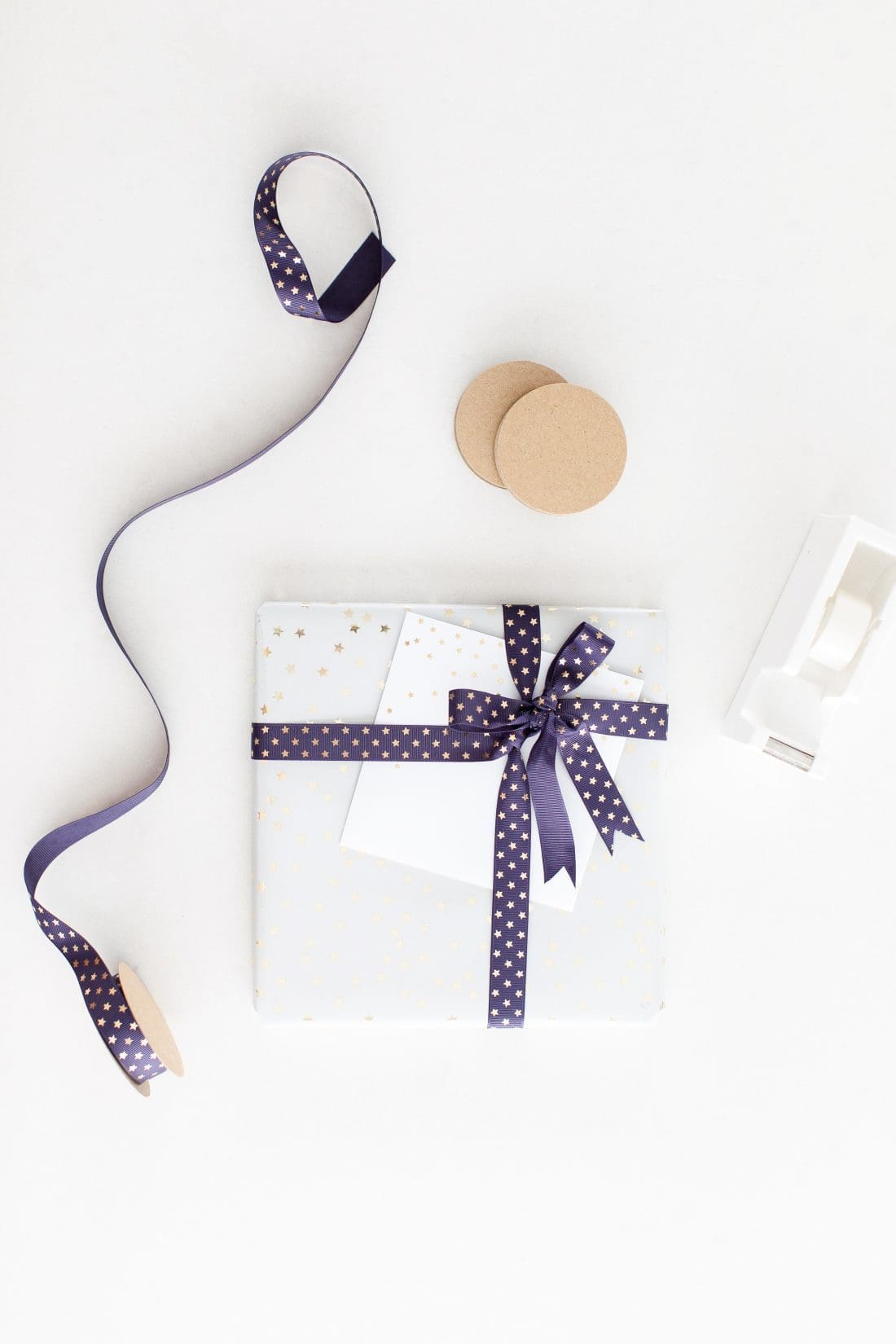 Decoration tape (washi tape)
An oldie but a goodie is to use decoration tape! There's no shortage of ways you can decorate your gift using washi tape — just search on Pinterest to find loads of ideas — but we love the festive look of this Christmas tree.
You can find a multi-pack of decoration tape at kikki.K to create a similar look to this which we finished off with a gold star gift tag on top.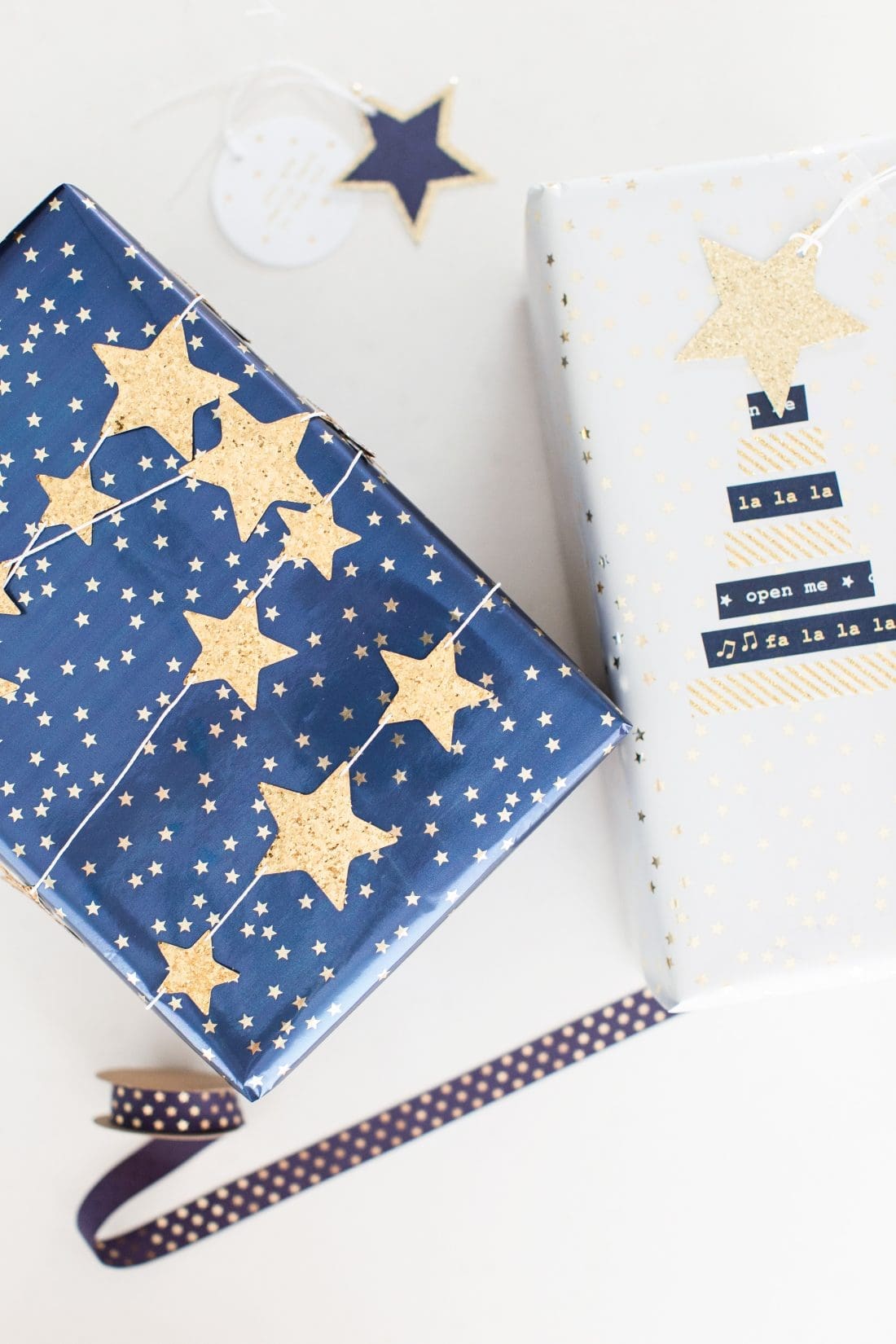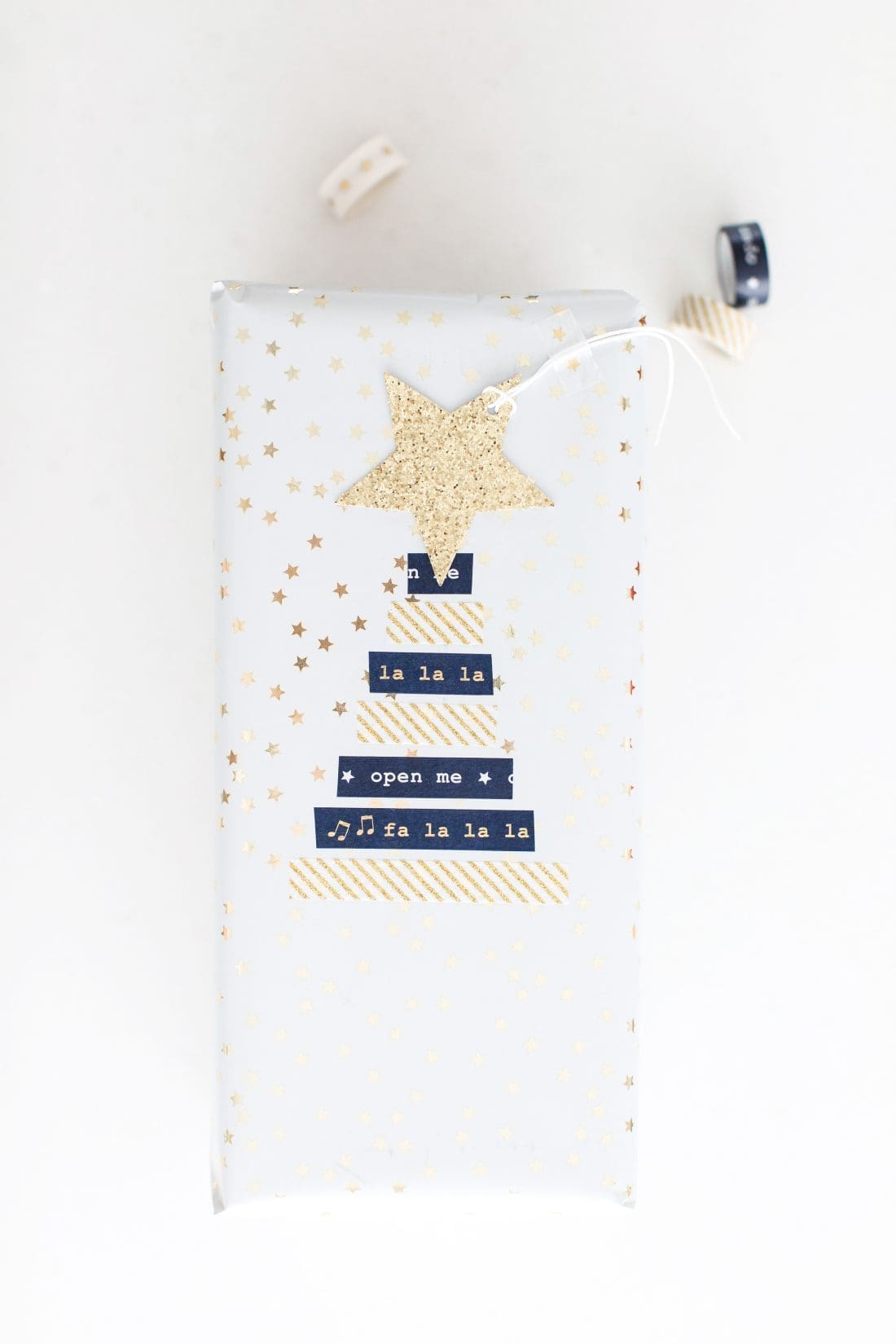 Garland wrap
How beautiful is this star garland?! Talk about adding a big dose of bling to your gift wrapping!
Simply wrap a garland like this several times around the gift and secure with sticky tape on the underside. We think it looks best to be a bit irregular with the direction of how you wrap the garland and you can even slide the stars across the string to cluster some together if you like.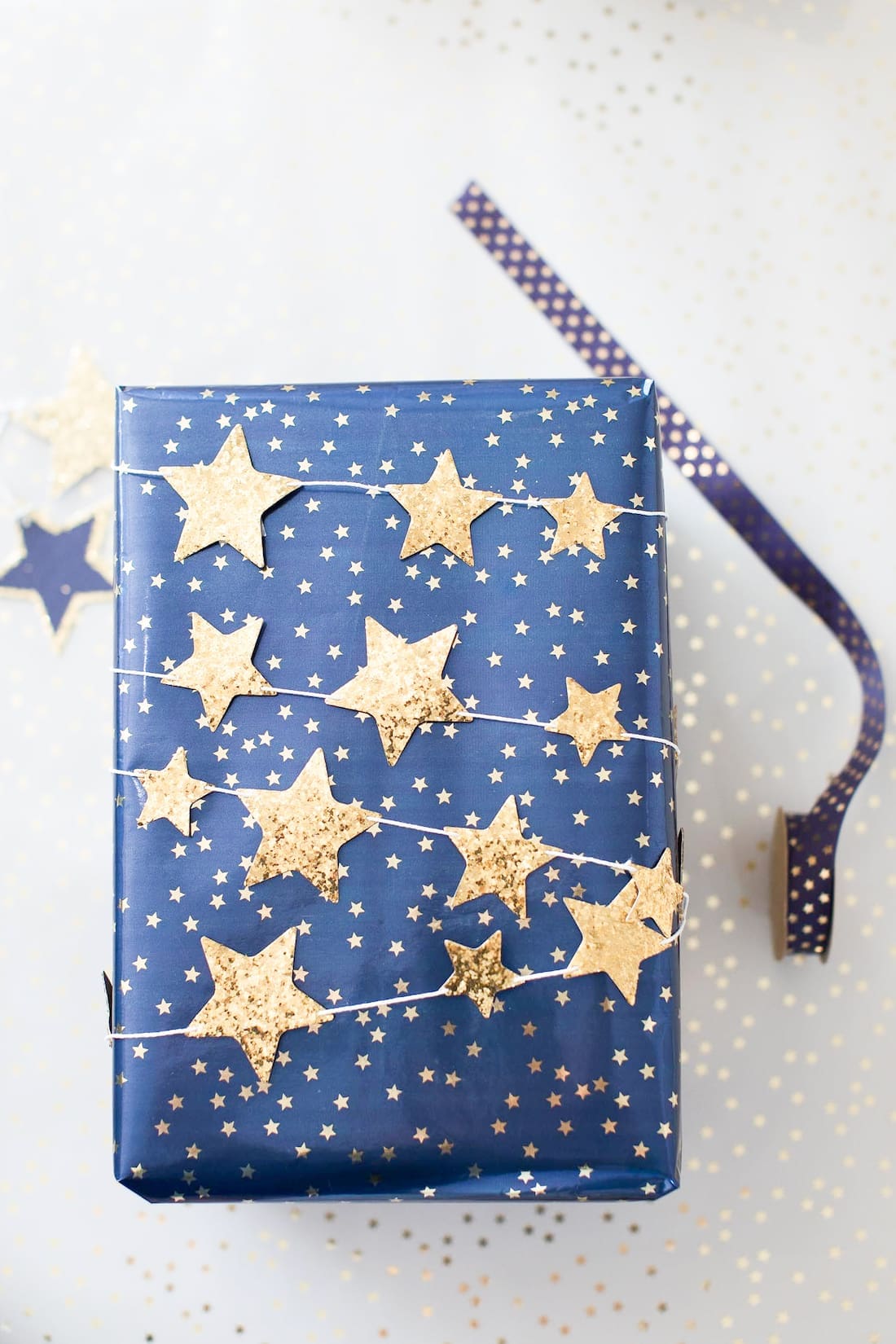 Forest scene
These mini Christmas trees are sold as a decor item to add a festive scene to your workspace or home but why not add them on top of your present for a 3D gift wrap that will be sure to make them smile?
We used double sided tape to stand them on top of our gift but we also love idea number 16 here where a person wrapped their gift in craft paper and drew a car on the face of the gift and placed a tree on top to make it look like they were bringing home their Christmas tree on the roof racks — so cute!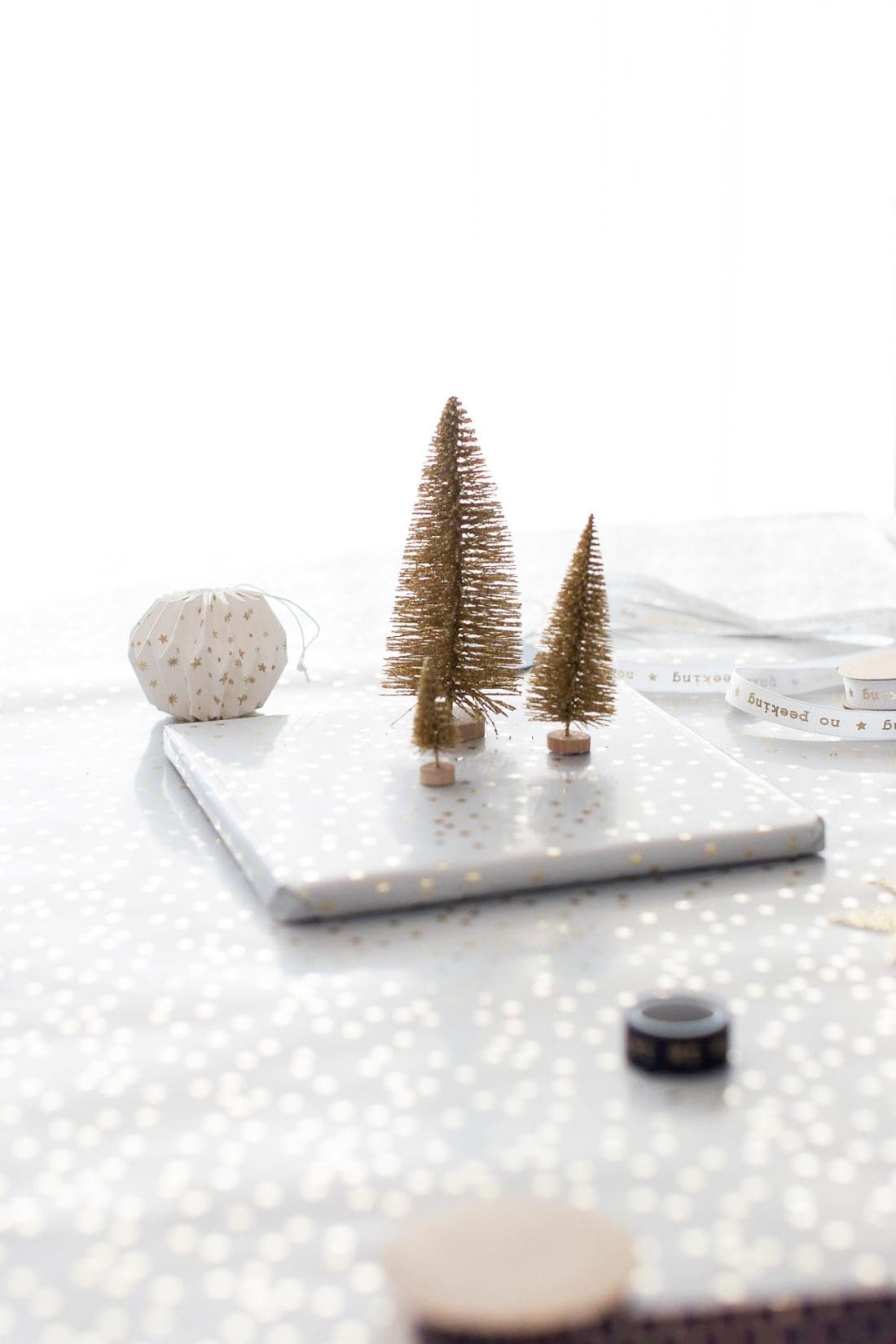 Double wrap with pocket front
For something a little different, try this idea of using two types of wrapping paper.
Wrap a gift how you usually would and then use another type of wrapping paper half way around the gift. This creates a little pocket on top where you can slip your card, gift tag or even candy cane into.
It looks best when you use contrasting papers, such as a light and dark, or a coloured and metallic as we've done.
This is also a great idea if you run short on wrapping paper and don't have enough of one kind to wrap your present!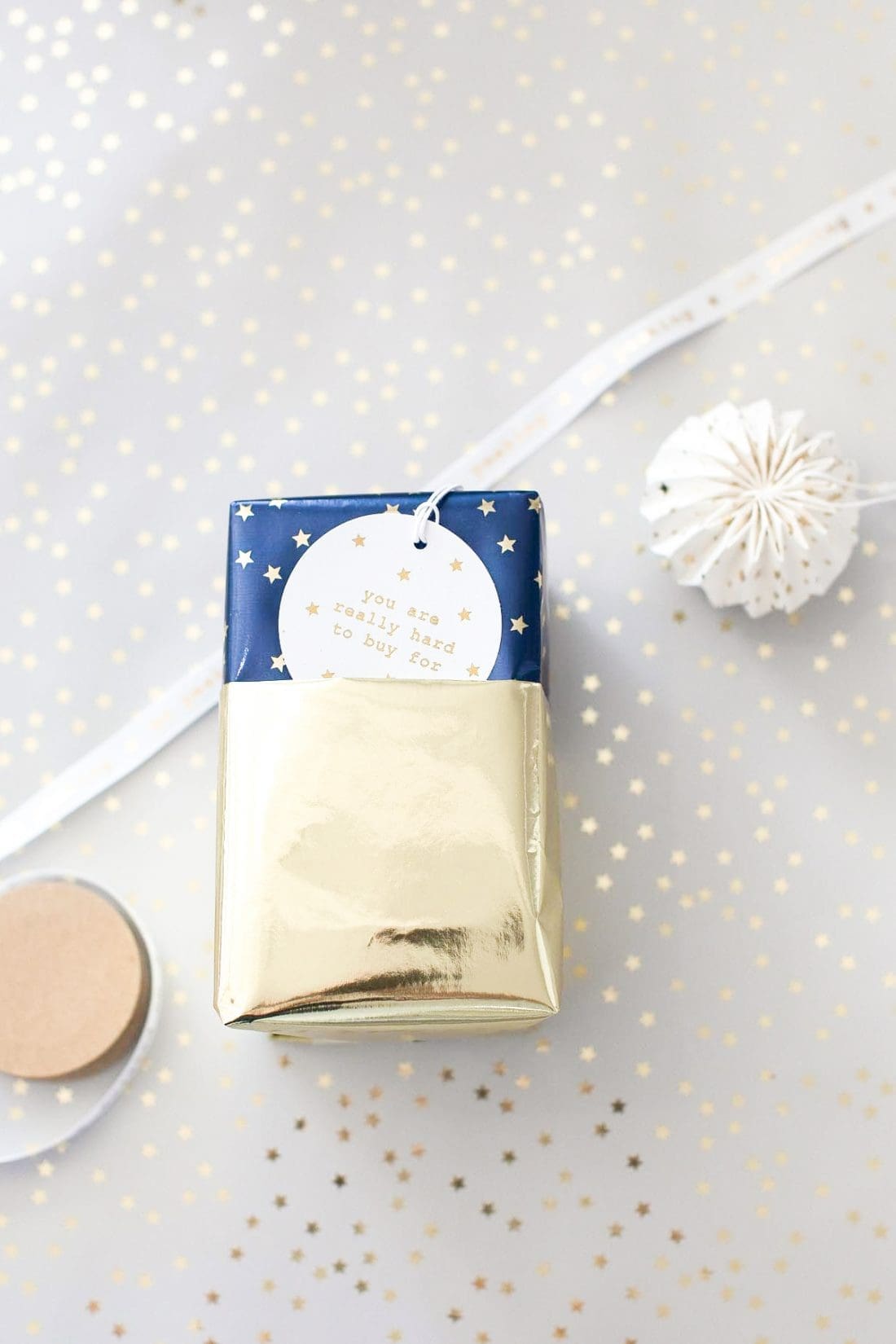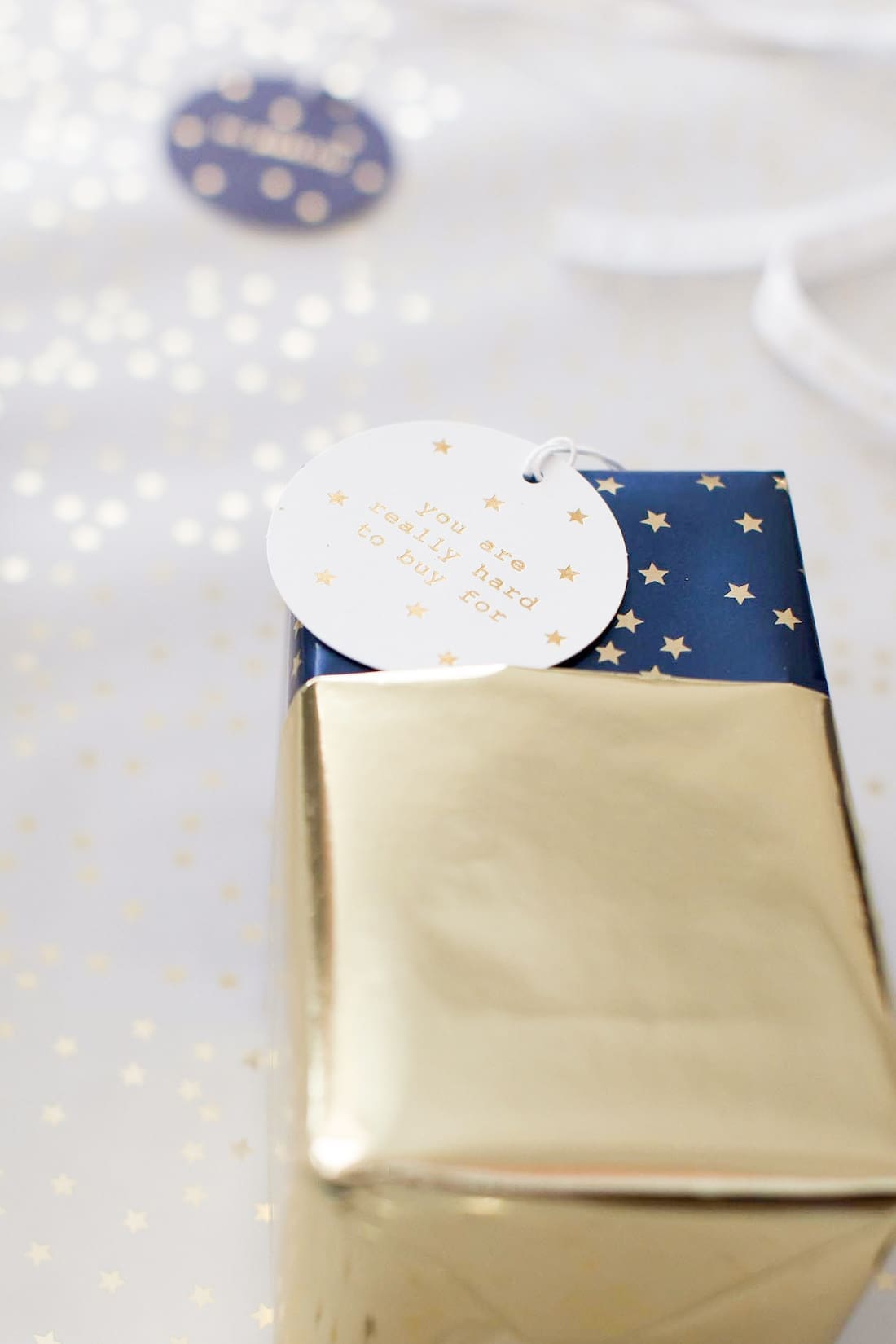 Keepsake ornaments
A seriously cute way of wrapping your gift is to add a sweet ornament on top, such as this felt Rudolf ornament. It's kind of like giving two gifts in one as they can keep the ornament to hang on their tree afterwards!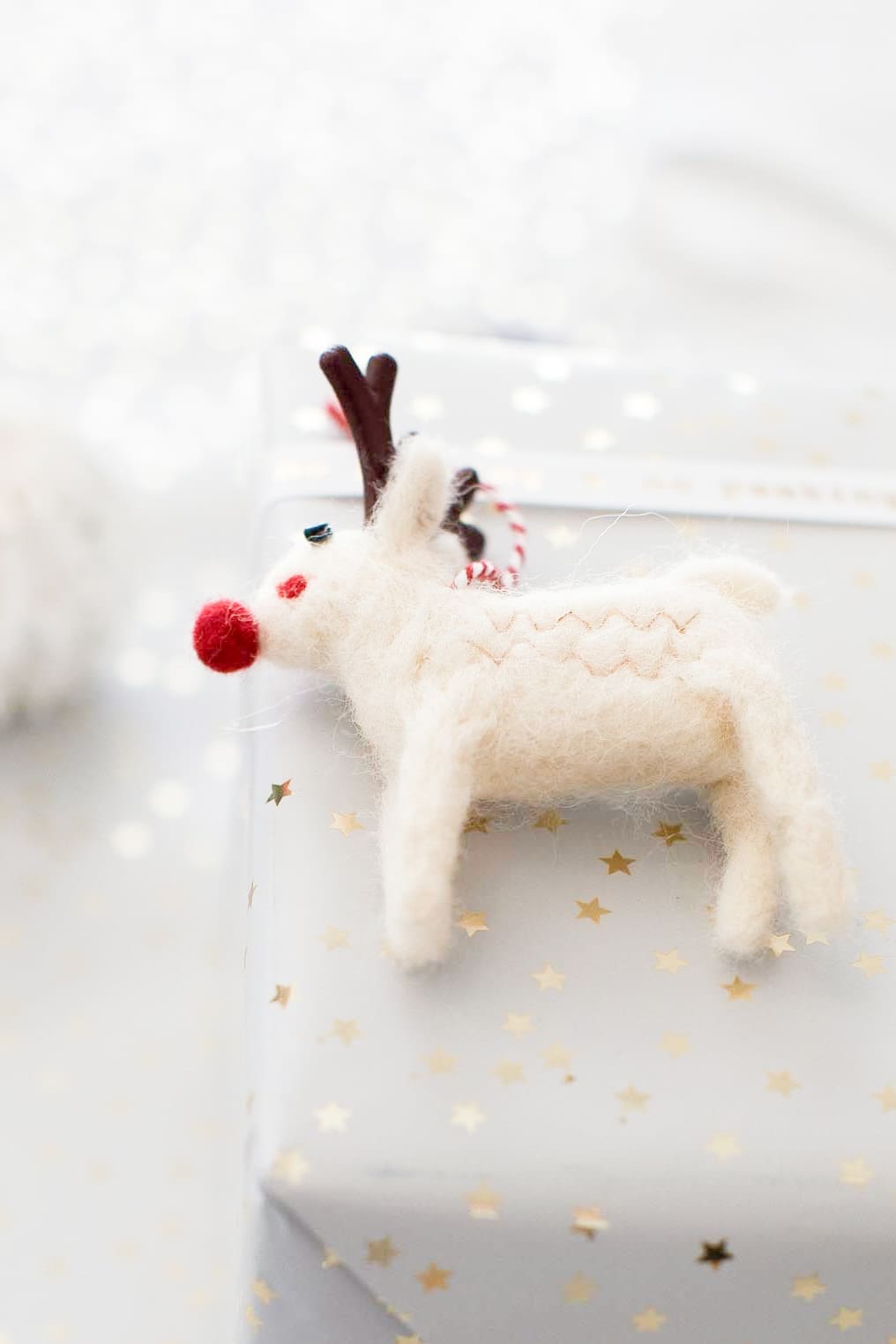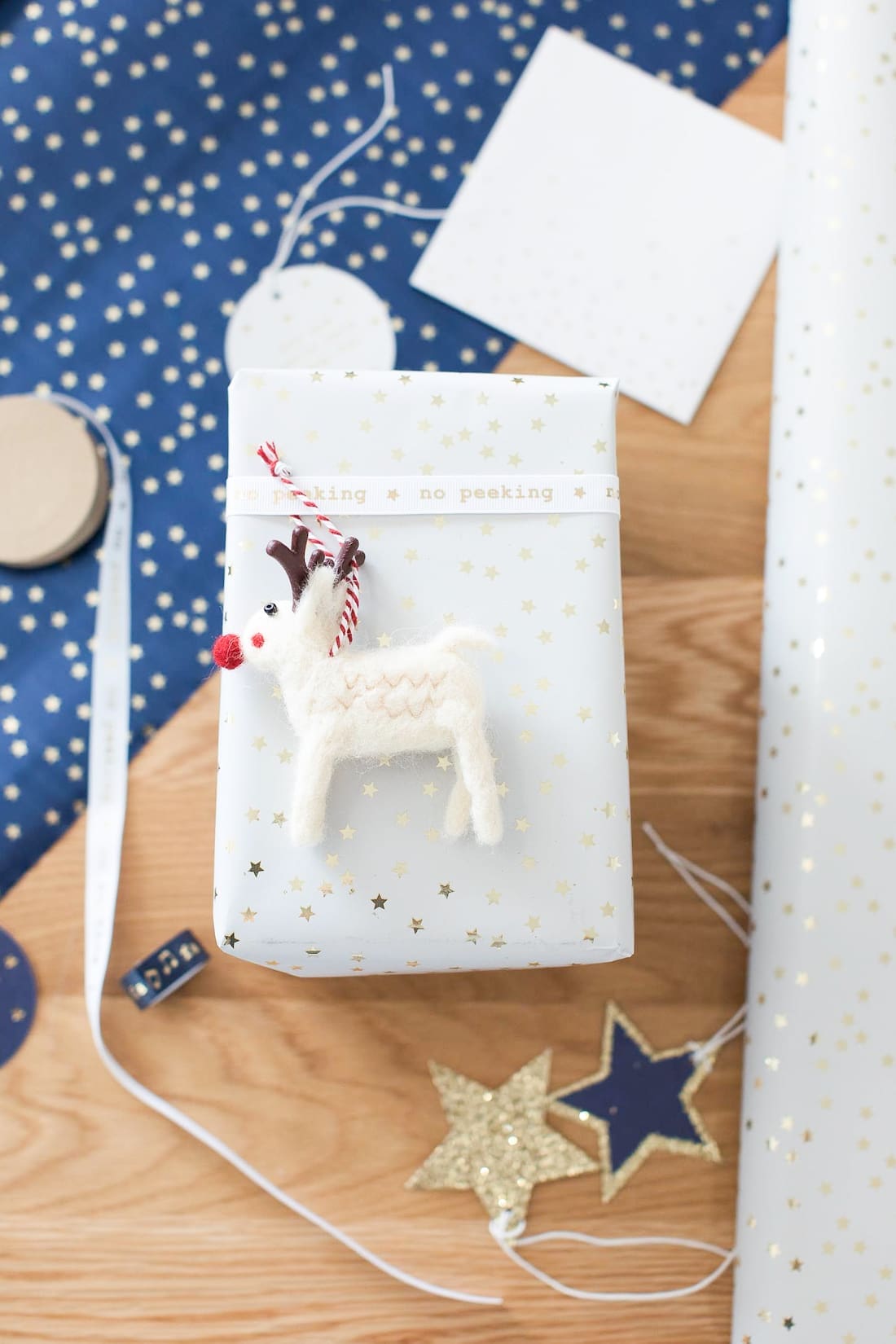 Baubles
Another ornament idea is to add several baubles on top. We used these origami style paper baubles with metallic star detailing that we tied along ribbon and wrapped over the face of the gift.
This idea is a great way of adding interest to large gifts that can otherwise look a little boring.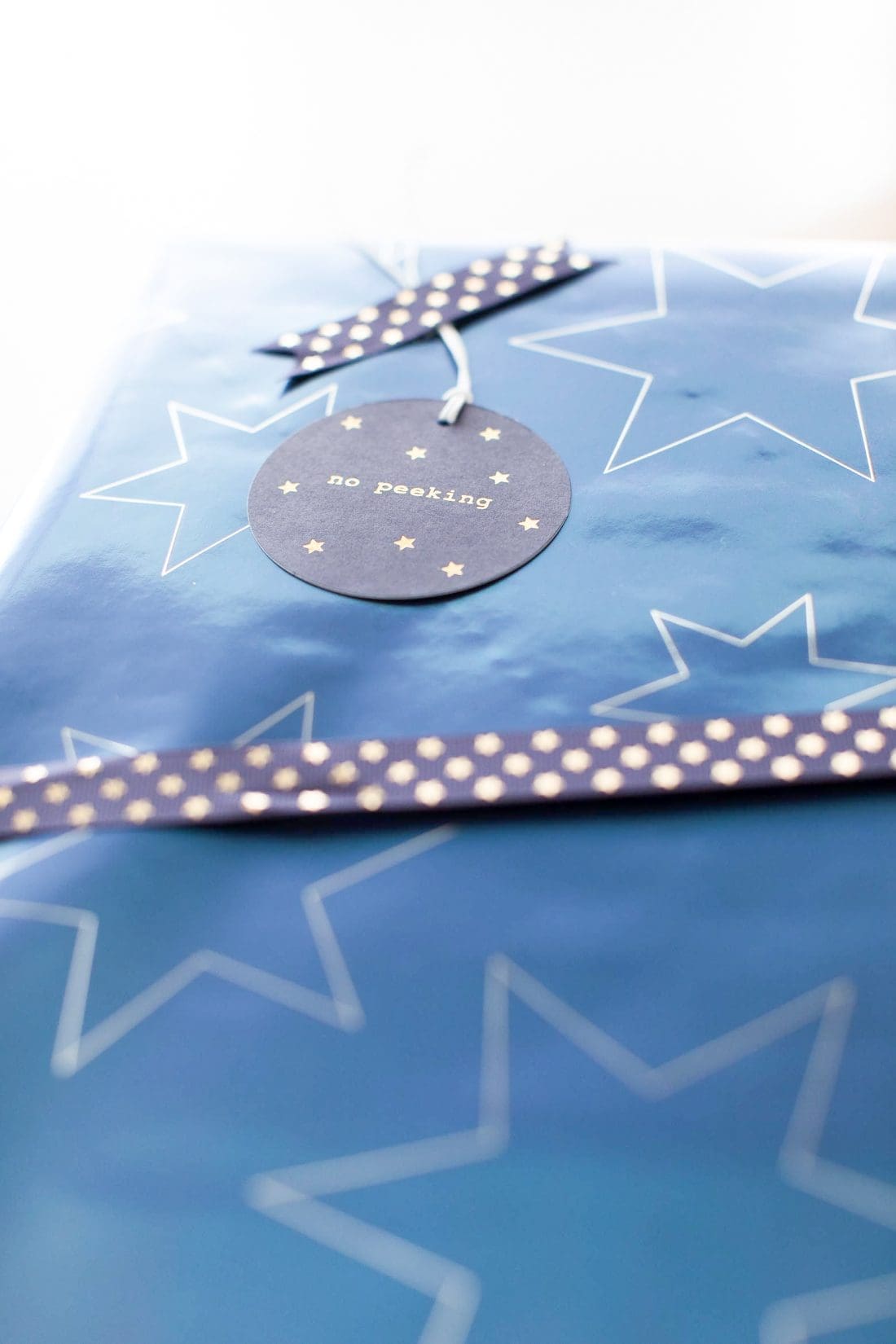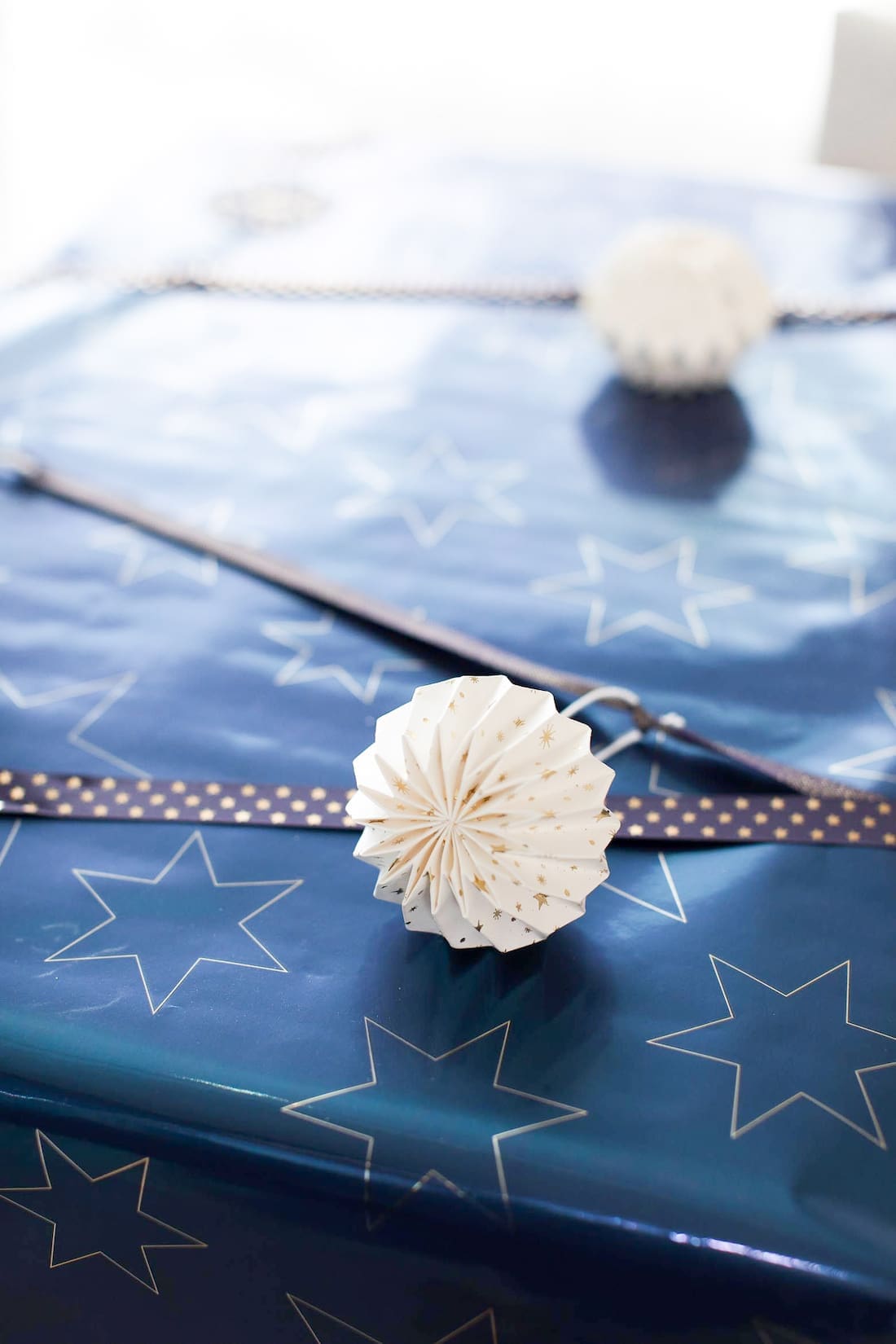 Cloth bag
If you struggle to get your wrapping paper looking good or you have an odd-shaped gift to wrap, you'll be glad to know there are other options such as using a cloth gift bag.
Kikki.K has a range of colours and sizes and is so beautiful it doesn't need any other trim!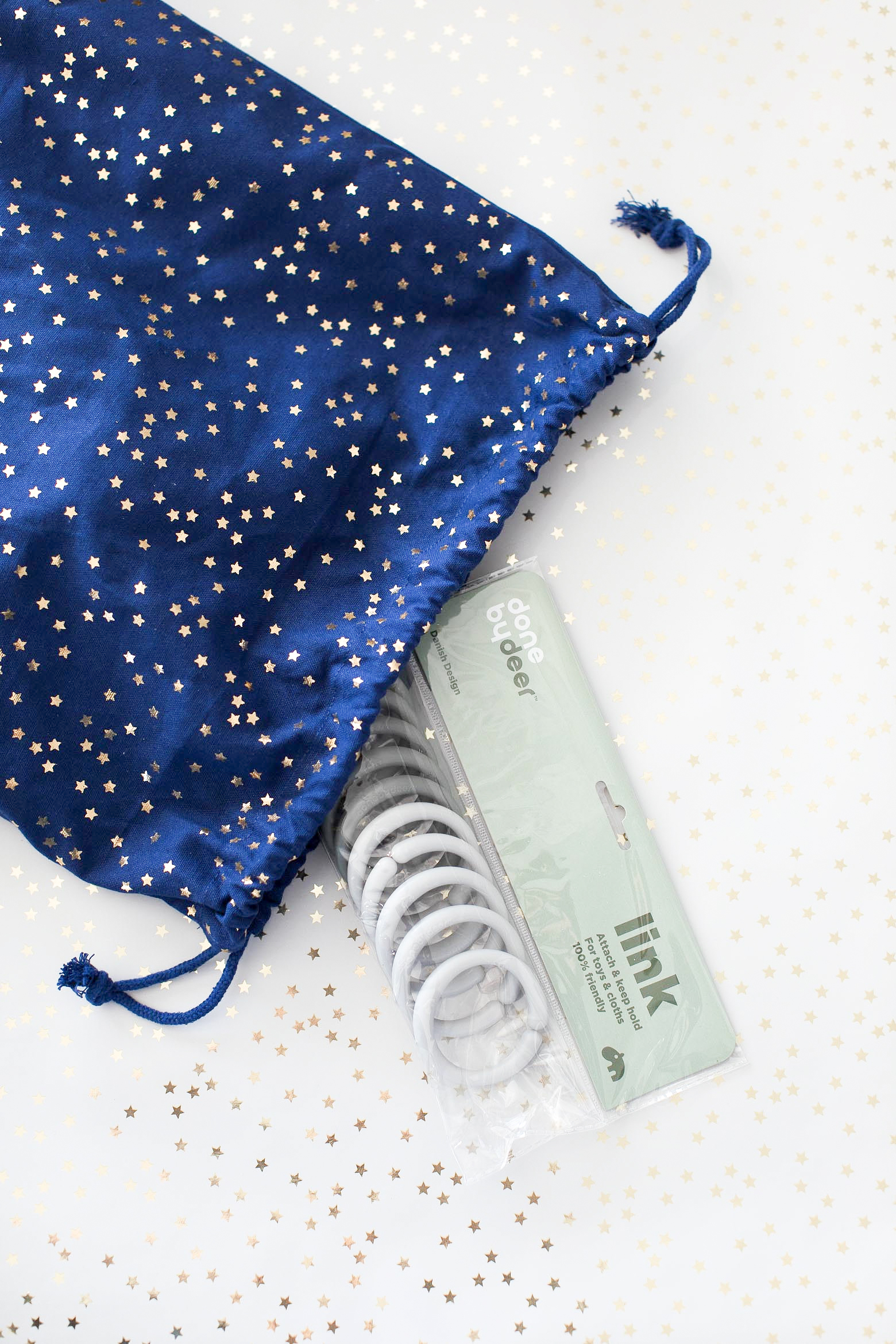 Paper bag
Another idea for those who want to avoid wrapping paper is a paper bag. This is a seriously fool-proof way of presenting your gifts beautifully with minimal effort or skill 😉
Find even more ideas to wrap your gifts with our top 50 beautiful gift wrapping ideas here.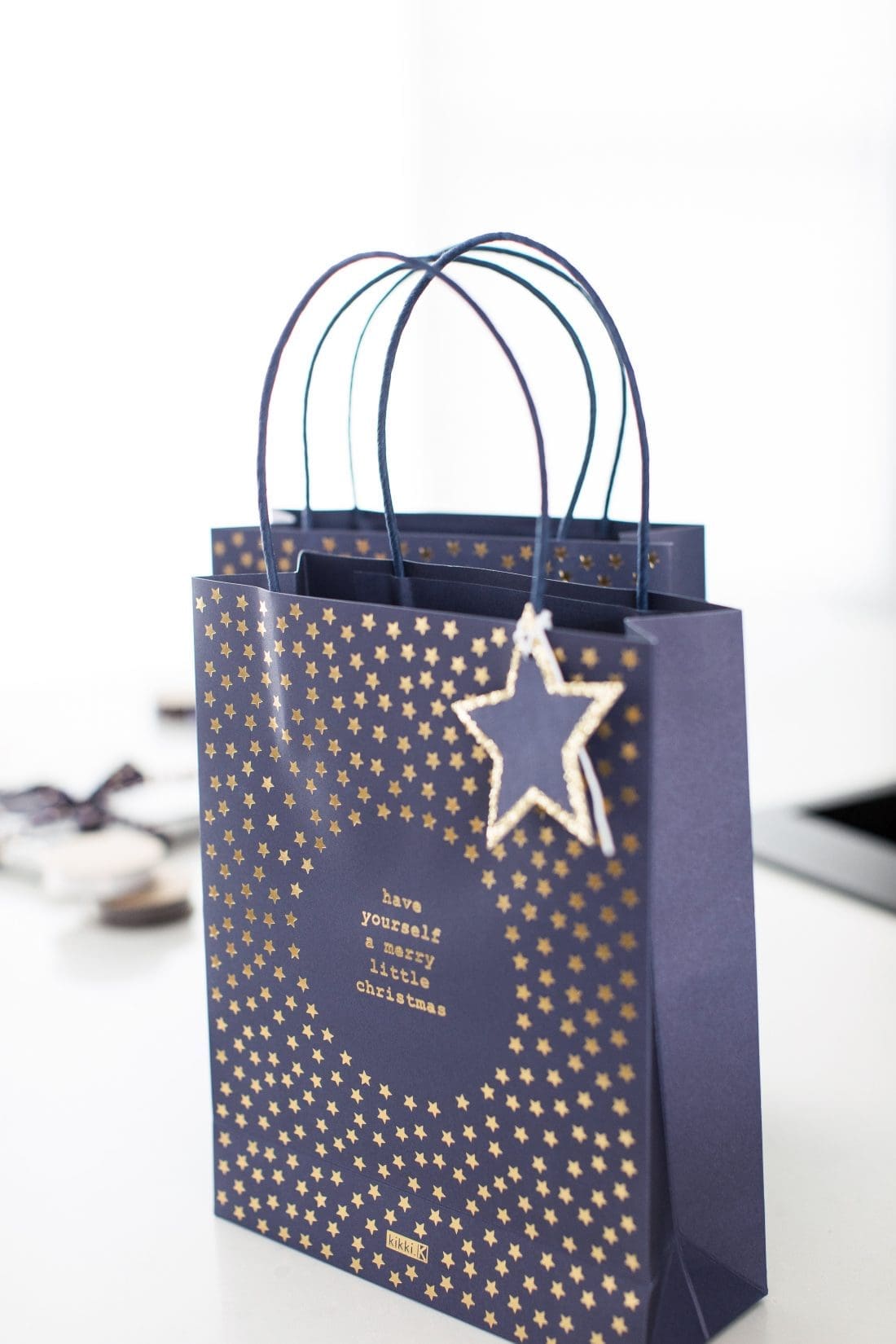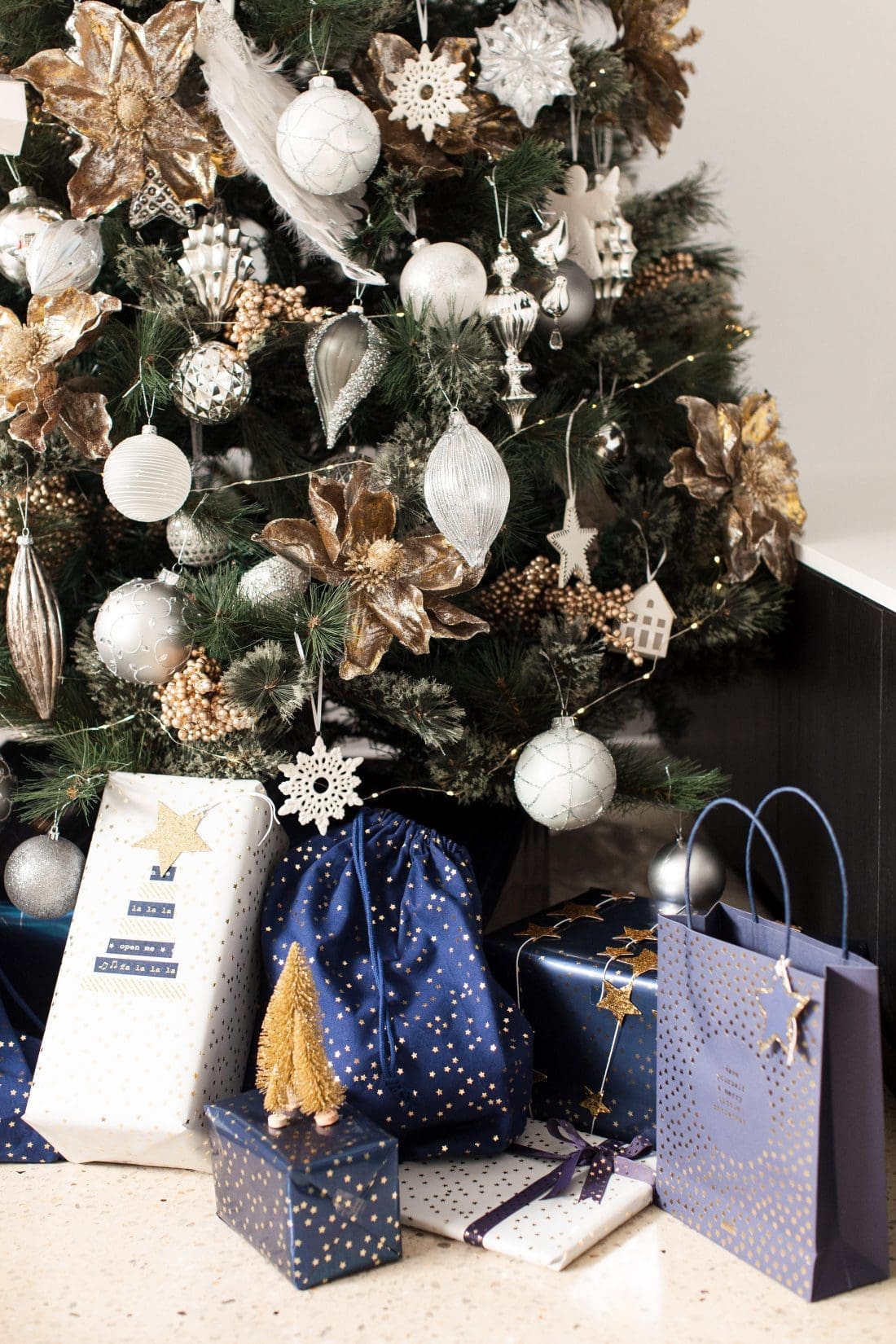 Did you find a few new ideas on how to wrap a present? We hope we inspired you to get even more creative with your wrapping this year!