Simone Haag landed in the world of design when after 7 years abroad, working in high-end business, she wanted to pursue a more creative path.
She secured a job at Hecker Guthrie, one of Australia's leading design practices, initially as a receptionist and then getting hands-on in projects. Simone credits all her design knowledge to her 8 years with the practice and says that's her version of a diploma on the wall.
When she undertook a labour of love to renovate and style her Modernist home, it gave her the confidence that she could do this on her own and she launched her independent career as a self-made Stylist and Designer.
Over the years she's undergone a design evolution — sharpening her aesthetic to create a signature look that's very much about striking flooring, signature lighting, bold colour palettes, and unique furniture and objects.
"All my projects have a signature but every one is different as we focus on creating personalised spaces that reflect our clients," says Simone.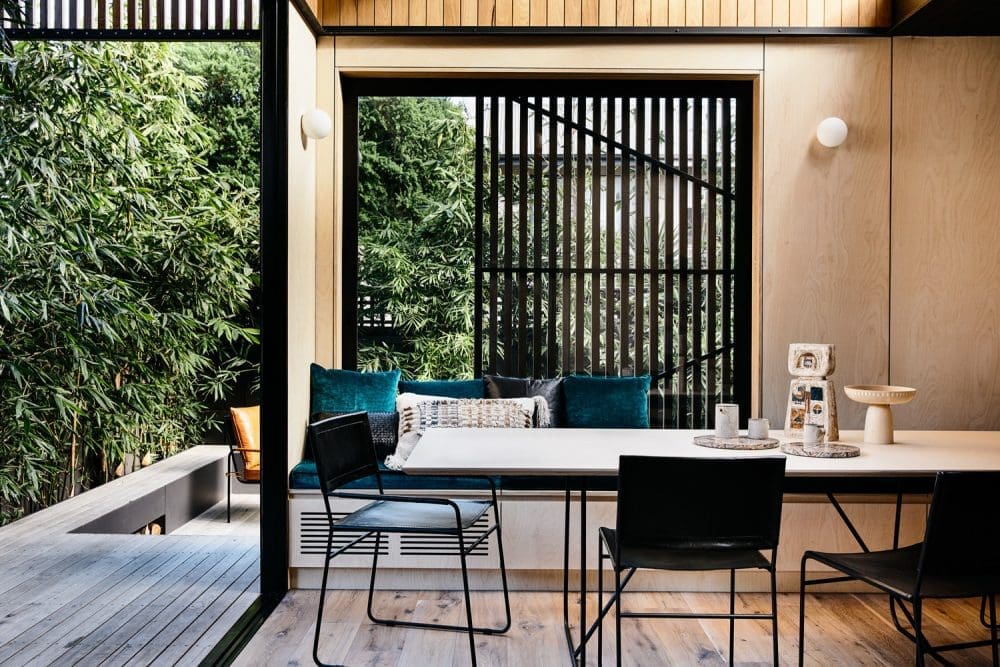 Simone's design process
"I always start with flooring first, then walls, then ceiling and then everything else," she explains.
"The longer I've been designing, the more connected I'm becoming with makers so increasingly we're getting things made bespoke. For example, we create one-off rugs made based on inspiration we've found and these become the focal point of a room, or we'll get access to vintage rugs that our clients usually love right away."
Another element of Simone's look that stands out is lighting.
"I always make lighting a feature of a space and the world is a small place now so you can get unique pieces from anywhere in the world."
Simone also has a great eye for artwork and will either work with collections her clients already own (sometimes editing these by changing frames) and other times she'll be trusted to source new pieces.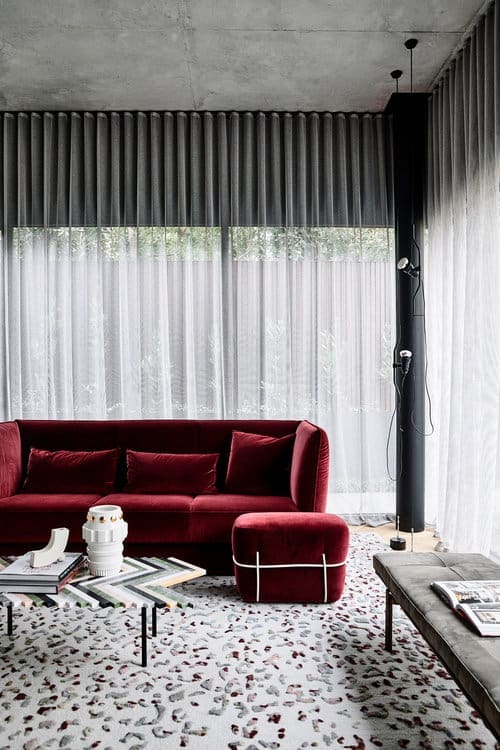 When it comes to using colour, Simone takes a 'go big or go home' attitude.
"I used to be a bit scared of colour but I'm definitely leaning into it now; if you're going to do it, you need to be bold," she says.
"I'd never do a feature wall, instead I'll always paint all 4 walls — even the skirts and ceiling too. Recently I've also been exploring textured paints.
"I'm certainly more confident with colour now, for example I never would have done a green room with a green chair and green side table 5 years ago but now it's easy."
Simone says the process of forming a colour palette isn't overly orchestrated. "Generally I create a concept presentation where clients can get a sense of the look and feel we will achieve. It's about macro ideas and not micro details."
Above all, Simone says spaces need to have longevity so she opts for mature colours rather than those that are trending.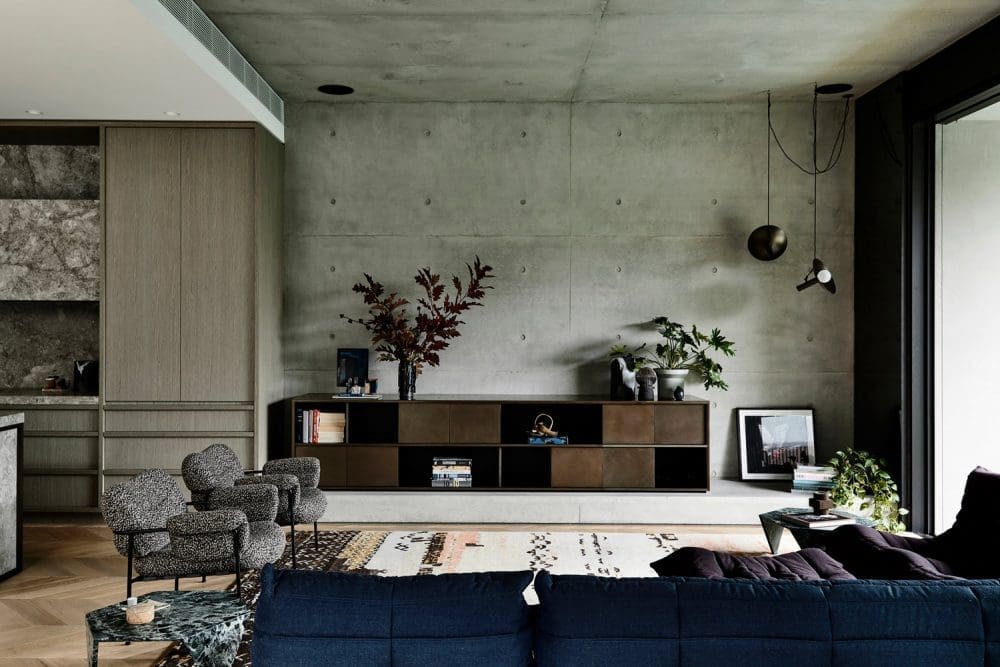 Top styling tips
When it comes to creating a unique space of your own, Simone's top tips are:
1. Don't think everything in a space has to match — the days of bedroom suites are over! You don't even have to match all your timbers, such as all light or all dark woods — rather just have an awareness of what you're doing.
2. Go big with your rug — the bigger the rug, the better the outcome.
3. Don't make your TV the focal point — "I hate that". Instead create a feature around artwork, a fireplace or view.
4. Embrace the found item — find pieces with a story and that are relevant to you, such as items from your travels.
5. Don't use materials that aren't honest — by that she means faux materials such as pleather, polyster or laminate.
6. Repetition is your friend — particularly when you're working with a limited budget. She gave the example of a striking gallery wall she created using affordable posters in frames — by grouping many of these together, it made a strong impact and was one of the client's favourite features.
7. Furnish for the home you want, not the home you have — she says we have a lot to learn from the Danes who take a 'buy once, buy well' approach. Simone doesn't believe in transitional furniture pieces and would rather sit on camping chairs while she saves for the sofa of her dreams. She also says "If you don't love it, lose it."
8. Move things about — a no-cost way to keep your home energised and stylish is to move items around.
9. Mix objects — spaces don't have to follow a strict interior style, in fact Simone encourages you to mix pieces. Her style combines vintage with new, greenery, Danish and Italian, and found objects.
10. A bit of posh and a bit of pov — this expression from Megan Morton is one Simone finds herself saying a lot. She pairs designer pieces with affordable finds to create spaces that are achievable.
It was a pleasure chatting with Simone and hearing her talk at the Interior Styling Masterclass she hosted this week at Canberra Centre.
To see more of her recent projects, visit her website here or connect with her on Instagram.