For today's meet the maker, we chat with Rachelle from Ahyayah — a self-taught ceramicist who started her craft at the onset of the pandemic. Although relatively new to the medium, she's quickly discovered her signature style of summery colour palettes and joyful prints.
There's a whole lot to love about her bright and beautiful pieces and we're thrilled to share her work with you.
Related article: Sculptural handmade ceramics: A chat with artist Ivanaloves Ceramics
Related article: Colour pop fun with newcomer artist Anna Egberts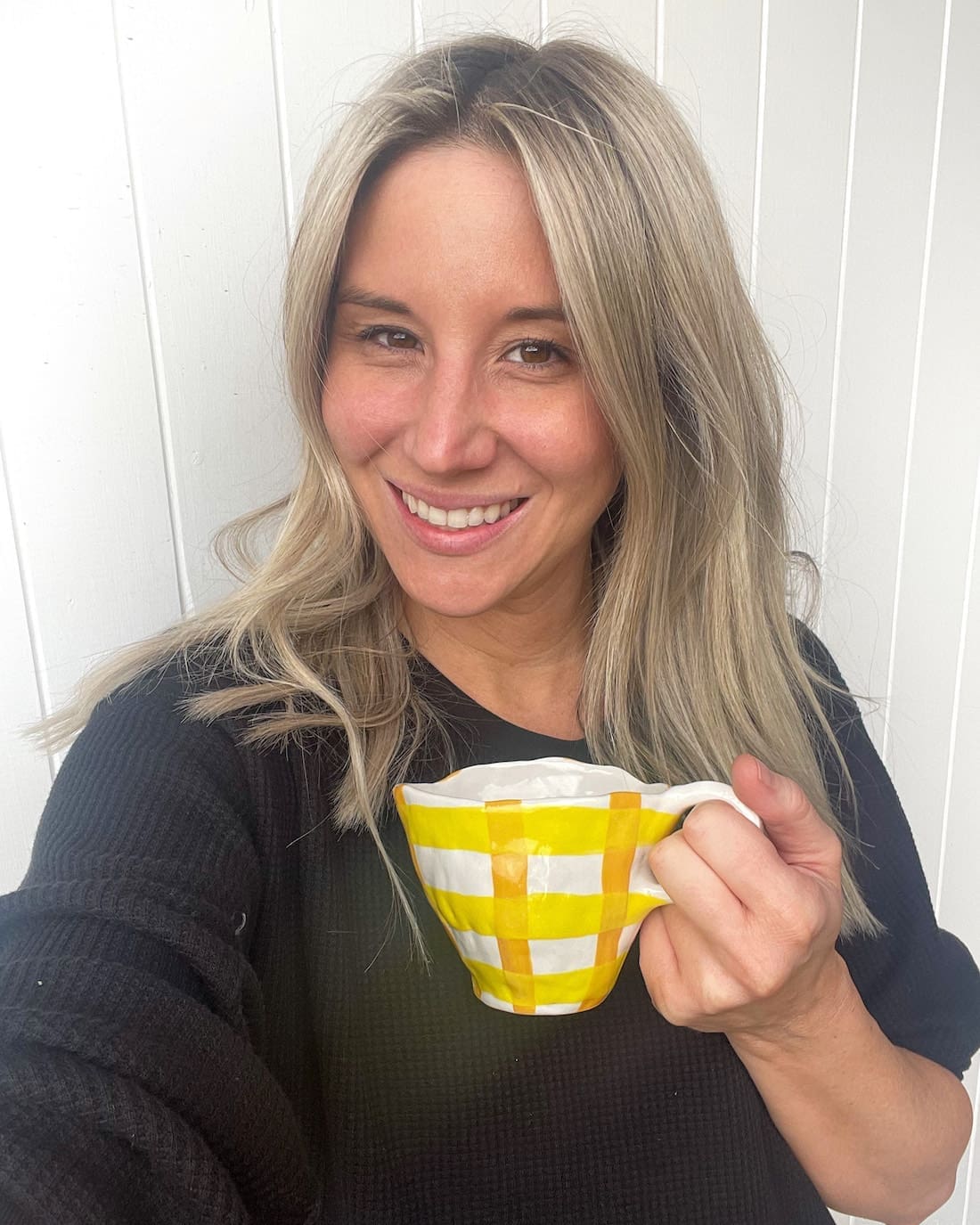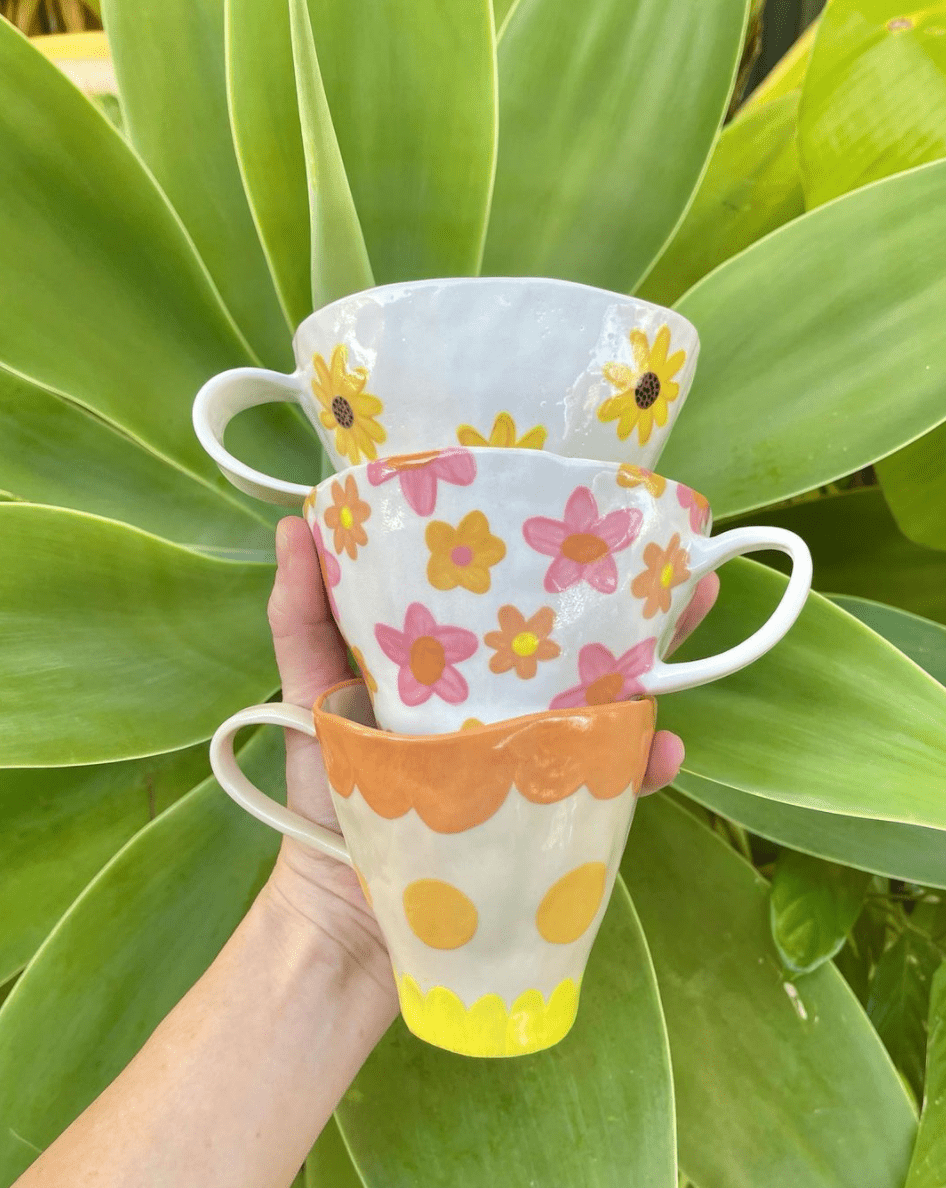 Hailing from Brisbane in sunny Queensland, Rachelle began her journey as a ceramic artist to find calm when the pandemic hit.
"My creative journey began when I tried working with clay during lockdown last year and loved it. I initially bought the clay kit for my kids, but Mum and I ended up trying it! From my very first go, I knew I wanted to make more," says Rach with a smile.
"I'm quite an anxious person, so between Mum life (I have a 6-year-old and a 3-year-old who keep me VERY busy!) and my day-to-day job as a laboratory manager, ceramics turned out to be just what I needed… my kind of relaxation."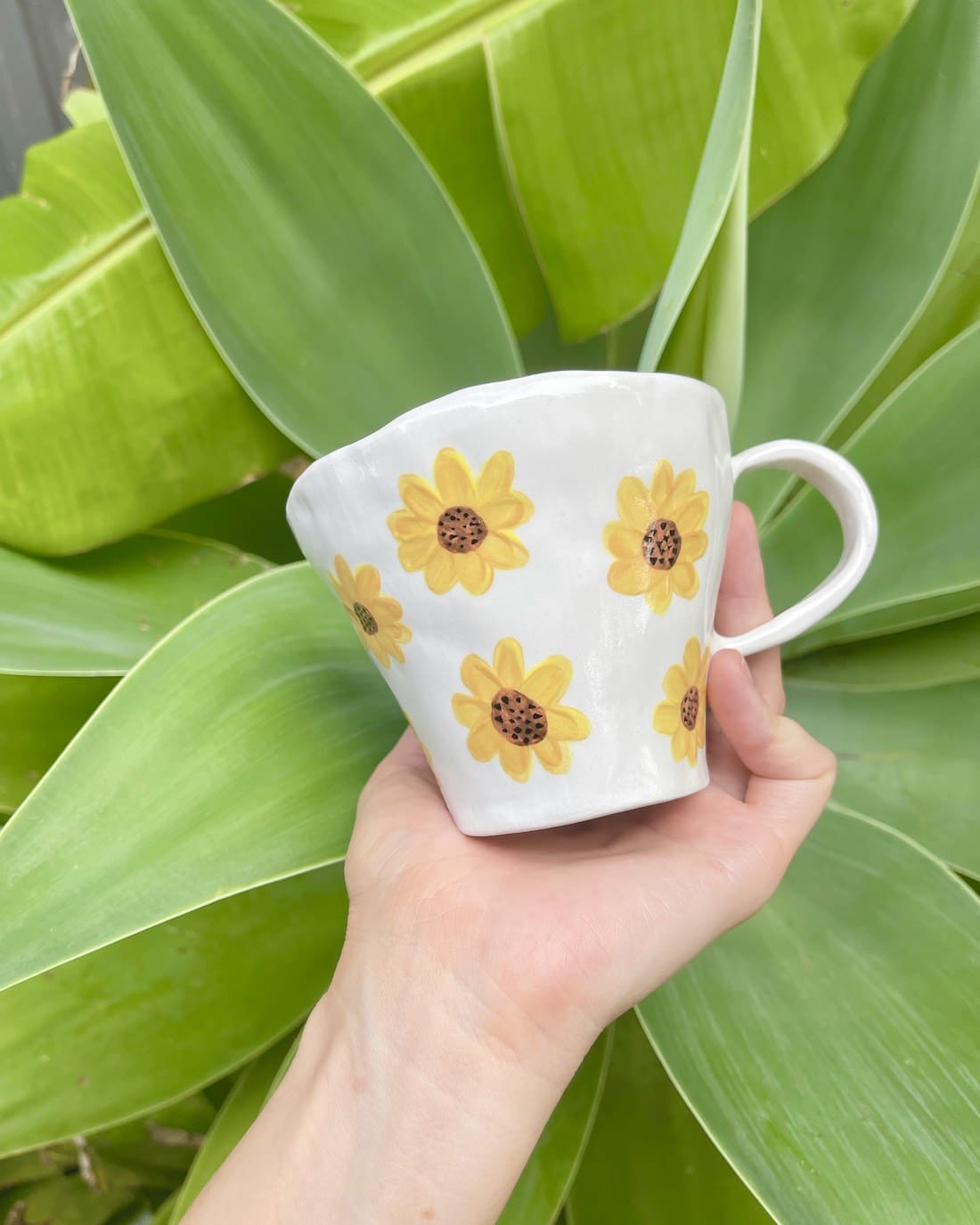 These colourful, handmade mugs came from wanting to add a little beauty to everyday life.
"I have a love for all things bright and beautiful — they just make me happy! In lockdown, we were making the most of the 'little things' during our day and our morning coffee / hot chocolate was like our daily ritual," explains Rachelle.
"We were using really boring mugs so it was kind of a no brainer that when I started making mugs, I made sure they were bright and fun.
"Flowers have just been a natural progression because I love them. It runs in the family as one of my sisters is a florist!"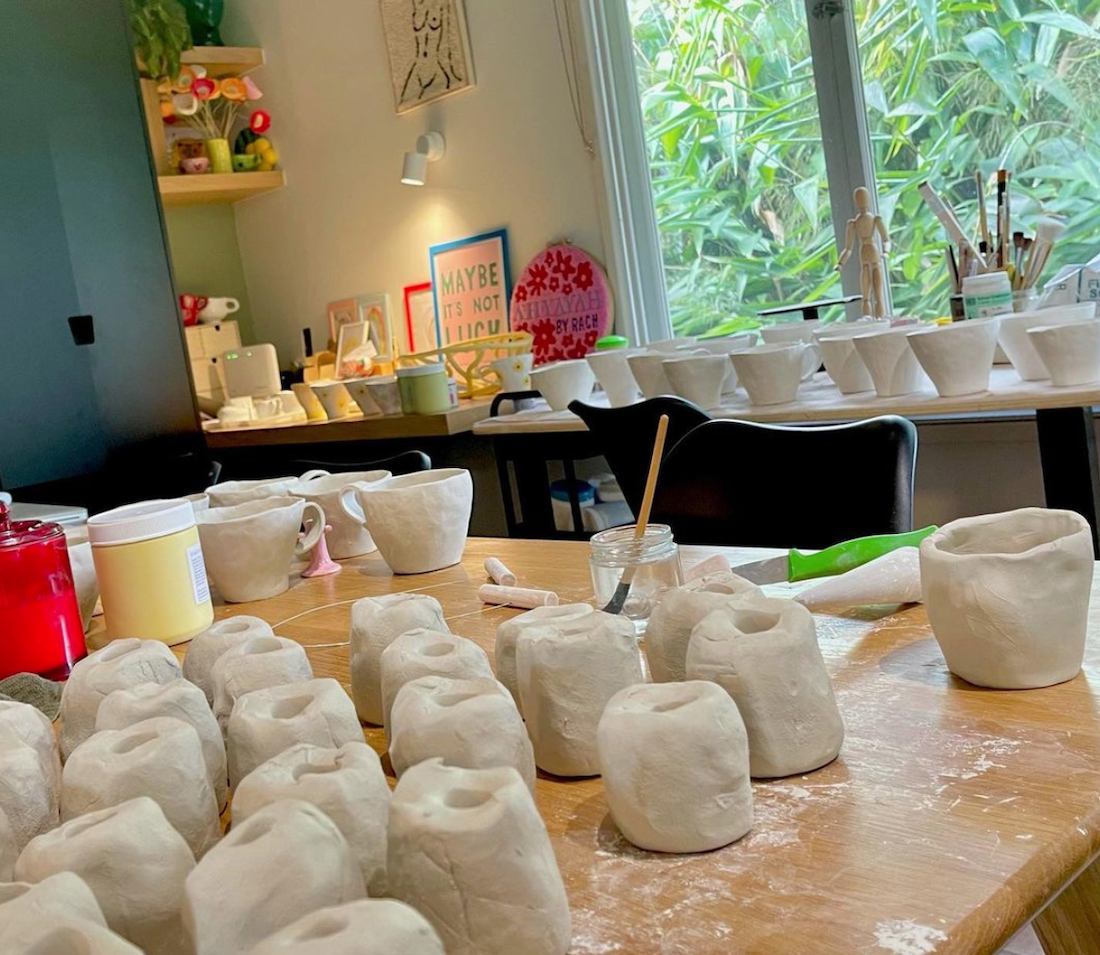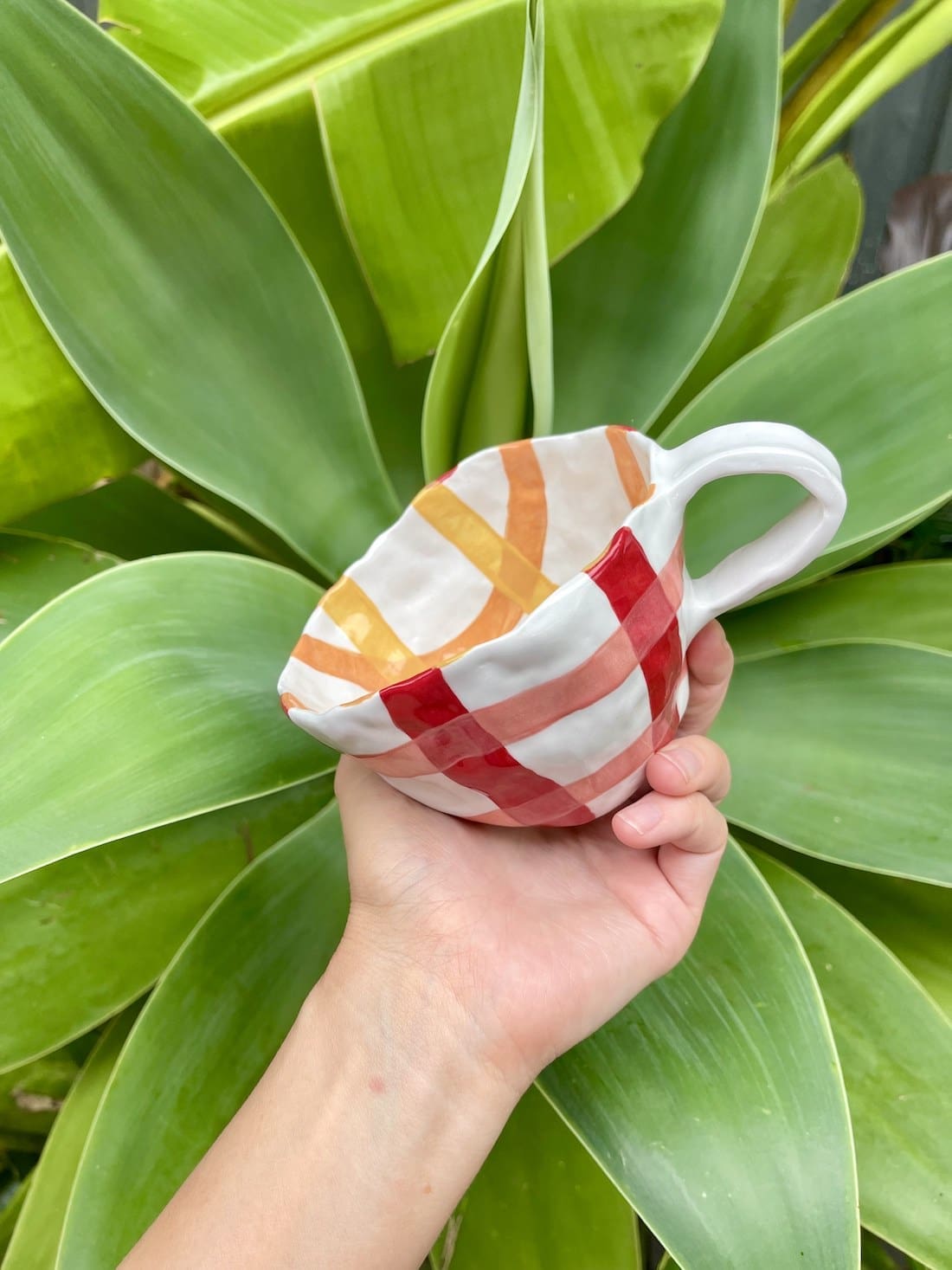 Ahyayah specialises in bright and colourful mugs. Each one is made entirely by hand and takes hours to craft.
"Each and every one of my pieces is hand made. I mould it by hand then allow it to set until the clay is leather hard. The next step is to sponge over it, dry for at least 1 week, paint it, paint it again and allow to dry for another day. Then it's fired in the kiln for approximately 12 hours and cooled for another 12.
"Next is the glaze layer. Then I sponge it and fire for a second time for around 16 hours. Once the kiln has cooled, usually at least 12 hours, it's done! So yeah, it's a pretty long process!" laughs Rach.
"It still amazes me that I build, paint and fire things in my own home and people want to buy them!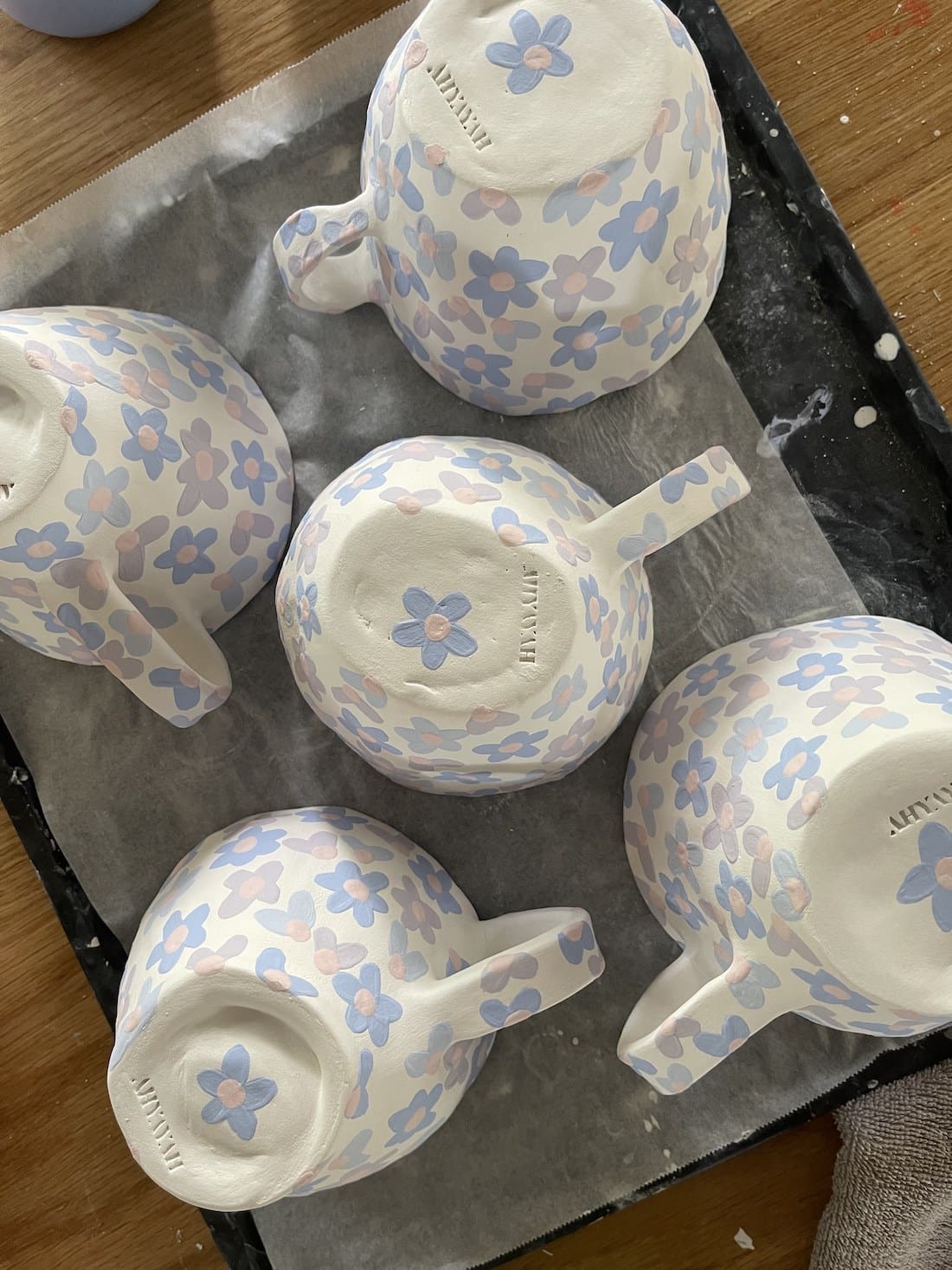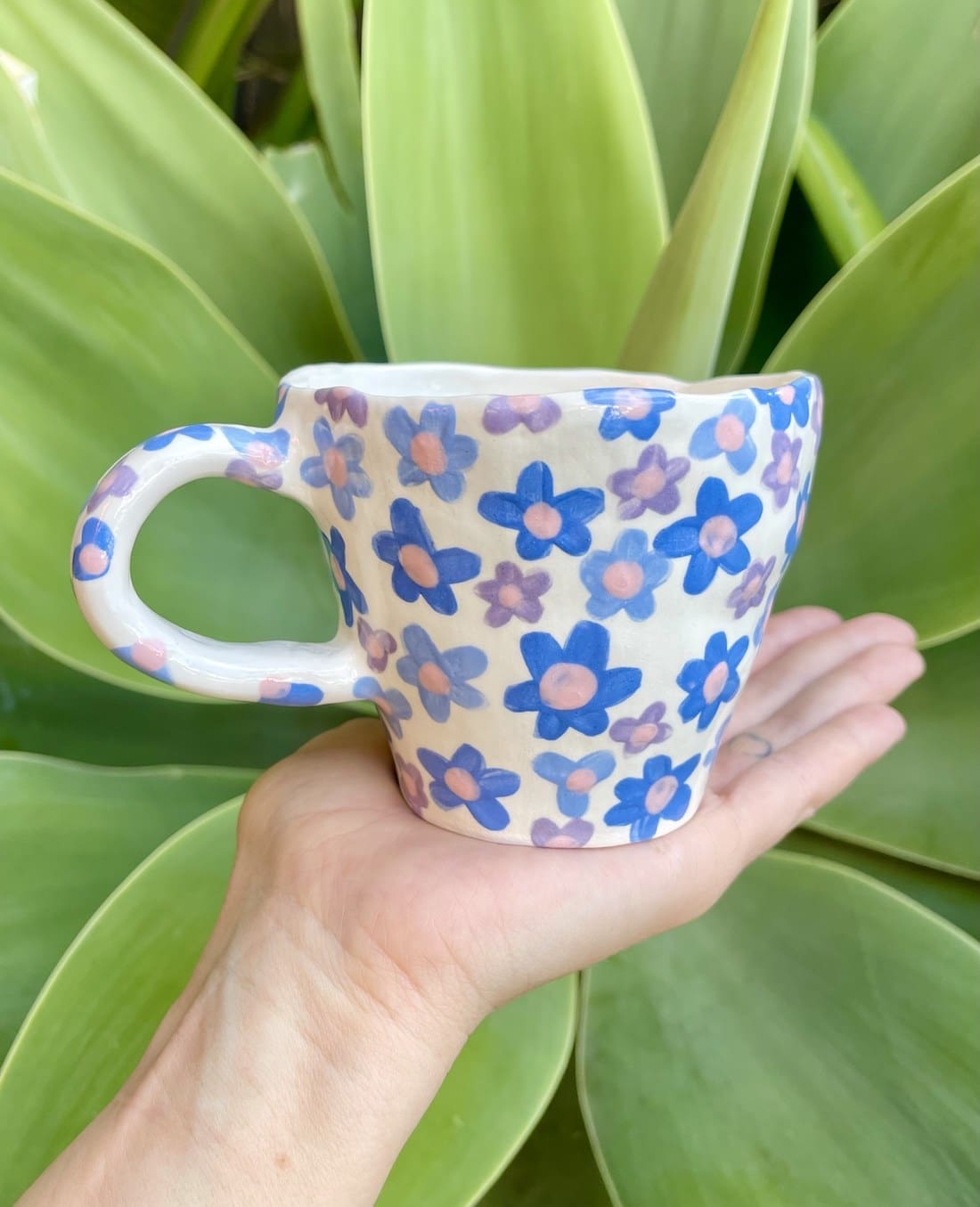 It's the small, intricate details that make this craft so fascinating and special.
"The underglazing is what takes the longest, but it's a process I really enjoy. For example, each bluebell mug takes a minimum of 1 hour to paint as it needs so many layers. It takes 3 coats of white, 3 coats of each of the bloom colours, followed by 2 layers of the centre colour.
"I had a designer from Norway send me fabric samples from her latest collection and ask me to make her a mug using her floral pattern. It was a real joy to create and made me realise this is why I put in the time and effort."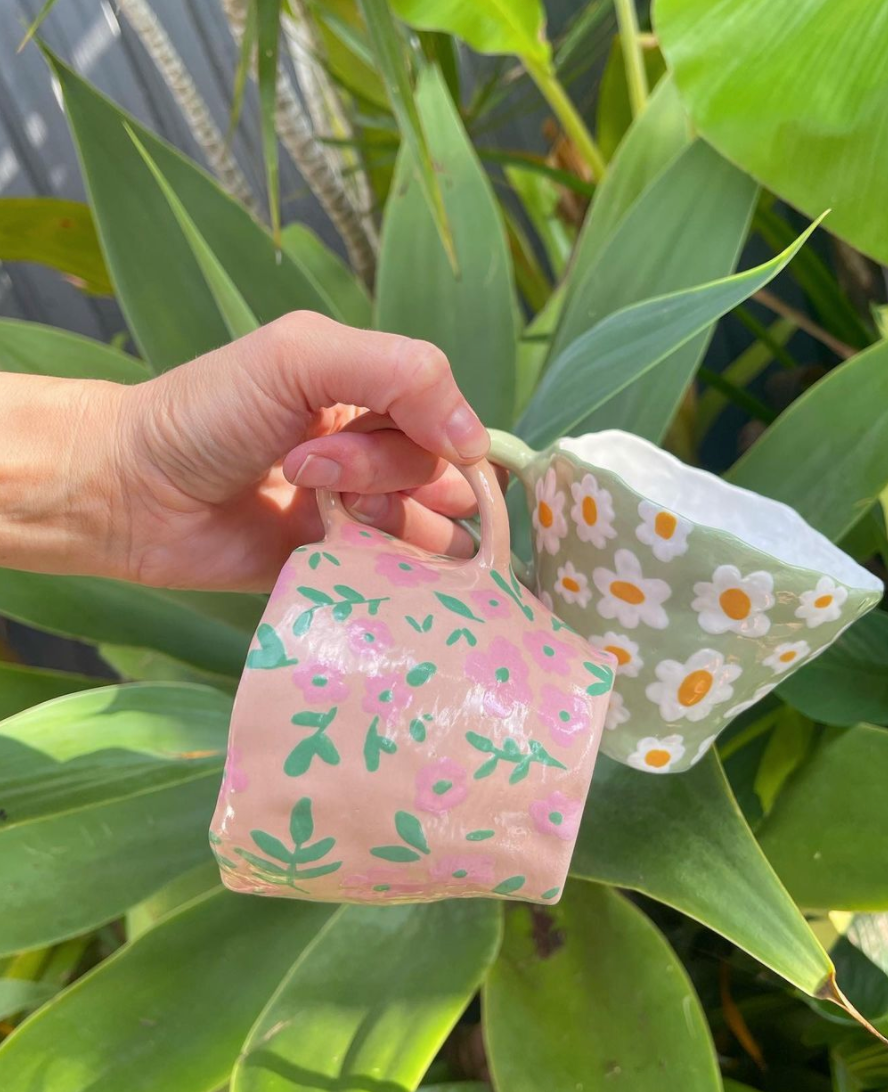 Ahyayah is a business that started as a hobby and has attracted many loyal fans.
"Ceramics are my side hustle and hobby. I generally get home from work and do an hour of clay before the kids get home from school and kindy. Once they're in bed, I'm generally working until midnight to get more done," Rach says.
"It's definitely a juggle, but one I thrive with. I'm constantly amazed at how fast Ahyayah has grown. Thankfully I'm getting a bit quicker and more efficient with my designs and time."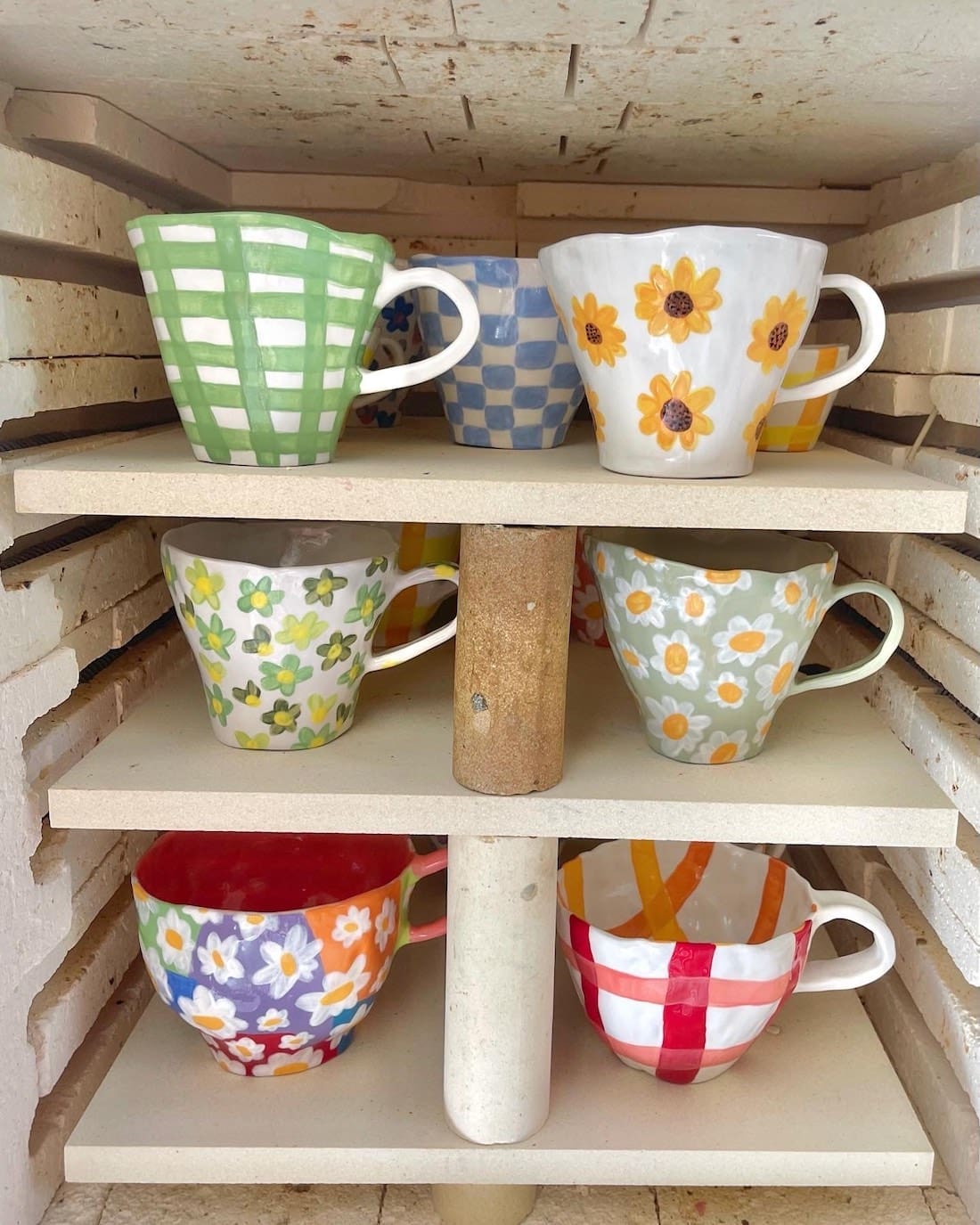 As the business continues to grow, Rachelle is currently working on a dedicated website to house her beautiful creations.
"I currently sell my mugs on Etsy, releasing restock slots every few months. I'm busy, but very happy with where I'm at right now. The last restock of custom mugs sold out in 8 minutes! I was utterly blown away and overjoyed," she says happily.
"In the future, I'd love to have time to branch into different pieces like plates, bowls and vases. I've made a few of these for myself and they bring me so much joy.
"I get so many requests for them but simply don't have enough hours in my day! My next goal is to purchase a bigger kiln so that when the time comes for me to expand, I'll be ready!"
We loved learning the intricate process behind Ahyayah ceramics and chatting with Rach. To keep in the loop about her next restock, follow Ahyayah on Instagram, Etsy, or watch her creating on TikTok.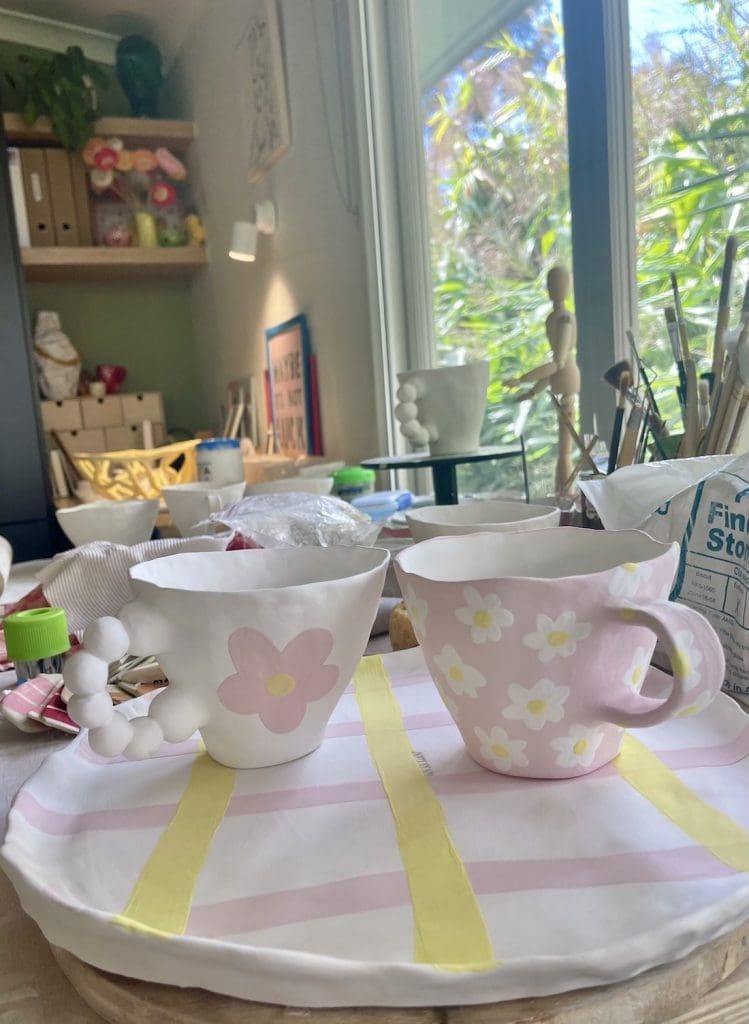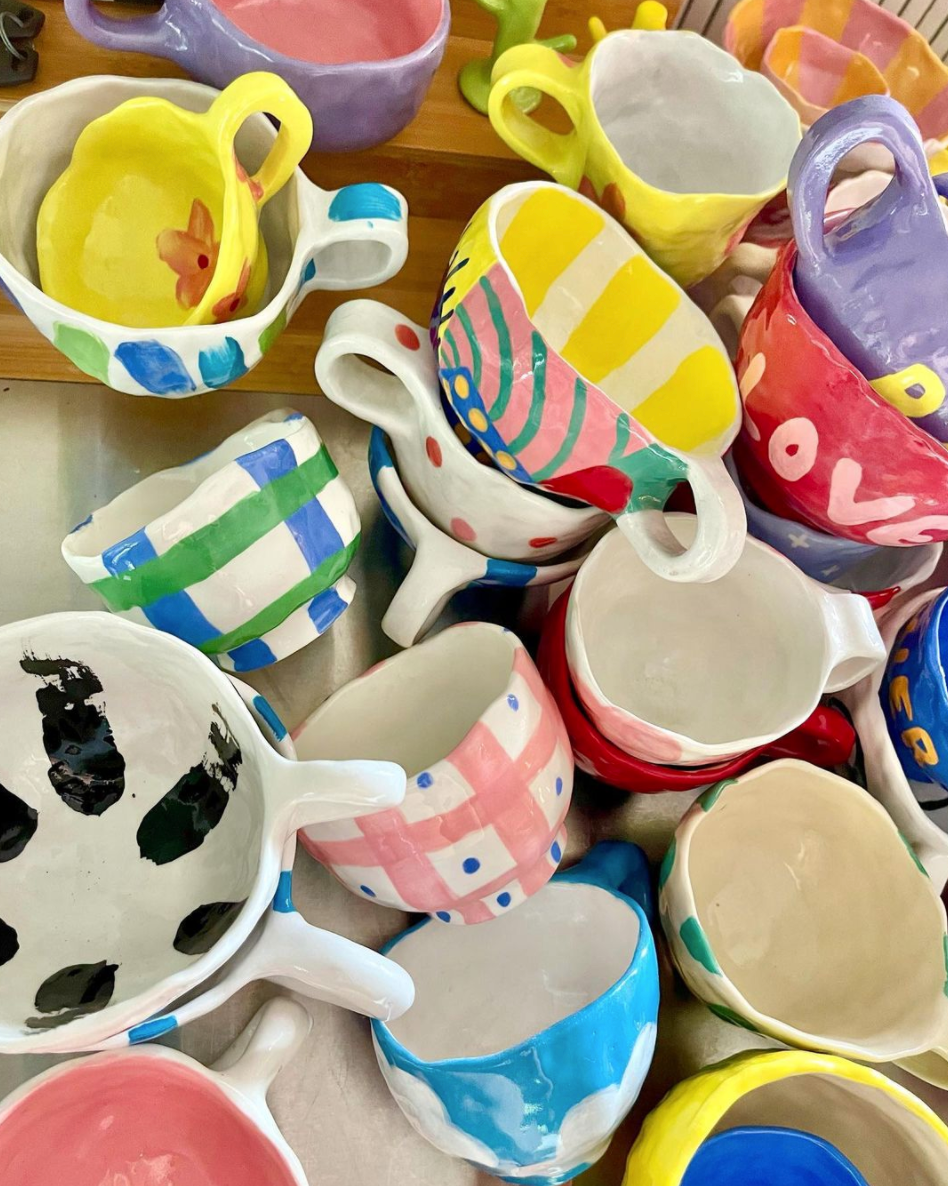 Disclaimer: This article contains some affiliate links. This means when you click on a link and purchase something from that site, we may make a small commission at no extra cost to you. We promise we only work with brands we know, love and trust.