If you want to reap the greatest reward from your investment property, it pays to give the place a bit of love as Maria from Studio Black Interiors shows us!
She was recently hired to modernise a one-bedroom, fully furnished, serviced apartment in the heart of Canberra city.
"The aim was to modernise the space by re-painting, renovating the bathroom, selecting new fixtures and furniture and making small changes to the space to make it more welcoming and attractive to renters," explains Maria.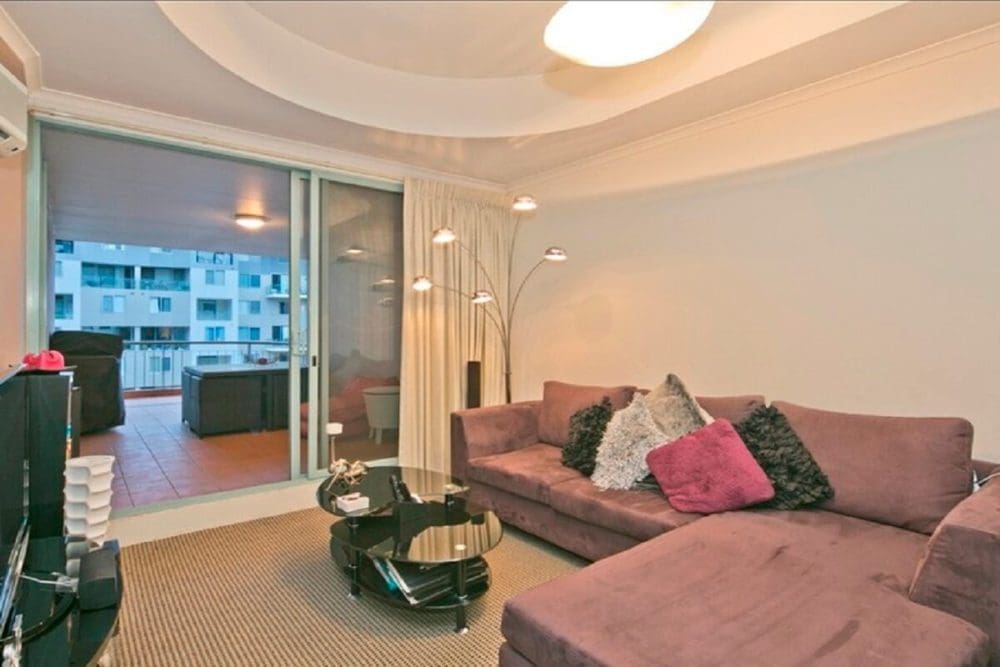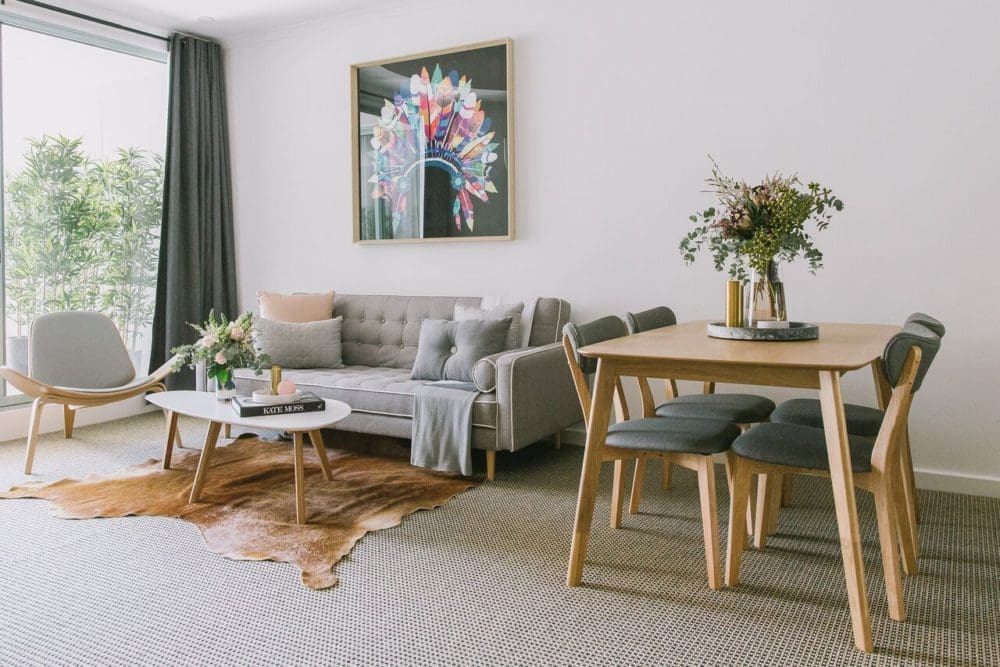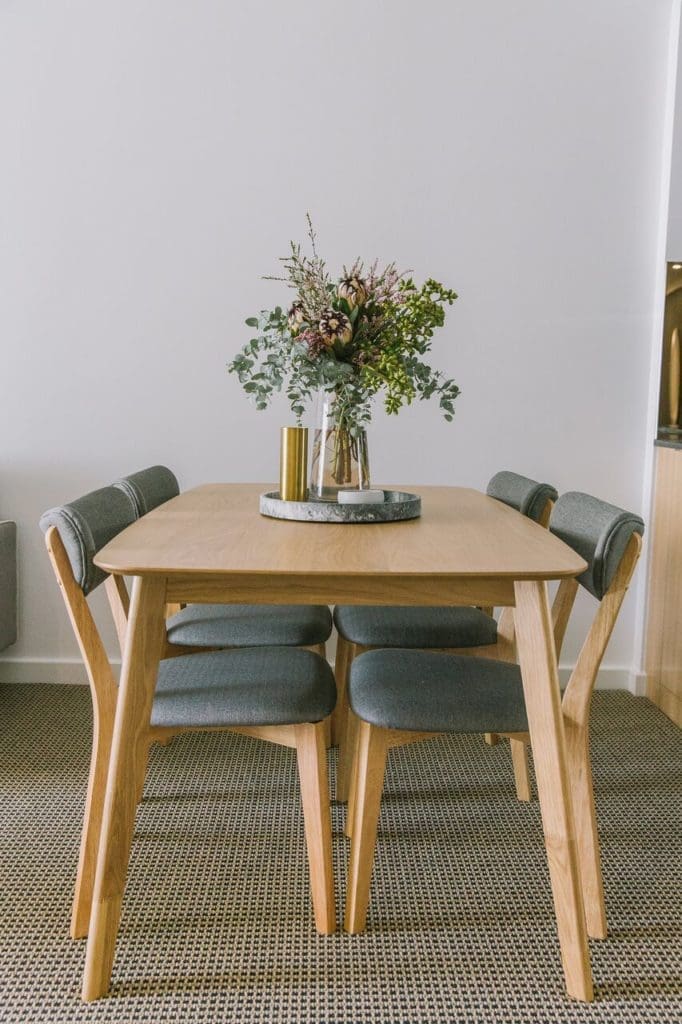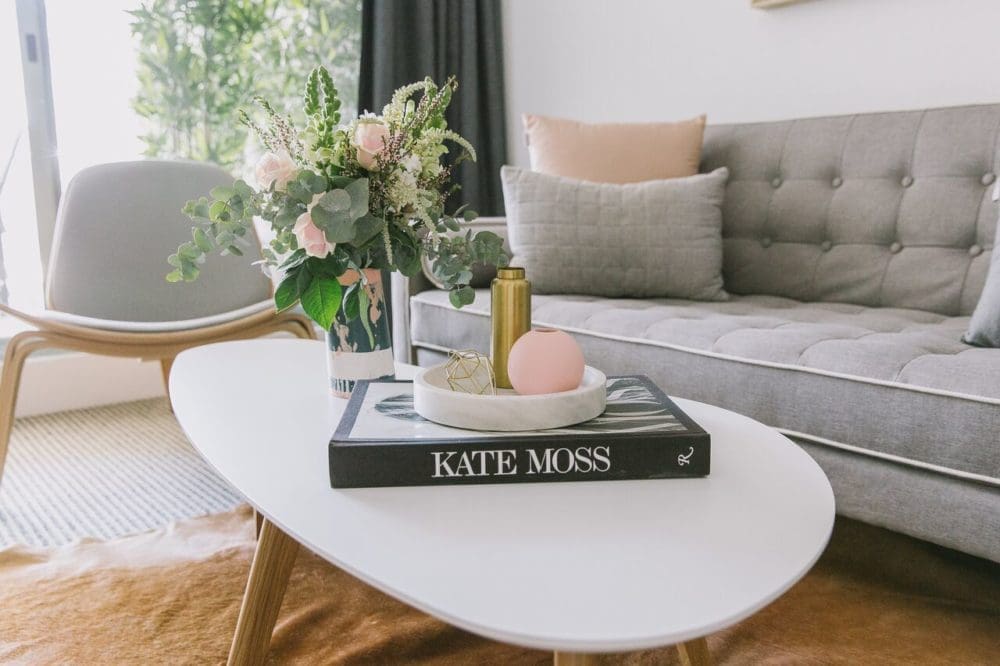 "My role was to select the finishes, fixtures and furniture for the apartment.
"The clients then worked with their chosen builder (John Scanlon) to renovate the space.
"Once the renovations were completed, I assisted to pull it all together and add the finishing touches to have it look just liked the clients imagined," says Maria.
What was the biggest challenge of this project and how did you work around it?
"Being an investment property, it was important to stick to a set budget, so it was important to know where to spend and where to save — it's about shopping smart.
"Good quality fixtures were important, so this was a priority. For example, updating all tapware and replacing oyster lights with LED downlights and pendants.
"The biggest challenge was ensuring everything fitted within the space. Being an apartment meant we only had lift access and entry though the apartment's standard 920mm front door. This was overcome by sketching a floor plan to scale with the selected pieces to make sure everything fit."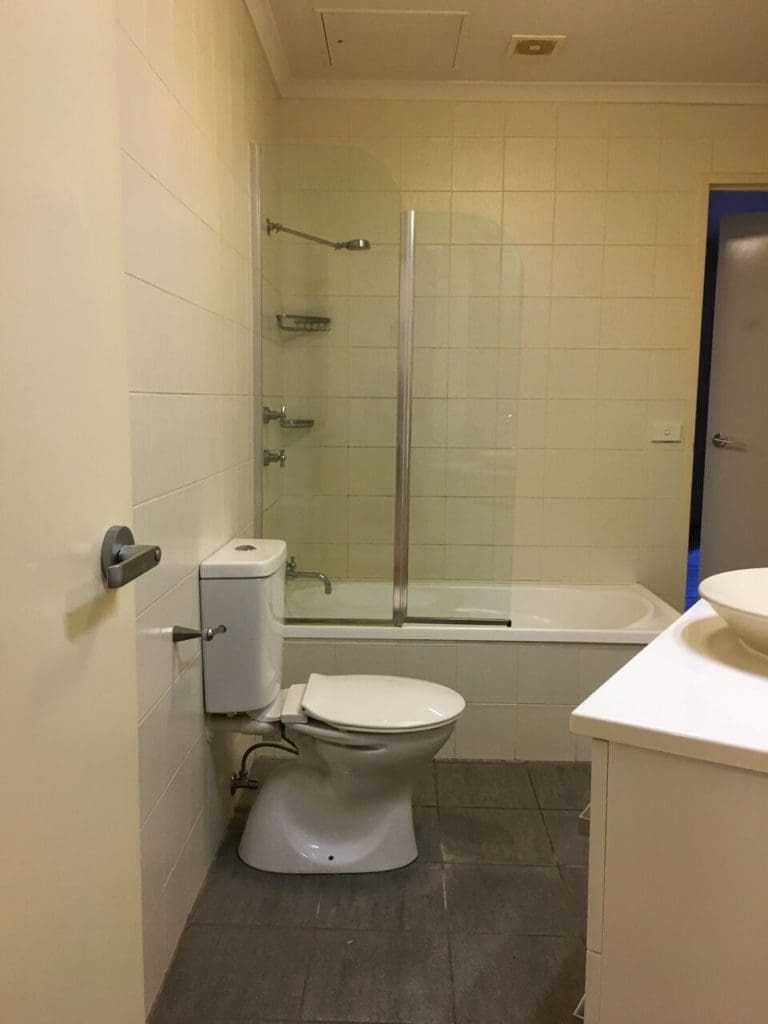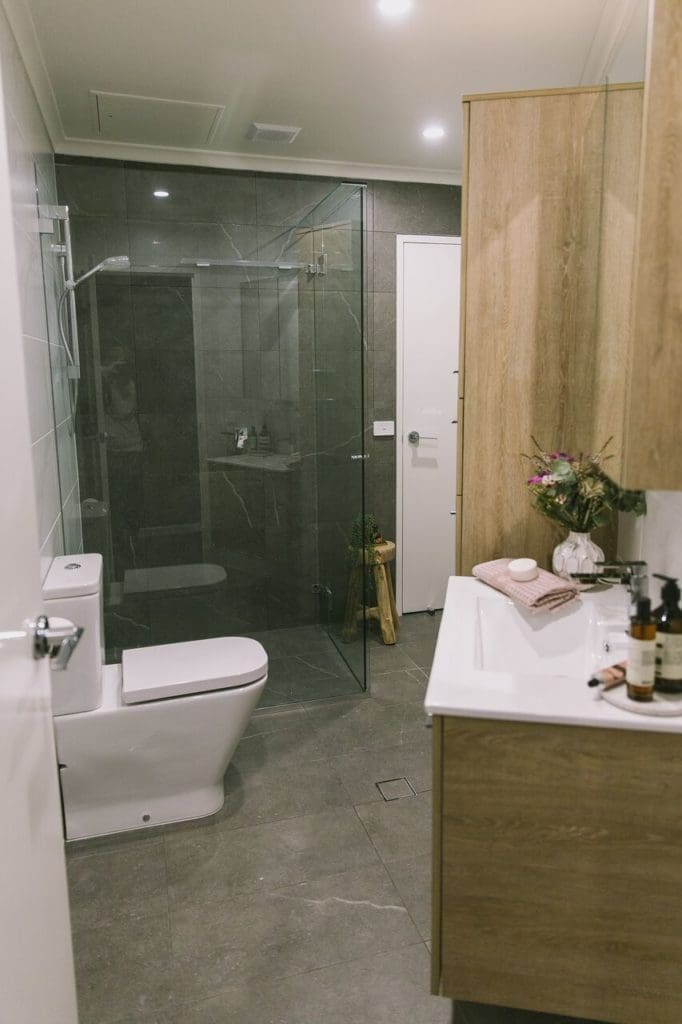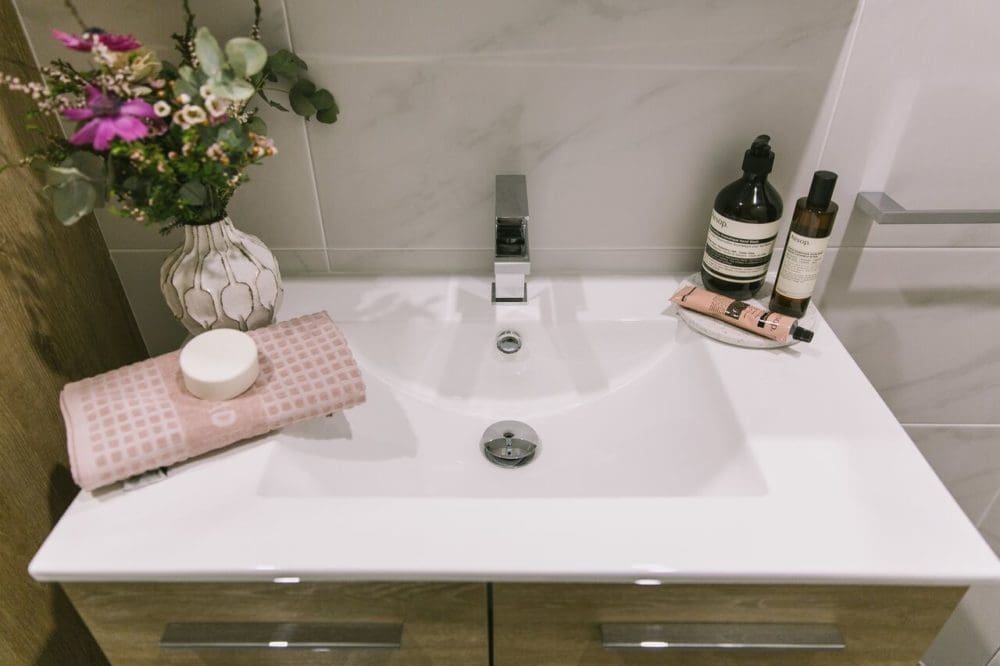 You said you had to shop smart, can you share the top stores where you sourced products?
"For the bathroom and floor tile selection I used Tile Republic and Beaumont Tiles. All fixtures where from Reece Bathrooms. Bathroom accessories where from Country Road, Adairs and Inside Story. For bedding and bedding accessories I used Country Road, Adairs, Klovah and Kate and Kate.
"For homewares/accessories in general I love sourcing products from small Canberra boutique homeware stores such as Inside Story and Hive. The carpet was from Cavalier Bremsworth — 100% New Zealand wool and it was patterned — so fantastic for rental properties. The blockout curtains where from Freedom. The living room furniture was a mix of Matt Blatt and Focus on Furniture."
What's your favourite aspect of the renovation?
"I love comparing the before and after photos! It's amazing what a change paint and furniture can make to a space," says Maria.
"The bathroom transformation is my favourite — it's gone from tired and dated to modern and functional with plenty of storage. I also love the change to the kitchen — simply changing the purple tiled back splash to smoked black glass has completely changed the feel of the kitchen. The living/dining room also looks so different just by changing the style of furniture and accessories."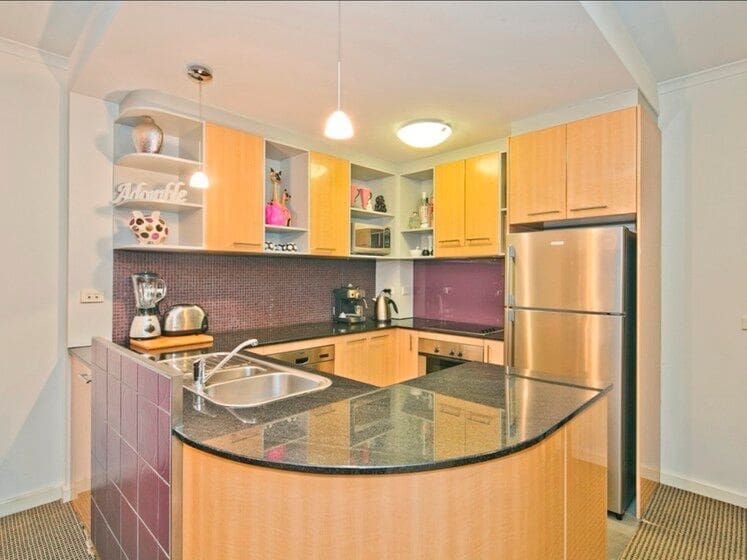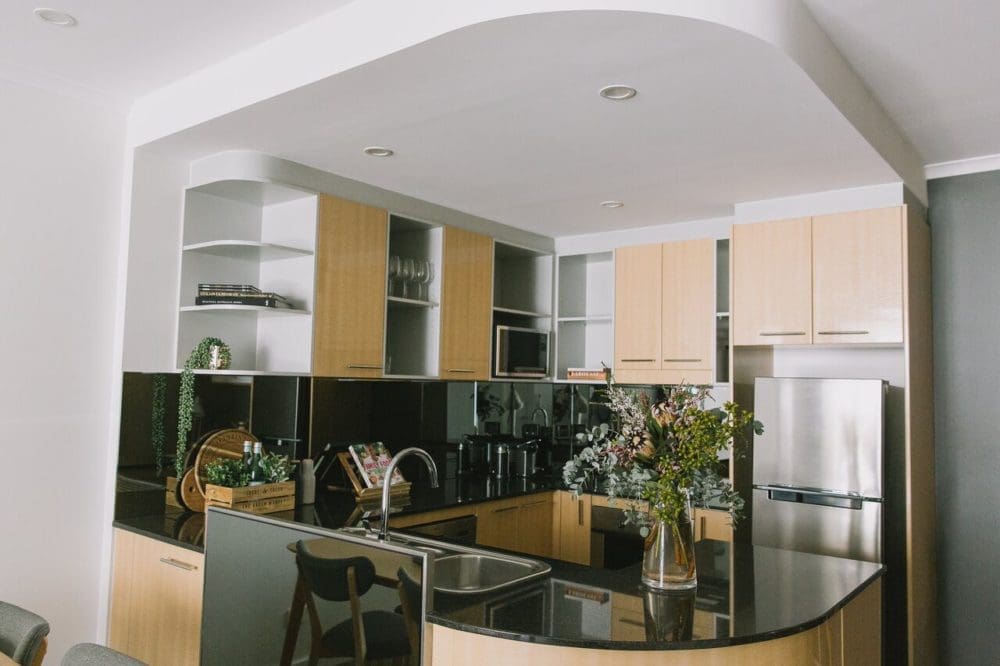 Top tips for people looking to update their interiors?
"Re-paint! Painting is probably one of the quickest and relatively cheapest ways to update a tired interior. Paint is a great way to refresh a space, create a mood, and tie together your furniture and accessories to create a cohesive look. It's also a very cost-effective way to give your rooms a new look!
"Change your window treatments An easy way to make a dramatic change to a room is a change of window treatments. Curtains or blinds don't have to be expensive. Shop smart. There are many off the shelf options or new DIY companies that are making window treatments more accessible for everyone.
"Update your fixtures Updating fixtures like tapware, doorware or handles, is an easy, affordable way to refresh the look of your home, it's also an opportunity to add a bit of character. For the hallway cupboards of this apartment we added black leather stitched pull tabs from Made Measure.
"Play with textures Layer with textures to add interest and make a space feel warm and inviting. Cool neutrals with a pop of colour like artwork or accessories add visual interest and depth. For this apartment, I've kept a neutral colour palette of white and grey with pops of pale pink leather, timber and brass. And don't forget to style your coffee table, dining table and bathroom — fresh flowers, a candle or beautiful tray can really make a difference to how a space feels."
Thank you Maria for sharing this before and after project with us and sharing your clever ways of modernising an investment property without over-investing!
You might also like to check out this article on styling your investment property for less.
Acknowledgements Design and styling: Studio Black Interiors / Builder: John Scanlon Client: JSM Property Management / Photography: Thorson Photography