Wow, wow, wow! There's no slowing down on Reno Rumble as both teams deliver the most amazing renovations — it's unbelievable what these two teams managed to do in just a week!
Mid-week we showed you the bedrooms of the Blue team's 'Relaxed Industrial' house and the 'Red team's 'Hamptons' house and now it's time for the Reno Rumble week 3 full house reveals!!
Blue team
Michelle and Steve
What a transformation! The judges said when the homeowner sees this, she'll need to go back outside and check the number on the letterbox because it certainly doesn't look anything like her old house!
There was lots of praise for Michelle and Steve's entry and living room with the judges saying it looks like a professional designer made the furniture choices. A few things were a little unresolved though like the timber near the fireplace, and Romy thought the vignette in the entry was a bit busy, saying three elements would have been better. Sadly it wasn't enough to keep these guys safe and they left the competition last night.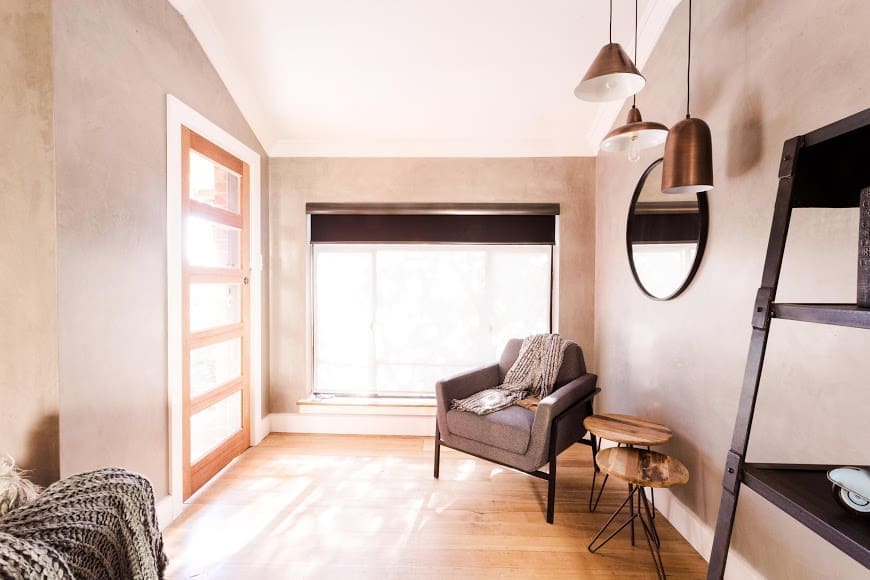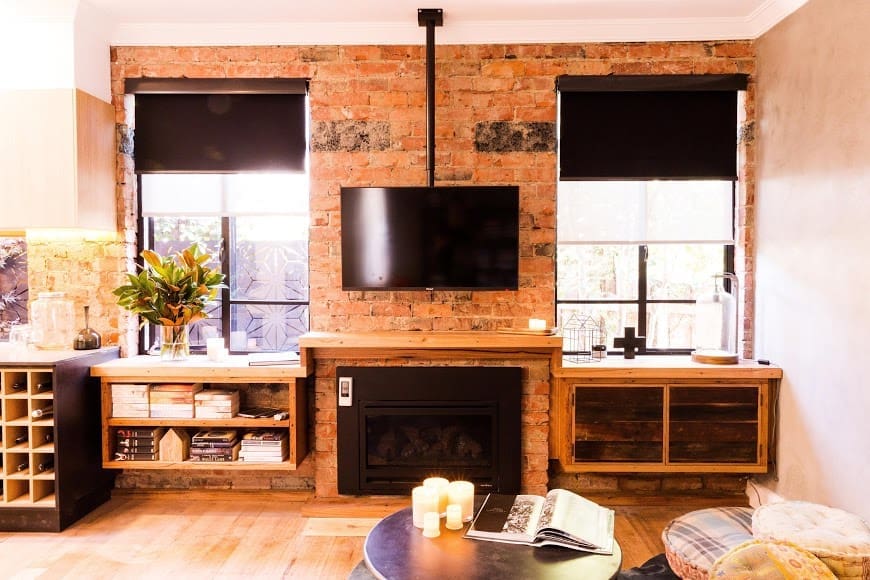 Ben and Jemma
The judges loved the white subway tiles with contrasting dark grout in Ben and Jemma's bathroom. They thought the style was right on brief but brass tapware would have fit the style better. "Very few misses" they said, scoring these guys an impressive 18 1/2 out of 20.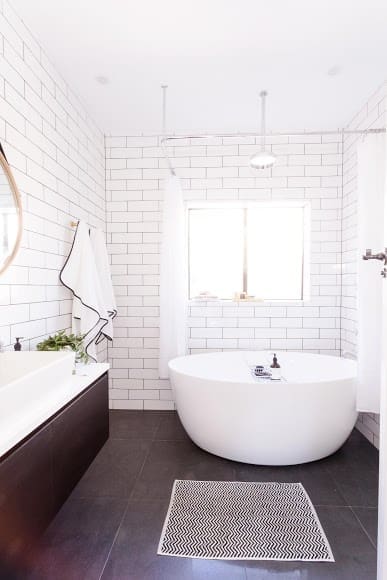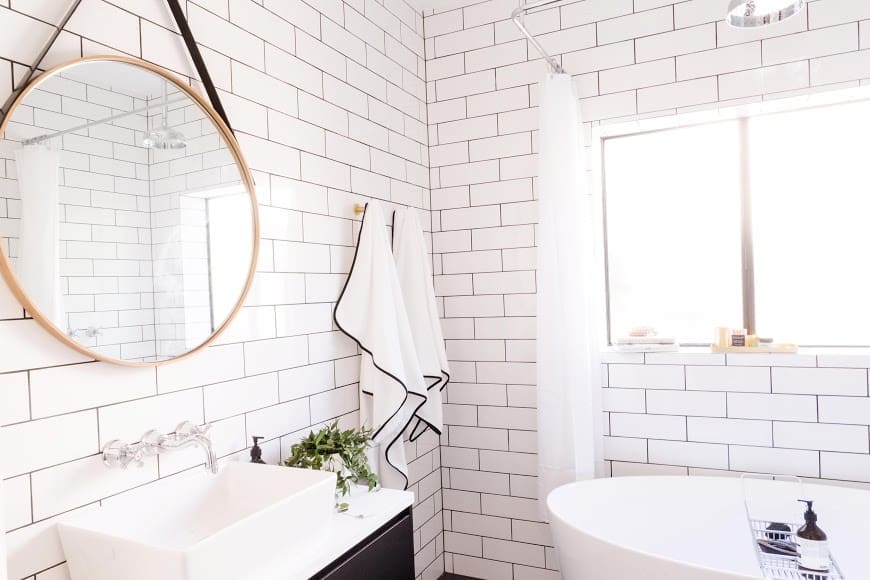 Carly and Leighton
Wow, a perfect score of 20 out of 20 and it's easy to see why! They transformed the outdated 1940s kitchen into this jaw-dropper which is such a warm take on the traditional 'Industrial' style. Black and timber cabinetry, integrated appliances, Caesarstone bench tops and transparent glass splashback looking out into the garden all got big ticks!
The judges said it's a "great functional space" that's "stylish and right on brief", "no misses". You can't get any better than that!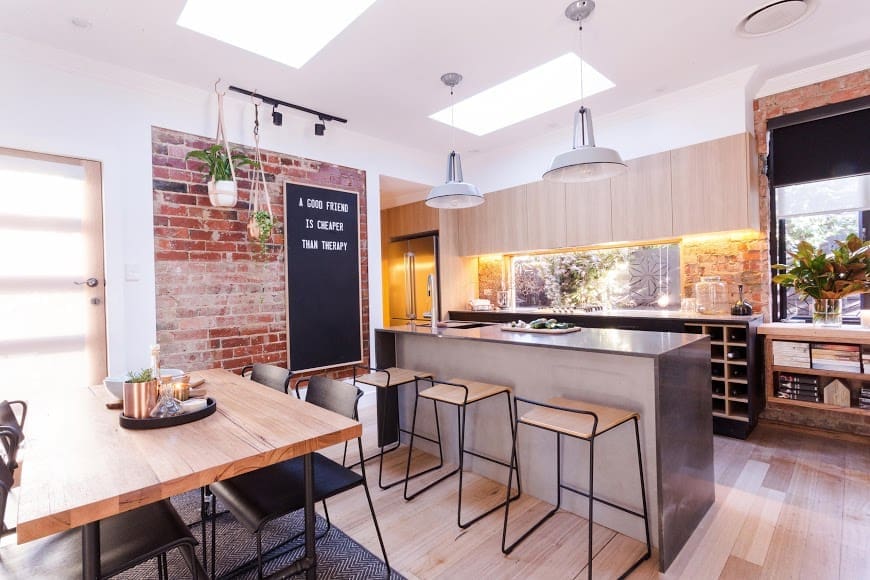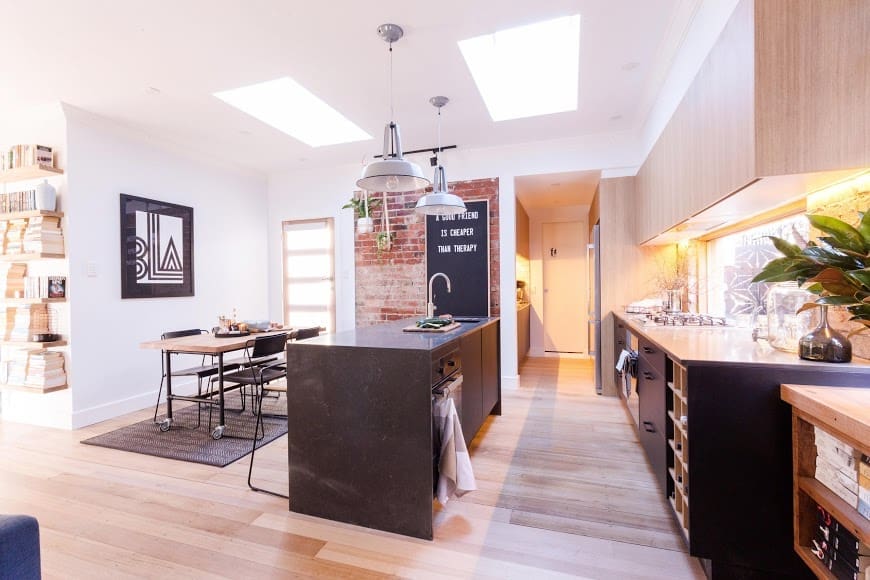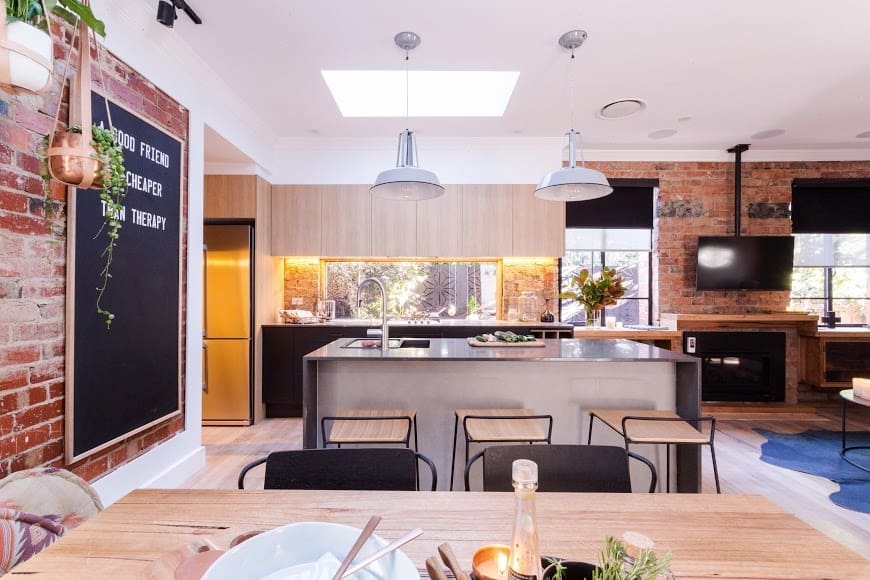 Red team
Jess and Ayden
Jess stressed out about making this small space work but she definitely pulled it off! The living room is right on brief and they scored a near perfect 19 1/2 out of 20!
The homeowner couldn't believe she was in her house — loving every detail.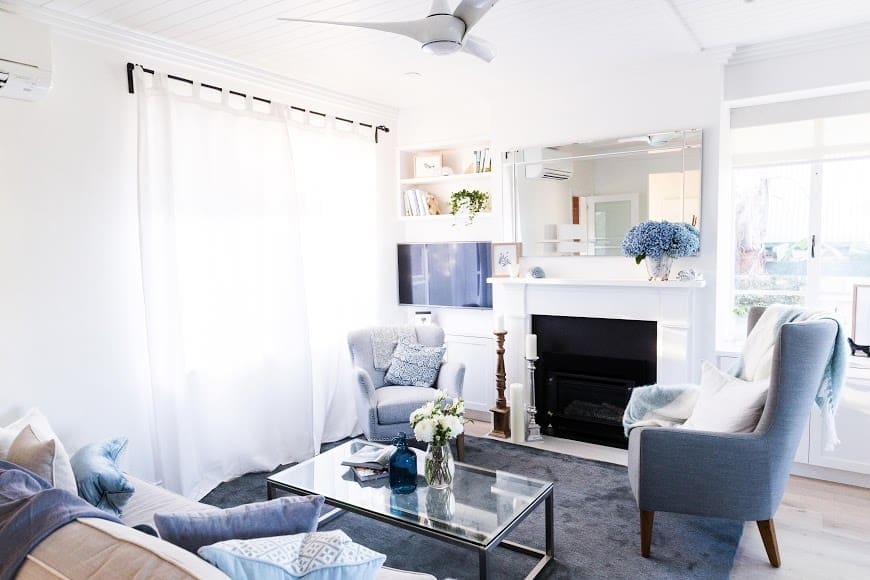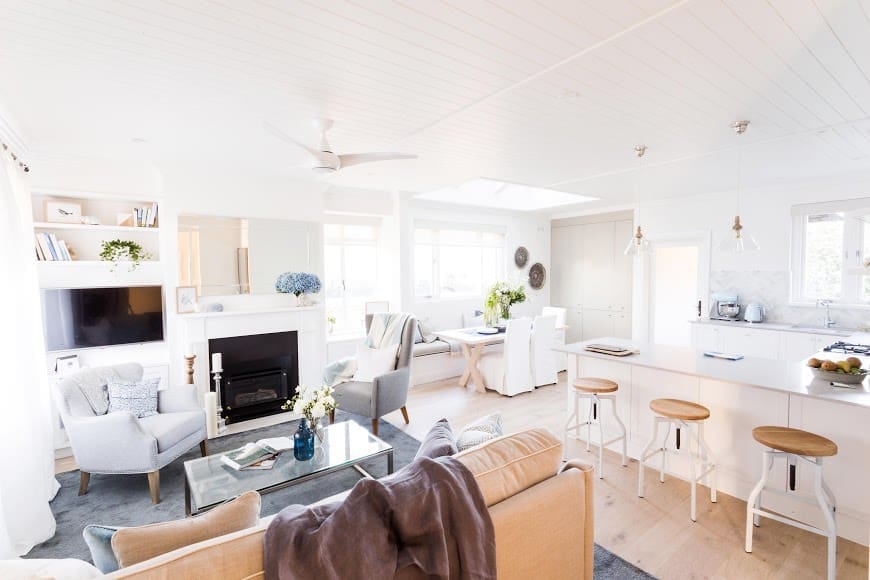 Kyal and Kara
The Super Ks have done it again! They transformed the dark and pokey kitchen into a sophisticated and airy space that was perfectly executed, scoring them 20 out of 20!
The judges loved the open shelving, vintage inspired pendants and herringbone marble splashback. The dining area was a real winner for us, especially with all the natural light flooding in.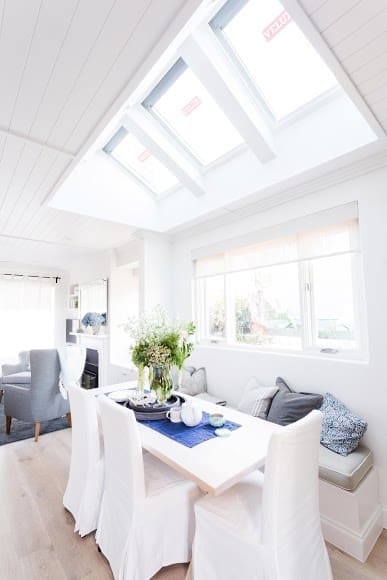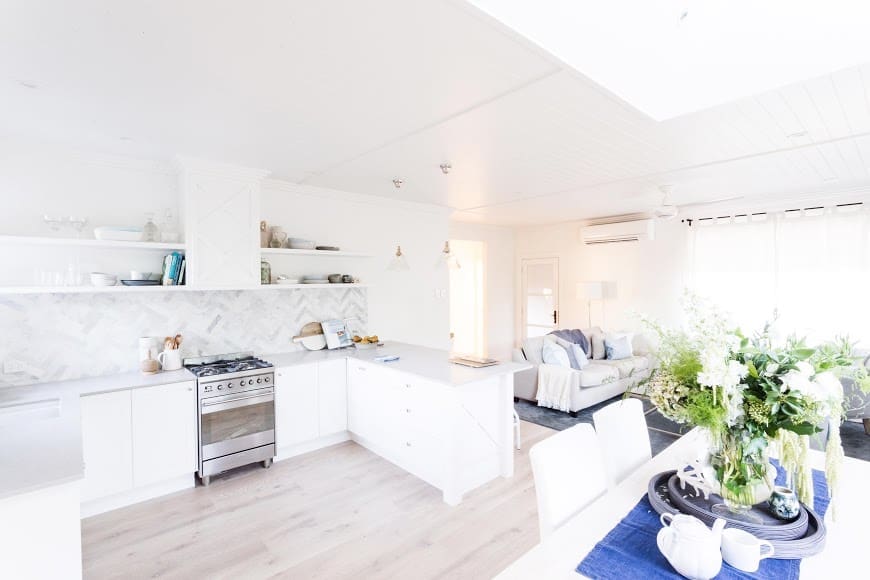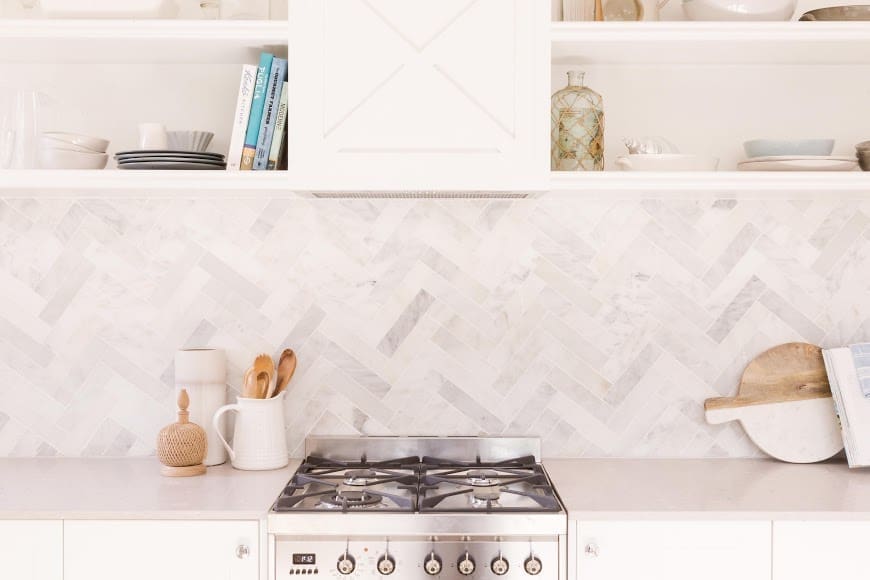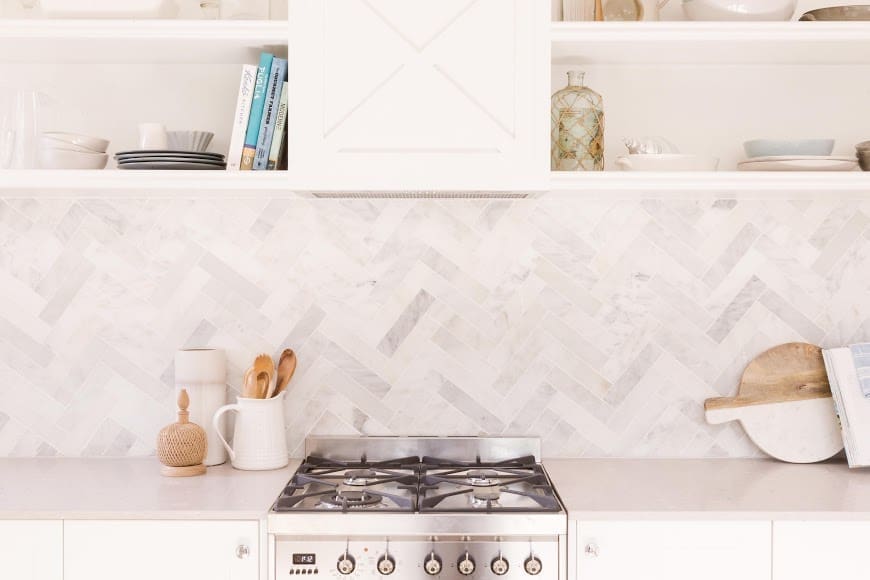 Josh and Jenna
If you thought Jess was stressed this week, it was nothing like what Josh and Jenna were feeling — Jenna was convinced they would be going home. But of course, the Red team wowed the judges and couldn't be beaten!
The judges said this bathroom is "very elegant" and "glorious" and were particularly impressed with how they reworked the space, managing to fit in a double basin. The biggest show stopper was that herringbone marble floor <3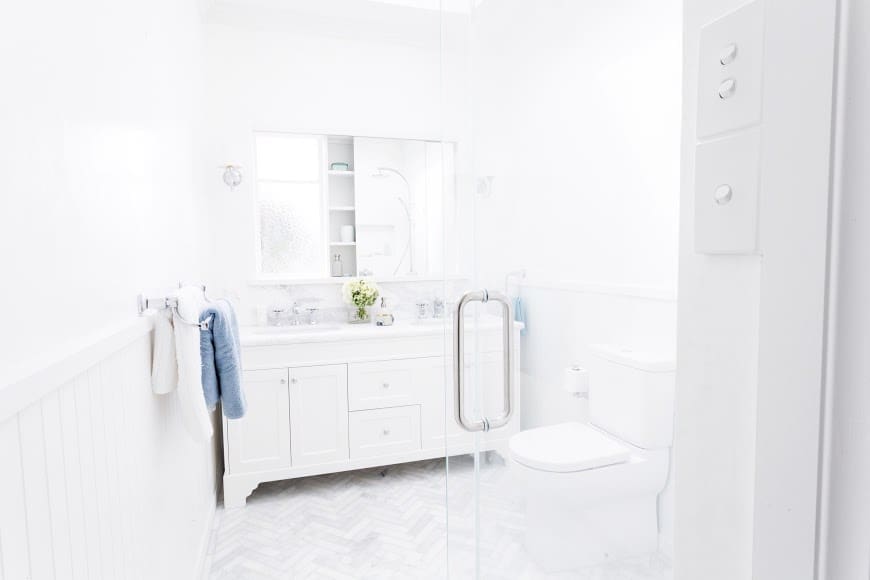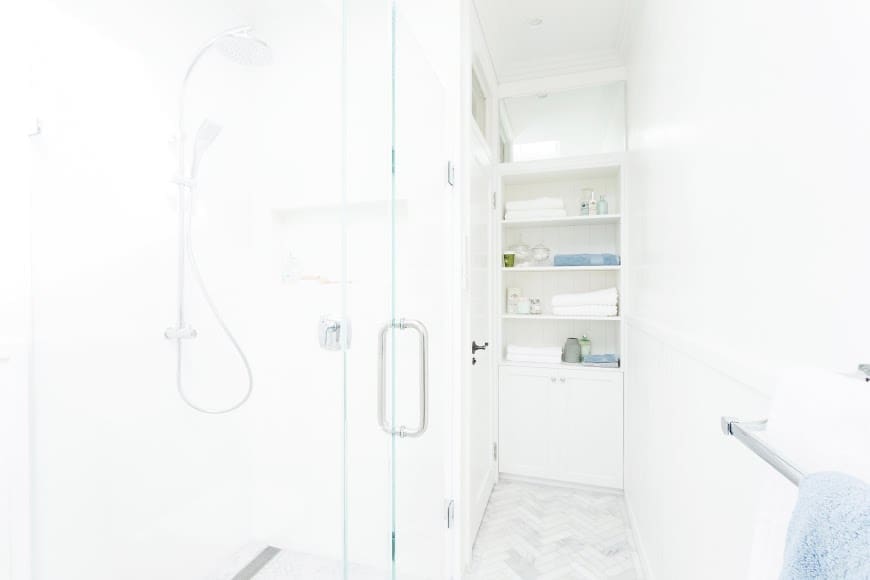 What did you think of the rooms this week? Tell us in the comments below!