You might have noticed that I'm slightly obsessed with Christmas table styling and I recently had the fun experience of filming 3 Christmas table settings to inspire you at Foxtel's studio in Sydney.
For the Christmas table settings, I focused on showing a range of styles and different ways of setting a table so no matter how you choose to decorate your table, I hope you'll pick up a few ideas to create a special Christmas table your family and guests will remember…
Related article: Scandinavian inspired Christmas table styling — that's affordable!
Related article: How to create a floral and festive outdoor entertaining area
Natural Christmas table setting
My go-to choice for Christmas styling is to incorporate elements from nature. For this first look, I foraged for items in my neighbourhood and used these Eucalyptus branches and pine cones as the focus of the centrepiece.
This is a very affordable (aka free 😉 ) way of making your Christmas table look beautiful (just be sure to spray the items so you don't welcome any creepy crawlies). Throw into the mix some tealight candles and small figurines for a little extra decoration.
Instead of using placemats, for this look I used 3 table runners across the width of the table. Adding layers like this to your Christmas table is an affordable way to create a luxe look. I love the soft colour palette of white, taupe and sage green.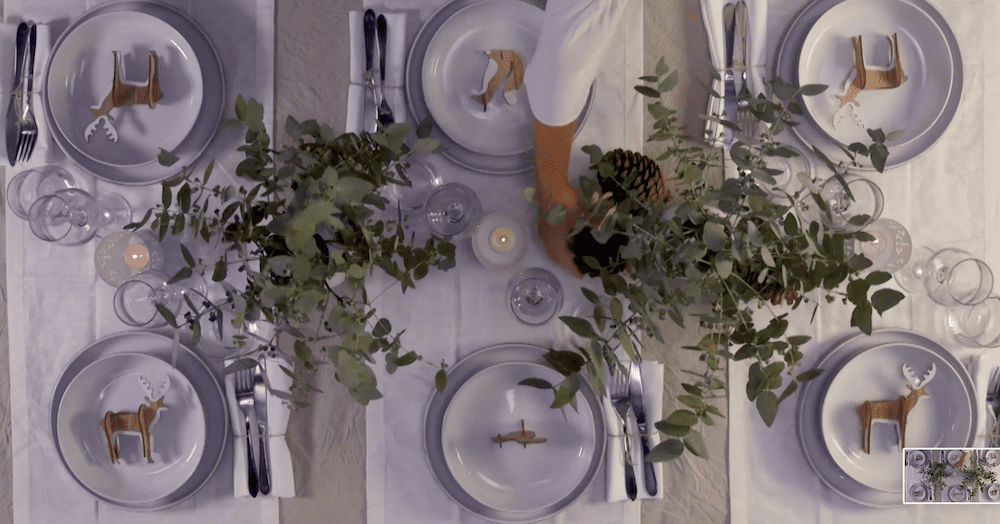 Modern Christmas table setting
There are loads of interpretations of a modern Christmas table setting and here is mine — it incorporates feminine and Scandinavian style pieces for an elegant look.
Picking up on one of this year's hottest colours — blush pink — I've paired it with matte black, white and brass. You could switch this accent colour for whatever colour you prefer though such as green, peach or even navy tones.
The side plates, glassware and flowers on the table pick up on the blush pink accent colour. Pink is the ultimate colour of femininity and is associated with love and romance. To discover more about the meaning behind other colours, read this article on colour and emotion.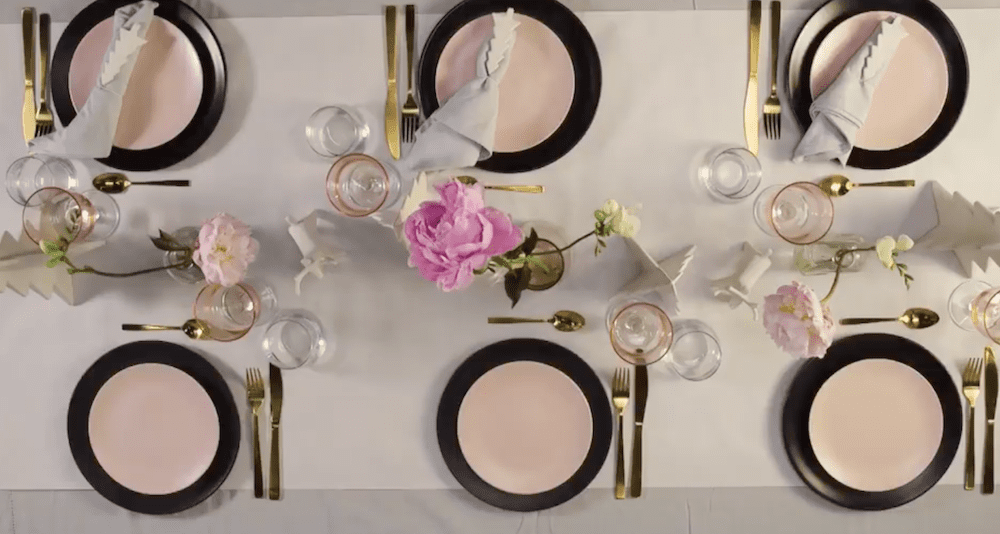 Traditional Christmas table setting
Because many of us can't break from tradition, here is the final look I created which uses a faux pine garland and a colour palette of red and gold.
String LED lights add extra sparkle to the centre piece and offer ambient lighting.
I began creating the traditional Christmas table setting by using gold placemats, large white plates, a folded red napkin and a smaller side plate with red snowflake pattern on top. The large pine garland with red berries makes for an easy centrepiece and I added a more festive feel by wrapping fairy lights around it.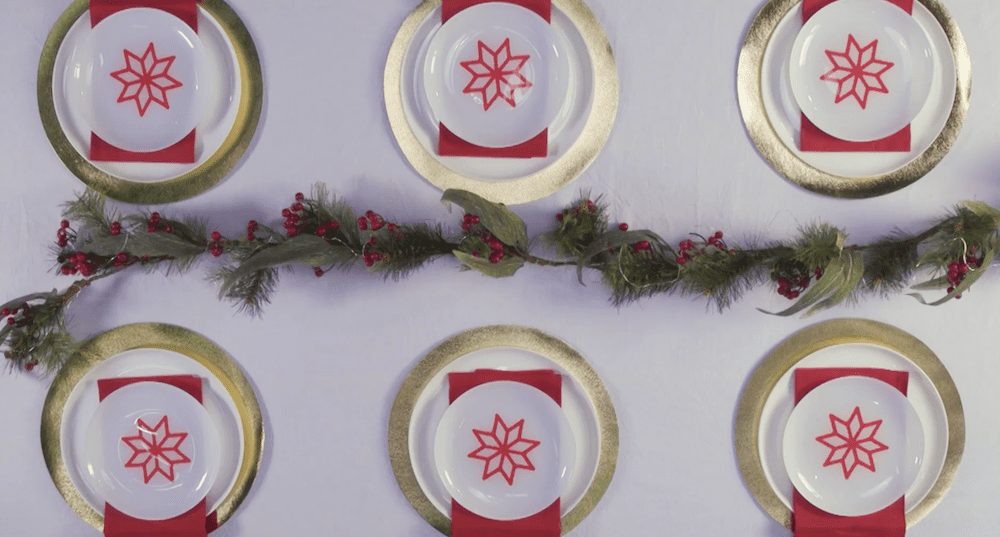 You can find all the information about what products I used and the steps to achieve these looks over on Lifestyle here.
Have you decided how you'll decorate your Christmas table? I'd love to hear about it in the comments below!