Pardon the pun but different shaped candles are seriously HOT right now. From spheres to bubble shapes, silhouettes to bendy pillars, there are so many fun and gorgeous shapes available!
Without a doubt shaped candles are a must-have home decor item. So let us take you through some of our favourite shapes and where to shop the best.
Related article: Candle crush: 7 of the best summer scent candles
Related article: Trend alert: Dried floral arrangements and where to shop the best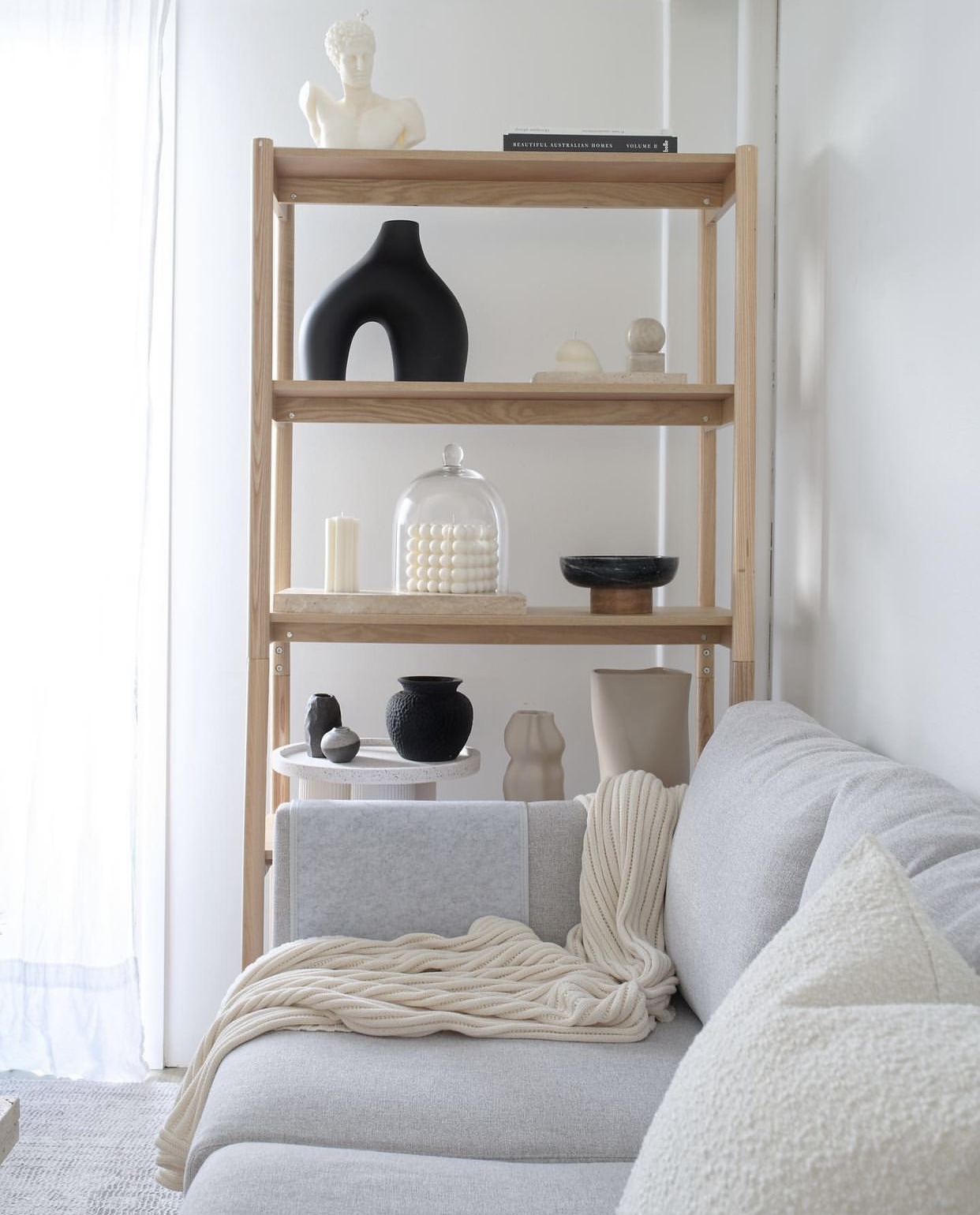 Fluted pillar candles
Available in a range of colours and sizes, fluted pillar candles are understated and elegant. You can find fluted pillar candles in plenty of homeware stores but we love the look — and price — of these larger 5cm diameter column candles from Temple & Webster.
But slimmer versions are also divine… especially when you cluster a few together. You may have spotted a couple in our recent festive tablescape. Their classic style makes them a beautiful option for any time of the year.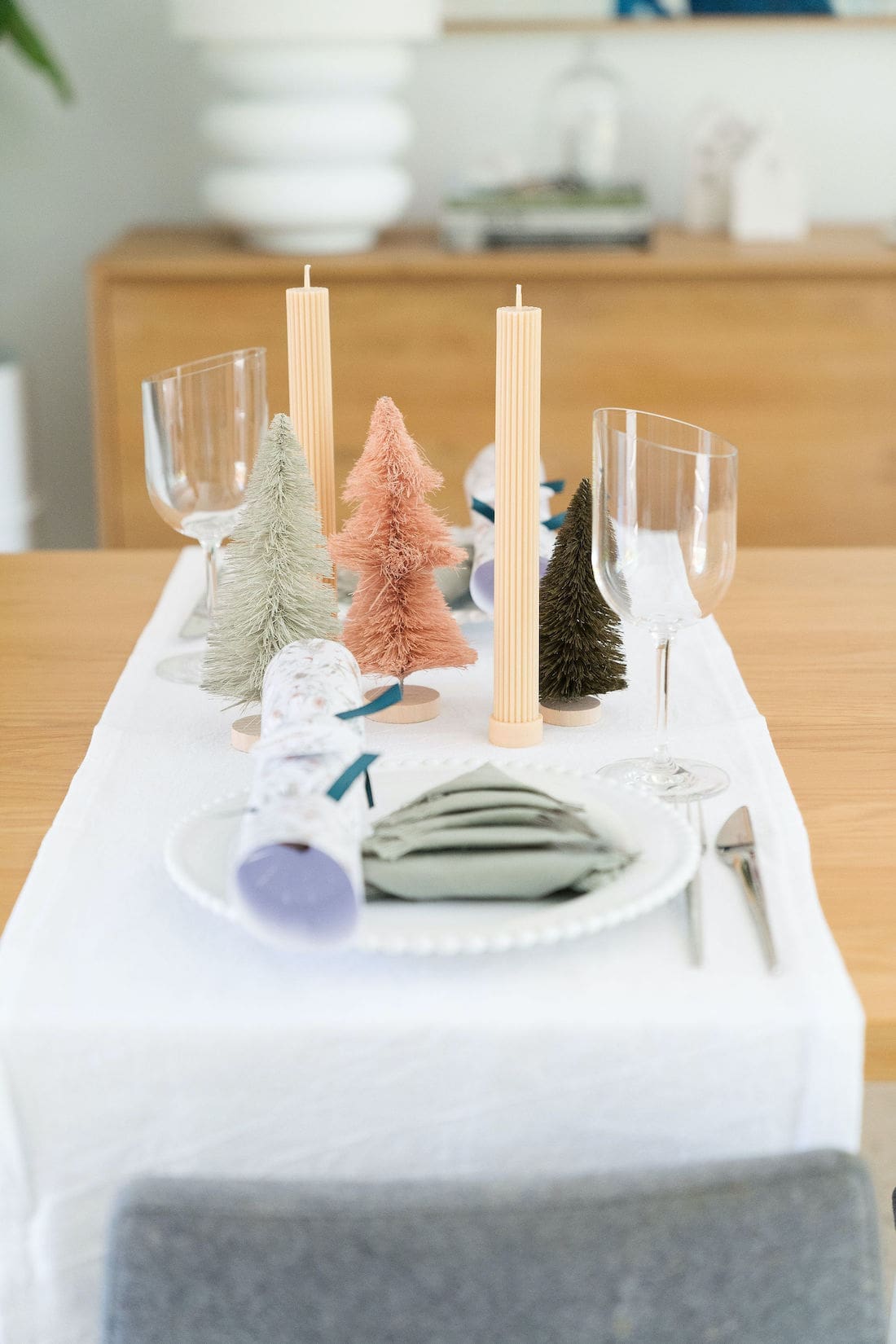 Spherical candles
Known also as round candles, globe candles, ball candles, moon candles or spheres, this is another hot candle shape right now.
You can certainly buy your own sphere candle (some of the coolest we've seen are at Candle Kiosk), however it's also super simple to make your own.
Follow our DIY instructions to make a spherical candle and you'll be a candle expert in no time! All you need is an inexpensive mould and some basic candle supplies. They're a fabulous gift idea and you can get so creative making different colours (by adding dye chips) like the toffee coloured one we made below.
Bubble shape candles
Not going to lie, we're totally obsessed with these sweet bubble candles. It's such a playful shape!
This is another readily available candle shape… you just have to type 'bubble candle' into an Etsy search and you'll be inundated with sizes, colours and scents to choose from.
We personally love to keep it simple with creams, whites and other earthy tones like these ones getting 5/5 star reviews from EtherealDesignsAU.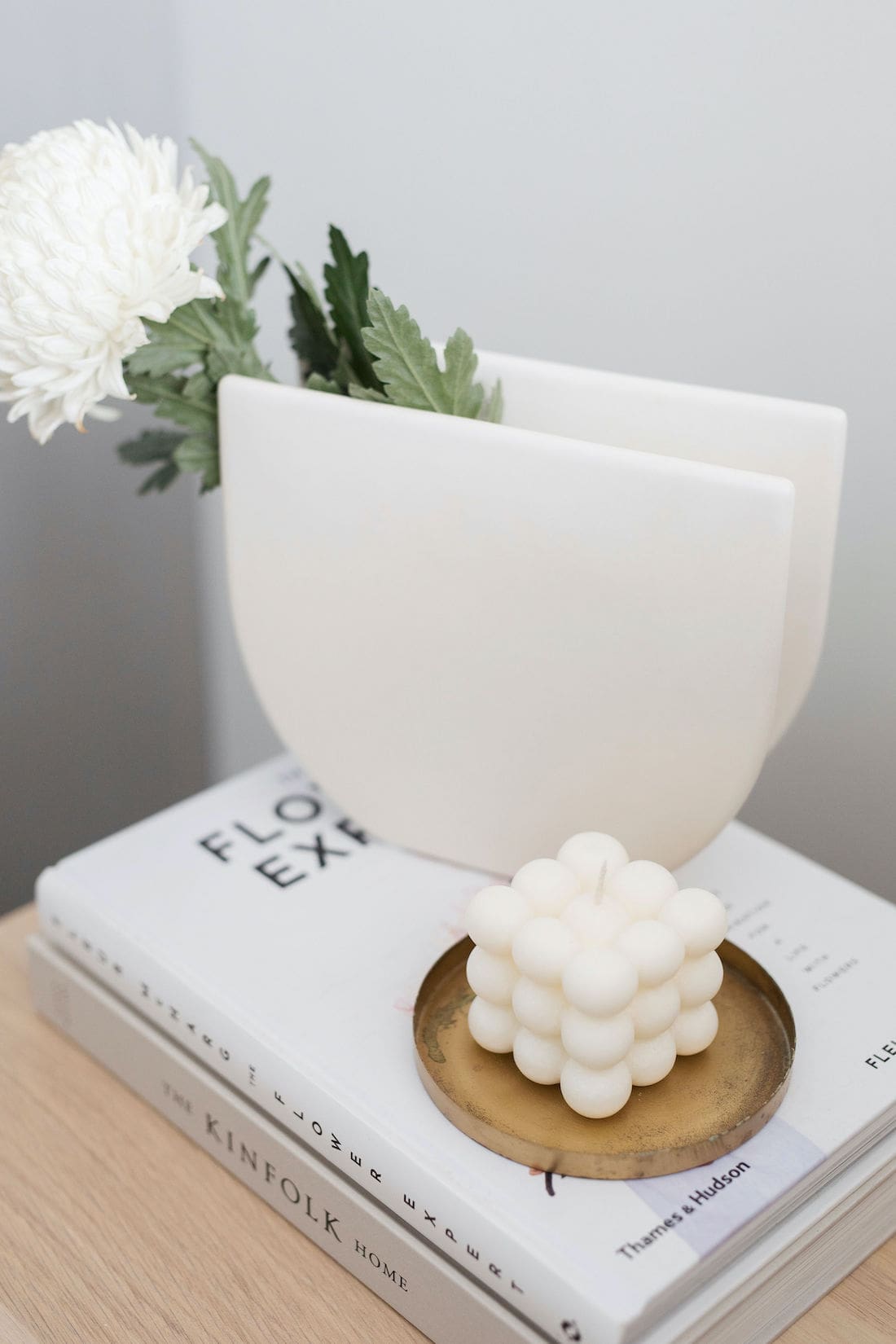 Palm leaf candles
For those who want something with a bit more of a boho vibe, palm leaf candles fit the style to a T. Almost too beautiful to burn, we love this style in pure white or rich terracotta.
Candles in an eggcup vessel
While this eggcup candle isn't so much a shaped candle as a candle in a shaped vessel, we still had to include it in this round up. Because… well, it's gorgeous!
And once you've finished burning the candle, you'll have a stunning ceramic vessel to use as a decorative piece. We'll take one in every colour, thanks!
Seashell candles
Coastal home lovers rejoice! For years, 'coastal candles' were pretty tacky. Let's be honest. But not anymore!
Nowadays, seashell candles are simple and oh so pretty. So pretty in fact, that you don't even need a coastal home!
Silhouette figure candles
Probably the most popular shaped candle this year was the silhouette figure. From elegant female shapes to pregnant belly candles, these candles celebrate the female form (and male form too!) in all their glory.
Bendy pillar candles
From zigzags to wavy curves, 'bendy' candles are having their moment in the spotlight. Styled singularly or in a cluster of different shapes, these make beautiful décor pieces just as they are.
Just a word of warning! Be sure to place them on something like a dish or a tray when you burn them to catch any puddles of melting wax!
Classic honeycomb candles
Ah, the classic beeswax. These were so hot back in the '90s! And considering everything '90s is cool again (apparently!) it should come as no surprise that the honeycomb beeswax candle would make a comeback too!
Do you have a favourite shaped candle you're loving at the moment? Or perhaps a store where you get your candles from that you think we should know about! Tell us in the comment section below or tag us on Instagram.
Disclaimer: this post contains some affiliate links. This means, if you purchase an item we may receive a commission at no extra cost to you.