With Spring less than a week away, we thought it was time for some Springspiration!
When we hear Spring, we think of flowers, sunshine, and entertaining with friends.
We've created a table setting that brings all those elements of Spring together in a garden-party-meets-wilderness tablescape — we've dubbed it #thebachelorexperience (any Bachie fans here??)
Creating a table setting like this isn't difficult, and we've broken down exactly how we've achieved the look to show you how easy it is!
Who knows, perhaps you'll be inspired to treat your best friend or partner to a special Spring date.
Related article: Your guide to putting on a winner high tea
Related article: How to create your own floral arrangement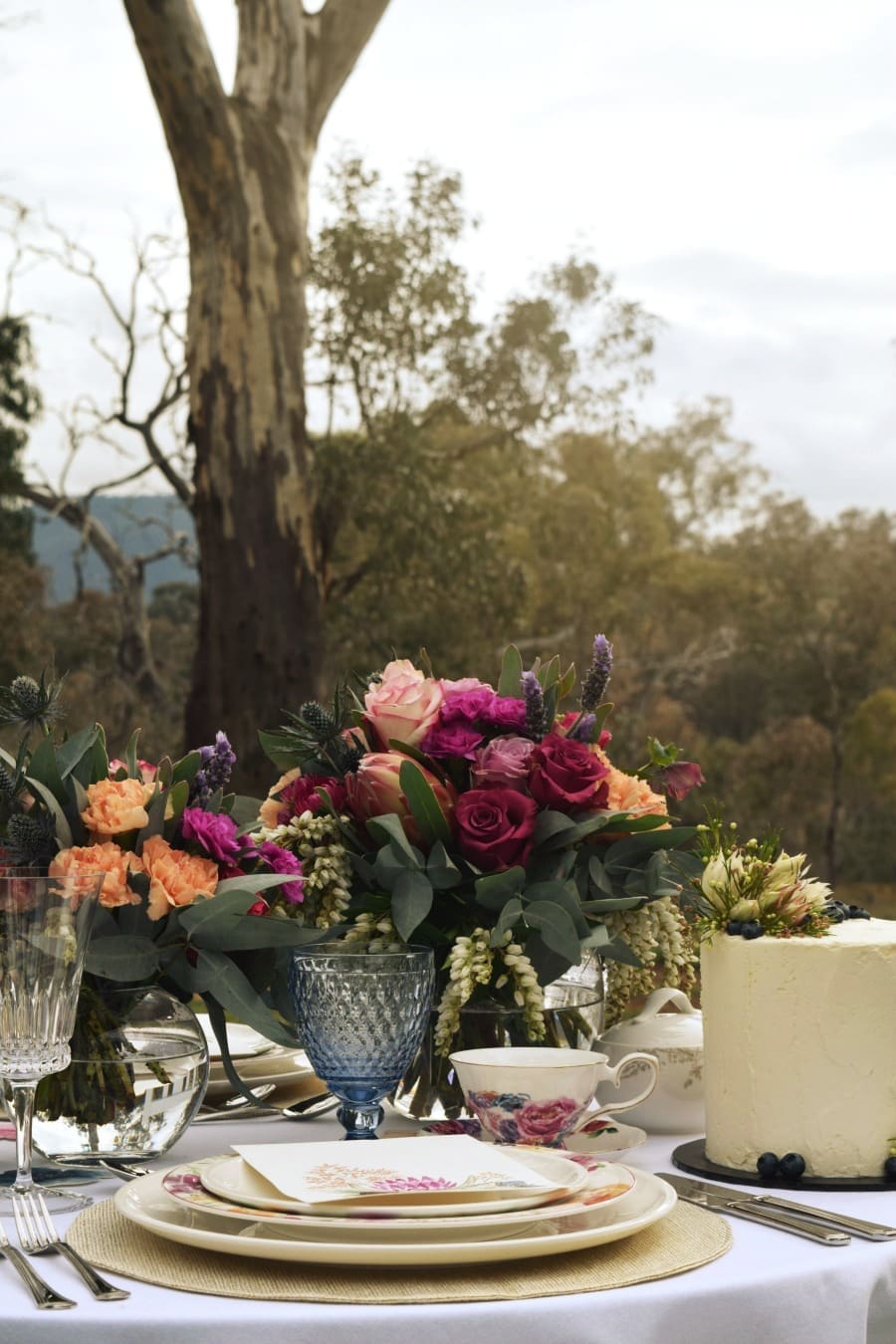 Here's how we created the look
Upcycle furniture
Just when you might be thinking that you don't have the right table or chairs to create a table setting, let us tell you a little secret — we bought this table and chairs second hand (ok, from the tip if you must know) and applied two coats of Haymes Greyology 1 paint to give them a crisp new look.
Choose your location
We packed up everything for this look and headed out into the woods but depending on your preference (and possible phobias of snakes and wildlife) you might choose a more civilised park or even by the water.
It was the contrast of pretty florals on the table against a more raw setting that attracted us but the fighting kangaroos close by and magpies that tried to steal our doughnuts won't appeal to everyone 😉
Start with a simple base
Styling can get tricky when you try to work with too many colours, patterns and textures.
Keep things simple by using a white table cloth — it will be the perfect base to begin layering your table setting.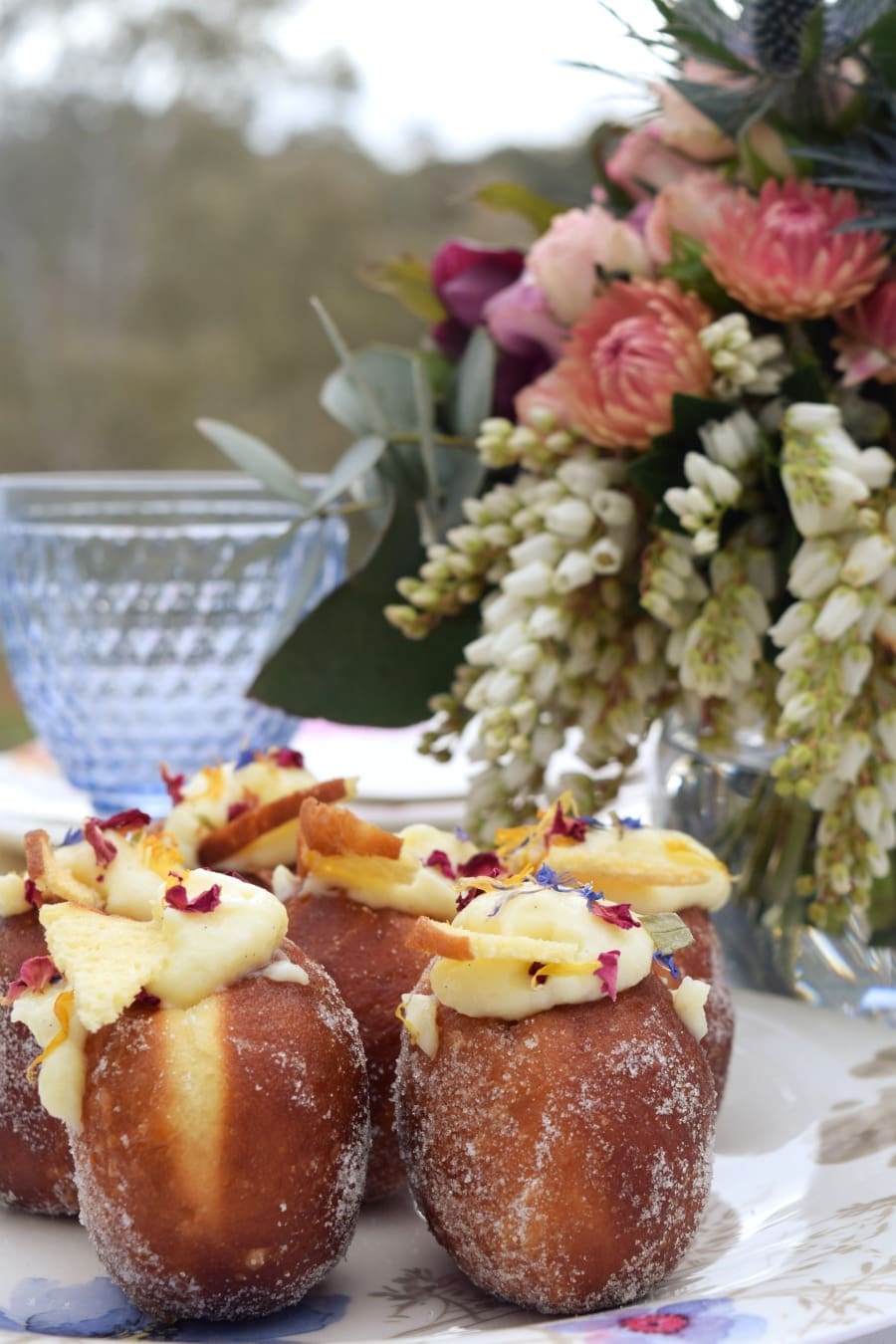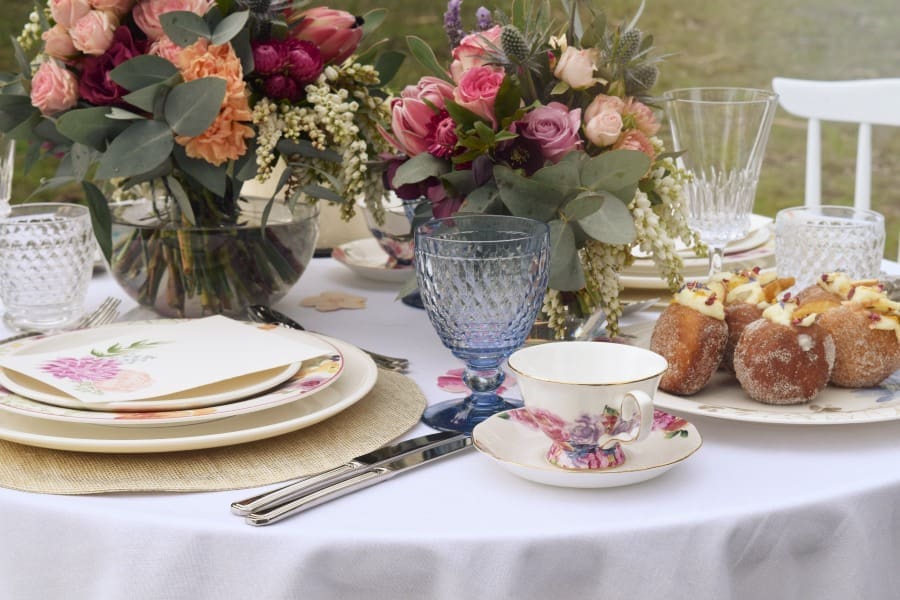 Set places first
Set the table for your guests. We used round gold placemats and then layered the plates on top, finishing with a personalised card with watercolour artwork from Elk Prints. You could do something similar and write a lovely personalised message on the card.
Around the plates we've clustered different drink-ware — water goblets, champagne flutes and tea cups — and have intentionally selected items that don't belong to a set. Play with different patterns or colours to bring a bit of whimsy to the table setting (don't you just love that blue glassware #hearteyes).
Begin decorating with largest items first
Like we said in the intro, Spring is all about flowers to us so we wanted them to be the focal point of the tablescape!
The lovely team at Barton Flower Bar created these two gorgeous arrangements which nailed our brief. The two sizes of the arrangements, creates different heights and adds interest to the table.
Depending on your preferences and budget, you could also consider a floral arrangement that cascades down the side of the table but these are a little more tricky to transport.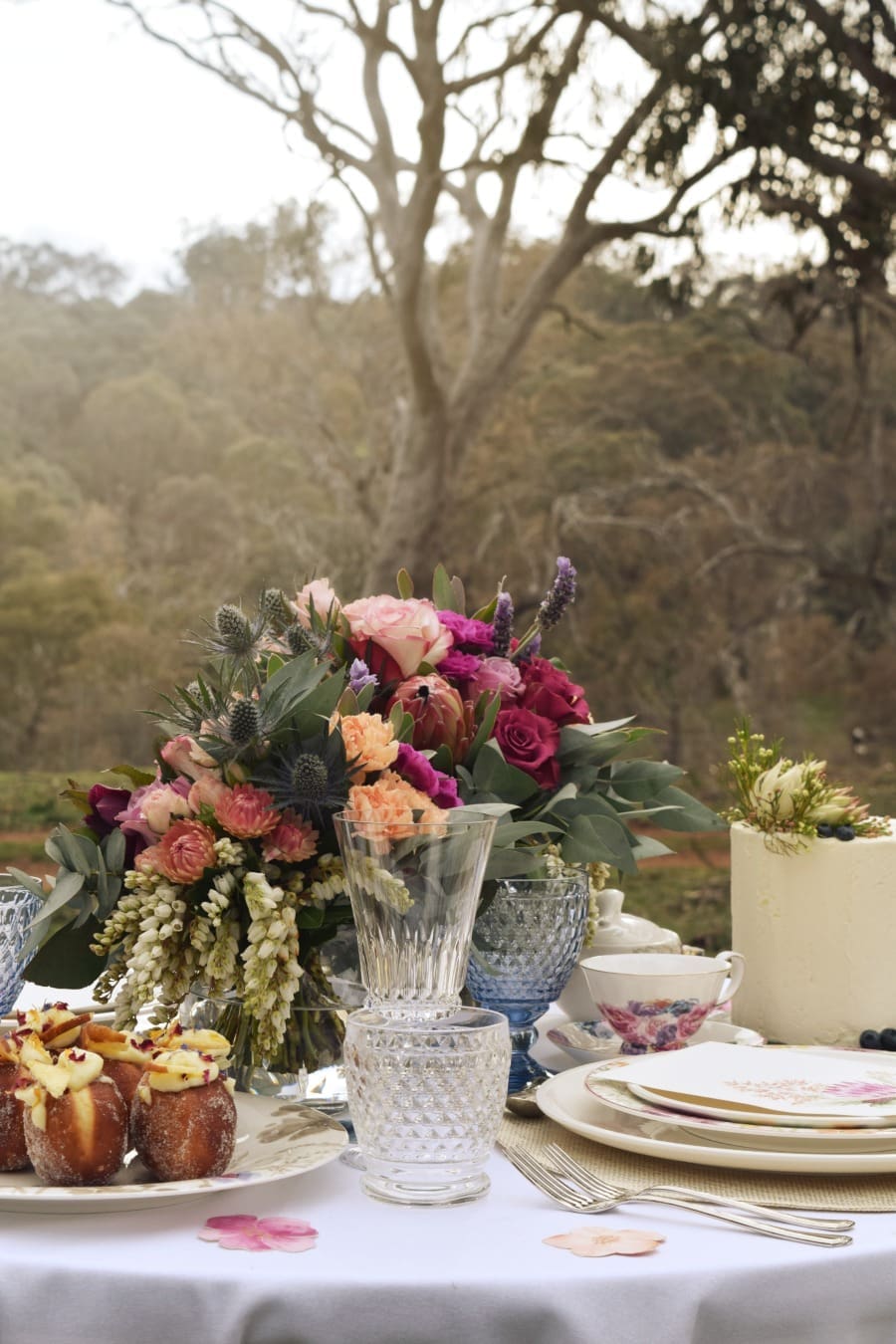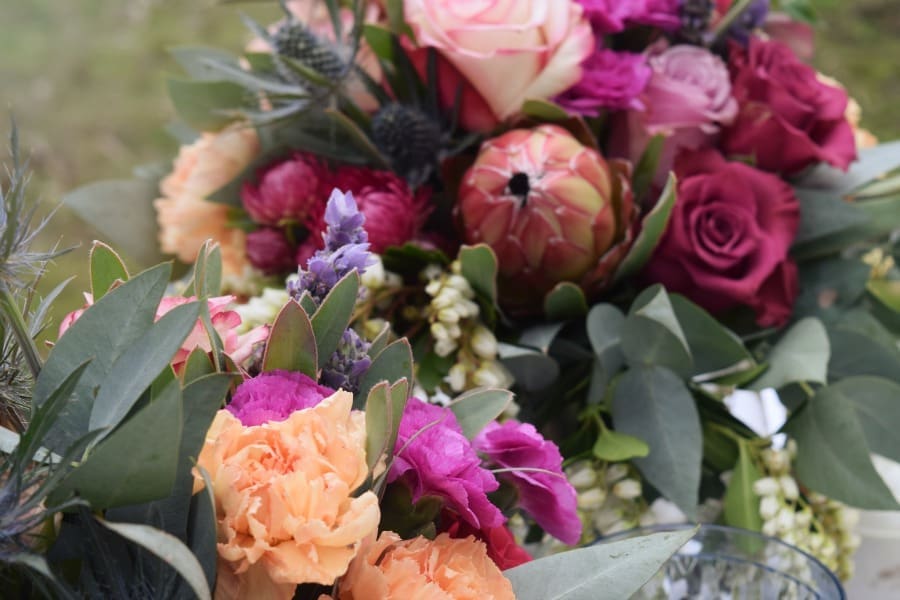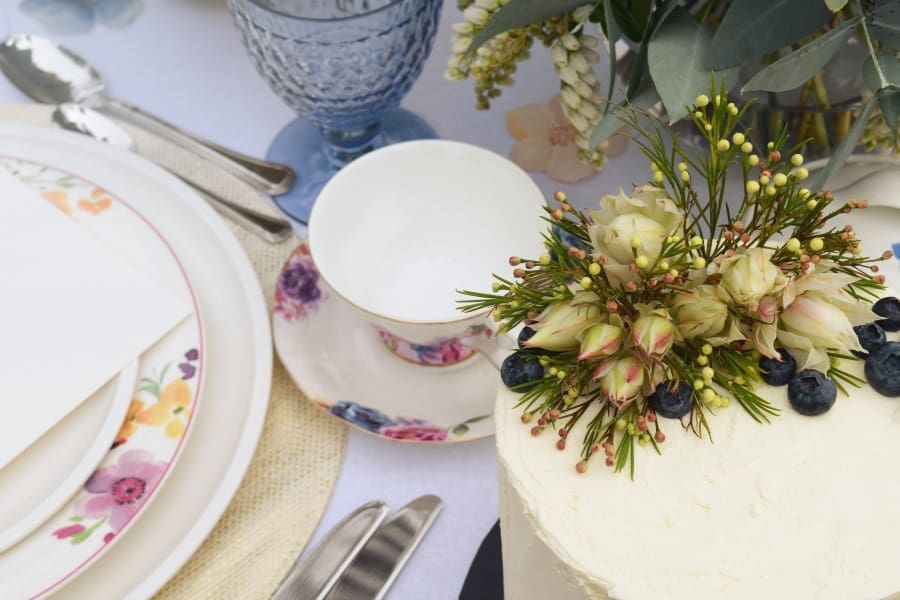 Delicious treats
No doubt you saw those drool-worthy doughnuts and what about that ah-mazing cake from Amity's Edible Ideas! If baking isn't your forte, we're sure your guests won't mind if you pick up delicious treats like these 🙂
Floral drinks
We also selected drinks to match the theme of the setting — floral teas from Garden Tea Co and sweet bubbly rose from Sirromet.
The final touches
Like with any styling, the final touches you add or things you edit out can make all the difference to the finished look.
We filled some of the white space on the table with beautiful handmade watercolour flowers from Elk Designs which helped bring the look together. And we also removed some of the servingware that made things look too busy.
Our tip, stand back and look at the table setting as a whole and ask yourself if anything looks too void, busy or out of balance, and adjust accordingly.
Wouldn't it be amazing if someone created this for you?! Why not treat someone special to a day they'll never forget!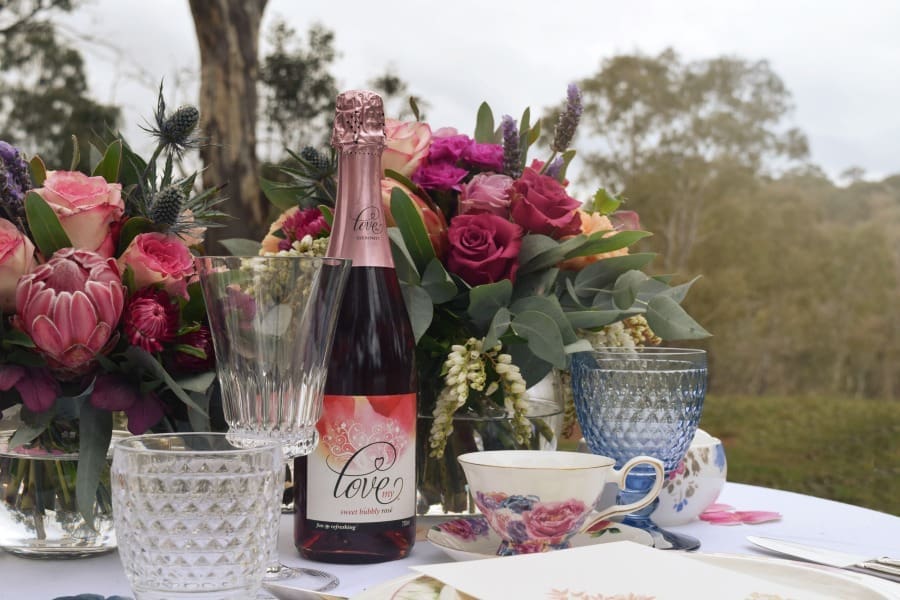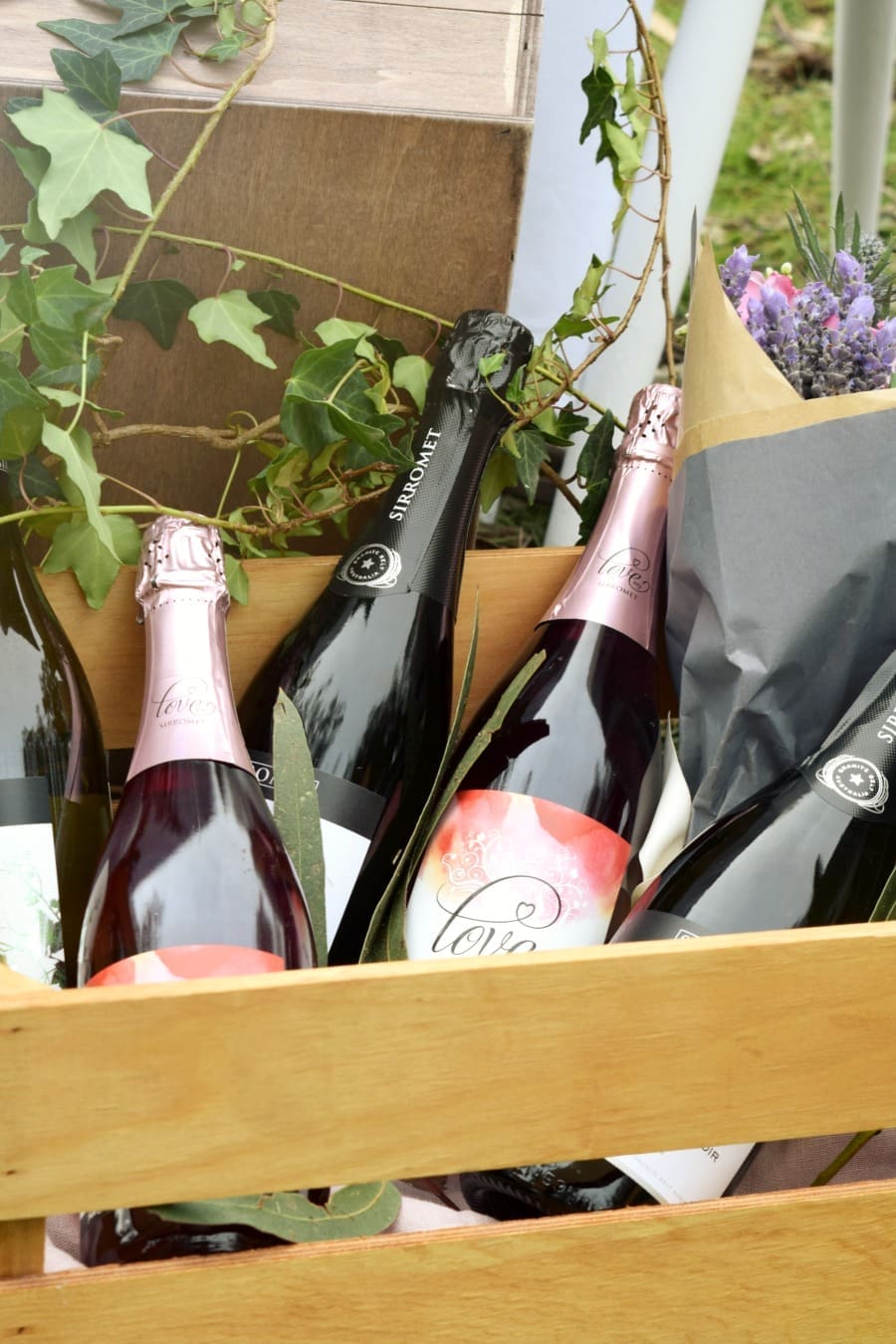 Supplier list:
Huge thanks to all of the suppliers who made this look possible!
Flowers: Barton Flower Bar
Glassware: Villeroy and Boch
Teacups: Amity Created
Crockery: Villeroy and Boch
Cake: Amity's Edible Ideas
Doughnuts: Kynefin (formally Bombolini Doughnuts)
Tea: Tea Garden Co
Sparkling wine: Sirromet
Watercolour paper decorations: Elk Prints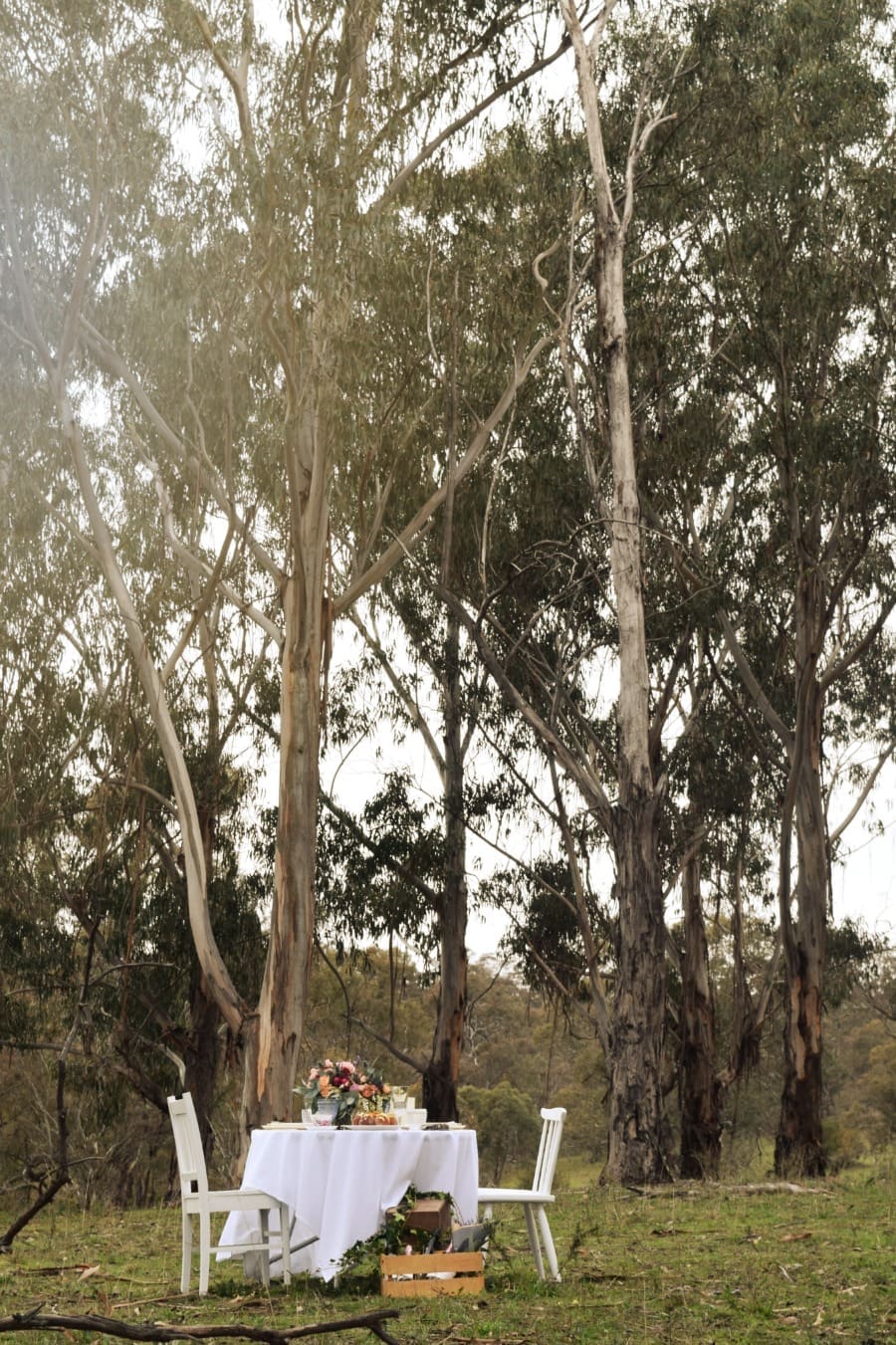 If you enjoyed this table setting, tell us in the comments below and we'll create more!