Fill your home with a festive aroma or give a sweet handmade gift with our stovetop simmer kit DIY! You've heard me say it before but all of our senses affect how we experience a space. So this holiday season, while you're setting up the tree and stringing up the lights, fill a pot on your cooktop with these fragrant ingredients and really set a festive mood.
You can reheat the simmer pot for up to a week, so it will last well into the holidays. Watch the quick video below or keep on reading to find out how easy it is!
Related article: The most beautiful Christmas wreaths you can actually DIY!
Related article: DIY dried orange slice tutorial: How to dehydrate citrus fruits in your oven
Items you will need:
Airtight container (I used a glass canister from Provincial)
9 pieces of dried orange
4 sticks of cinnamon
3 bay leaves, and
1 tablespoon of clove
You can also experiment with different ingredients, for example you could use:
fresh ginger root for a bit more spice
vanilla pods for sweeter notes
lime zest for a bit of zing
cedarwood for a more woodsy fragrance, or
dried cranberries or dried apples for a fruitier simmer.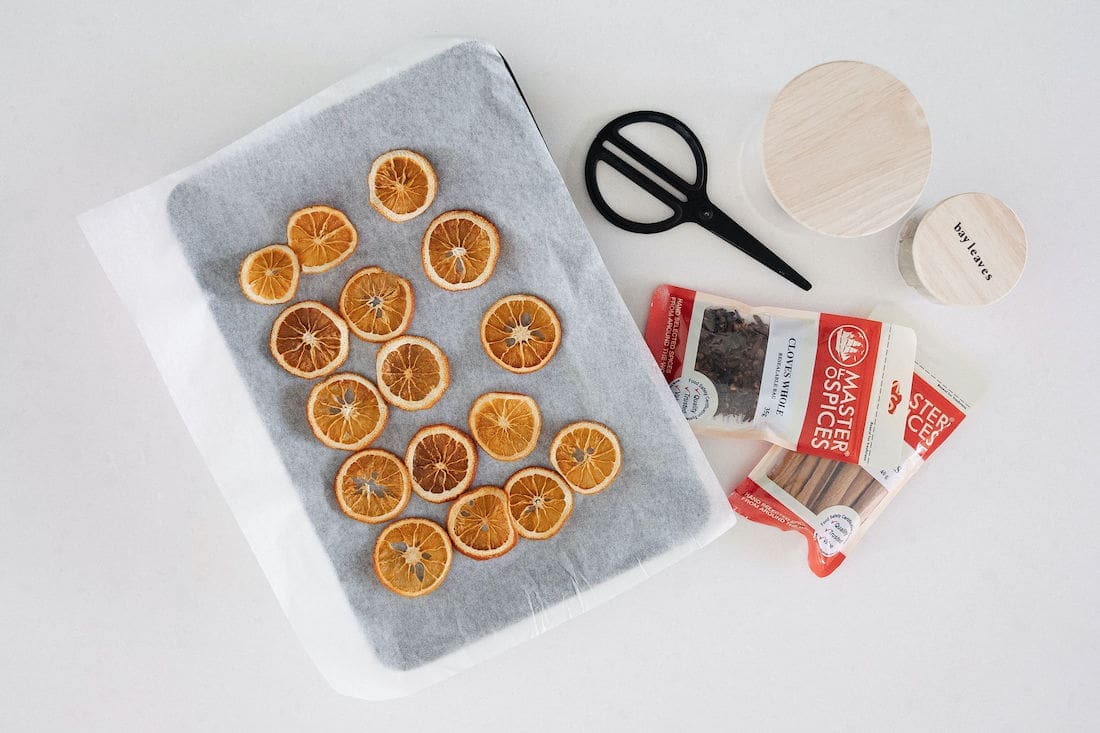 Steps:
1. Begin by making your dried orange slices. Follow our orange slice tutorial here. Essentially all you need to do is slice an orange into the thinnest slices possible, place it onto a lined baking tray, and bake in the oven for 3 hours at 95 degrees celsius.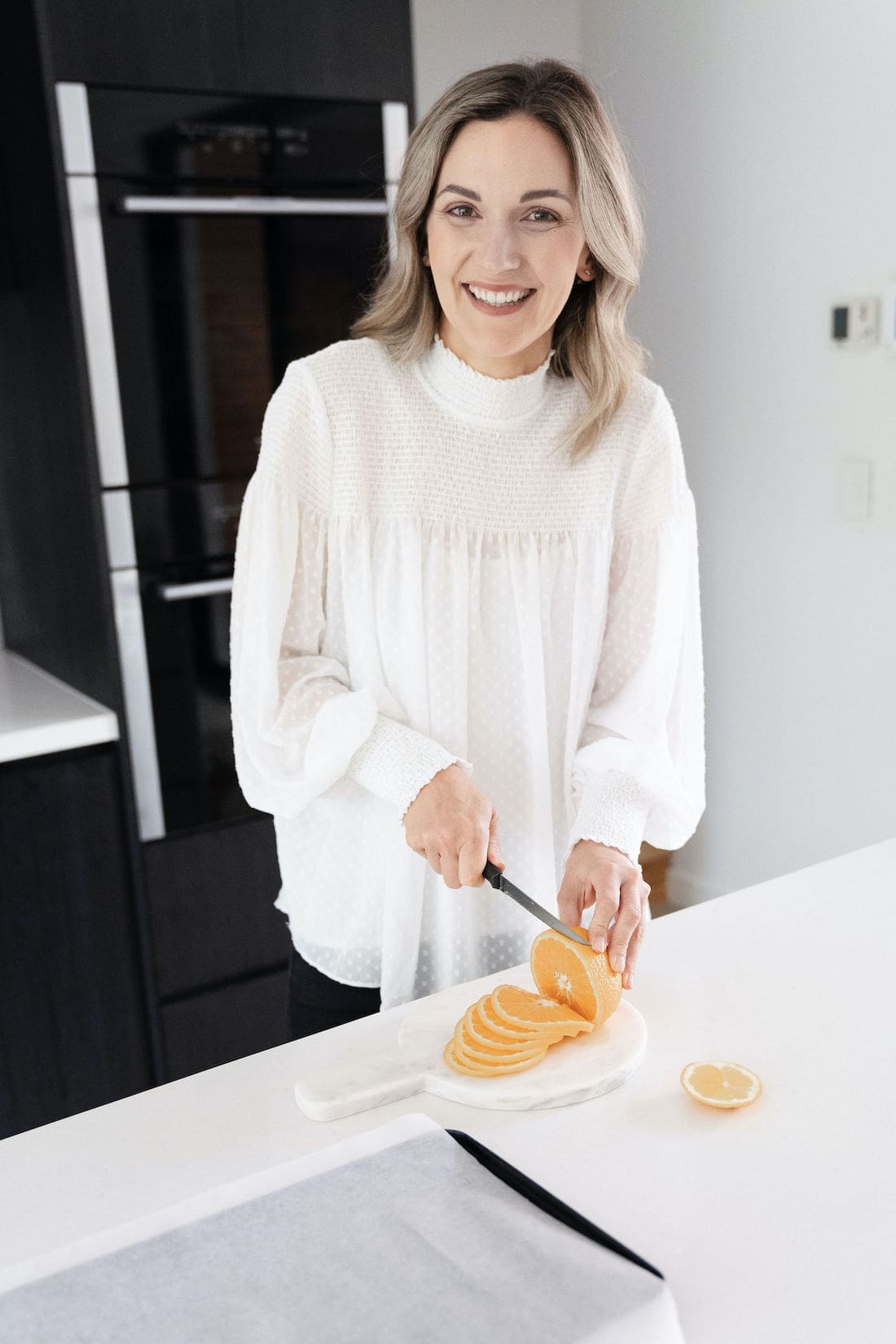 2. Once the orange slices are dehydrated and cooled, it's time to arrange your ingredients. In an airtight container, place the ingredients listed above or create your own custom stovetop simmer kit using some of the other suggested ingredients.
3. Store in a cool, dry place and when you're ready to use, throw the ingredients into a pot of boiling water to fill your home with fragrance.
You can resimmer for up to a week before composting or disposing of the used ingredients.
Have you used a simmer kit before? Are you inspired to give this Christmas DIY a go for yourself or to give as a gift? It makes a sweet handmade teacher's gift, even if I do say so myself!