Outdoor terrace week is always our favourite room reveal on The Block. Despite the couples not having enough space to pull off anything along the lines of the incredible terraces we saw last year, we were still impressed with what they did in those small spaces!
It was also re-do room week, where the couples got a second chance to fix up a room of the judges' choice in their apartment.
Caro and Kingi
Caro and Kingi went back to their Scan-dustrial theme this week and it paid off big time. That solid concrete bench with built-in sink and BBQ is ultimate wow-factor, while the timber bench seat and scatter cushions soften the space and create a relaxed zone to take full advantage of those views. The judges were impressed too saying it oozed luxury and sophistication.
Their re-do living room was less impressive though with little changing other than that hideous sofa! Caro and Kingi decided to stick with their dark and moody colour palette, and the orientation of the room.
Score: 27 / 30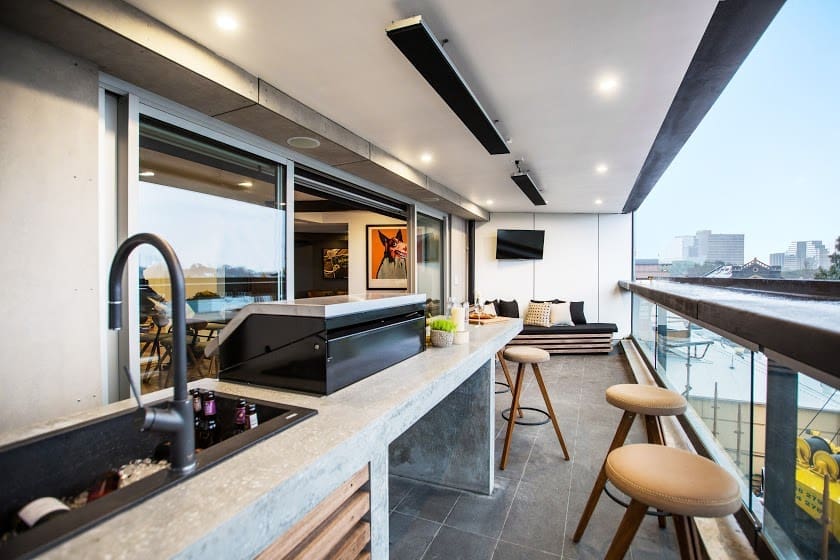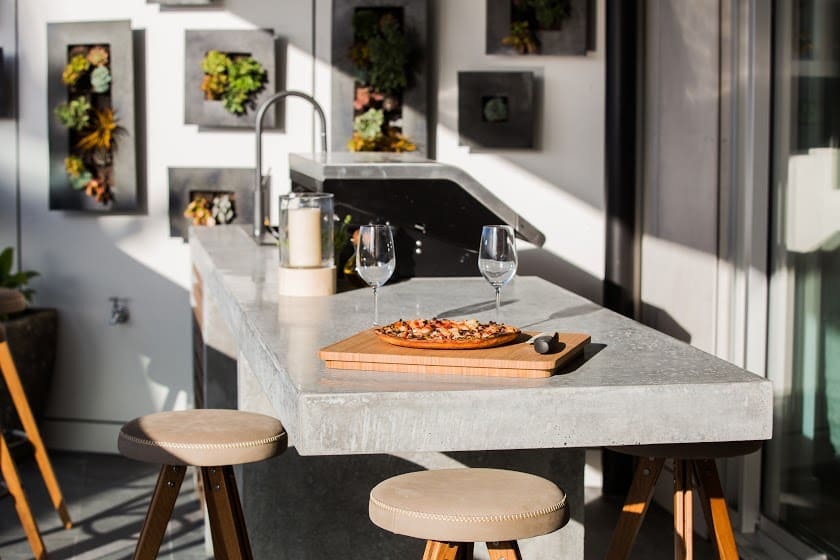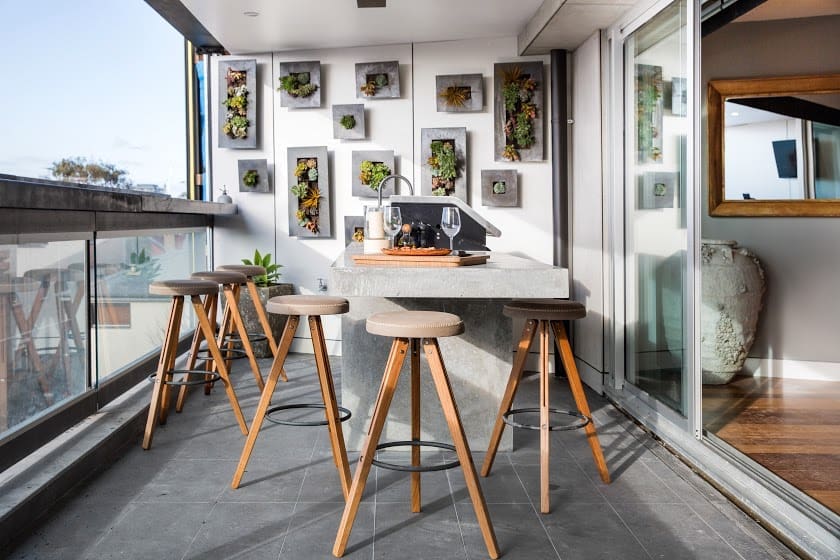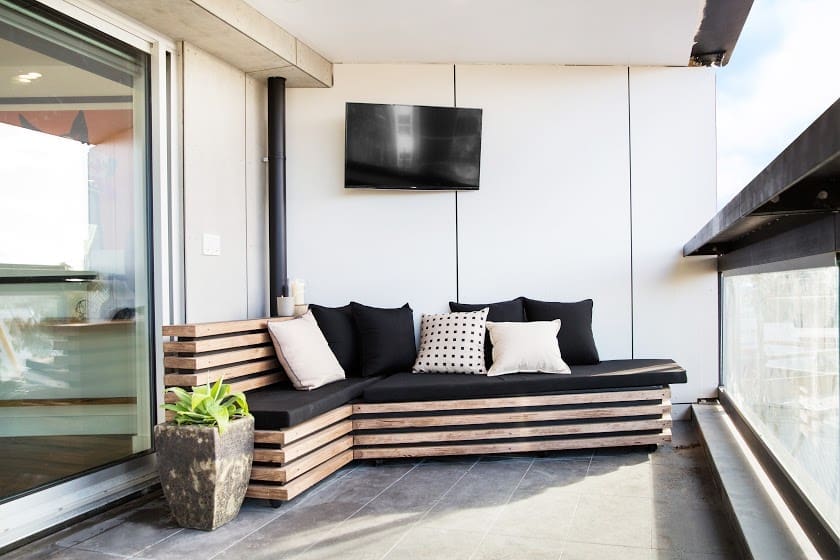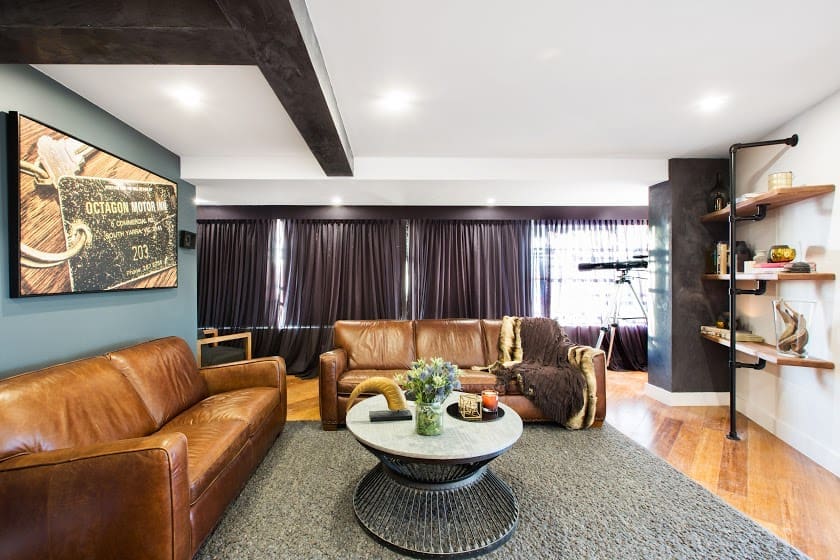 Andy and Whitney
Kudos to Andy and Whitney for how they finished their re-do master bedroom, showing us how they intended it to look the first time they delivered it. This is our favourite room of Andy and Whitney's — their use of natural materials like that cracked log lamp, colour palette and softness — and a style we hoped they would carry through the rest of their apartment…
Unfortunately, they left that style at the door when they planned their outdoor terrace. Rather than creating custom timber furniture, they opted for basic outdoor furniture. They introduced some timber elements around the BBQ but it was lost in a space that overall lacked cohesion or wow-factor.
Score: 24 / 30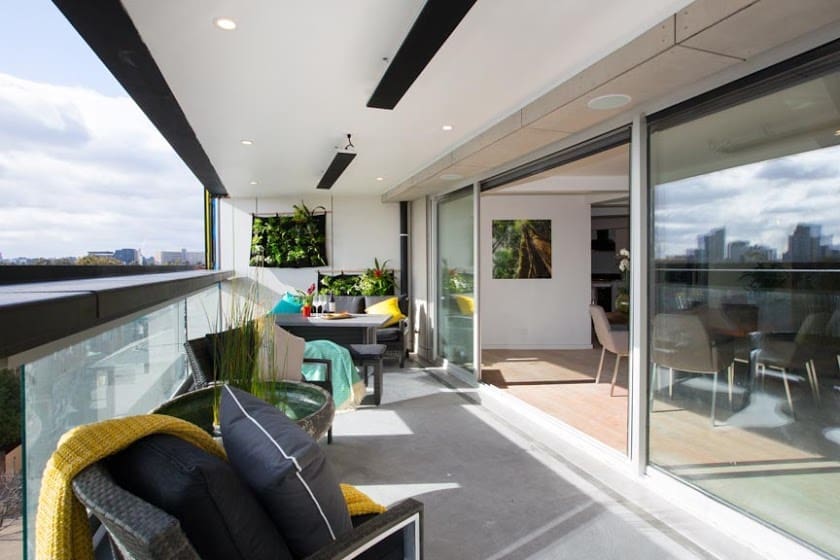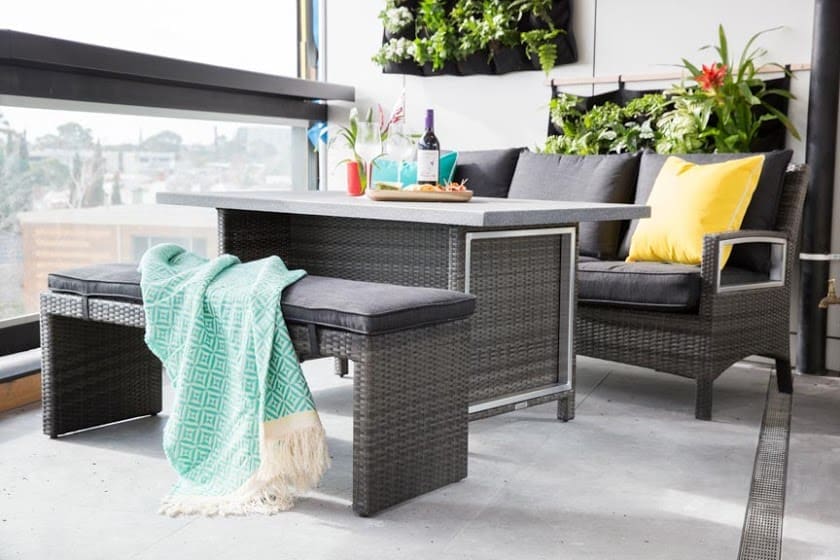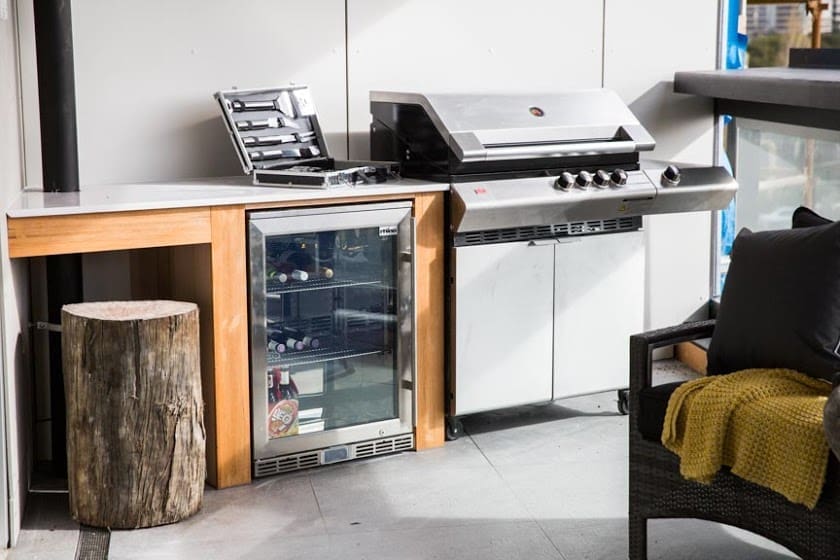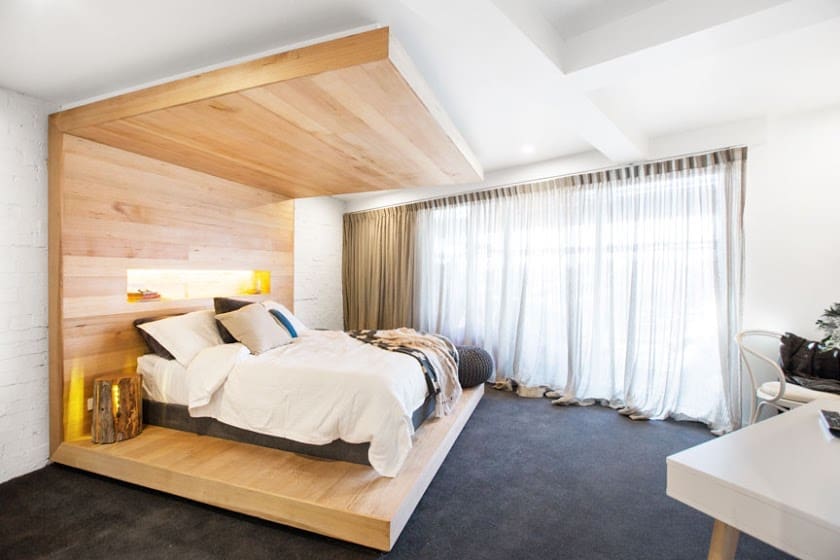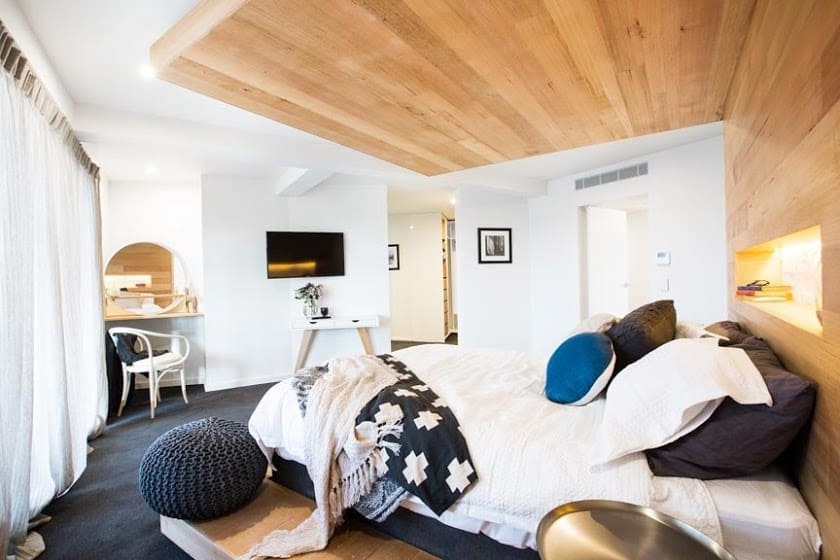 Suzi and Vonni
Early budget blowouts, like that OTT chandelier in their powder room, meant there was little left in the kitty for Suzi and Vonni to finish their apartment.
Their outdoor terrace suffered as a result… and sadly we can't say we love anything in this space. The disjointed outdoor seating (with one blocking access to the BBQ), dated water feature and super high BBQ were just some of faults.
The judges selected their dining and living room as their re-do rooms (surely that study was more in need of a re-do?) and Suzi and Voni changed the space by reorienting their dining table and lightening the wall colour. Despite harsh criticism from the judges, they opted to keep their full height wine fridge and that 'fireplace' so let's see how they go at auction!
Score: 21 / 30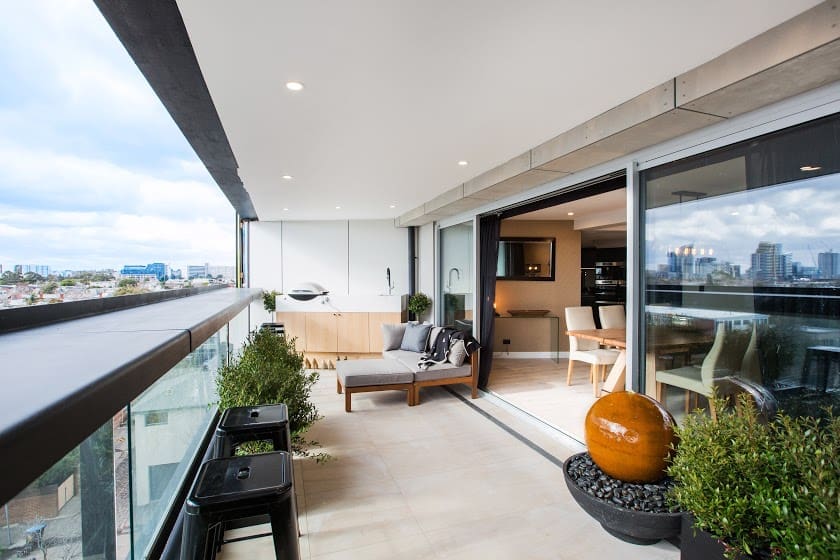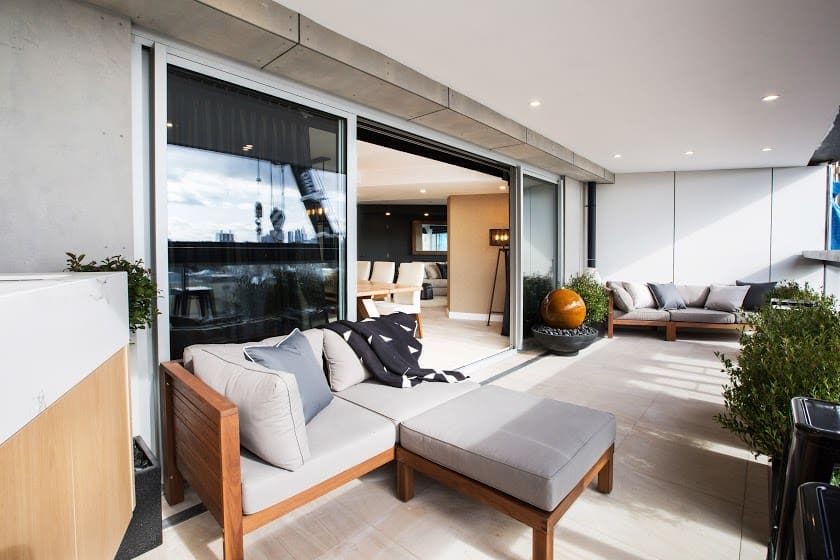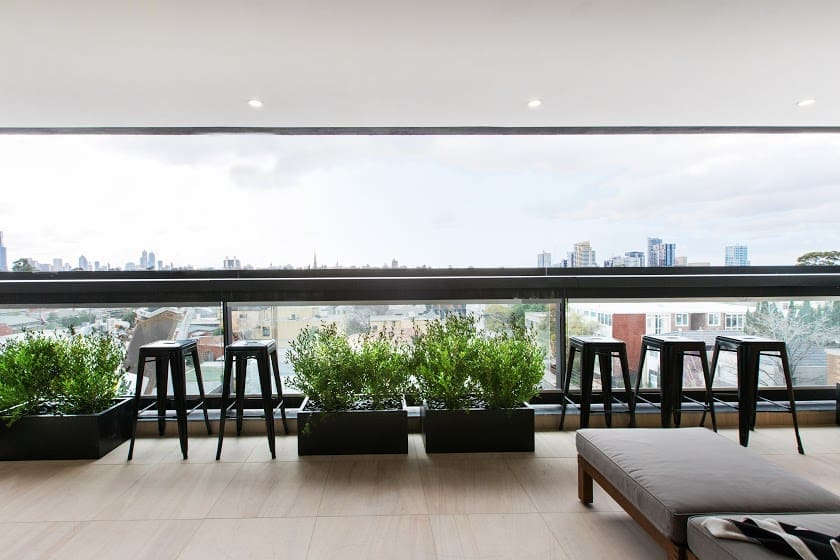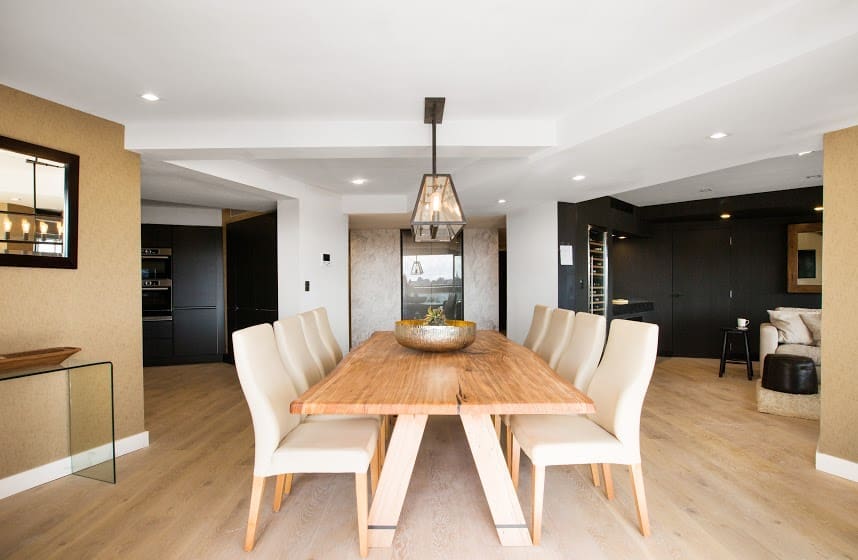 Luke and Ebony
Luke and Ebony created a lush outdoor area with a custom made day-bed-turns-bar, giving the owner flexibility to have a day bed to take in the morning sun and a bar in the evening to enjoy those views and sunset.
Unlike Andy and Whitney's terrace, we like how they oriented the armchairs to take in the view and how they used a practical side table (rather than a water feature) in between. We're also a big fan of the pops of blue, like in those stunning scatter cushions.
Their re-do room was also their master bedroom, seeing an end to that mulberry wall colour and a fresh burst of blue. What a massive improvement!
Score: 24 / 30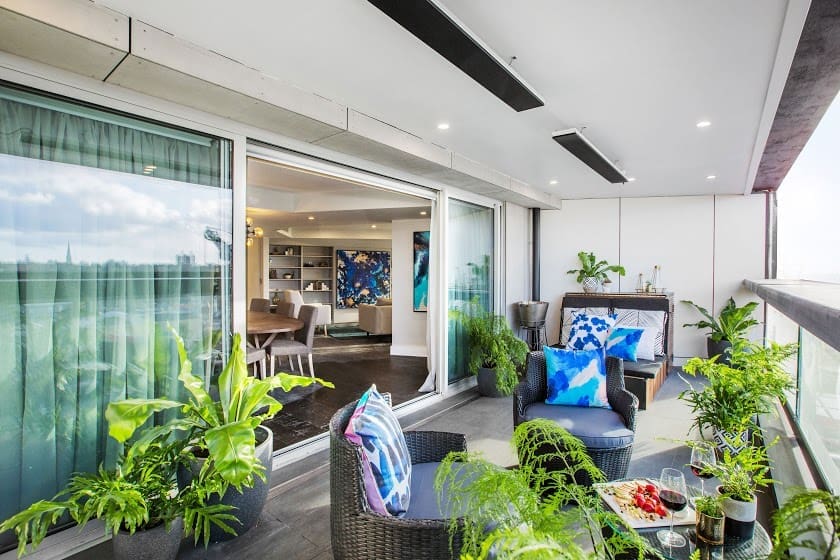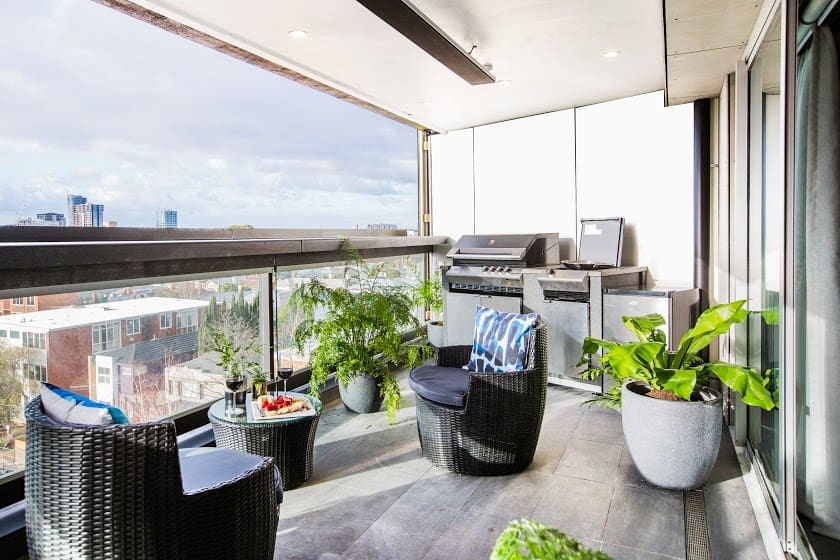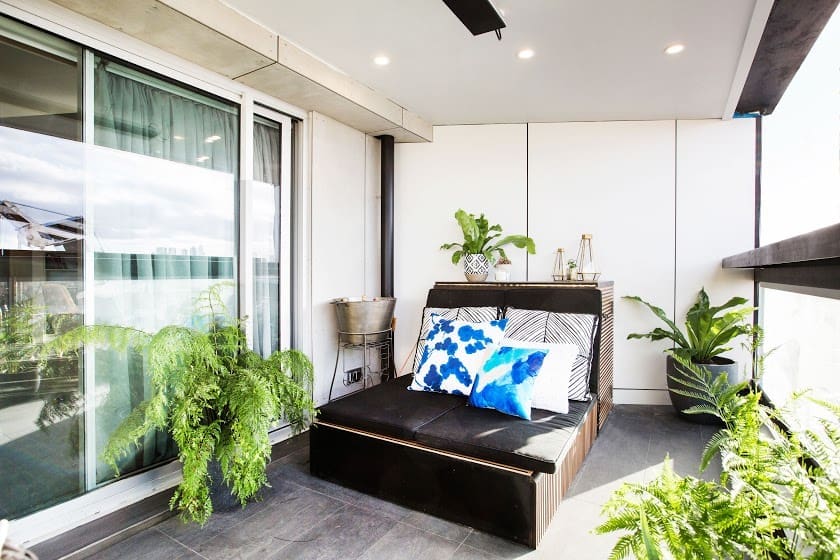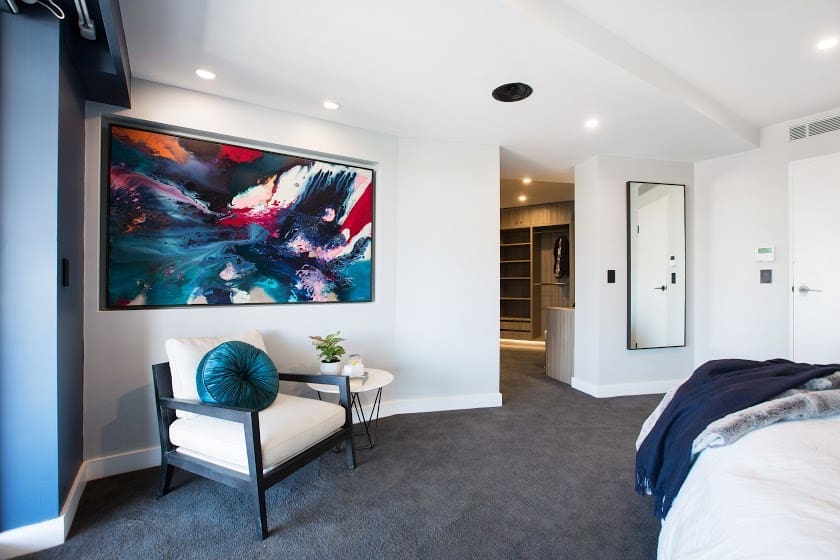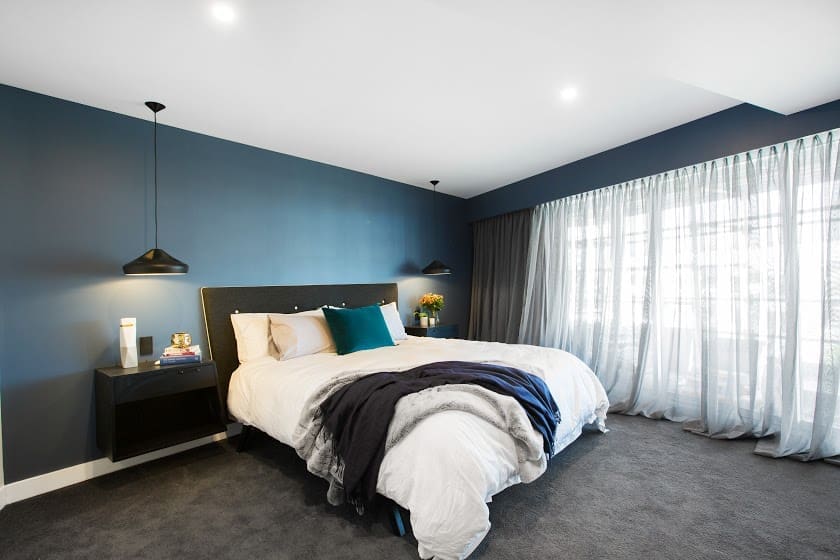 Dean and Shay
Scoring a perfect 10 from Neale, Shay and Dean were the worthy winners of the outdoor terrace and re-do room reveals!
What's not to love in their outdoor terrace? The beautiful outdoor garden in those fun painted pots, gorgeous timber dining table, and statement vertical garden were just some of the 'heroes' in their space.
And when the judges walked into their re-do living room, they said they were happily enjoying a slice of humble pie. When Dean and Shay made the decision to switch their living room and kitchen, they were heavily criticised by the judges but in this episode they admitted it was a good move. We're loving the colour palette, furniture and decor in this space!
Score: 28.5 / 30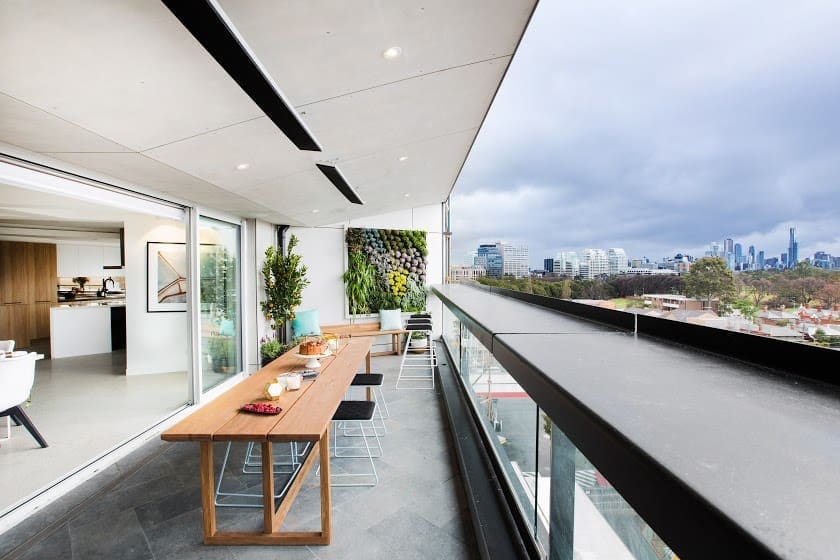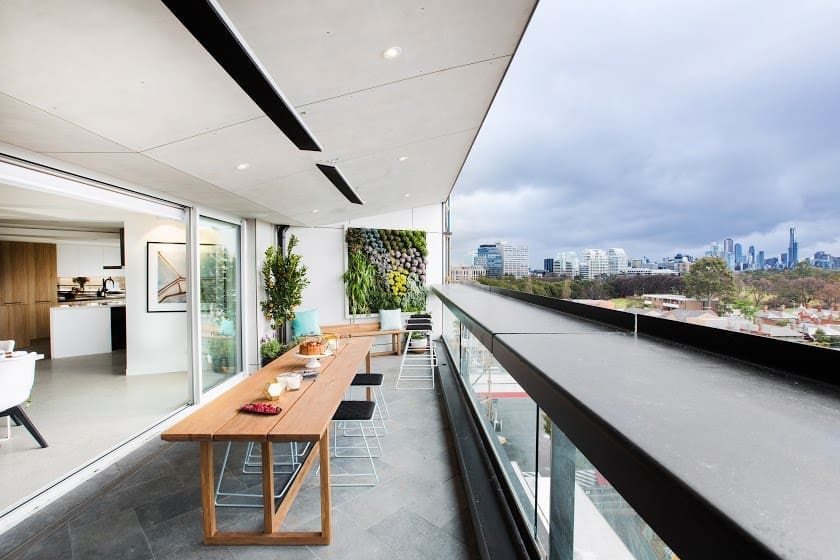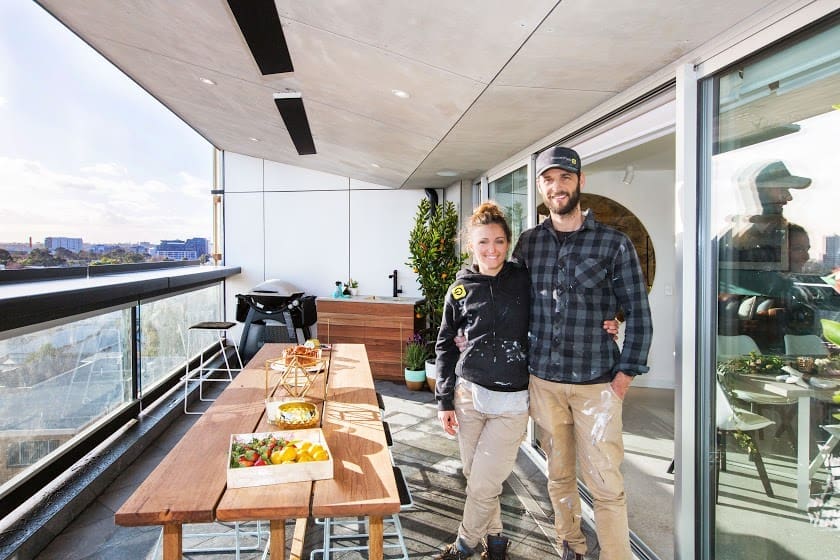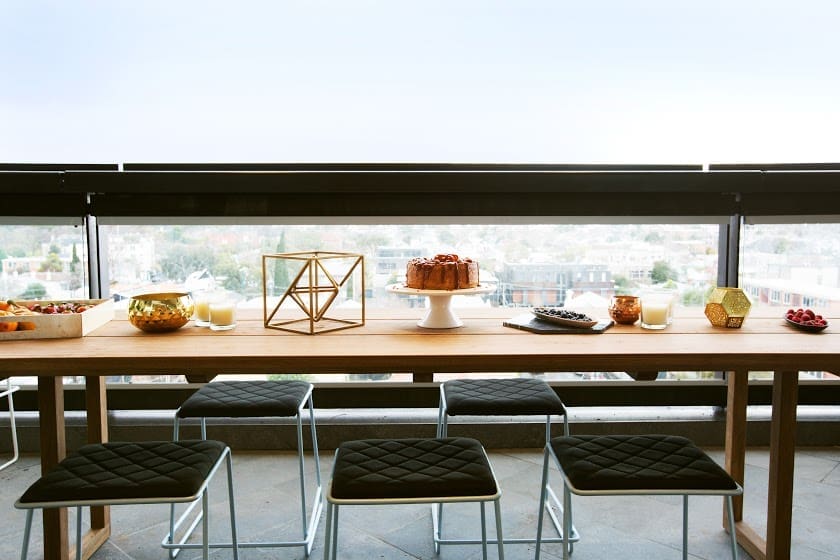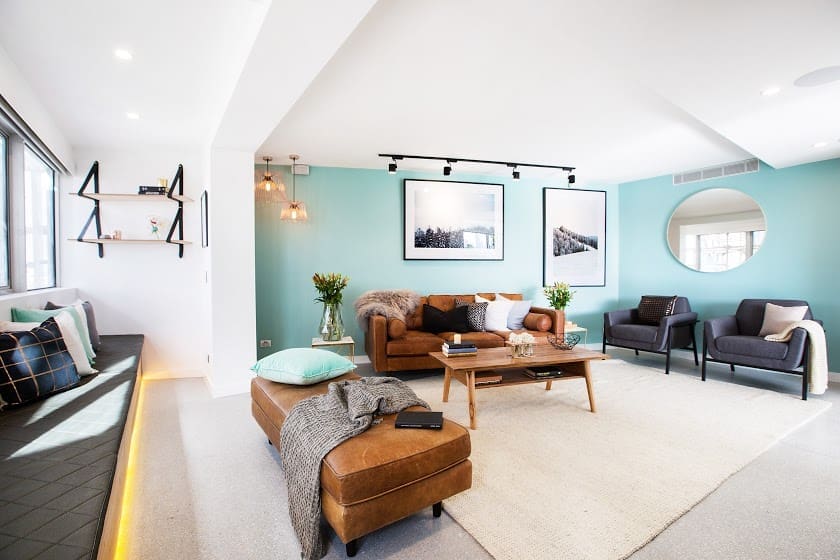 You can find our top product picks, along with loads of other fab decor and furniture, at The Block Shop.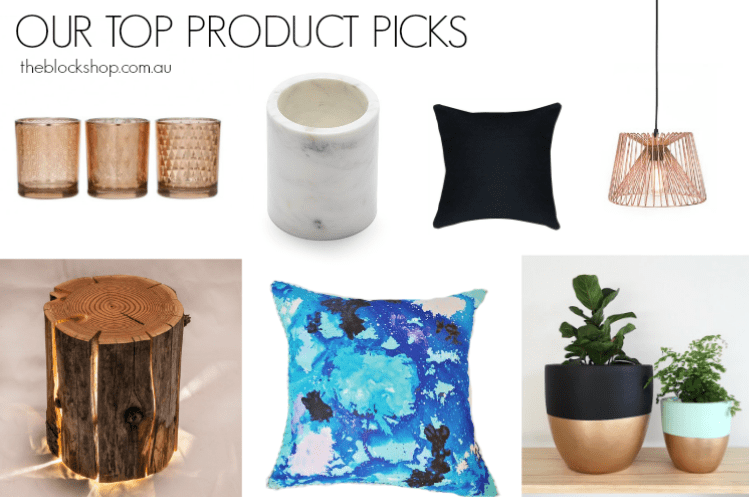 Who's terrace impressed you the most? Tell us in the comments below!