This week on The Block, the teams are set the challenge to complete their upstairs reveal. It's different for each team, with everyone delivering a bedroom of some sort, plus whatever space they have left.
After taking out the win with their living dining room last week, Harry and Tash were feeling good. Until they copped a whole lot of criticism from the other teams for a poorly finished room. And we totally get the team's frustrations.
George and Sarah are yet to take out a win, and others have previously been hassled over a pair of slippers on the bathroom floor, yet a room with unfinished painting and sanding, can take out the top prize. Yeah, we don't get it either.
Aaaaanyway, you're not here for the drama (or are you?!) you're here for the room reveals so let's get on with it!
Related article: The Block 2020: Week 7 — Living and dining reveal
Related article: The Block 2015 week 4 bedroom and ensuite reveals
Harry and Tash
Ready to deliver a study and bedroom in their upstairs space this week, Harry and Tash ran into more dramas (of course). Harry claims he's being picked on by Foreman Keith because he's the only bloke on The Block who's not got a tradie background.
Also this week, they had to rip out their entire bathroom from week 5 after waterproofing angles weren't installed. Ouch…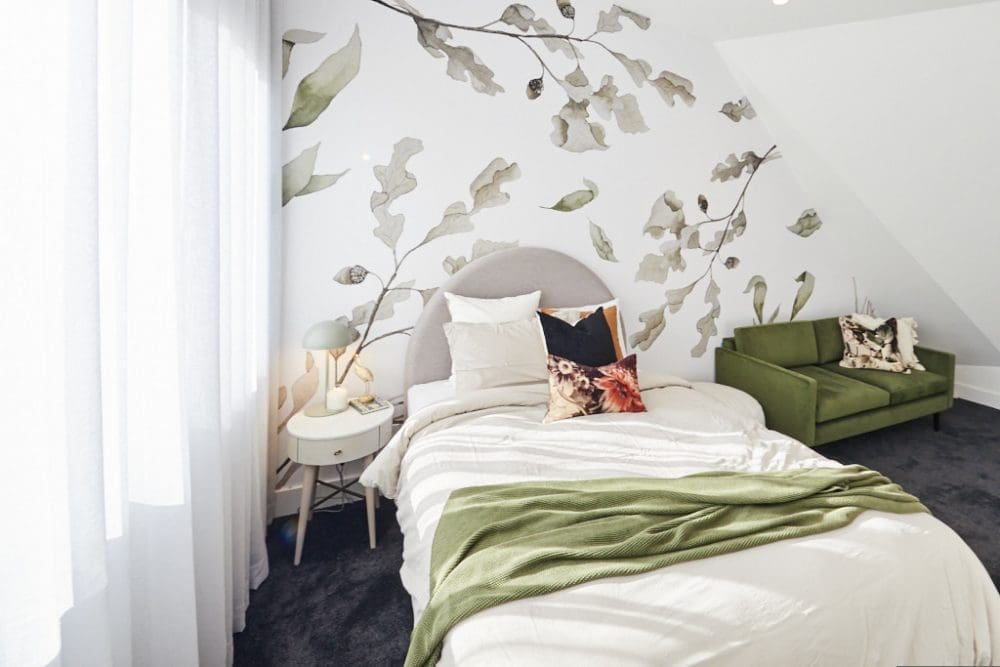 The judges were really impressed with the work from home space, complete with a view of that stunning oak tree. They loved the addition of the day bed positioned next to the desk — work then relax all in the one spot!
Their bedroom also got high praise, working well with a difficult space thanks to the complicated architectural void. Props for making this a true 'flex-space' that could easily be turned into a rumpus room if the myriad of bedrooms aren't required. And of course, the Grafico wallpaper featured again gaining much love from the judges.
We were more impressed by the study with built-in bench seat than the bedroom though — so elegantly executed. And the custom joinery in the bedroom is also worth special mention.
Score: 28 / 30 (2nd place)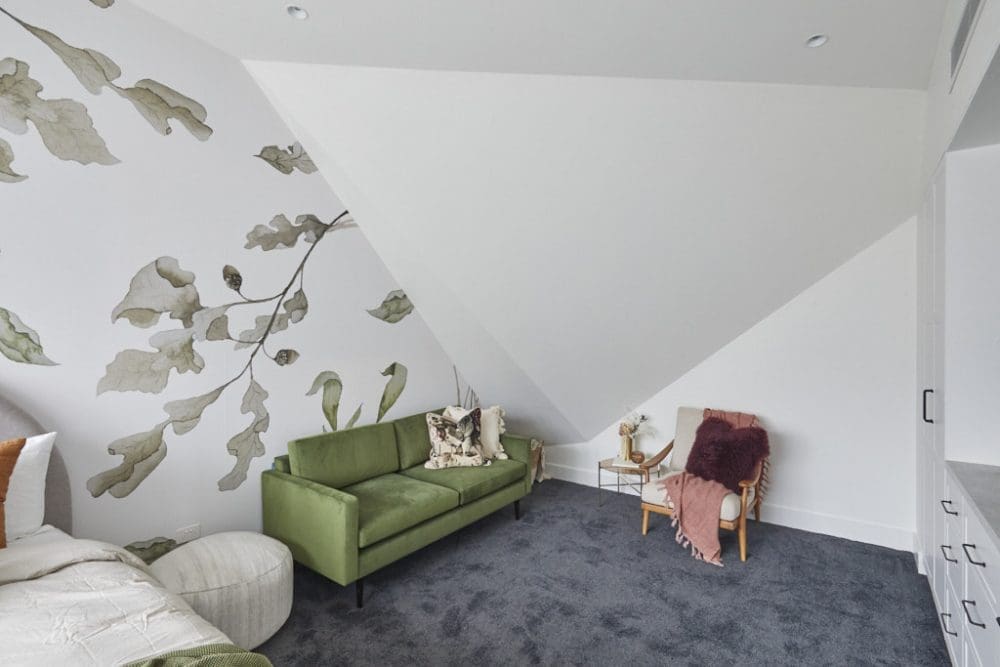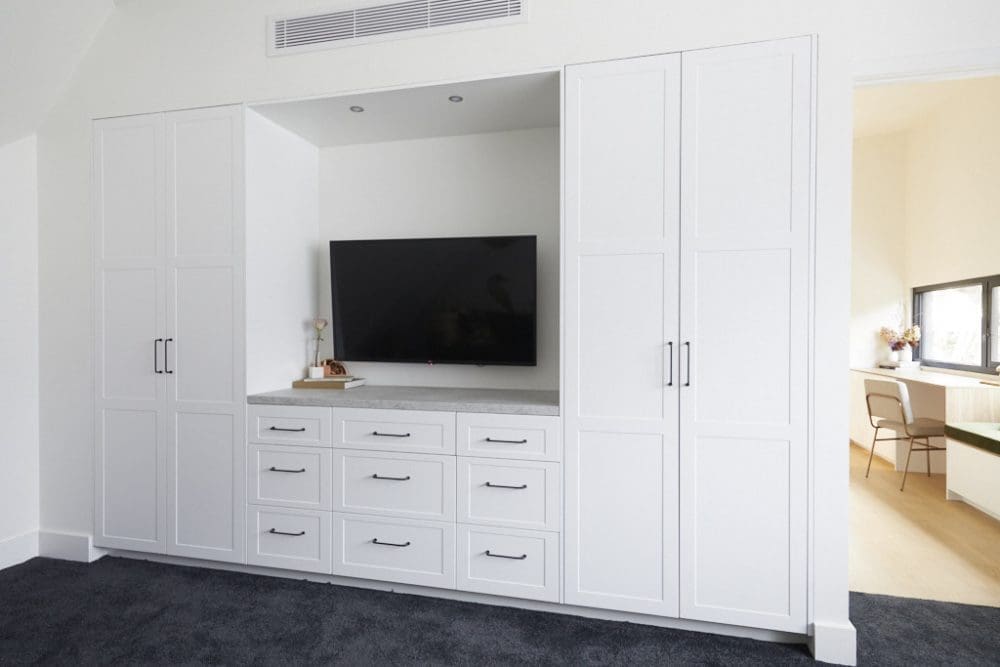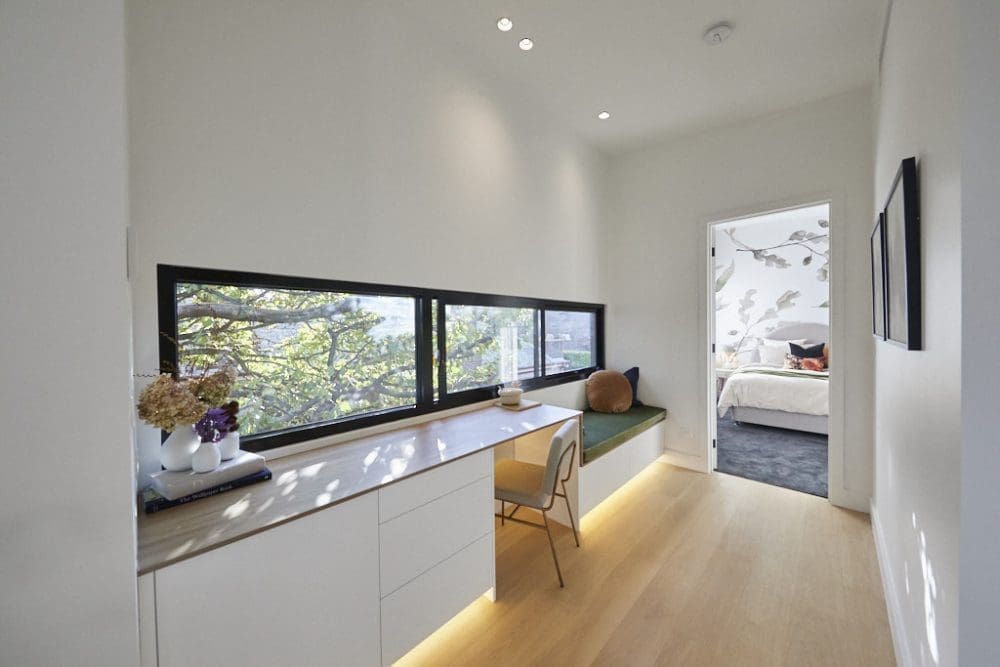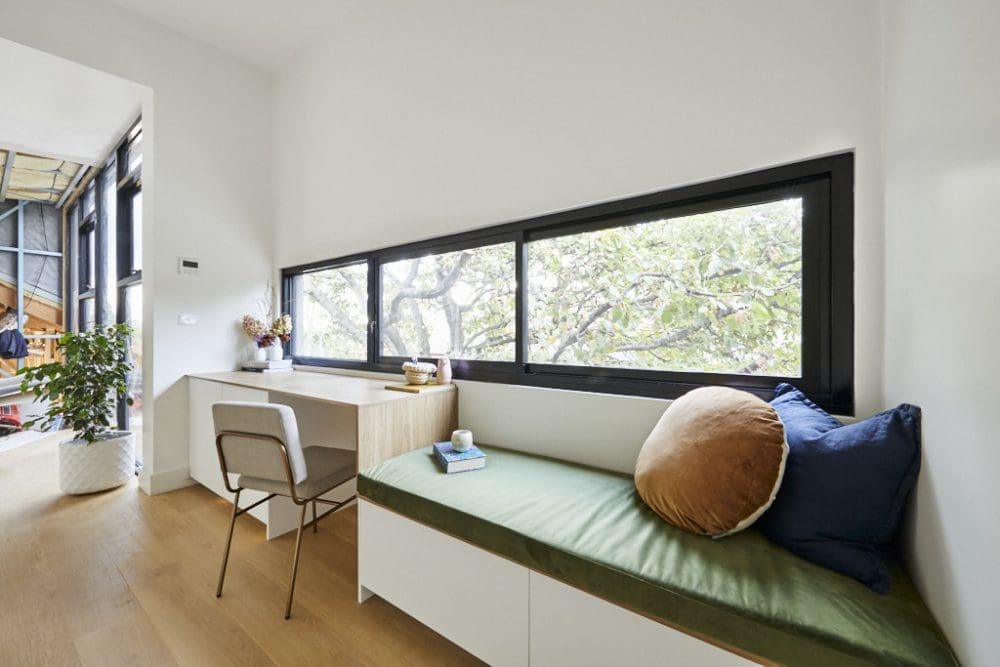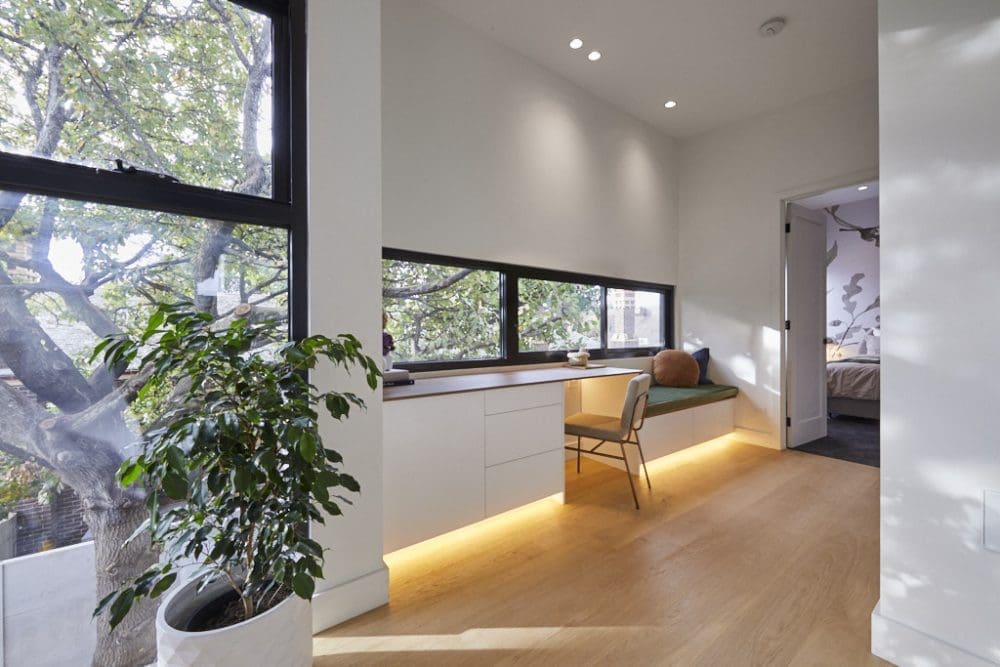 George and Sarah
For their upstairs reveal, George and Sarah were aiming to deliver a study, powder room and kid's bedroom. With an extremely tight budget — eep!
Sarah is trying hard to ensure her purchases create an emotional connection for the judges but she's also kinda over what they think. It's a bit of a risky strategy, but maybe not caring will pay off for her!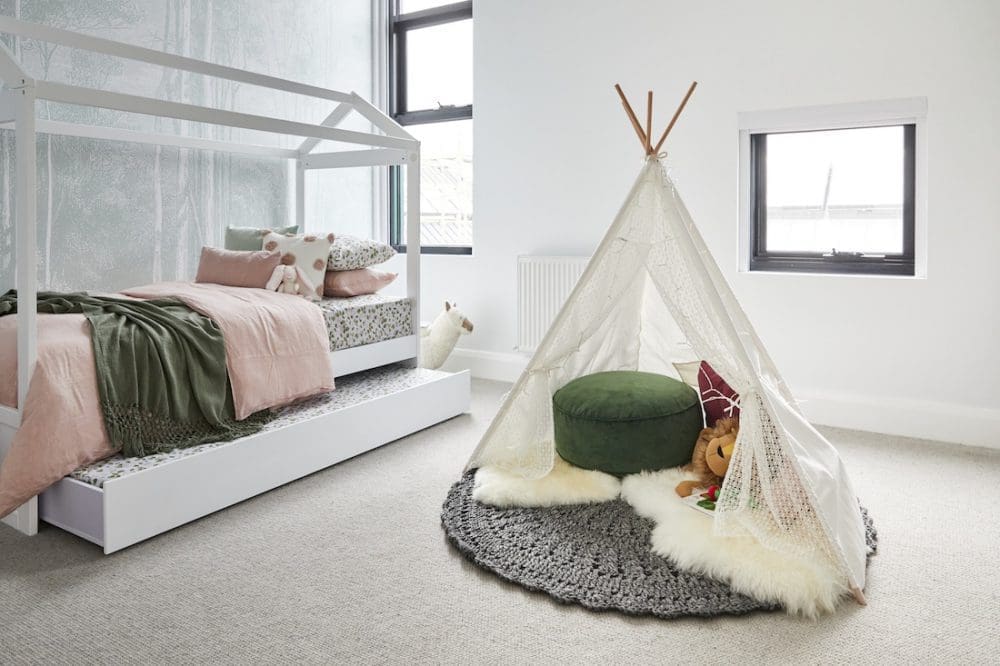 Yassss! FINALLY! After 8 long weeks, many near-misses (and many, many tears) George and Sarah finally took home top spot. Apparently the teepee Sarah included gave the room that all important 'emotional connection' — we don't really get how, but whatever!
We adore the bed styling and most of the furniture choices in here. It's a sweet bedroom that could just as easily be turned into a teen room for potential buyers.
In their hallway area, they included a study / work from home space. We're not sure how the art prints of famous faces Will Smith, Michael Jordan, Kris Jenner and Lady Gaga tie into the 1940s theme, but that didn't seem to affect their score.
We liked how their study space matched with their previous work from home area, creating some nice cohesion to their home. The powder room they delivered was restrained and worked well in the tight space.
Well done George and Sarah, we're happy you finally got a win!
Score: 28.5 / 30 (1st place)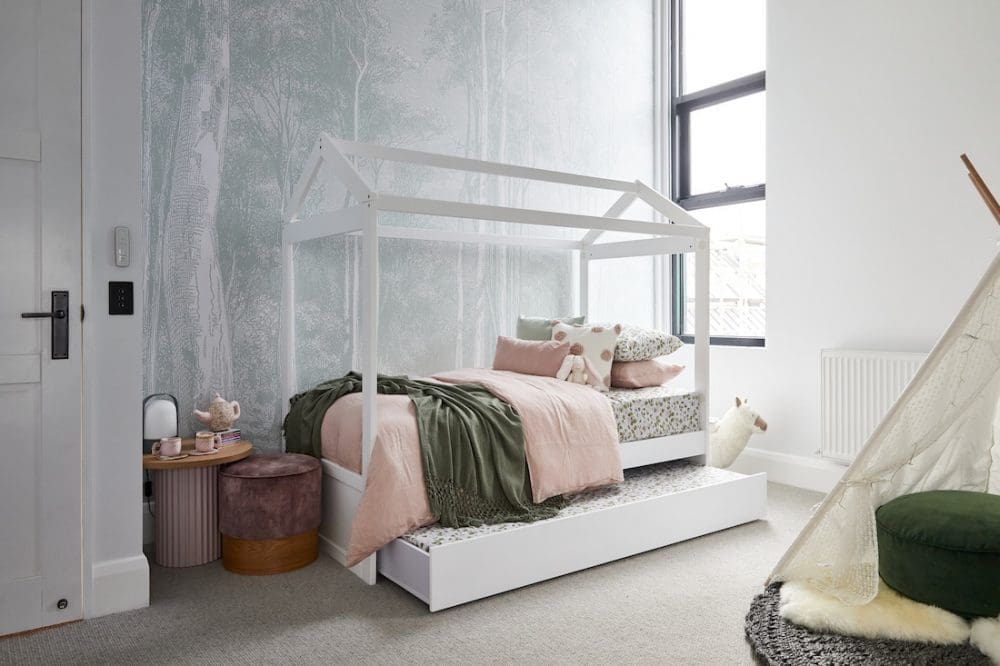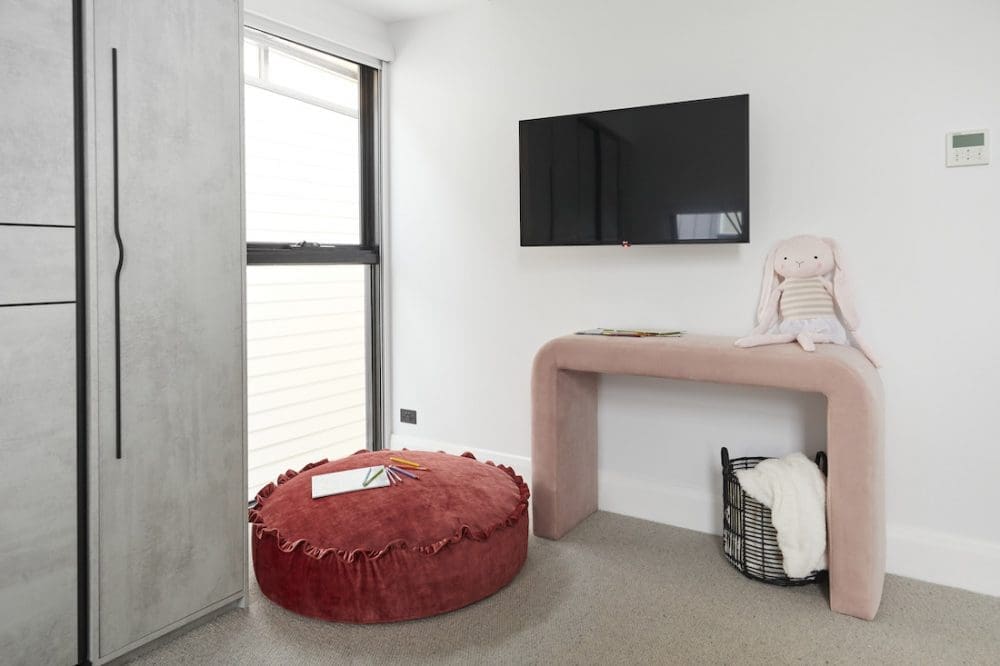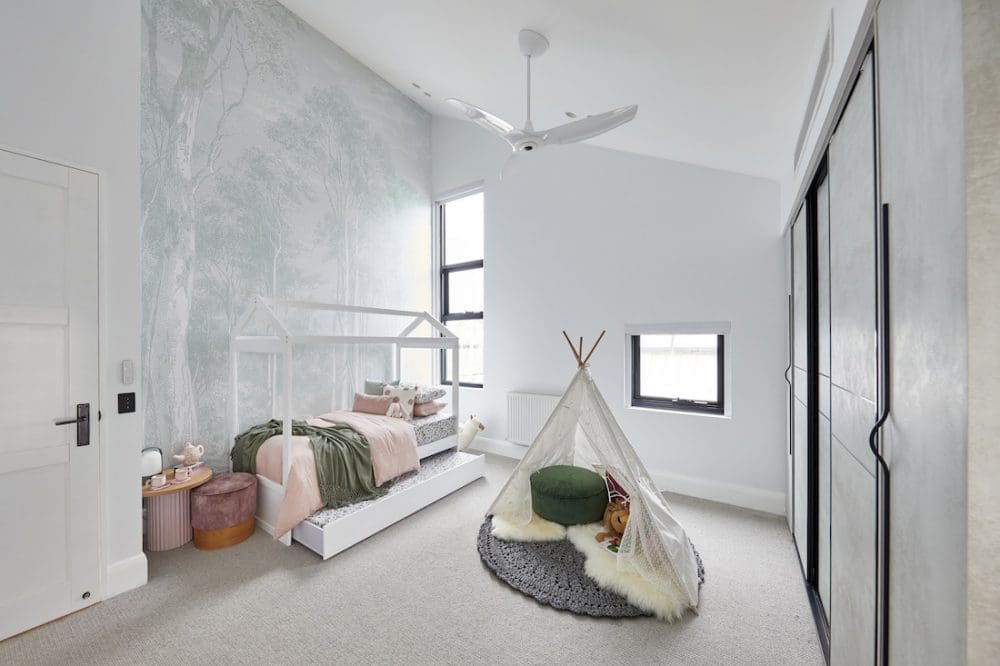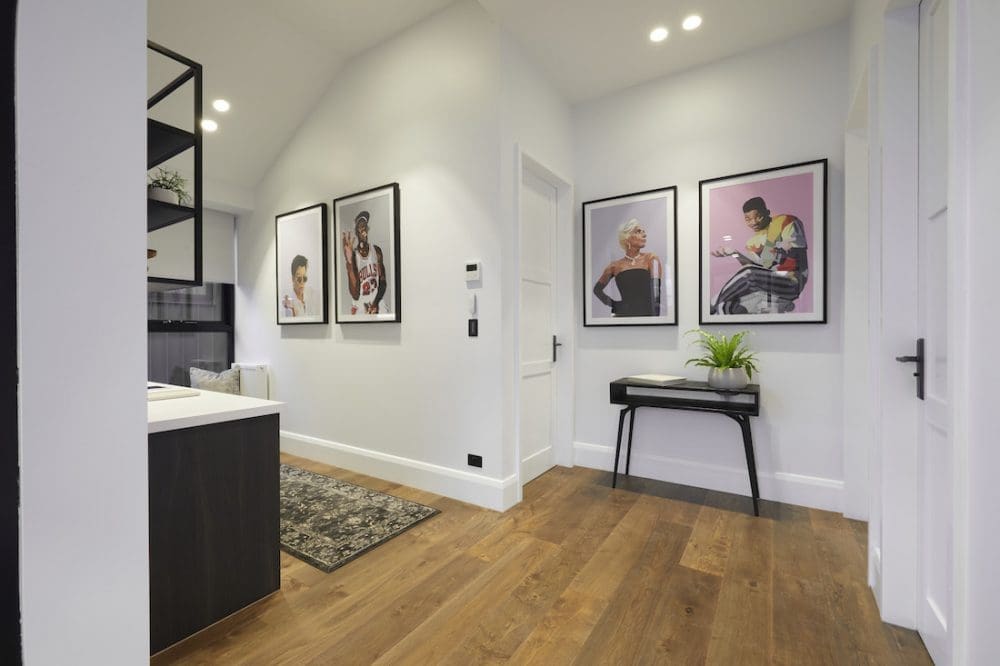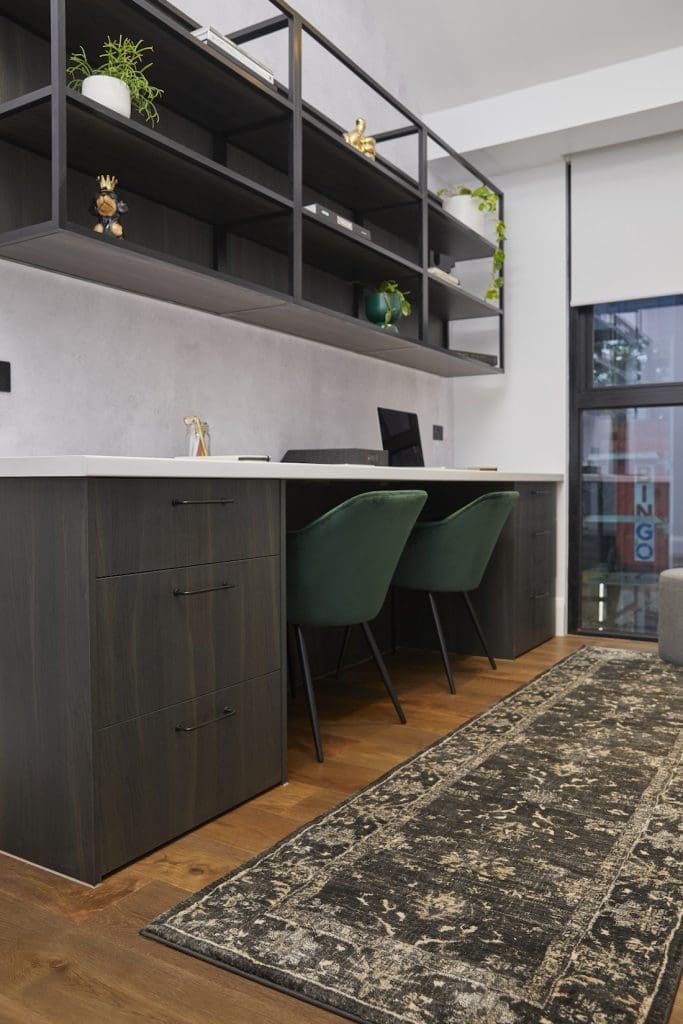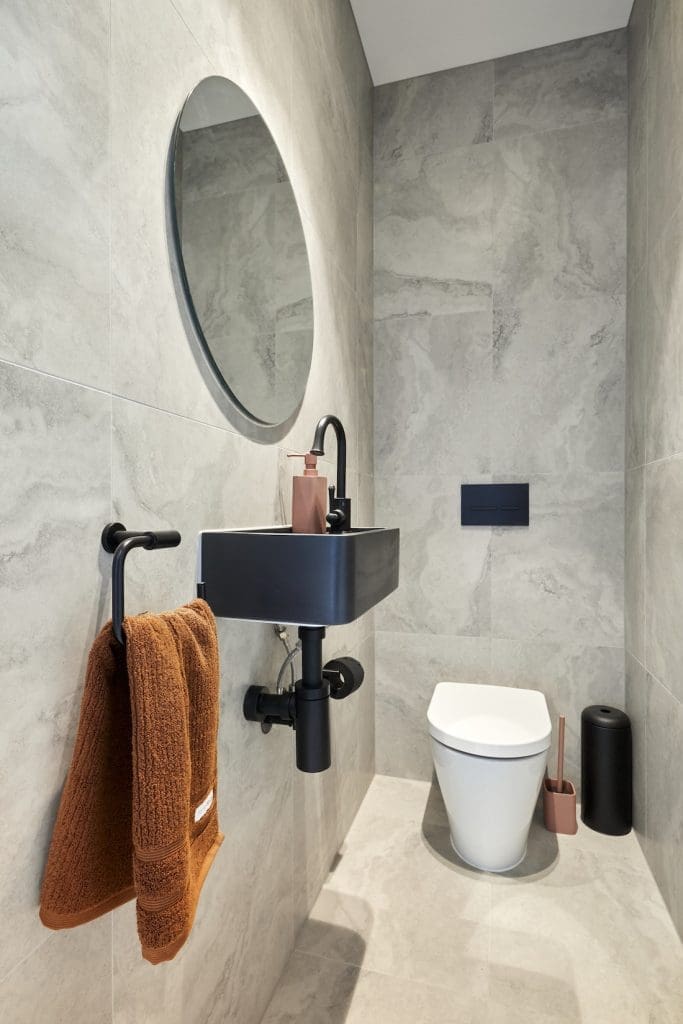 Daniel and Jade
These guys took on an almighty task this week, delivering a third upstairs bedroom, as well as a living room, study space and attic storage. They're hoping to appeal to a family buyer because who wouldn't want a 25 square meter storage space in their home?! Sounds like a dream to us!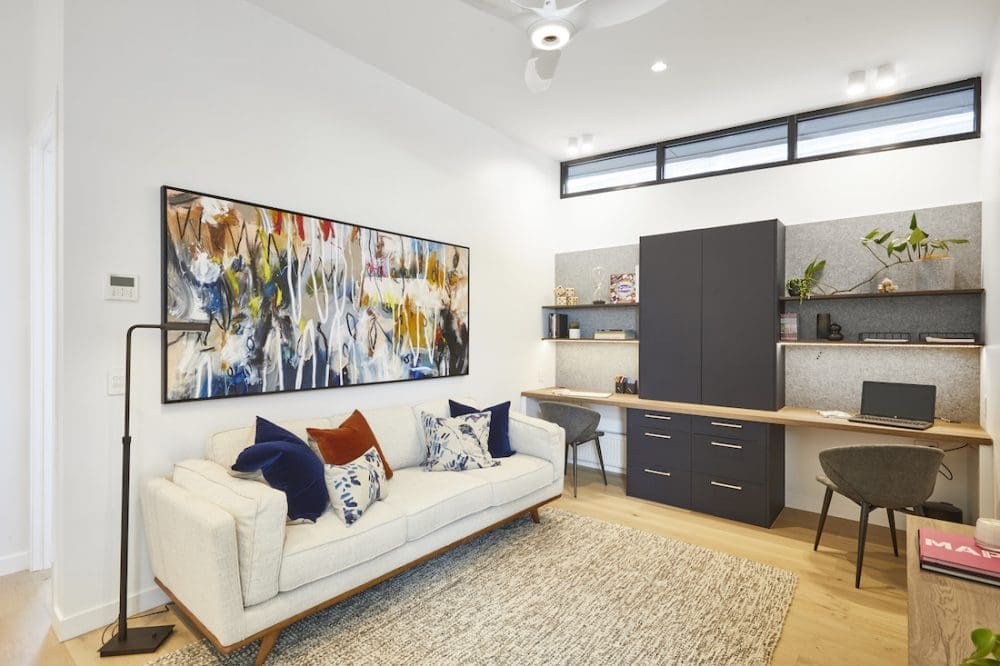 The family-friendly couple delivered again with a stellar week. The judges (mostly) loved it all, especially the attic space. Shaynna was totally in love with it and we think it's going to pay off for these guys come auction day.
That coveted 'emotional connection' was lacking in the rumpus room (should have included a teepee 😉 ) but the judges still praised Daniel and Jade for their full upstairs reveal, calling it real estate gold.
Score: 27.5 / 30 (3rd place)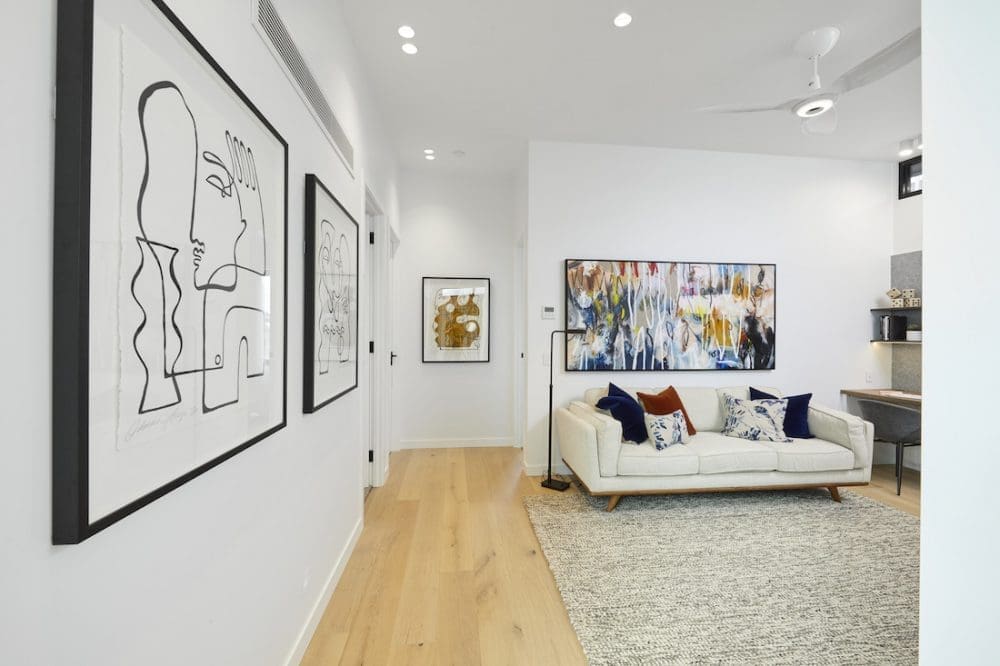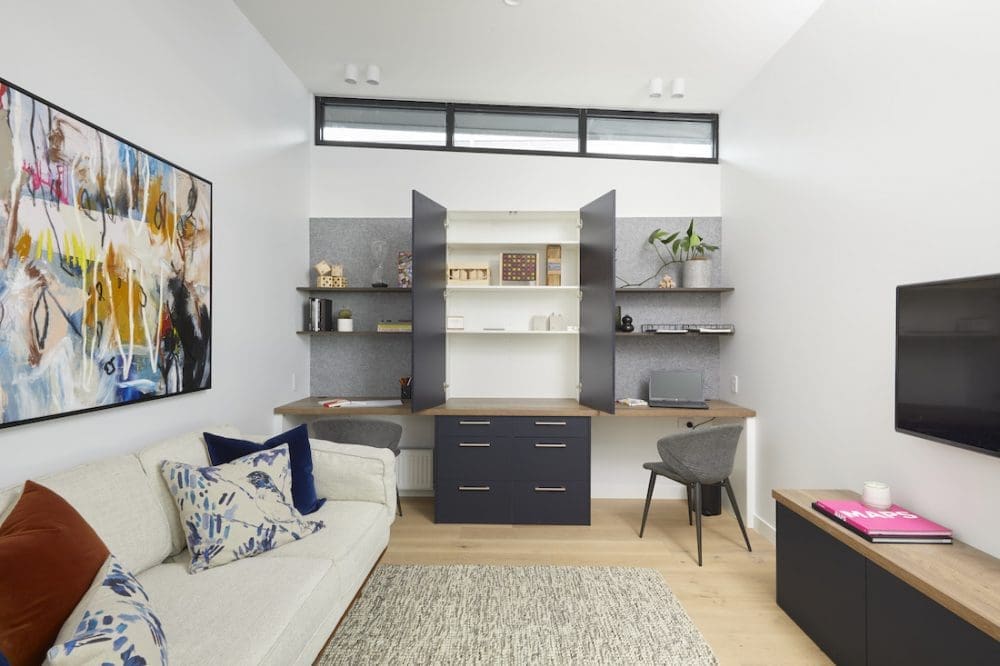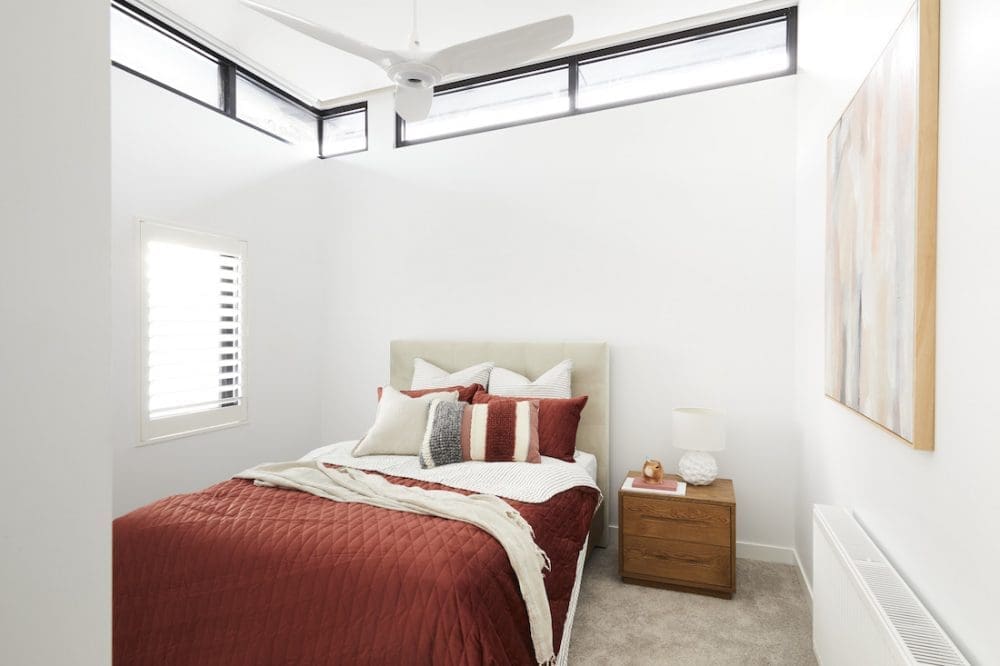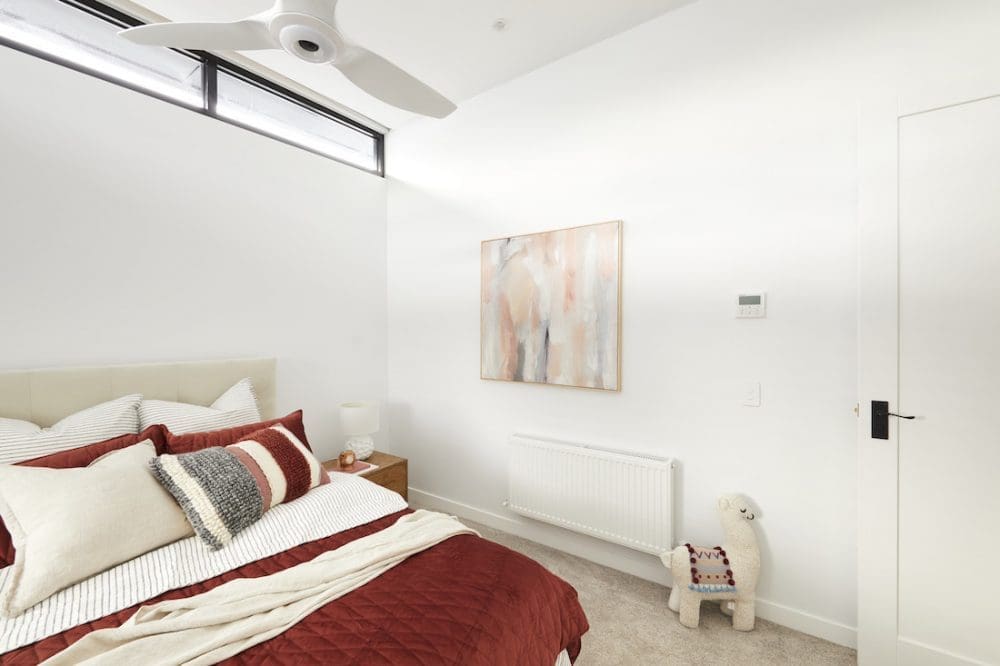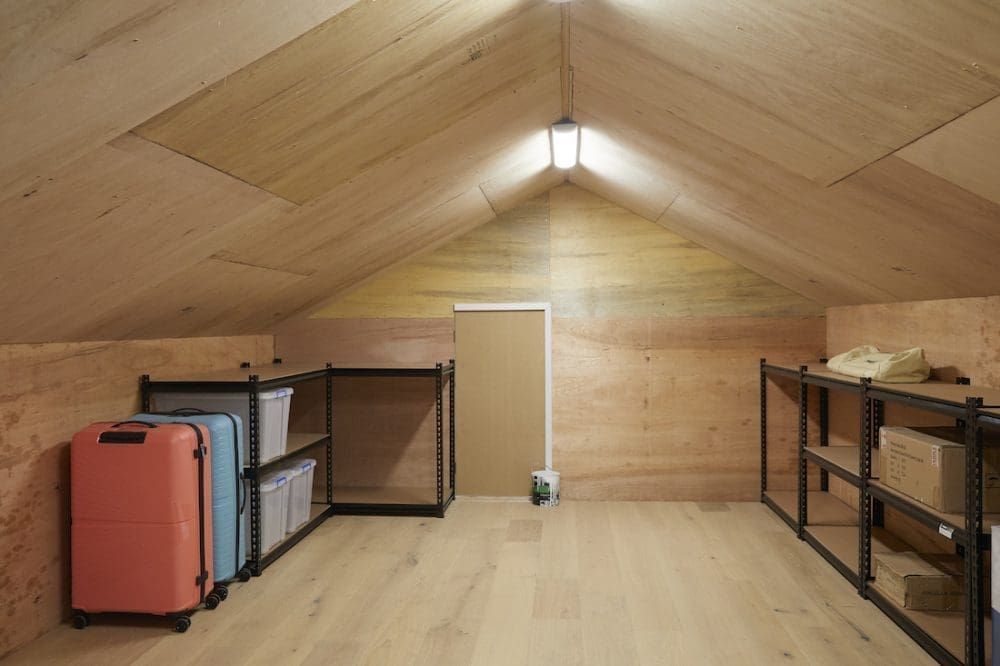 Luke and Jasmin
It was problem after problem for Luke and Jasmin this week. But when it looked like they weren't going to have a room to deliver (you kinda need floors in order to have a room to reveal), they pulled it outta the hat, completing a living room and another upstairs bedroom.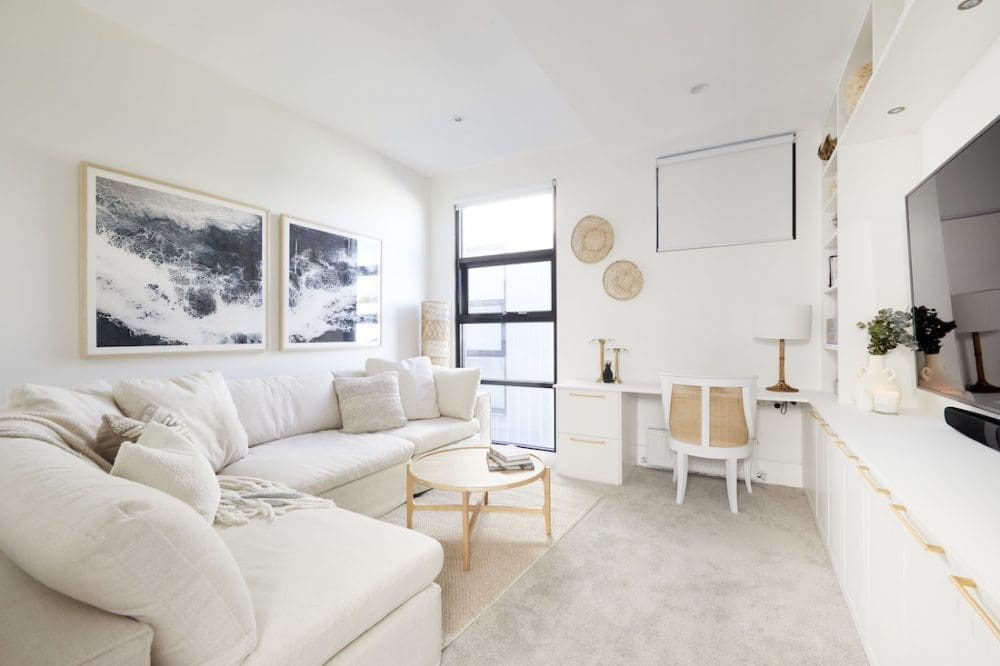 It was noted the finishings and painting were a bit rough (where was that criticism on last week's winning room, huh?!) but these are easily fixed before auction day.
Luke and Jasmin's living / cinema room just makes us wanna come over, sit on that amazing couch and never leave! Shaynna felt the same, stating the sofa was just right. Again, Jasmin nailed her styling in both rooms. In the bedroom, she used another Prudence DeMarchi artwork (read our feature on this incredible artist here).
That bed head… that wall colour… the VJ panelling — divine! Out of all the houses, we feel like House 4 has the best overall consistency, flow and feel (minus their first bedroom reveal) and would have been our choice for top spot this week.
Score: 26 / 30 (4th place)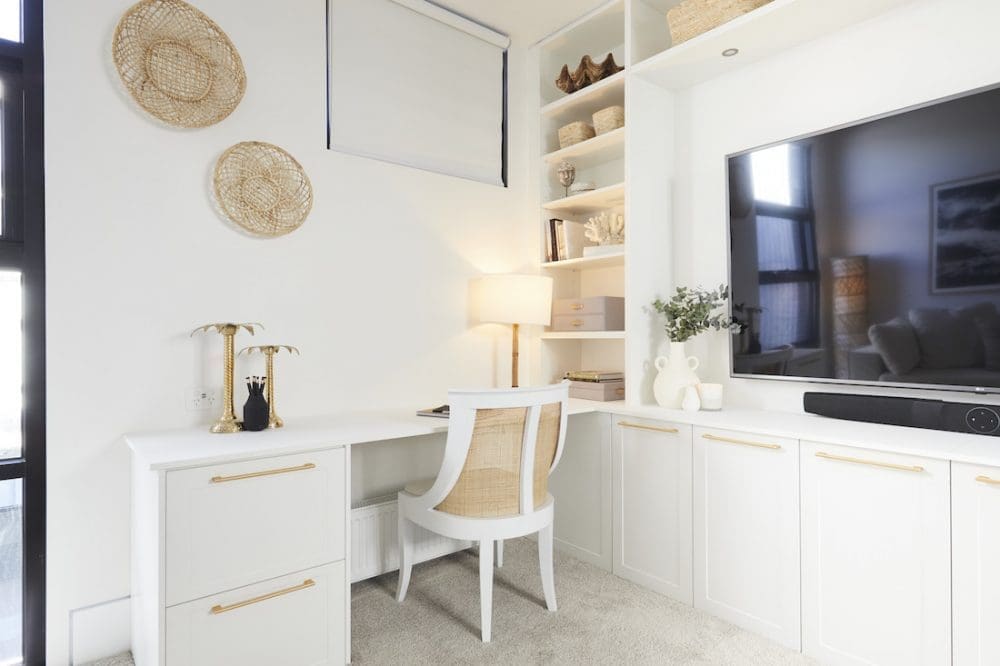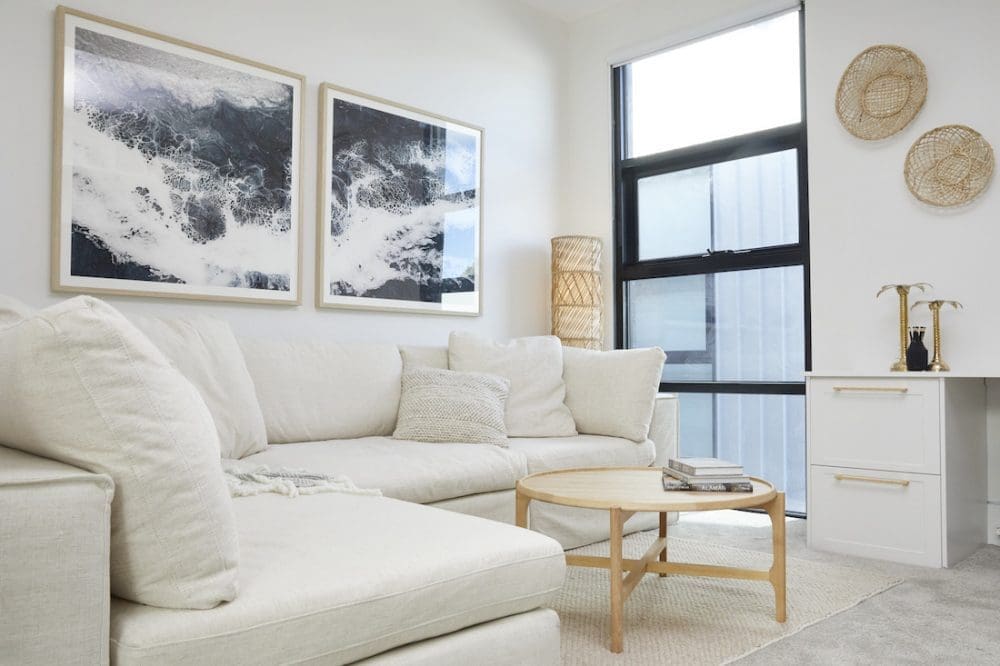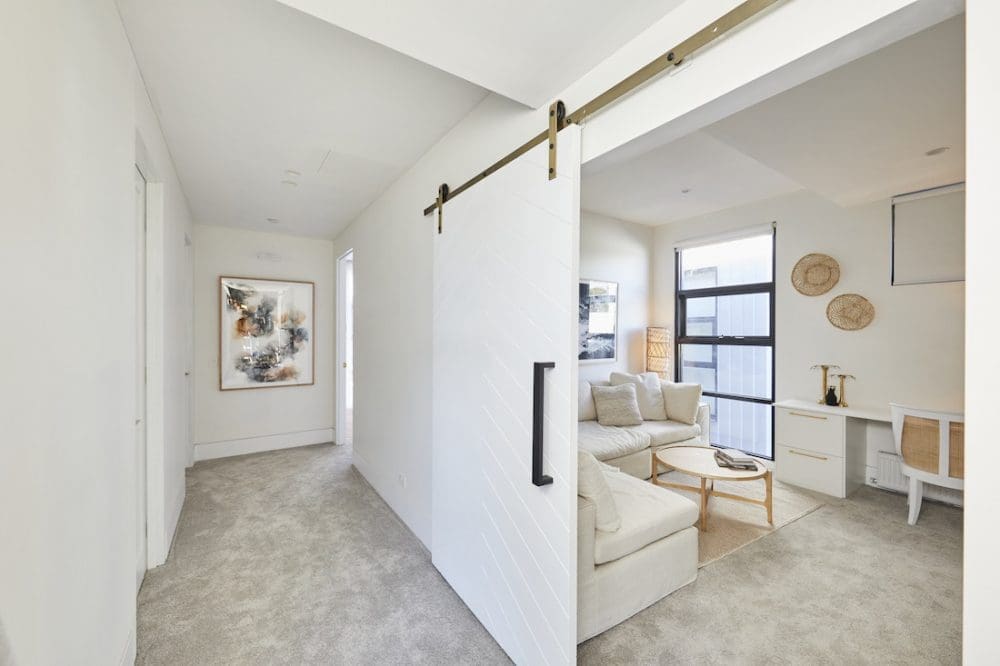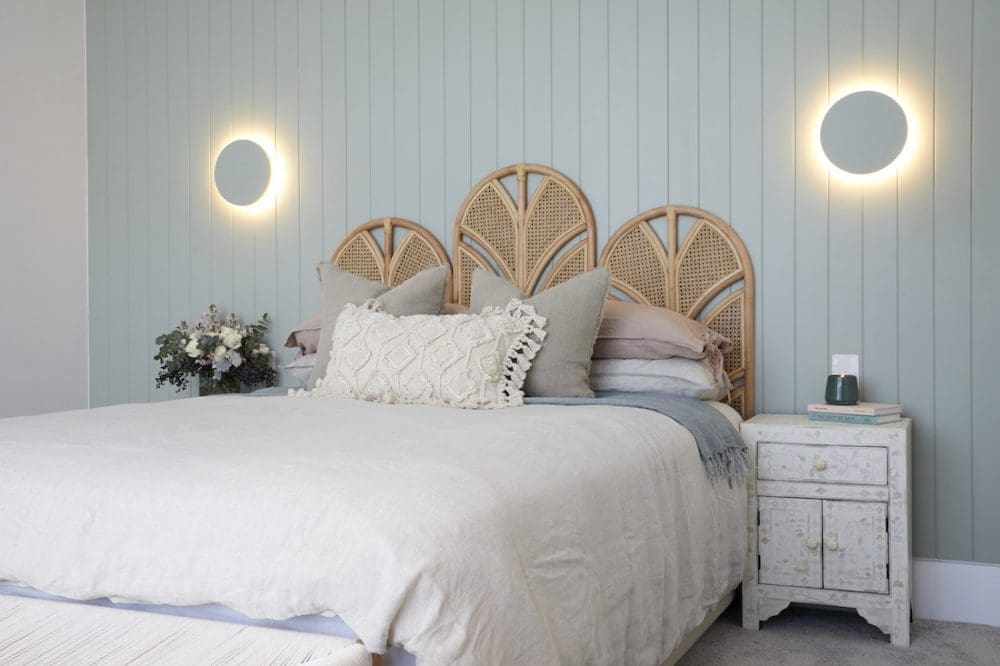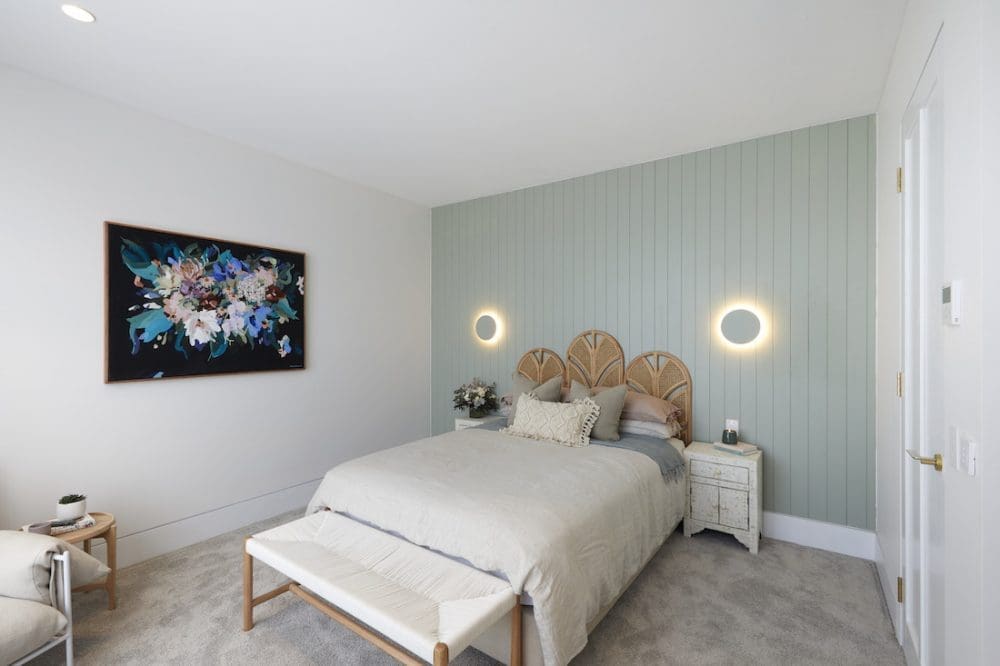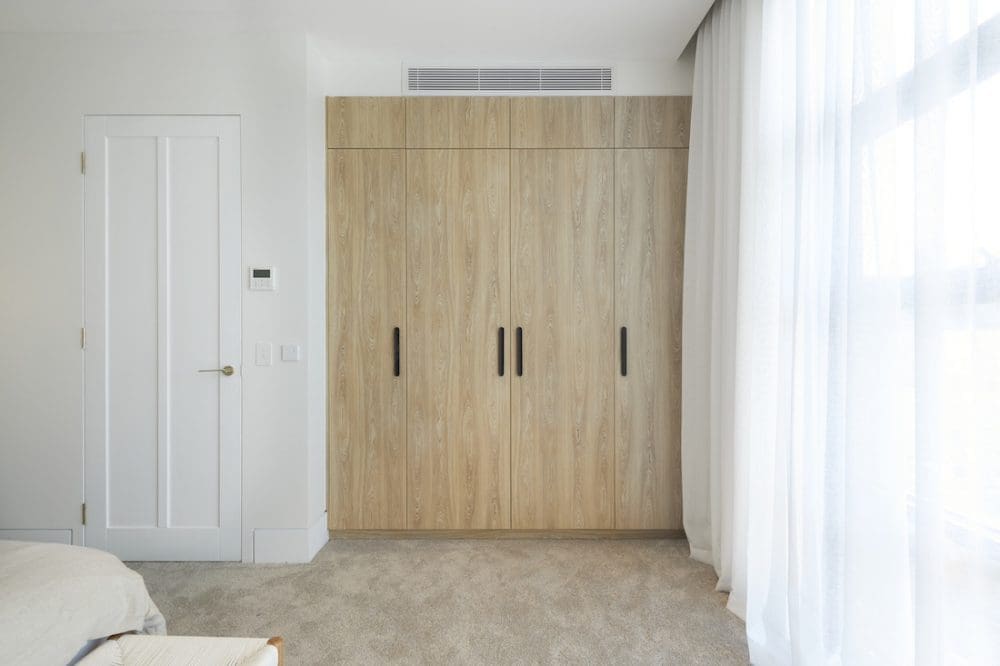 Jimmy and Tam
This isn't exactly relevant to this week's upstairs reveal, but it's funny so we're mentioning it anyway! Jimmy and Tam have bought a giant palm tree to go in their front yard (it'll match perfectly with their palm-print wallpaper from their guest bedroom). But the best part is, they've named it Darren Palmer — LOL!!
Team 5 also won the weekly challenge (which was a Lego challenge, and doesn't seem to have any relevance to the actual point of the show but whatever). Their win meant they took home an additional $10,000, a smart home system valued at $10,000 and an extra point at this week's judging.
Needless to say, the other teams weren't thrilled Jimmy and Tam won cause they've already won loads this season. $82,000 to be precise, and that doesn't include their kitchen package from Gaggenau so they hardly need help with their budget or scoring.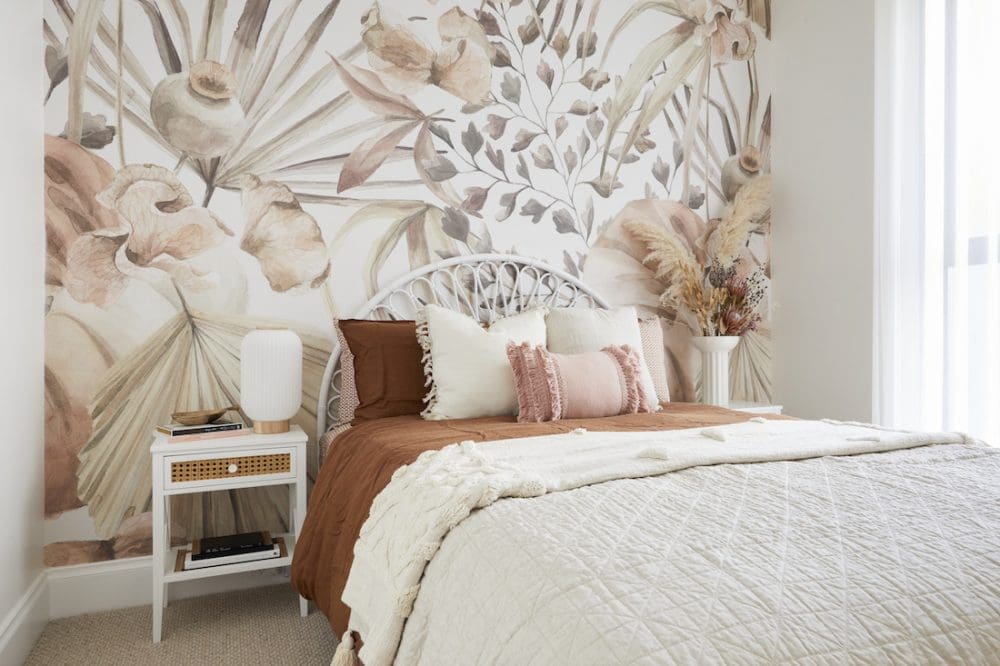 Everyone keeps saying it must feel foreign to Jimmy and Tam to come last in a room reveal. But they've come 5th 3 times now so it's not that strange. These guys continue to take risks and sometimes they pay off, and sometimes they don't.
The lovers of Grafico wallpaper included some more in this week's bedroom. It ties in beautifully with their other upstairs bedroom. Week after week, Tam gets her styling bang on, even if Neale was outraged she included dried flowers when she knows he despises them. Sorry Neale, but they're on trend and we personally loved them (check out our round-up of where to shop the best here!).
Jimmy and Tam also delivered a media room but lost vital scoring points for the placement of their TV. The judges thought it was too high for the level of the couch. Plus they said the couch was too close to the TV. Not much you can do about it in such a tight space!
Another average week for the former front-runners, but we still like how they think outside the box and do things a little different.
Score: 25.5 / 30 (5th place)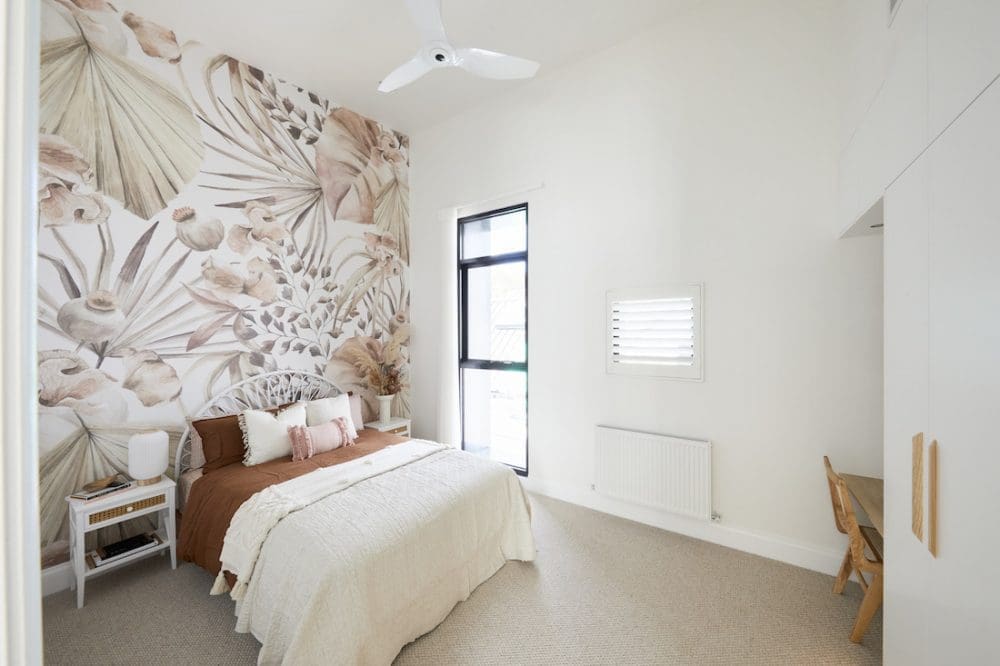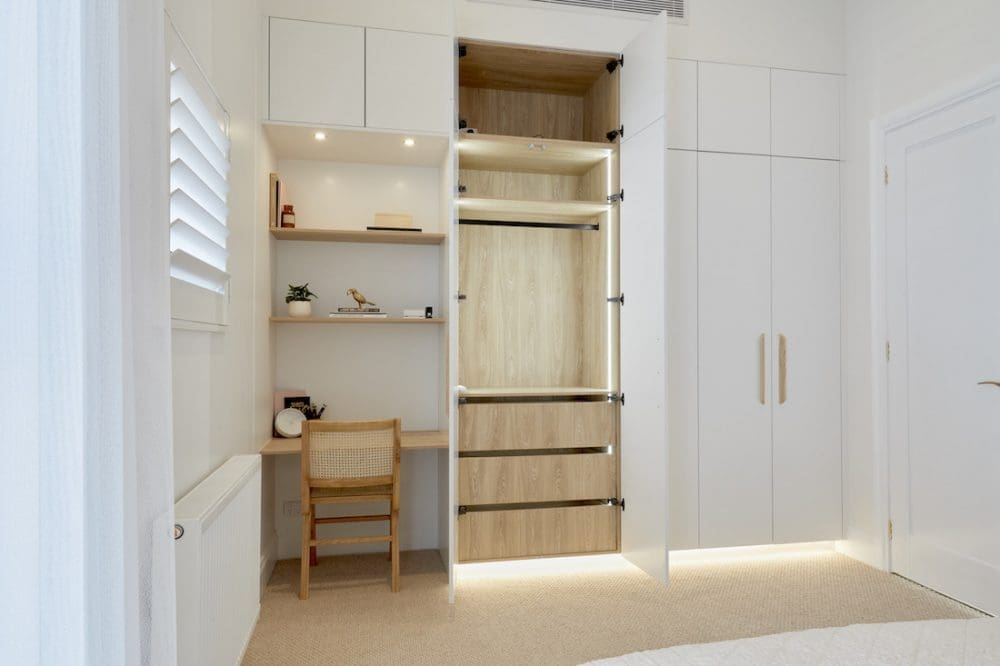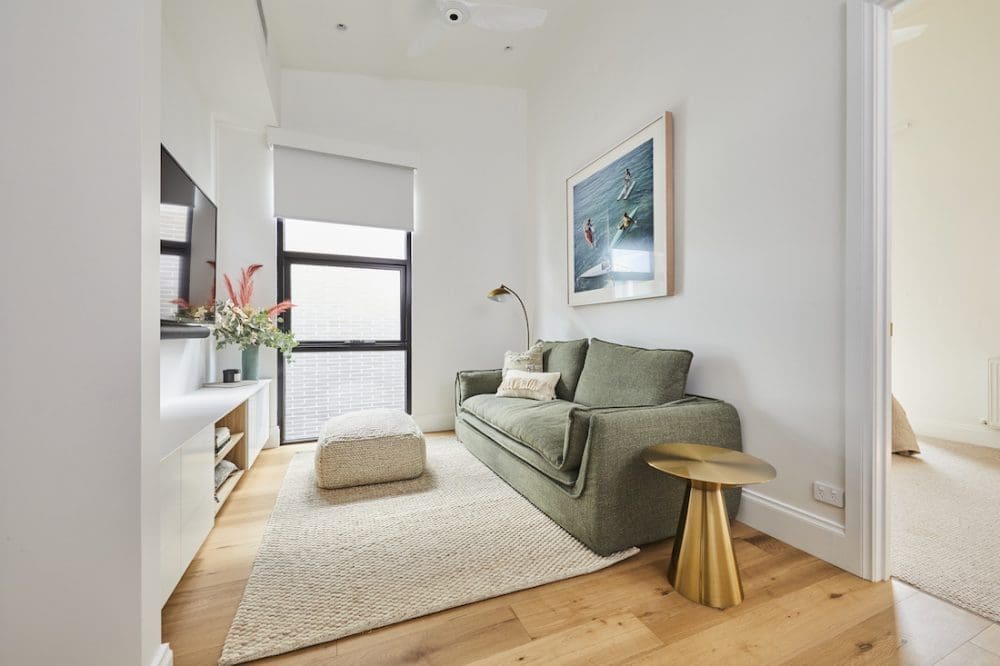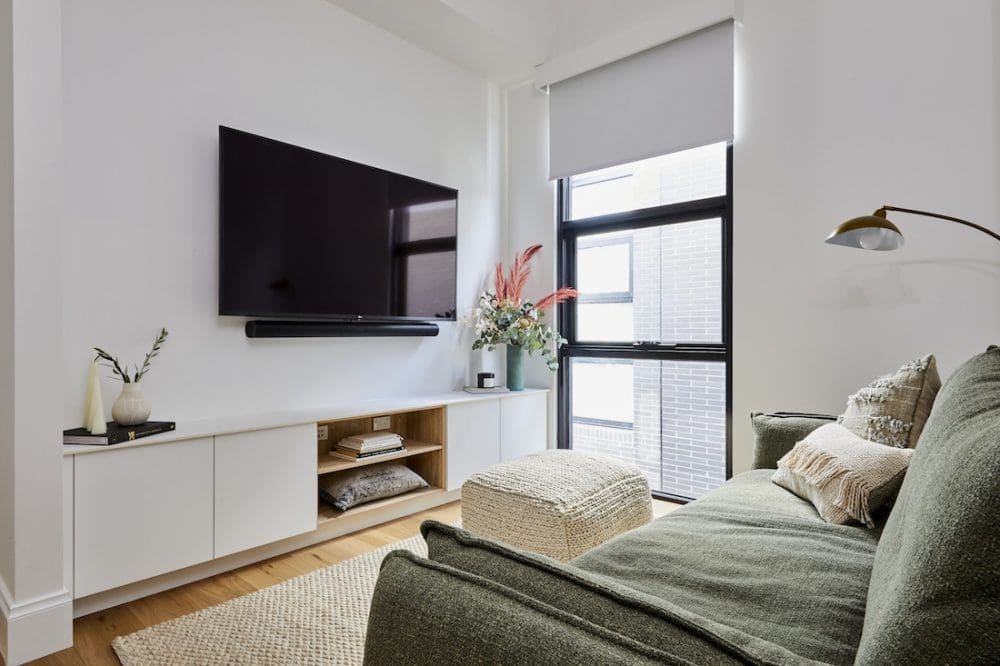 What did you think of this week's upstairs reveal for The Block 2020? Did you agree with the judges (or us?!). Tell us in the comment section below!
Be sure to check out The Block Shop if you've spied something you love in this week's room reveals. And you can catch all The Block 2020 goss on the official website.
All imagery by David Cook Photography