Living and dining room reveals on The Block this week — with some brutal feedback from the judges!
Some couples veered away from the architect's plans to swap living, dining and kitchen room layouts and… let's just say, the judges did not approve! We'll have to wait until kitchen week to see if these risks will pay off.
Until then, let's recap the rooms and we want to hear your thoughts on each! Tell us in the comments below!
Related article: Block Triple Threat: Week 6 ensuite room reveals
Related article: The Block Triple Threat: Week 7 master bedroom and WIR room reveals
Josh and Charlotte
Winners are grinners. This week Josh and Charlotte scored their first room win — hooray! — and boy-oh-boy does their budget need the boost (especially since Charlotte went all out, spending a fortune in earlier rooms like that bedroom in week 1).
We loved her choice of dining setting and those dreamy armchairs in the living room. It was great to see Charlotte use such an oversized rug… the criticism from that living room elimination challenge must still be ringing in her ears.
This couple are going with a 'less is more' approach in all their rooms, clearly working towards the end goal of auction and creating an apartment that won't divide buyers. Bring on auction night!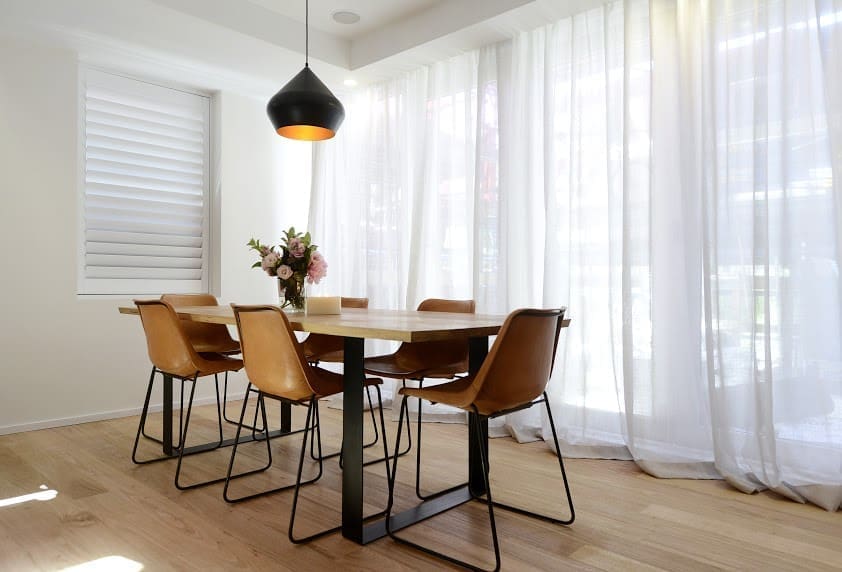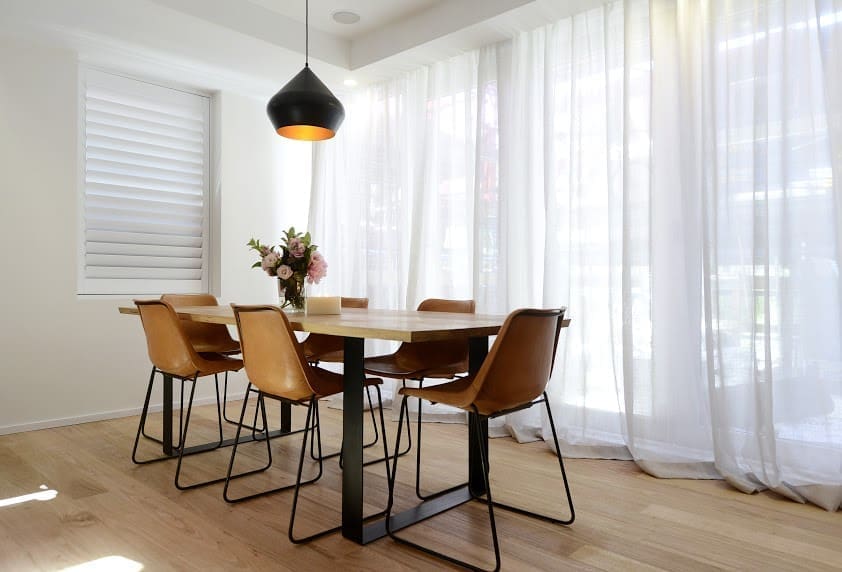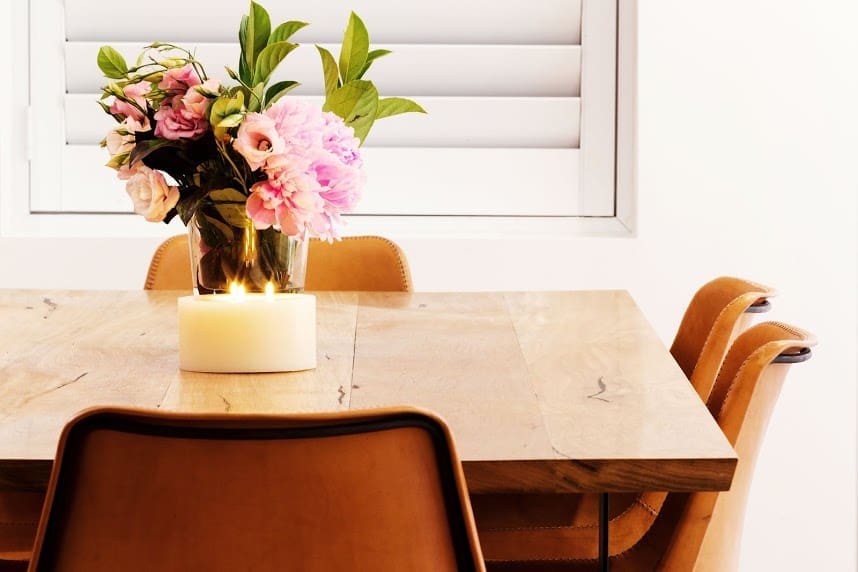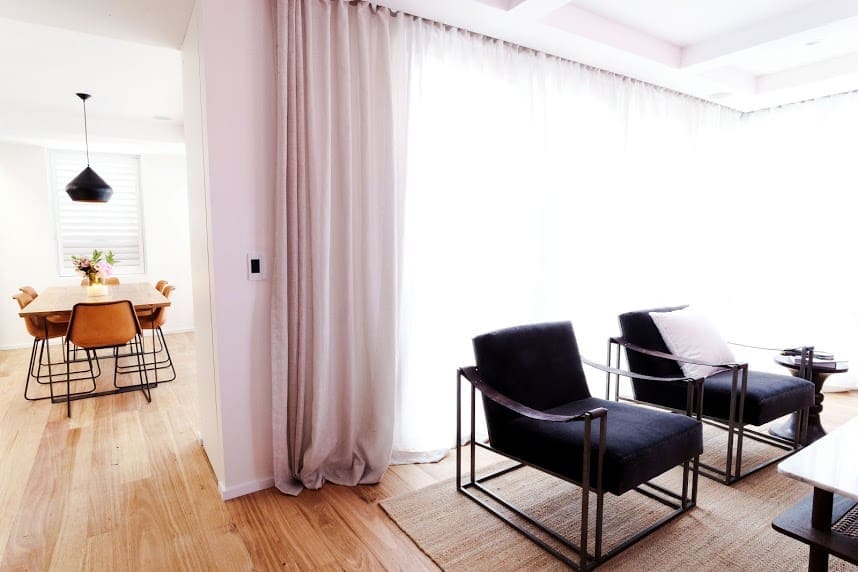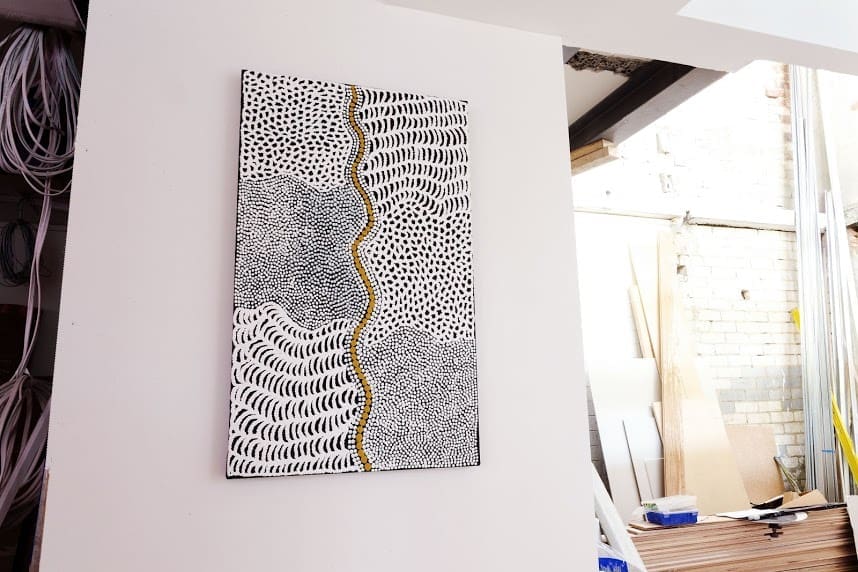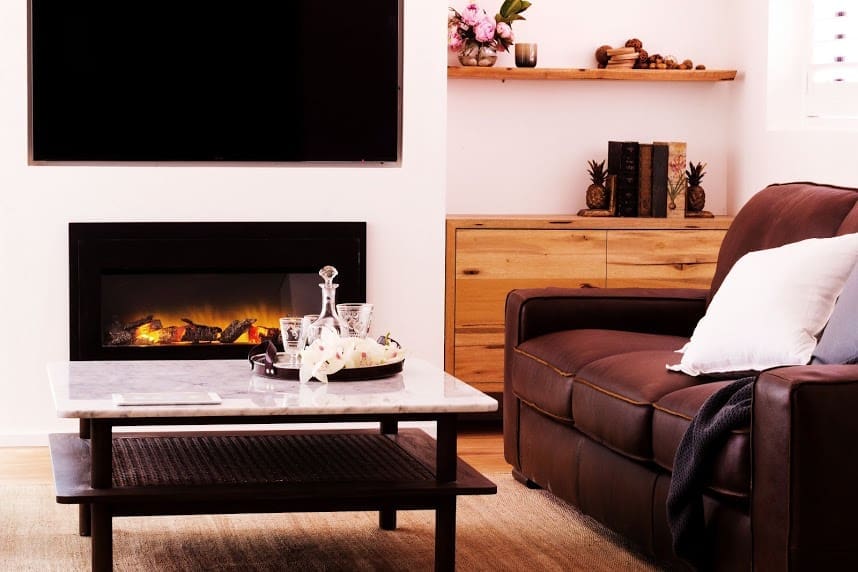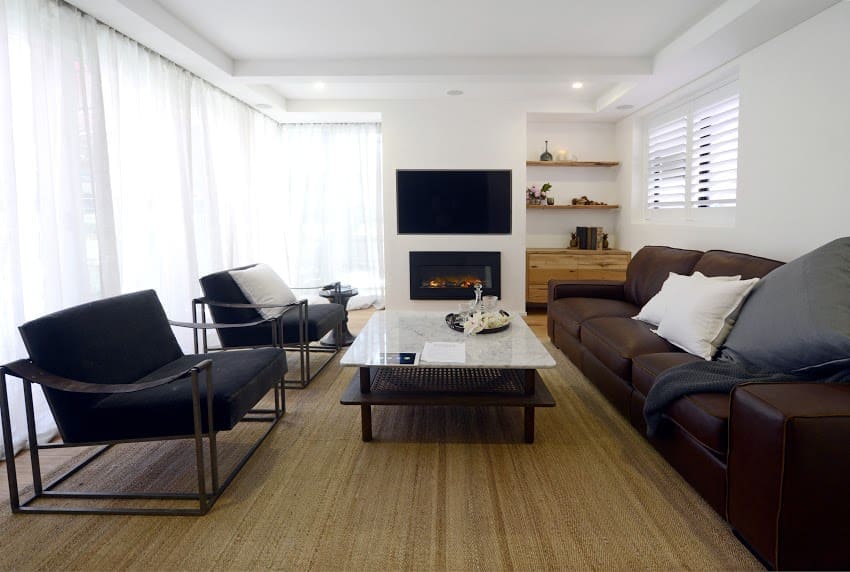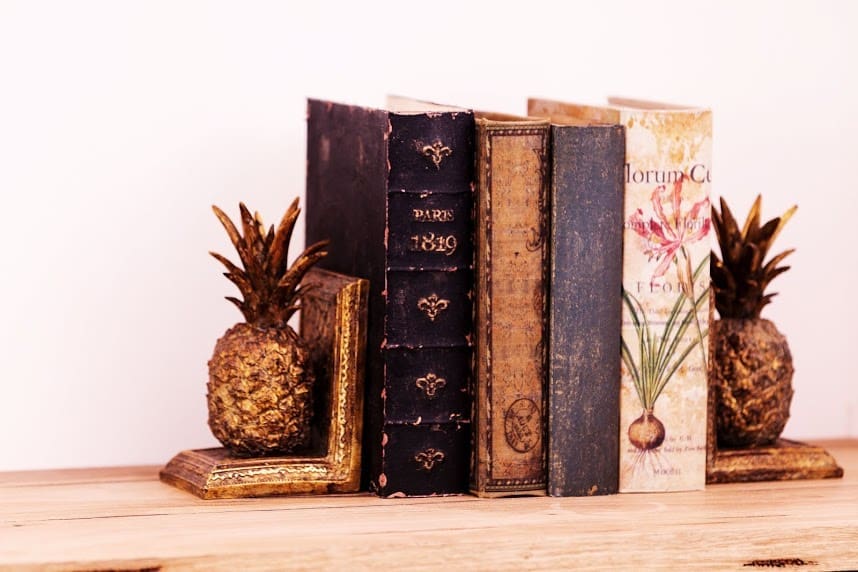 Jess and Ayden
Finally not in the bottom spot, yay! Jess and Ayden hit a few hurdles this week and advice from styling guru Darren Palmer threw a spanner in the works part way through the week, seeing Jess completely rethink her living room space.
We agree with Neale's comments that the living room needs some 'editing' — removing at least two of the throws as he suggested would definitely make the room feel less cluttered and more cohesive.
This space would also work better for us if they used a simpler rug, a larger coffee table, and a different fireplace.
What did you think of those pendant lights over the dining table? A brave choice or does it remind you of the story of 'The Three Bears'? No, just us?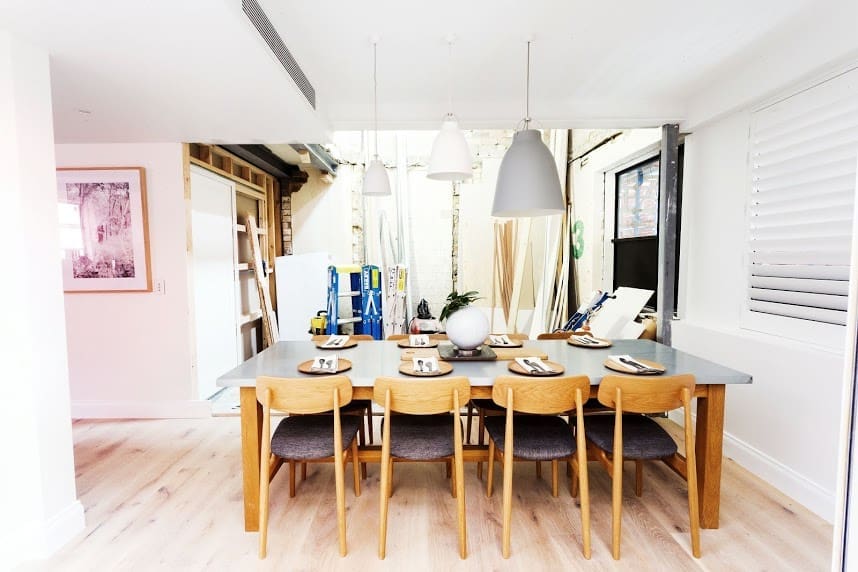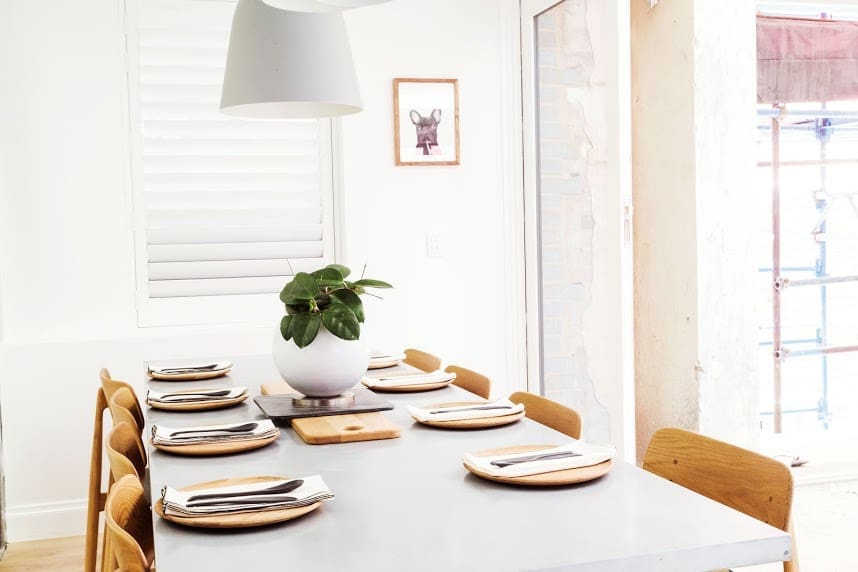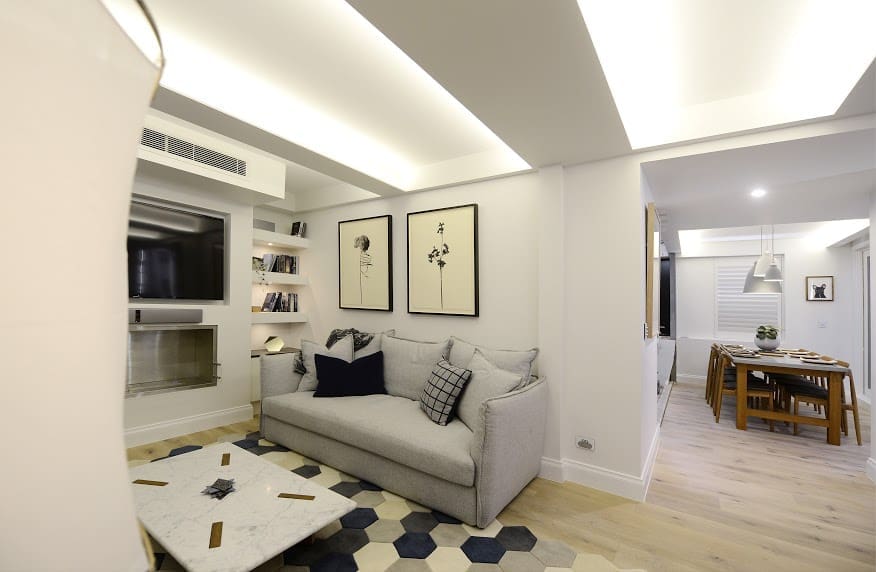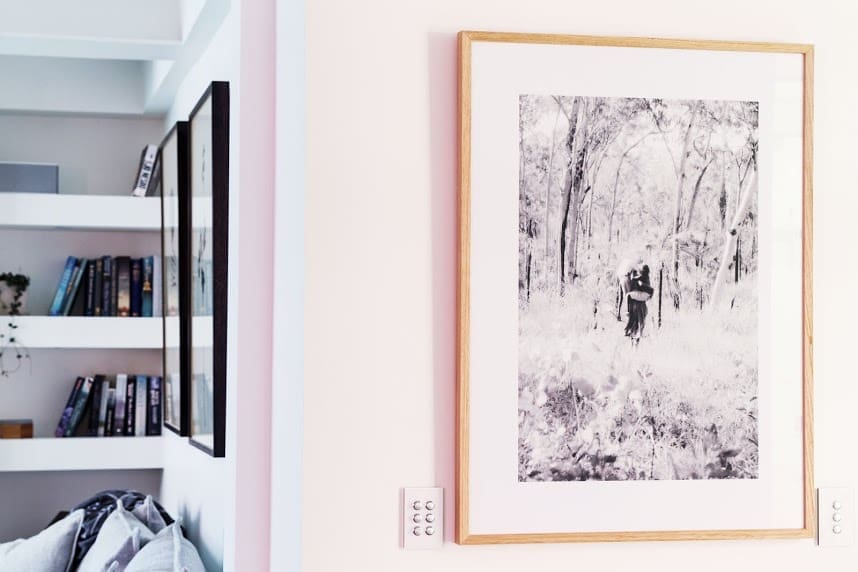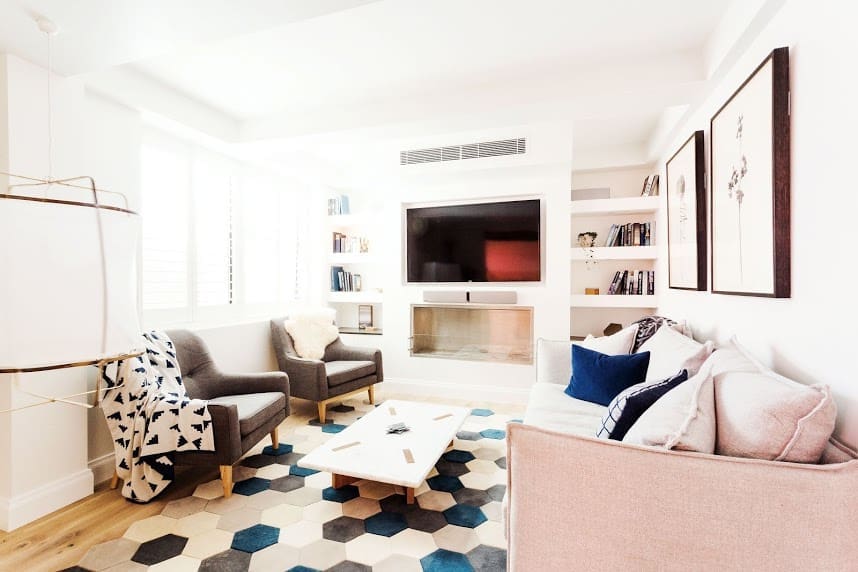 Tim and Anastasia
There was no saving Tim and Anastasia from the judges criticism this week. Do you think it was warranted?
While we have to agree that 'pimple' (the plastered over waste pipe in the dining area) is an eye sore, we hope it can be fixed before auction.
This look isn't our style but we can see where Tim and Anastasia were going with it and we give them points for layout.
As we saw tonight from the buyers verdict, the selling experts believe this look will appeal to buyers which is after all the name of the game!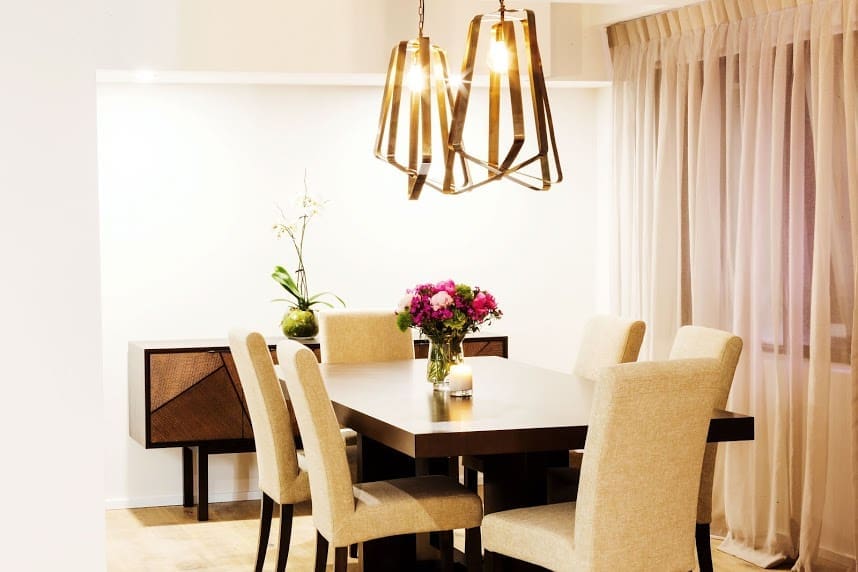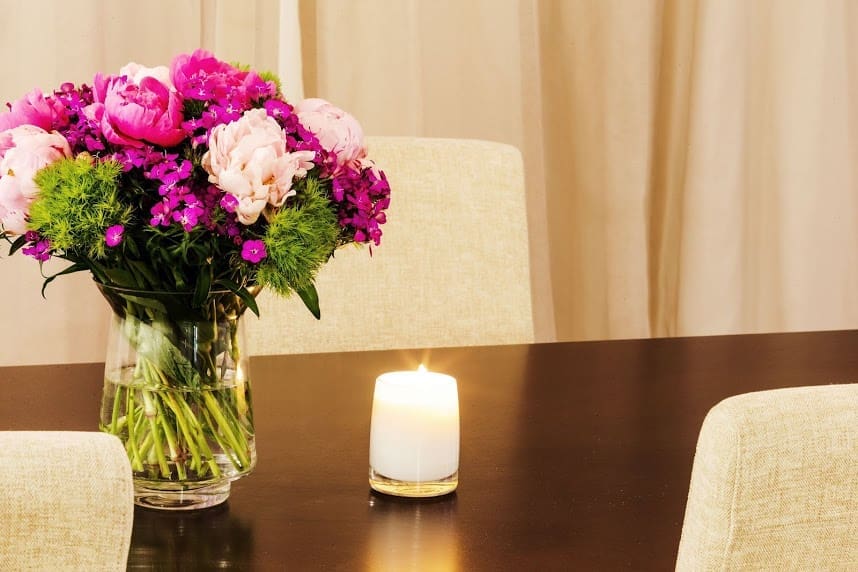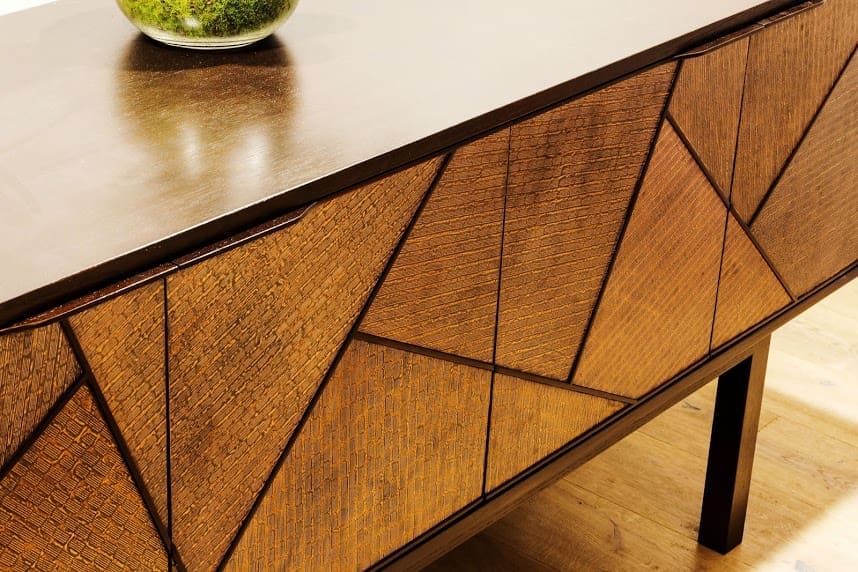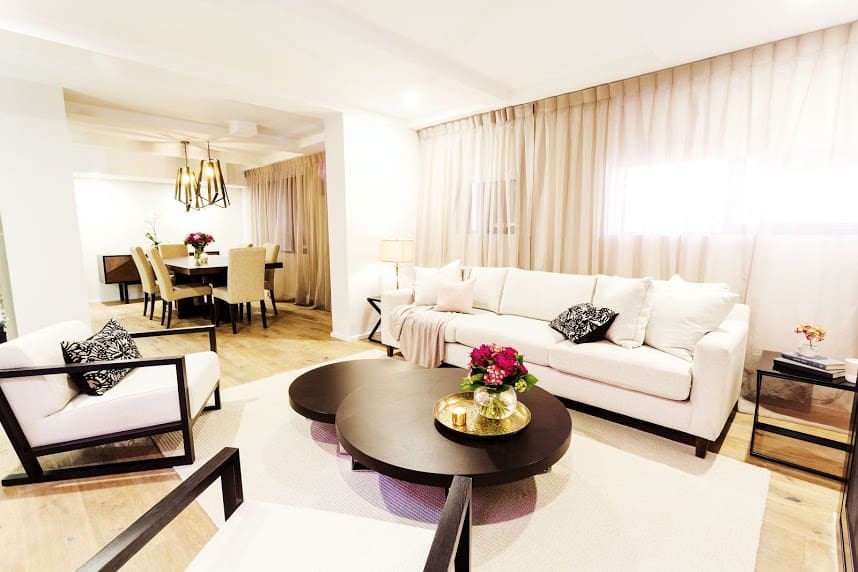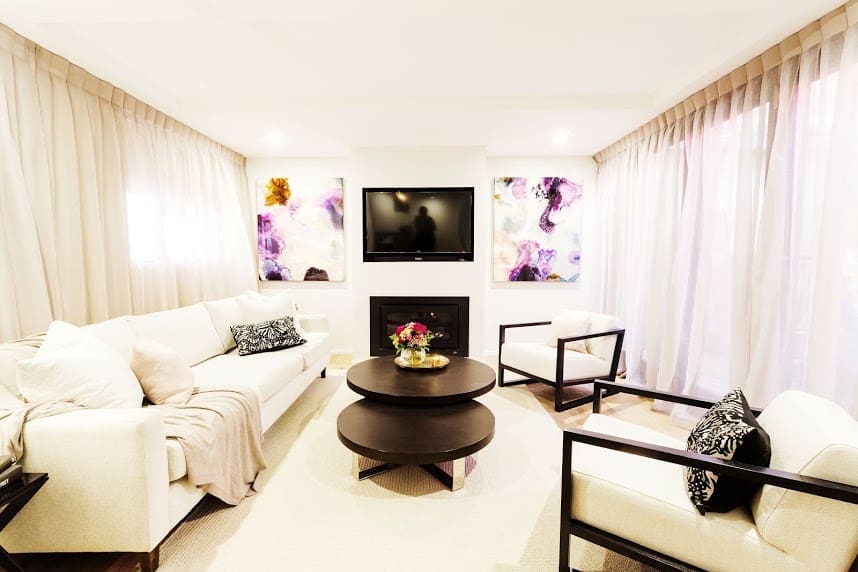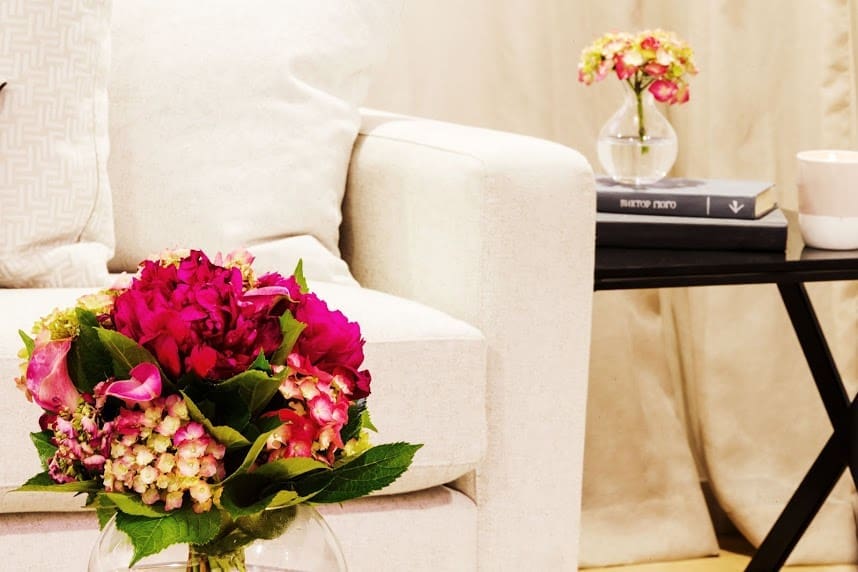 Dea and Darren
These guys made a strategic move this week — rather than making a maze of bulk heads on their ceiling, they opted to take their time to finish the rooms properly. Of course, this meant they presented an unfinished dining area and were marked down heavily.
Dea was hoping that she would end up in the bottom spot so she could hang out with Neale for an afternoon… unfortunately that plan backfired and she's now got a date with her bestie, Shaynna Blaze (last season she called Shaynna a 'bogan from Wantirna' so this should be interesting!).
Half complete ceiling aside, we love Dea's choice of furniture (especially the dining setting) and artwork. As always, she styled the spaces beautifully and those accents of green are perfect. Many of those items can be found at The Block Shop.
In the living room she used a porcelain top that fooled Darren into thinking it was real marble. While we think there's nothing better than the real thing, it certainly looked more authentic than the bench top Anastasia used in her laundry last week. Did you like it?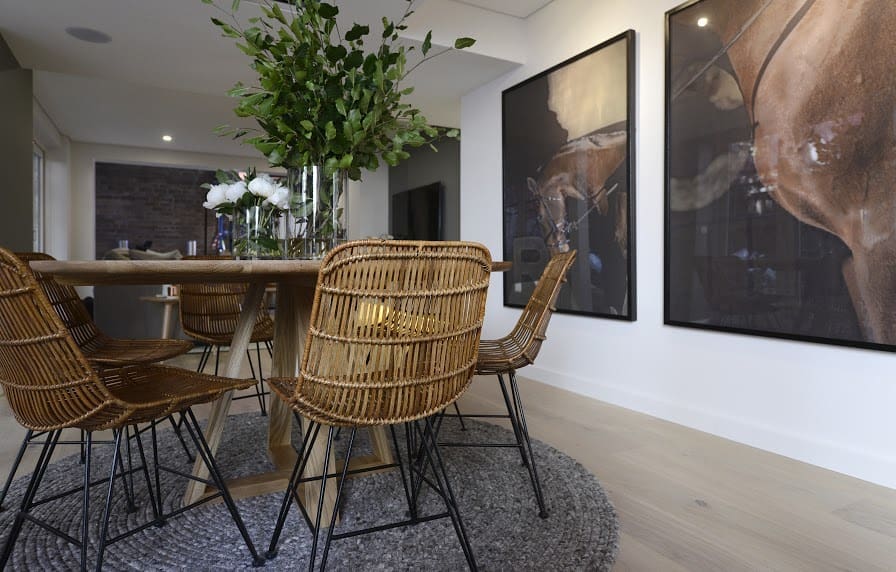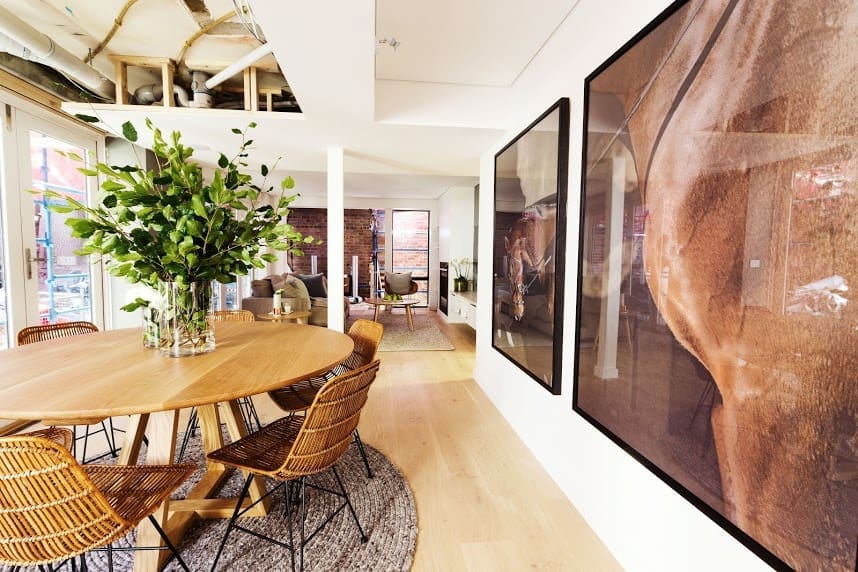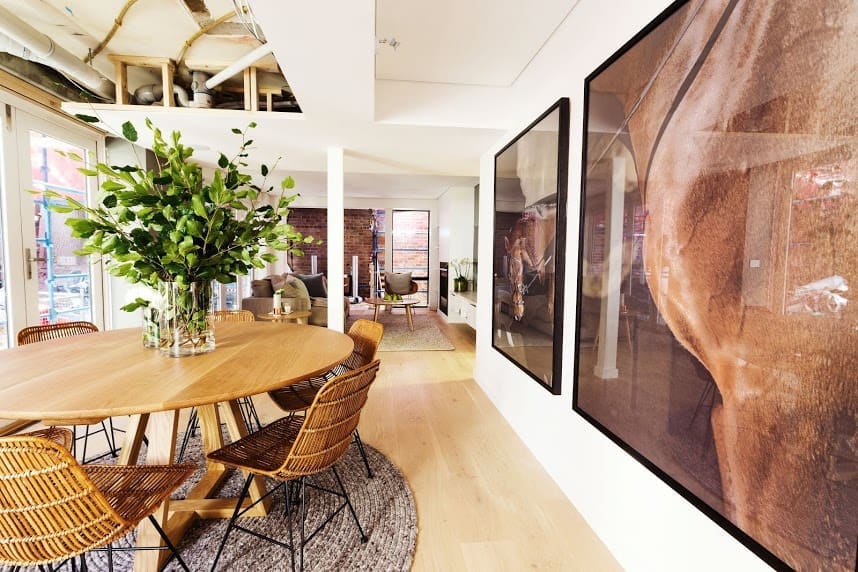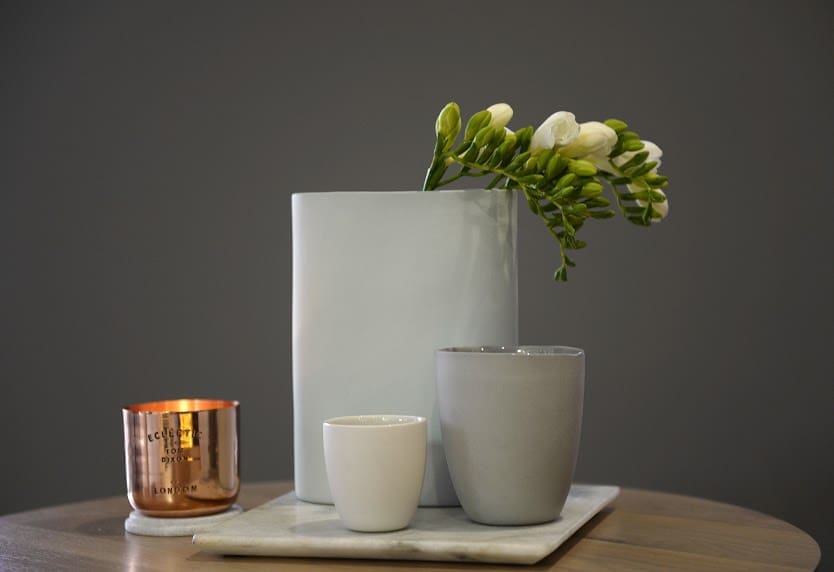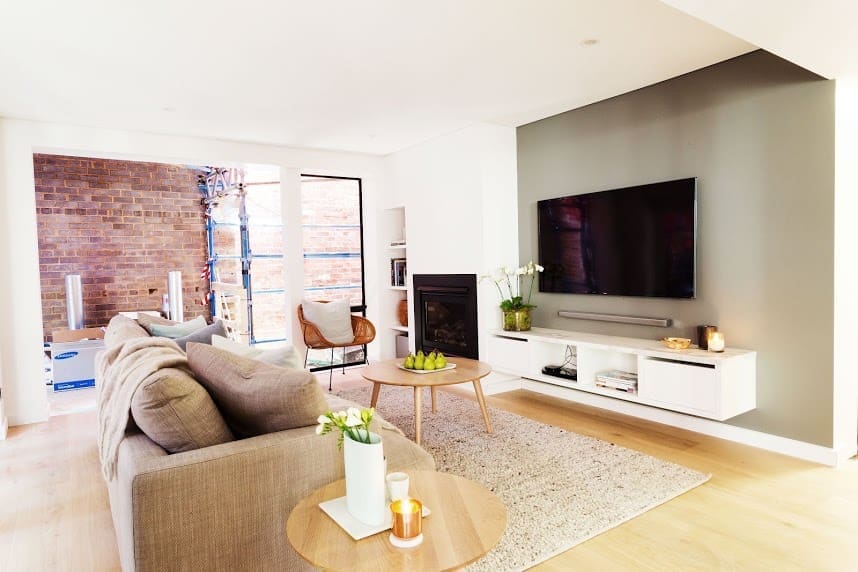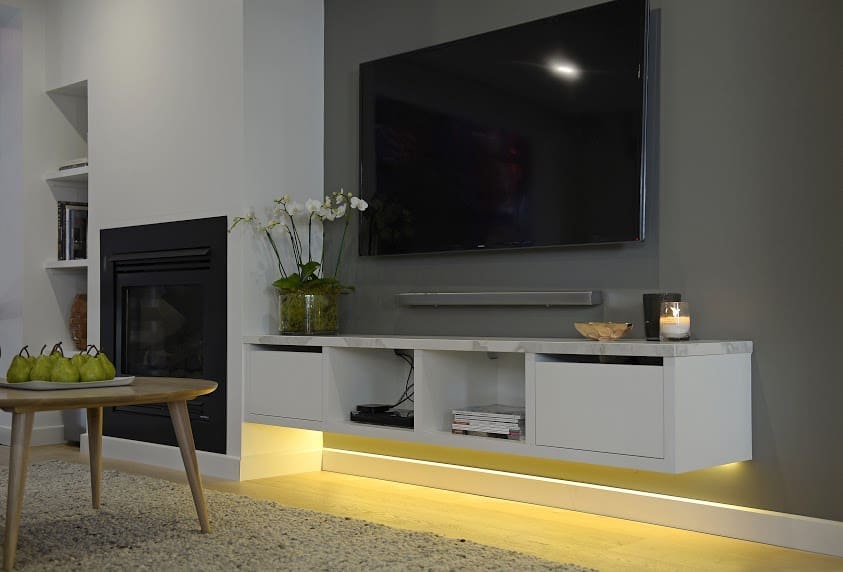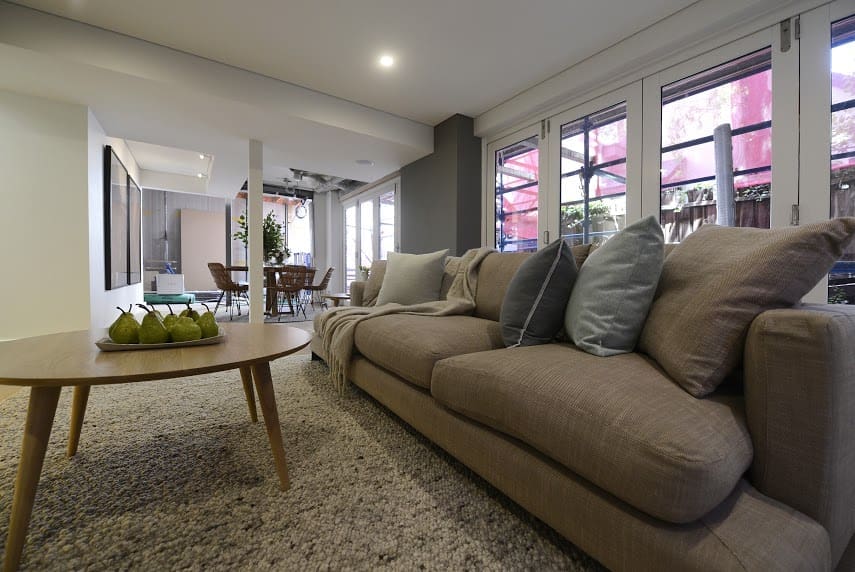 What did you think of the living and dining room reveals? Do you have a favourite feature? Tell us in the comments below!