Leading Australian stylist Julia Green has styled endless magazine covers, product photo shoots and interiors for private clients so who better to ask for advice on what to consider when buying a rug?
She's with us today to share her tips.
"The last thing you want is a pissy, postage-stamp-sized rug that looks like an island on its own," laughs Julia.
With rugs, the bigger the better!
"Larger rugs draw your eyes to the parameter, making a room feel more spacious. It creates the feeling like you can breathe."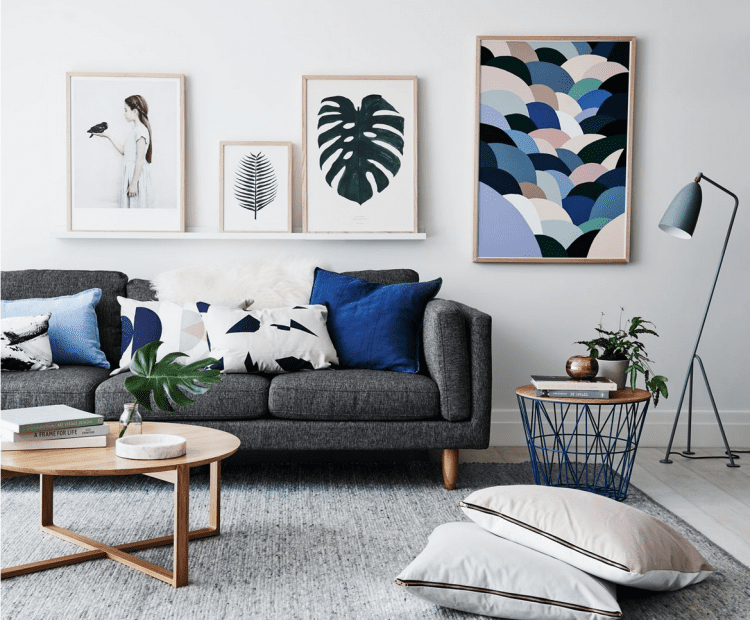 What tips do you have for selecting a living room rug?
In a living room, you want the couch to make a connection with the rug so the space feels harmonious. If there's no connection, it will be disjointed.
"A tip I use to get the scale right is to mark out the size of the rug using masking tape on the floor. That way you can place the furniture over the rug outline and see if it's the right shape and size before buying the piece."
And what about rugs in bedrooms?
"Personally I can't do rugs on carpet, I've tried but I just can't," laughs Julia.
"There's no wrong or right rule when it comes to rugs on carpet though, it just comes down to personal preferences.
"In a bedroom, the rug needs to sit under the bed rather than just having a runner for the same reasons mentioned above — it will make the room feel cohesive and spacious."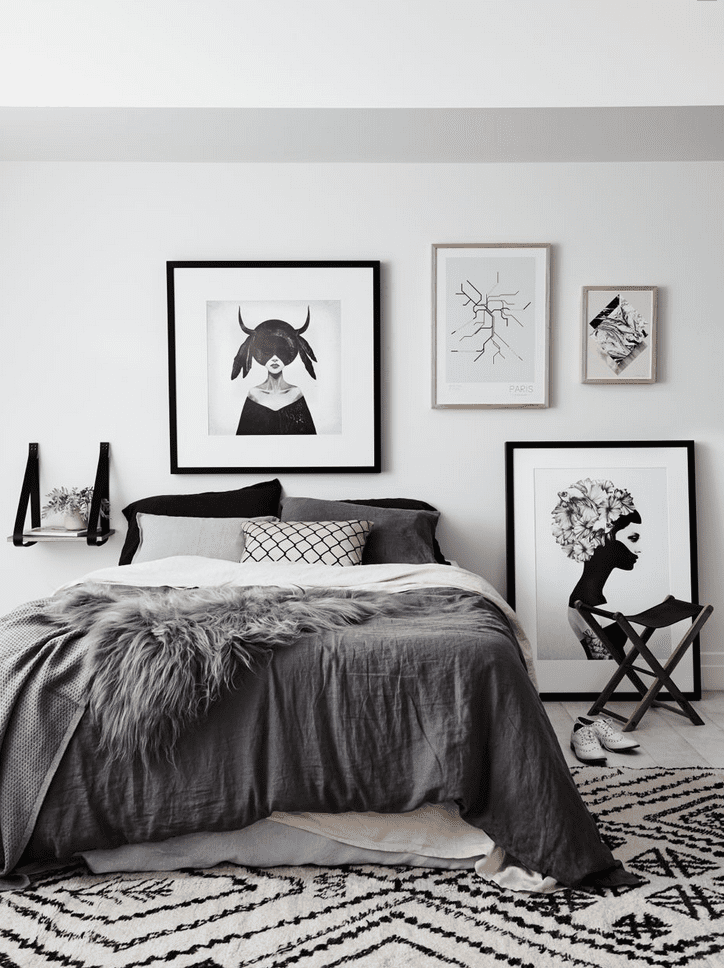 Colours and textures can be tricky, what tips do you have on getting it right?
It's important to look at the bigger picture of the space. I say busy on the walls or floor — not both — few people can pull off crazy.
"So if you have strong artwork or wallpaper, I keep it simple on the floor by selecting a single colour or more neutral rug.
"But if you have simple walls, you can make your rug essentially the art. I love a chunky felt rug, bolder pattern or burst of colour.
"With all product purchases, I encourage people to go with what they love rather than being trend driven — after all, you're the one who has to live with it."
Thanks Julia for your great tips on what to consider when buying a rug! Have you found the perfect rug? Tell us about it in the comments below!