Working in PR can certainly have its perks and for Sarah Cichy, Managing Director of Piccolo PR which specialises in Homewares and Design brands, she's one of the first in Australia to hear about the latest in homewares, decor and design brands to hit the market.
So naturally we were so excited when she invited us to step inside her gorgeous Rose Bay apartment.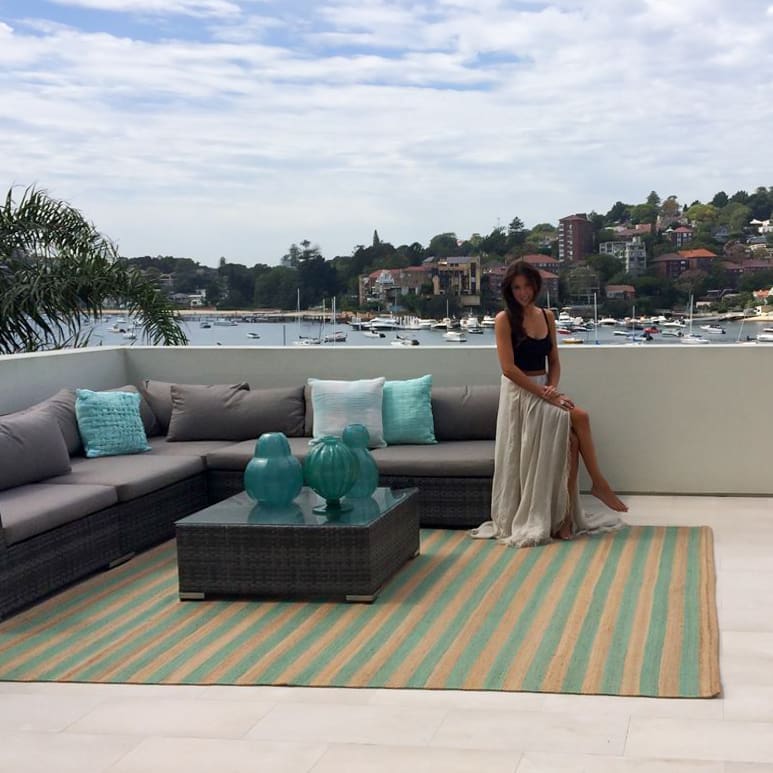 I would describe my style as ultra-minimalist with touches of art deco and strong and colourful contemporary artwork.
"My last apartment was very feminine but have found a nice balance between creating a 'lived-in look' without being too precious. I like the idea that no one would be able to tell whether a male or female decorated the place. Most furniture is by Jonathan Adler, and softened by cushions and artwork," says Sarah.
What is your favourite space in your apartment?
"The balcony. It's a 'room with a view' and features an outdoor table seating, egg chair, oversized couch and rug. I think I may have broken some design rules here — but it works!" laughs Sarah.
"I love spending time here, especially with the beautiful view of the bay."
Did you experience any decorating challenges when you moved into your apartment and how did you overcome them?
"Not really," says Sarah, "this place is a little smaller than my last apartment so I had to consider how to use the space wisely. I prefer the intimacy of this apartment as it means that I could invest in a few larger, signature pieces and not have to fill or over-style the room."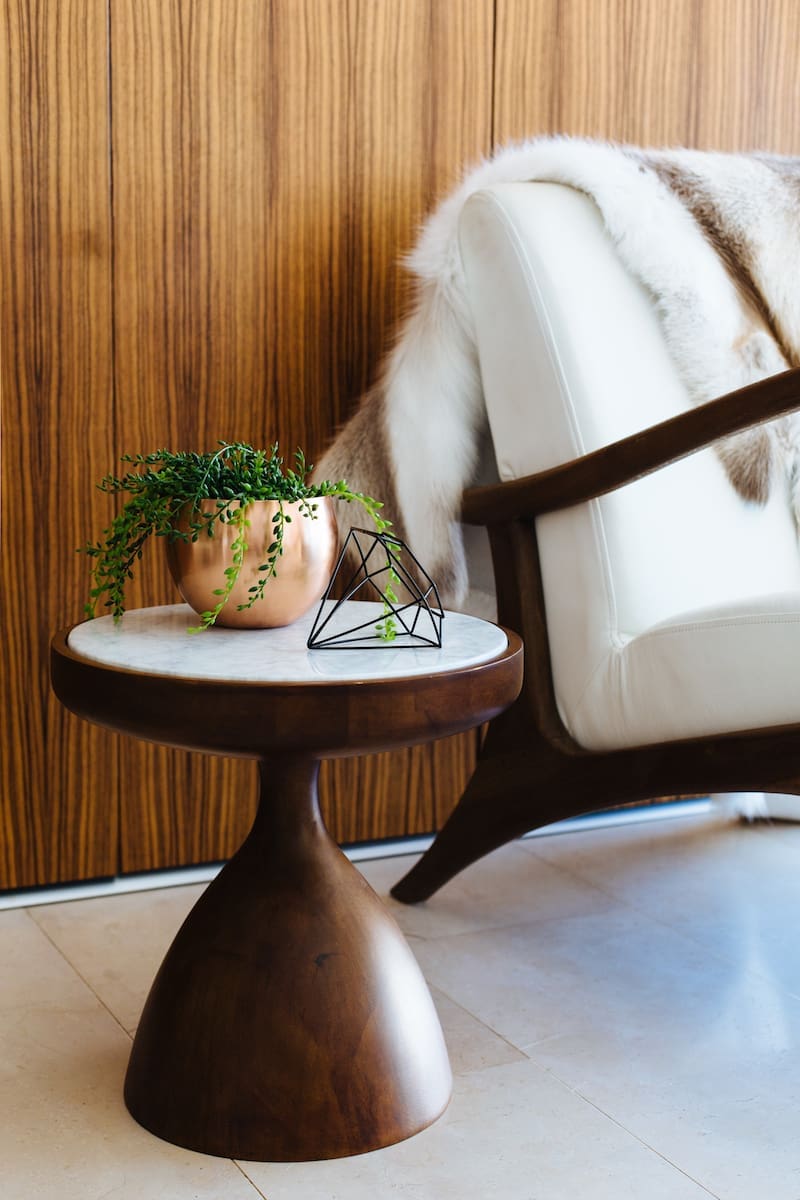 Talking about investing in good pieces, can you tell us your favourite places to shop?
"Ohhh, I have a few," laughs Sarah.
"Coco Republic is always great. I recently cleaned up on cushions at Rapee when they had a sale. Incy Interiors is definitely my preference for children's bedding. I recently bought the Eden bed for the spare room for when my nephews stay over. I also can't go past Kate and Kate for their fabulous throws and towels."
Have you noticed a shift in people's appetite for home and lifestyle products?
"There's been a huge increase of late. Over the past four years, I've noticed people investing more effort in bringing out the best in their homes — it's almost become more fashionable than fashion!
"We manage a lot of lifestyle brands and in many ways Australia is becoming an industry leader in this field — we even have international brands approaching us to represent them."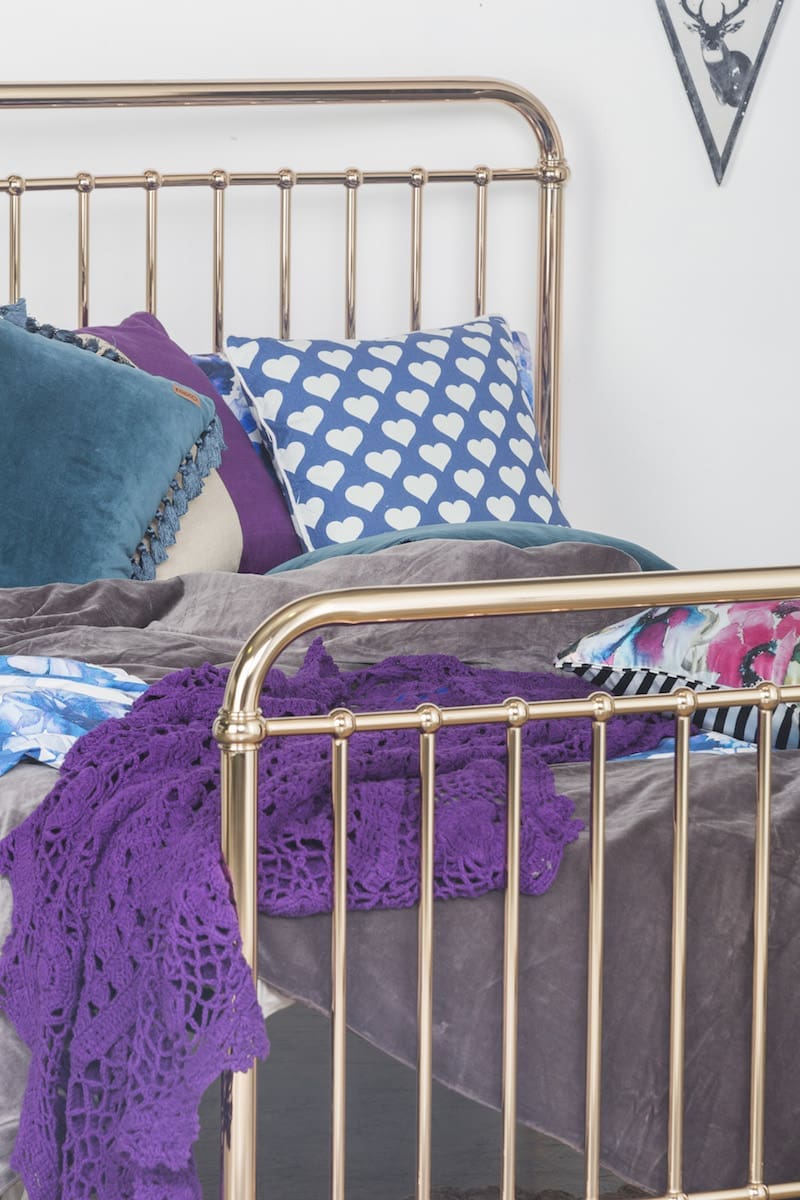 And finally, what would you say are your top tips to create a stylish home?
Less is more and stay true to your sense of style.
"I like to invest in classic pieces and use accessories to help bring a broader look to life.
"For those who don't have a lot to spend on art pieces, Brainspiration has beautiful scriptured art pieces that will change your space instantly and introduce inspiration and motivation to your day."
Great advice! Thanks so much for letting us share your gorgeous apartment.
Tell us what you think of Sarah's home in the comments below!