When the weather is dreary outside, we crave a bit of brightness and colour. Enter, Chris de Hoog. This artist's bold and colourful abstract paintings bring life to everything he touches.
We were excited to sit down and chat with Chris to understand his creative process and how sometimes, painting over his work creates the most beauty.
Related article: In full bloom: Escape to a floral wonderland with art by Sam Matthews
Related article: Carrying on the creative talent: A chat with artist Jonathan Gemmell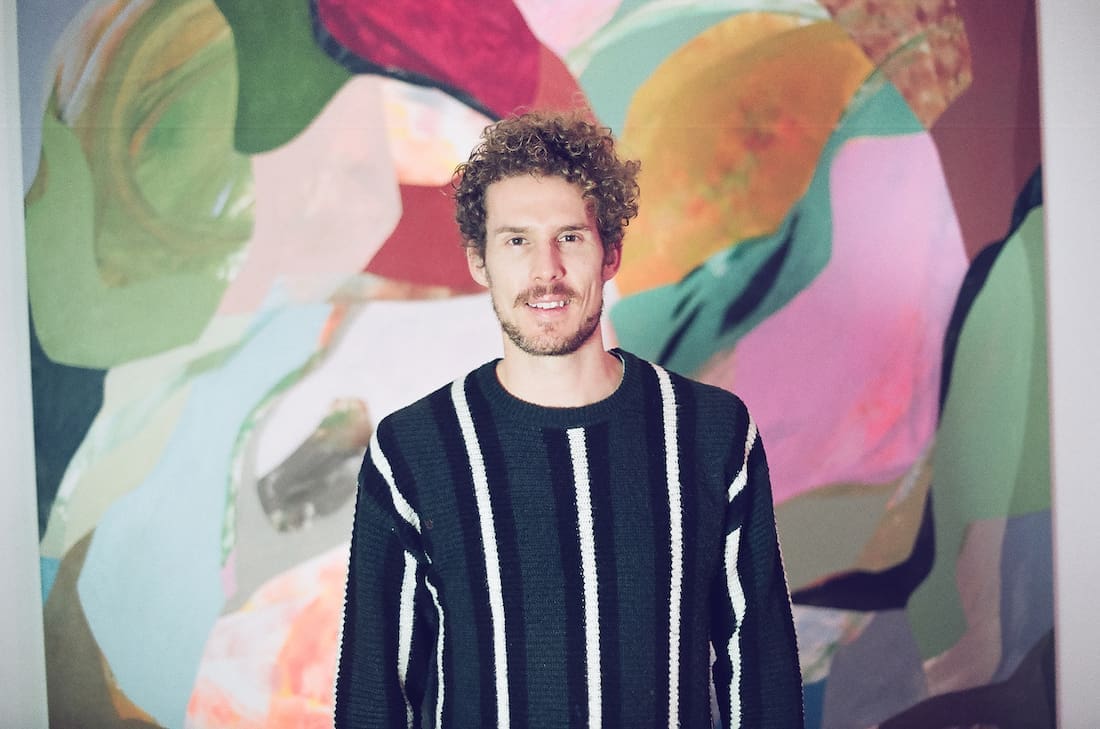 A family man at heart, creativity and colour comes naturally to artist, Chris de Hoog.
"I'm an artist living and working in Wadawarrung Country (Geelong, Victoria). I'm married to Amie — who's also an artist — and we have 4 children. Two boys and 2 girls," says Chris with a smile.
"As well as my art, I'm a graphic designer and I also play the violin. I always loved drawing as a kid. When I was in high school, I gravitated towards visual art and photography. I considered going to art school when I finished, but chose the 'safe' option of studying graphic design.
"I don't regret the decision, but I'd still love to go to art school one day. My journey into my art career began when I decided to leave my full-time graphic design job and try my hand at freelancing in design.
"I was drawn to being creative for creativity's sake, rather than be at the behest of a client… so I started painting. Ever since that day, I've painted and now I simply can't stop."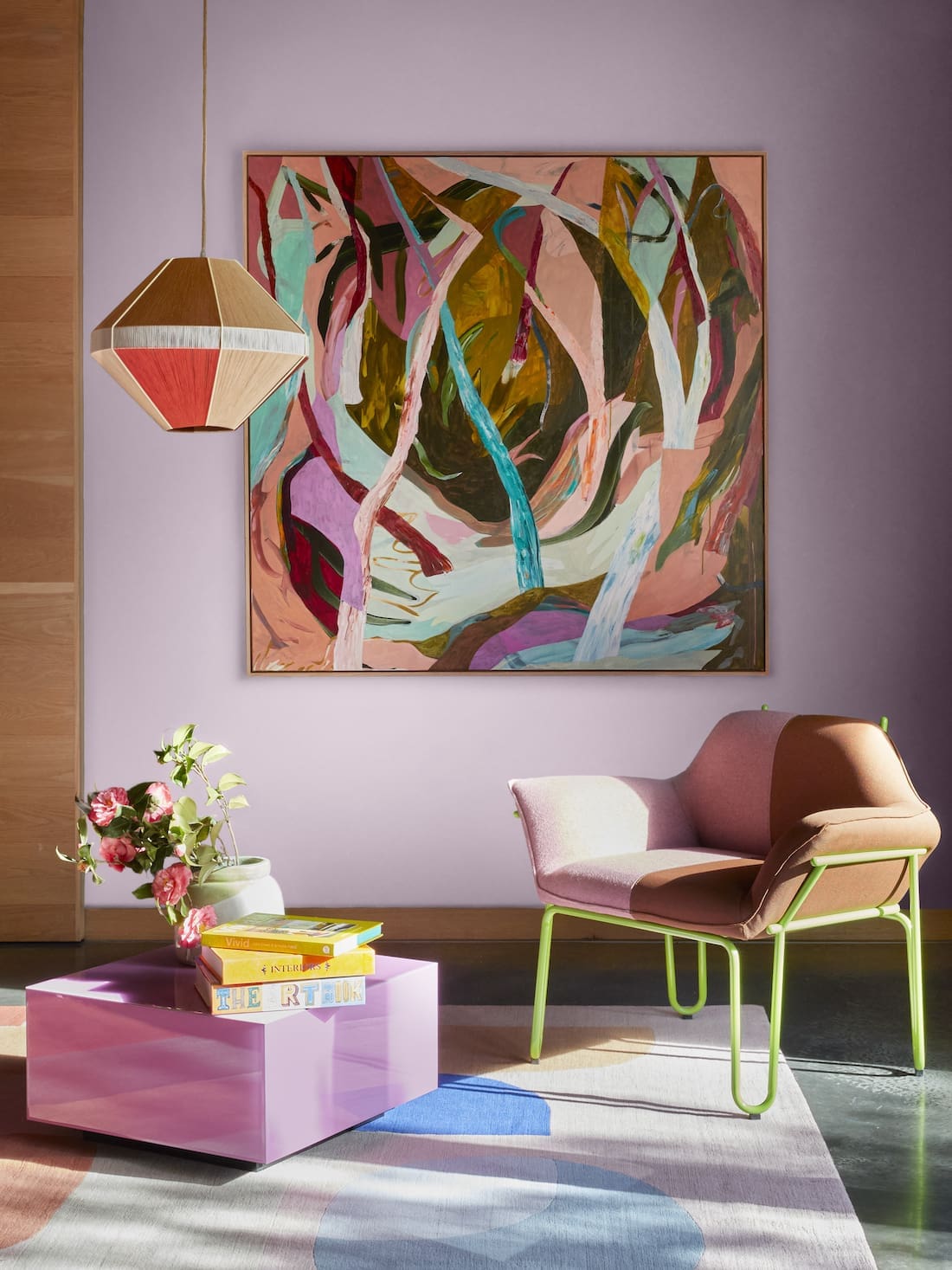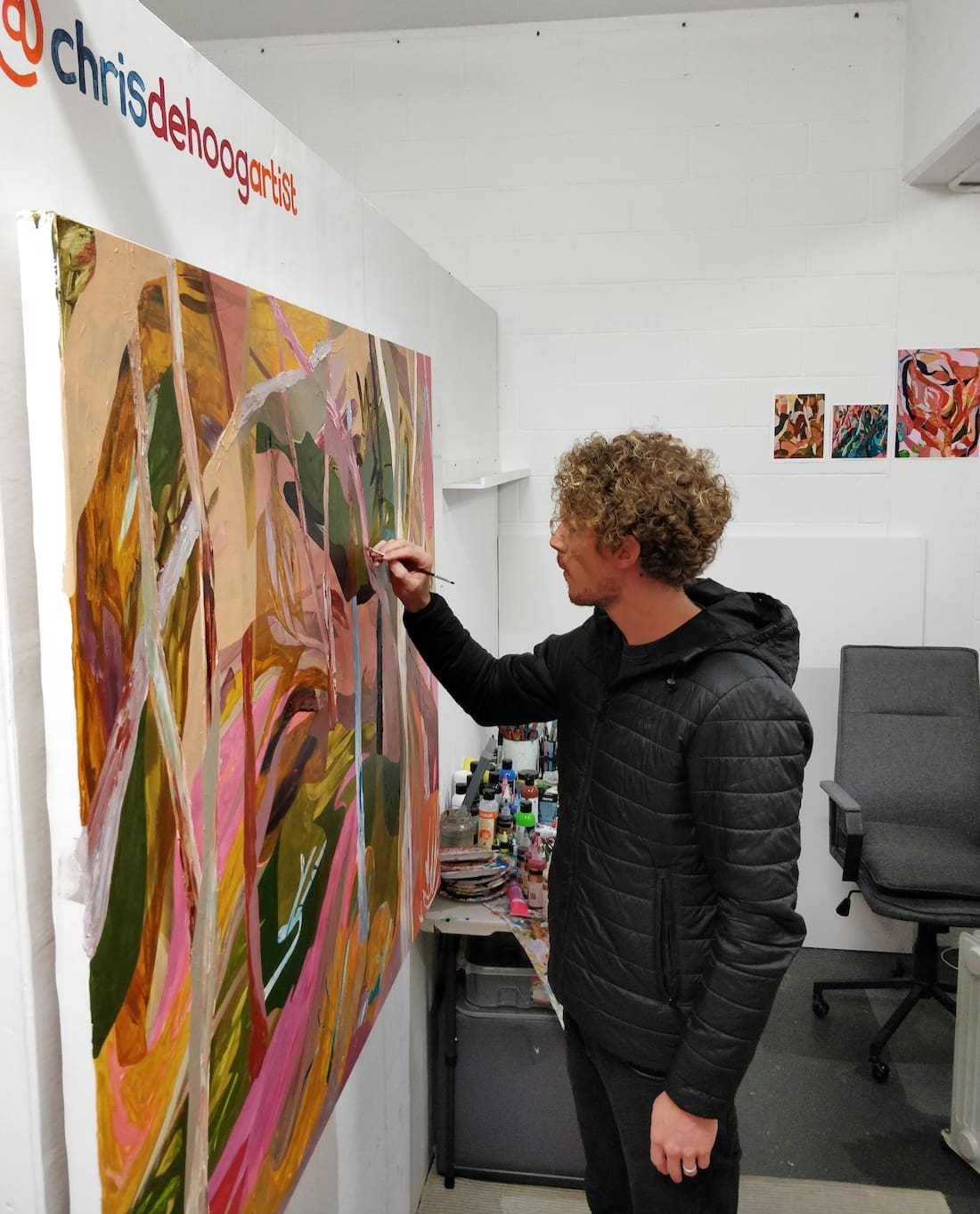 Colour, it's clear to see, plays a key role in all of Chris's works of art.
"I'm inspired by nature, memory and colour," explains Chris.
"Most of my paintings are sparked by an idea in my head. It can be as simple as a colour combination, or an idea of a composition. I rarely paint from a source such as a photograph, as I find my perfectionism gets in the way and it becomes less expressive.
"A lot of my colour palettes are quite bold and bright. But I also love combining natural colours — such as browns and olive greens — with brighter colours.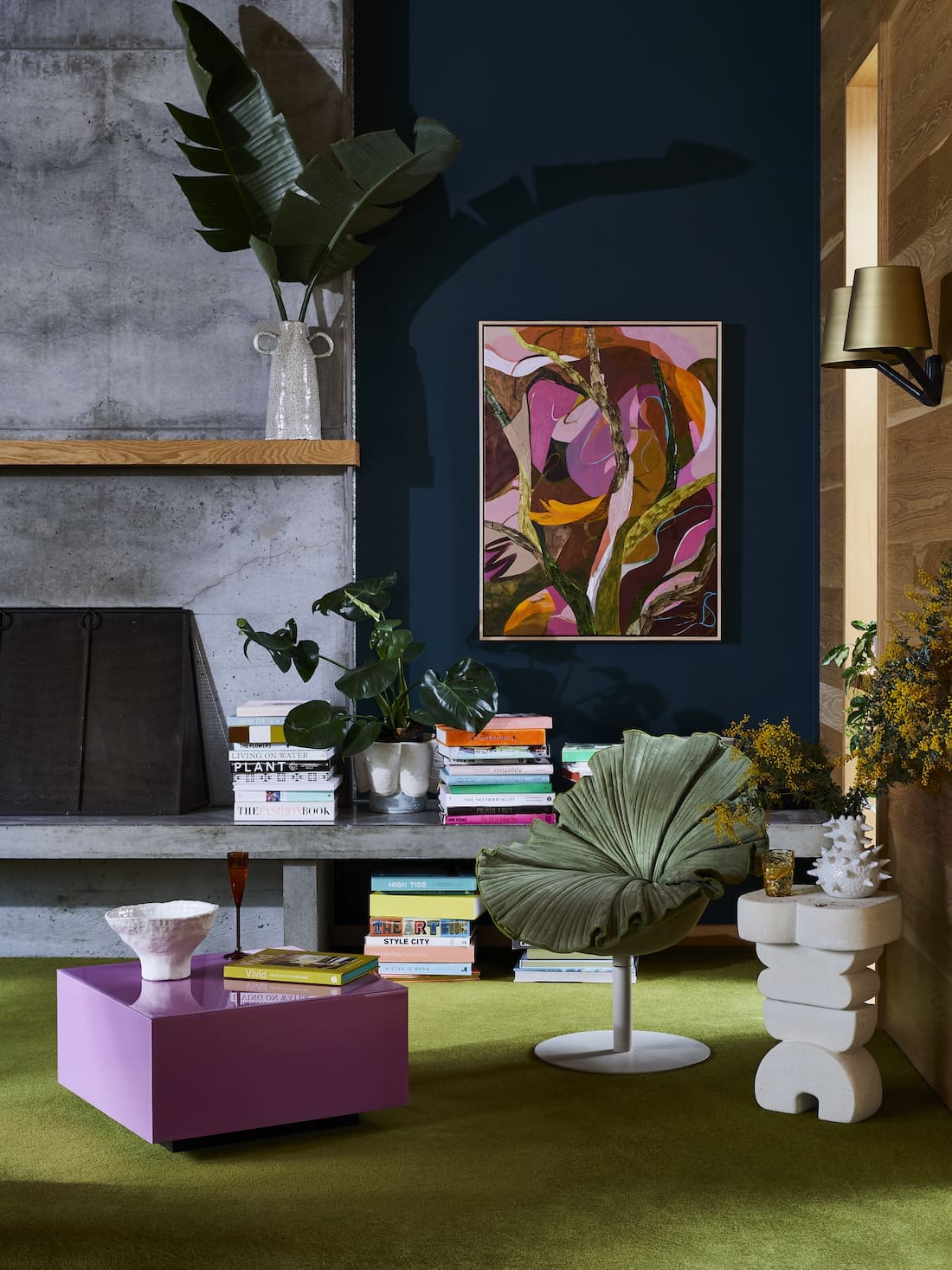 Painting over his own creations is often how Chris's best works come to life.
"Often my canvases have started themselves before I've really thought about it, because I like to use up old paint from a painting on new blank canvases.
"Perhaps this comes from my Dutch ancestry, or just a personality trait of never wanting to waste anything! Like, I eat my children's leftovers even if I'm full," laughs Chris.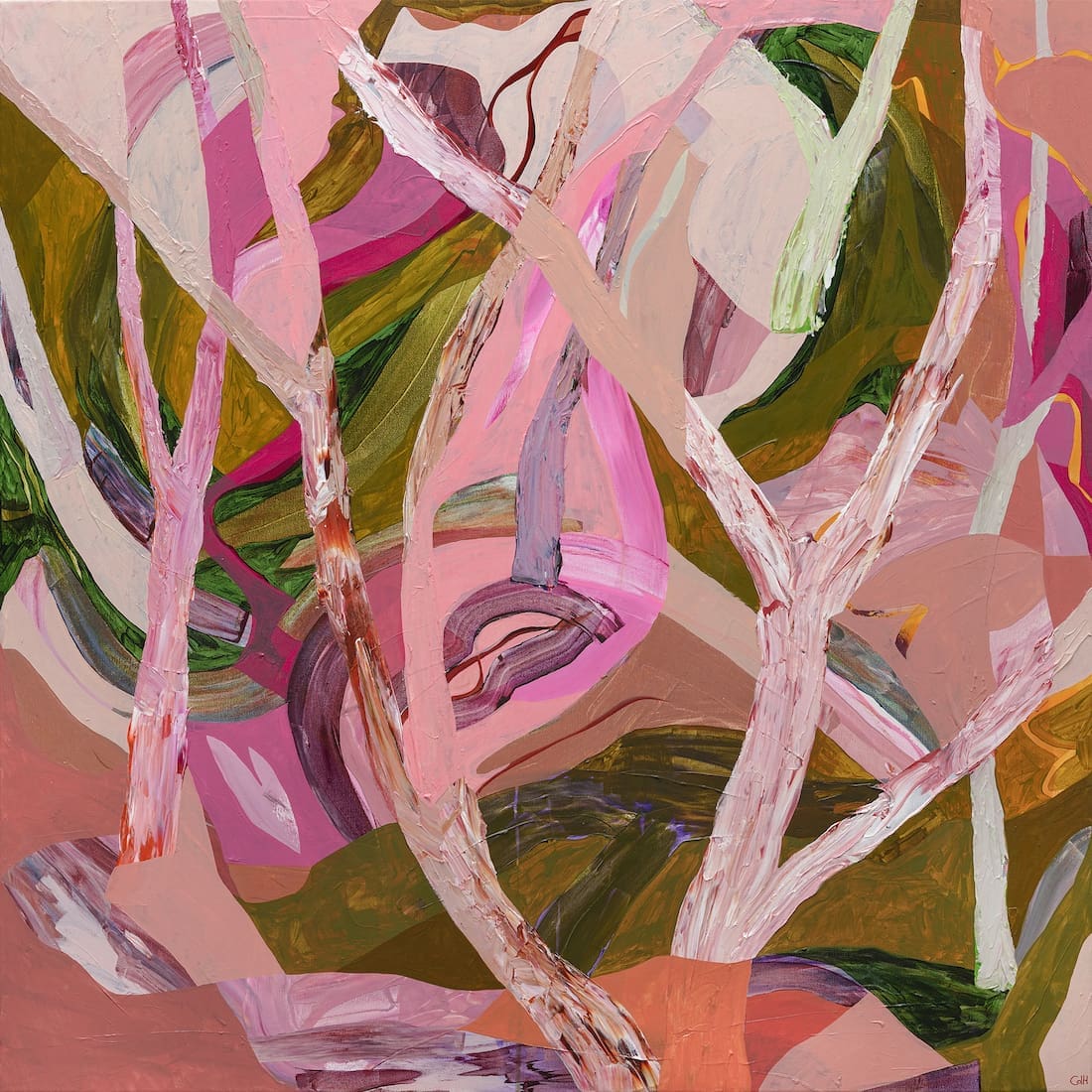 Always looking to improve on his already immense talent, Chris has his eyes well and truly set on art now and in the future.
"I currently paint at least 2 days a week. I enjoy the balance of my graphic design job alongside being an artist. It's great having the flexibility to be around for my family, and I love that," says Chris.
"In the future I think I'd like to be a full-time artist, maybe when all the kids have moved out though!
"Some of my career highlights so far have been exhibiting at the Corner Store Gallery in Orange. Also, having a solo exhibition at Jumbled, and being represented by Julia Green from Greenhouse Interiors.
"I think my work has a lot of room for improvement. I love exploring different directions in my practice, so I'd like to continue to do that. The only way to get better is just to keep doing it. Keep refining what I'm doing. And then, I think new ideas will come along as part of the process."
We can't wait to see what the future holds for the immensely talented Chris de Hoog. To see more of his colourful works of art, check out his website, or take a look through his Instagram.