Thinking of going black for your next kitchen? It's a bold and sexy look that we love, Love, LOVE!
Black kitchens can suit a range of interior styles from contemporary to Victorian, ultra-luxe and minimalist. In flat fronts or shaker-style doors, recessed pull handles or statement metallic handles, there are so many ways to do a black kitchen.
To inspire you to embrace black, here is a round up of our favourite black kitchens.
Related article: Top 9 kitchen splashback trends 2020
Related article: Boho coastal kitchen designs: 20 of the best boho kitchen ideas
A touch of traditional
Black kitchens don't just fit contemporary design and as proof, check out these dreamy kitchens that embrace black cabinets for a modern twist on a traditional style.
Shaker profiles and black are a winning combo, only made better by a hint of bling with metallic hardware. If you also want to use statement handles similar to these kitchens, check out our top places to shop for handles here.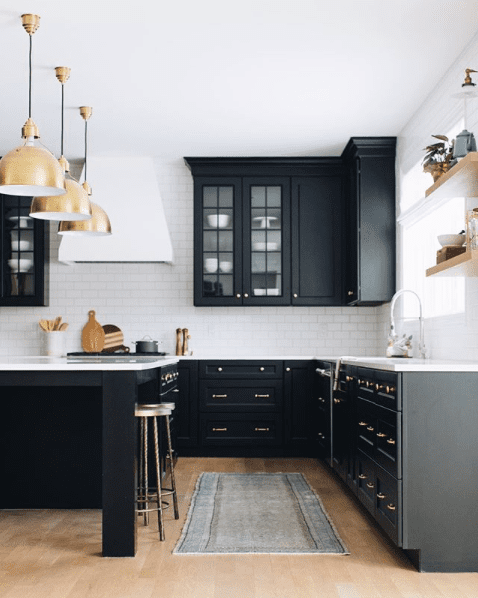 Contemporary design
Contemporary design is one of the most difficult design styles to pin down because it's a fluid design that refers to what's 'here and now'. Right now, the use of stone, architectural lighting and floor-to-ceiling joinery fit the contemporary brief. Also, pushing the boundaries of a traditional island bench by creating the sense of furniture legs or embracing a curved design are very contemporary.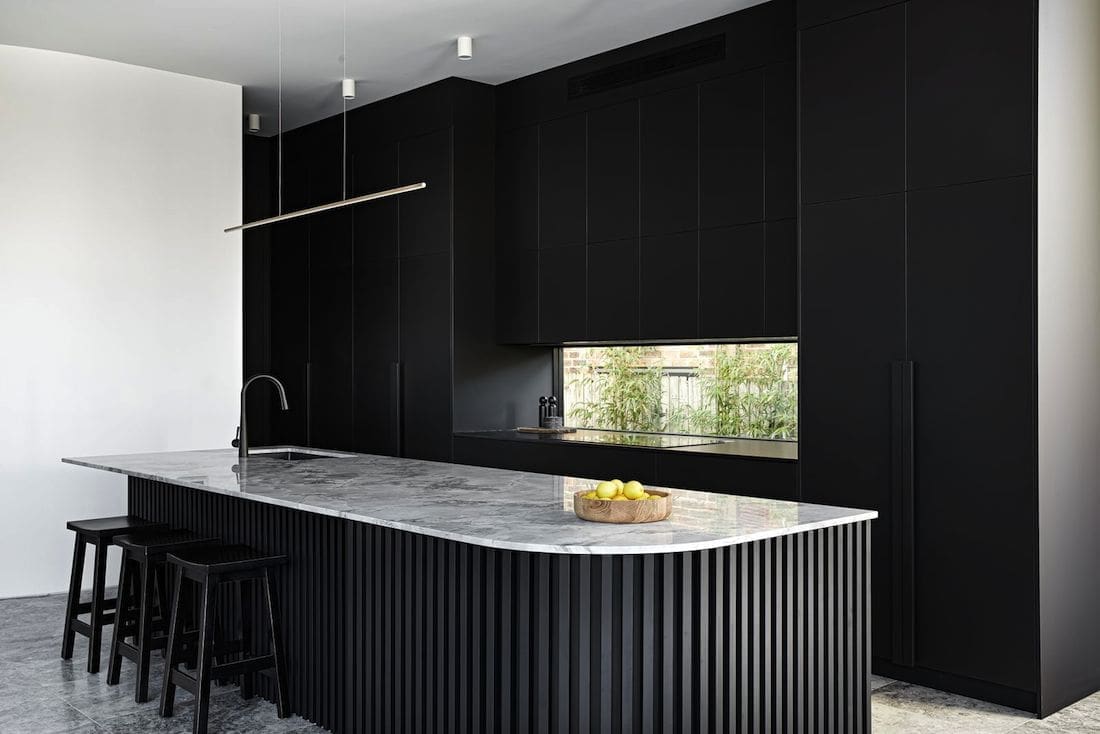 Retro twist
Terrazzo has been making a comeback in recent years and when it looks this good in the kitchen, why wouldn't you embrace it?! As well terrazzo, we're seeing a return of '70's design features — think bold floors, curved cabinetry and statement splashbacks — so perhaps the inspiration for your new kitchen lies in the past?
Minimalist design
Many of these kitchens fit within the contemporary design umbrella but they pare things back so far that we felt they deserved their own title. It should be noted that minimalist design stand the test of time. While you can personalise these kitchens with your own styling, don't be afraid to embrace their simplicity and sense of zen!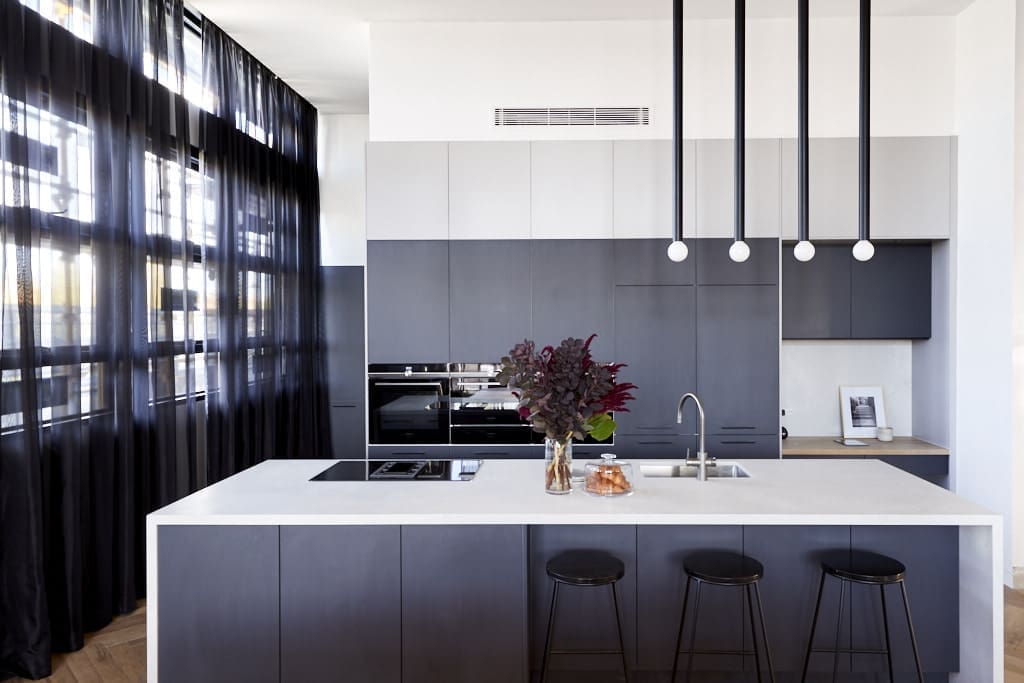 Statement stone
A popular combination unlike any other = black cabinets + stone. Whether you embrace the real deal or find an engineered alternative, black joinery picks up on the veining of stone and is a winning formula to elevate the look of any kitchen.
Find even more kitchen inspo here and if you have a kitchen challenge you'd like our help with, pop a comment below or email it to us at hello@stylecurator.com.au 🙂
This article was first published in March 2019 and continues to be updated with the best black kitchens.