Thinking of going black for your next kitchen? It's a bold and sexy look that we love, Love, LOVE!
Black kitchens can suit a range of interior styles from contemporary to Victorian, ultra-luxe and minimalist. In flat fronts or shaker-style doors, recessed pull handles or statement metallic handles, there are many ways to do a black kitchen.
To inspire you to embrace black, here is a round up of our favourite black kitchens.
Related article: Top 9 kitchen splashback trends 2020
Related article: Boho coastal kitchen designs: 20 of the best boho kitchen ideas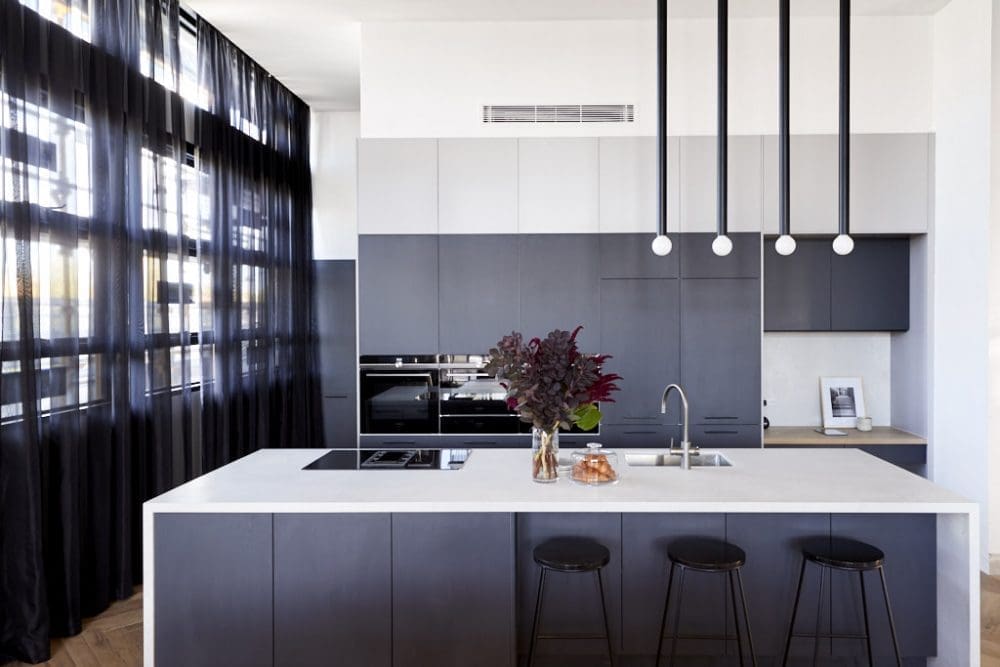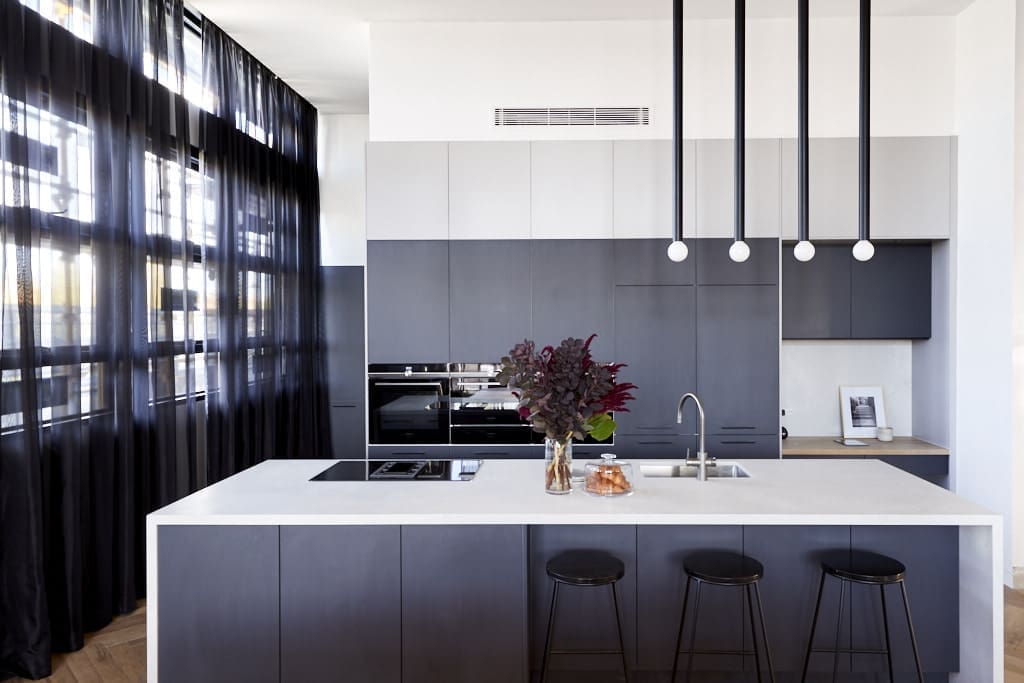 If you want to use statement handles similar to the kitchen above, check out our top places to shop for handles here.
Find even more kitchen inspo here and if you have a kitchen challenge you'd like our help with, pop a comment below or email it to us at hello@stylecurator.com.au 🙂