We've been playing around with concrete AGAIN, ha ha, and this time we've made a DIY concrete candleholder!
This DIY is so quick and easy and makes the perfect table centrepiece, here's how to make it…
Items you will need:
Concrete
Sand
Bucket
Stirrer
Rectangular form (we used shoe box)
Candles
Sticky tape
Scissors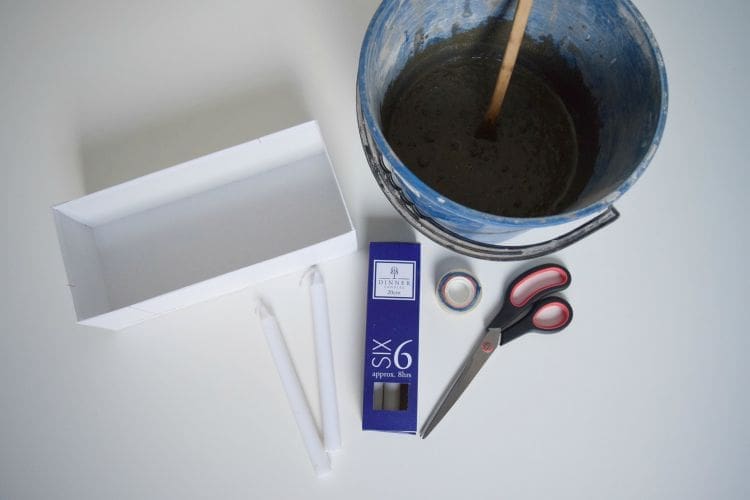 Steps:
1. Pour 3-5 cm depth of concrete into your form and while the concrete is wet place the candles 1.5cm deep where you want (be sure not to press them in too far or it could cause the candleholder to break when you remove it from the form).
2. Secure the candles in place by creating a grid of sticky tape around each candle — you want the candles to be as straight as possible as you leave it to dry for 48 hours.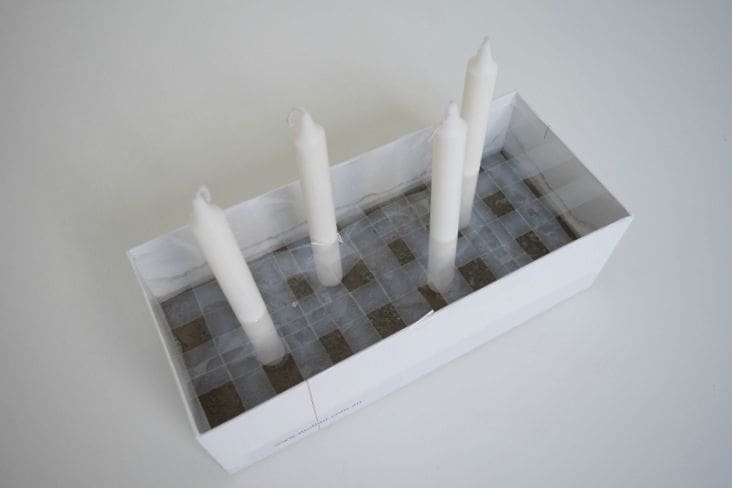 3. Once concrete is completely dry, carefully remove from mould. You can keep the candleholder organic like ours or get creative and add touches of gold paint for a bit of bling!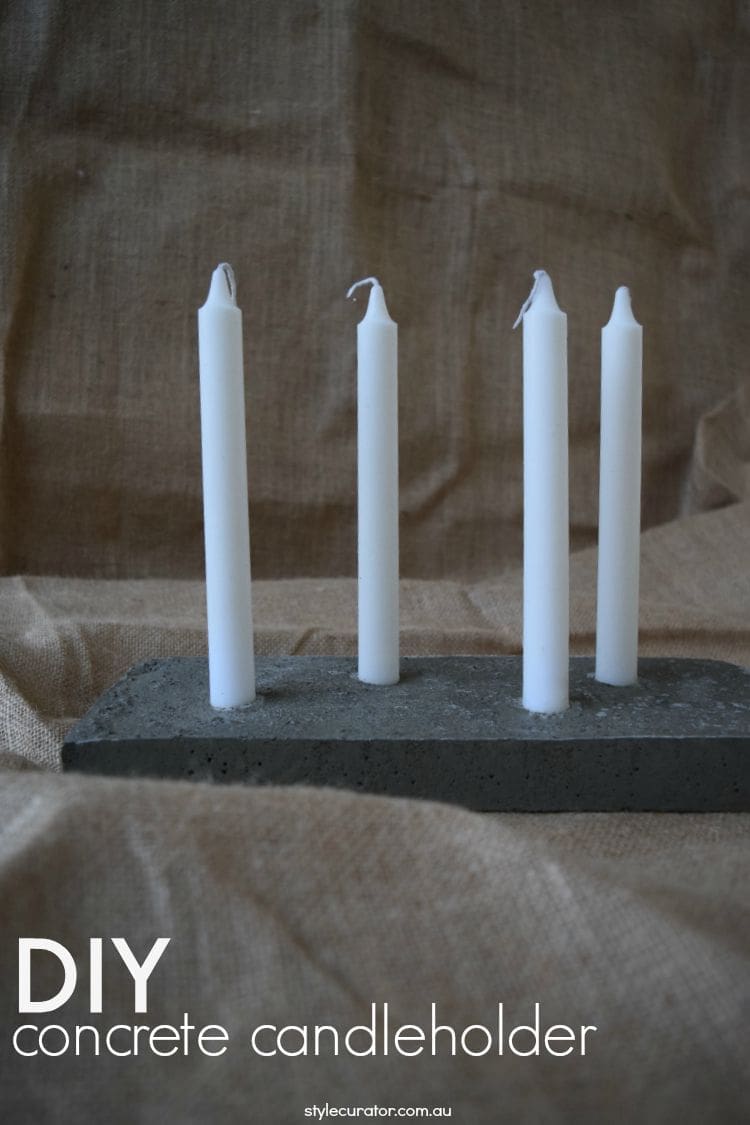 We love the idea of 3 or 5 of these running down a long dining table at our next dinner party.
What do you think of this DIY concrete candleholder? Will you give it a go?