With Mother's Day just one week away, we've created a simple and inexpensive tutorial to make luxurious and detoxifying DIY lavender bath salts!
PLUS we've designed over a dozen gift tags (some with Mother's Day messages and others with a beautiful pattern) so you can decorate the bath salts.
Watch this short video to see how easy it is to make these DIY lavender bath salts or follow the written instructions below!
[ingredients title="Items you will need"]
2 cups Epsom salt
1 cup baking soda
20 drops lavender oil (pure essential oil not fragrance)
Dried lavender
Latex gloves
Vessel or jar (we purchased these from The Reject Shop)
Mother's Day gift tags (download our FREE printable gift tags here)
Scissors
Hole puncher
Decorative items to place on tags (optional)
[/ingredients]
These quantities will make 3 jars of bath salts but you can easily double or triple the quantities to make more.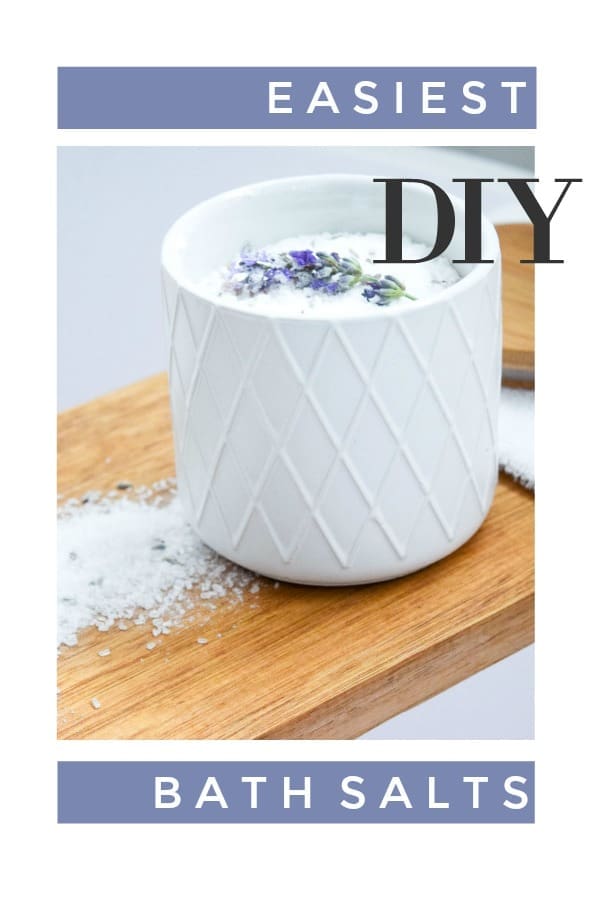 [directions title="Steps:"]
Put on your gloves and mix the Epsom salts and baking soda in a bowl until well combined.
Sprinkle over 3 tablespoons of dried lavender (or more if you like) and combine well.
Add 20 drops of lavender oil or 1/3 of a cap full and combine well.
Place your lavender bath salts into stylish vessels such as the ceramic or glass jars we used. You can place a fresh or dried lavender flower on top for added decoration if you like.

Now it's time to make your gift tags. We're gifting these bath salts for Mother's Day but have also created plain gift tags if you are making these for a different occasion.

Download our FREE printable gift tags here. You can print these on thick card paper or glue them onto cardboard, and then decorate how you like. We used some metallic gold foil sticker letters from The Reject Shop and jewels from the craft section to add interest. Get creative and personalise the tags however you like!
[/directions]
That's how easy it is to create these luxurious DIY lavender bath salts!
This DIY is perfect for Mother's Day or as a thoughtful gift for any occasion. As we mentioned above, it will create 3 vessels of bath salts so if you would like to create more than that simply double or triple all of the ingredients.
Happy Mother's Day x