There's art that's unique. Art that's colourful. Then there's art that simply intrigues… Today's feature artist, Céline Geelan from Fibrous Design, is all these things and so much more.
We sat down to chat with this talented Australian artist about how she creates her voluminous wall sculptures and fibrous organic-matter hangings.
Related article: A chat with contemporary artist Kiasmin whose works are all about nature and dreamy colour palettes
Related article: The unique and textural pieces by artist Rachael McCallum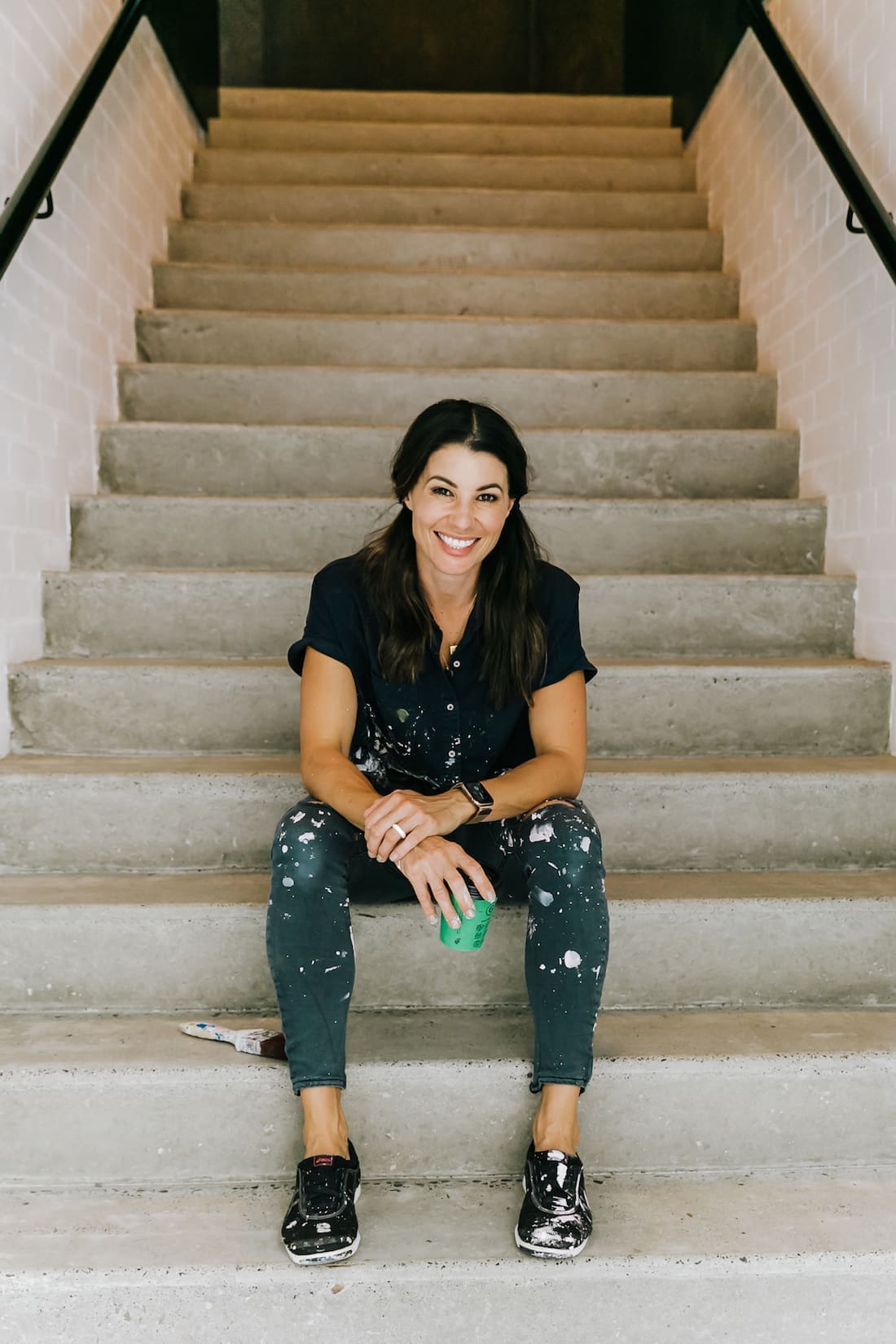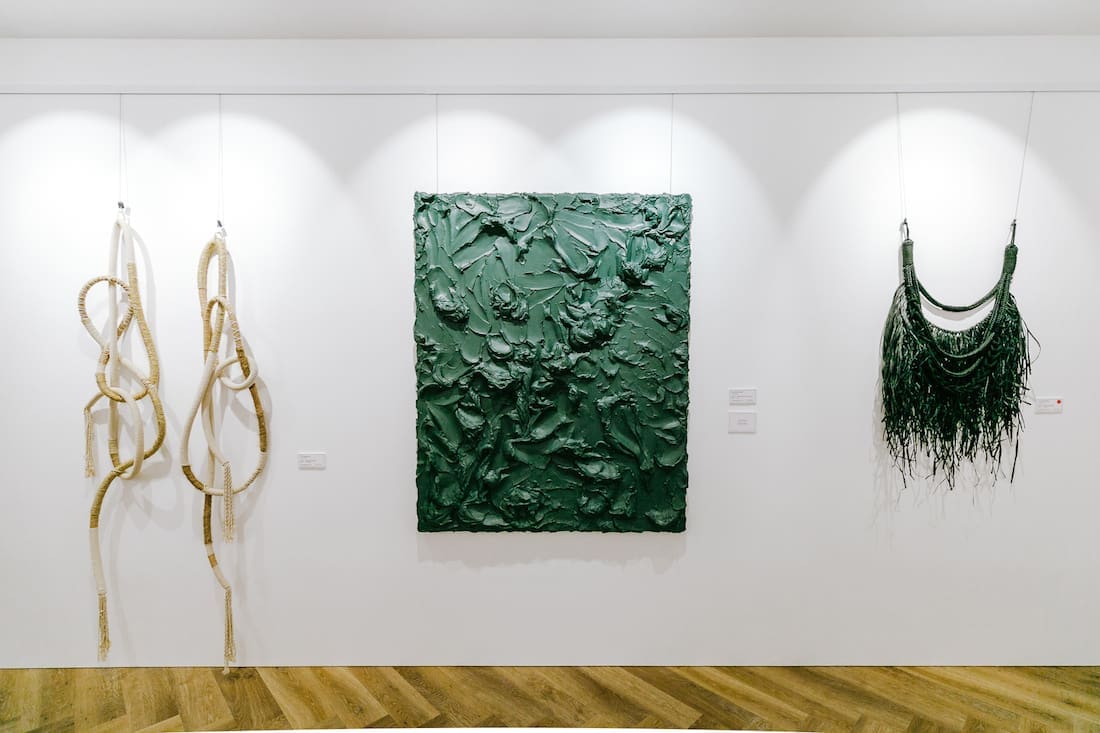 An artist of many talents, there's a unique variety in the work Céline creates.
"I guess you could say I take a thickly textured approach to painting. I inspire to create organic forms through an expansive yet controlled use of colour," explains Céline.
"I'm a Sydney based contemporary artist and I tend to flick between textural monochromatic wall sculptures and fibrous organic-matter hangings.
"My better known pieces are my monochromatic sculptures. They're 3-dimension, thickly textured paintings which I create by dragging trowel-like tools through the compound to create voluminous layers.
"I use a composition of a clay/concrete medium infused with a pigment of single, deep colour.
"On the other hand, I also do weaving and construction! Each piece I create is truly individual and unique. I love both art forms equally, as each one involves a different creative process."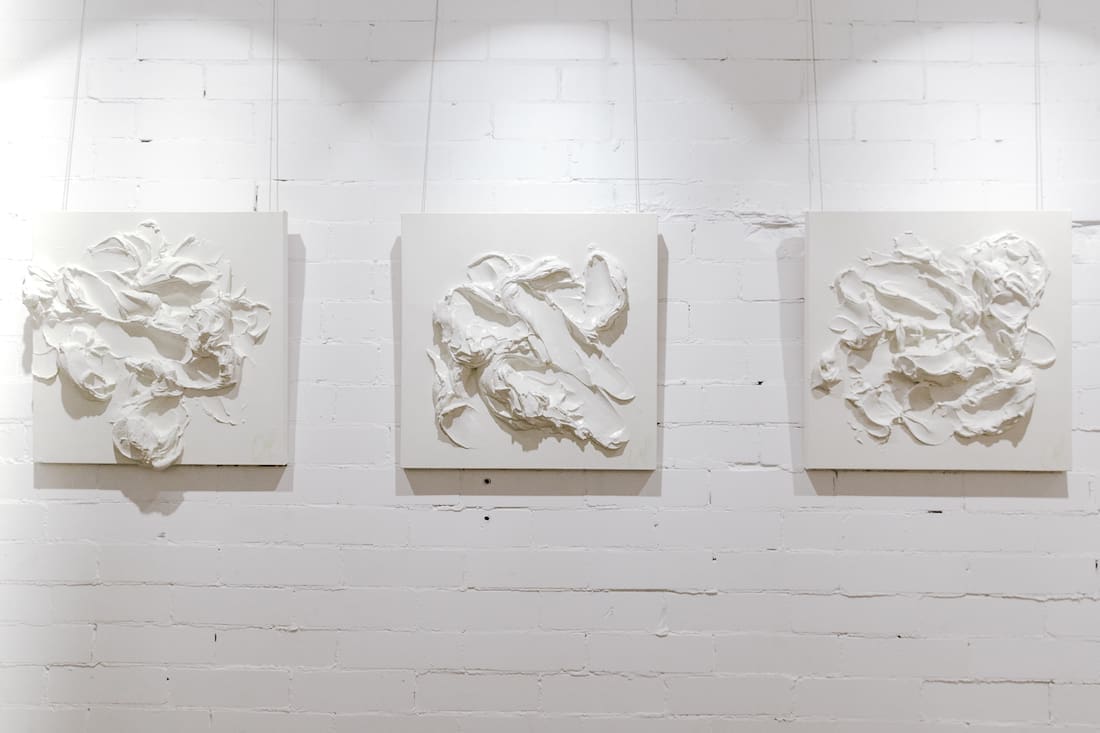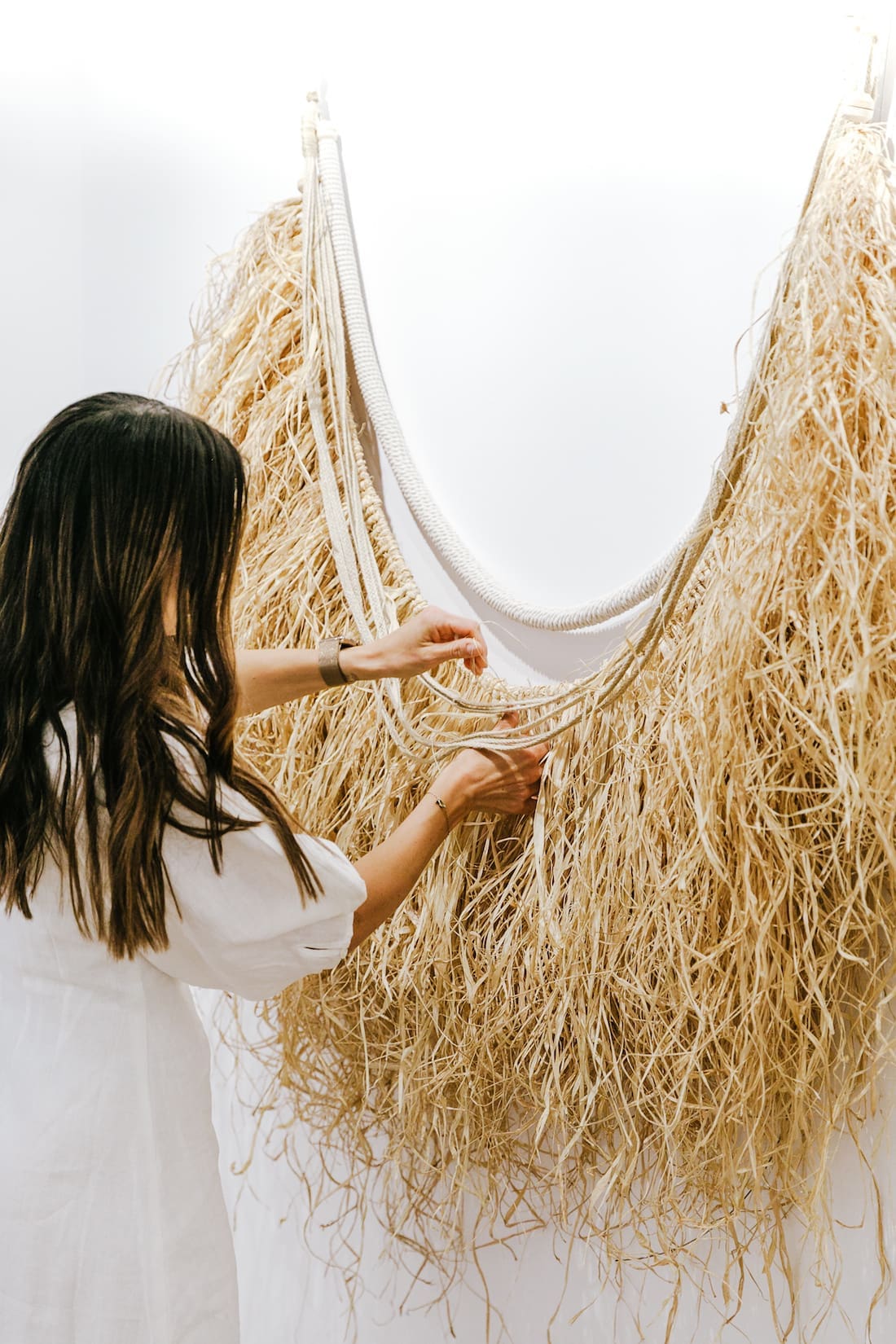 Céline turned to art as a way to reconnect with her own self.
"I've always been a creative soul," Céline says.
"I've been in the creative arts space in one form or another my entire life but had never immersed myself full-time.
"As a stay-at-home mum for the last 15 years, something sparked in me that had lain dormant for years. It's been an evolving process.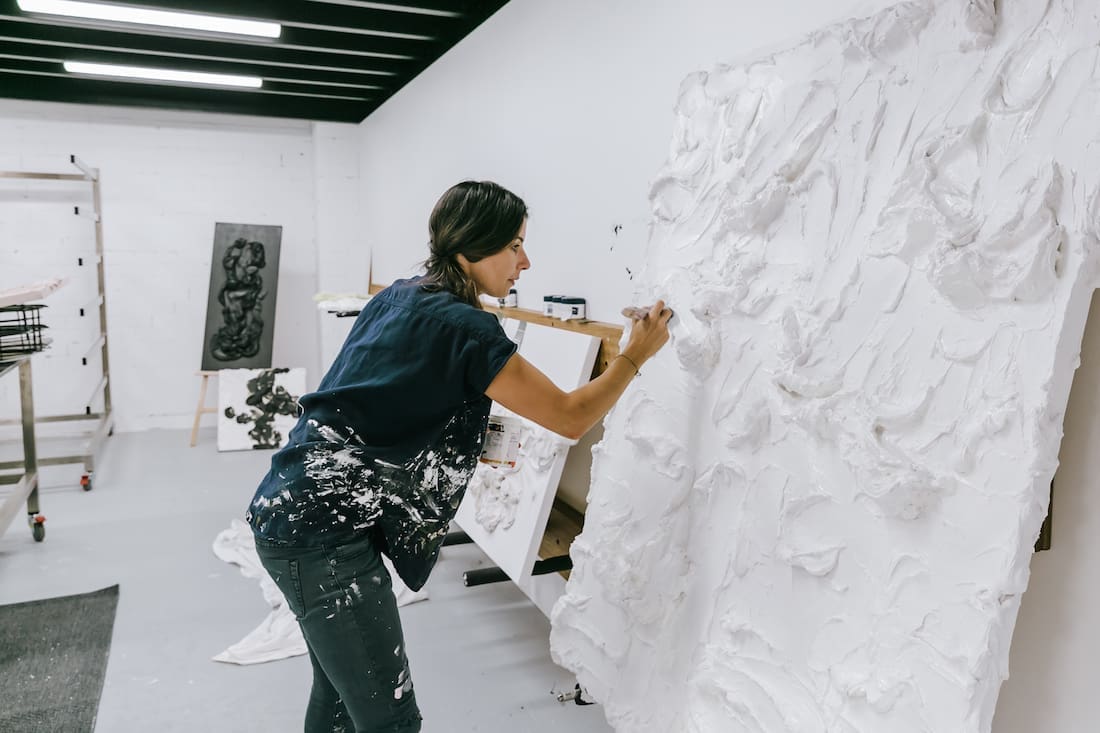 Steering away from the more traditional arts, Céline uses single colours to create unique, 3-dimensional artworks.
"I love creating soulful pieces that enviably tease the viewer, applying all their willpower not to use their tactile pleasure — but to mentally interpret what it would feel like if they could.
"Our touch is so central and ever-present in our lives, you can't turn it off. To touch only with your eyes is a challenge in itself," explains Céline.
"I feel a deep sense of joy and gratitude that I'm able to express myself through my sculptural pieces."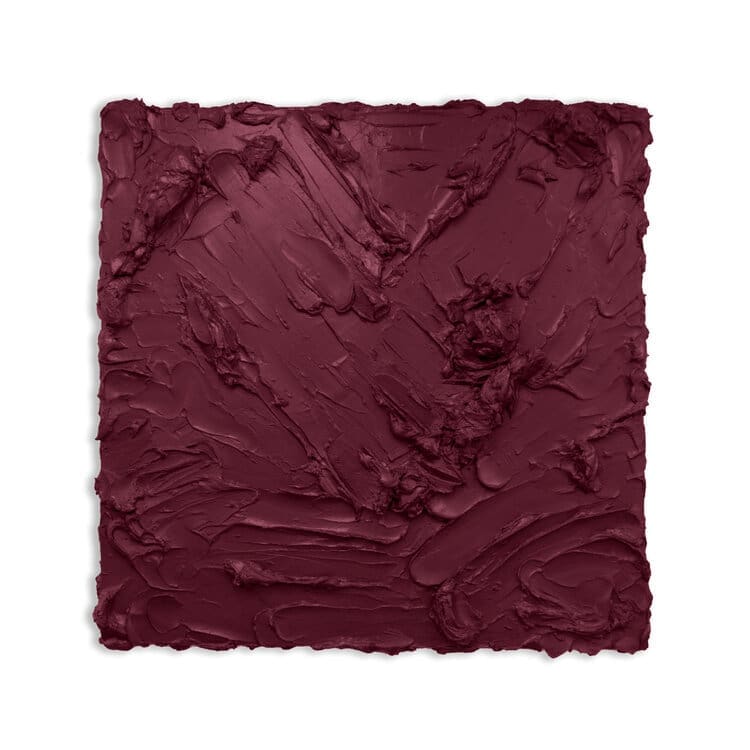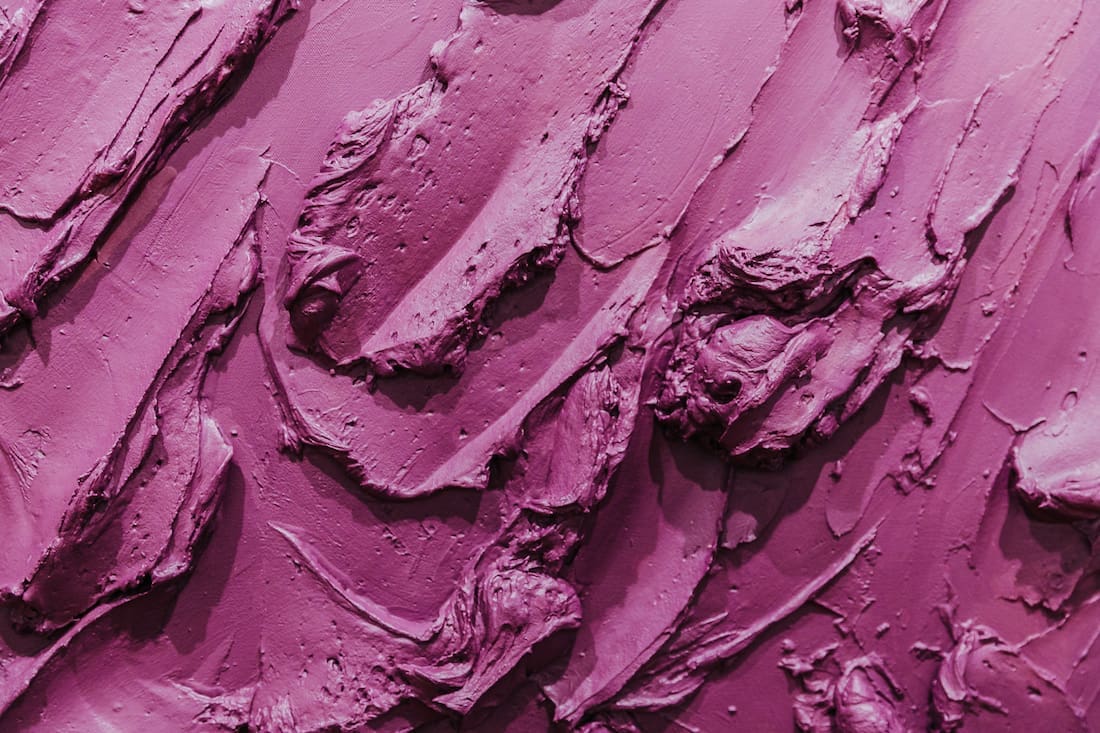 The sculptural pieces from Fibrous Design look almost edible, thanks to those luscious textural layers.
"I'm really drawn to colour and building layers of dramatic texture. I focus on form and finer details to create my 3-dimension, layers. It's about the transformational qualities of colour and I use a thickly textured approach in my work to evoke that sentimentality and energy.
"I love how one single colour can completely affect your emotions. Like how forest green can transform your breathing to a deeper, more relaxed state.
"Or black… Black always seems to ignite me, puts a spark in my belly and builds a fire in my energy. Exploring the nostalgia of colour is something I get really exited about," smiles Céline.
Photography — The Collective Co. and Eat Read Love

Thank you to Céline for chatting with us and sharing her intriguing, texture-rich sculptural pieces. You can visit the Fibrous Design gallery in the south of Sydney, open to trade and public by appointment. Check out her website and Instagram to book, or to discover more creative beauties.