Art that evokes interest and makes you look twice. Maybe even three times… that's what today's ceramic artist Rachael McCallum inspires to do with her unique and textural art pieces.
We chat to this one-of-a-kind creator about her journey as an artist and her creative process.
Related article: Australian made ceramics: The perfectly imperfect creations from Alice Bell Ceramics
Related article: Art to celebrate the human form: Abstract artist Kate Florence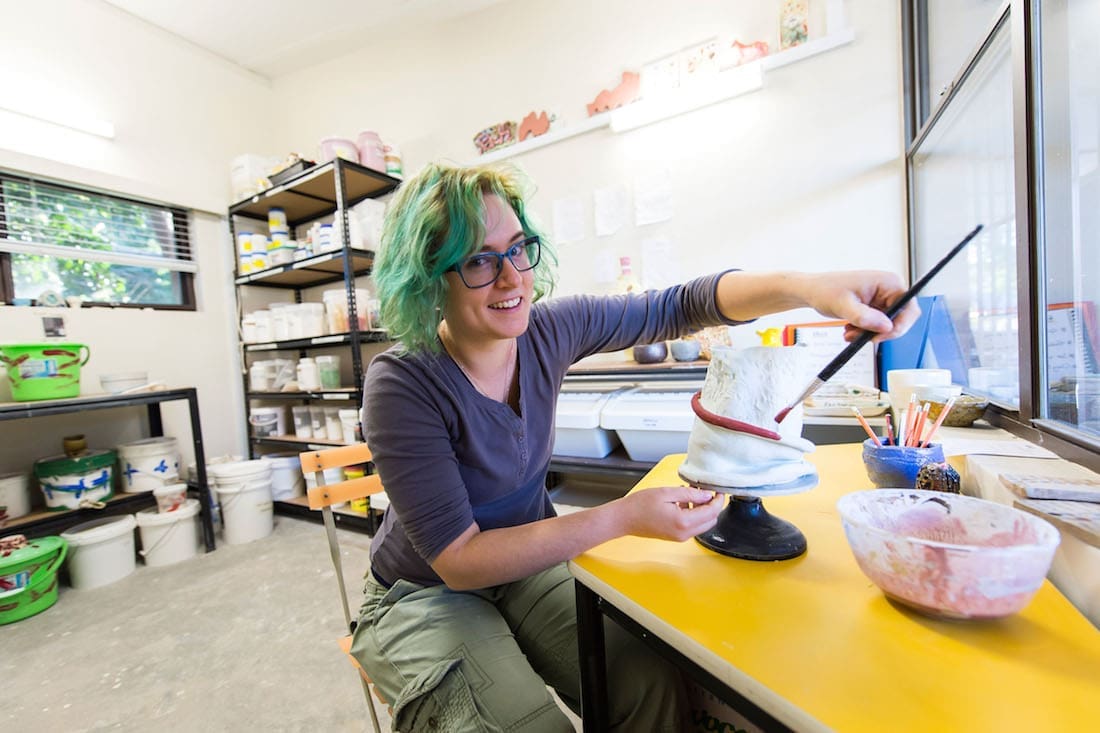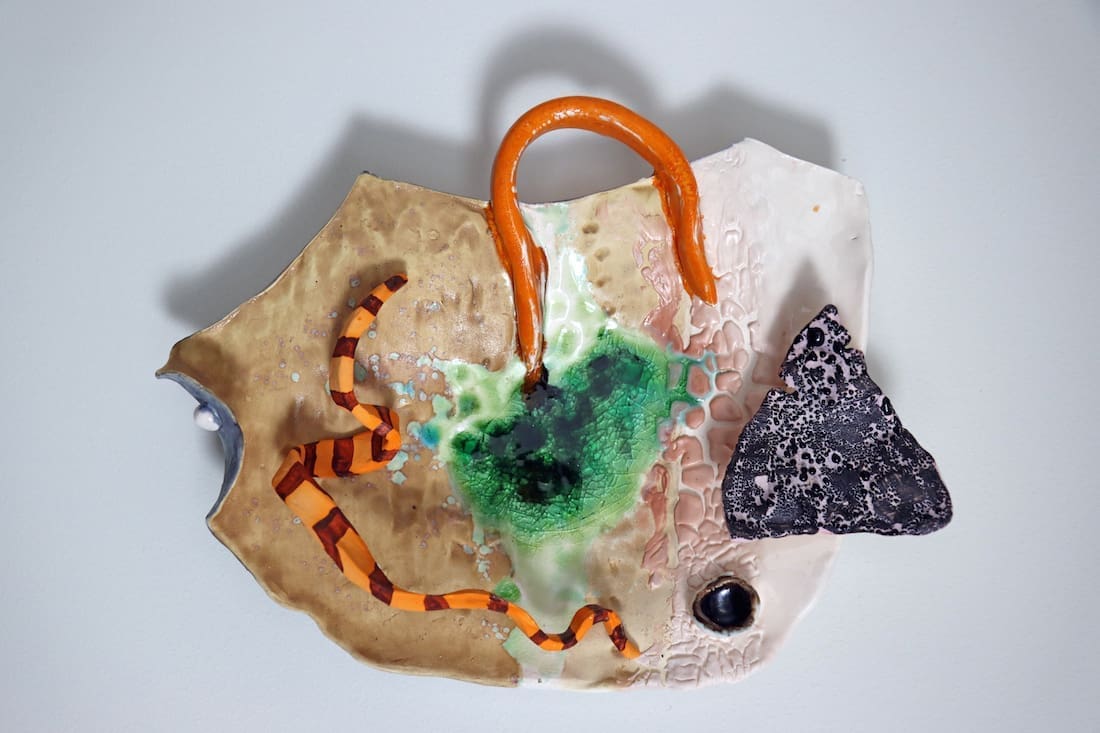 Based in Sydney, Rachael McCallum was always destined for a career in the arts.
"I've always moved around a lot but I currently live on the fringe of Sydney. I'm an artist, bird owner and a bit of a nerd.
"Back in primary school, I was always bored! I was that kid who was forever doodling in margins and making over the top title pages. I always did my best drawings when I was procrastinating and meant to be doing something else! Actually… I'm still like that now!" laughs Rachael.
There's no denying the works from Rachael McCallum are unique, interesting and full of texture.
"One thing you'll notice about my art pieces is they're busy! But this is done on purpose. I make them busy so it gives me the opportunity for wild glazing in the next stage of making.
"When I paint, I love mixing things up with my glazes. And here's where the nerd in me comes out… the whole periodic table is my palette! My favourite is Chromium. I use a fraction of a gram and a hint of soda in the recipe and get the most incredible acid yellow. The colour reeks of nervous excitement and anticipation!" says Rachael excitedly.
"It might not look it, but my art is happy and expressive. My pieces are like special moods — inherently fragile and incredibly precious.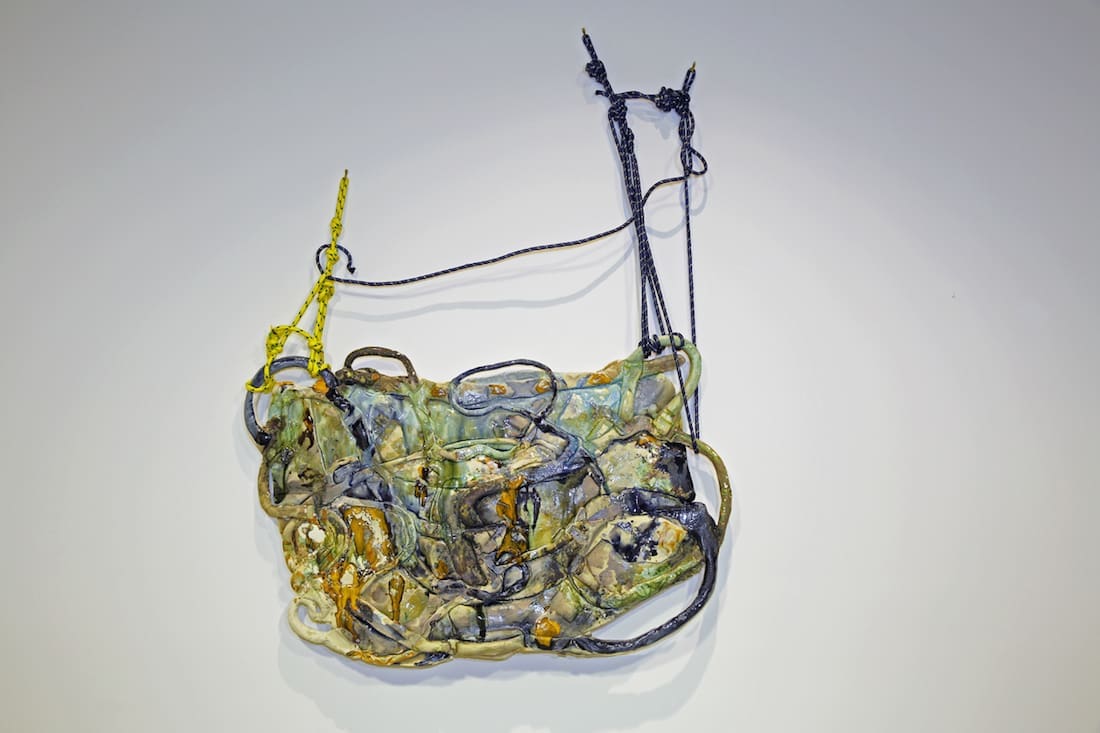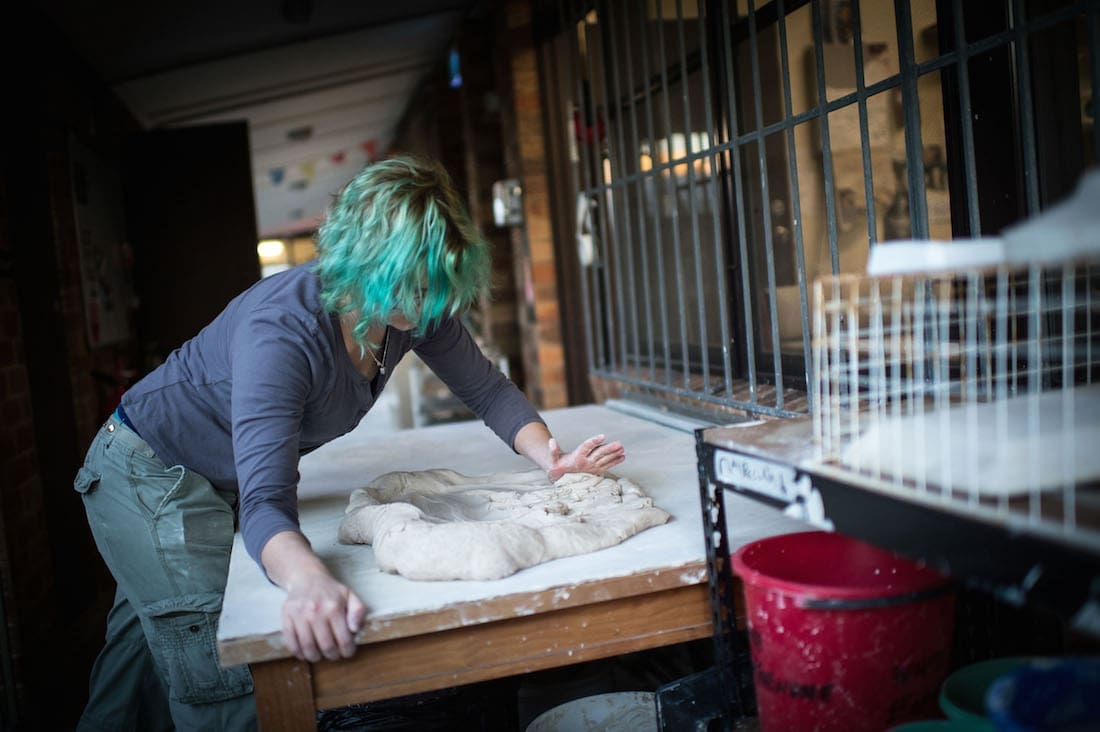 Not content with just creating her own pieces, Rachael was part of the start-up team behind Kil.n.it.
"Kil.n.it is every ceramic artists dream come true. It's everything I wanted to be a part of after graduating from uni — a not-for-profit artist space. It came about thanks to some amazing donations and Sydney council funding. It aims to connect professional artists, emerging artists and ceramic enthusiasts to a space where they can access all the expensive equipment they need to create.
"Kil.n.it allows people to get curious with art, create their craft and develop a professional network. When we started Kil.n.it, we wanted it to be like Andy Warhol's Factory. We were keen to build a safe place for artists to be themselves.
"Unfortunately, due to my unique lifestyle of ceramics all day and teaching at night, I realised I couldn't keep up with it all so had to resign from Kiln.it. But I'm so proud of what we've created," smiles Rachael.
Thank you to Rachael for sharing more about her craft with us. To discover and explore Rachael McCallum creations, visit her website or Instagram. You can also find more about Kil.n.it on their website.