Supported by Fantastic Furniture
By now you would know that my approach to interiors is all about mixing high and low pieces to create spaces that are stylish yet achievable.
When we finished the build of our house, we had run over budget and my 'new furniture and décor kitty' had been drained before I even started redecorating.
It meant I had to be savvy about what I would buy, but I realised it is possible to create the look I wanted for less. Here's how!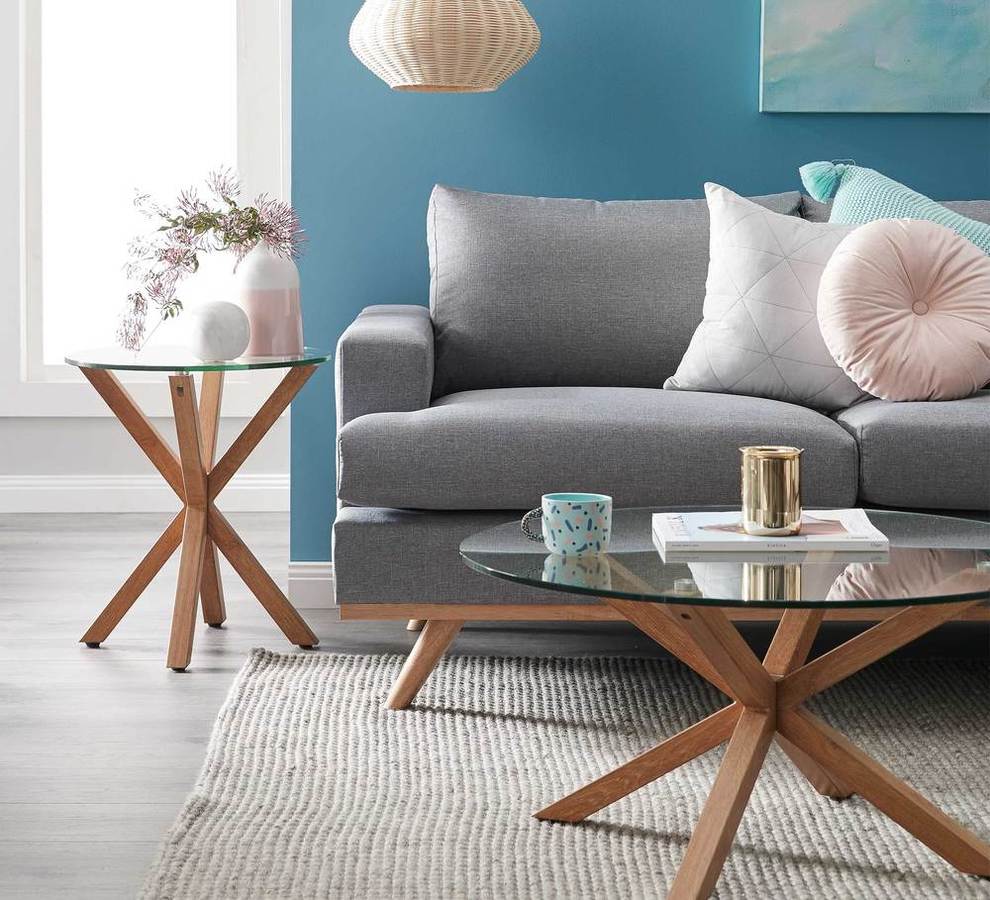 1. Have a plan
All great decorating starts with a plan.
Gather inspiration images of spaces you love, fabric swatches, colour palettes and other things that you can use to build a mood board of the space you want to create.
The great thing about mood boards is that they allow you to gather and curate your ideas, adding or removing pieces as you find them, before you make any financial commitments you might regret.
You can create a physical mood board using scissors and glue, or a virtual one using free tools like Style Sourcebook or Pinterest.
2. Do your research
Before you buy anything, it's time to do your research. Decide what items you need to buy and what your budget is.
Look for items that fit your style and work within your budget. Also, don't just focus on looks – scale and function is just as important so measure your space and be aware of proportions. Remember, luxury should never feel cramped.
While you commonly hear people say it's important to invest in larger items, such as furniture, and save on smaller décor that you can change more frequently, I do challenge this line of thinking a bit.
It is possible to buy high quality affordable furniture, such as the range of bedroom furniture from Fantastic Furniture, and make significant cost savings that you can put towards homewares, such as a few iconic designer pieces that will really elevate your space.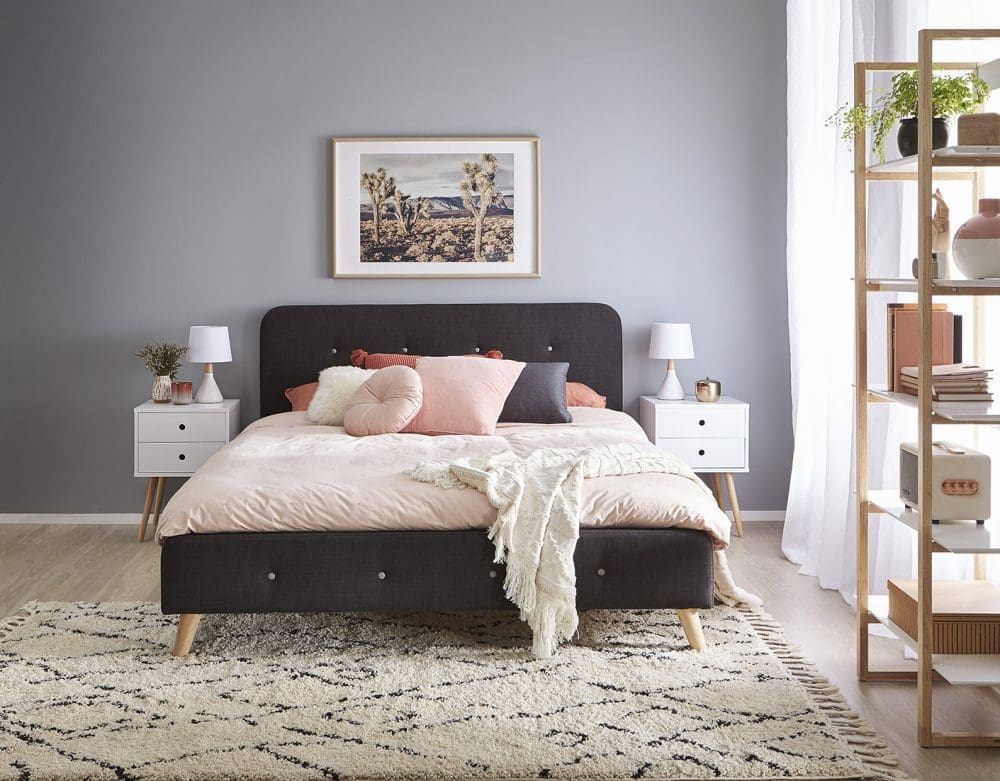 3. Begin with largest items
Once you're ready to start decorating the space, start with the largest items first – they will set the tone of the space so it's important to get these pieces right.
Furniture can become very expensive and add up quickly – especially if you need to decorate several areas at once – so you may need to find more affordable versions of pieces you want.
The trick to getting this right is to keep referring back to your mood board to make sure you are sticking to the style direction you want. Also, be aware that quality can very significantly so look at what quality guarantees come with the pieces you buy.
Place the largest items in your space first and then work your way down to the smaller details. Try a few different furniture configurations before you fill the space with too much 'stuff', for example does the sofa work better pulled away from the wall or perhaps facing a different direction?
4. Layer accessories
Something stylish spaces all have in common is how layered they are – rugs, artwork, cushions, throws and smaller décor work together to create rooms that look and feel luxe.
An easy place to start is by creating a few smaller arrangements or vignettes. These look great on a coffee table, shelf, or any other surface and are easy to create. Simply:
– use a base such as a tray or stack of books
– place décor in a mix shapes, textures and scale for interest
– incorporate some metallic accents
– and remember an odd number of items often works best.
Another great trick is to make seating areas cosier with cushions and throws. Select pieces that complement your colour scheme and similar to the tips above, mix shapes, patterns and materials.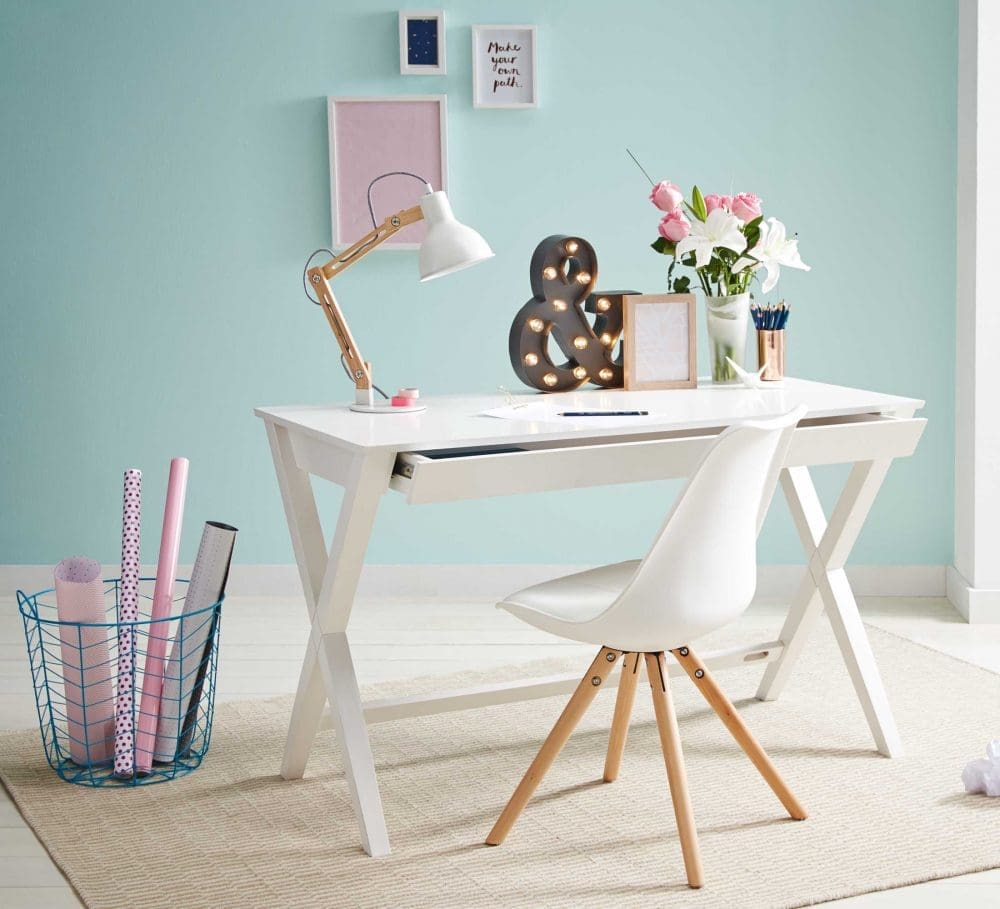 5. Add a hint of luxe
My favourite tip to create interiors that look luxe without the price tag is to invest in a few smaller designer pieces.
For example, in your office you could use a simple white desk, like the Hayden desk from Fantastic Furniture, and decorate it with a range of stylish accessories such as a large pin board of inspirational images and quotes, a stack of books, stylish stationery, vases filled with fresh or faux flowers, artwork resting against the wall and smaller décor such as concrete or ceramic pieces.
Another accessible splurge item is a luxury candle, such as one that's in a brass, marble or other stylish vessel. A drool-worthy candle can take pride of place in your styling and best of all, once you've finished burning it you can repurpose the canister in your home.
Do you have more tips on how to style your home in a cost-effective way? Share your ideas in the comments below!