Supported by Spotlight NZ
For most of us, the lounge room is the room in our home where we spend more time than any other — it's where we entertain, relax, and spend family time. So it goes without saying that it should be a space that's comfortable and inviting.
If your lounge room could do with a bit of a refresh, we're sharing some of our favourite ways to style your lounge room with the latest trends and design rules. Current decorating trends are all about creating stylish, warm and personalised spaces.
Here are seven design ideas to help you make your lounge room shine.
1. Bold is back
While monochromatic or neutral palettes have been popular decorating choices for a while now, bold colours are making a big comeback.
Use bright accents like fuschia, tangerine and cerulean to inject life into your living space — bold colours like these can create an uplifting feel while modernising the space.
You don't need repaint to enjoy the effects of these colours. Our top tip is to add 3-5 'pops' of colour with upholstery, soft furnishings and decor. Placing these around the room will create big impact without any long-term commitments. When your mood changes, you can easily switch out these accent pieces for ones in different colours or styles.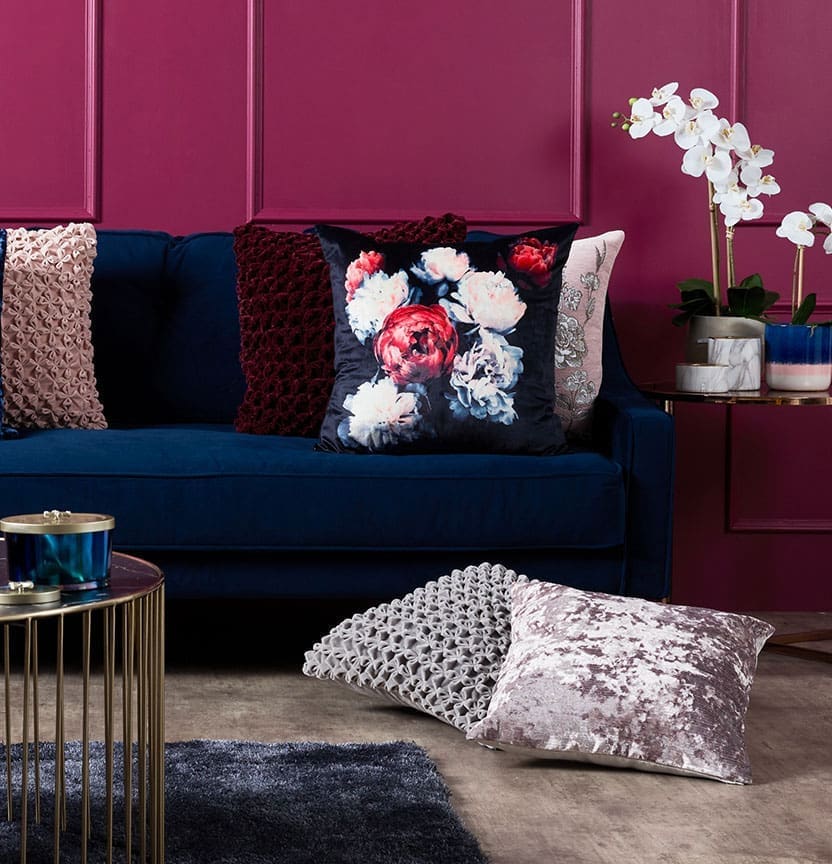 2. Strategic splurging
We can't all spent a fortune on decorating, but being a little savvy with where you invest your budget can give you a luxe look for less. If you want to splash out on a unique light fitting, artwork, or rug, go for it, then use it as a jumping off point for the rest of your decor. Look for complimentary pieces at lower price points, or refurbish your existing items by repainting, reupholstering, or otherwise repurposing them to compliment your statement item.
3. Focus on flooring
The floor is the single biggest space in any room, so it holds a lot of decorating potential. And because our eyes often look to the floor first, it's worth putting effort into this space.
Make your lounge room floor work for you by using floor coverings creatively. As statement pieces, rugs can add real character to a room with colour, shape and texture. On a more practical level they add warmth, and can also help break up larger rooms into distinct spaces.
We share the dos and don'ts of selecting the right rug here.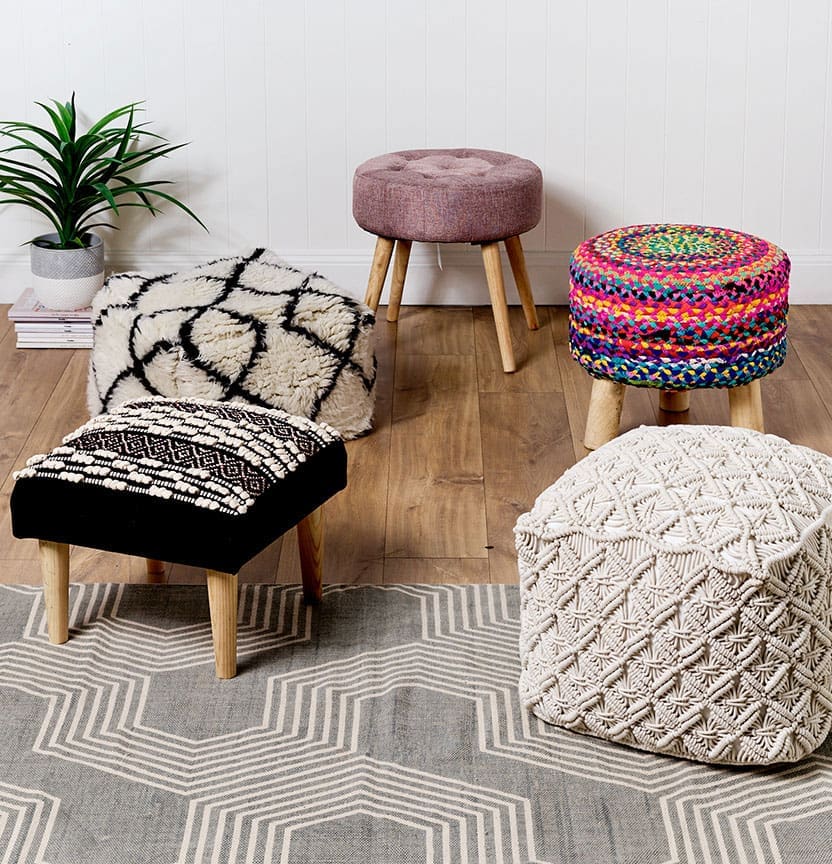 4. Lighting
The way a room is lit has an immediate impact on how it feels. Having multiple light sources in your lounge room will give you maximum control over the amount and direction of light.
Remember that lamps and other light fixtures are not just functional, they're design elements in their own right. Choose pieces that suit your space, and in shapes and colours that express your personal style.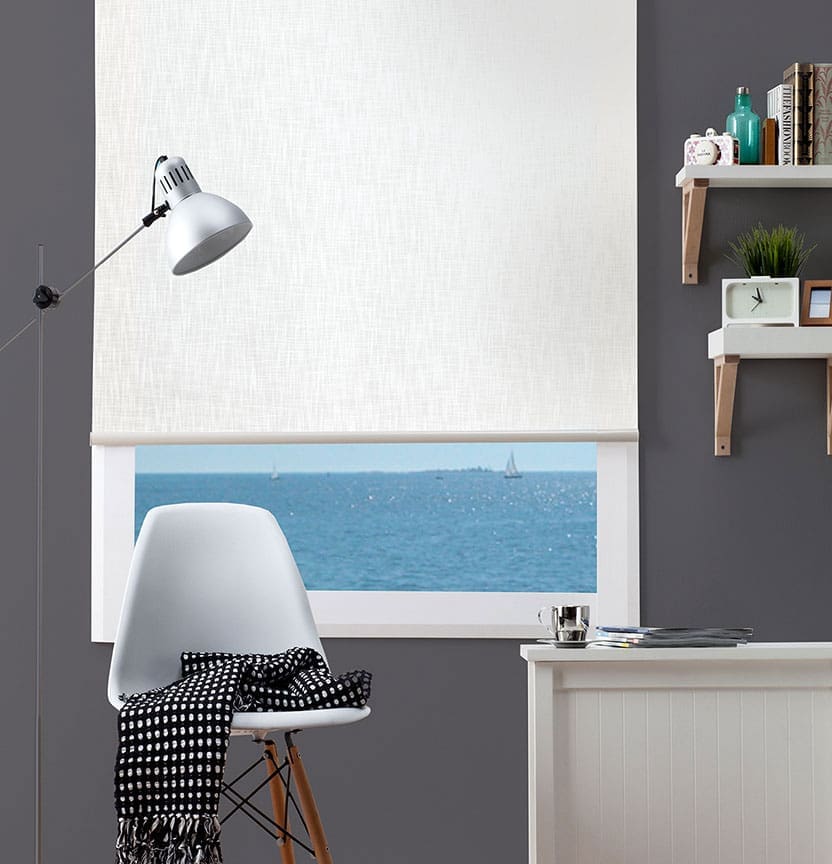 5. Texture
Texture is as important a design element as colour, size, and shape, and nowhere is this more important than in the lounge room. This is a space that should be comfortable and inviting, and decorating it with soft, tactile fabrics will make it feel like a place you will want to unwind and relax in.
In warmer months, look for 'lighter' textures such as raw linen or stonewashed cotton, and in cooler months embrace 'heavier' textures such as chunky knits and quilted velvets.
6. The outdoors indoors
While some homes have the luxury of indoor/outdoor living spaces, most do not, but that's no reason to forego the beauty of natural elements in your living room.
Indoor plants are very much on trend right now, and they add life and freshness to a room. Make them do double decorative duty by placing them in interesting pots or baskets that compliment other elements in your space.
If you lack a green thumb, check out these top 20 hard to kill indoor plants.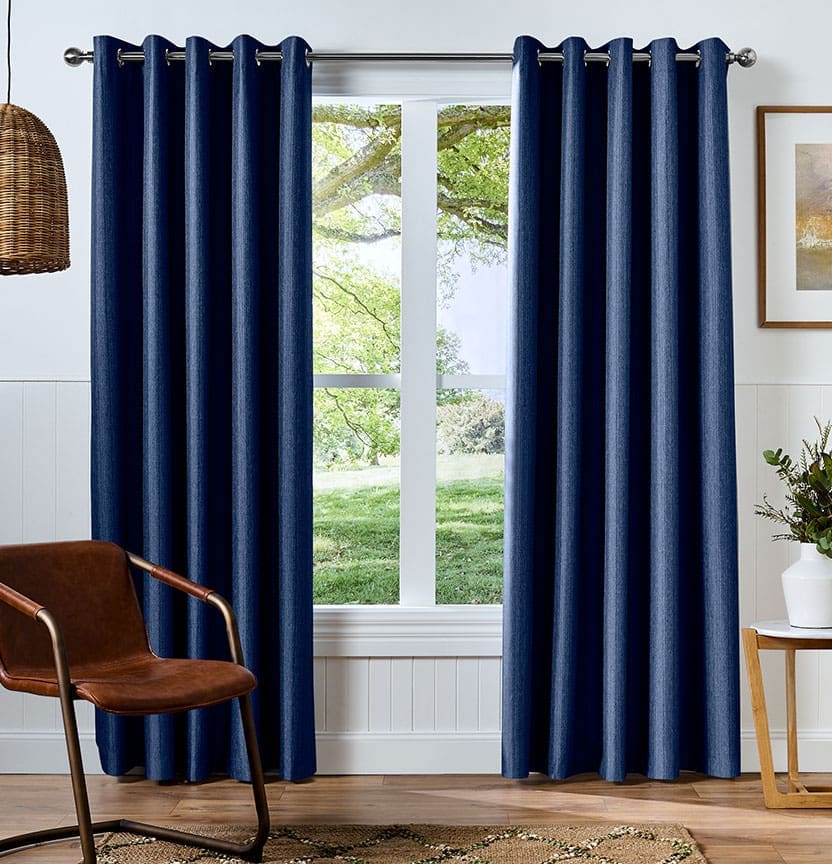 7. Size matters
Remember to work within the constraints of your space. Oversized pieces make small rooms feel cramped, while small objects, no matter how beautiful, quickly get lost in large rooms. When choosing any item for your lounge room think about how it will fit and function within the space.
Looking to these current trends and interpreting them within the principles of good design will help you expertly style your lounge room, and create a place that's stylish and liveable. For more decorating and DIY ideas, head to Spotlight NZ.