Supported by IKEA
IKEA has created a winning formula of forward-design at affordable prices, making it a 'go to' destination for all!
Each year, we eagerly await the arrival of the IKEA catalogue and this year there's a clear focus on living spaces.
Here are our top 10 newly launched IKEA products!
With its simple clean design, and oh-so-comfortable cushiony goodness, it's hard to ignore this stunning armchair that's just landed! Available in a range of upholstered colours, and the choice of white or matte black legs, this one is a favourite for sure!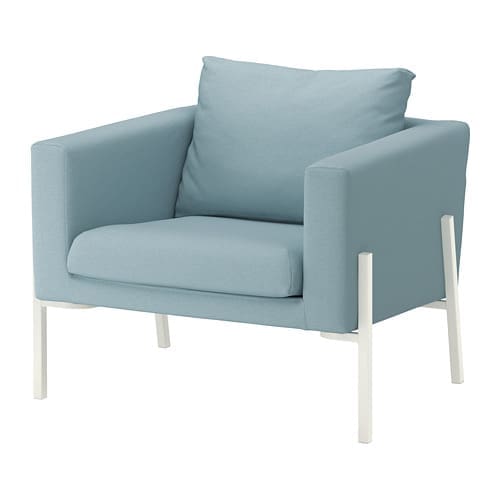 We just love the matte black finish and sleek Nordic design of these candlesticks. Use them on your dining table or to style your sideboard or other surface area in your home. If you feel like being a little quirky, you could use coloured candles instead of classic white.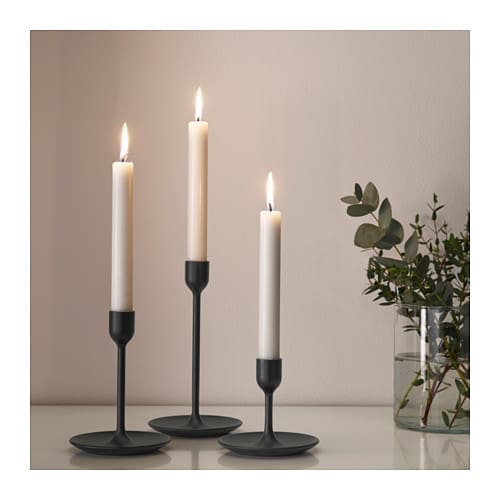 Finally a coffee table that's long enough for everyone on the sofa to comfortably reach! This piece is also flexible enough to be moved around your home and could become a low sideboard or even a stylish shoe rack in an entry or mud room.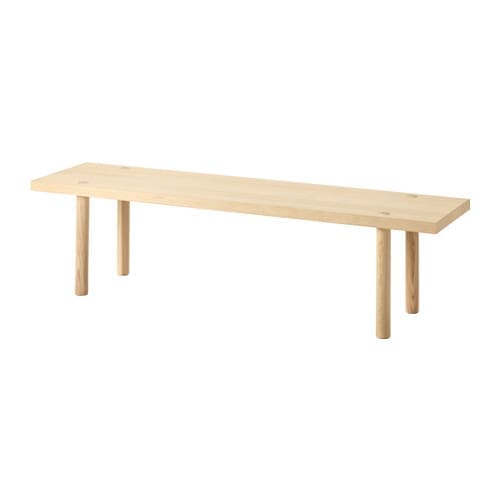 Made from polypropylene, this rug is durable enough to withstand rain, sun, snow and dirt, making it suitable for indoor and outdoor use. The long rectangular shape is ideal for glass sliding doors where people may 'forget' to wipe their feet on a standard mat before coming inside.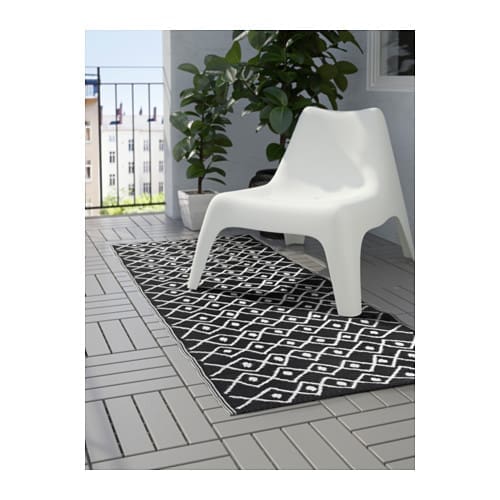 These felt-like baskets with black detail are perfect for storing smaller items or think outside the square and use them as stylish pot plant baskets (ensuring the pot is water-tight of course).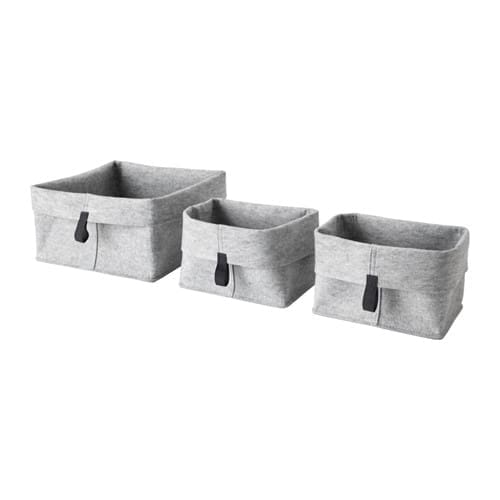 Made from an eco-friendly renewable wood and recycled plastic composite, this chair is ideal for families with children as you can just wipe clean. Available in beige (hints of blush pink), navy or brown, its stunning clean line design makes it a great addition to any home.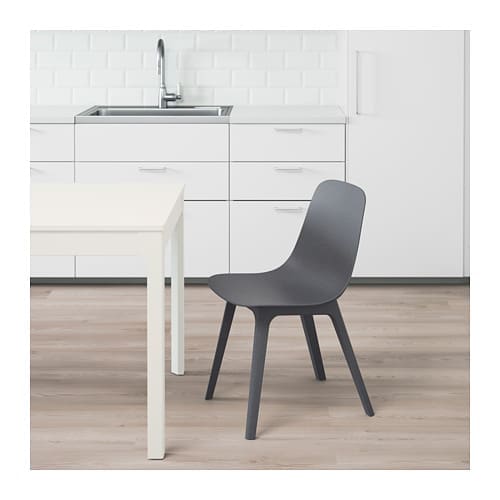 Shelfie styling is more popular now than ever and this new bamboo shelf is an ideal piece to flex your styling muscles! Consider using several, and even offsetting these, to create visual interest on a wall. Rest artwork, ceramic pieces and other décor to bring colour and personality to your home.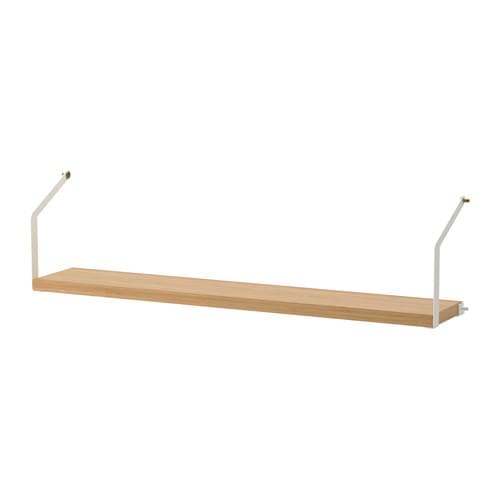 Black has firmly cemented itself as a colour to stay! The smooth curves and balanced proportions of this new cutlery set are just too good. Why not add a little matte black goodness to your tablesetting?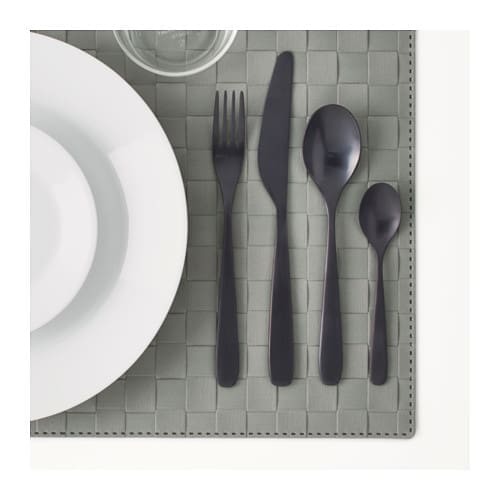 Clearly we can't get enough of IKEA's new bamboo range but this hook also had to make the list. With concealed fixings, all you see is this beautiful geometric hook.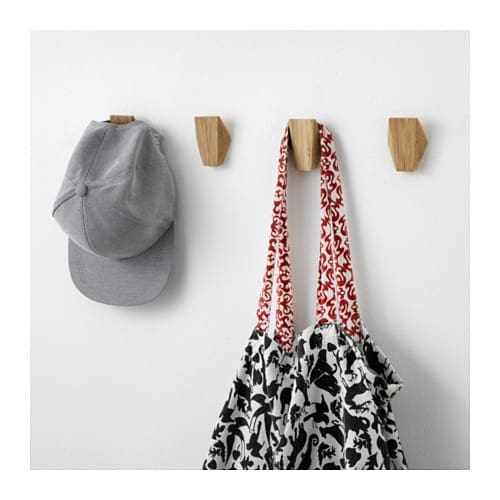 It's hard to believe but that price is correct! The designer was challenged to create the world's cheapest lamp without compromising on design. The simple three-leg design gives a nod to the '60s while also having a somewhat futuristic/outer space vibe. So cool.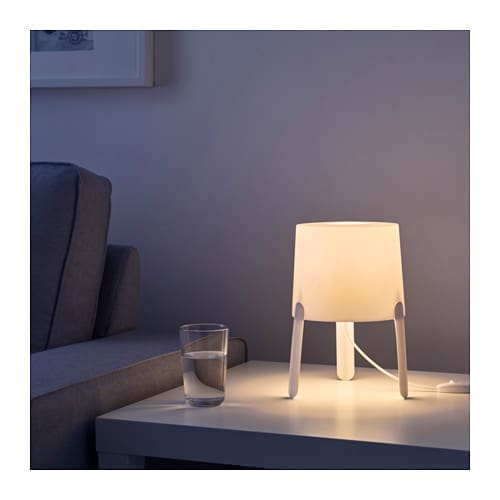 With over 500 new products now at IKEA it was hard to narrow this list down to just 10!
You can check out the full range and all the latest offers online here or pop in to your local store.