The beauty of art can often be overshadowed by the pressure to 'find a real job.' Luckily for us, talented artist Jacklyn Foster followed her intuition, leaving her degree three weeks before graduating. Talk about cutting it close!
We caught up with Jacklyn to chat about her artistic journey, process and future.
Related article: Colour pop fun with newcomer artist Anna Egberts
Related article: A chat with contemporary artist Kiasmin whose works are all about nature and dreamy colour palettes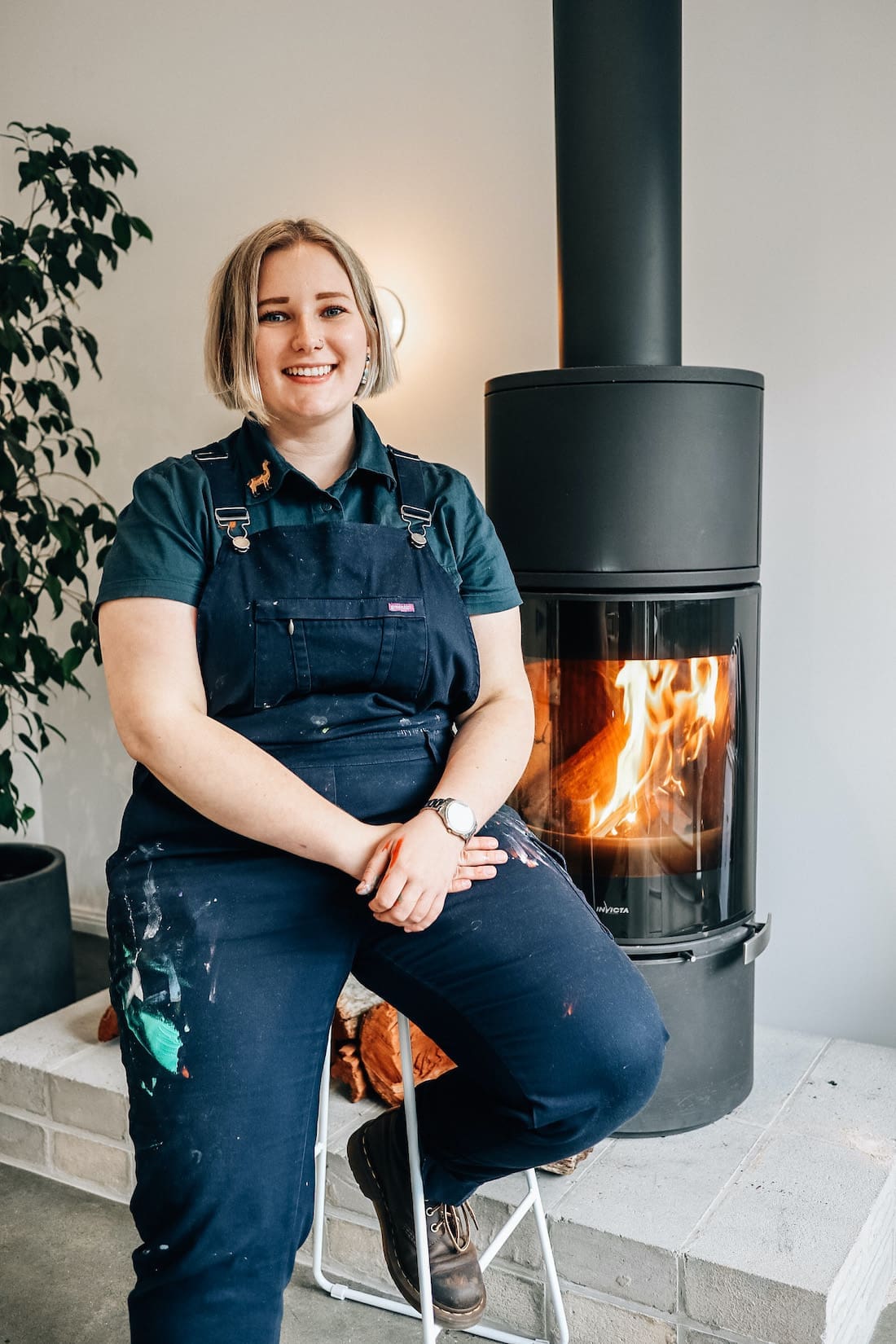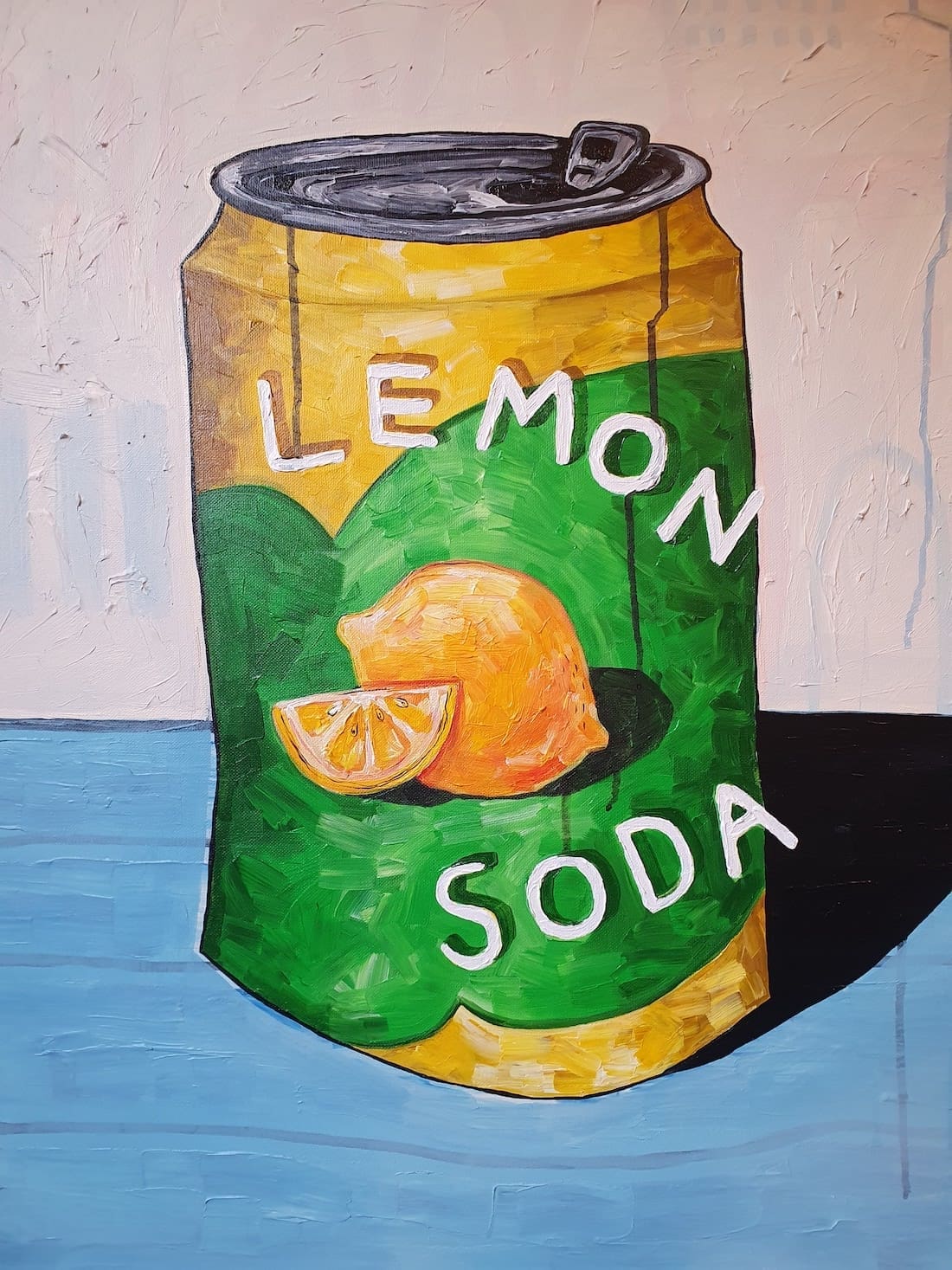 Growing up, Jacklyn spent her free time creating, cultivating her talent.
"A lot of my holidays were spent creating and watching Art Attack. I won almost all the colouring in competitions I entered.
"I was the high school DUX in Studio Arts, Art and Visual Communication. Sold my first painting, my year ten art project, at 16 years old. I bought a Razor scooter with the money.
"I was incredibly passionate about art, however I felt the societal and family pressure to find a 'real job'.
"It took me 5 years of studying for a health degree, leaving merely 3 weeks before graduating, to find my way back into art — my childhood passion, love, and dream."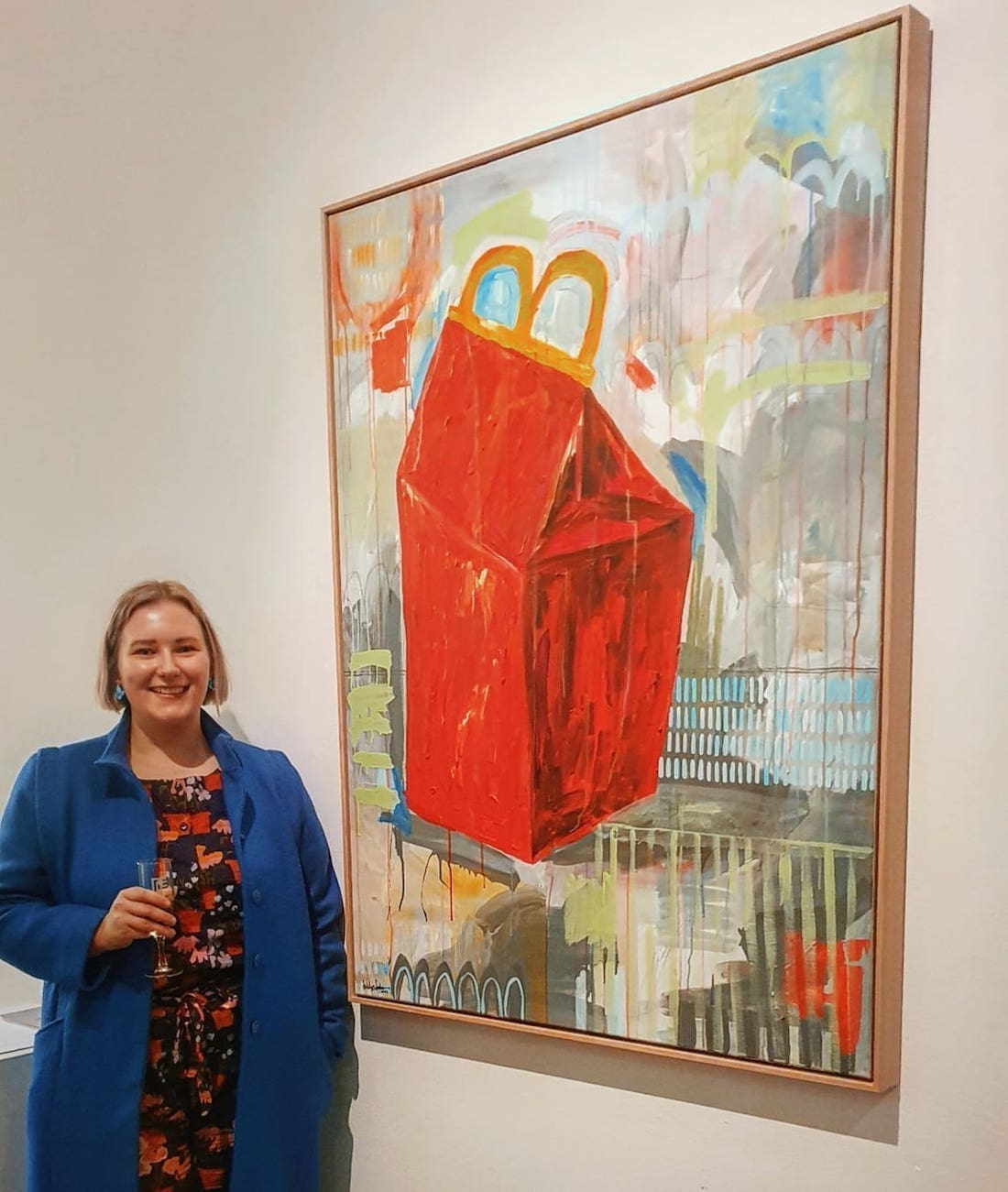 Since following her instincts back to art, there's been no stopping Jacklyn from experimenting and exploring with her creations.
"I feel like the past 12-18 months were about my work evolving and a lot of trial and error. Basically 'throwing spaghetti at a wall and seeing what sticks'.
"Up until now I had never created so consistently. However, in the past 3-4 months, I have truly fallen into my love of abstract still life.
"I don't know where it will go, as I never planned on falling in love with painting still life pieces.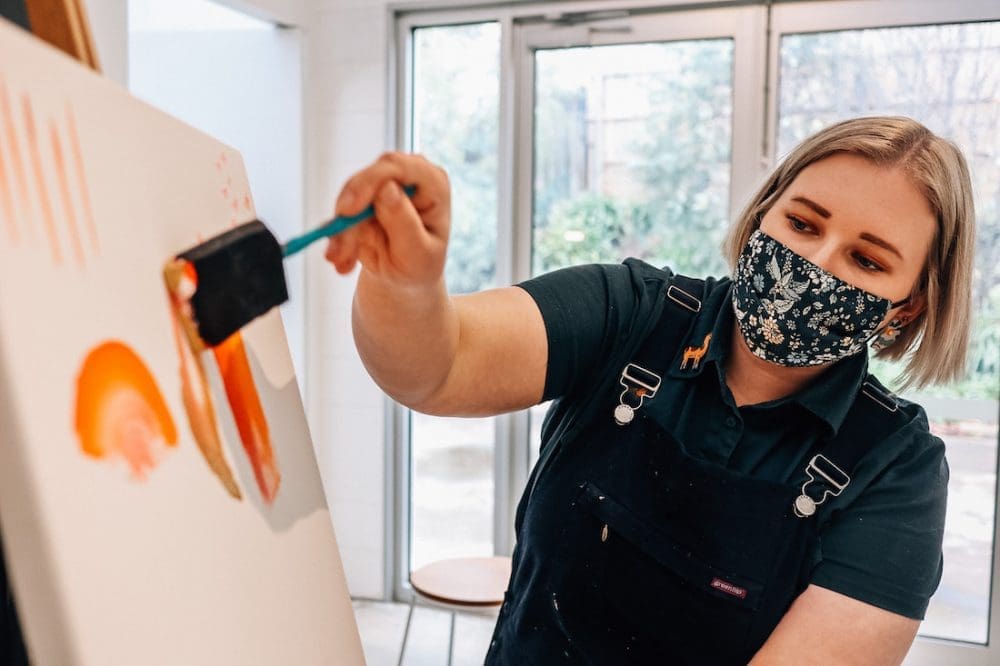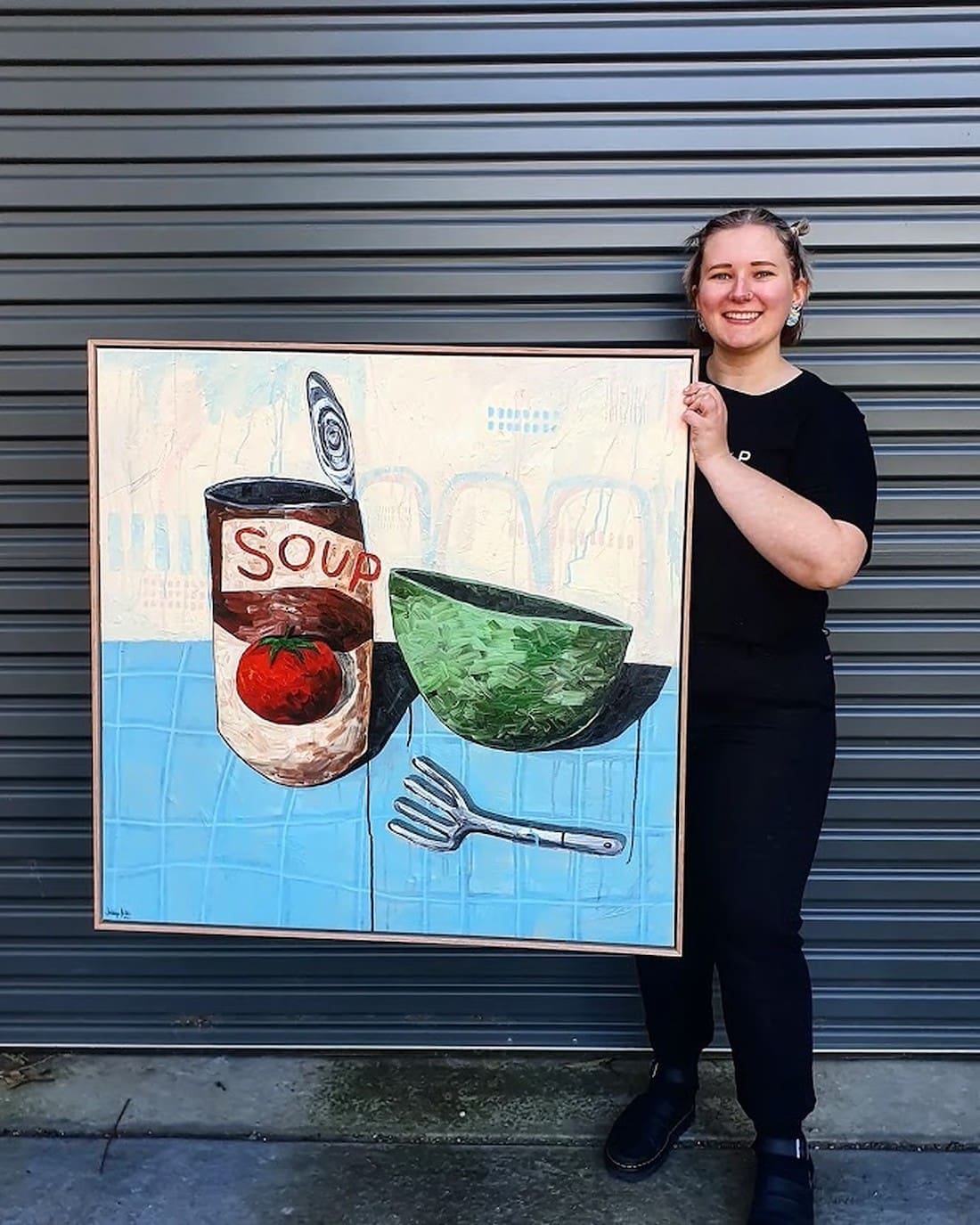 Influenced by the changing seasons in her life, Jacklyn can be struck with inspiration in a variety of ways.
"Inspiration comes and goes, and sometimes can be hard to pinpoint. But I create well in calm, and then other times I flourish in chaos.
"I try to allow myself moments of calm and stillness to be present, that is often where my ideas will pop in my head. I feel like the subjects pick me, just as much as I pick them.
"Sometimes it's like the seasons directly impact my colour palette. Nice cool colours, blues and greys, during winter and bold colours during spring."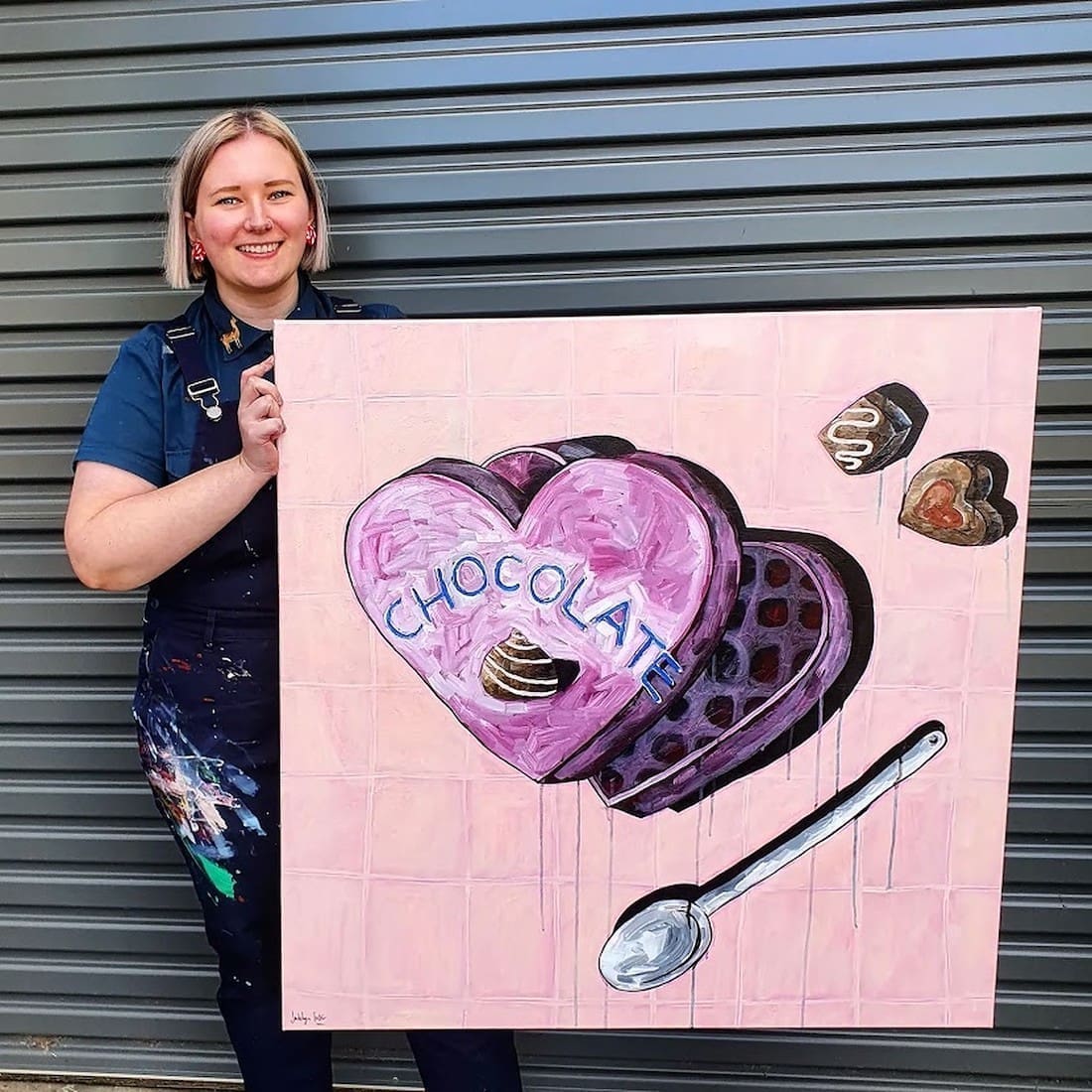 The artist has gone on to be a mentor and art teacher, helping to guide others towards art with her 'Creative Canvas' workshop.
"My art classes are very different from your typical 'everyone recreates the same image'. I didn't want people being deflated when their painting doesn't look 'good' or like the persons' next to them.
"I want to show people they each have their own talents and skills, and guide them through how to use different tools.
"Ultimately everyone creates their own individual abstract piece. So many people impress themselves and adore the work they create. What a dream!"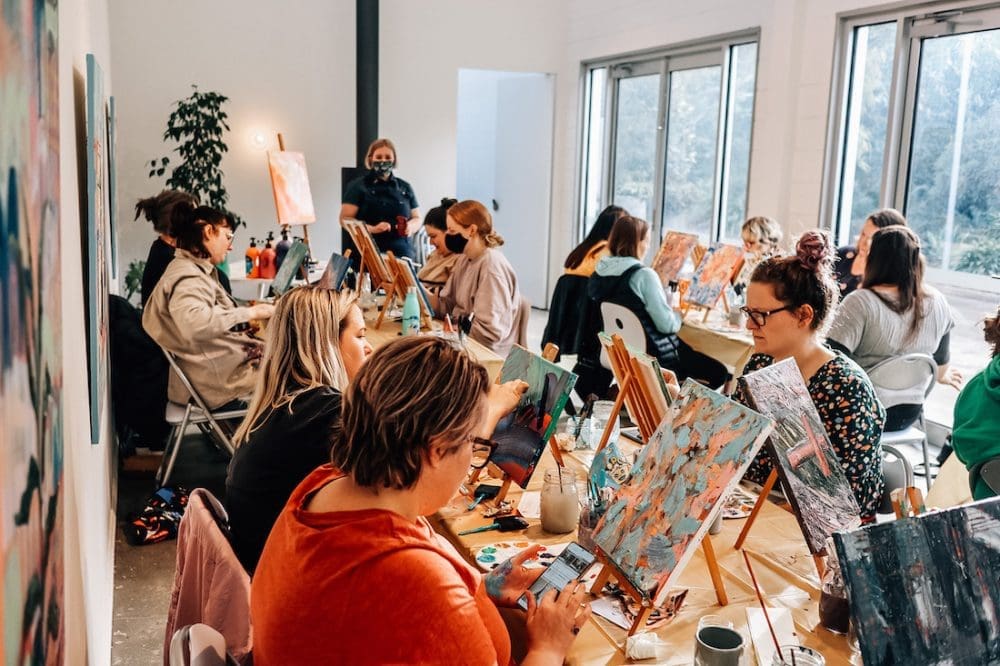 With no sign of slowing down in the future, artist Jacklyn Foster has some big things planned.
"The goals I have set for myself include moving into an offsite studio where I can display my work, create a creative mess and run my intuitive art classes!
"My big dream is to exhibit at the National Gallery Victoria, or the National Gallery Australia. Having my Uoo Uoo 'Art Can Change Your World' piece positioned right across the road, felt I got pretty close!"
We loved learning more about Jacklyn and her unique art journey. To find out more about Jacklyn, her art, and her intuitive art classes, visit her website or take a scroll through her Instagram.