When it comes to selecting finishes for your new home, it can be so easy to default to white, white… and white.
Today, we're sharing kitchens we've curated from across the Web to show you you can have kitchen cabinets other than white.
Take some risks when creating a new space to reap the massive rewards — an individual space that reflects your personal style!
Black
Moody colours are an interior design trend for 2015 — they are luxurious and sophisticated.
Black cabinetry scores a big tick in this area. They also look great with marble, one of our all time favourite materials 🙂 Just check out the photos below!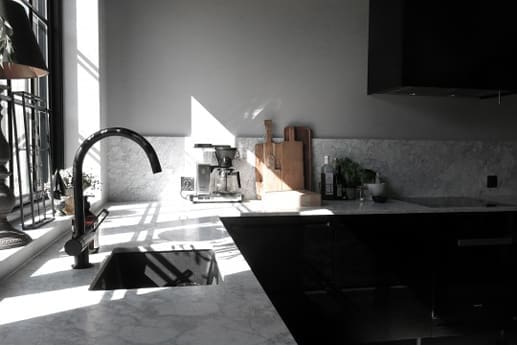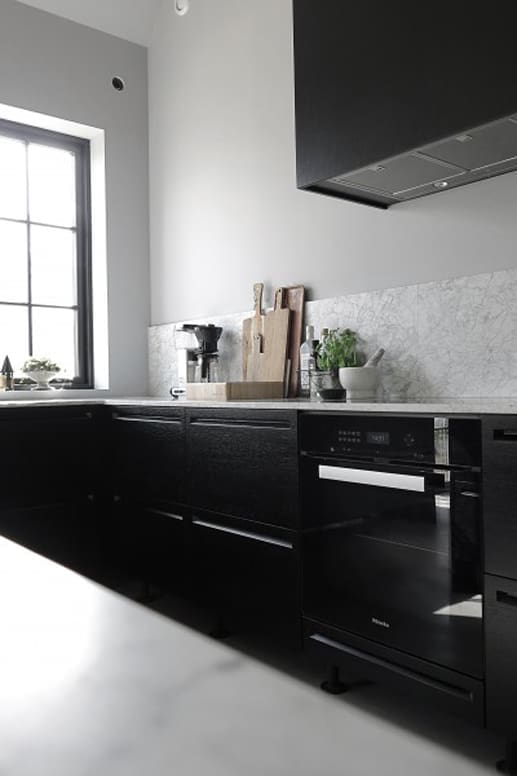 Grey (mushroom grey)
We looove this colour as an alternative to white — still neutral while adding incredible softness to a space.
It also works well with almost any colour scheme so you still have flexibility to change your mind on flooring or wall colours later down the track. Also, if you're worried about resale and potentially dividing buyers, this can be a safer option.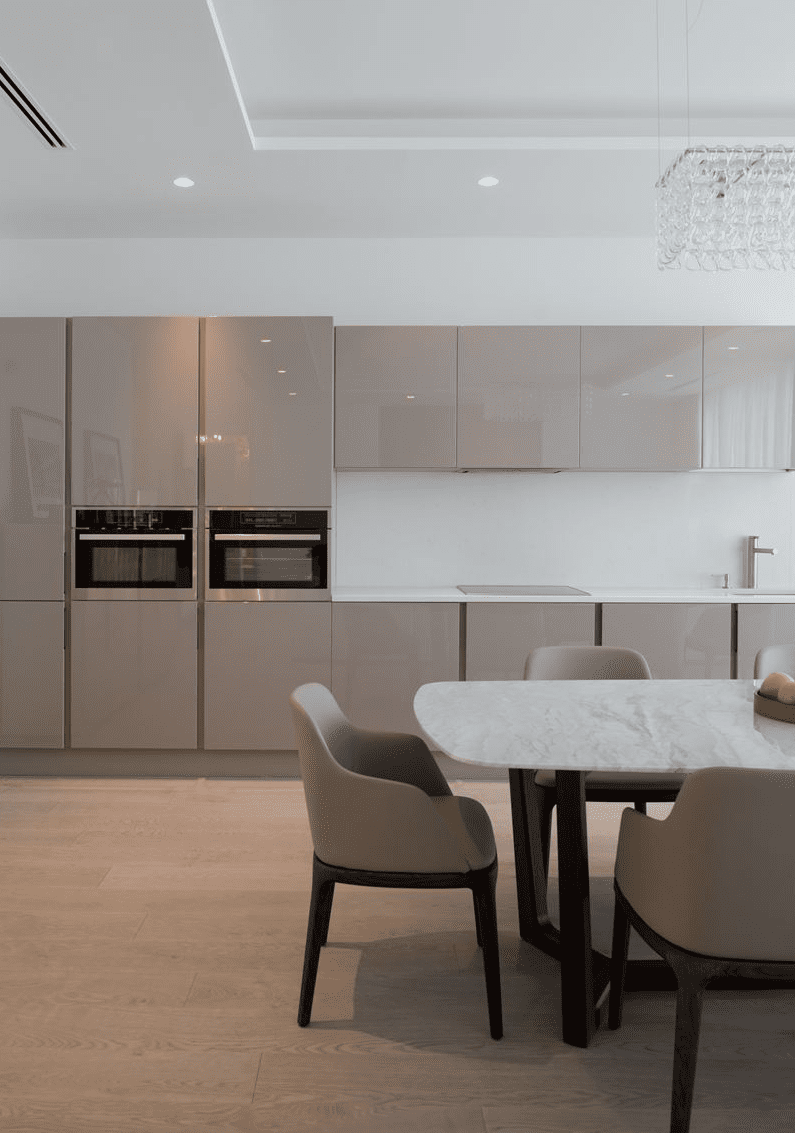 Wood
An earthy and natural material, wood is another popular kitchen cabinet option right now. Keep in mind, unless you go high end, you will most likely be looking at wood veneer rather than solid wood. Veneer has come a long way since the 1970s though and will look great for years to come.
One of the main benefits of wood is that fingerprints don't show up (important if you have young children) but this material can be more susceptible to scratches and dents as it's a softer material.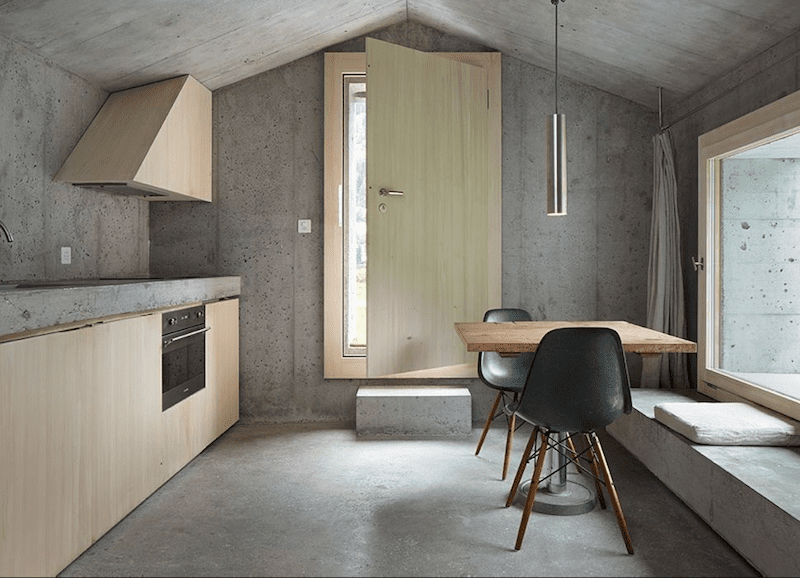 Green
A colour for the brave. Green is a down-to-earth colour that can represent new beginnings, growth and renewal.
This kitchen by Greg Natale, with marble floor and splash back, has got to be the most stunning kitchen with green cabinets we've seen!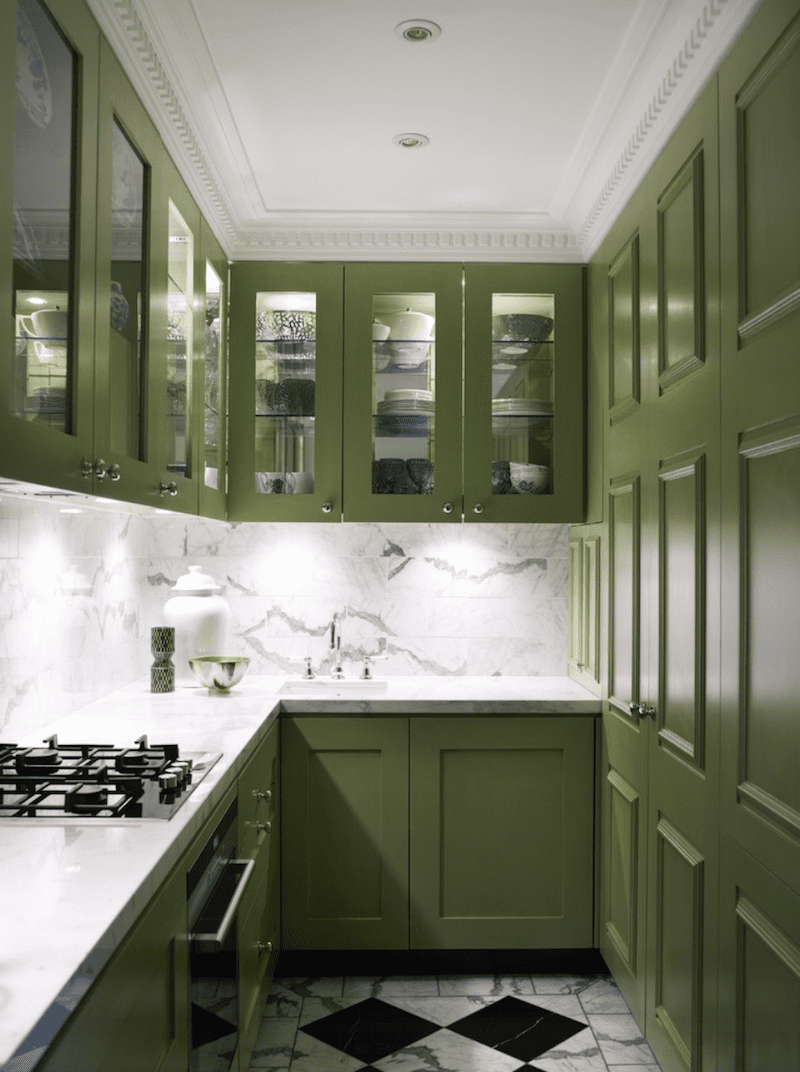 Light blue
Young and fun, this light blue colour is the perfect contrast in this industrial, loft-style apartment. Pops of the colour have also been carried through in the dining area with decor in the open bookshelf.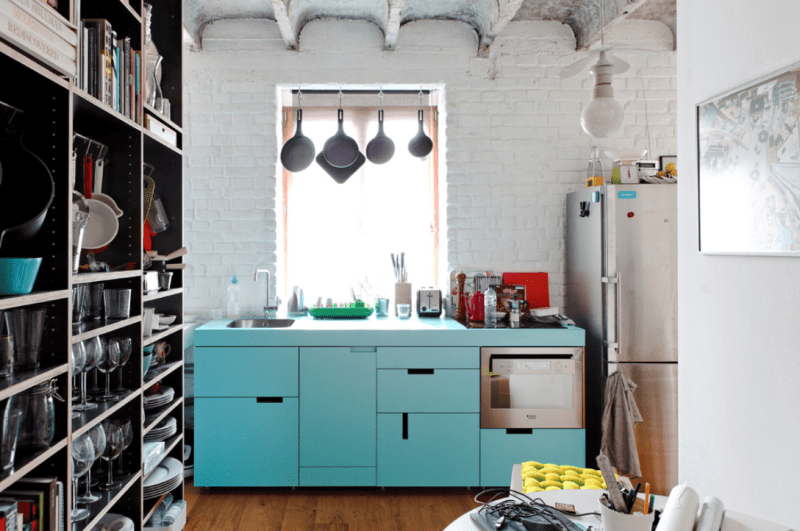 Grey blue
A more restrained, some might say more sophisticated, shade of blue. This grey blue colour looks great with wood, just check out the photo below.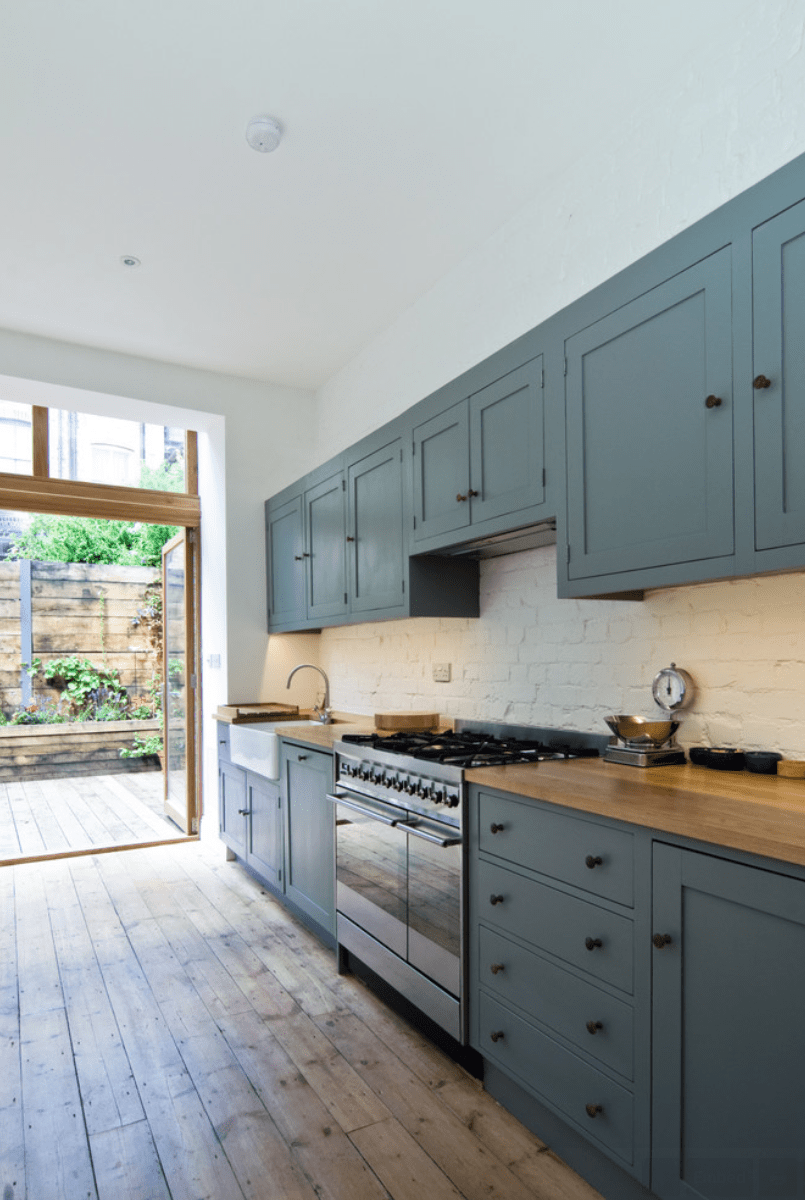 These are just some of the colours we would consider using when designing a new kitchen but you can literally select any shade of the rainbow for your kitchen cabinets… it's just a matter of finding a colour that works in your space.
What's the best kitchen cabinetry you've seen? Describe it in the comments below!