When it comes to selecting finishes for your new home, it can be so easy to default to white, white… and white.
Today, we're sharing kitchens we've curated from across the globe to inspire you to look beyond white for your next kitchen project.
Take some risks when creating a new space to reap the massive rewards — an individual space that reflects your personal style!
Related article: How to design the perfect walk-in pantry
Related article: Design inspo: Beautiful black kitchens
Black
While black can feel like an incredibly daring choice, it's one of our absolute favourite colours for kitchen cabinets, which is why it kicks off this round up! Black is sophisticated and adds drama to a room, while also being an easy colour to live with (just be sure you select a black that doesn't show fingerprints).
It's also versatile, suiting many design style from period homes to contemporary, and pairs beautifully with a range of materials, including natural marble and concrete.
Gina's had her black kitchen installed over 5 years ago and loves it just as much today — proving this isn't a fleeting trend that will go away any time soon. Check out our round up of the best black kitchens for even more black kitchen inspo!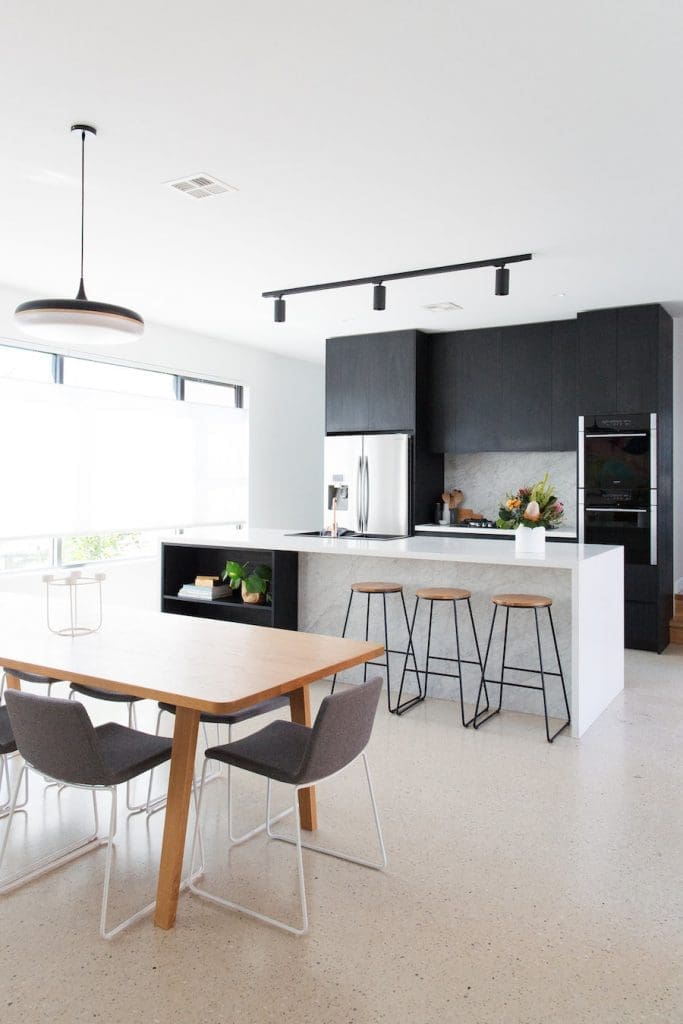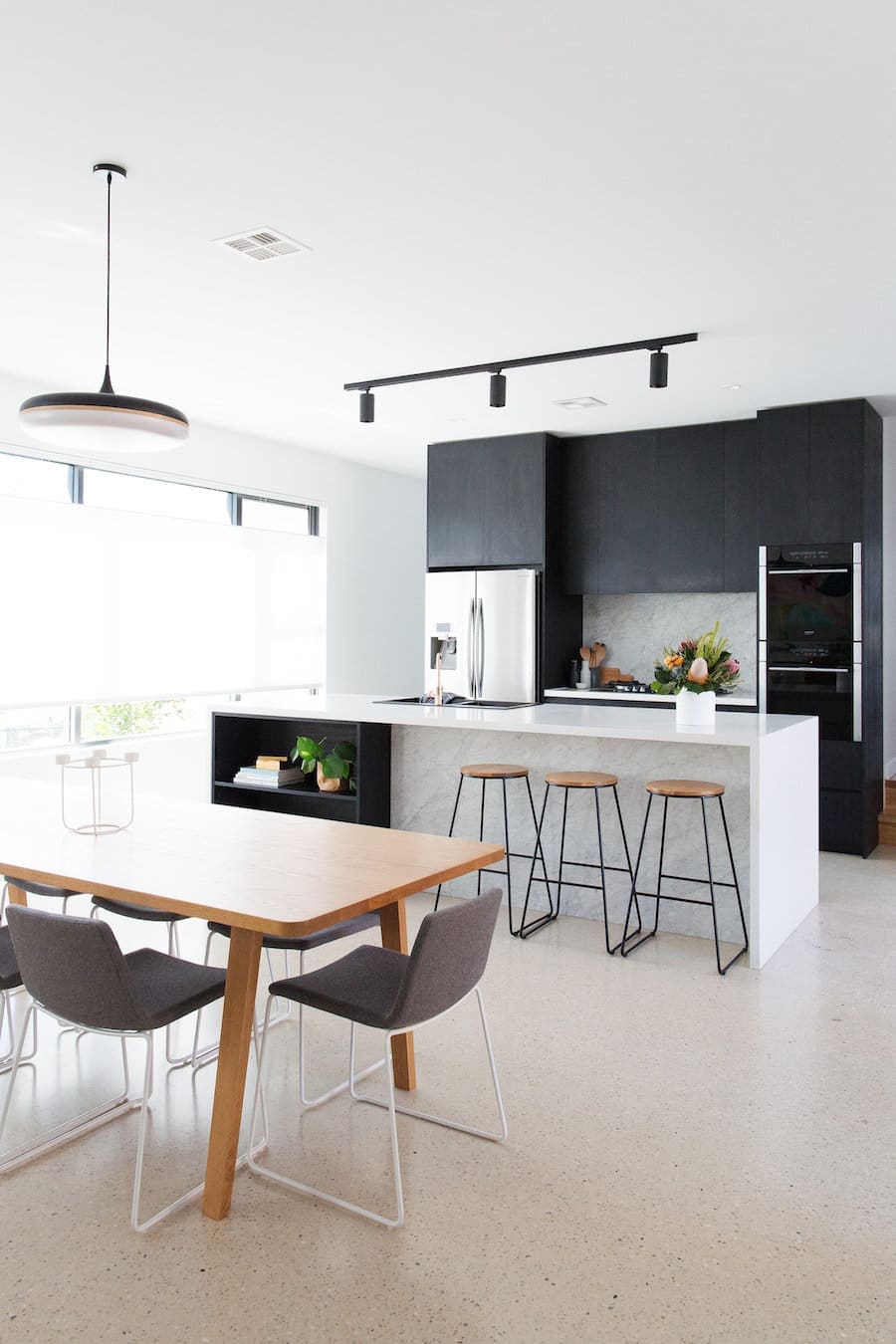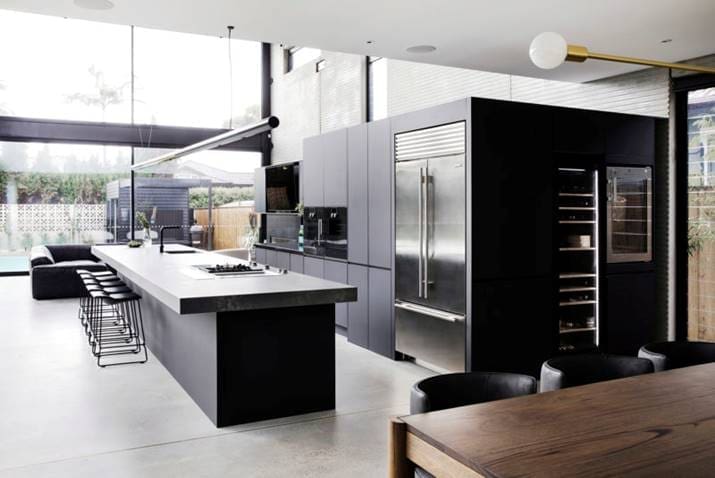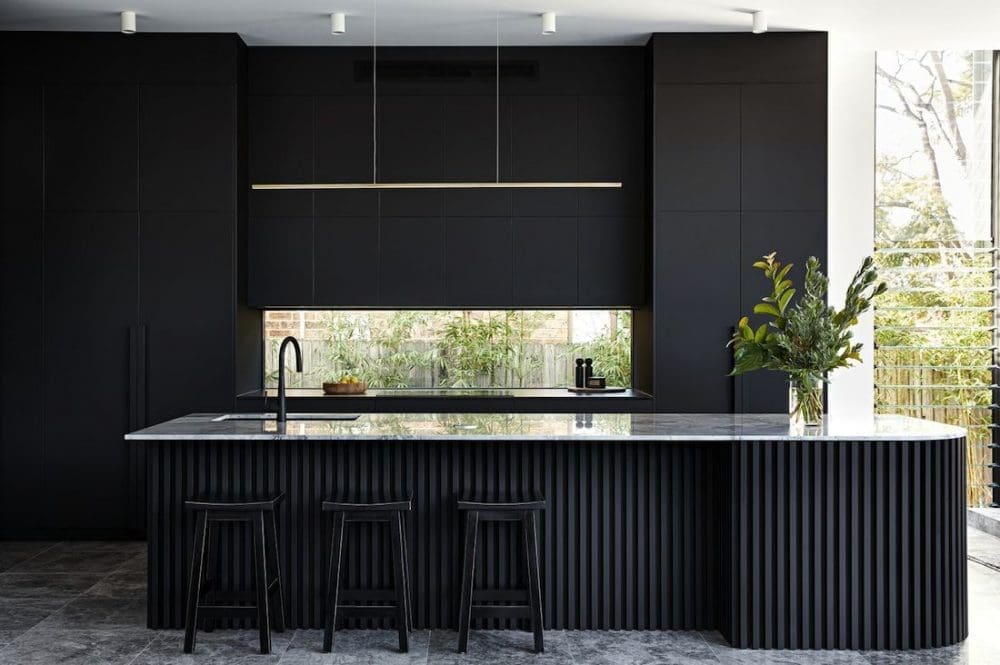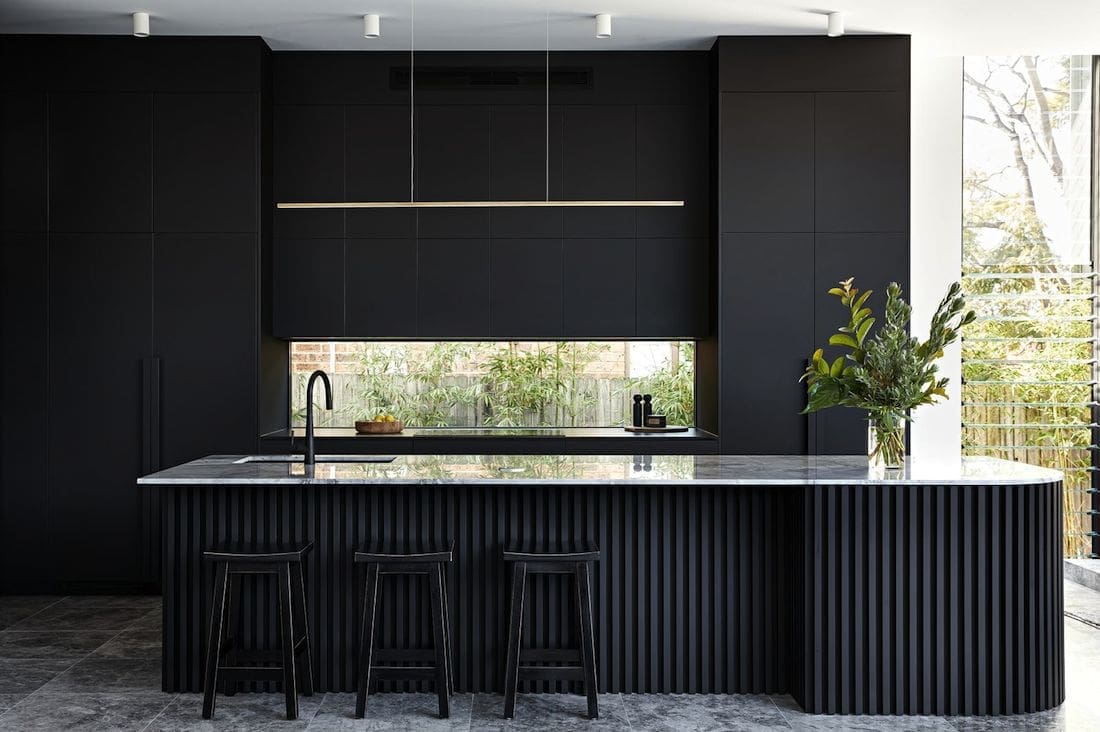 Warm grey
We looove this colour as an alternative to white — still neutral while adding incredible softness to a space.
It also works well with a broad range of colours so you still have flexibility to change your mind on flooring or wall colours later down the track. Also, if you're worried about resale and potentially dividing buyers, this can be a safer option.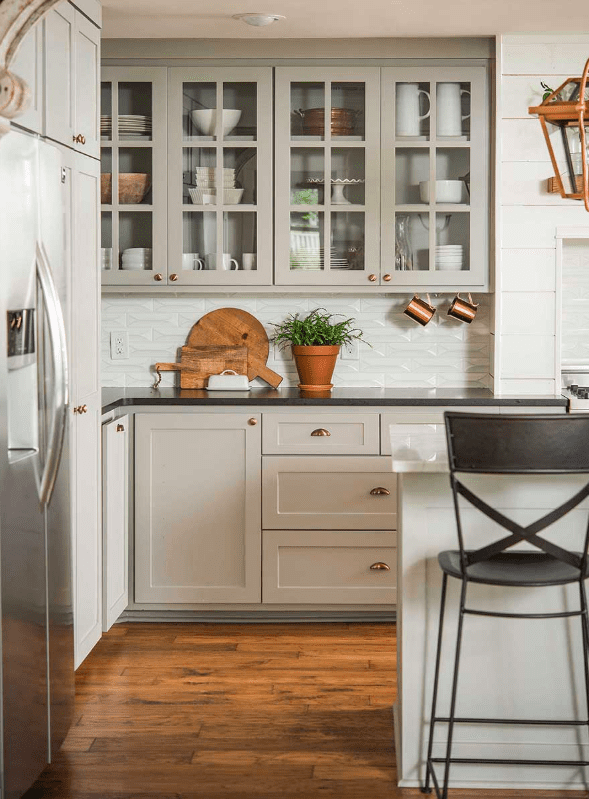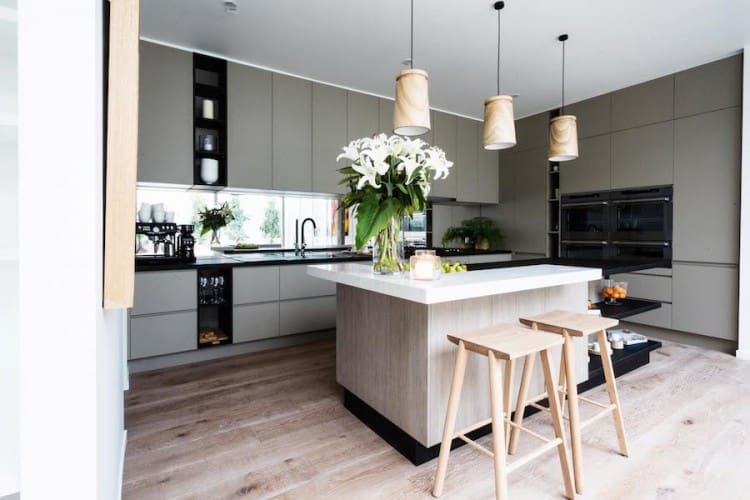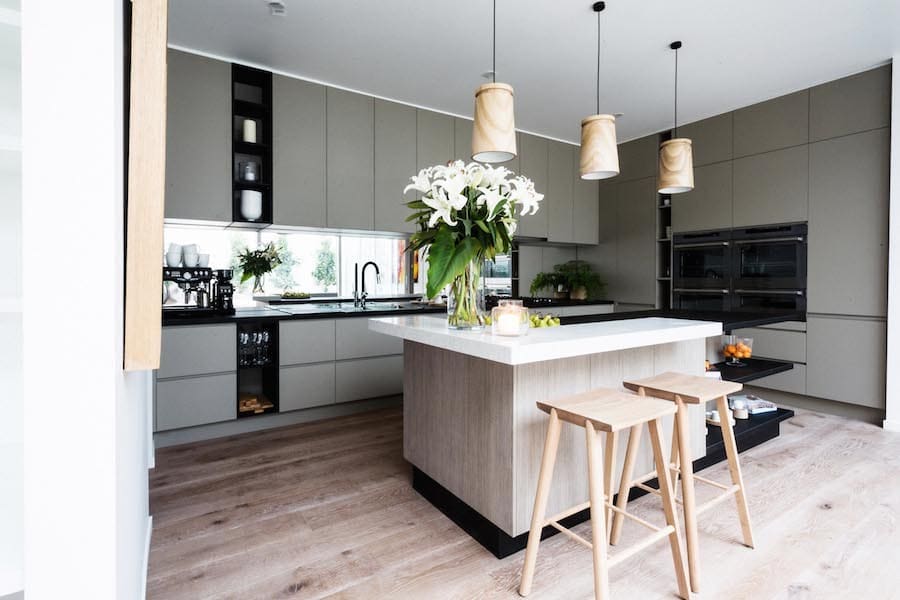 Timber
From light ply to walnut, there's a huge range of timber and timber veneer joinery on the market now. Timber is a great option as it brings in an earthy and natural material, helping to soften the hard materials of a kitchen while adding value to your home.
Something we love about timber is that fingerprints don't show up (important if you have young children) but depending on the finish you select, you may need to take care when cleaning them (i.e. avoid harsh chemical cleaners).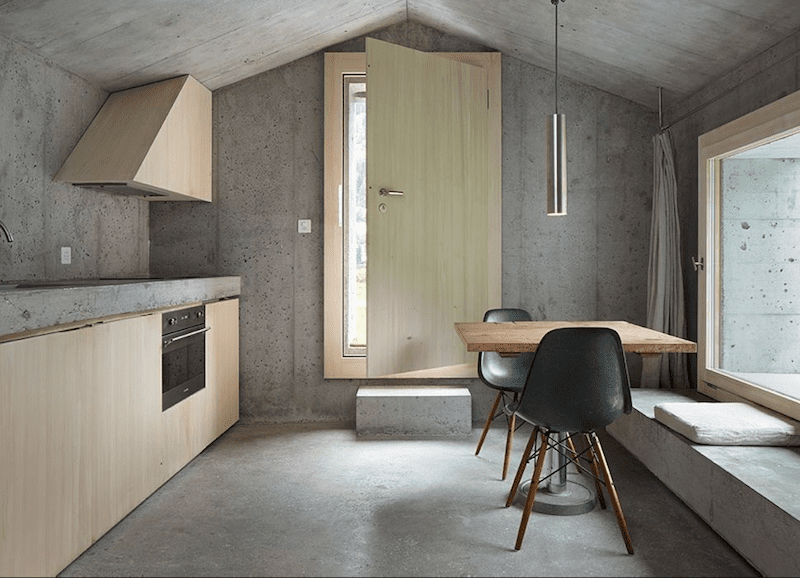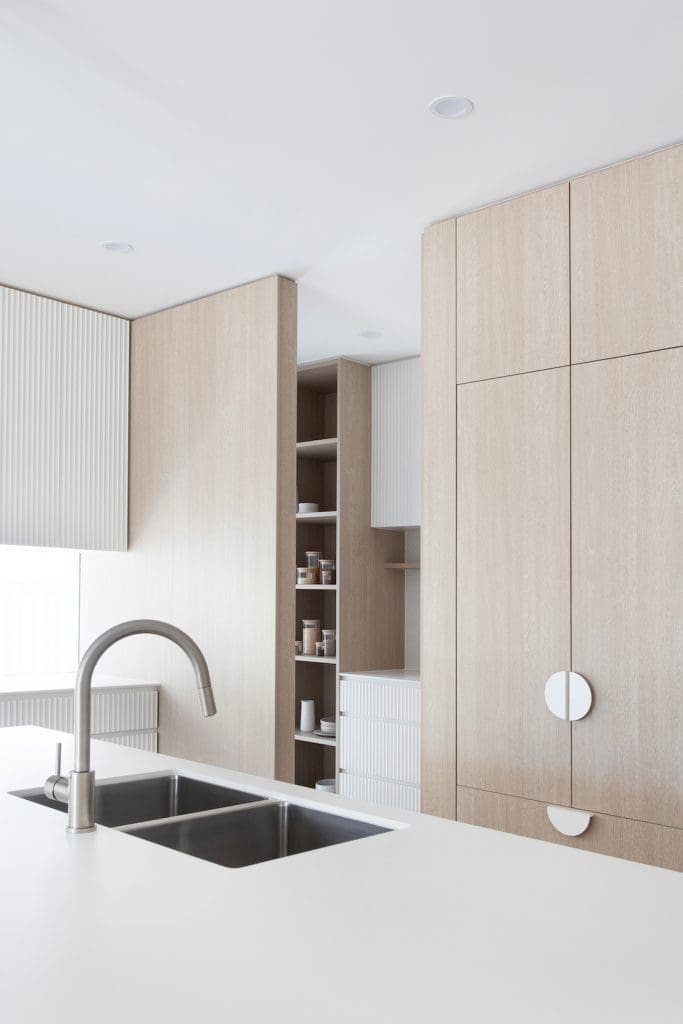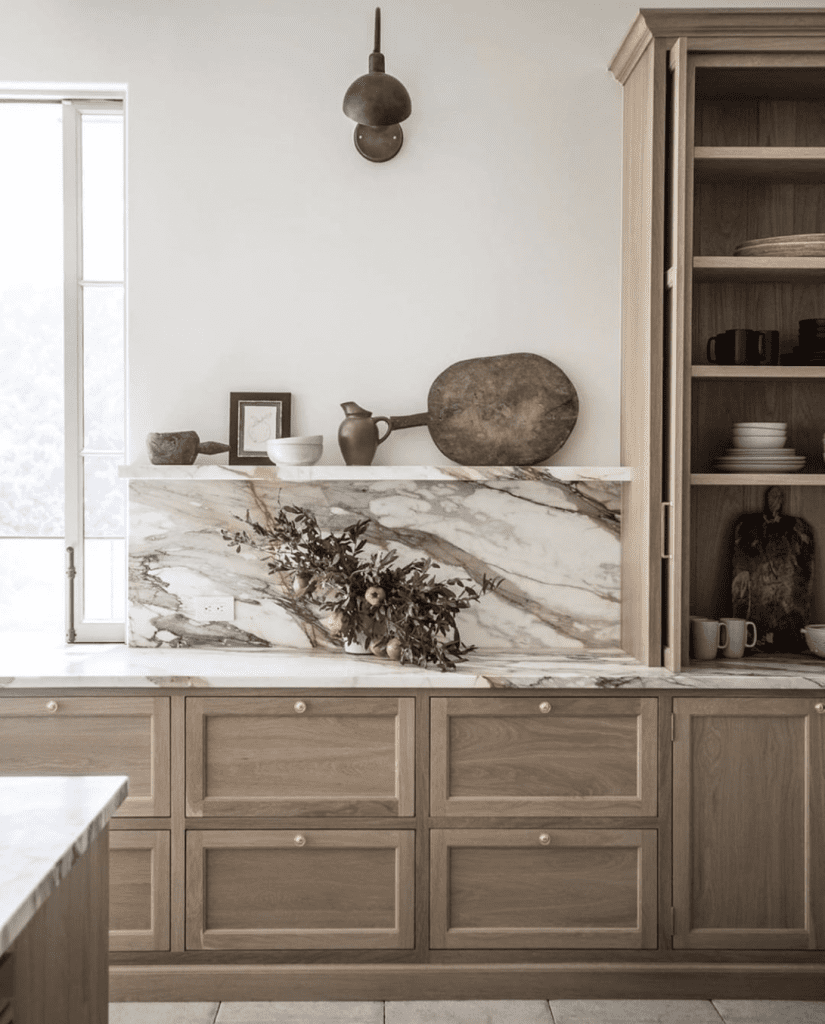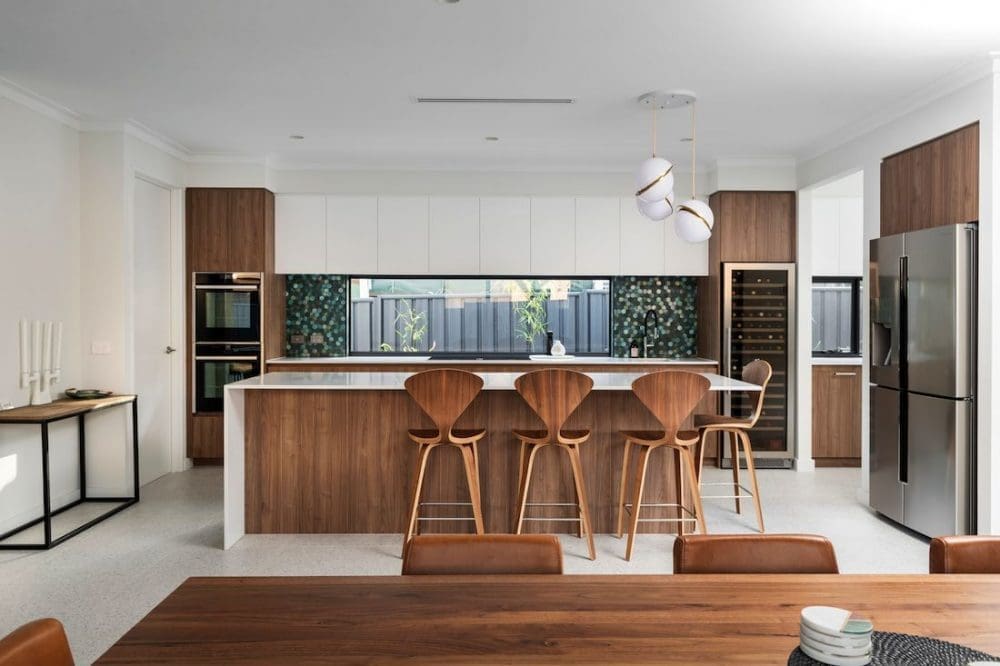 Green
A colour for the brave. Green is a down-to-earth colour that can represent new beginnings, growth and renewal.
We've curated a few of our favourites, depending if you want to go intense (like that kitchen by Greg Natale with marble floor and splashback), more muted or moody.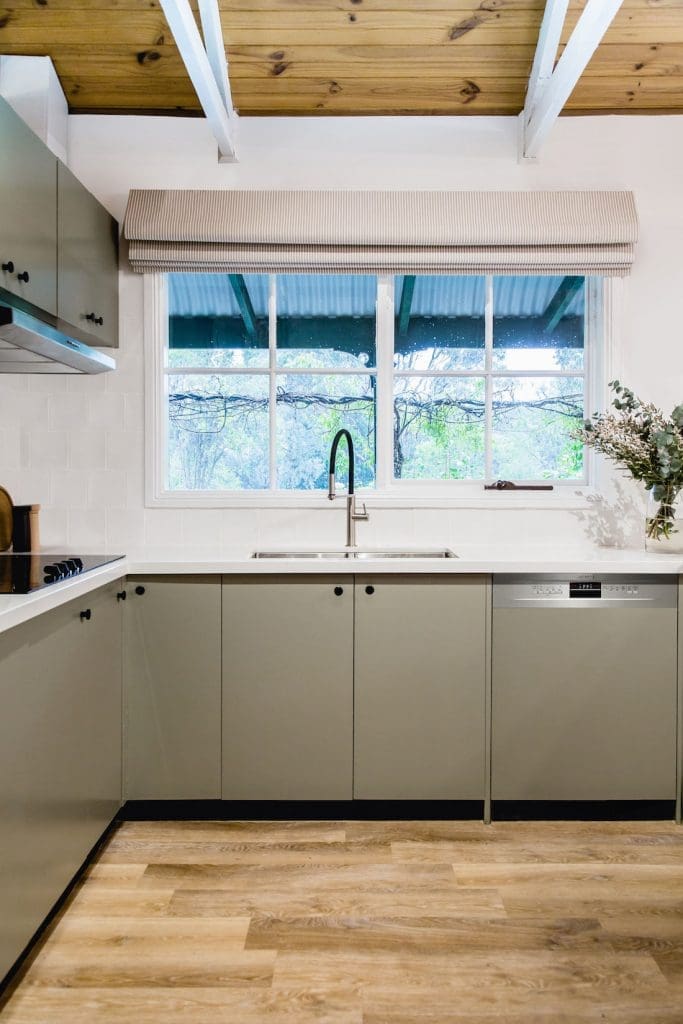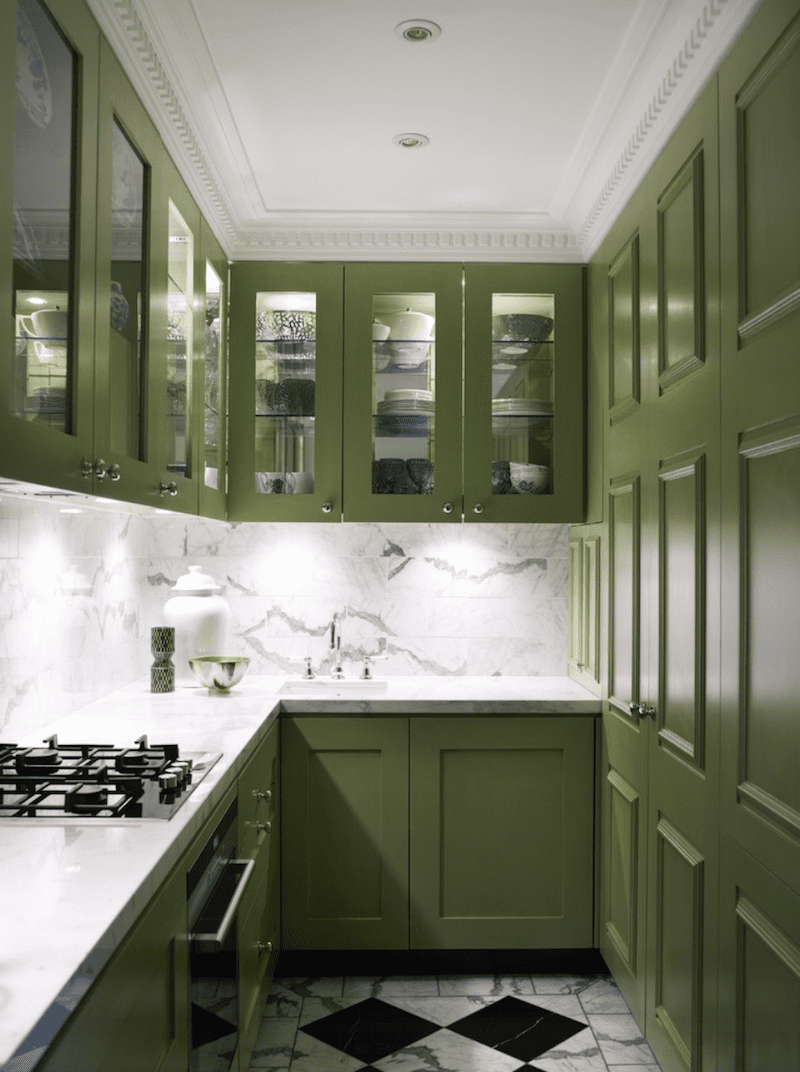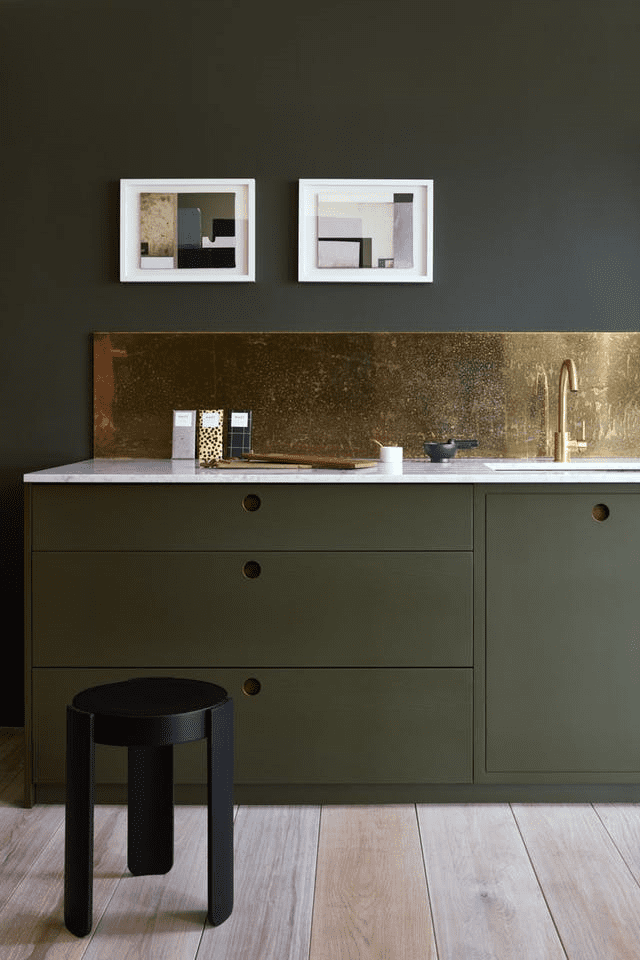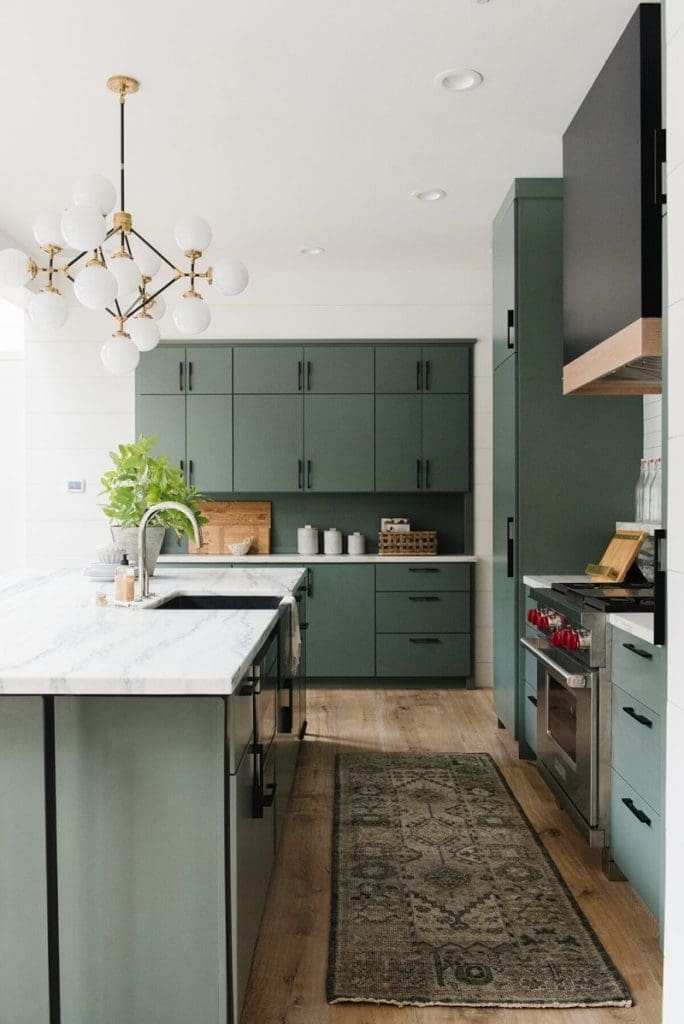 Blue
From young and fun light blue to sophisticated navy or a muted grey-blue, there's a broad spectrum of blues you can use on your kitchen cabinets!
In our opinion, a navy kitchen is a staple. This colour has been popular in interiors since the Victorian period and although it dips in and out of being 'on trend', it's always a popular colour that stands the test of time.
We love it so much that we used it in the kitchen at our Erskineville project, selecting 'Kara Sea' by British Paints, and you can see the full room tour here.
And if you love the idea of blue but want to dial down the intensity, just check out that gorgeous grey-blue kitchen below.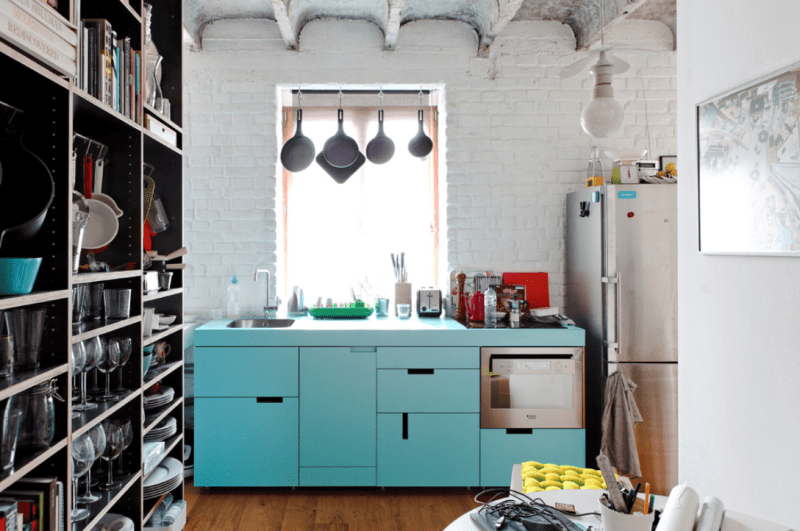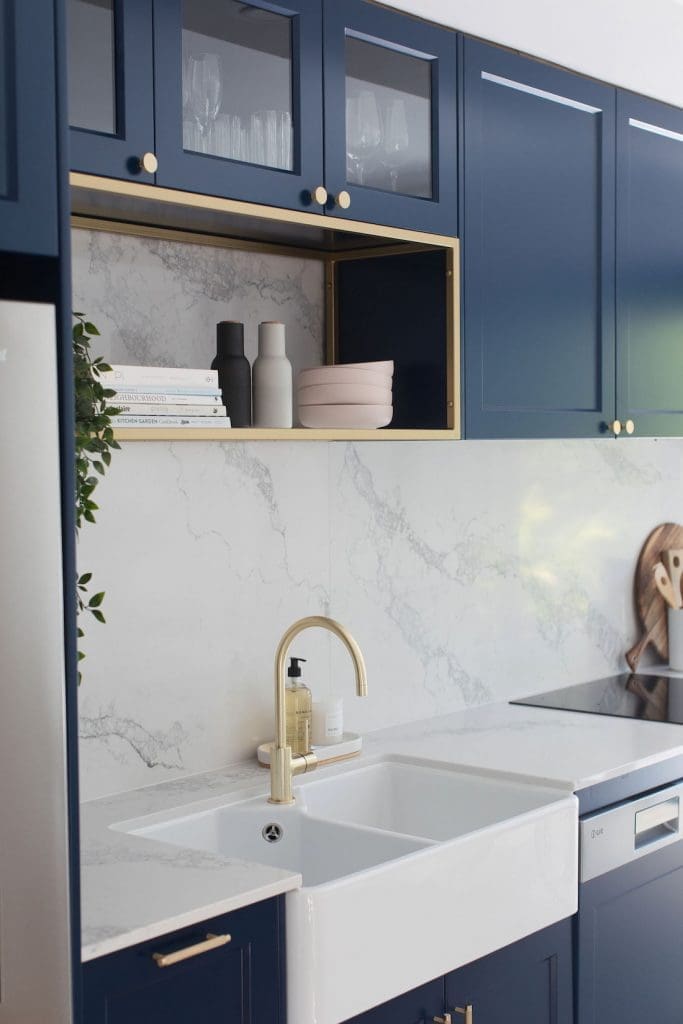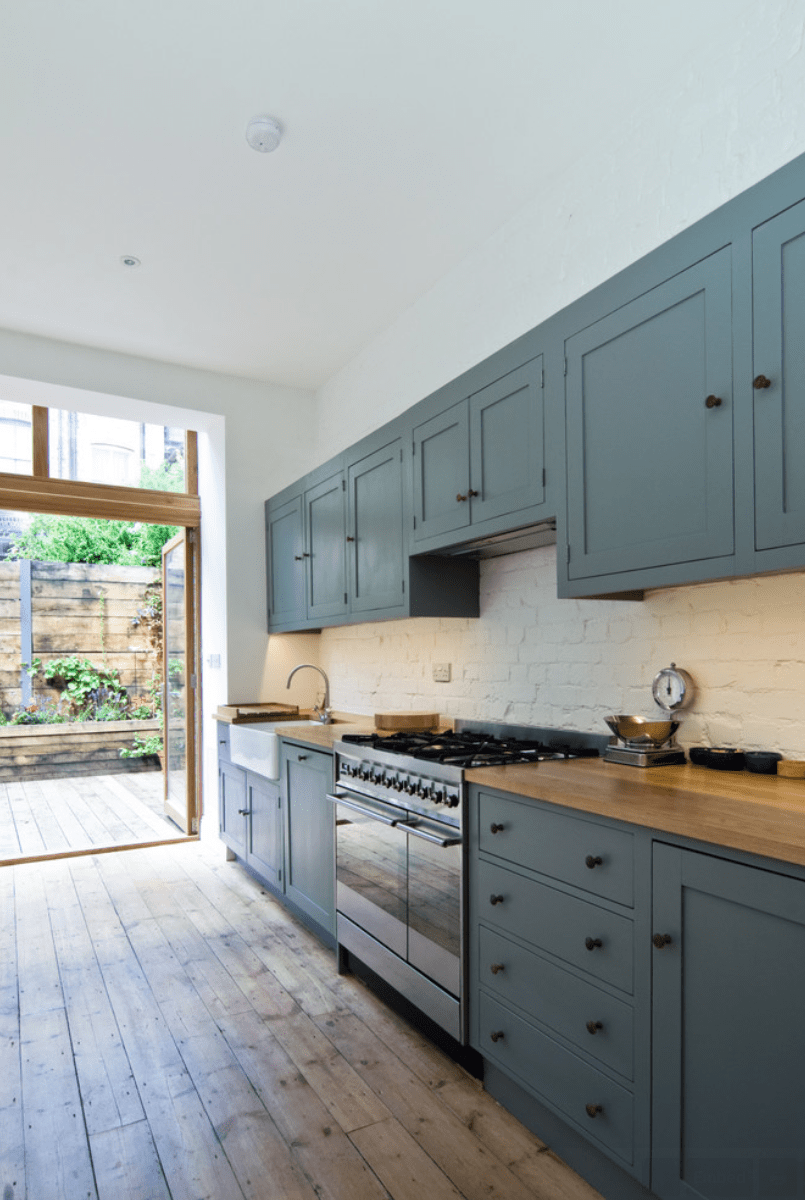 These are just some of the colours we would consider using when designing a new kitchen but you can literally select any shade of the rainbow for your kitchen cabinets… it's just a matter of finding a colour that works in your space. Has this round up of kitchen cabinets other than white inspired you to embrace a colour for your next kitchen? Tell us in the comments below!
This article was first published in January 2015 and has been updated with new information and images.