Christmas time, oh how we love you! Given Kmart hacks are still our top ranking stories on the blog — you guys just can't get enough! — we decided to try our hand at making a Kmart hack Christmas wreath.
You can buy plain pine wreaths from Kmart for around $15 where you could simply add your own decorations or artificial flowers, but in the true spirit of a hack and affordable styling, we decided to make ours from scratch using a piece of board as the base.
Keep scrolling for all the steps on how to make this simple, non-traditional Christmas wreath.
Related article: How to make a modern Christmas wreath
Related article: Different ways to use Christmas florals in your festive styling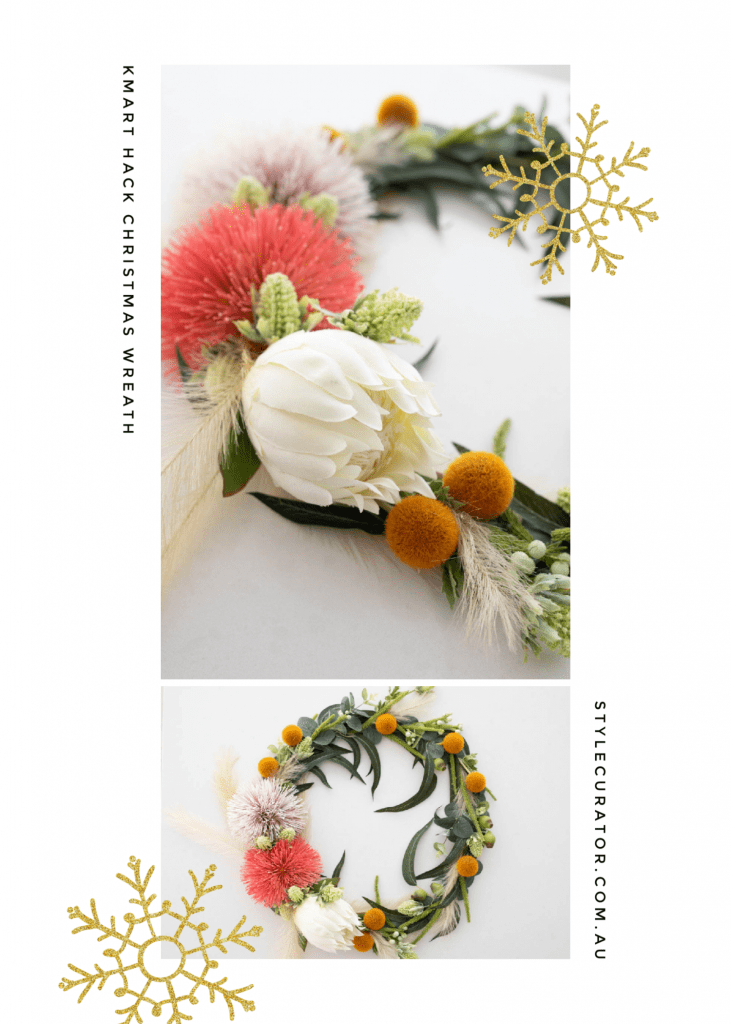 Items you will need:
Selection of artificial flowers from Kmart (we used a large Protea flower, Billy ball bunch, eucalyptus with gum nuts, pampas grass, and single stem sprays)
Piece of foam board (but you could use cardboard to keep costs down)
Large circular object to trace around (we used a hoop but you could use a dinner plate, bucket or just about anything that's the size you want)
Stanley knife
Wire cutters
Glue gun
Pen and ruler
Scissors
Pegs
Steps:
1. Place your circular object on top of the board and trace around it. We had a spare piece of foam board left over but thick cardboard from packing boxes would also work well.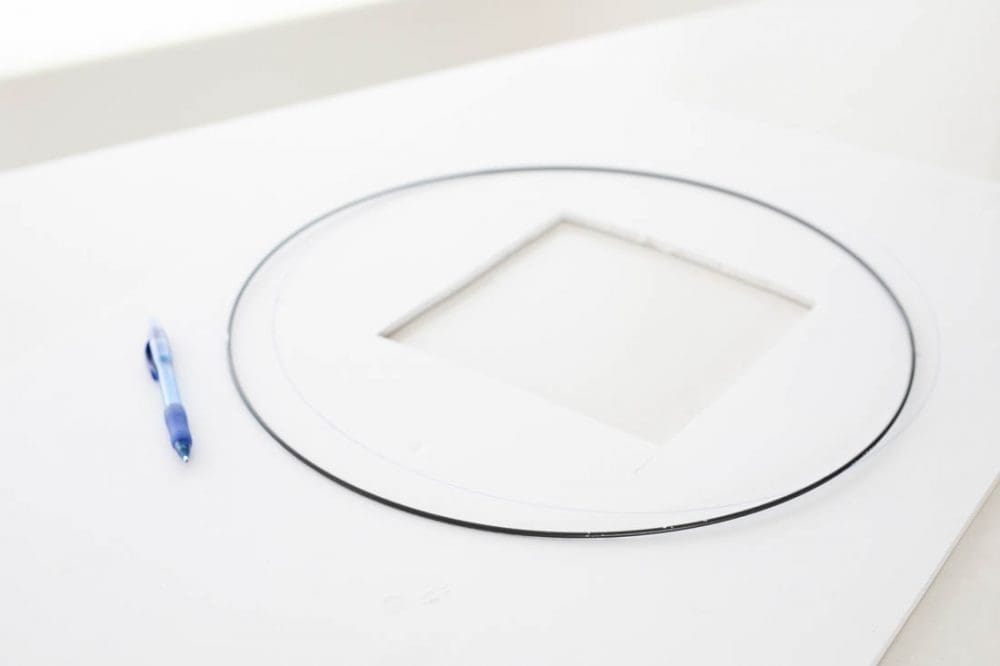 2. Using a ruler, mark a 3cm guide around the circumference and cut along this edge i.e. you want to end up with a 3cm wide circular hoop as pictured below.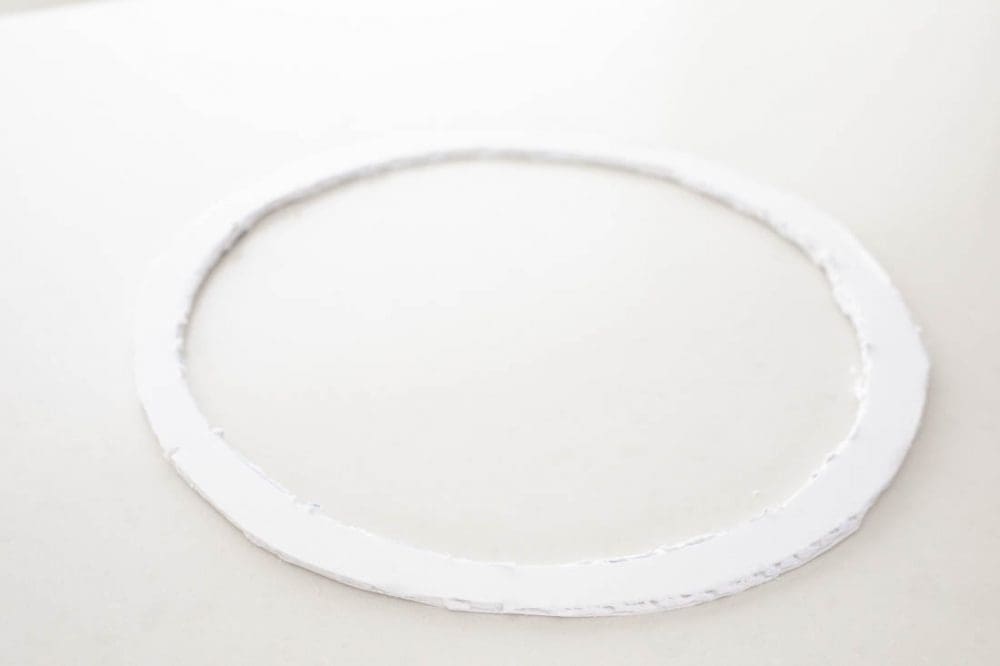 3. Create a base layer of greenery to cover the board using your glue gun and a peg to secure the leaves in place. We used a combination of eucalyptus and gum leaves.
Tip: most of these stems have a wire core so you'll want to use wire cutters to remove the leaves and cut the flowers down to length.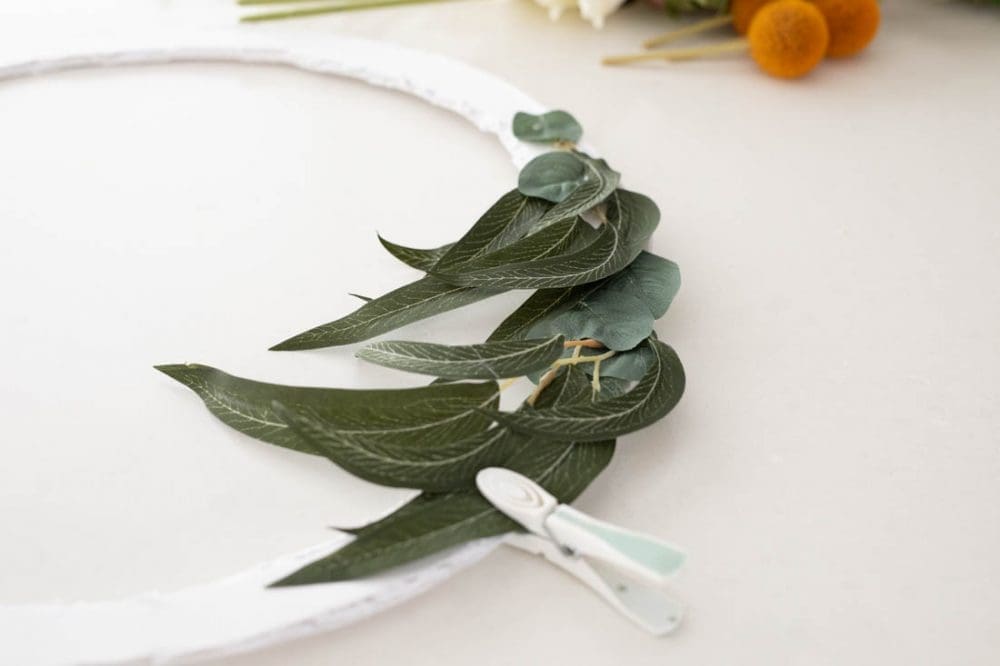 4. Continue building up the greenery to make it as realistic and full as possible. We added gum nuts and other types of leaves to the wreath. You'll notice about one third of the wreath only has a few leaves, that's because we'll be placing large flowers here.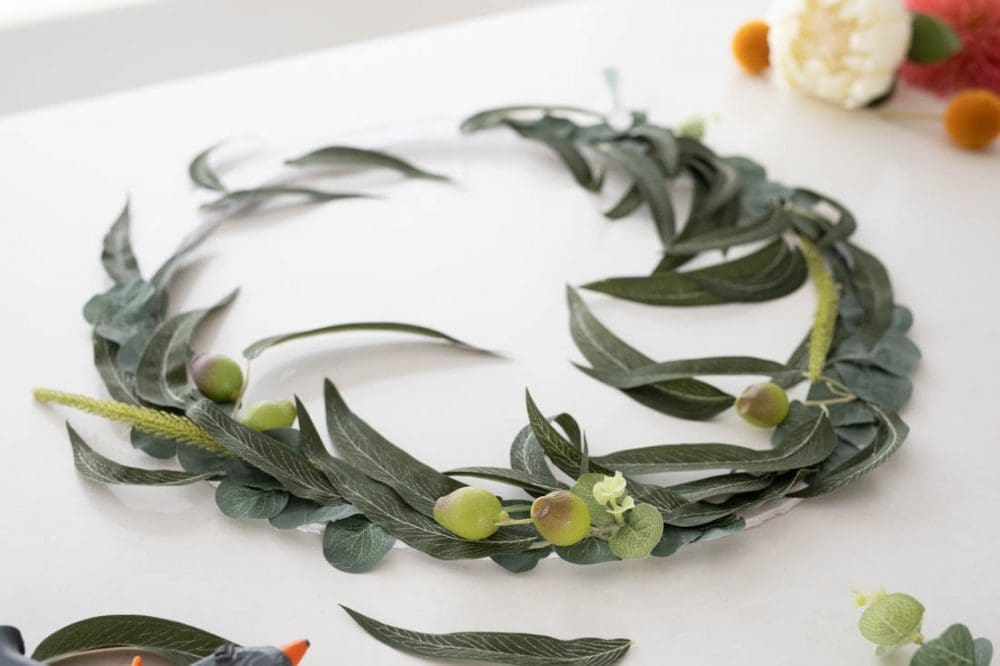 5. Glue down your feature flowers. We chose 3 large flowers but you could cluster more smaller flowers together, it's up to you!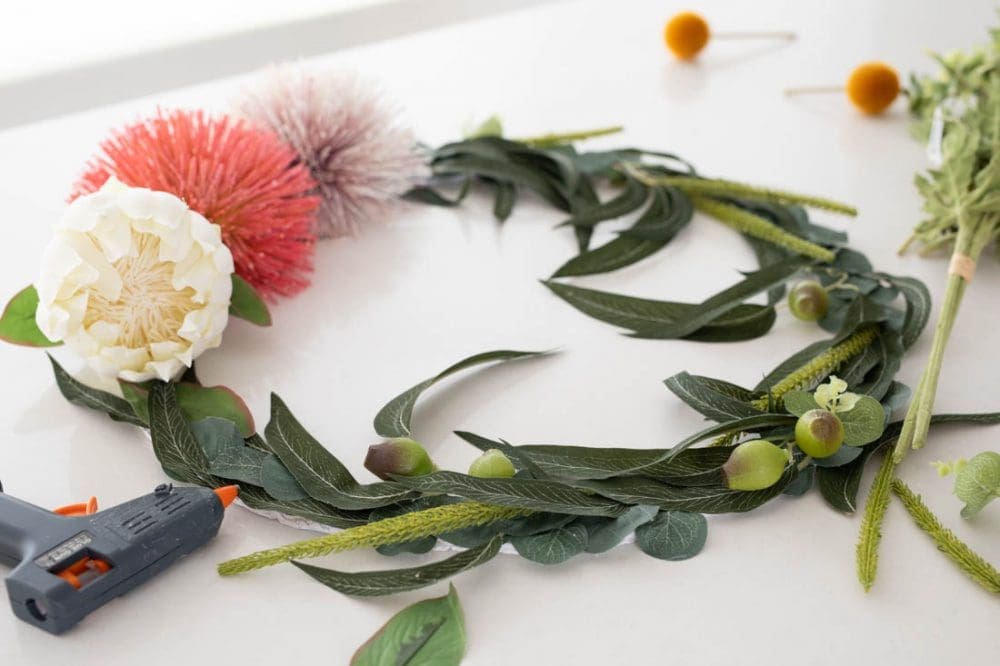 6. Finish by adding smaller flowers around the wreath. We used some green flowers and the yellow Billy balls.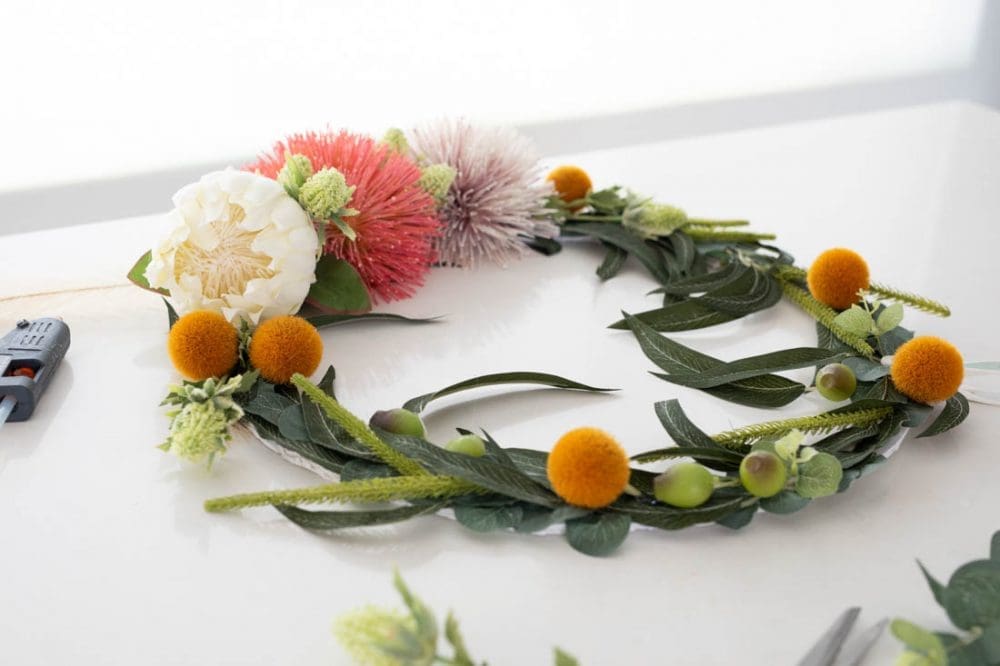 Now your personalised Kmart hack Christmas wreath is ready to hang. We didn't have to add any hanging wire to the back as a wall hook comfortably catches the cardboard backing.
Will you give this Kmart hack Christmas wreath a go? Or have you made another version you can share with us? Email it to us at hello@stylecurator.com.au or tag us when you share it online.