I can't believe my little man is turning 3 months this week!
The past few months have been a blur — sleepless nights and a little human that demands all your attention will do that — but it's time for me to step into gear and create his nursery.
The space for his nursery is tight and tricky to work with — a nook outside our bedroom that's actually designed for an office. The half door into the roof space in the back corner of the nursery creates an area of dead space because we have to keep access clear… I'm thinking of getting some floor cushions and making a little cubby area where I can read to him.
Despite these challenges, I'm happy with how the nursery is coming along.
Related article: DIY baby play gym: Make a stylish timber play gym for your baby
Related article: Patrick's bigger boy room: Unisex bear theme nursery / child's room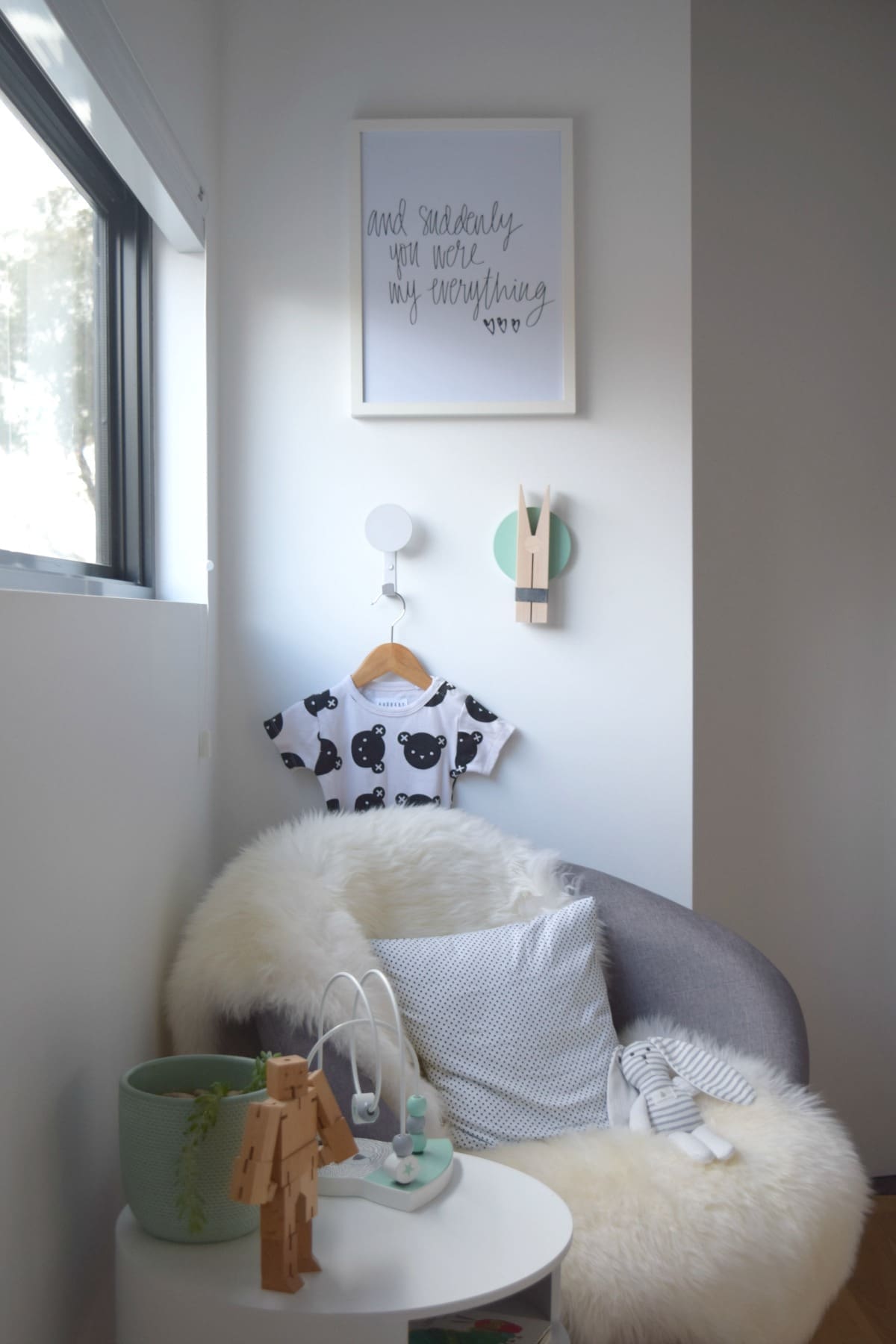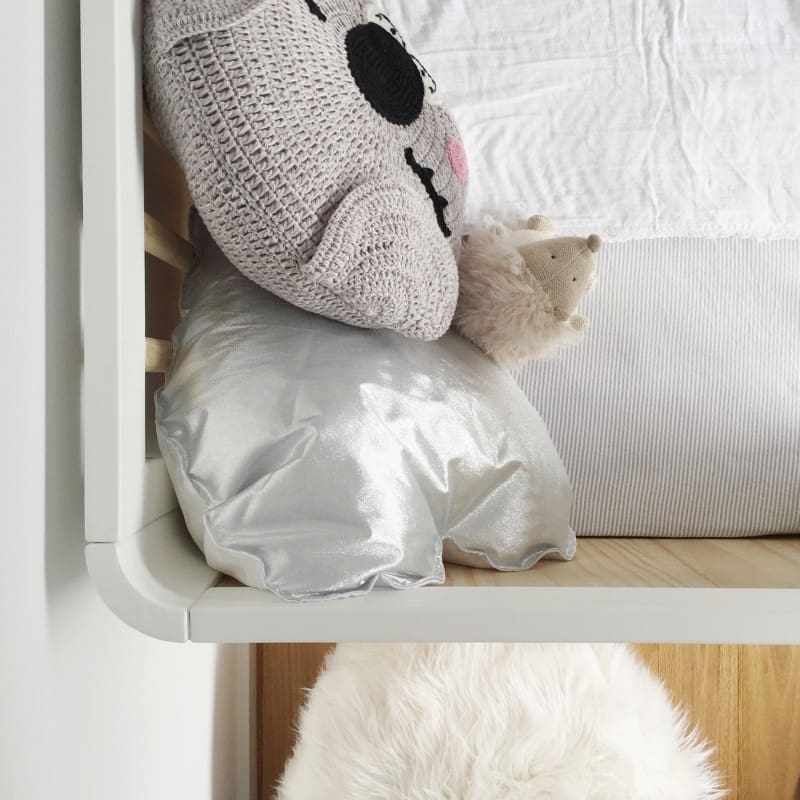 Before Patrick was born and we still didn't know if we were having a boy or a girl, I decided on a grey/white/pastel mint colour scheme and a subtle bear theme. I've found lots of gorgeous pieces that connect to the theme and particularly love the Peggy wall clip, Wanderlust artwork, koala cushion and bear blanket.
The cot and change table (which is in our bedroom) are from Incy Interiors and the chair and side table are bargain finds from Kmart. I would have loved a Hobbe rocking chair but might need to save this buy for baby number 2 😉
I'm really proud of the DIYs we made in this space — bear shelf, teepee clothing rack, fluffy pouf and heart silver cushion — which add our own thoughtful touch.
There's still a lot to do in here but I wanted to share some nursery progress pics and see if you can help me track down other items I'm still on the search for — bunting or garland of some kind, a fun play rug, and some more little decor pieces to decorate the bear shelf. Please share your suggestions in the comments below!