Today we had the pleasure of chatting with Cas Thompson, the talented artist and maker behind Paxxy & Flora. Not only did we fall in love with Cas's beautiful handcrafted ceramics, but also her mantra.
To bring beauty and joy to the every day. It's a simple concept to bring mindfulness and happiness into daily tasks that we may otherwise take for granted. And we're here for it!
Related article: The imperfect textural ceramics by The Seasonal Ceramicist
Related article: Ahyayah ceramics: Colourful, handmade pieces that spark joy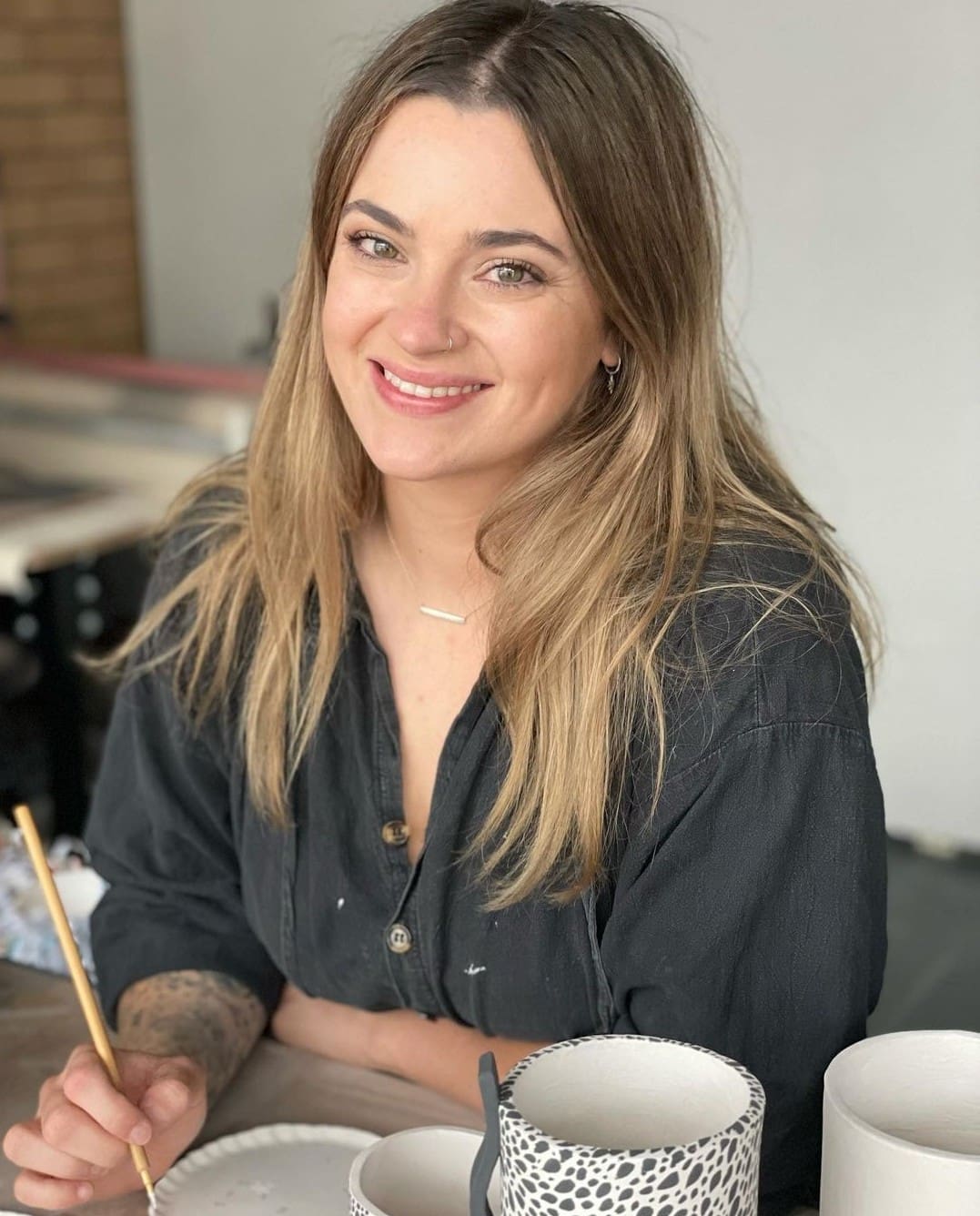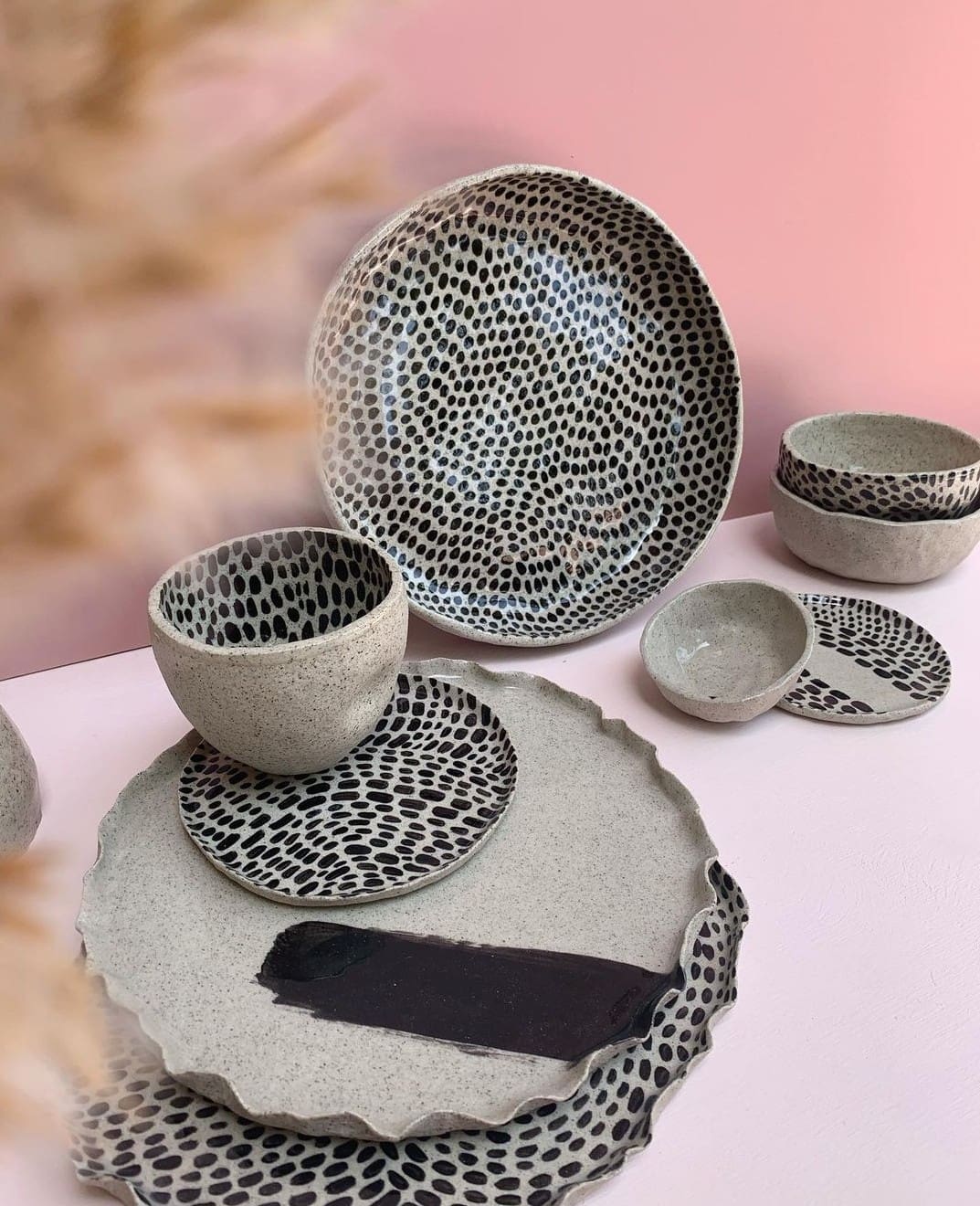 Paxxy & Flora began as a way for Cas to express her inner creative.
"For as long as I can remember, I've always loved creating. When it came to my work, I realised I'd settled into a job that I enjoyed, but didn't fulfil me creatively," says Cas.
"I found myself purchasing flowers most weeks and started painting in my spare time. Pottery came next as it was something I'd always wanted to try so I enrolled in a class after work.
"All my old daydreams came flooding back. That I might one day open a store filled with beautiful handcrafted ceramics and flowers. And so, I decided it was time to start that journey.
"Within a couple of months I had quit my job, enrolled in floristry at TAFE and launched Paxxy & Flora!
"That was back in 2018. Since then, it's been a journey filled with creativity, markets, development, wonderful connections and lots of beautiful pieces."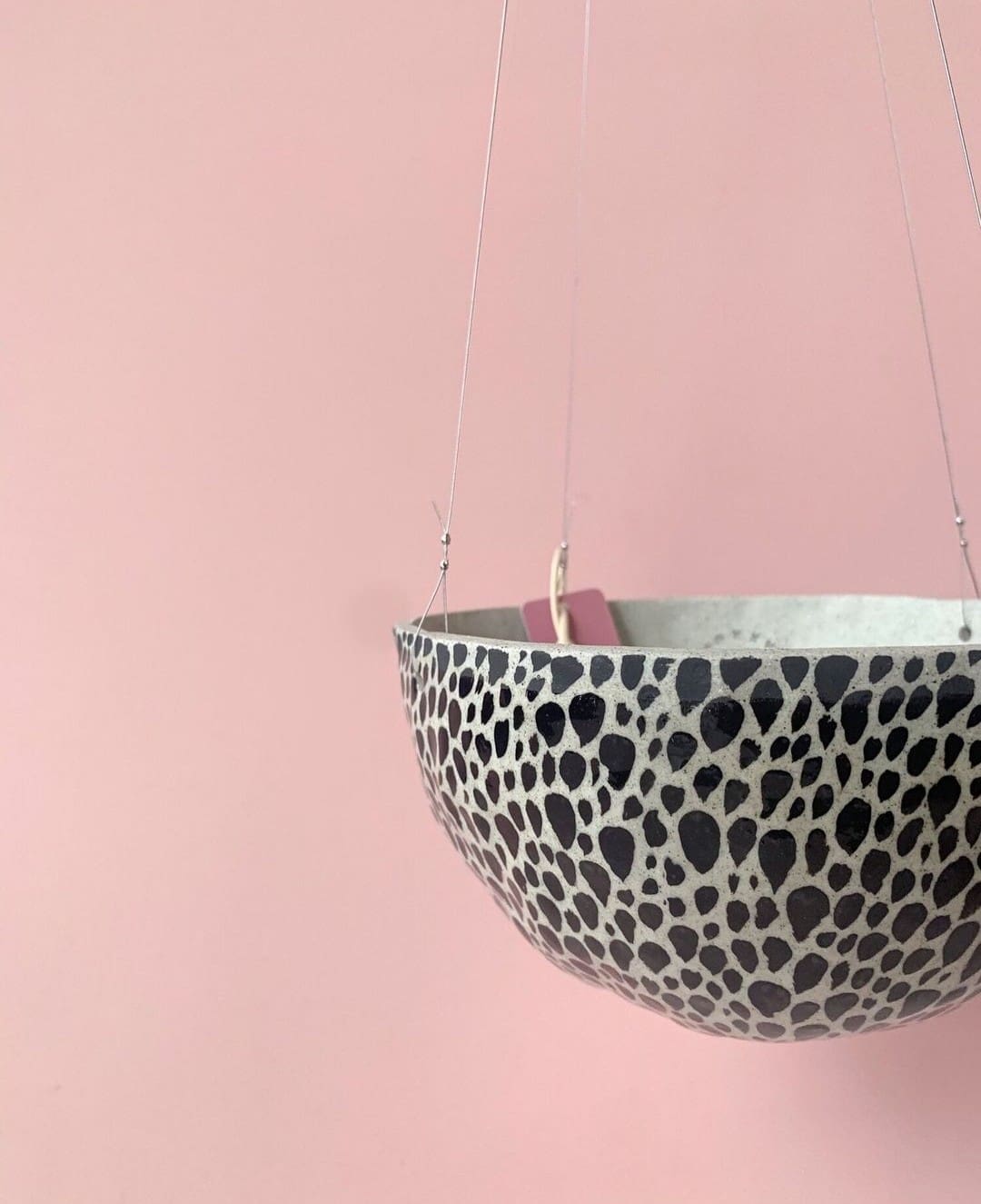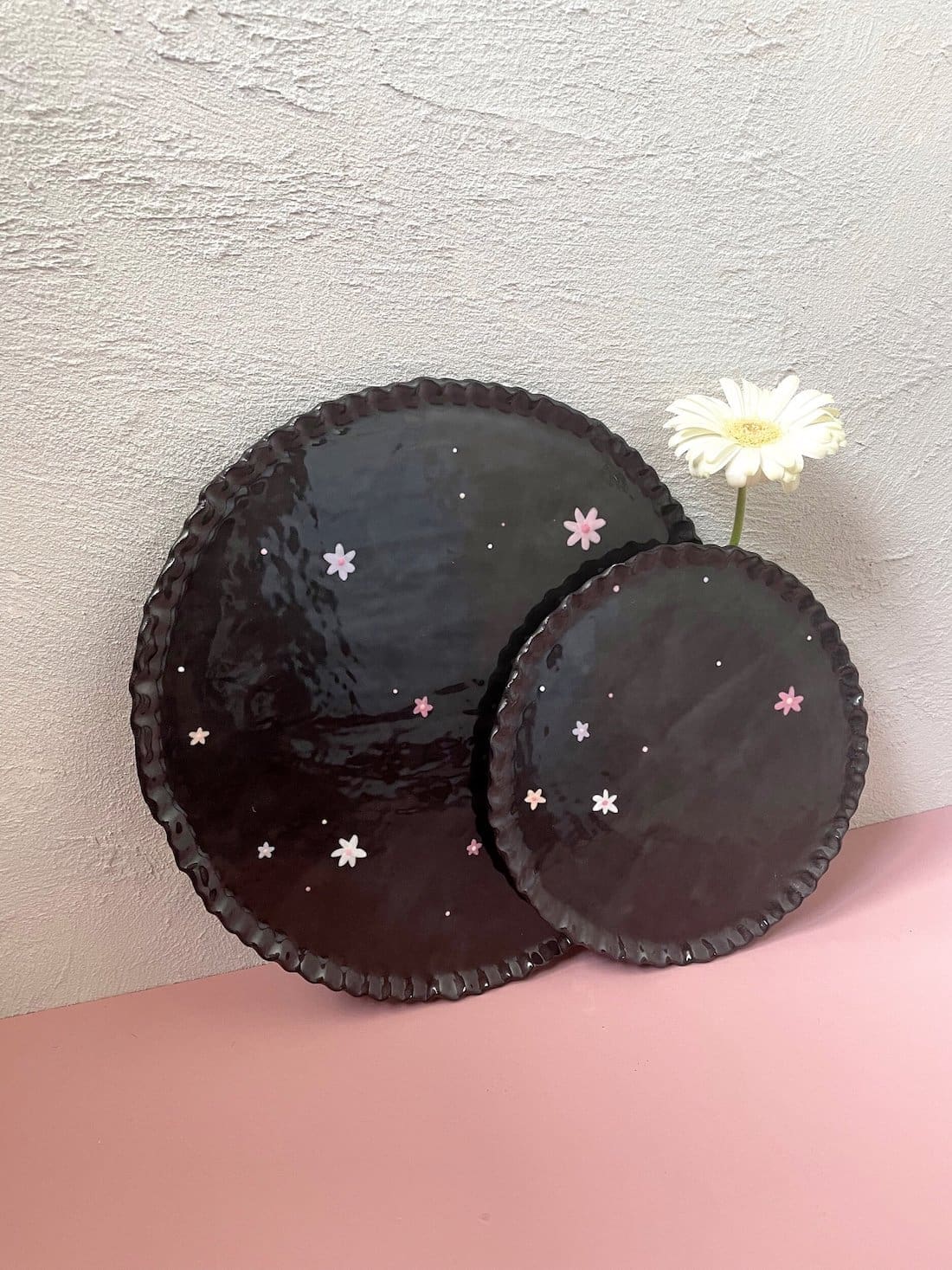 The meaning behind the name Paxxy & Flora had us intrigued so we asked Cas where it originated from.
"The name is a mixture of many things that inspire me or hold a special place in my heart. 'Paxxy' comes from my Dalmatian, Pax," Cas smiles.
"The first 2 pieces I ever made were subconsciously inspired by him — white with black spots. This went on to become the foundation for much of my future work.
"I absolutely love making anything with my dash pattern! It's been around for quite a while now and it doesn't matter how many times I create it, I can't wait for the next. Each one has so much unique movement and detail. I love being able to adapt it in different ways to suit the piece.
"And then 'Flora' is a mix between my love for flowers, my work as a freelance florist and it was also the name of my pink childhood teddy!"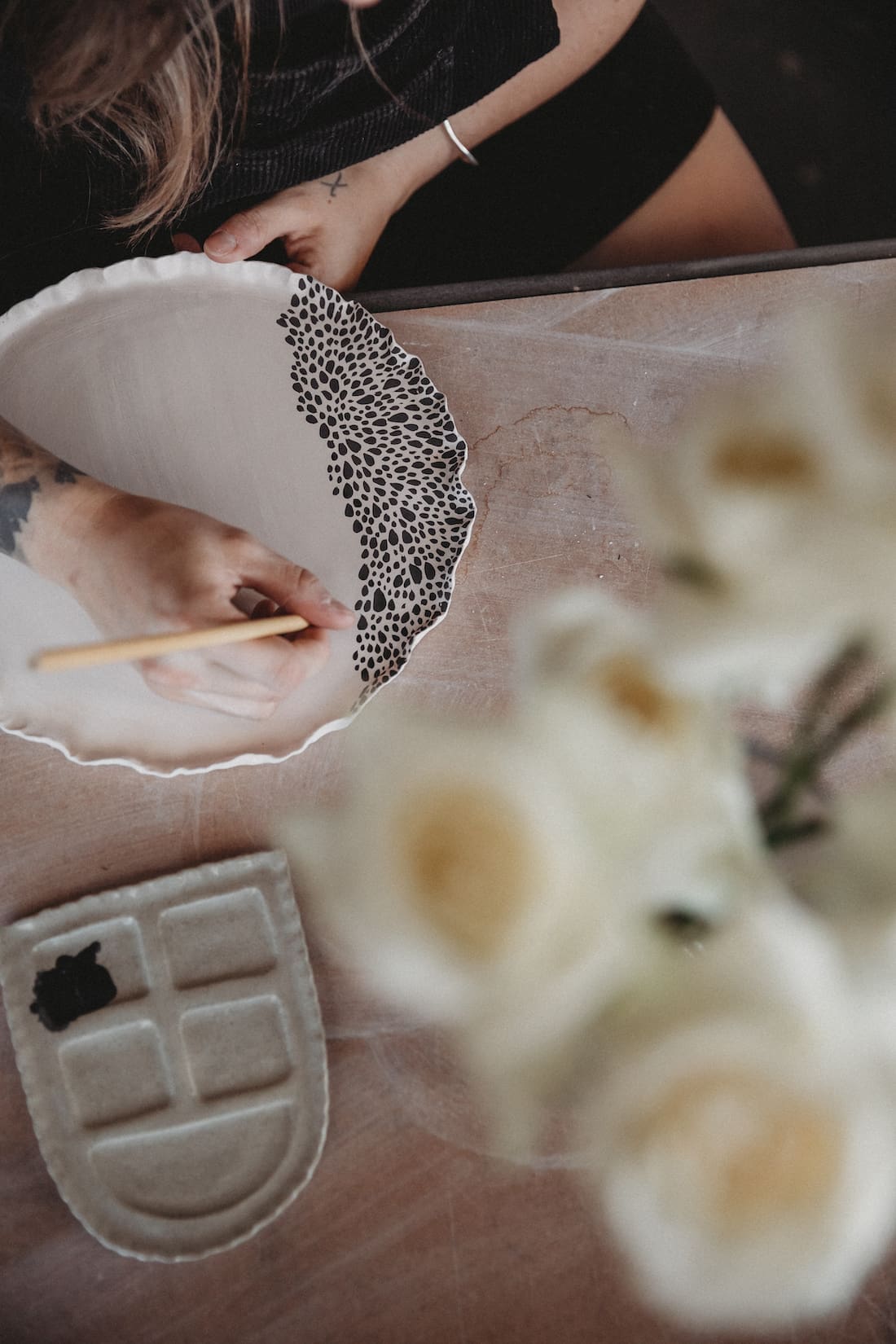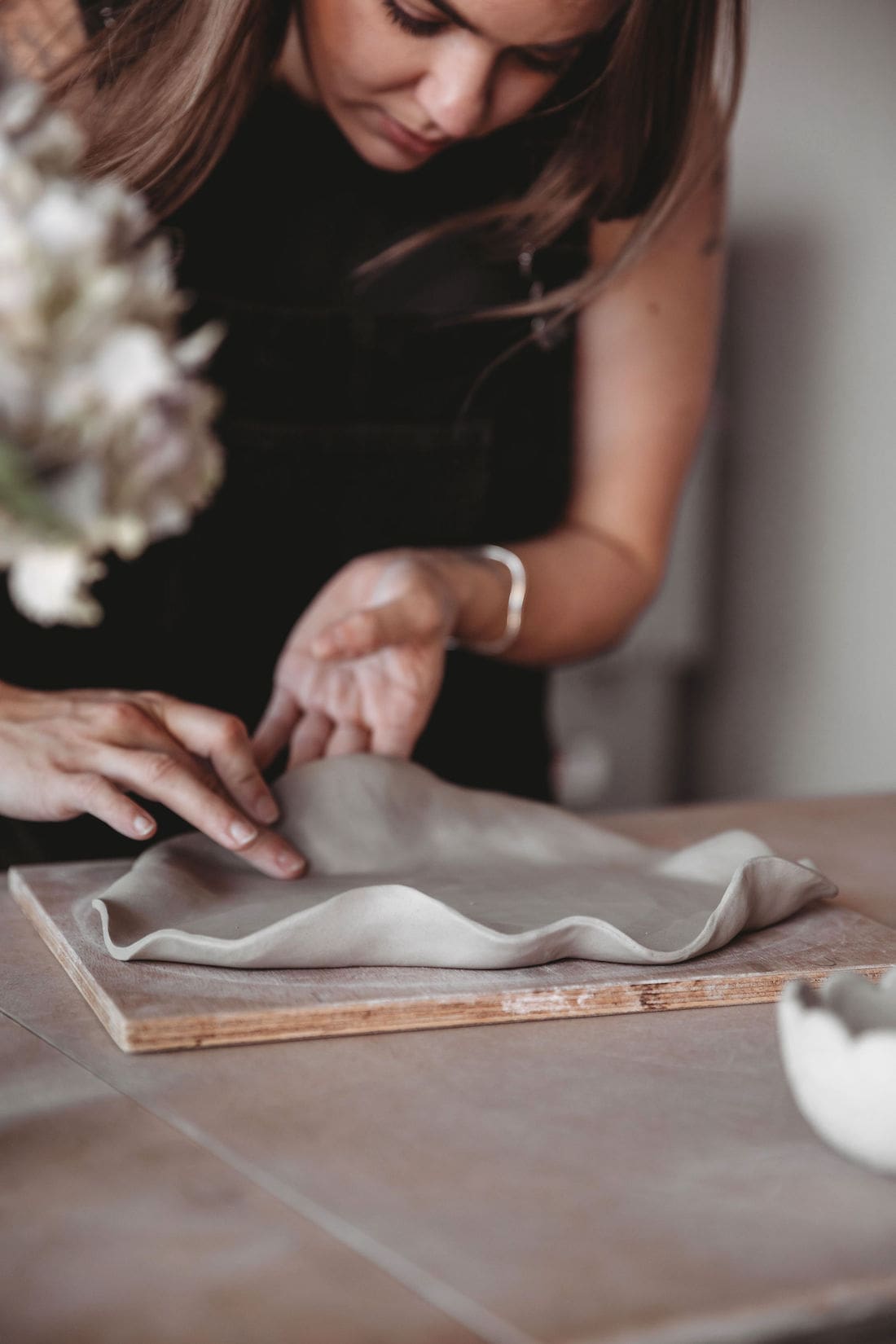 Cas's approach to her handcrafted ceramics is to surround herself with what she loves and find inspiration in it.
"I'm currently based in Brisbane but will soon be relocating to the flower-filled city of Toowoomba which I'm really excited about.
"Some pieces I make have a clear connection to my love of flowers. Whether it's my daisy design, or more subtle links like the frilled edges.
"Some pieces originated purely by accident," she says with a laugh.
"My recent squiggle pieces for example! As I was making a vase, I went to pick up a paint brush and accidentally grabbed a piece of squiggly clay. As I moved it towards the vase, still thinking it was the brush (talk about being off in my own world!) I realised it wasn't what I meant to grab. But it looked so cool against the vase form, I had to explore it further.
"I also find a lot of my designs have come from my own personal needs and wants for items at home. I usually have a very specific image of what I want, and it's often easier to make it myself than to try and source it!
"My aim is for my creations to complement your favourite things. Unique vases for flower lovers, trinket plates for jewellery collectors, pots for plant people or kitchenware for foodies. That perfect item to make your 'thing' even more special."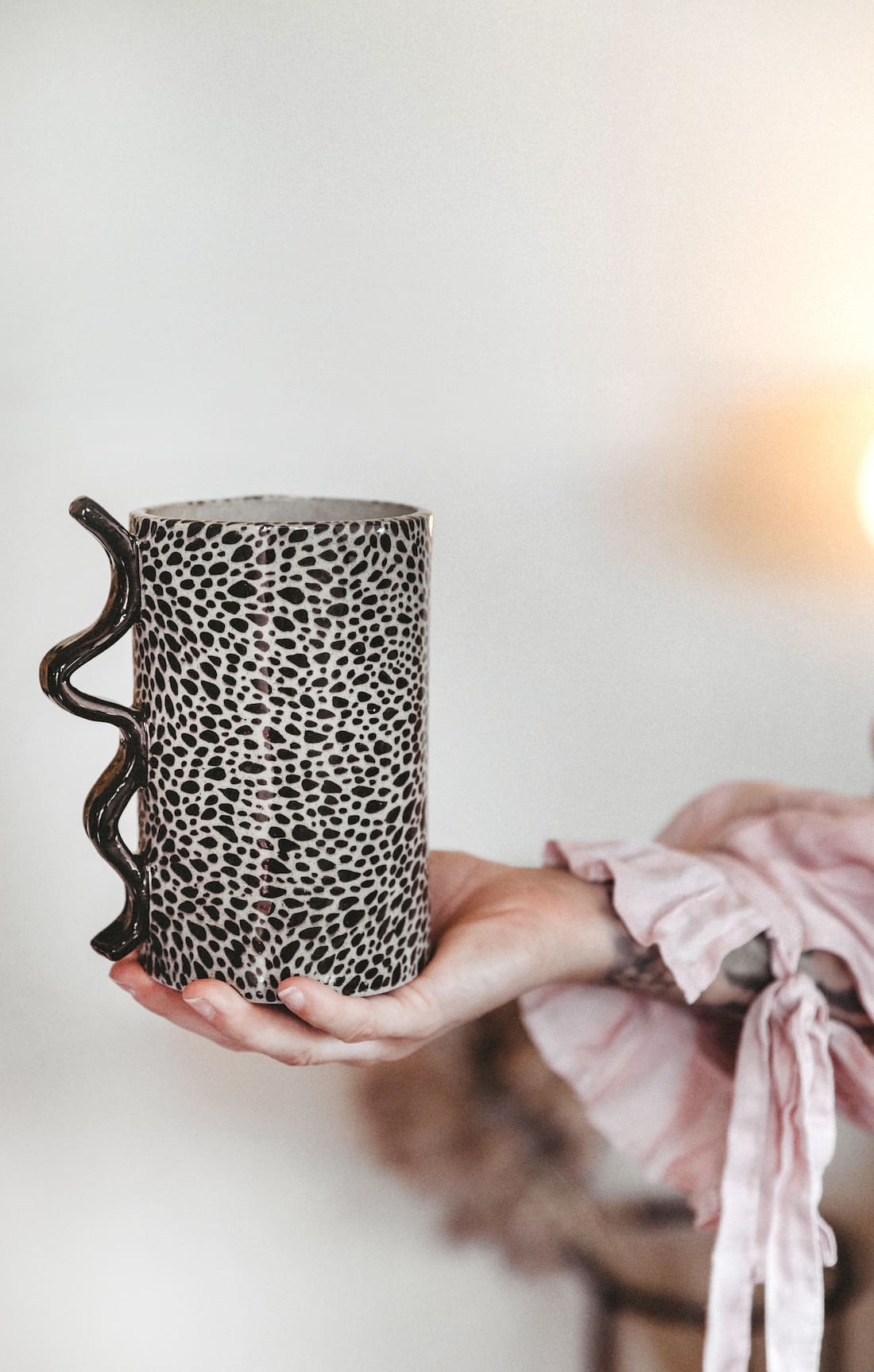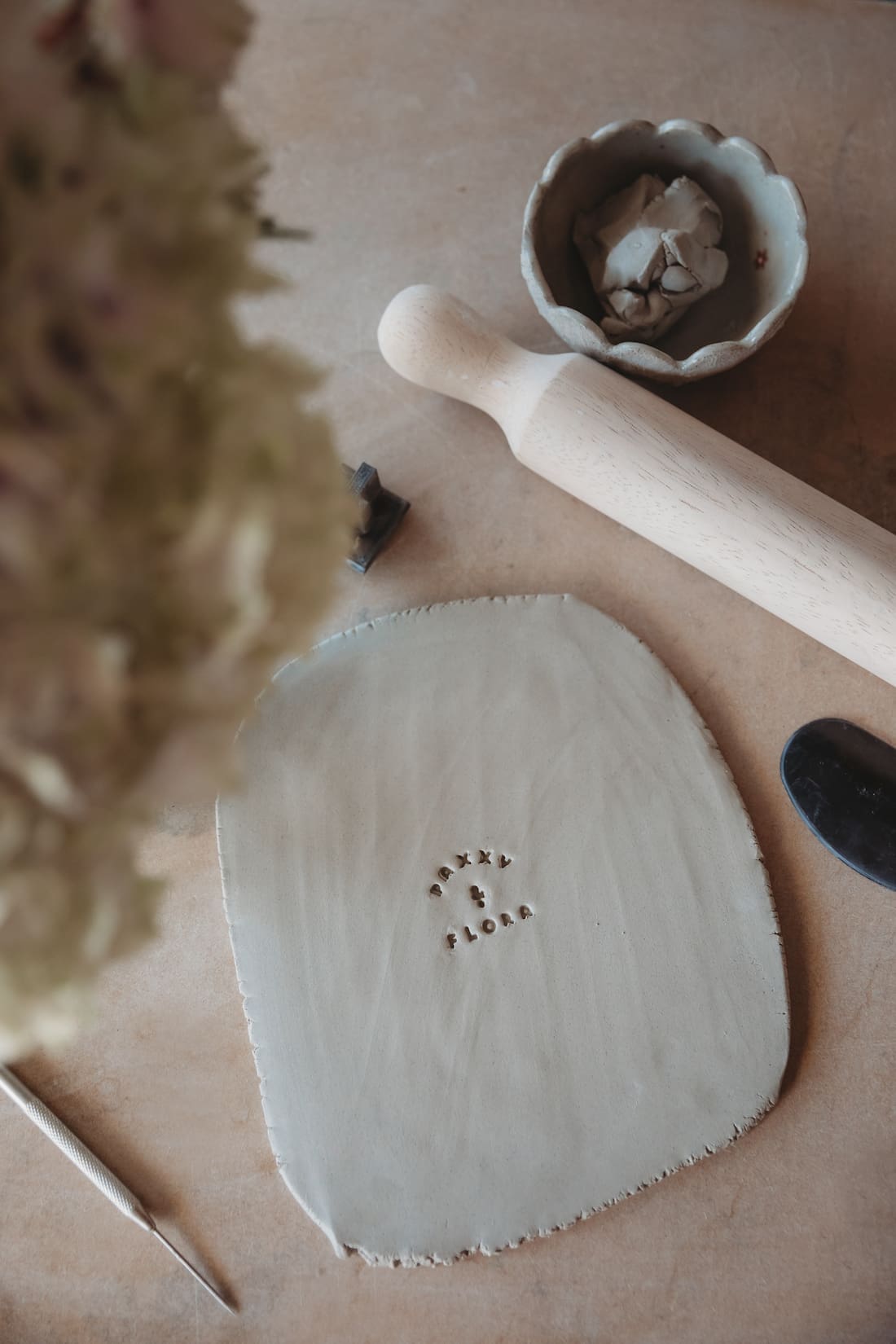 First to admit that not every idea is a good one, Cas loves the creative process when exploring new designs for her handcrafted ceramics.
"Up until recently, my creative process was very much experimental. I would have an idea and give it a go! I think that is a big part of the journey of being a new artist.
"Now that I have a better idea of these things, my process is a bit more refined and intentional. I love a mood board! I have a big physical mood board and a couple of digital ones, filled things that inspire me or make me happy. It's a great way to get that creativity brewing subconsciously.
"When it comes to my design ideas, they tend to trickle in at random times. I'll scribble them down somewhere and build on it until it's time to bring it to life.
"Sometimes it works. Sometimes it needs refining. And sometimes it goes straight in the recycling!" laughs Cas.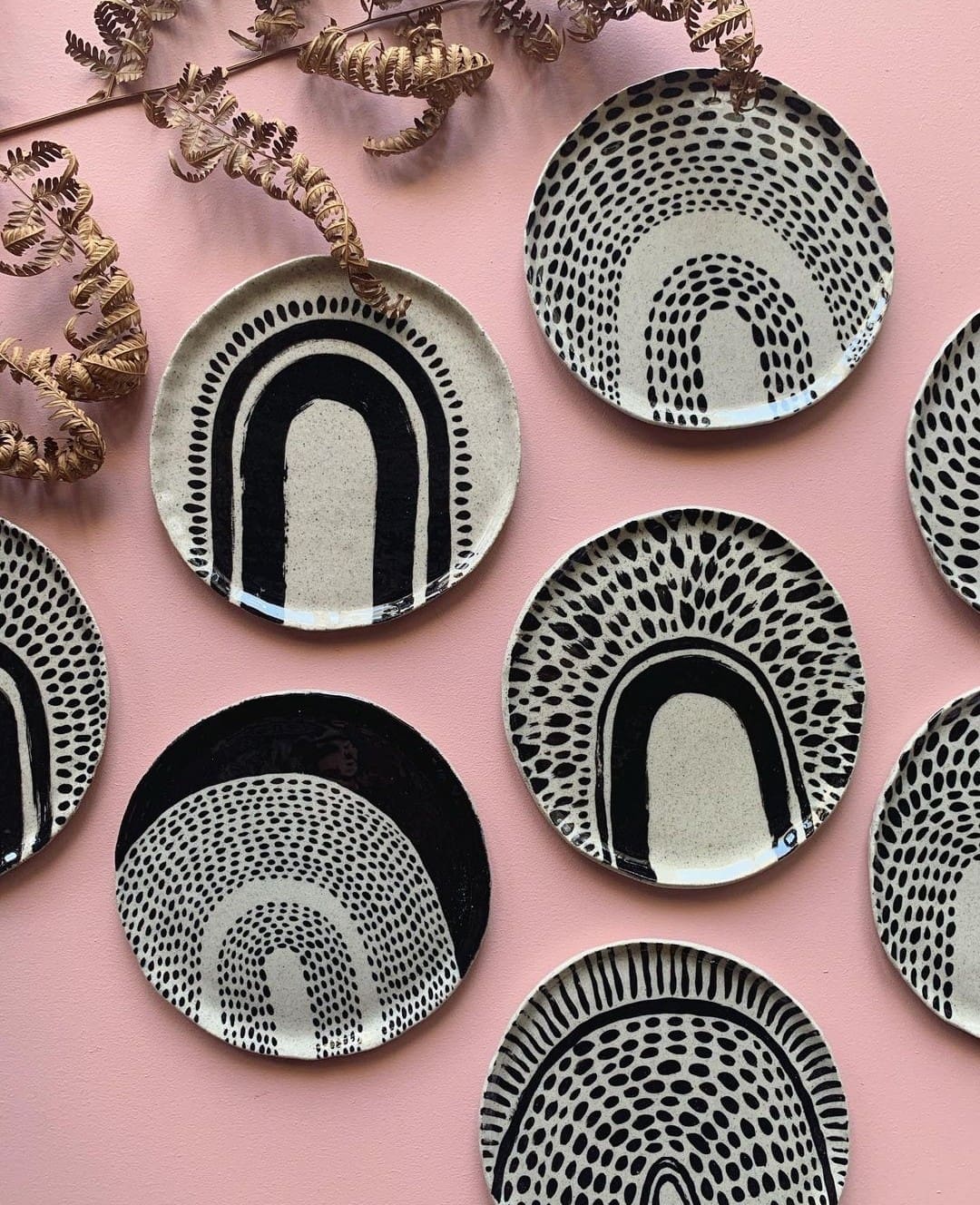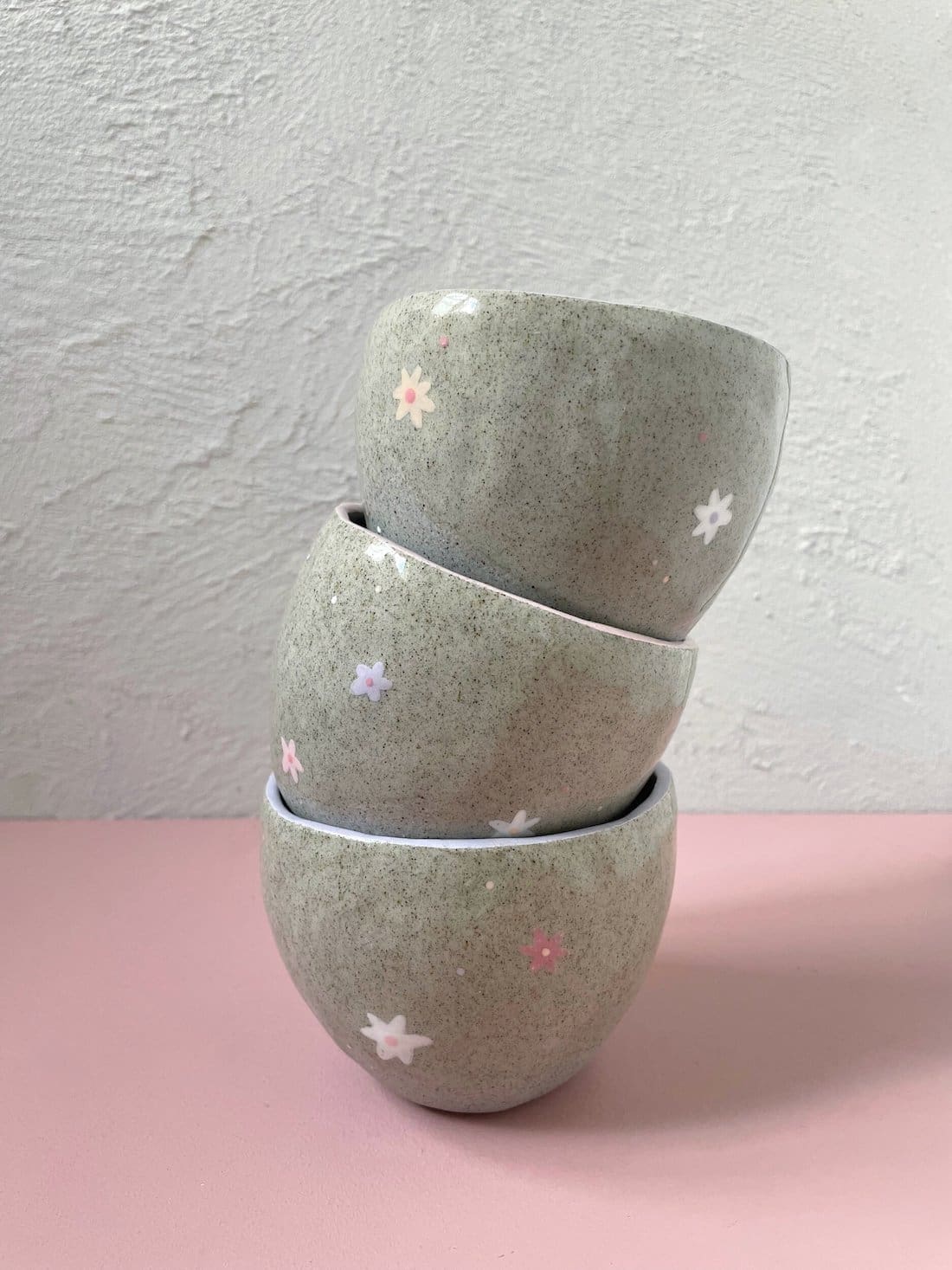 With plans to make her art her full-time job, there are exciting things on the horizon for Cas.
"I currently juggle Paxxy & Flora in amongst my work in the weddings and events industry. It's been quite the juggling act, but I'm excited to give more focus to my art this year.
"I think the day I quit my job to chase my creative dreams has been my highlight so far. Not everybody gets to change their direction so I'm really proud that I did.
"Then up next, I have some exciting things coming. The past few years have been full of so much experimentation and getting to know myself and my style.
"I'm working on a rebrand which is so much fun! I've grown so much as a person, a business and an artist. It's time to wholeheartedly embrace that to be something that feels more authentically me."
We loved chatting to Cas and hearing all about chasing her creative dreams through her handcrafted ceramics. To discover more from Paxxy & Flora, visit their website or take a scroll through Instagram.