With the kitchen very much at the heart of any modern home, it's no wonder that white kitchens are all the rage right now — white Ceasarstone benchtops layered on white melamine cabinets with white marble accessories to boot. After all, the constant attention can make a brightly coloured kitchen a little too jarring for an open plan home.
The all-white look is clean, crisp and sophisticated. Or is it just a kitchen trend that will soon look stark, sterile and boring?
Fear not! With the right combination of benchtop, splashback, cabinetry and other design elements, you can avoid the dreaded generic-white-kitchen syndrome and ensure your white kitchen maintains plenty of personality and imagination for years to come.
Related article: 11 types of white kitchen splashback tiles: Add interest with shape over colour
Related article: Design greenery into your renovation: How to create an indoor outdoor connection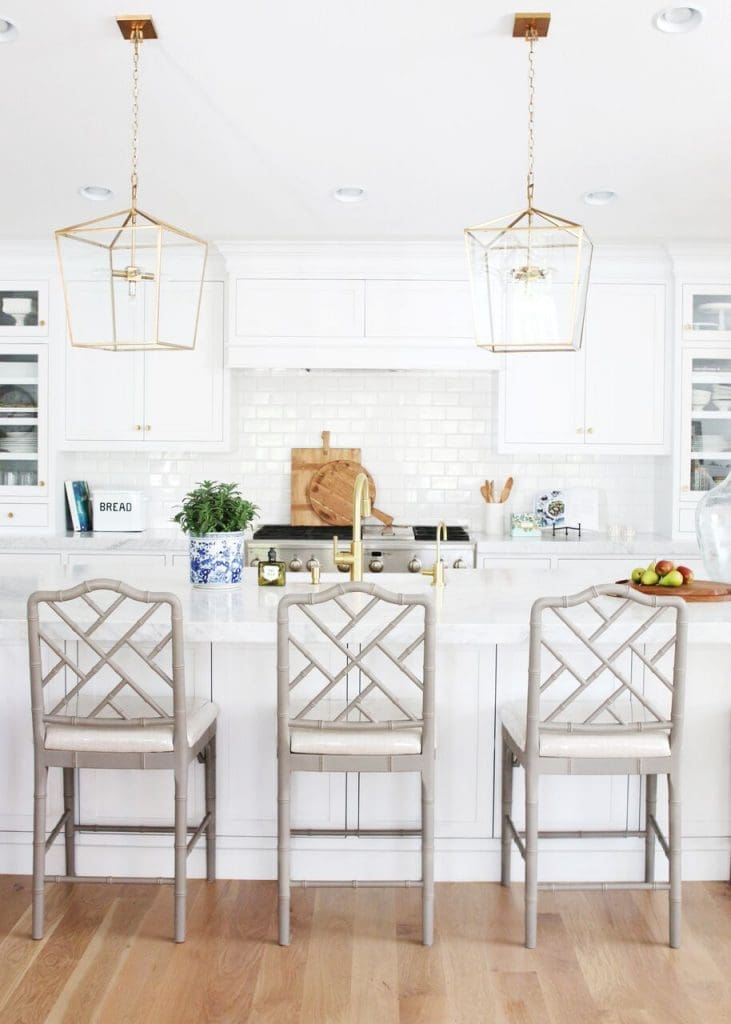 Words by Naomi Findlay
The perfect shade
Not all whites are created equal. A trip to the paint section of Bunnings might have you feeling a little overwhelmed by all the choices of white out there.
Many people make the mistake of choosing the whitest white they can find in the hopes that it will make their small kitchen appear bigger. Choosing the wrong shade of white can create medical lab vibes in your kitchen — probably not the clean and crisp look you are hoping for.
The trick is to choose the right shade for your space. Whites can be broken down into two categories: cool and warm. Those with hints of blue belong to the cool category, while the whites with yellow or pink undertones fall into the warm category. The rule of thumb is to limit your choices to one of the categories, and avoid mixing warm whites with cool whites.
Choose shades that will complement the existing features in the kitchen and surrounding areas, such as the timber floors or walls. If you are lacking on the natural light front, consider using a warmer white to create the illusion of light.
You can find more information about picking the perfect shade of white here.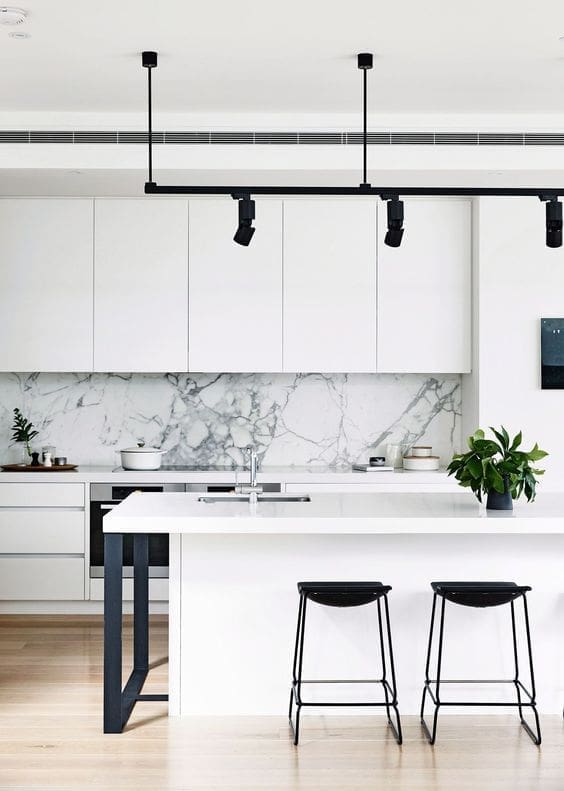 Illusion of space
It is a well-known fact that lighter colours appear to recede, whereas darker colours and black jump out into the space.
If you are working with a small space, a white kitchen will work wonders in creating the illusion of a bigger, brighter area. By using whites on cupboards, bench tops, splashbacks and walls, each of these white elements will appear to blend into one another.
With no definitive lines, these white on whites will open up a smaller kitchen space. Add to that some glossy finishes, and your guests will be wondering how you managed to acquire such a large kitchen without knocking down any walls!
Texture and contrast
To avoid every element of your white kitchen blending into one white mass though, consider adding visual interest in the form of texture and contrast.
Rather than having all of the surfaces finished in gloss, contrast the shiny Caesarstone benchtops with some matte cabinets, or use a textured tile splashback. Another great way to add texture and depth to your white kitchen is to add panels to the cabinetry, rather than keeping them flush, so as to create shadows while still maintaining a crisp look.
Create a focal point by contrasting a thick benchtop with the crisp cabinets underneath.
By mixing natural elements with different textures, you can create a kitchen that is full of energy and visual appeal.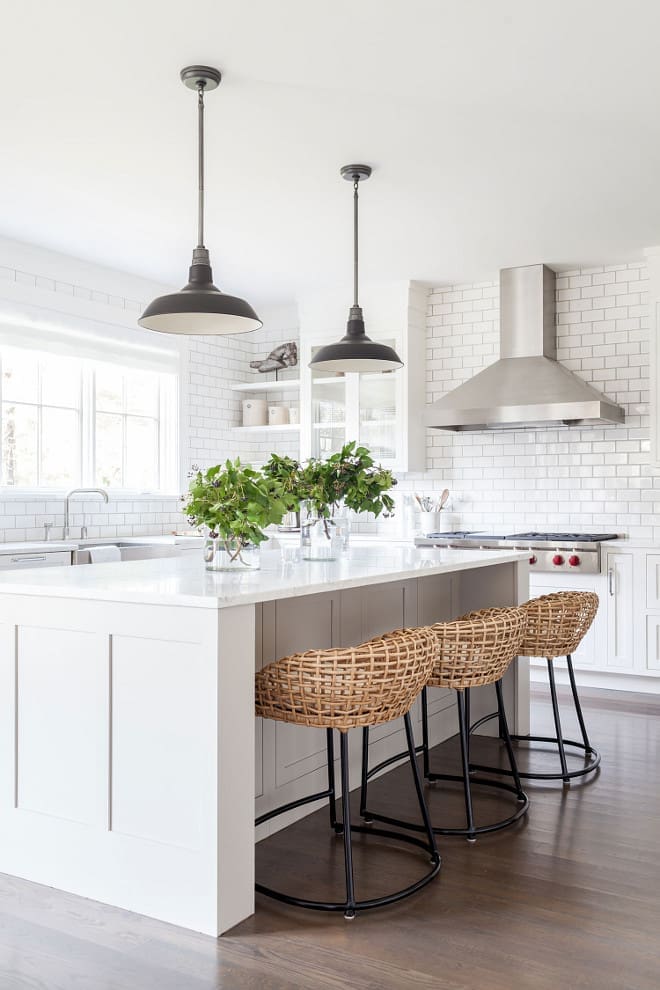 Warm accessories
Think cabinets and splashbacks are the only avenues for you to add warmth in your kitchen? Think again!
A bamboo benchtop, brass tapware or golden cupboard handles will not only create some serious wow factor in the kitchen, they will also have the bonus effect of softening the starkness of the white.
Just be sure to choose accessories that you will love and appreciate for years to come, rather than succumb to a seasonal fad.
Here are some of the top places to shop for stylish hardware.
Statement features and style
One of the great things about choosing a white kitchen is the versatility — the mighty white will fit right in with any architectural style, from traditional Victorian to ultramodern, and everything in between. This means you won't have to spend extra time or money updating the other design elements of your home to match the kitchen.
Smaller spaces aren't the only candidates for a white kitchen; larger white kitchens can draw attention to interesting design elements. Think of your white kitchen as a perfectly primed canvas. By adding a few statement pieces, you can really express your own personality and avoid the run-of-the-mill white kitchen.
These statement pieces can be permanent additions — such as hanging pendants lights, funky bar stools or a modern standalone exhaust — or they can be temporary pops of colour that you can rotate with the seasons (and your mood) — such as books, flowers of small appliances.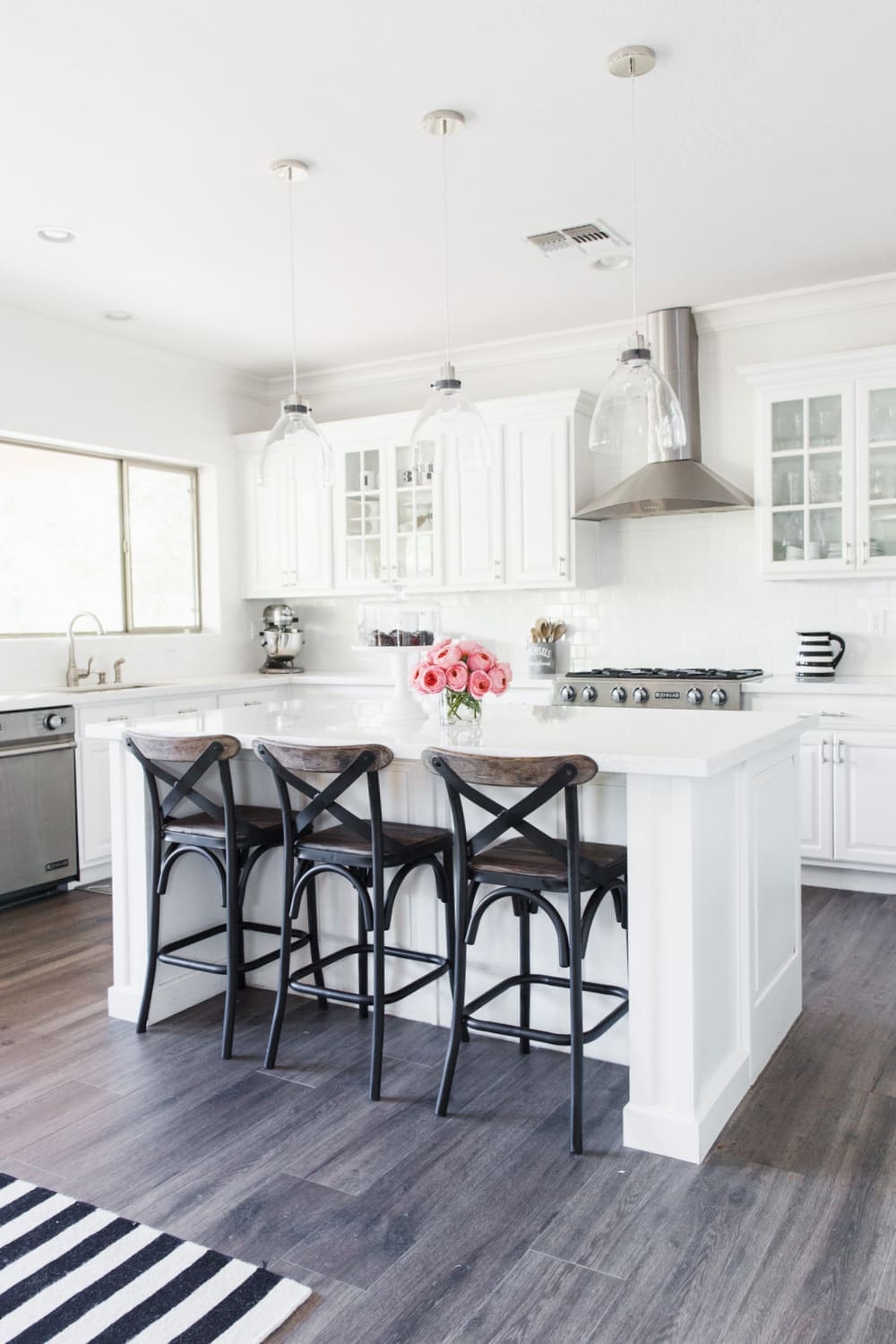 About Naomi Findlay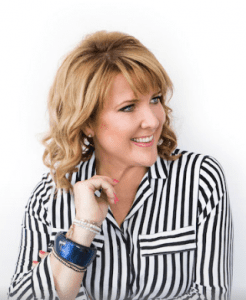 Naomi Findlay is Australia's Rapid Renovation Expert and she loves helping everyday people create a profit when renovating property. If you are ready to learn how to create a six figure income renovating property then learn how to choose the right property with her FREE success tips resource here https://www.naomifindlay.com/renovation-ebook
Web: www.naomifindlay.com
Facebook: facebook.com/naomifindlayofficial
Instagram: @naomifindlayofficial
This article was first published in January 2018 and continues to be updated with latest information and images.