I love seeing people pursue their passion, particularly friends who have secret hidden talents like the lovely Rachel Platt who I've known for many years.
She's always been fun and creative but it wasn't until she started her hand lettering and design label, Shenton & Thrello, that I discovered just how so!
Related article: FREE Christmas gift wrap printable: Download handlettered Christmas wrapping paper
Related article: DIY hand lettering for beginners by Brigid Donelly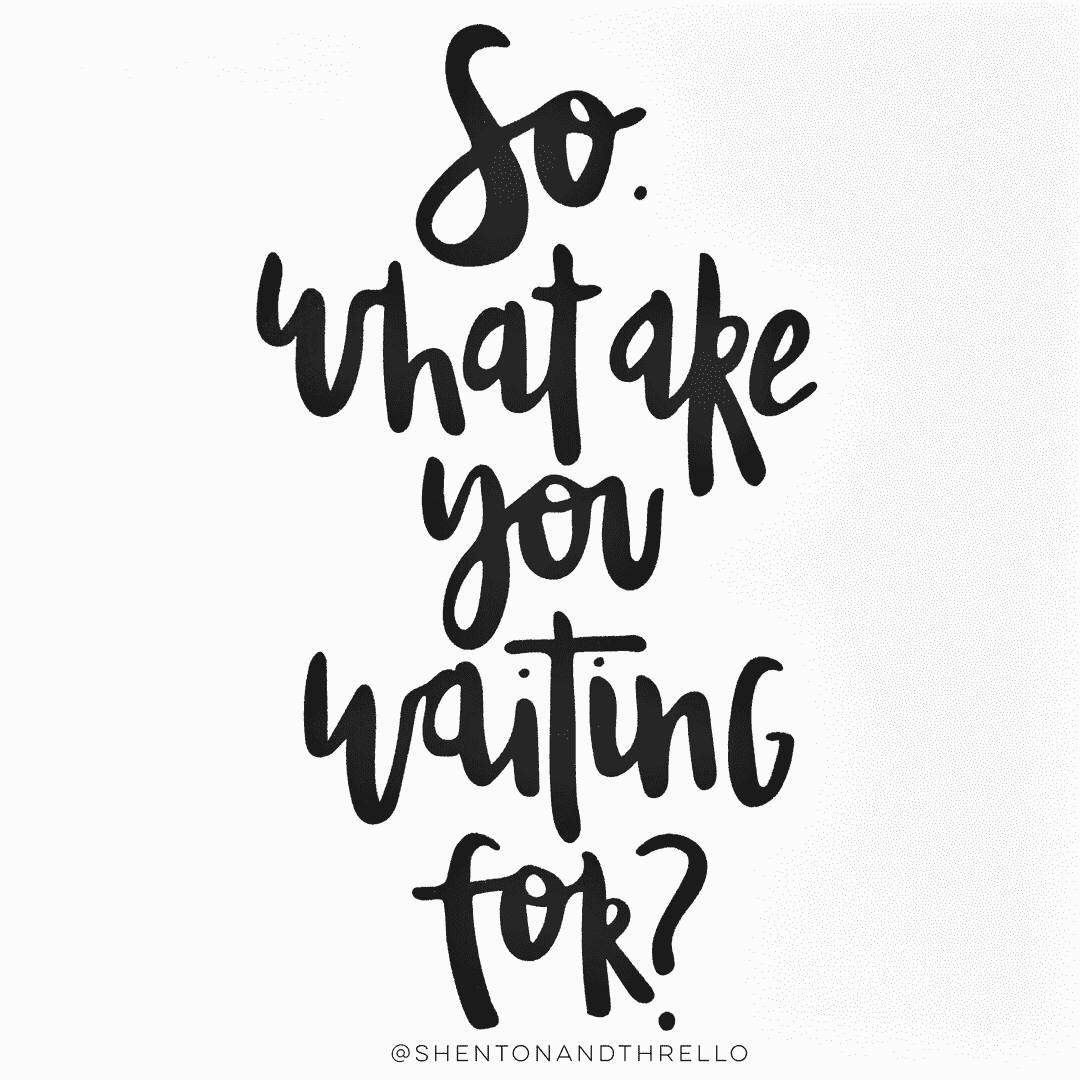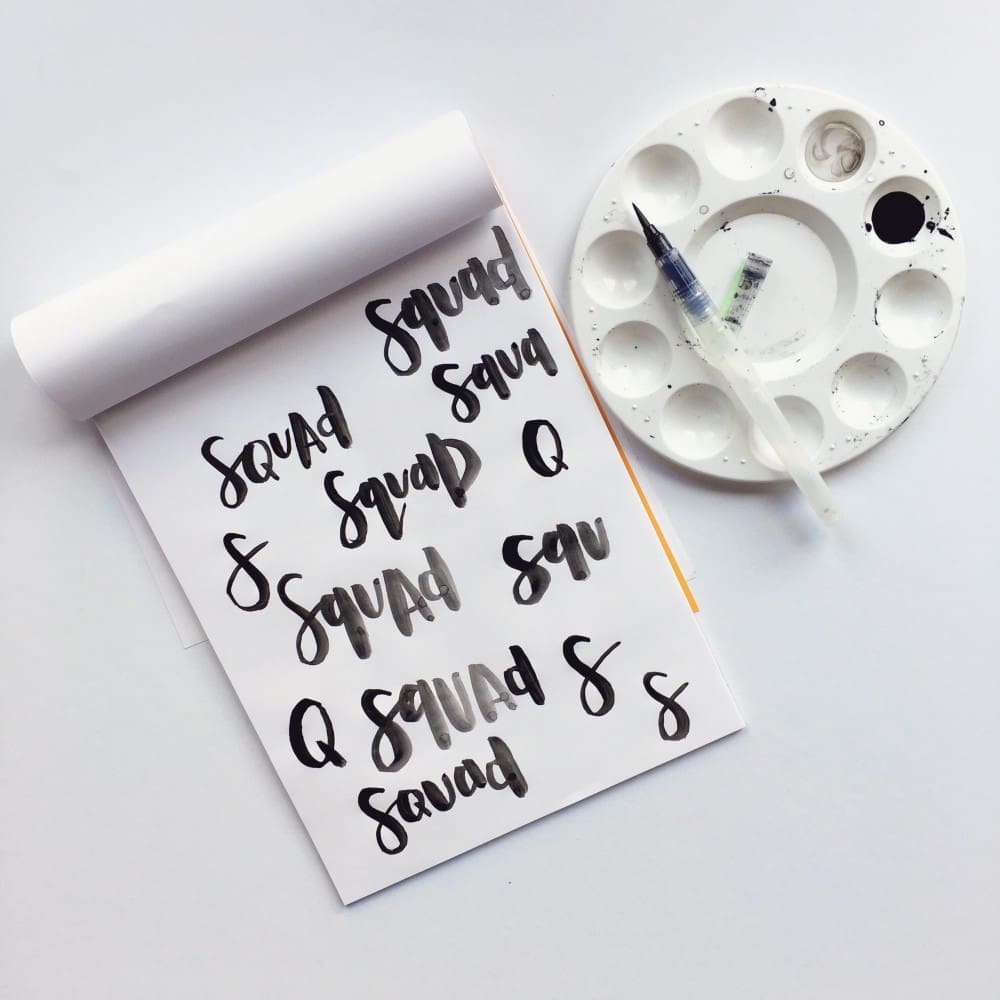 Rachel says typography is a passion she's had from a young age.
"I had a cool cousin who did calligraphy when I was younger so of course, I did it too," she jokes.
"Recently I've seen hand lettering coming back on Instagram so when I saw a one-day course advertised, I decided to give it a go.
"I noticed a lot of progress in my hand lettering from the start of the day to the end and it was lots of fun so I decided to keep at it. My mum has always said you can do anything if you practice.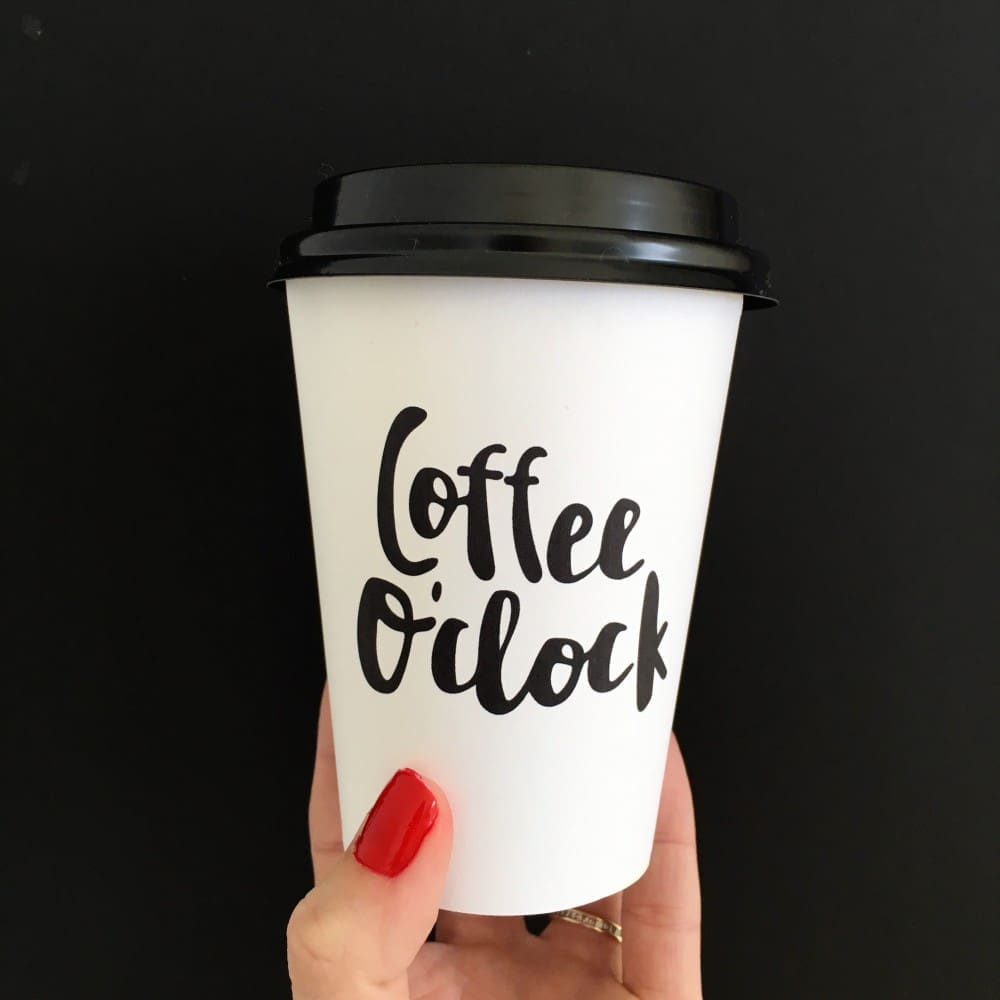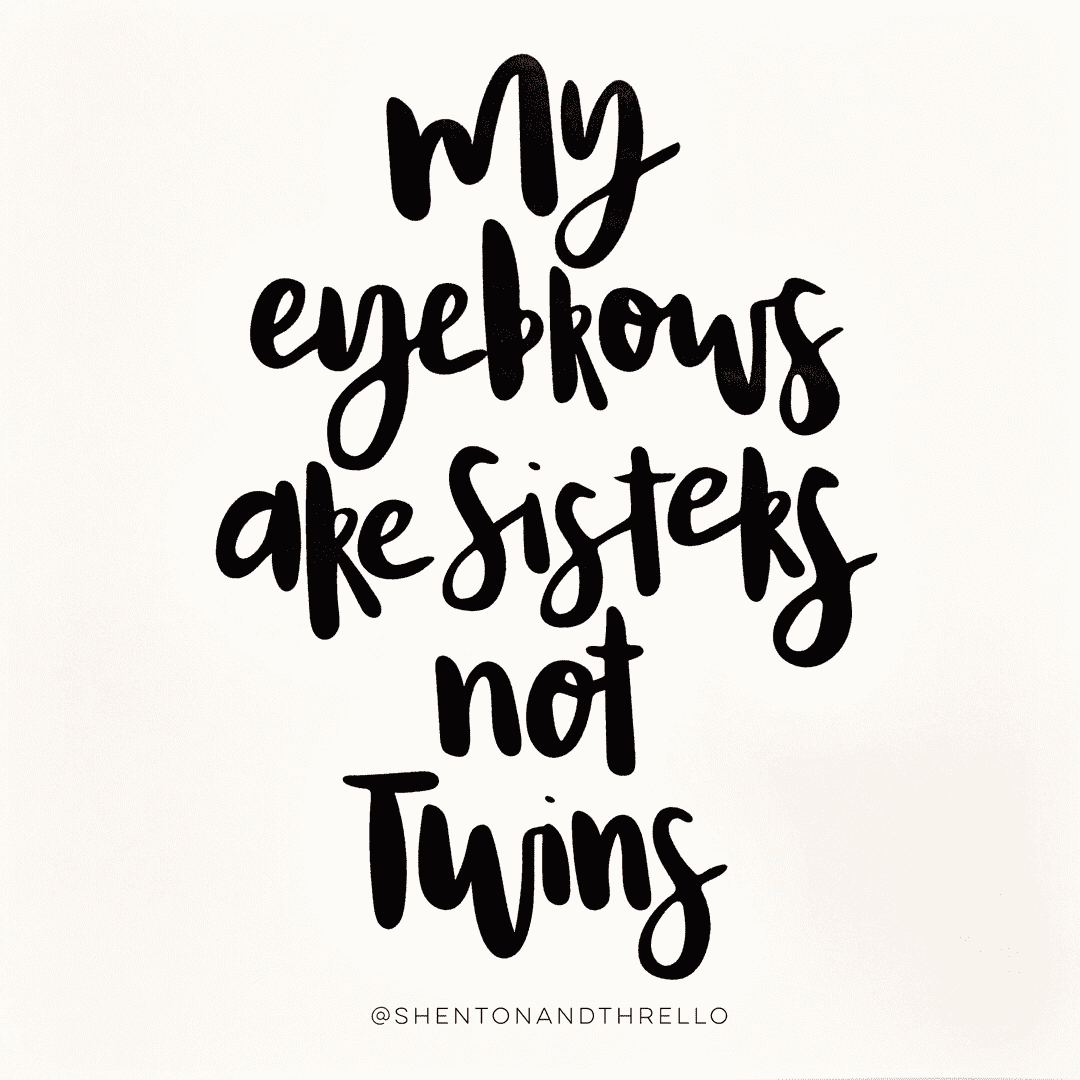 One of our favourite collaborations are the coffee cup quotes she designed for The Brewers Co. with quotes like 'Shhh… Coffee-ing'. More recently, she collaborated with The Browlab for their Beauty, Boss Life & Brunch event with The Young Mummy, creating personalised name cards for all the guests and artwork for the goodie bags.
Rachel says her mum and grandma are the 2 biggest creative influences in her life and the name Shenton & Thrello originates from their street names.
"My grandma was an incredible florist. She received an Order of Australia medal for her services to floristry and did the flowers at major events like the opening of New Parliament House.
"And my mum is the sort of person who can make anything. She is very crafty. She helps me with the foiling and sewing for my banners and I've always enjoyed making with her."
The inspiration for her quirky quotes?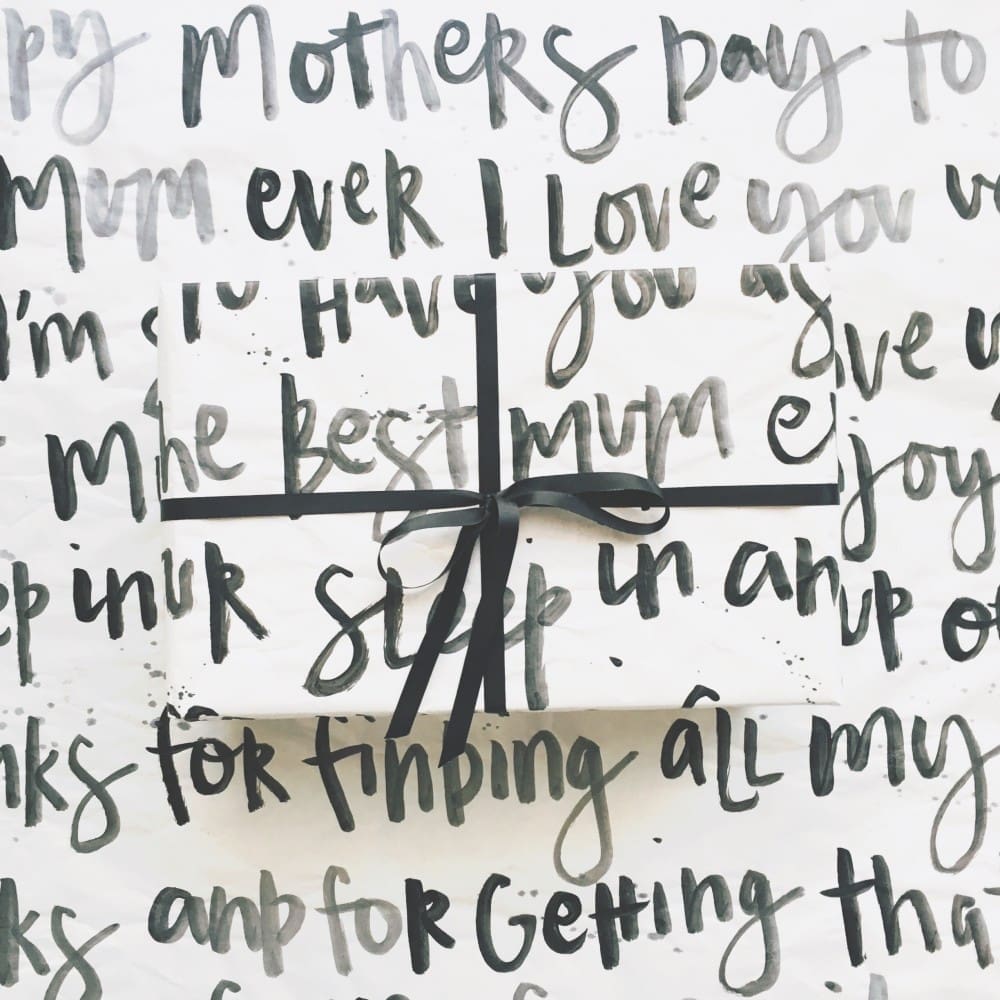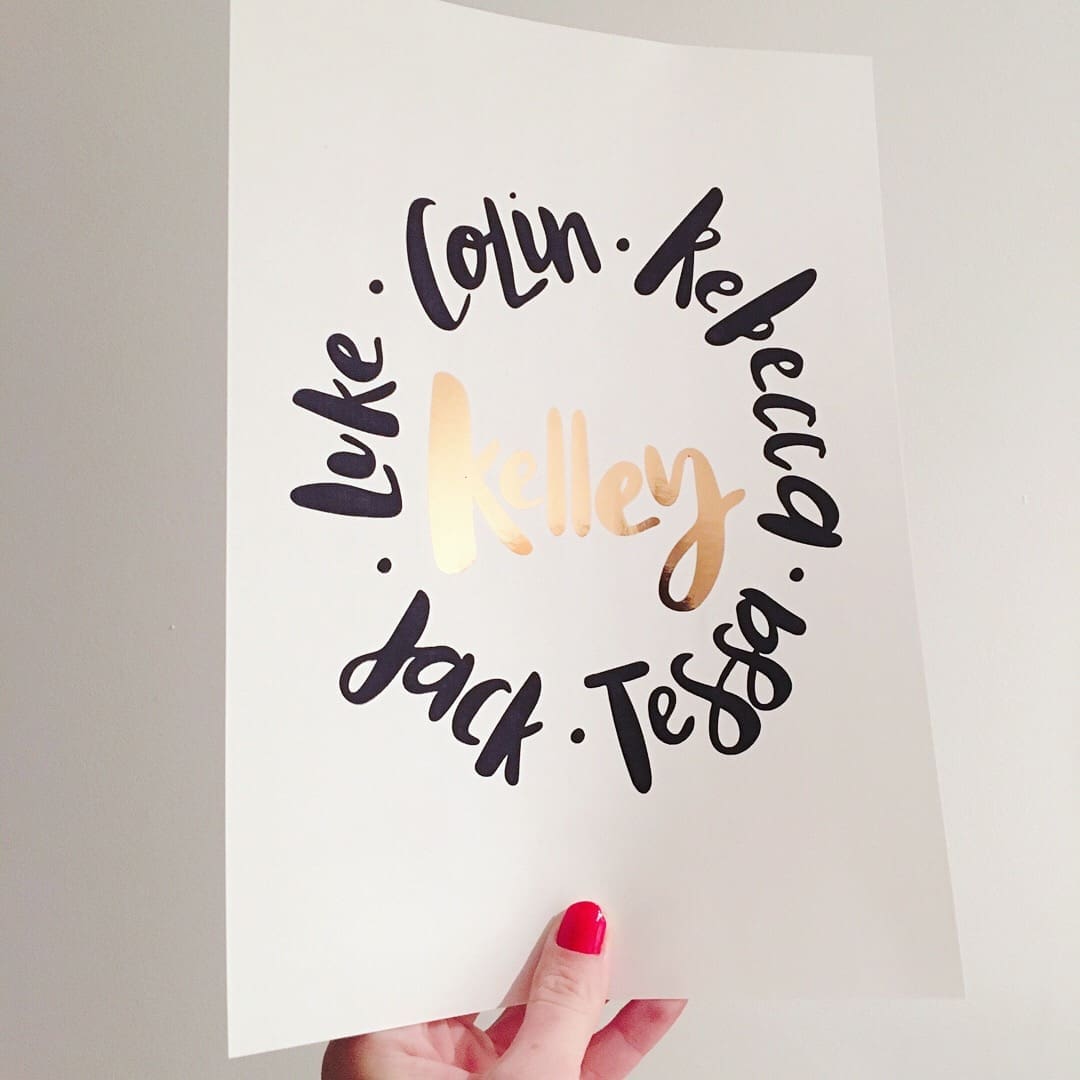 She designs her range of hand-lettered prints, banners and cards from her home studio in Canberra.
"Each design is hand lettered before I put it on to the computer and clean up the design using Photoshop and Illustrator. My favourite pen to use is a Pental aquash.
"As well as the standard range, I do a lot of personalised work like baby birth prints and anniversary prints."
We love Rachel's signature look that uses a combination of upper- and lowercase letters.
"I tailor every design to whatever looks best."
You can check out some of her product range online or follow her on Instagram. And if you're visiting Canberra, Rachel is a regular at local markets.
More maker stories