Supported by Ecosa
Buying new furniture can be exciting but confusing – especially when you come across all the terminology used to describe different finishes and materials.
If you're looking at buying timber furniture, one of the main points of difference you'll come across is solid timber versus timber veneer.
It's important to understand the pros and cons of these materials as it affects cost, maintenance and longevitity of furniture. When making the financial investment of buying new furniture, you want to ensure you're making an informed decision so you can understand what you're actually getting for the money you spend.
We're here to help with this brief guide to solid timber furniture vs timber veneer.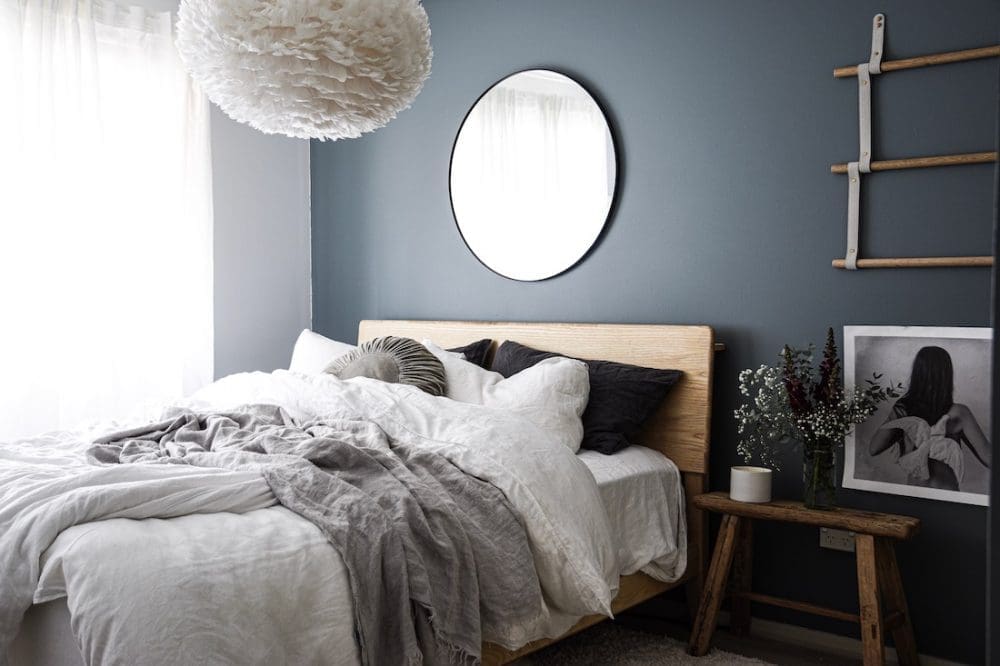 What is timber veneer?
A timber veneer is a thin layer of a genuine timber that is attached on top of another less appealing material, usually by gluing. The less appealing material might be plywood, a particle board surface or a medium density fibreboard (MDF) that is made up of wood sawdust held together by resin or glue.
Why choose veneered furniture over solid timber furniture?
Veneered furniture has one distinct advantage over solid timber furniture, and that is its lower cost. A piece of veneered furniture is likely to be less expensive to manufacture than solid timber counterparts in the same general size range. That typically results in lower upfront costs to buy a piece of veneered furniture.
However, this sort of furniture is not always less expensive – because there are cases where manufacturers choose to keep more of the profits rather than offering a proportionally lower price for their wares. Also, much depends on the design of the particular item of furniture. It can be fiddly to add veneer to a piece of furniture so for highly complex furniture pieces, there may not be much of a cost savings for veneer because the labor expenses tend to grow as the complexity of a design increases.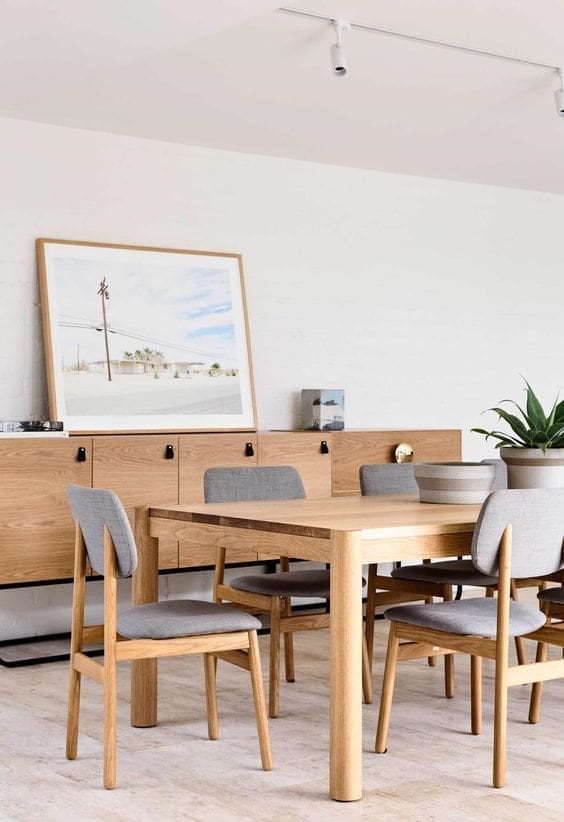 Disadvantages of veneered furniture
Veneered furniture has multiple disadvantages, which over time are cumulatively likely to outweigh its upfront cost advantage. In the long term, veneered furniture is likely to need replacing much sooner than a comparable piece of solid timber furniture would. This is because veneer is much more easily damaged, and repairing it is more difficult. In many cases, successful repairs to veneer are either impractical or impossible to make.
Veneered furniture is more vulnerable to certain types of damage than solid timber furniture. Let's say, for example, your naughty cat decides to sharpen her claws on your furniture. When this happens to solid timber furniture, it may be possible to sand and buff out the scratches, because the sanding process would reveal more solid wood underneath the scratches. In the case of a veneered piece, sanding would be likely to reveal the substrate material underneath the veneer; so the repair would most likely be unsuccessful.
Or let's say, for example, your child spills a drink on the furniture, and you don't discover the spill until the next day. If this happens to a piece of veneered furniture, it is possible that liquid could soak through the veneer and weaken the glue on it. As a result, the veneer could peel away from its substrate material. It is also possible that the substrate material could be irreparably damaged by water. MDF, in particular, is notorious for being easily water damaged. This sort of trivial accident could potentially ruin a piece of veneered furniture. In contrast, a piece of solid timber furniture is less likely to be completely ruined by this sort of mishap.
Liquid isn't even necessary to prompt veneer to peel or pull away from its substrate material. This can happen on its own over time, particularly if the furniture is subjected to heavy use or a hot, humid environment. Different materials respond differently to temperature changes, heat and humidity – and so the disparate veneer and substrate may wear differently as time passes. In this regard, veneered furniture is likely to show its age more readily than solid timber furniture.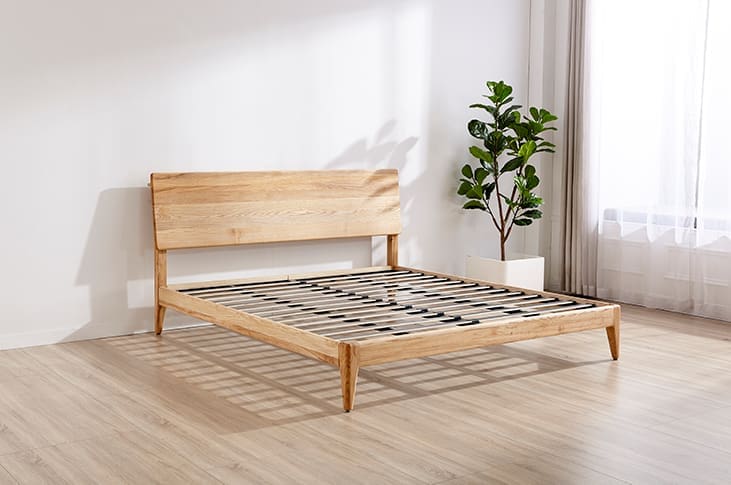 What is solid timber furniture?
Solid timber furniture is constructed entirely of genuine wood. Ecosa's bed base is a noteworthy example of contemporary furniture made from solid timber.
Why choose solid timber furniture over veneered furniture?
Solid timber furniture tends to last longer than veneered furniture, making it a more cost effective choice in the long term. If solid timber furniture accumulates chips or scratches, they can be sanded out, and the piece can be re-stained to look new again.
As you can see, both types of pieces have their place in Australian homes. But, given a choice, our advice would be to buy solid timber furniture if you are able to find pieces you fancy at prices you can afford. If solid timber furniture is priced out of your reach, by all means, veneered furniture is an acceptable alternative.
We hope this guide helps make your furniture buying experience easier! Do you have any questions about solid timber furniture vs timber veneer that we didn't cover? Pop them in the comments below and we'll do our best to answer.