Christmas in July is just around the corner and for those of us in Australia, it's a chance to throw a Christmas celebration with a winter feel!
It's only in the past few years that we've noticed Christmas in July or Yuletide festivities becoming more of a thing here in Australia, and at the request of a reader we've created a guide to hosting Christmas in July covering decorating, menu and activities.
Related article: How to create a gorgeous grazing board
Related article: Effortless and elegant Christmas table styling with cone candles and flower stems
Decorating your Christmas in July
Of course we start this guide with the most important aspect — your decorations! Ha ha 🙂
In all seriousness though, one of the most appealing things for us about getting into Christmas in July festivities is that it falls in mid-winter and is an opportunity to use more traditional Christmas decorations without them seeming out of place.
Never ones to go too traditional though, we've come up with a contemporary spin for our Christmas decorations!
Taking inspiration from this stunning 'Heritage Spice' wreath from Balsam Hill, our table setting uses fresh red apples, small vases with branches of Thryp, candles in glass votives, and star anise sprinkled in between. It creates a deconstructed centrepiece that runs the length of the table — adding life and beautiful Christmasy scents.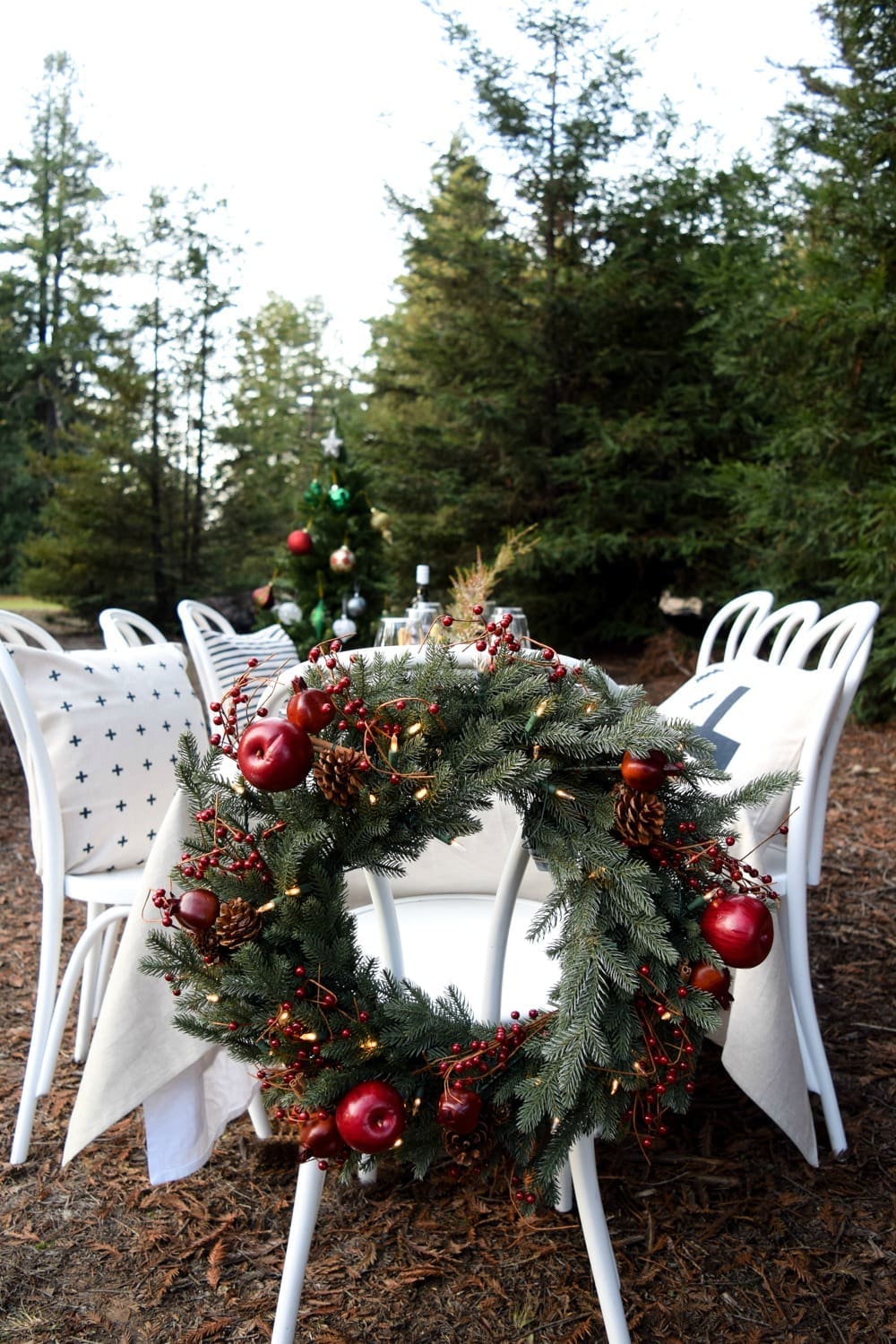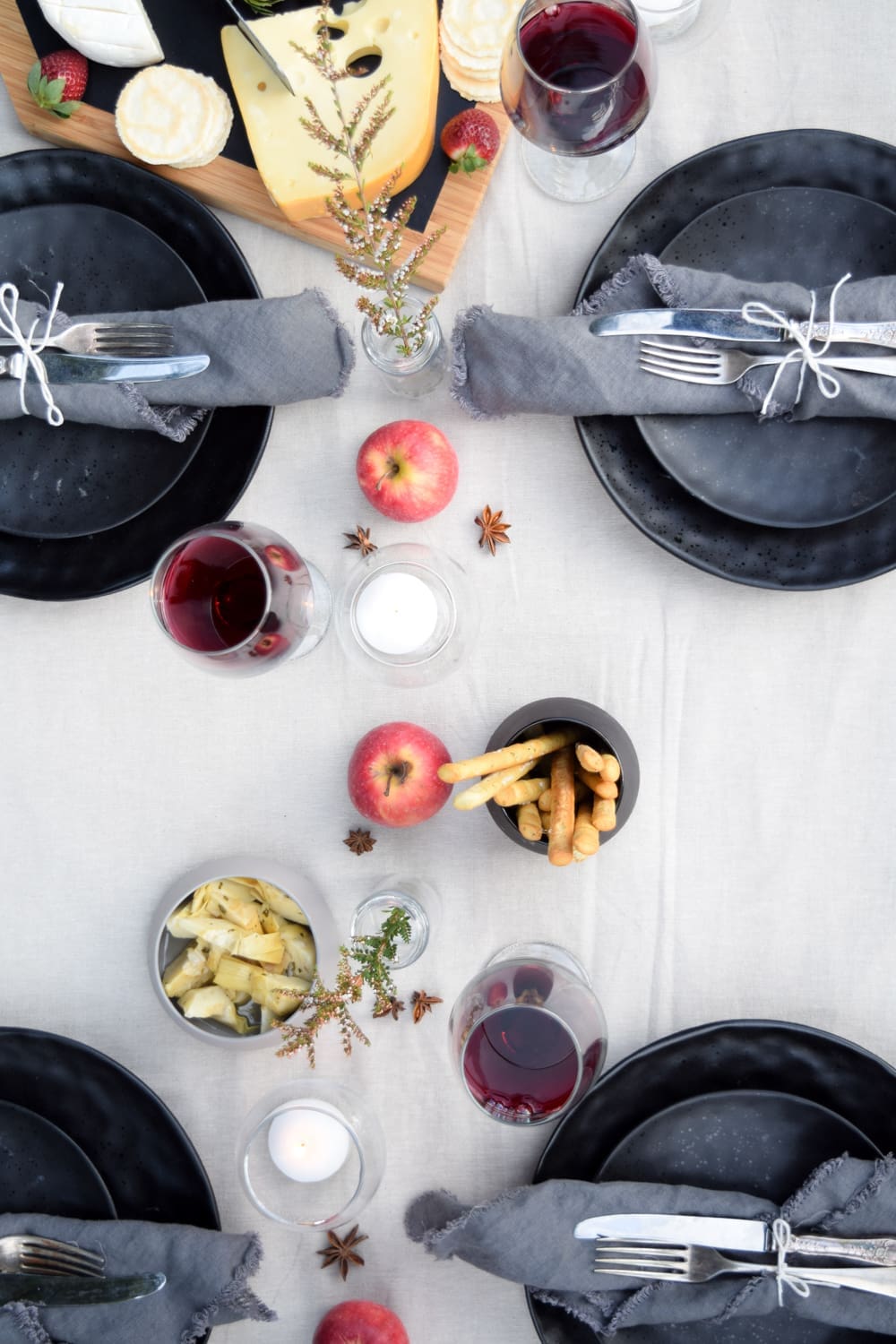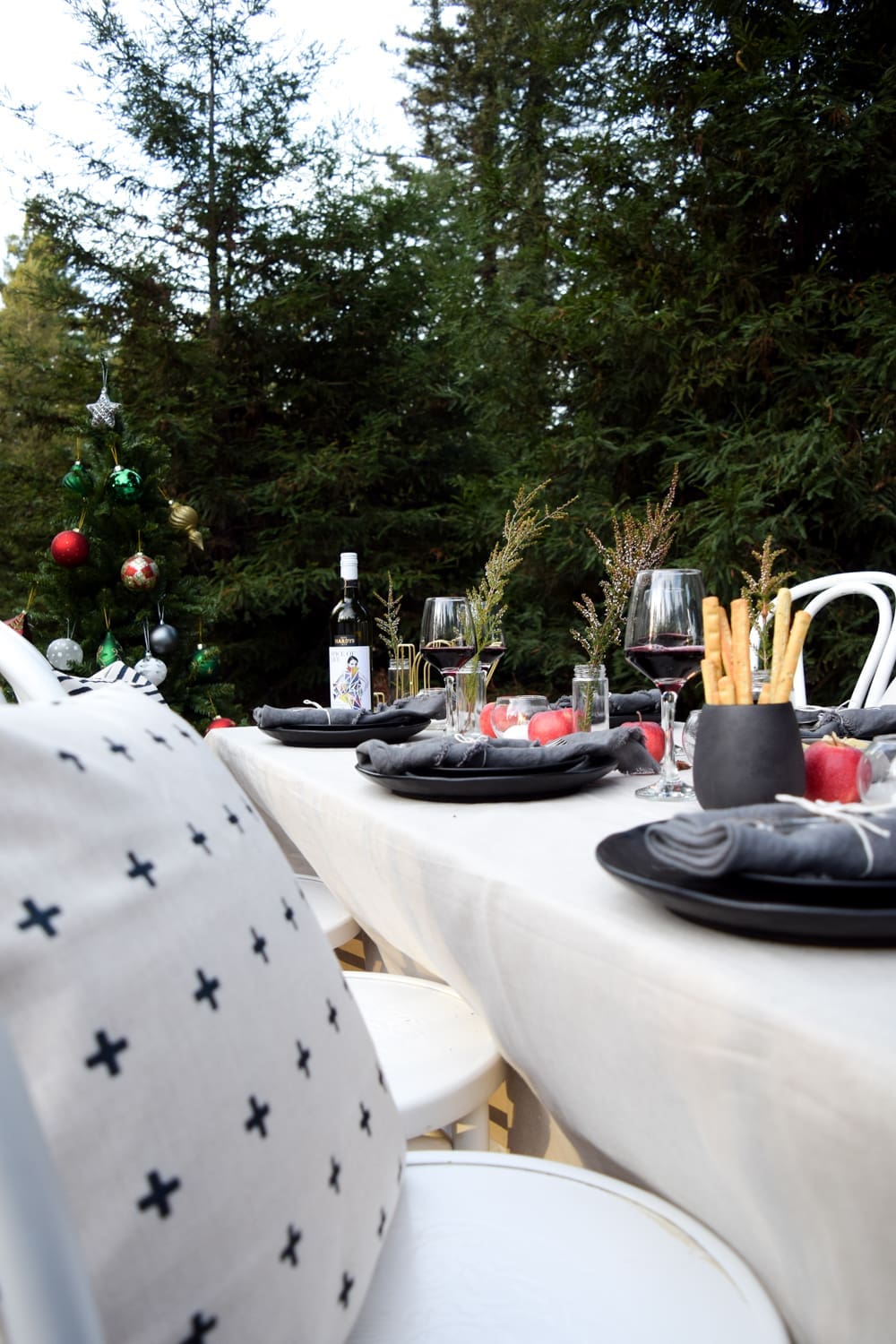 Also bringing a more modern, and somewhat Scandinavian vibe, to our setting are these beautiful linen cushions from Simply Cushions. The Cora set includes 4 cushions with on-trend prints of criss crosses, pine trees, stripes and large cross.
Our DIY Nordic cheeseboard also features on the table, along with a set of Laguiole cheese knives.
Red accents were carried throughout the decorations. From the wreath, to the apples on the table, and red ornaments on the Christmas tree behind (yes that's a faux tree!). And we also sprinkled in a few metallic pops, such as the gold ornaments, the brass 'Joy' decor and cutlery.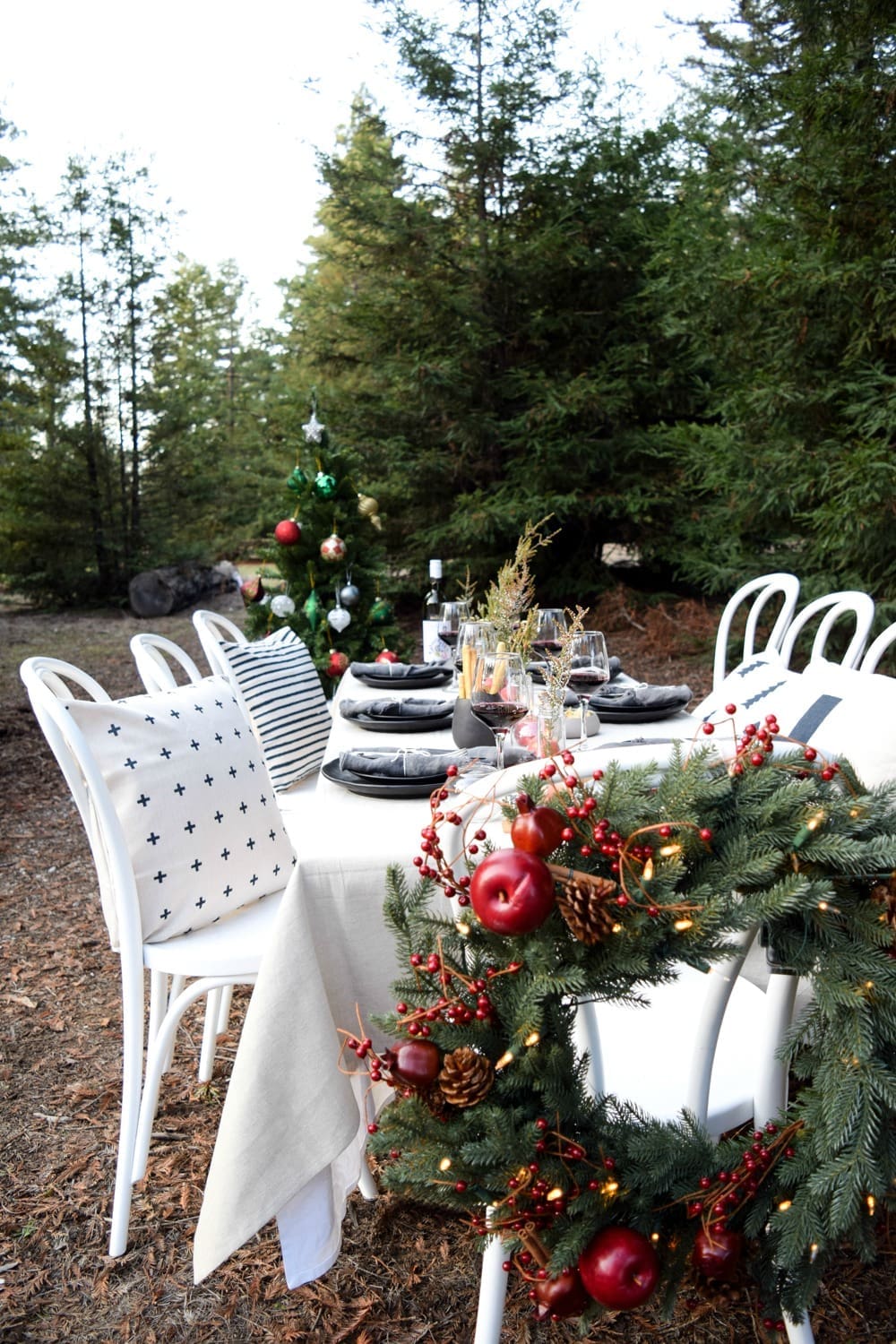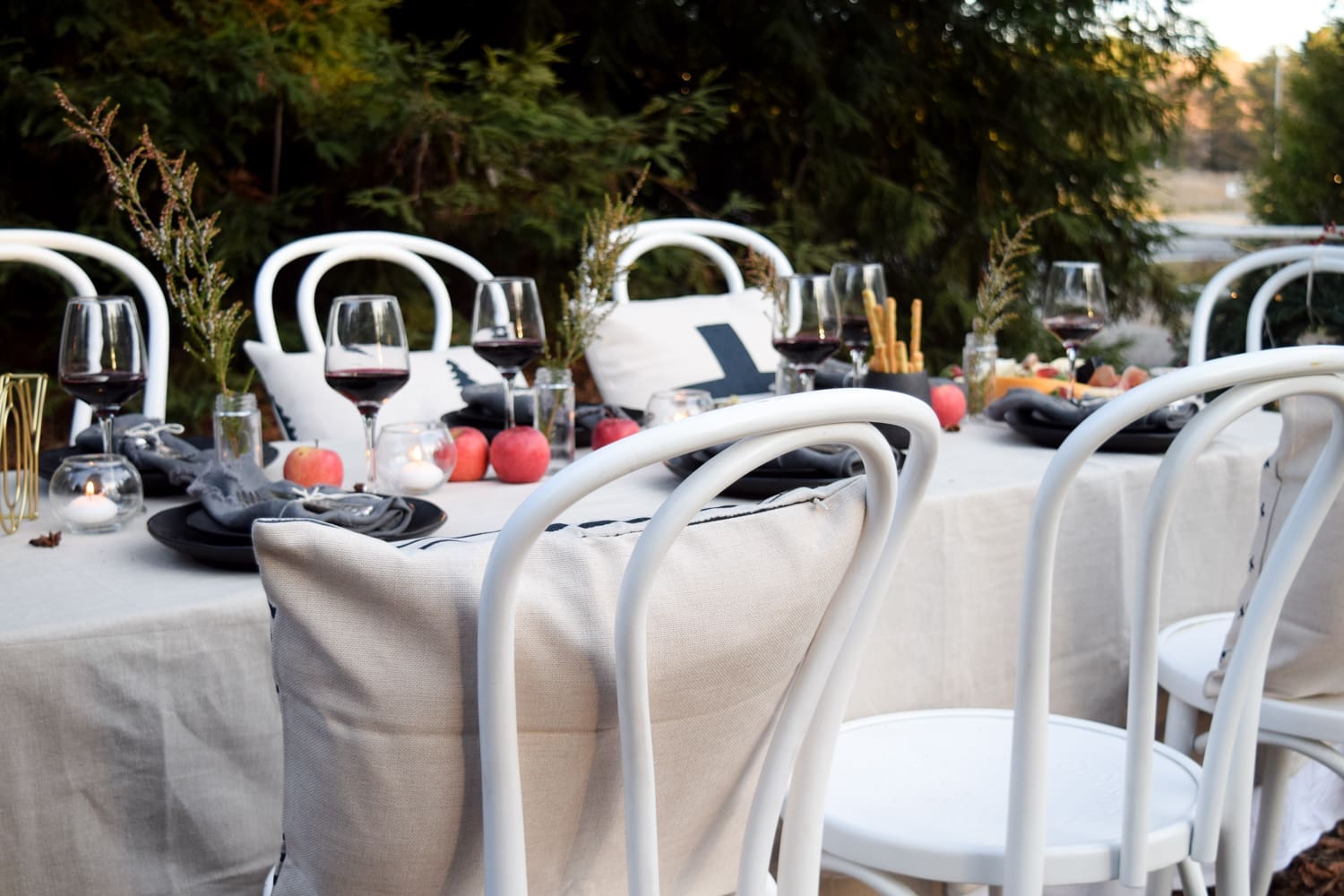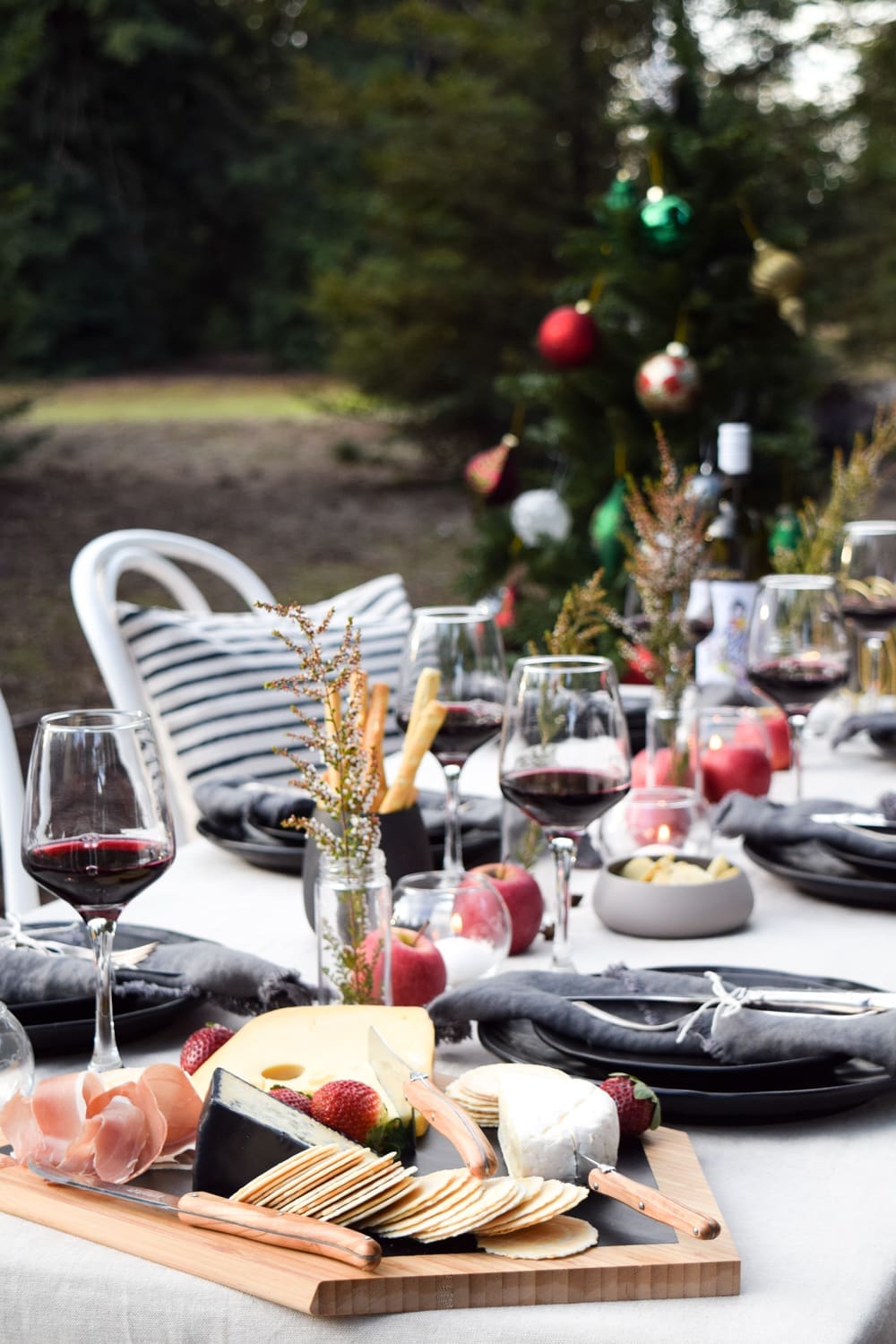 Menu
Antipasto
Always a favourite, especially in cooler weather, is a cheeseboard with soft and hard cheeses, in mild and strong flavours. Add a selection of cured meats, and mixed olives too. Artichokes and fresh strawberries or grapes, as well as a selection of crackers complete the platter. Find all our tips to create a beautiful cheeseboard here.
Entree
For entree menu inspiration, we look to our friend Anisa Sabet who has sooooo many incredible recipes to choose from.
We suggest their Brussel sprout with fennel, ricotta and mint salad or tomato and caramelised onion tart.
Main
For main we recommend a roast and good old Martha Stewart has a stack of recipe ideas here. Don't forget some sides like a roasted sweet potato salad or bean and carrot salad.
Dessert
For dessert, you could make a traditional Christmas treat like pudding and there's a great healthy, gluten-free and dairy free Christmas pudding recipe here. Or try something new like we have, setting up a doughnut and drink station.
Hot mulled apple cider following Jamie Oliver's recipe here and using quality Apple Cider pairs perfectly with freshly made doughnuts. You could attempt to make your own doughnuts but ours are from locally-made Bombolini.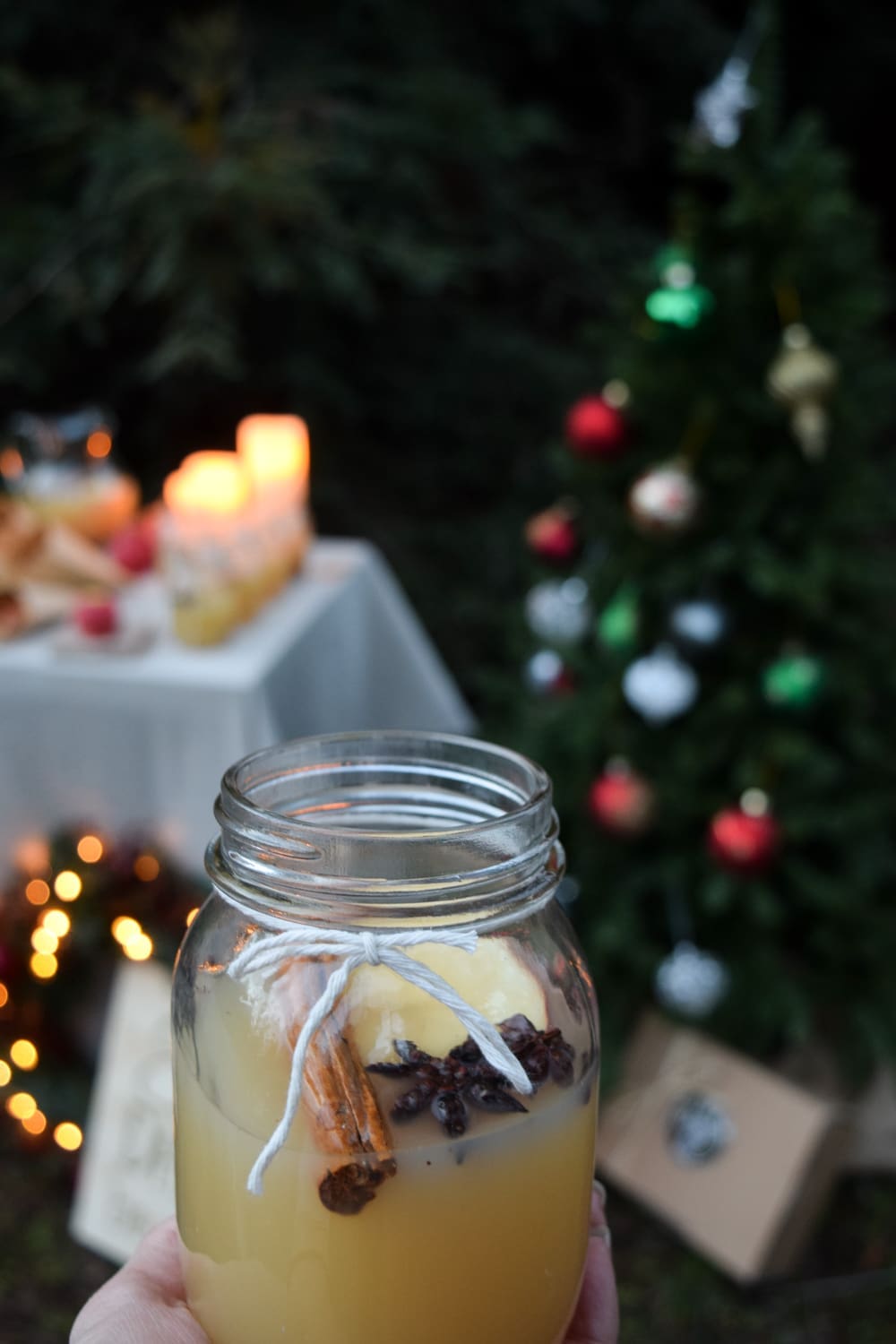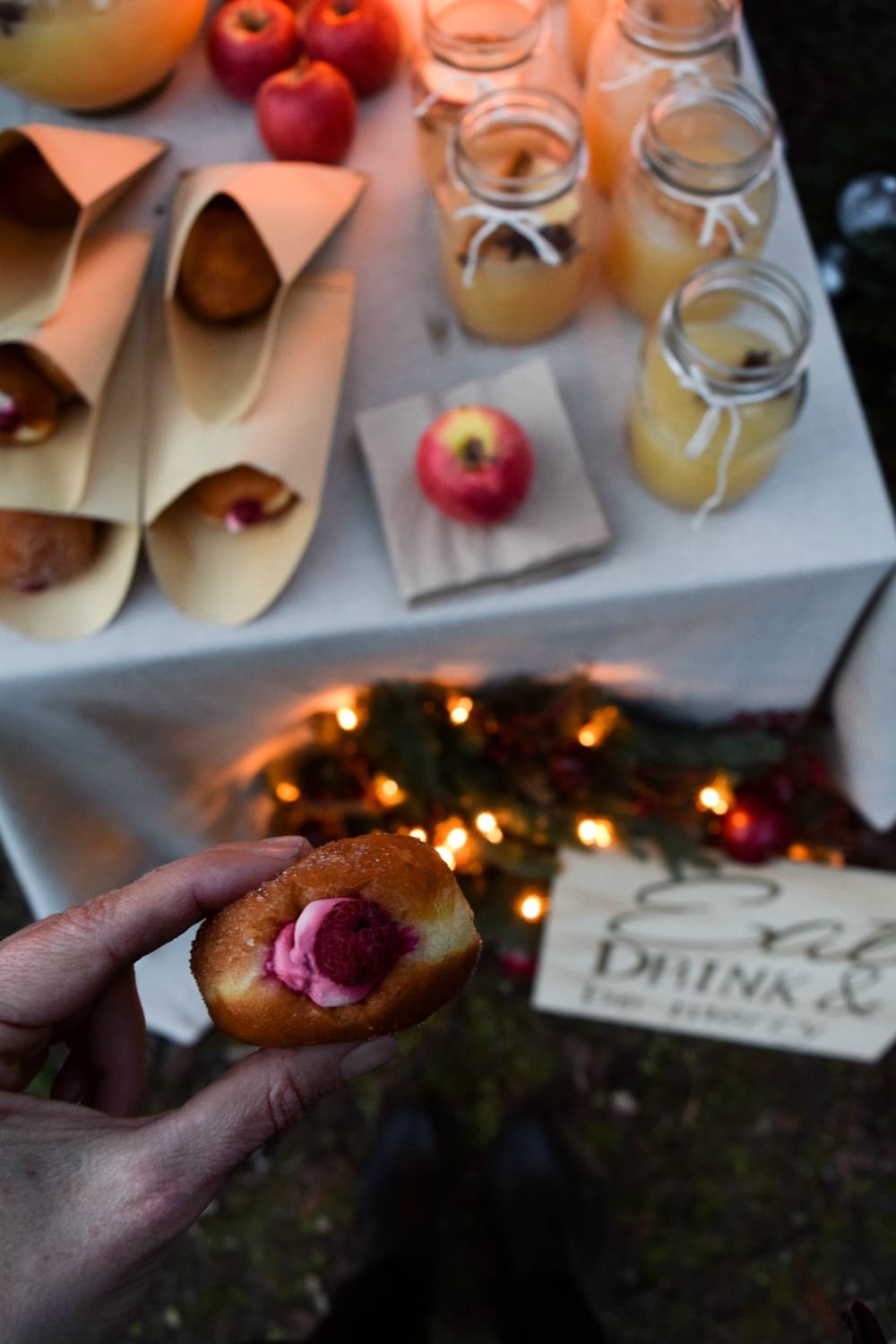 Activities
While common Christmas activities in Australia can include backyard cricket and a swim at the beach. Christmas in July is an opportunity to try some more winter-appropriate activities, such as roasting marshmallows over the fire and even making your own version of Smores. We used this Australian modified Smores recipe.
A camp-over is also a fun way of getting larger groups of family and friends together and really making a weekend of it!
If you're celebrating at home, making your own Christmas decorations or cookies can also be a fun activity for the crafters and bakers among us.
Popular activities for people of all ages is a game of charades or heads up, or a board game (for adults it also helps to have a drink or two in you 😉 ).
Gift giving is also a popular part of festivities and in our Christmas scene we've got a beautiful gift box from The Change Box, which includes plant-based luxurious, natural beauty products, delicious snacks and lovely homewares that focus on doing good in the world.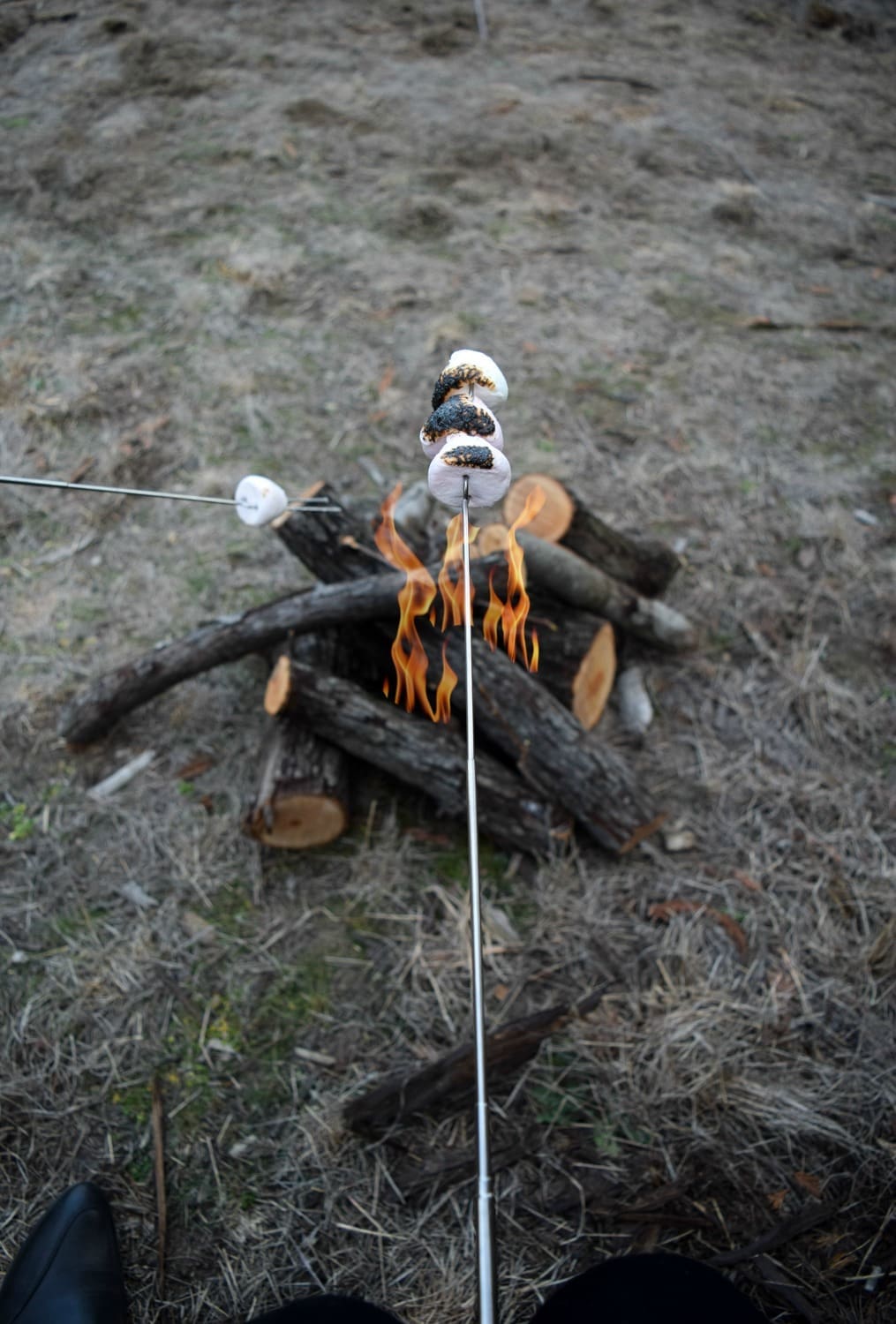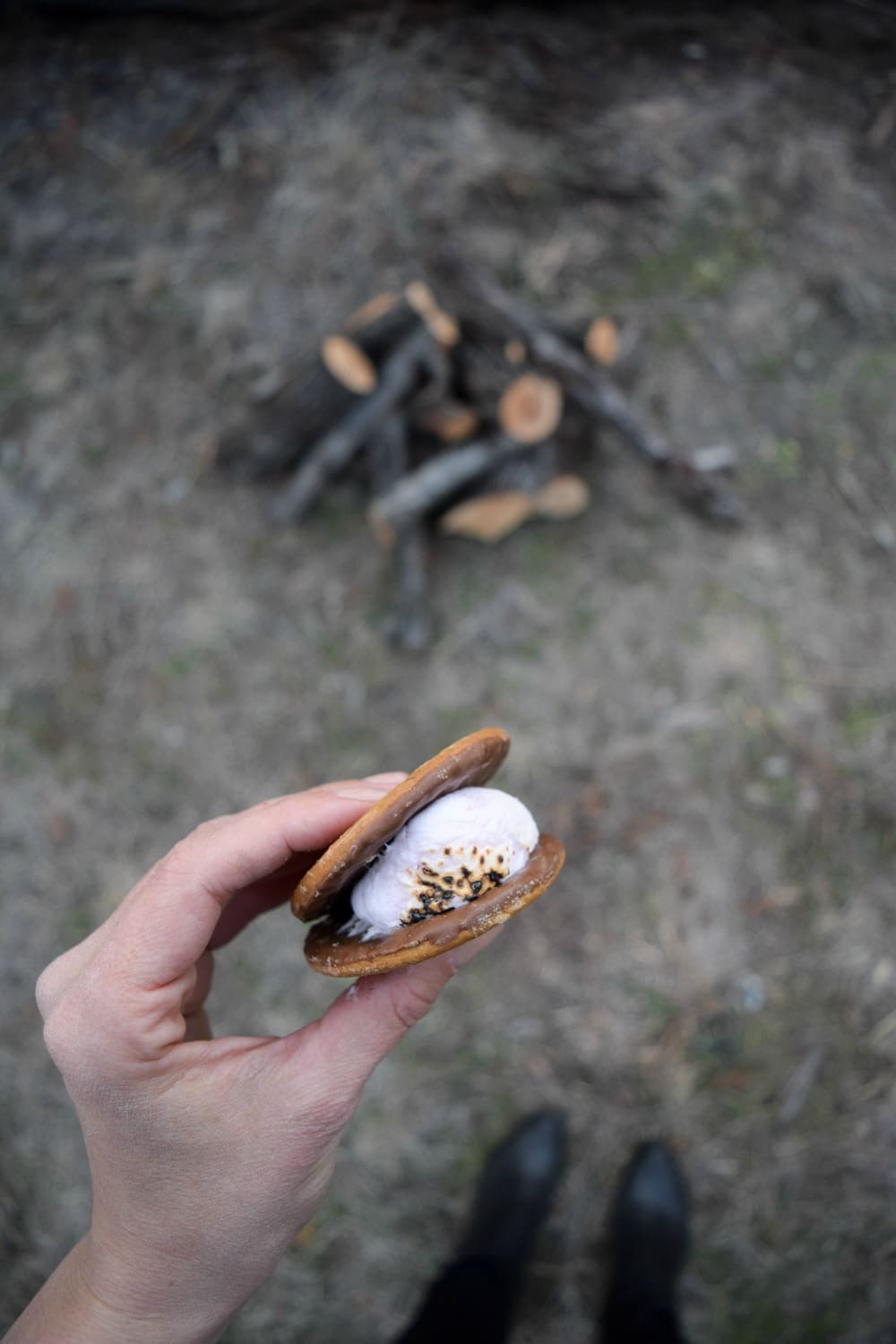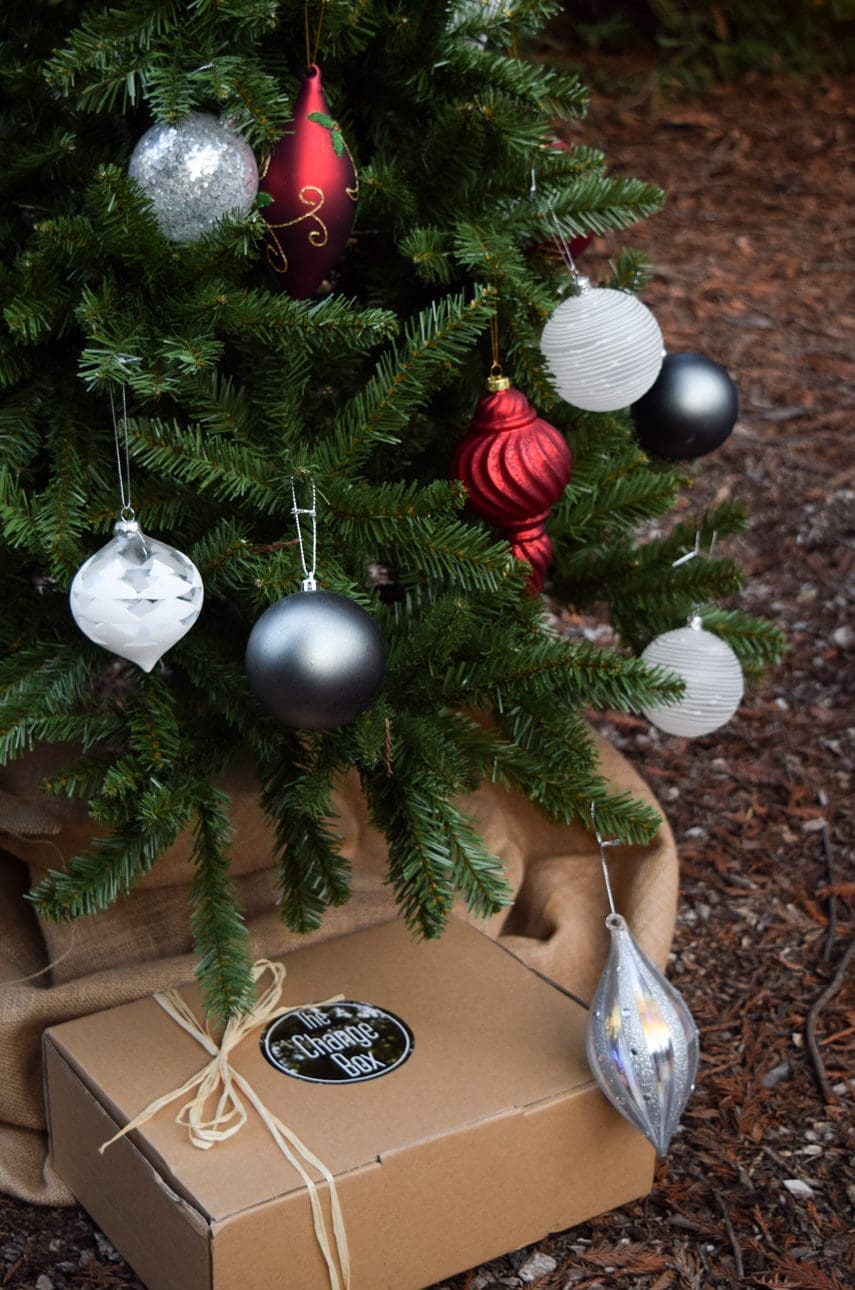 So there you have our guide to hosting your own Christmas in July celebrations in Australia! What do you think? Are there any more ideas you'd like to suggest? Share them in the comments below! And if you host your own event, we'd love to hear about it!
Styling and photography by Gina Ciancio in the heritage listed Pialligo Redwood Forest, Australia's largest stand of mature Redwood species.
Disclaimer: some of the items featured in this post were gifted. This article was first published in July 2017.