Supported by Denman Prospect
Increasingly new homes embrace open-plan design. While open-plan living suits modern lifestyles, vast open spaces can come at a cost of cosiness — but it needn't!
Using a few styling tricks, you can define zones and create the illusion of warm and cosy spaces.
Here are our top ideas to add a cosy feel in your home.
Related article: How to do Hygge: Create cosy and inviting interiors
Related article: Turn your house into a home: Tips and tricks to add warmth and personality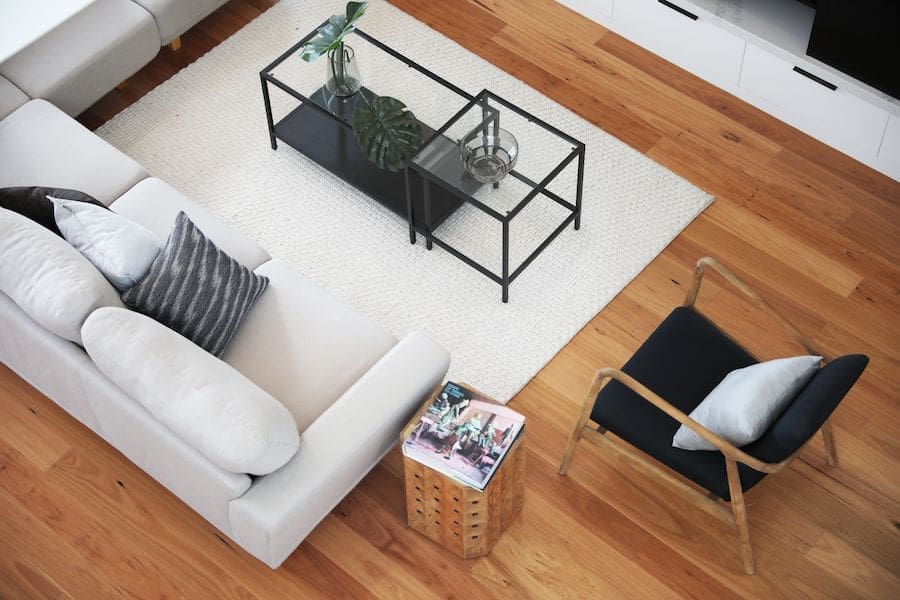 Use rugs
Without a doubt, the number one tip any interior stylist will offer to add warmth to open plan homes is to use floor rugs. They ground spaces visually by creating the illusion of defined zones, and are also soft underfoot. Rugs also have the benefit of protecting floors.
Placement of furniture
A design trick that won't cost a cent but can totally change the feel of your home is the placement of furniture.
Consider moving your sofa and armchairs into a U-shaped or L-shaped configuration — it's more inclusive and invites conversation. Also pull your furniture forward so it isn't hard against walls to allow a small amount of free space, which will give furniture room to breathe.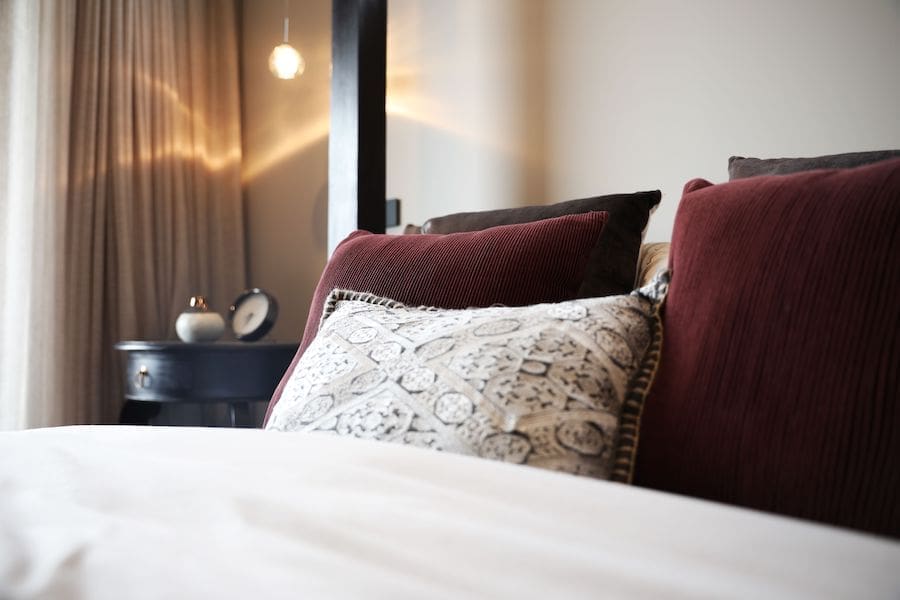 Lighting
Different levels and types of lighting can completely transform the mood of spaces.
Floor and table lamps are one of our favourite ways to add softer, ambient lighting throughout the home — plus they can be a décor piece in their own right! Wall lights or pendant lights are also great way of reducing the amount of downlights in the home.
Lower level lighting has the benefit of not casting downward shadows, which can feel uninviting.
Natural materials
Bringing elements of the outdoors in always adds warmth. Whether it's timber furniture, décor made from materials such as coral or woven baskets, or even a natural wool wall hanging, there's no shortage of ways you can furnish your home with items that embrace natural materials.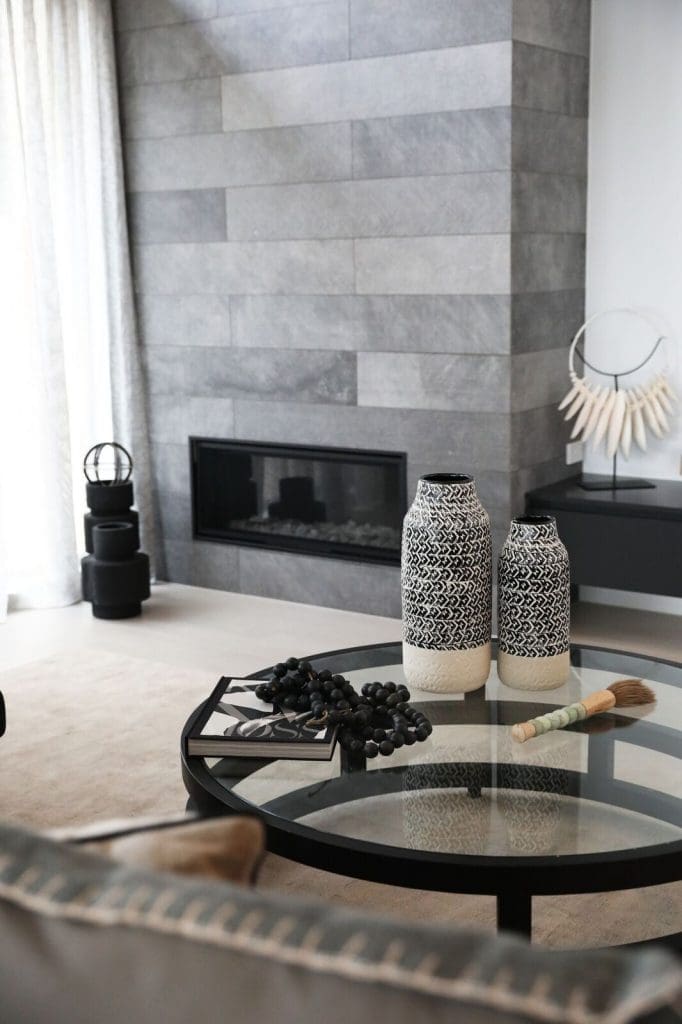 Indoor plants
Possibly our favourite way to make a house feel like home is by adding indoor plants. They add life, colour and interest, and have health benefits too, such as improving air quality, reducing blood pressure and some plants are even said to help insomnia.
There's no shortage of ways to display indoor plants so consider mixing things up and possibly using a hanging planter, smaller pots scattered throughout the home and one or two larger plants in pots.
Candles
Another way of adding ambient lighting is with candles, and with the huge range of stylish vessels candles come in these can also be décor items.
Our tip is to pick a candle that's made from natural soy wax and preferably scented with essential oils for an uplifting and natural fragrance.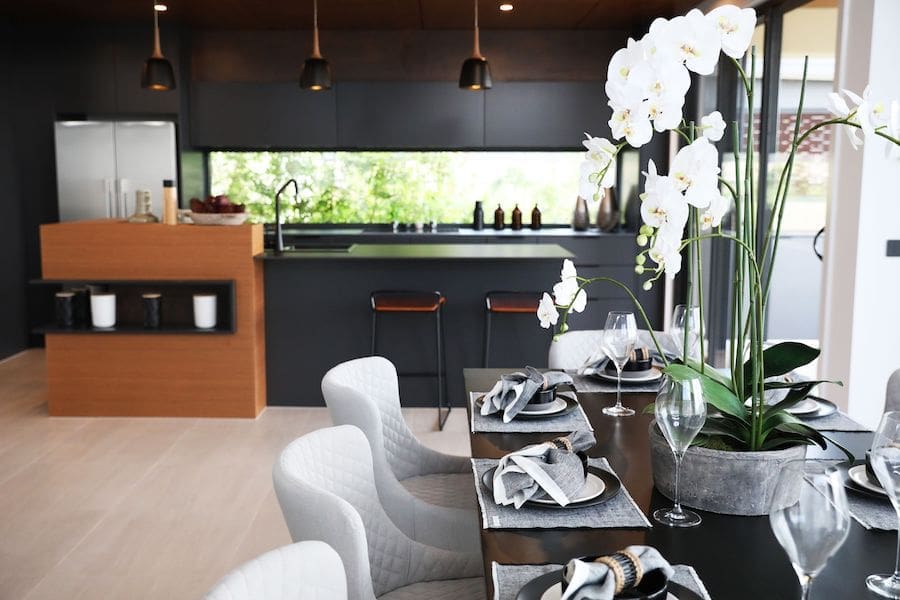 Artwork
Something many people can be nervous about – particularly when moving into a new home — is hanging artwork. Yes, it can be difficult to hammer a hook into those pristine walls but rest assured, they can be easily patched and the joy of looking at your favourite artwork each day is well worth it. (If your artwork isn't too heavy, it may even be possible to use removable hooks.)
Artwork is perfect for any and every room of the home – even your laundry, powder room or hallway, which are often neglected zones.
Consider expanding your artwork choices and use a mix of large scale photography (black and white is always a safe yet successful choice), abstract artwork, and framed limited edition prints. And remember, art doesn't have to be in a frame — wall hangings, sculptural pieces and even rugs or flags can be hung as artwork.
Add layers
Particularly in the cooler months, adding layers through the use of throw blankets, scatter cushions and other textiles creates a cosy vibe. It isn't just on your sofa or bed where you can use this trick — consider draping a sheepskin over a bench seat or dining chair, or filling a large basket in the living room with extra blankets and cushions.
Do you have other tips to add cosiness to open plan homes? Share them in the comments below!