This year I'm on a mission to inject new life into our home and one area that I knew would benefit from a glow up was our front balcony. It was a neglected zone of our house that had so much potential so I decided it was about time I realised it. Cue the alfresco makeover! Keep on reading to see how I took this space from drab to fab.
Related article: Top 20 plants for your courtyard: Plants that love living in pots
Related article: DIY outdoor dining table with tiled pillar legs
Balcony before
The biggest issue with our alfresco area was our choice of floor tile. Dark grey, it showed every leaf and fleck of dirt. The space was also completely under-utilised.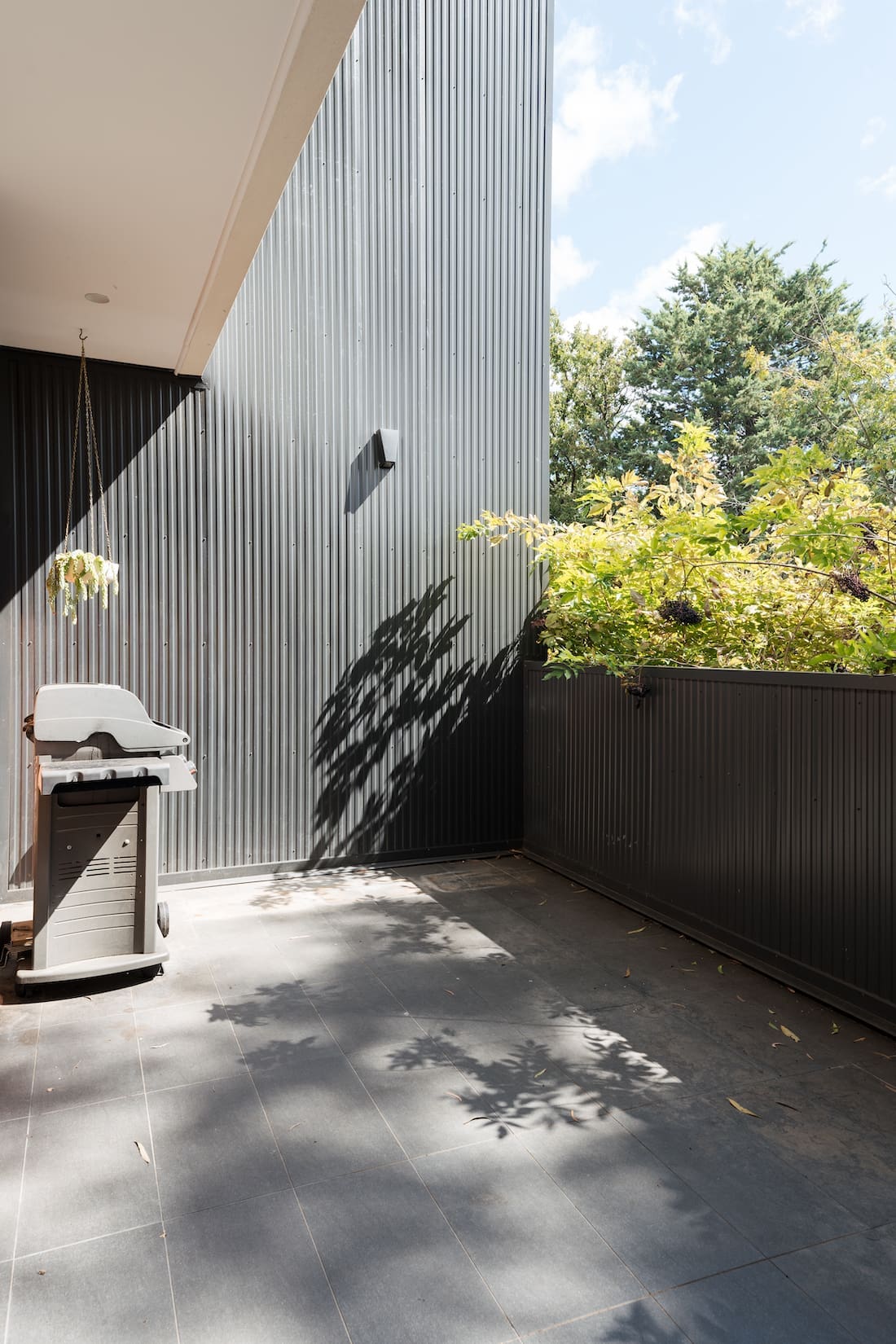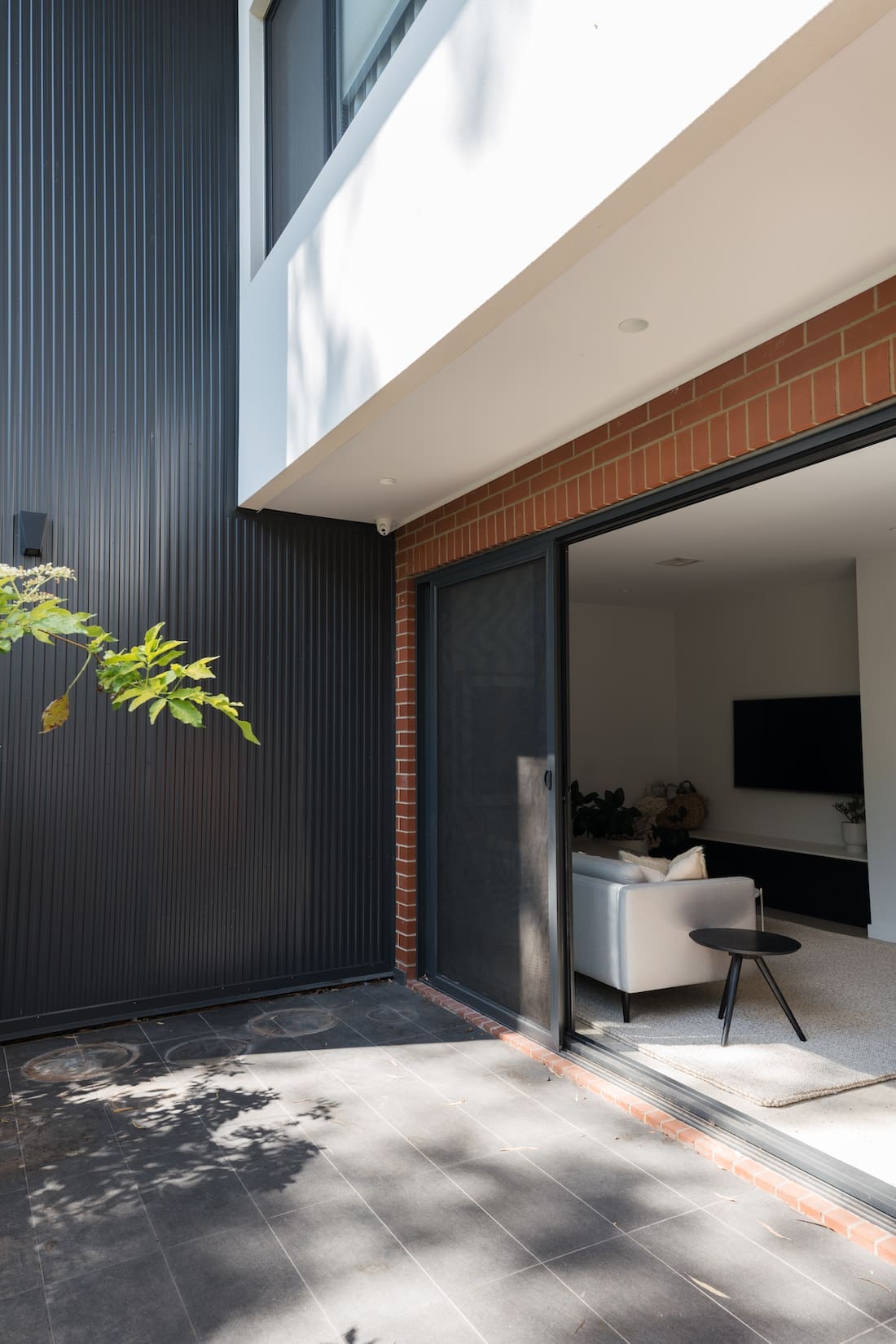 Retiling the outdoor space
Firstly, it was time to do something about that floor tile! I love natural stone and ever since I used Bluestone marble pavers in the courtyard of our Erskineville project, I was inspired to do something similar at our house.
For our home, I decided on Tundra Grey natural stone tiles from Tile Republic. It's a light grey limestone with plenty of variation… perfect for disguising mess 😉 I also love that this stone has warmer colouring. Laid in a staggered pattern in 600 x 400 size, I'm so happy with how this new tile has completely lifted our outdoor space.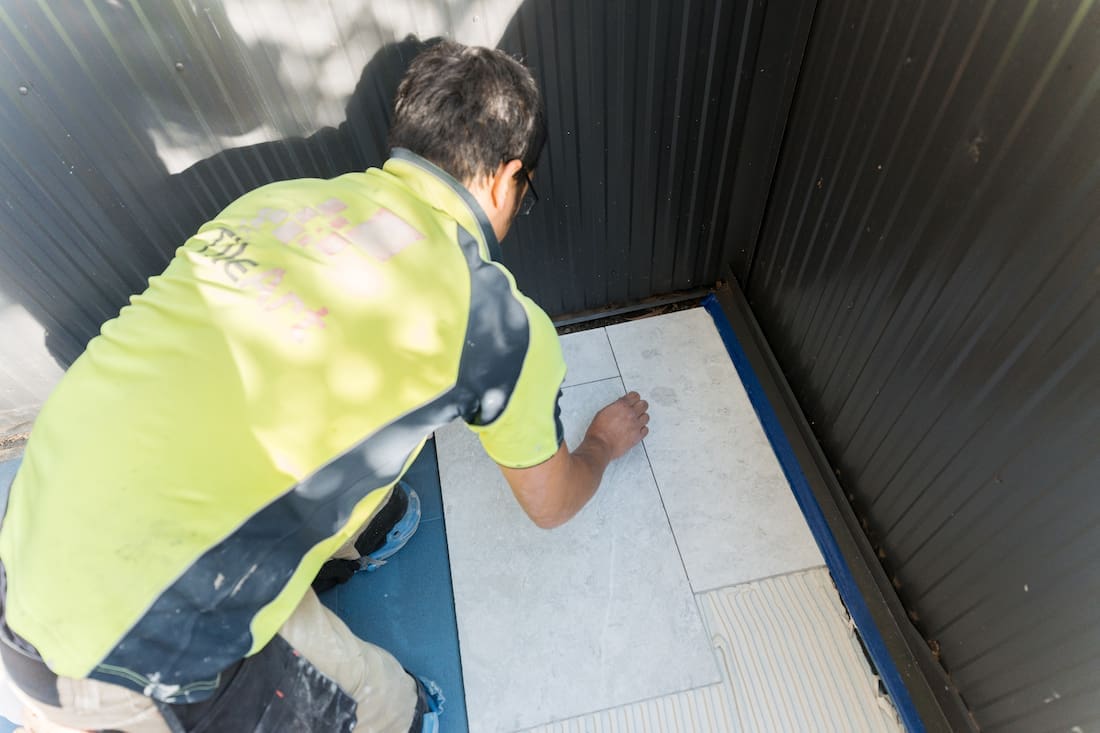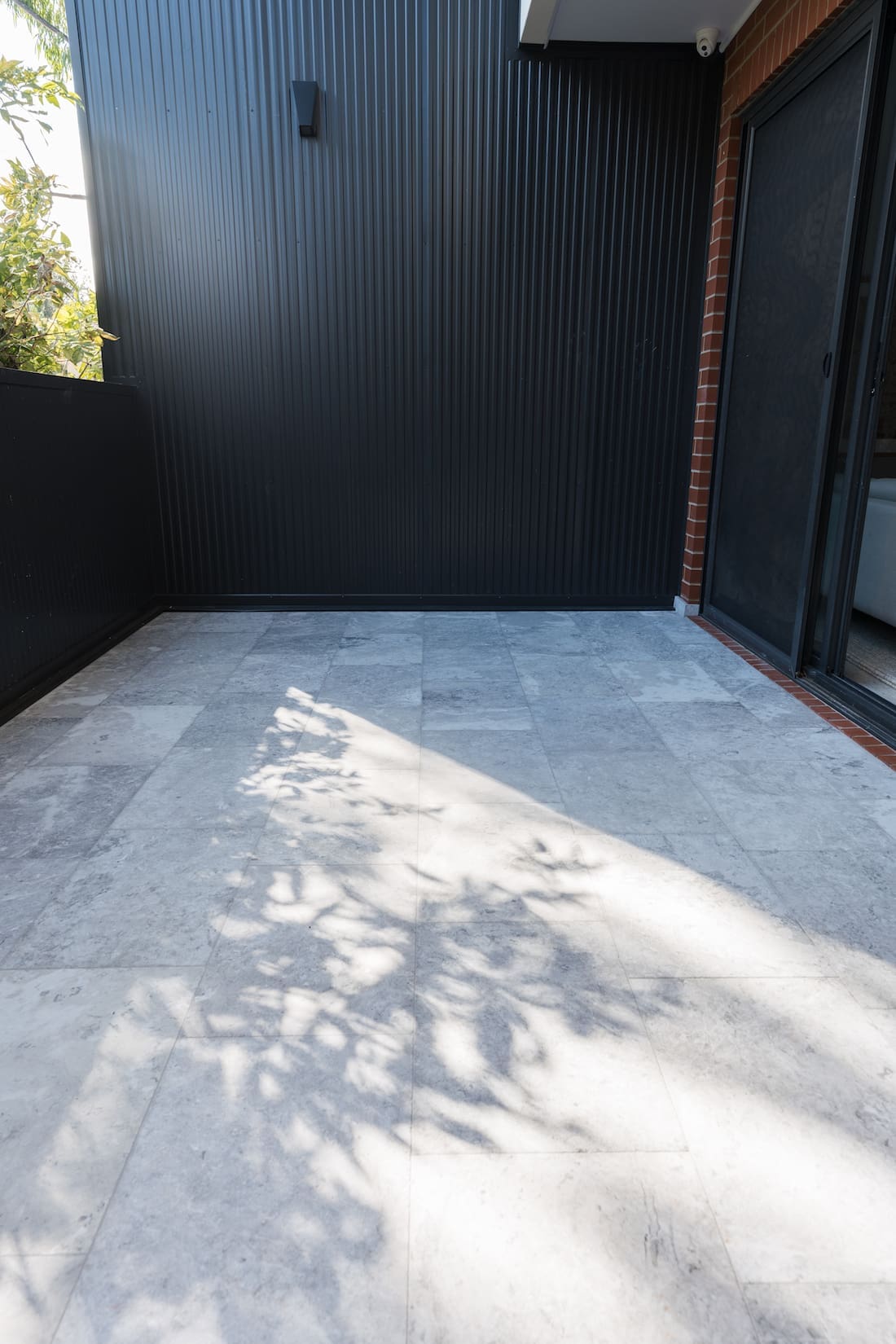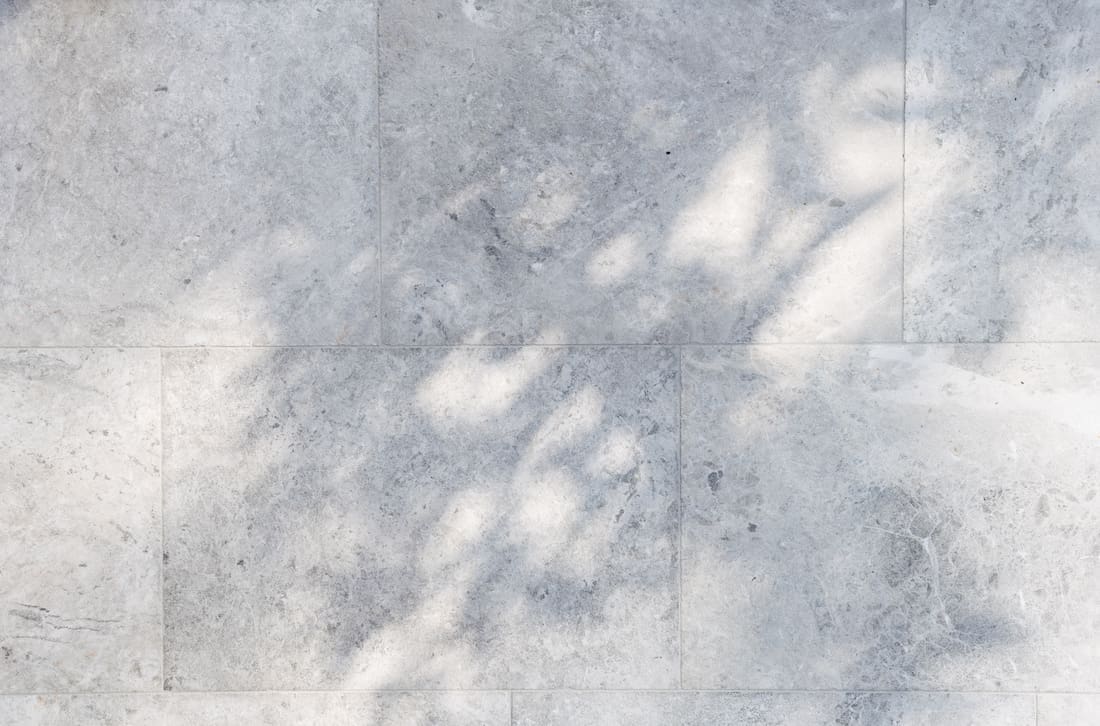 Making my own outdoor table
Then the space was ready to furnish. And while there is so much gorgeous outdoor furniture on the market now… most of it comes with a pretty hefty price tag! I had a strong idea in my mind of an outdoor table I wanted to make, and when I finally found all the materials I needed — I got to work.
Using Kmart side tables for the legs that I clad in white finger mosaic tiles from Tile Republic, and an MDF board that I cut into a pill shape for the tabletop, my DIY outdoor table took shape. Check out the full how-to DIY here.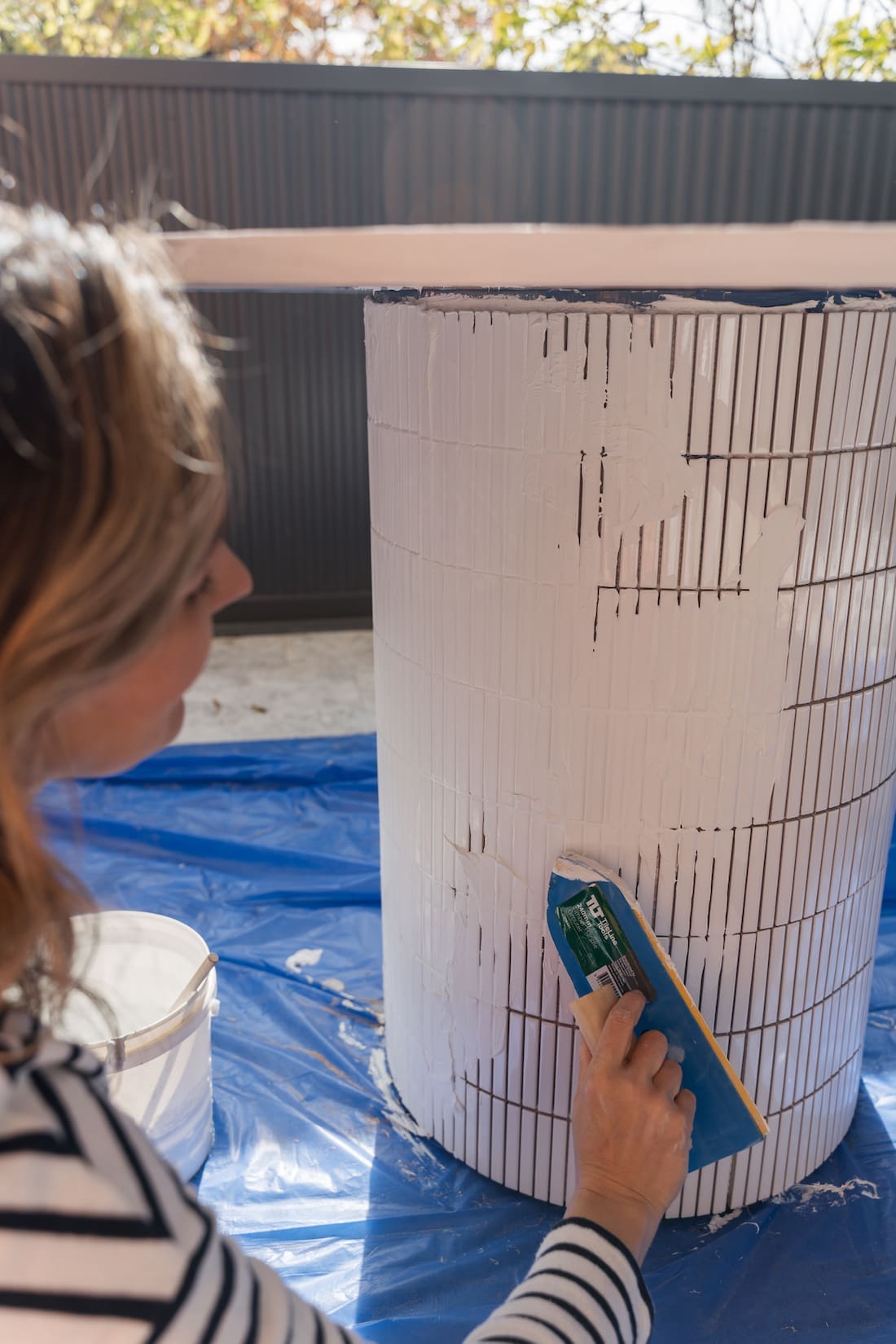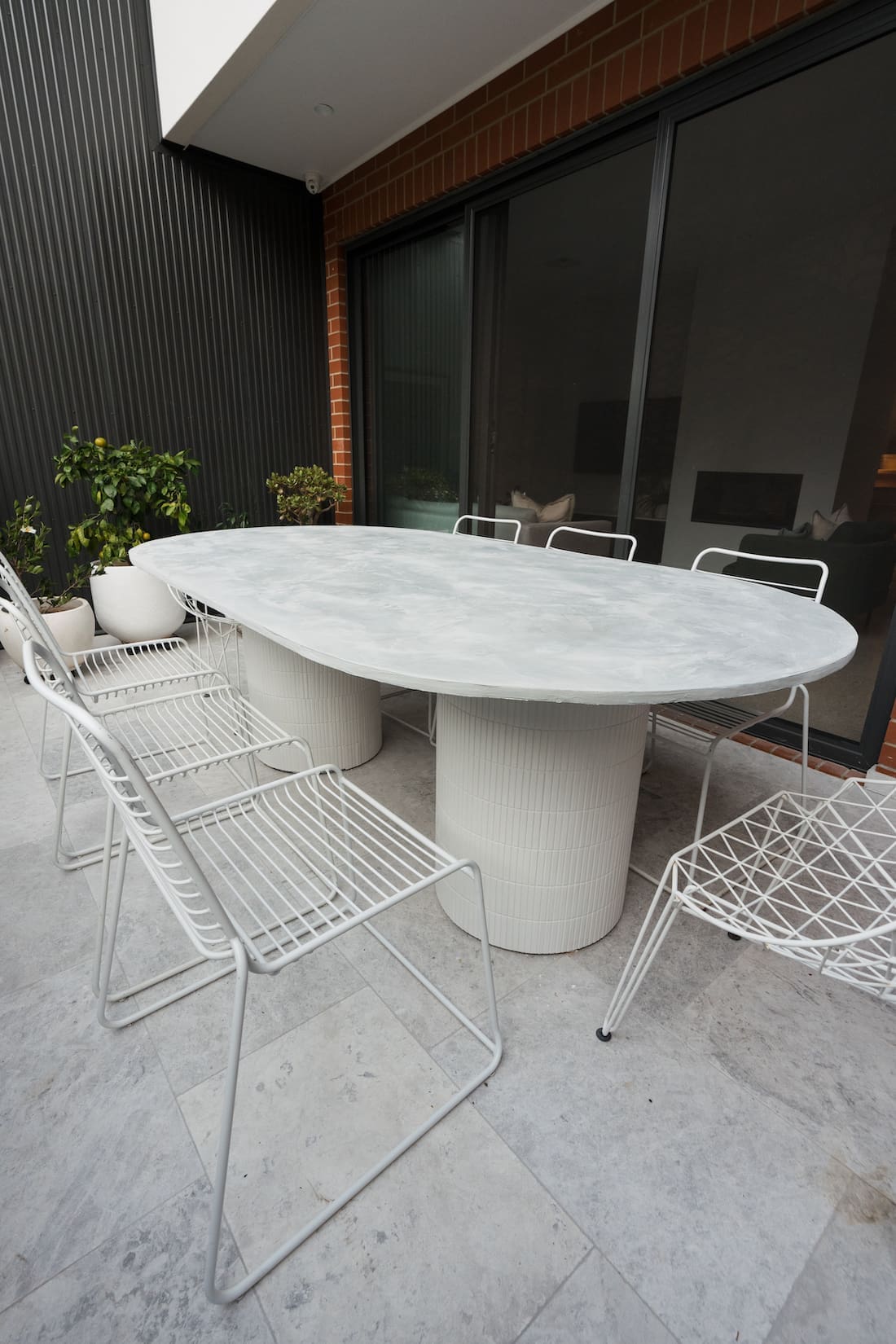 Styling the alfresco area
Then it was onto the fun part of styling up the space. I used a selection of plants in white pots and I refreshed some of my older white pots with a new coat of paint. If you're unsure what plants grow well in pots, check out this article on plants that love living in pots. I used suggestions from this list, including camellias and citrus plants.
To give the space ambient lighting once the sun goes down, I also installed a range of solar outdoor lights from Hoselink. Under the eave I used warm festoon lights — which if you ask me are the definition of party lights! In the pots I used those oh-so-stylish globe solar lights and I also styled the table with a couple of solar lantern lights.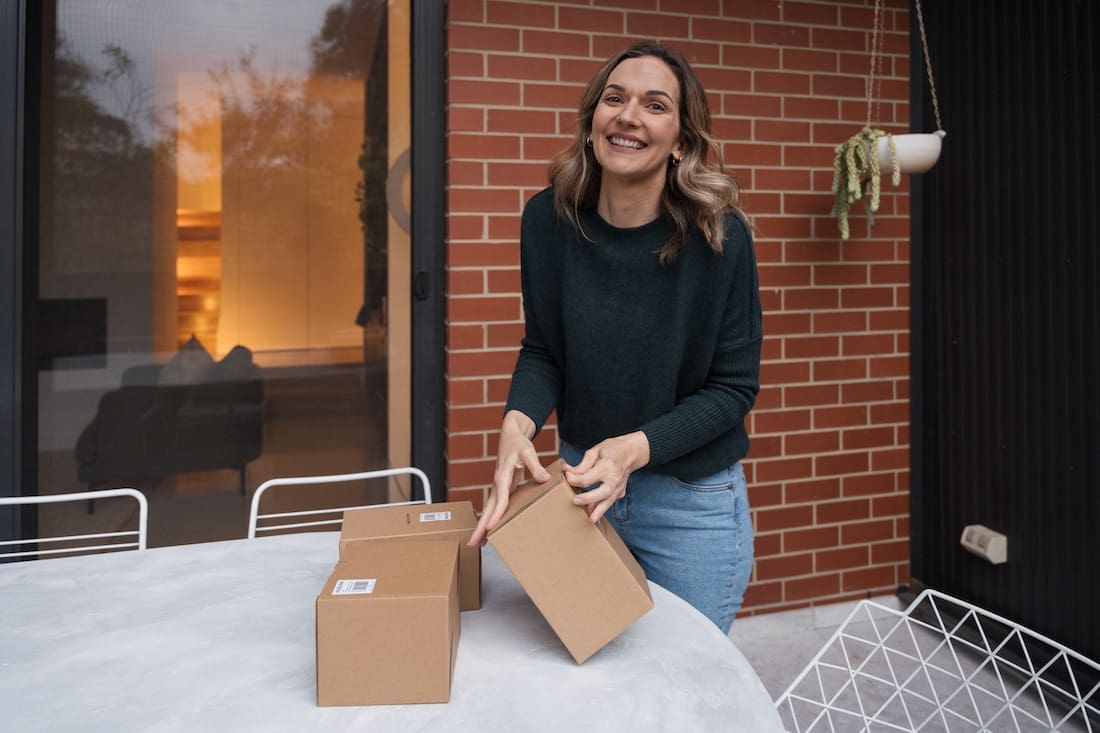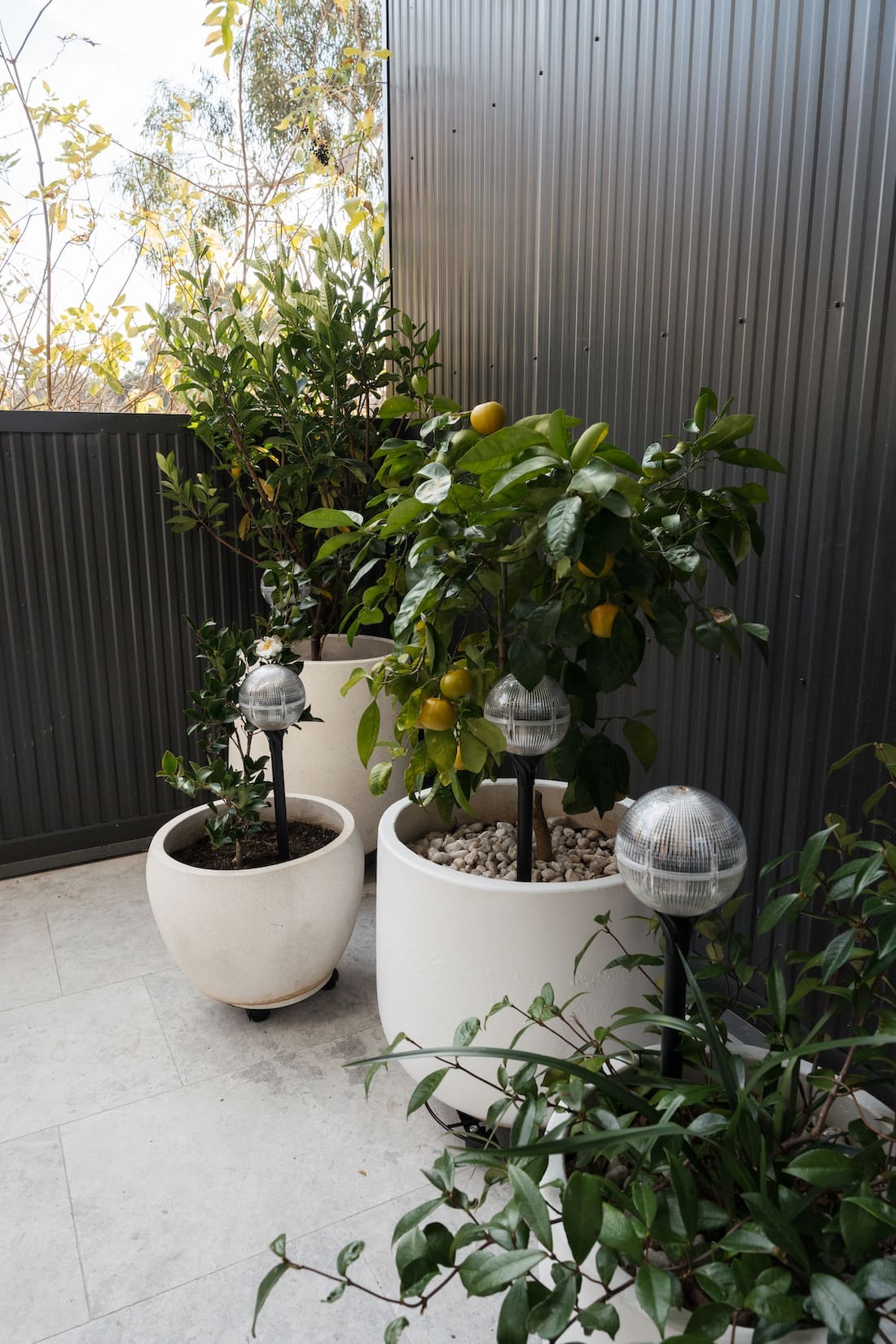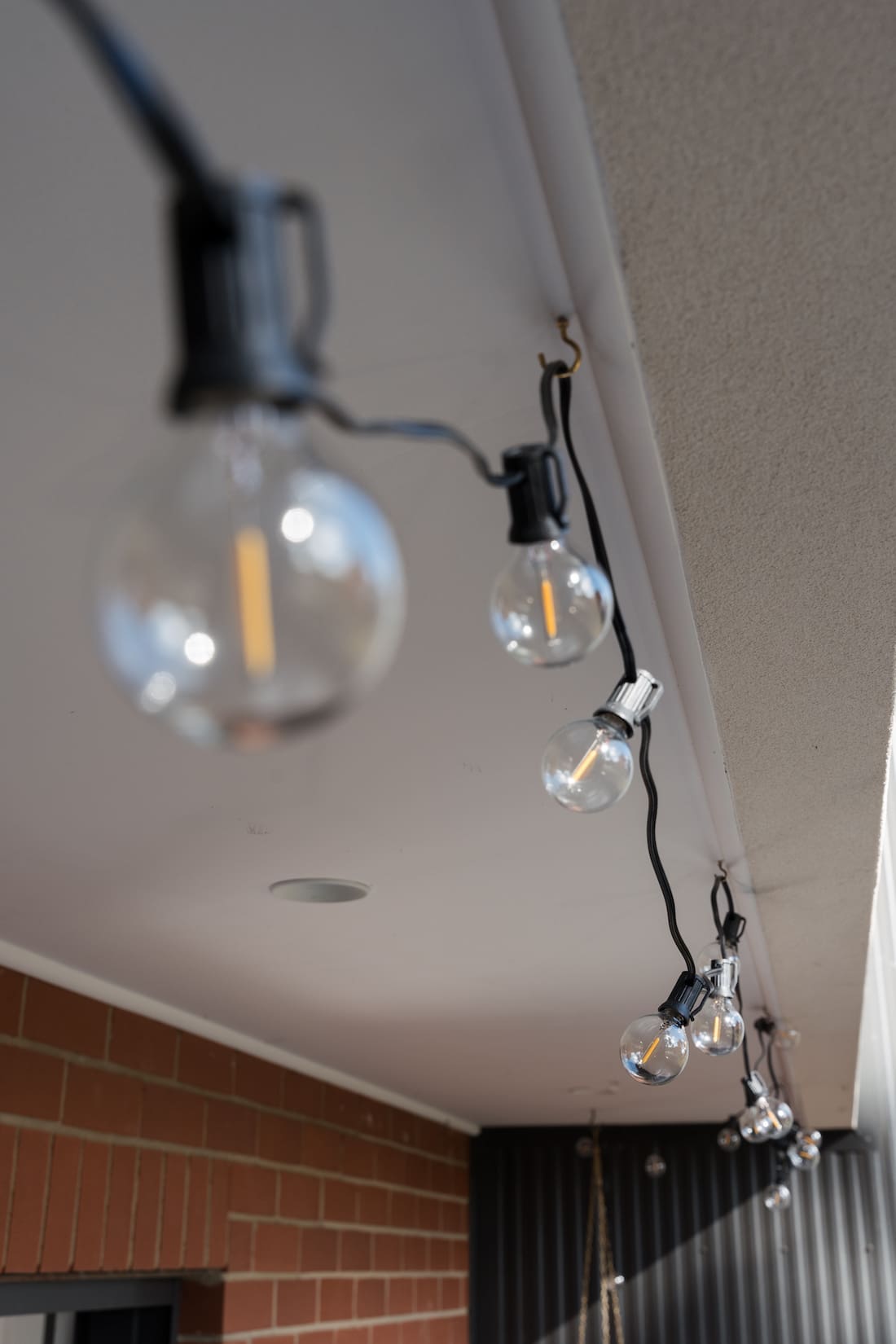 I'm so thrilled with how our outdoor space turned out. It feels so much more inviting and I cannot wait to entertain friends and family out here. Best of all, rather than cringing every time I look at this space, I feel a sense of joy. Isn't it incredible how much our surroundings can affect our mood?!
I'd love to know what you think if my alfresco glow up! And more importantly, has it offered any inspiration to you for your home?! Drop me a comment below!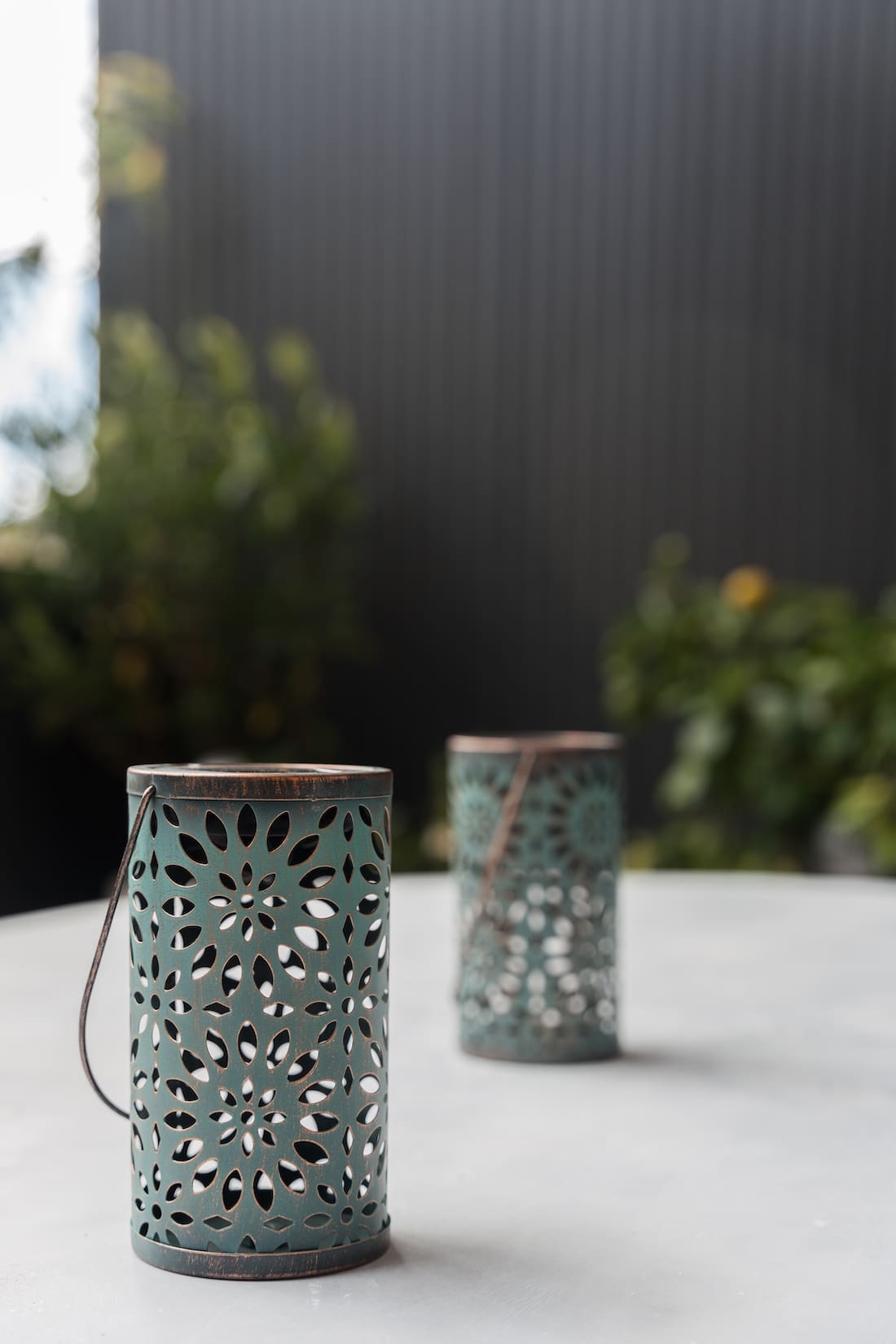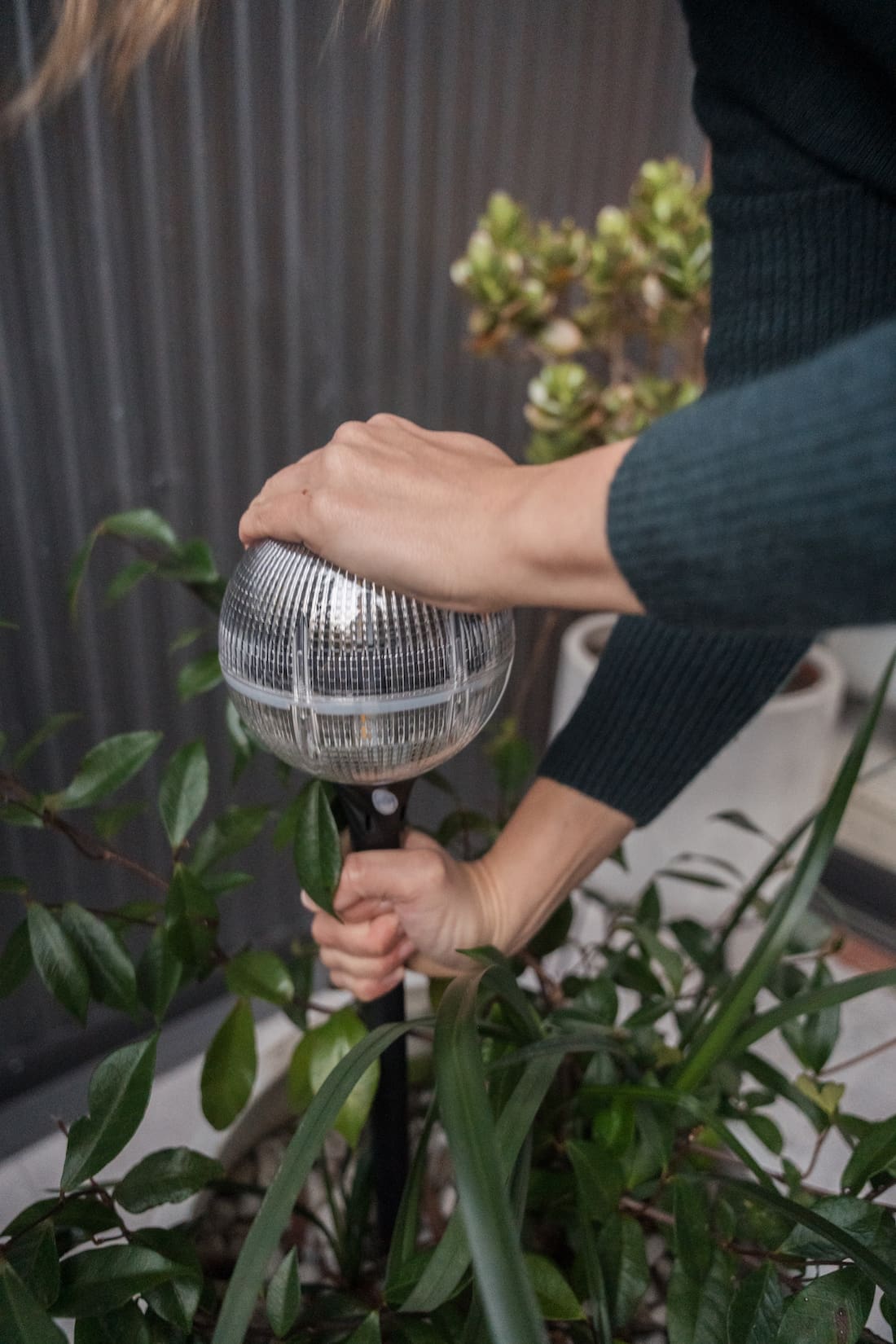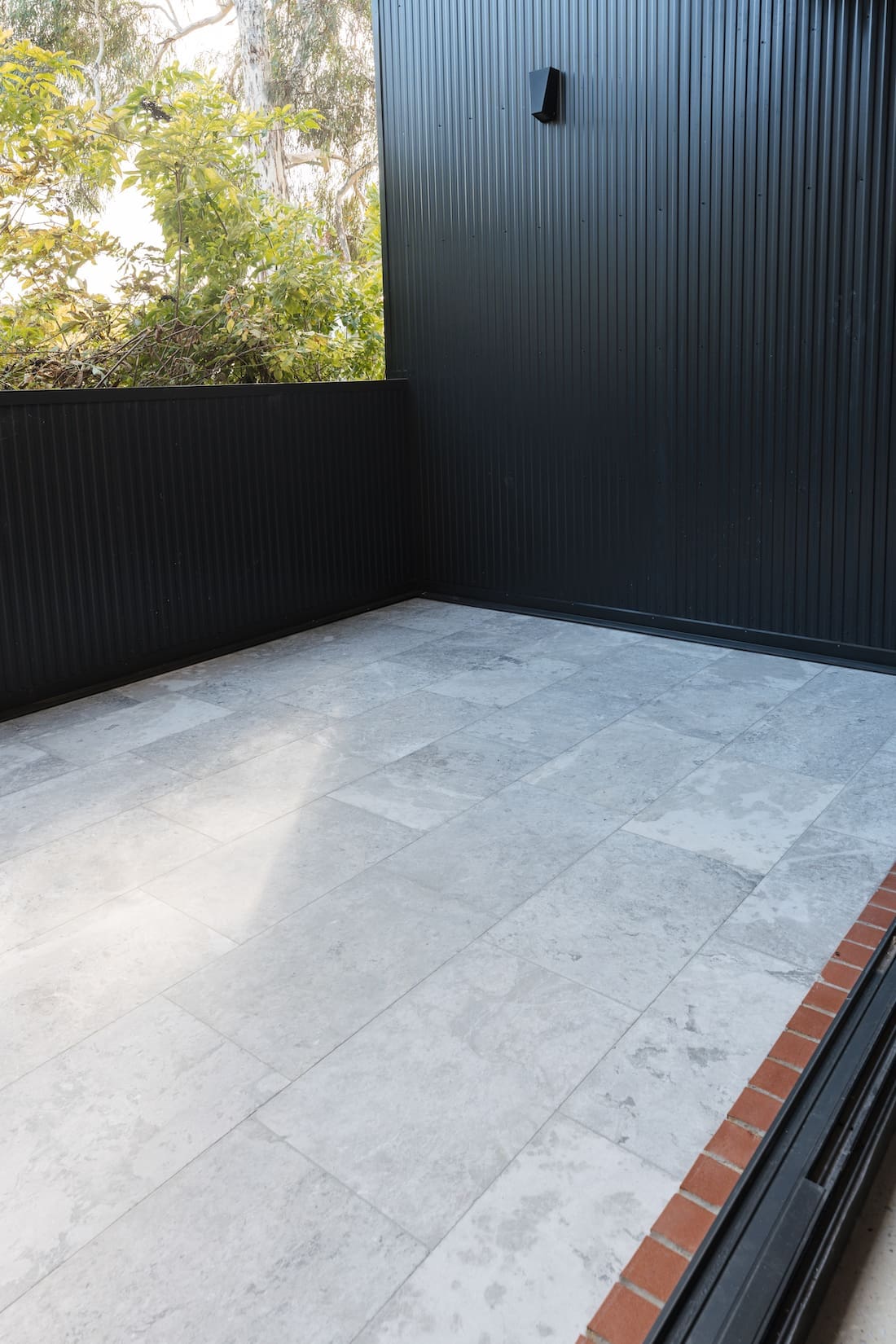 Disclaimer: This post contains some affiliate links. This means that when you click on a link and purchase something from that site, we may make a small commission at no extra cost to you.