Alyson Sturley is the force behind TÄNDA candles and she isn't wasting any time in turning her dream into reality.
In just three months she has taken her idea for an eco- and animal-friendly candle range and created a thriving business.
I've always been obsessed with candles and after buying too many candles I wasn't 100% happy with, I decided to make my own.
"It started with a home candle kit, cooking the wax over my cooktop," laughs Alyson.
"The house is a mess of wax, wicks and jars!"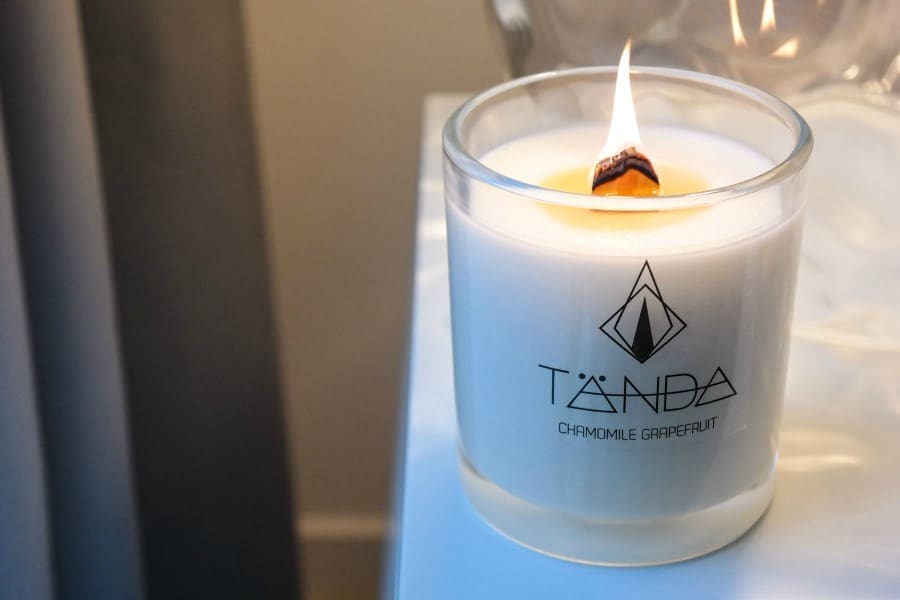 Her tinkering in the kitchen has paid off. She now has a range of 11 scents that are TO DIE FOR including Lychee & Black Tea, Chamomile Grapefruit, and Green Tea & Lemongrass.
"I tried about 100 scents to begin with that I narrowed down to 30 and then 11. I bought a stack of coffee beans to smell so I didn't die during the process!
All the scents are special to me as they remind me of a happy memory; a trip, friend or family member.
Alyson was a secondary school teacher and decided on a career change, pursuing her love of candles.
"I was fortunate to be in the position where I could step away from teaching and start my own business.
"My husband is extremely supportive, and thankfully likes graphic and web design so he helped set up my website and packaging.
"One week after the website was built, I started approaching stockists and I now have a number of stores selling TÄNDA candles, with many more showing interest."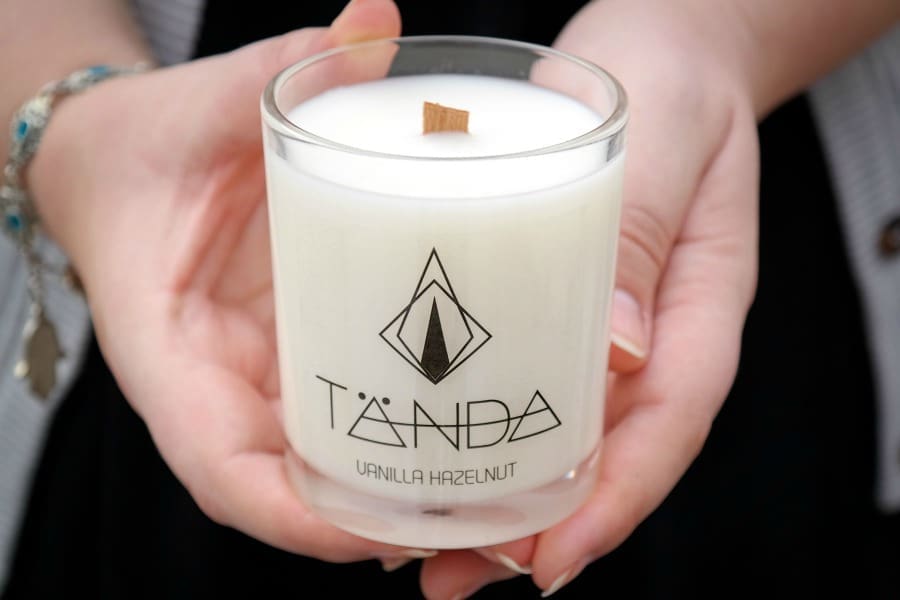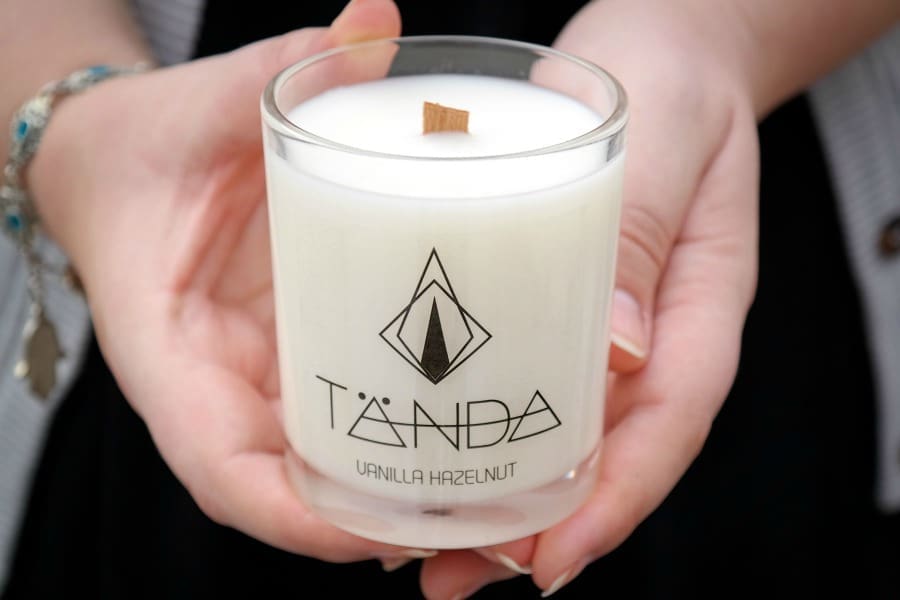 And how could they not show interest when these candles smell so good, are all natural, packaged in reusable glass tumblers and are well priced?!
"It was important for me to make the candles in the most environmentally friendly way as possible.
"They are made from 100% pure eco soy wax with naturally grown sustainable wood wicks, which allow for increased burn times of up to 90 hours."
We are so impressed with what Alyson has achieved in just a few months, we asked what big dreams she has for her business.
It's a bit unbelievable how quickly the business is growing. I had a rough six-month plan but three months in, I've already reached those goals which is really exciting.
"I would like to do a limited edition range. I have a few friends who are artists and it would be great to team up with them to create specially designed boxes based on memories I have from overseas travels.
"I'm pondering an essential oil range, and possibly some diffusers as well – they have to be things that I love and would want in my own home.
"Homewares is possibly something I'd like to branch into, but it's still very early days."
You can pick up your own TÄNDA candle in a range of sizes, including soy melts, travel tins and luxury triple-wicked versions, via her website or connect with Alyson on Instagram.