For centuries, crystals have been used for their believed properties in areas such as love and health. Now, whether you swear by them or just like pretty gemstones, crystals remain a key part of many people's lives and interior styling.
Every crystal has key properties you can use to uplift your home and life, some better suited to specific rooms in your home.
To help you choose the right crystal for your needs, here is a list of the 10 most popular crystals and what they're known for so you can grow your crystal collection to attract your desires.
Related article: Room-by-room guide to using crystals: What crystals to use and where in your home
Related article: How to: Style a bookshelf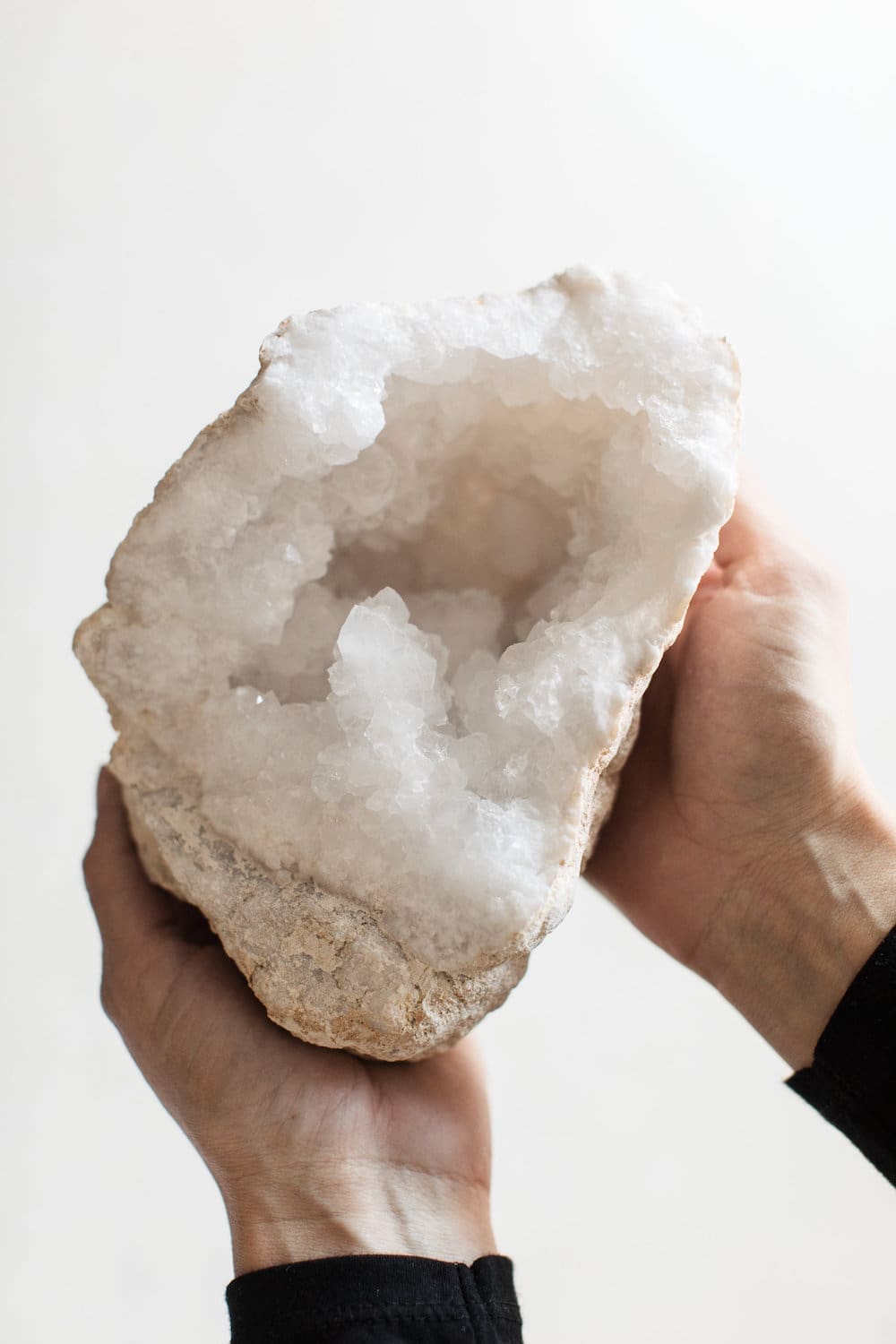 Most popular crystal for raising positive energy: Clear quartz
If you're looking for a crystal to help clear away negative energy and focus the mind, look no further than clear quartz.
A popular type of crystal for meditation and restorative health work, clear quartz is recognised as one of the most powerful healers and energy amplifiers. Clear quartz absorbs, regulates and releases energy. Use it to enhance mental clarity, help with emotional stability, and amplify the vibrations of other crystals.
How to use:
amplify your message of health or clearing negative energy by programming your crystal with a healing mantra. State your intentions to the crystal and let it do the work
harness the crystals protective abilities by carrying it with you throughout the day
to enhance your mental clarity, place a crystal in your workspace or other areas of focus
place a clear quartz crystal in your meditation space.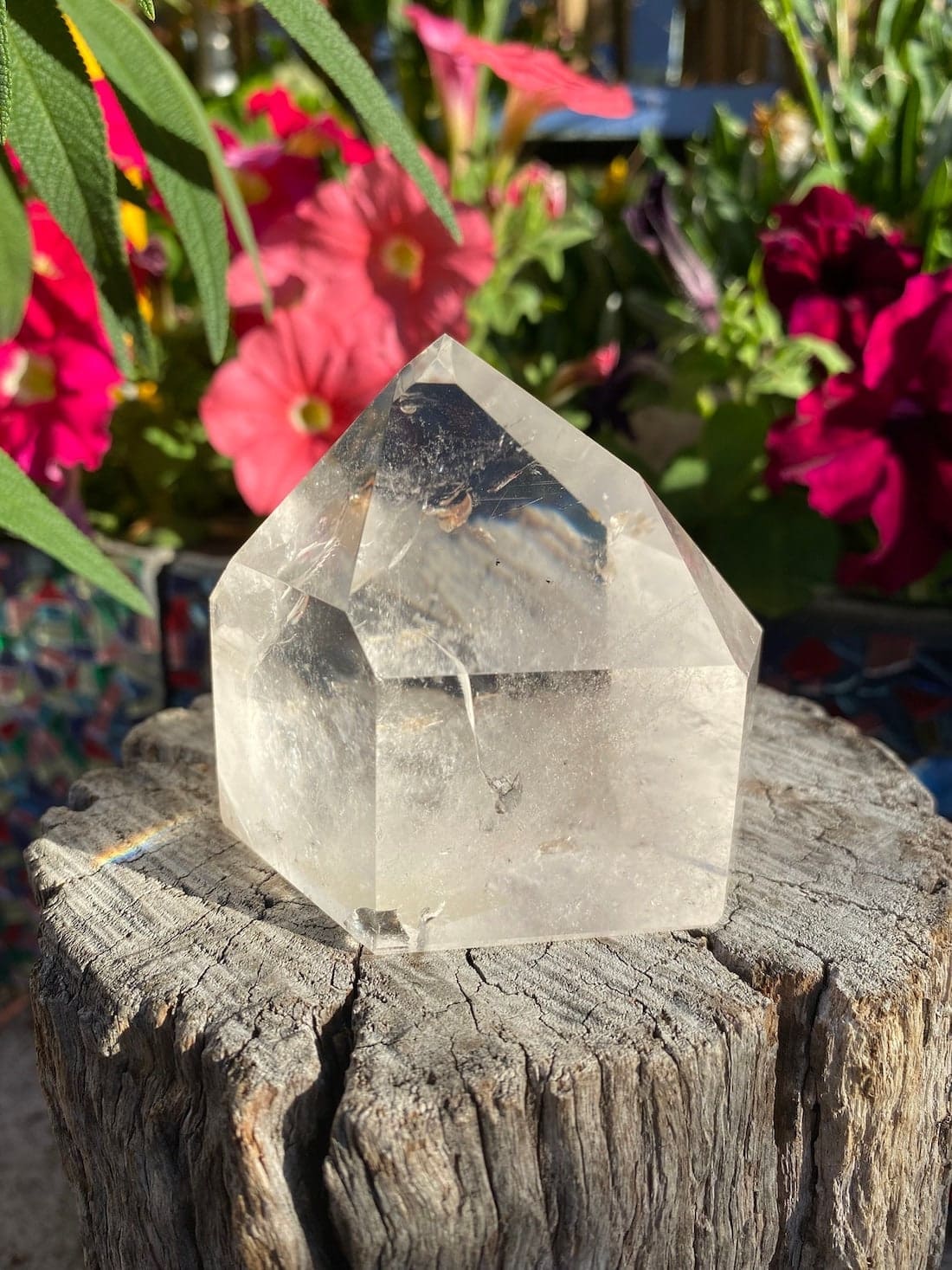 Most popular crystal for attracting love (including self love!): Rose quartz
Rose quartz is the enhancer of all types of love — love for others, unconditional love for significant others, and of course, self-love!
This pink crystal is calming, reassuring and brings deep inner healing. Said to purify and open the heart at all levels, this crystal will help make you more receptive and comfortable in accepting all forms of love.
If you're looking for a relationship, this stone is great for drawing partners to you. Or restore trust and harmony, while ensuring unconditional love in existing relationships.
How to use:
encourage self-love by wearing this crystal close to your chest
place it on your bedside table or under your pillow to draw in unconditional love from partners.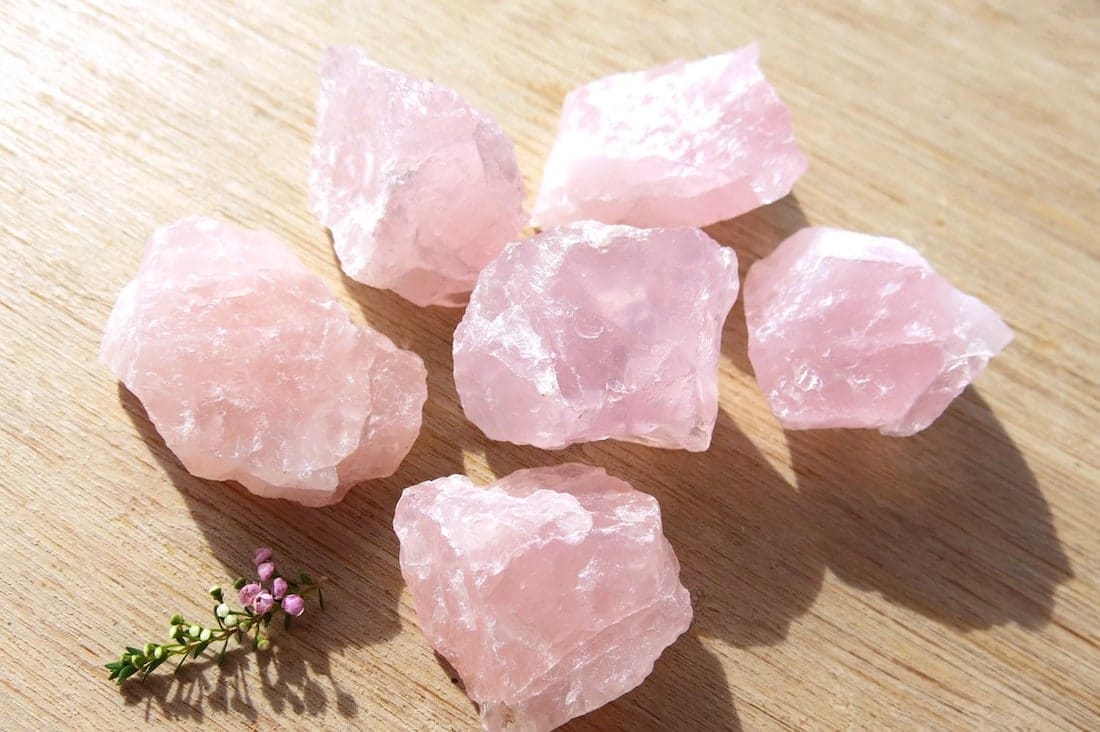 Most popular crystal for communication: Blue lace agate
Communication is a key part of everyday life and sometime it feels like we can't find the right words to express ourselves. That's where the beautiful blue lace agate steps in.
As a nurturing and healing stone, blue lace agate has a peaceful, calming effect. Said to clear the throat chakra, this stone is used to allow free expression of thoughts and feelings. Counteracting the fear of being judged and feeling repressed, blue lace agate assists with verbal expression to help you express yourself clearly and effectively. It is also helpful in clearing energy blockages that prevent you from seeing the answers to confusing situations.
How to use:
display it in the common areas of your home, such as the kitchen or living room, to encourage clear communication
wear it as a necklace to keep it close to your throat.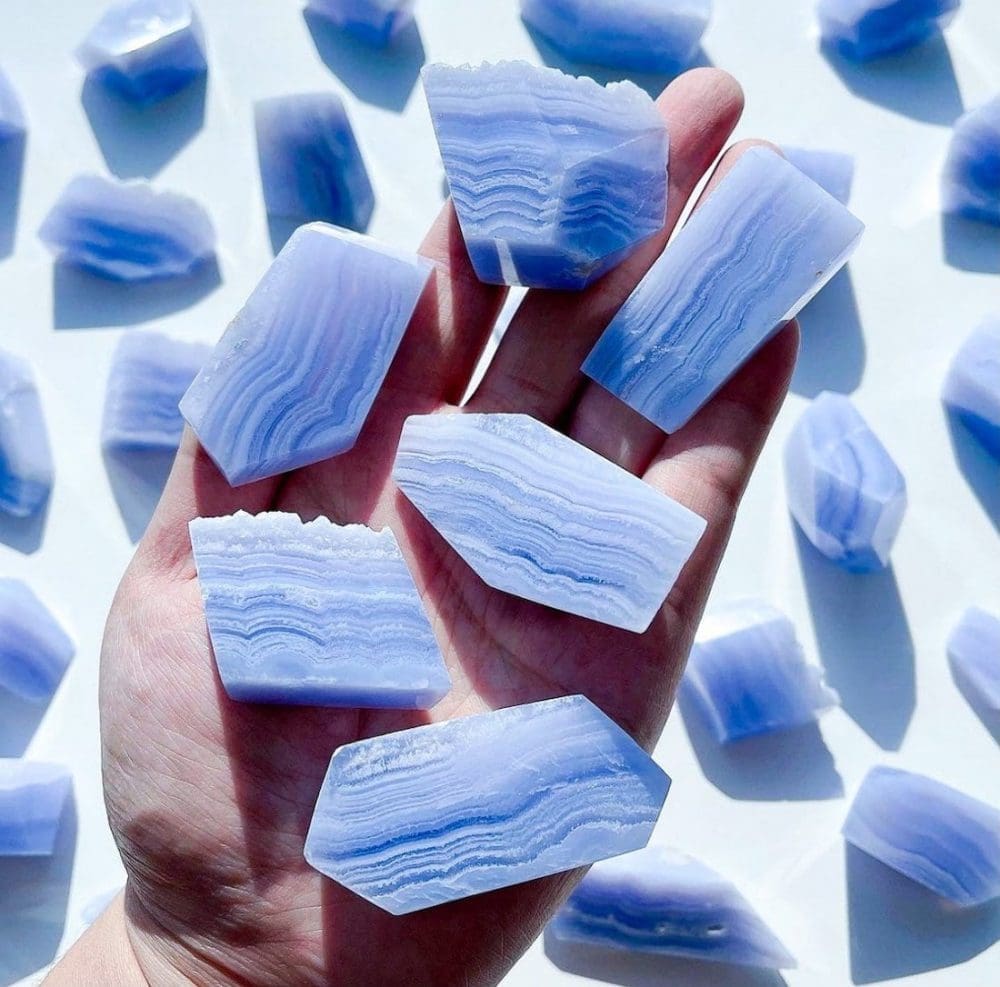 Most popular crystal for moving on: Aquamarine
Whether you're trying to move on from old, destructive habits or let go of an old life, aquamarine will help make the journey easier.
Aquamarine is a stone of courage with calming energies to reduce stress and quiet the mind. It promotes emotional healing through cooling tempers and stilling conflict. This crystal brings closure to users, clearing up confusion and brings forth understanding of underlying emotional states.
Break old, self deprecating habits with aquamarine. With an affinity for sensitive people, it gives support to anyone overwhelmed by responsibility, creating a persistent and strong-willed personality.
How to use:
set your intention with the crystal by speaking it, placing the crystal in the wealth corner of your home or room. The wealth corner is generally in the farthest back left point from your front door
keep it on you as you do your day-to-day activities
hold it during meditation
lay back on your bed and place the crystal over your eyes or chest.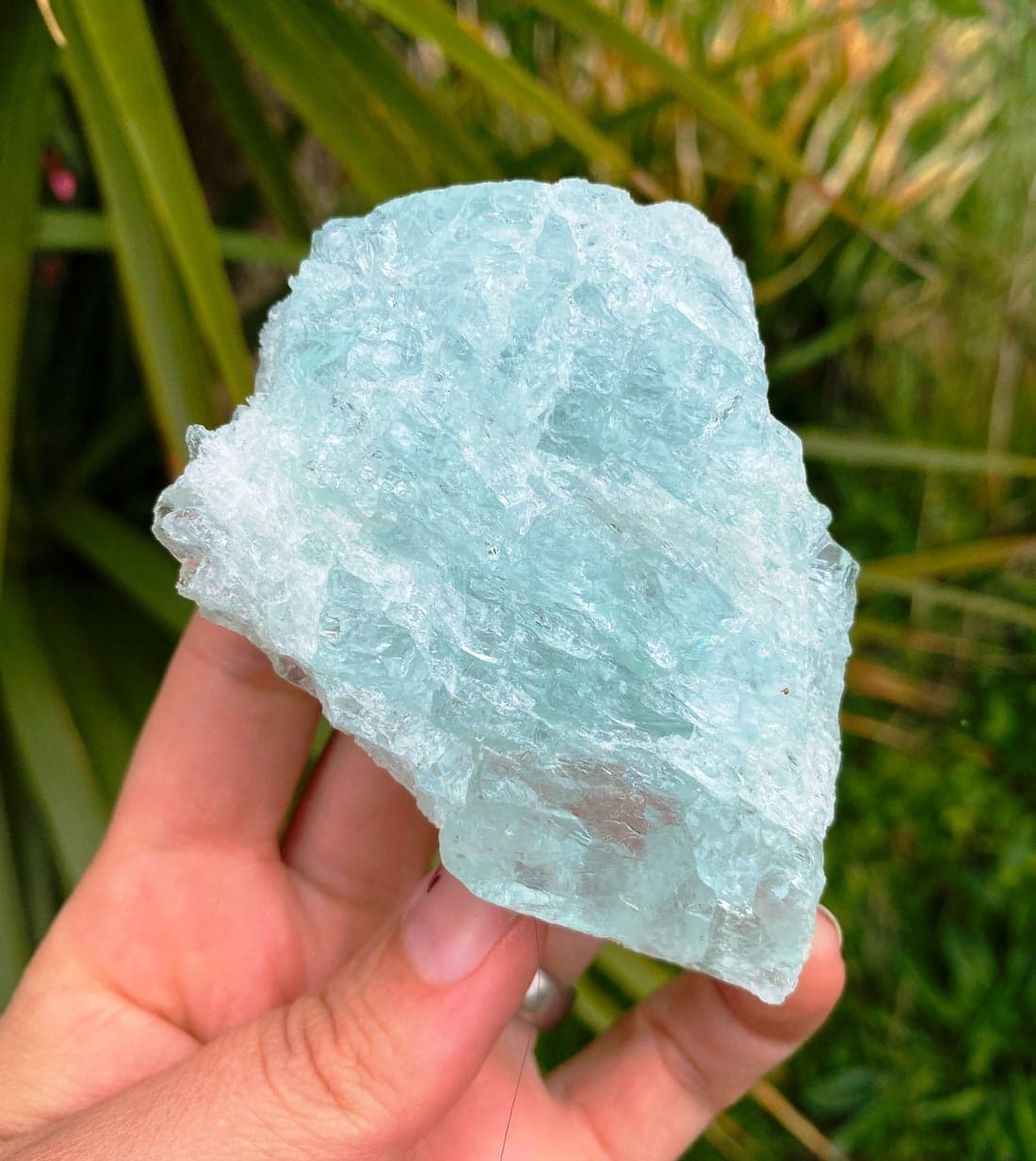 Most popular crystal for attracting wealth: Citrine
After the last few years, many of us are left wanting that little bit extra. Whether you're looking for a promotion, or need a little extra cash in your wallet to get by, citrine is the stone for you.
As one of the stones of abundance, citrine is all about generosity, creativity and wealth. Carrying the power of the sun, it is warm, comforting, intuitive and energising. Stand firmly in your career or life with citrine's confidence boosting effects, or see the world in new light with its positive vibes. Use this popular crystal to manifest and hold onto your wealth, attracting prosperity, success and all good things.
How to use:
carry it with you. Wear it on a ring or necklace and keep in contact with the skin. You can also activate it by placing a small piece in your wallet
place citrine in the wealth corner of you home. As mentioned earlier, the wealth corner is generally the farthest back left point from your room door
place a small piece in your work space to help attract prosperity to your work life
use a citrine sphere to meditate.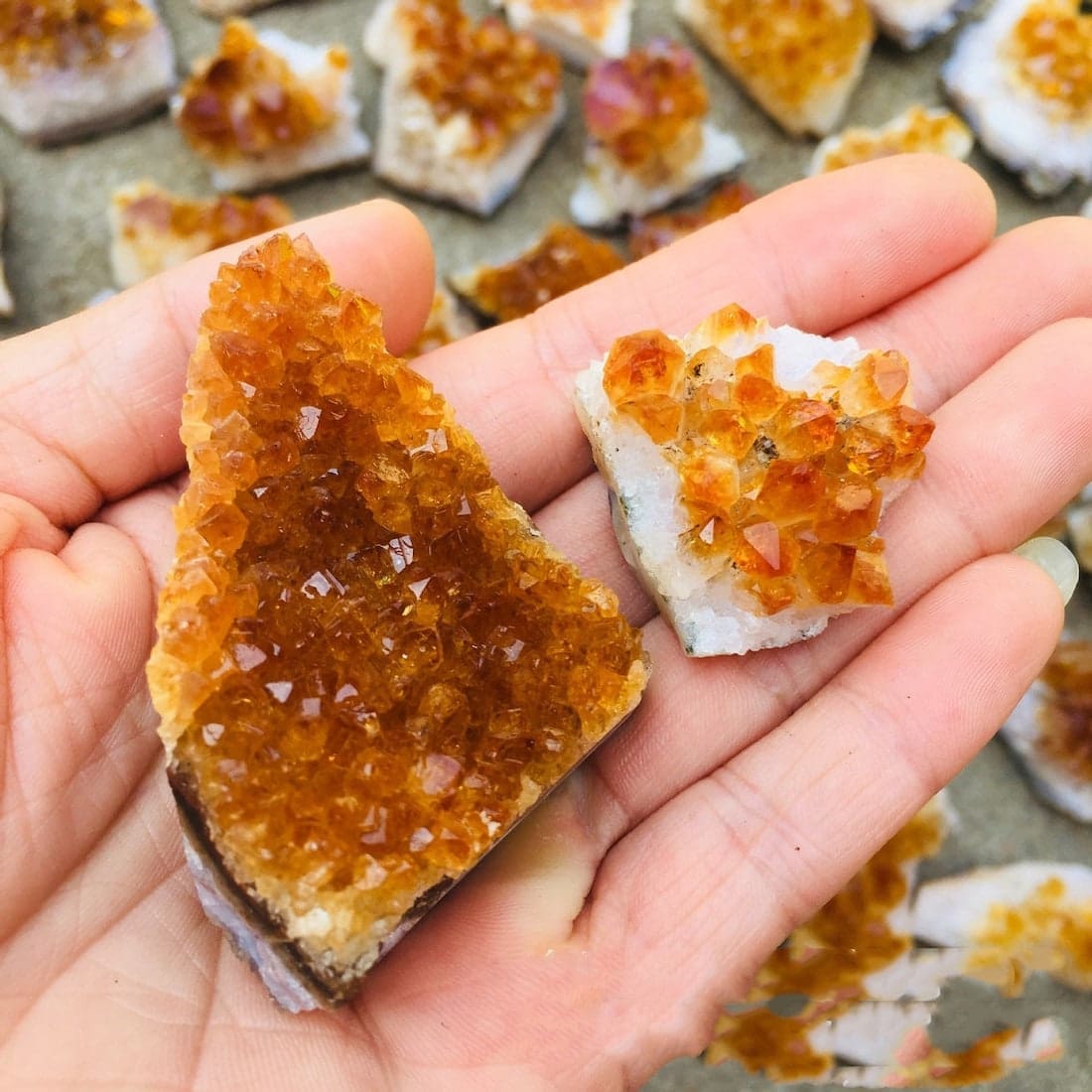 Most popular crystal for good health: Lapis Lazuli
Deep blue flecked with gold, this popular crystal serves as a protector, spirit balancer and healer.
Said to alleviate pain, insomnia and vertigo, as well as lower blood pressure, lapis lazuli is a versatile stone that is sure to fulfil all your needs. Other believed healing benefits include throat, larynx, thyroid and organ cleansing. Its ability to harmonise and balance energy levels of your body also makes it one of the key stones for fighting depression.
On top of all that, this stone is a great stress reliever.
How to use:
carry it with you as you do your day-to-day activities
wear or place it near your throat
hold it in your hand or place it on your body during meditation.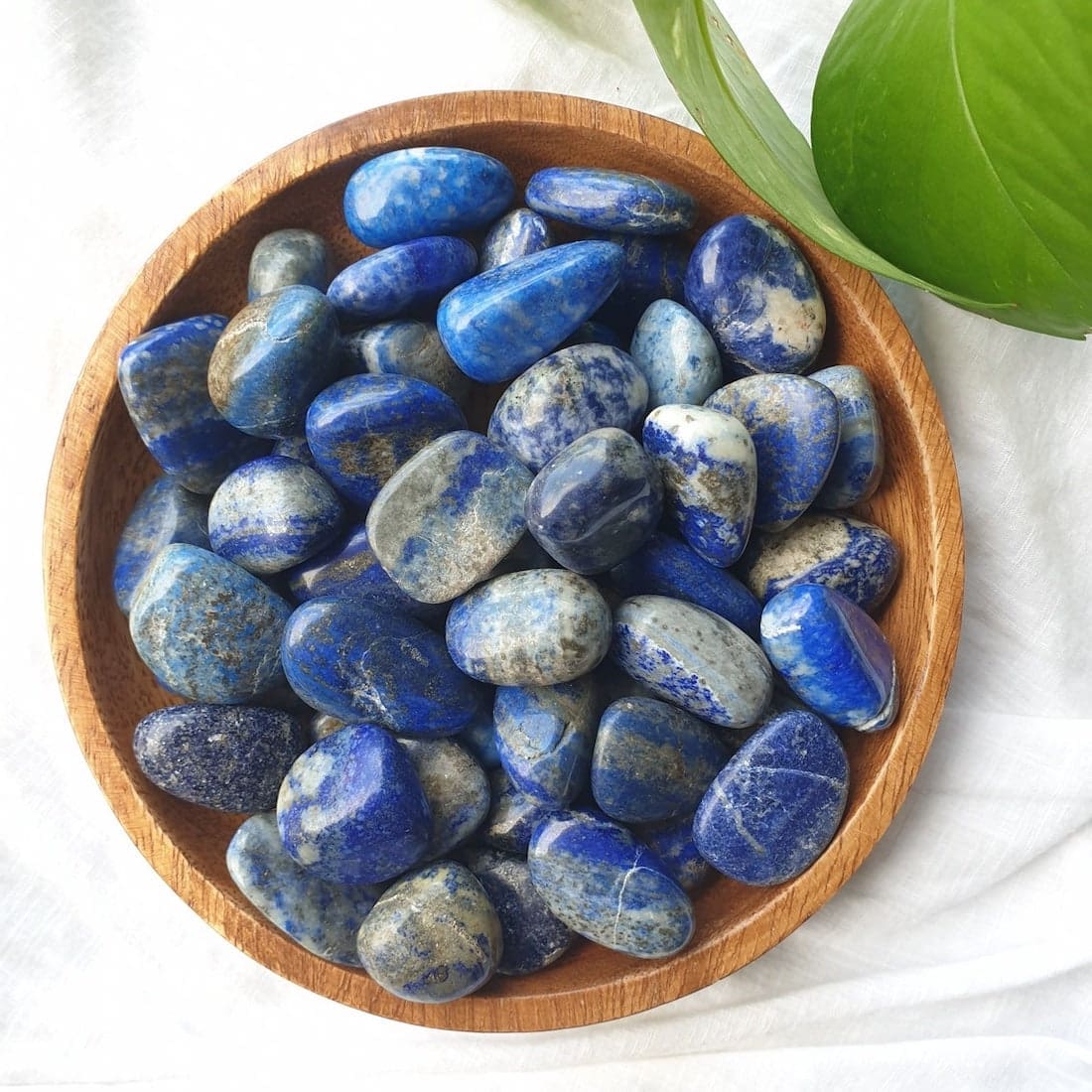 Most popular crystal for protection: Amethyst
As an extremely powerful, protective stone, amethyst rids your room of negative energy and blocks any 'energy vampires' from entering the space. With strong cleansing powers, amethyst is extremely beneficial to the mind. Amethyst calms or stimulates the mind depending on what is needed. Through cleansing your bedroom, amethyst can also help you secure a good night's rest.
How to use:
wear it or take it with you everyday
place clusters throughout your home as needed
use single points to help with healing
for insomnia or nightmares, place under your pillow.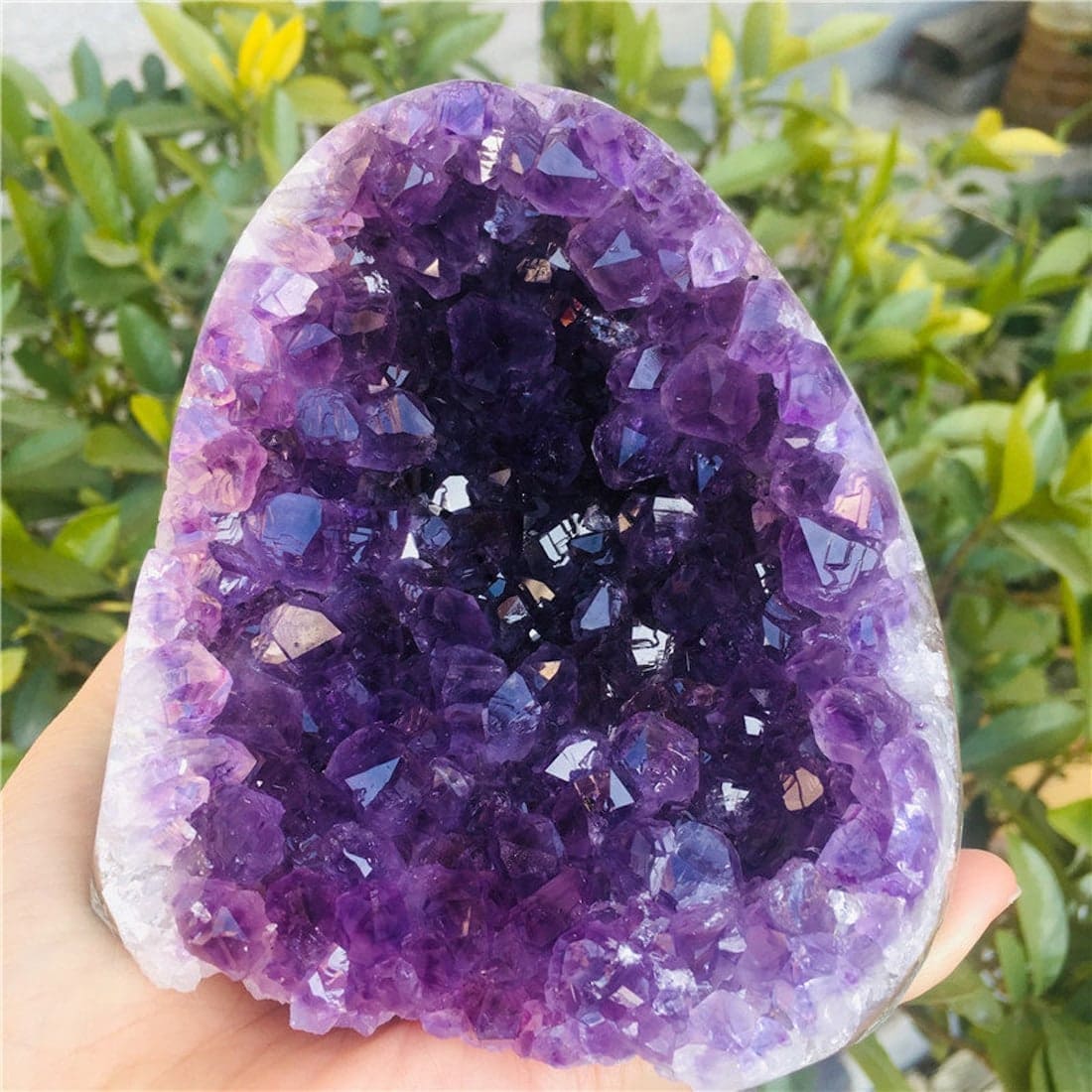 Most popular crystal for rejuvenation: Jade
Jade, specifically green jade, has long since been recognised as a cleansing stone. Jade is said to aid in the body's filtration and kidney function, as well as calm the nervous system. It's no wonder green jade has become one of the most popular crystals, used especially in skin rollers.
Although Jadeite and Nephrite jade have the same healing and rejuvenating qualities, different colours have specific attributes.
How to use:
place around the home or wear as appropriate
get a jade roller as part of your skincare routine.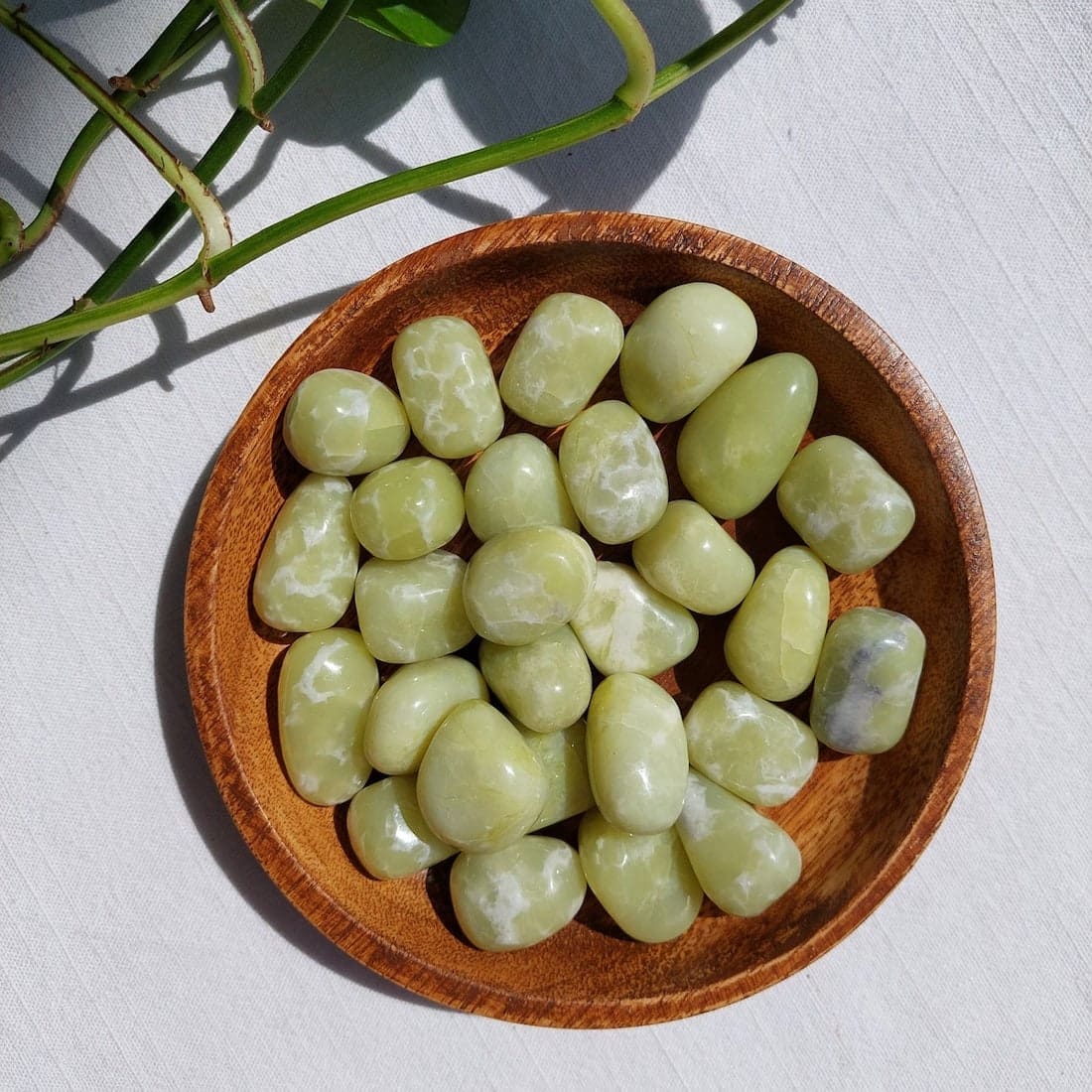 Most popular crystal for positive vibes: Sunstone
Known as a joyful stone, sunstone can help lift your feelings into a more positive light — quite literally!
Seen as a representation of the sun and the light and warmth it provides us, sunstone instills good nature and nurtures users. Sunstone works well to lift dark moods, especially seasonal depression. Much like citrine, sunstone reverses feelings of failure, focusing on uplifting users with encouragement and increased self-worth.
Sunstone also helps when cutting off someone toxic, removing their 'hooks' to make it easier to move on.
How to use:
place or wear as needed
hold it when you need it most
use it as a tool in meditation
benefits are said to increase when placed in the sun.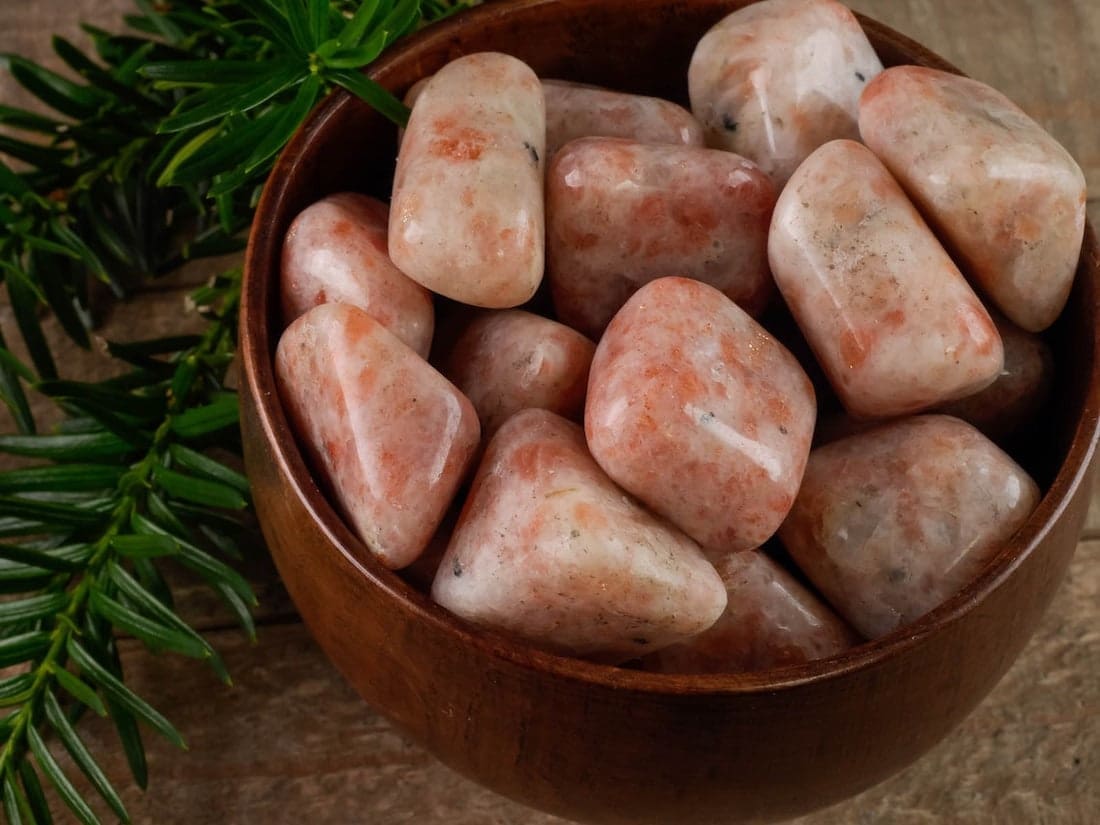 Most popular crystal to feel more grounded: Black obsidian
Made from rapidly cooling molten lava, obsidian is probably one of the coolest popular crystals you can own. As a stone without limitations, it too has many uses.
Black obsidian serves as a grounding stone, helping to increase self control as well as creating a safe space for you to work on yourself. It bring clarity and clears confusion, but it's not for the faint hearted. Black obsidian forces you to confront negative energies, and experience them fully, before releasing them. All that said, this stone will help you deal with situations in your life with more strength and courage.
And you can always start with a softer obsidian, such as Snowflake or Apache Tear.
How to use:
place throughout your home as appropriate. Try a small black obsidian stone if it's your first time.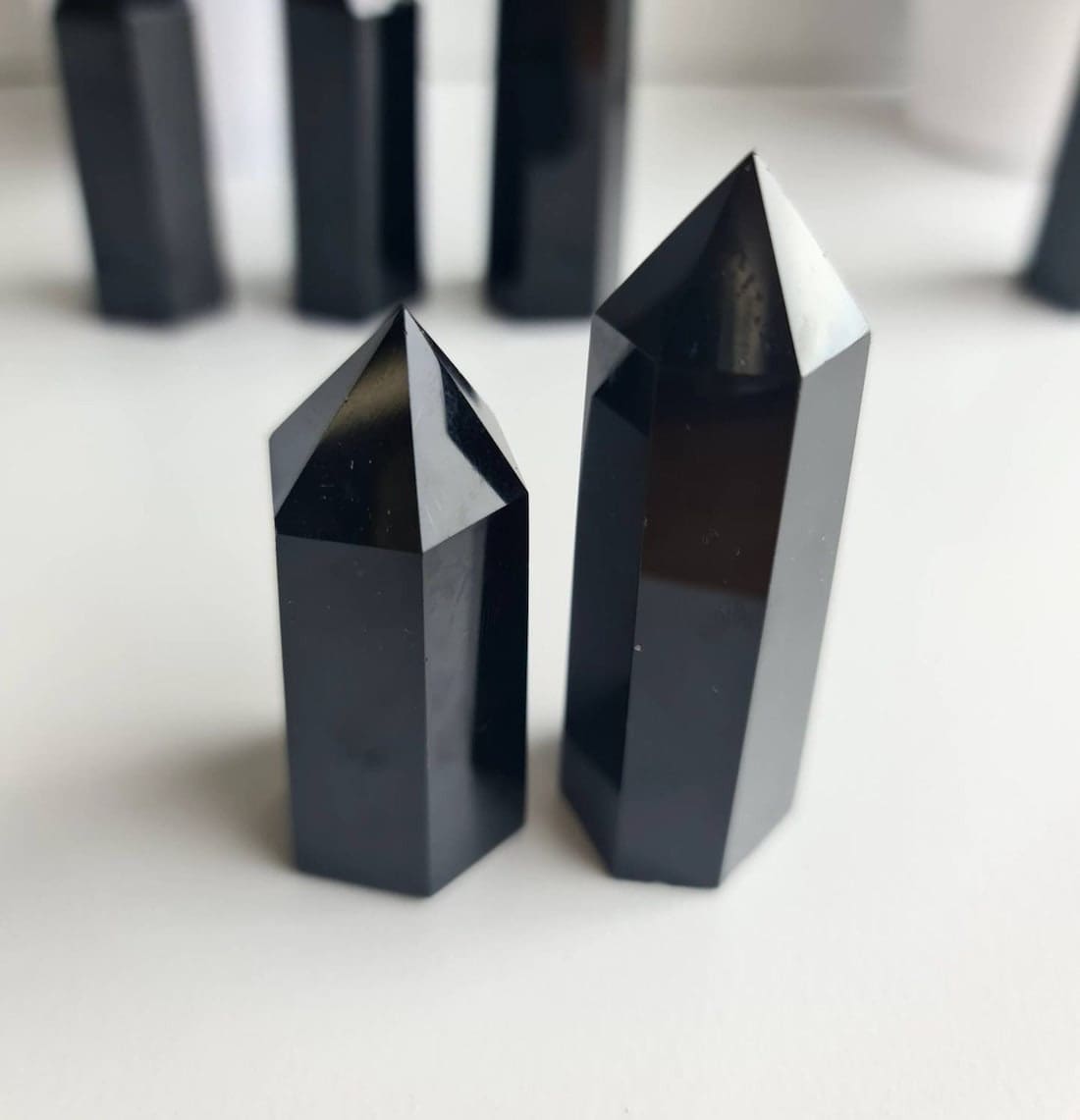 Which one is your favourite from this round up of the most popular crystals? Do you need a crystal for a reason we haven't covered? Let us know what you think about the popular crystals in the comment section below!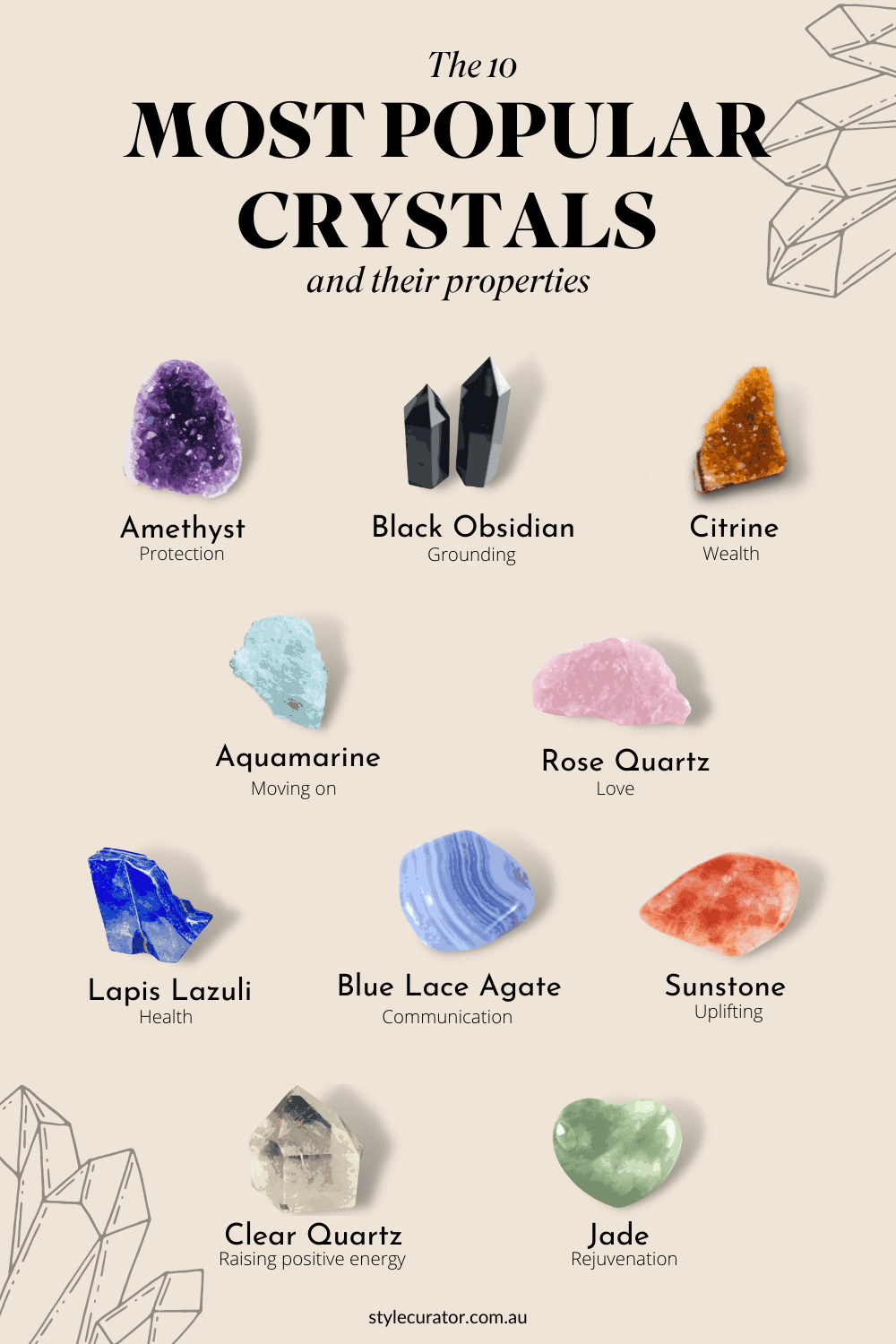 Disclaimer: I'm a proud Etsy affiliate and this post contains some affiliate links. This means, if you purchase an item we may receive a commission on the sale of the products, at no extra cost to you.