The new IKEA catalogue is something we SERIOUSLY look forward to every year – it's like Christmas! But for 2020, IKEA is taking a huge environmental step forward by offering hard copy versions of their catalogue in stores only rather than their traditional letter box drop — and we're all for it!
IKEA is continually improving its product offering, featuring more eco and sustainable materials. So it makes sense that the 2020 catalogue is available for pick-up in store rather than being delivered to all IKEA Family homes, saving on unnecessary printing and the environmental footprint of such a large postal drop.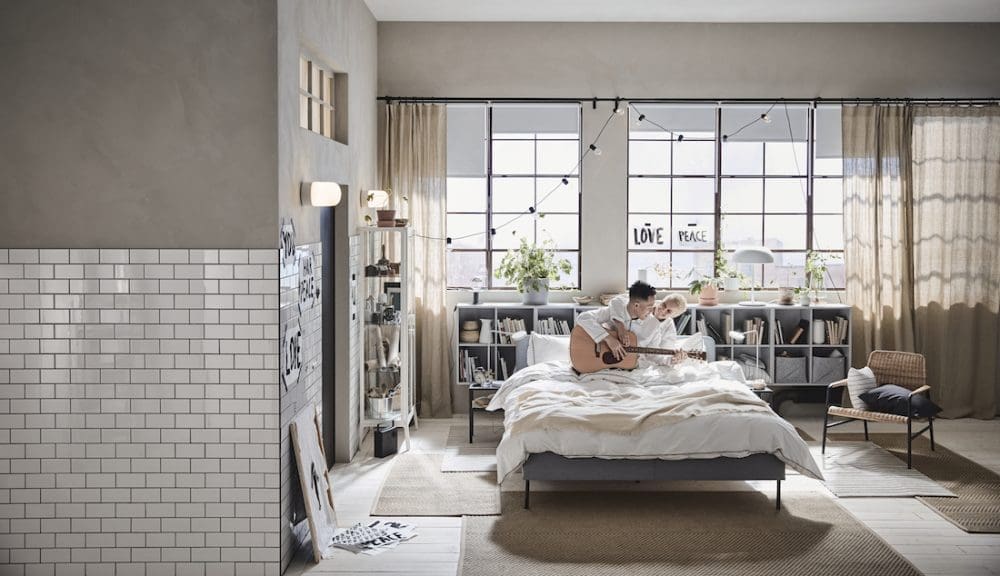 IKEA lovers will also be treated to a more dynamic version of the digital catalogue, providing tools and resources to inspire you in every room of the house.
This year, it's all about getting the perfect night's sleep (because sleep is life, right?!) with amazing products on offer, as Gina recently discovered with her sleep solution bedroom makeover.
We've also picked out some of our favs from the recent collection and we can't wait to show you what's on offer.
Our top picks
MINNEN – This gorgeous children's bed frame extends as your little one grows. We love the sunshine-inspired colour and fun design – $149
TALRIKA – Plant-based PLA plastic dinnerware and created with renewable agricultural materials. This collection includes mugs, bowls, plates and kids compartment plates, and comes in bright colours to mix and match – $9.99, 4 pack of mugs.
SLATTUM – At a super affordable price, this Queen bed is upholstered in a soft woven fabric and will suit any bedroom style – $229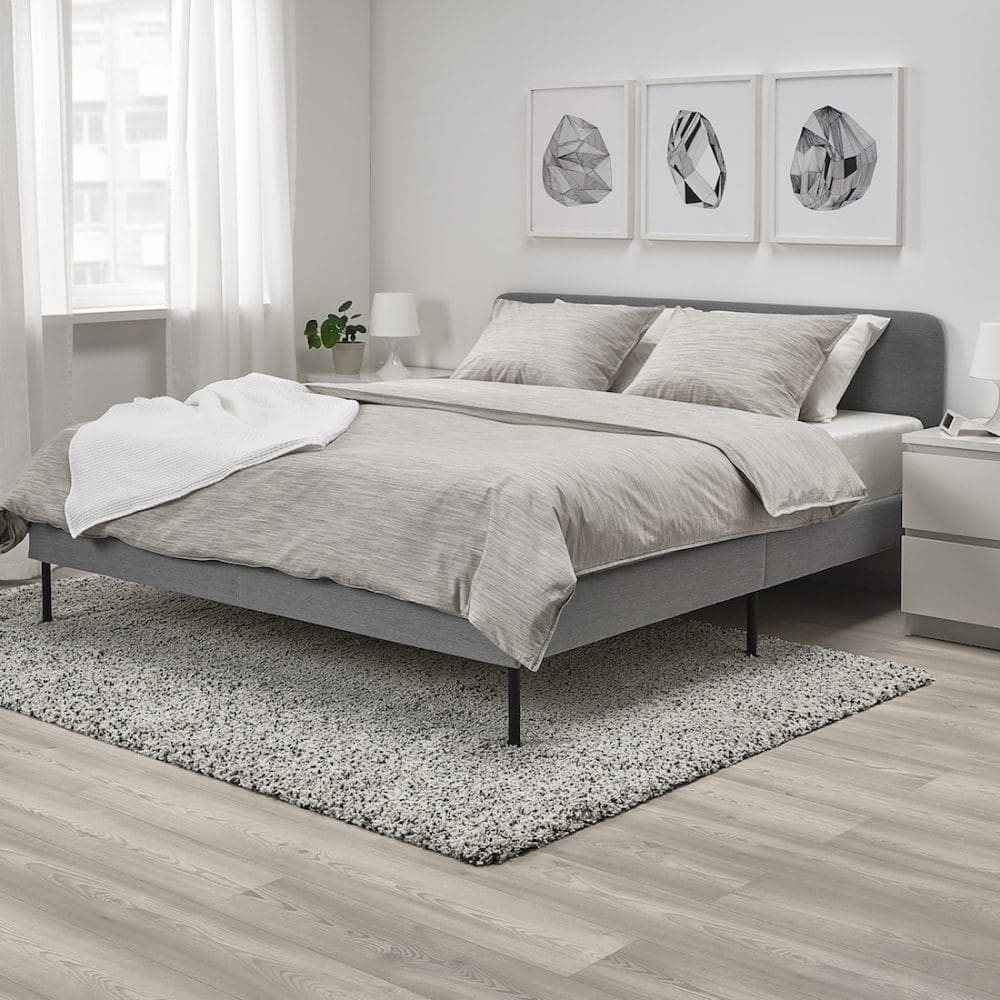 SPORUP – This eco-friendly soft pile rug is based on polyester from recycled PET bottles — amazing right?! Available in three sizes, this one will be in-store from October – $99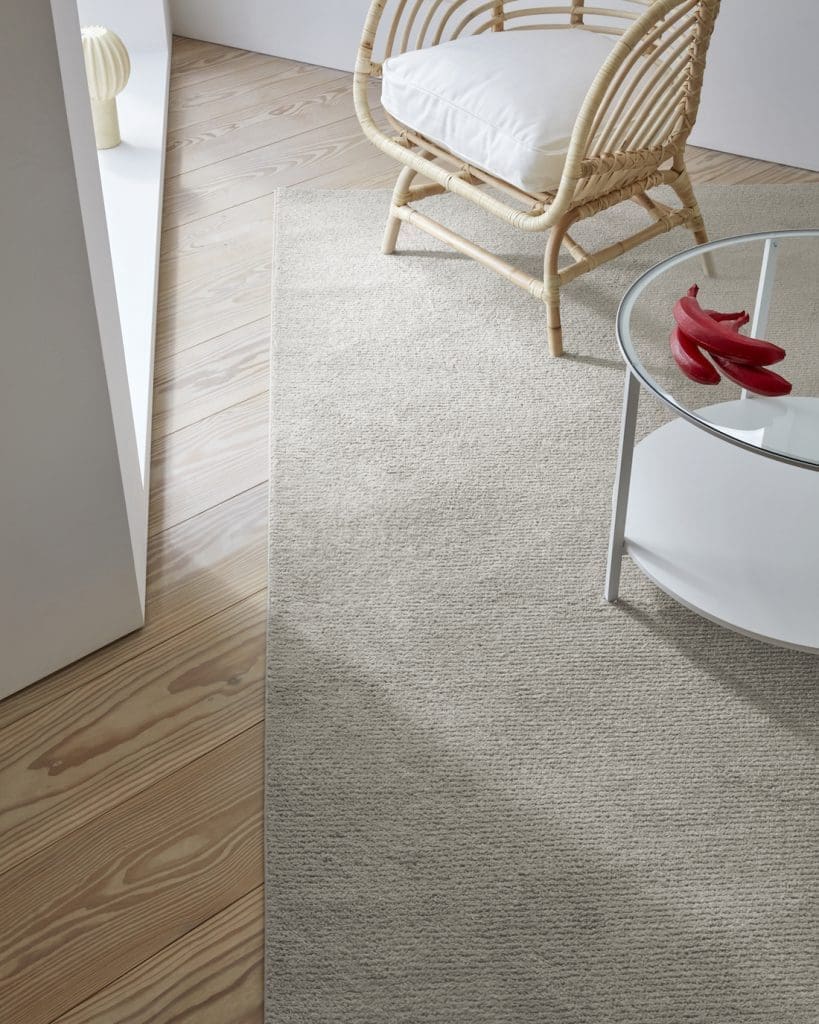 PLATSA – Small spaces will love this one! Combining a bed and tonnes of storage, this piece can act as a room divider or create a bedroom within a larger room or studio apartment — genius! Not yet available online. Set-up shown below, approximately $824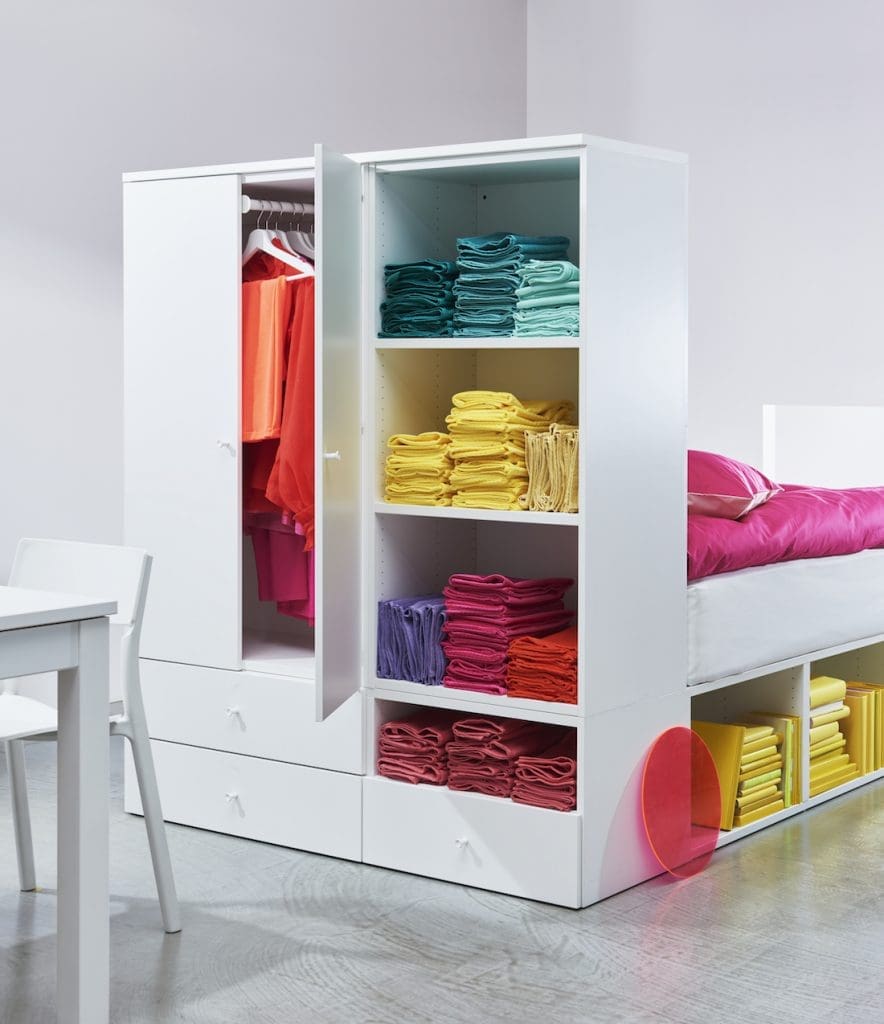 NIKKEBY – This fun chest of draws oozes industrial style with its red steel frame. Also available in a cool clothes rail, this one is definitely a top pick – $129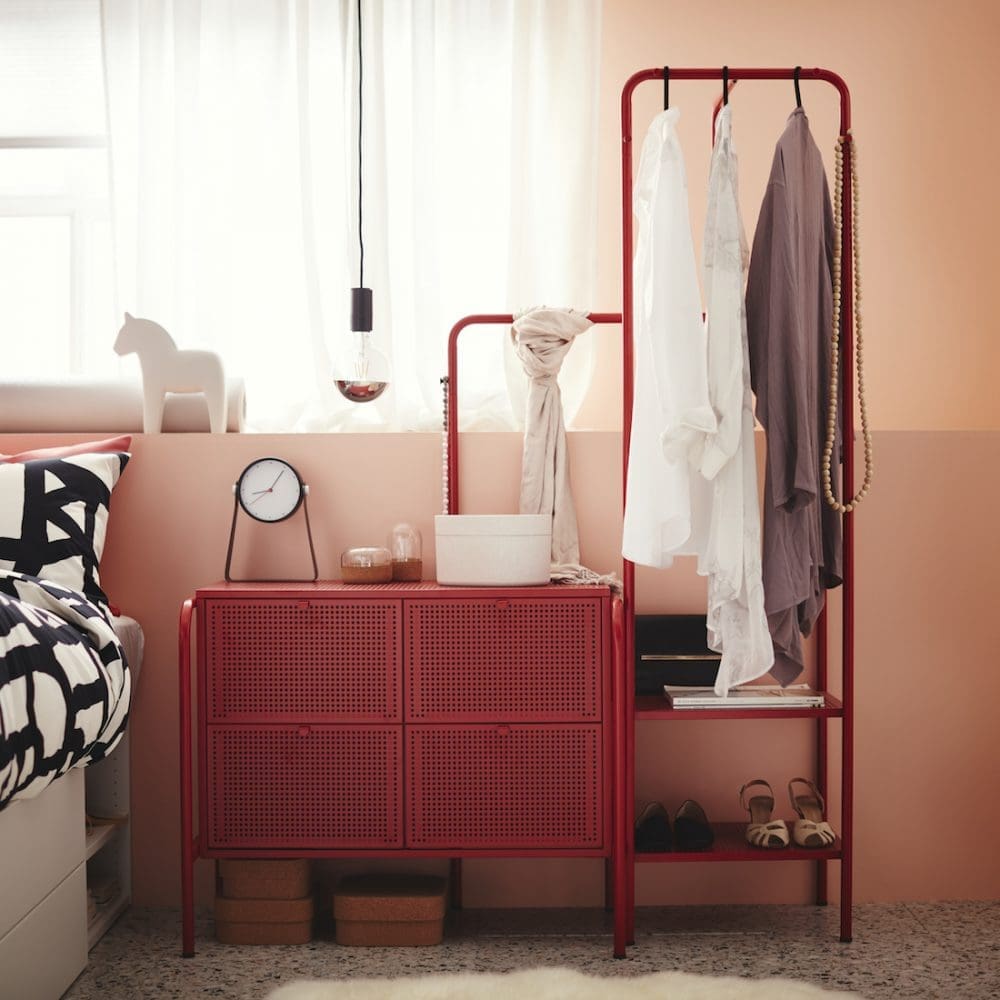 Be sure to visit your local IKEA to grab your copy of the 2020 catalogue or browse the new collection online.
What do you think of the changes to IKEA's catalogue distribution? Have you spied a thing or two you want to purchase on your next visit? Tell us in the comments below! Sweet IKEA dreams everyone!