Eeeek talk about a dream come true! Patrick's nursery has been featured in the current issue of Minty magazine!!
A couple of months ago I shared his nursery with you on the blog here and they chose to include it in the next issue.
You can find the current issue of Minty Magazine on their website here or check out the tear sheets of Patrick's room below.
Related article: Patrick's bigger boy room: Unisex bear theme nursery / child's room
Related article: DIY play tent: Make this on-trend tent for your child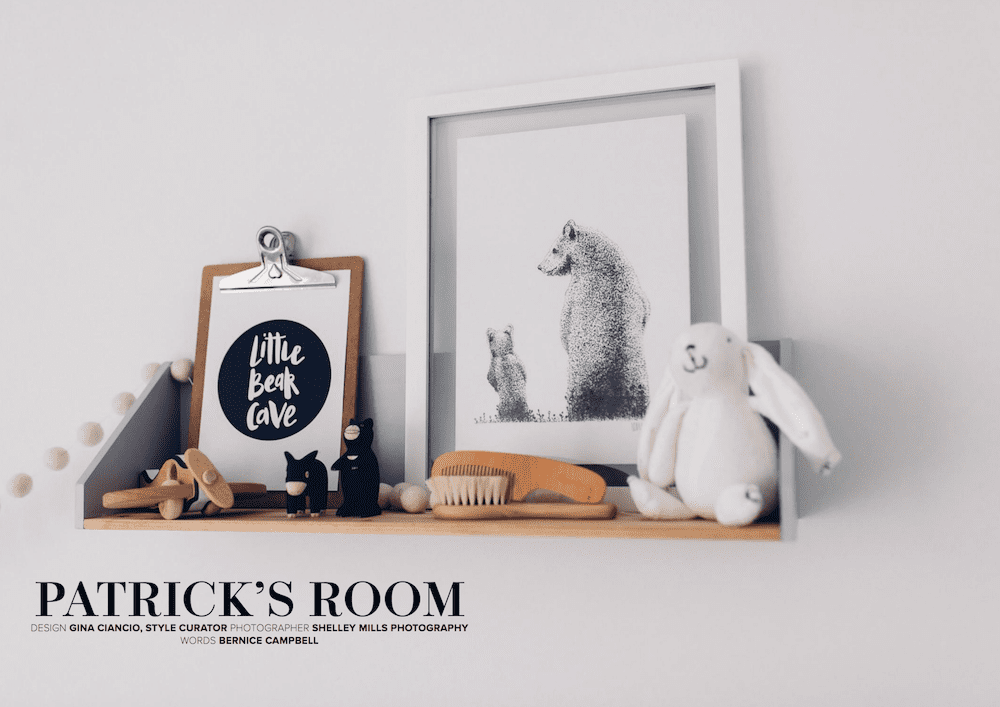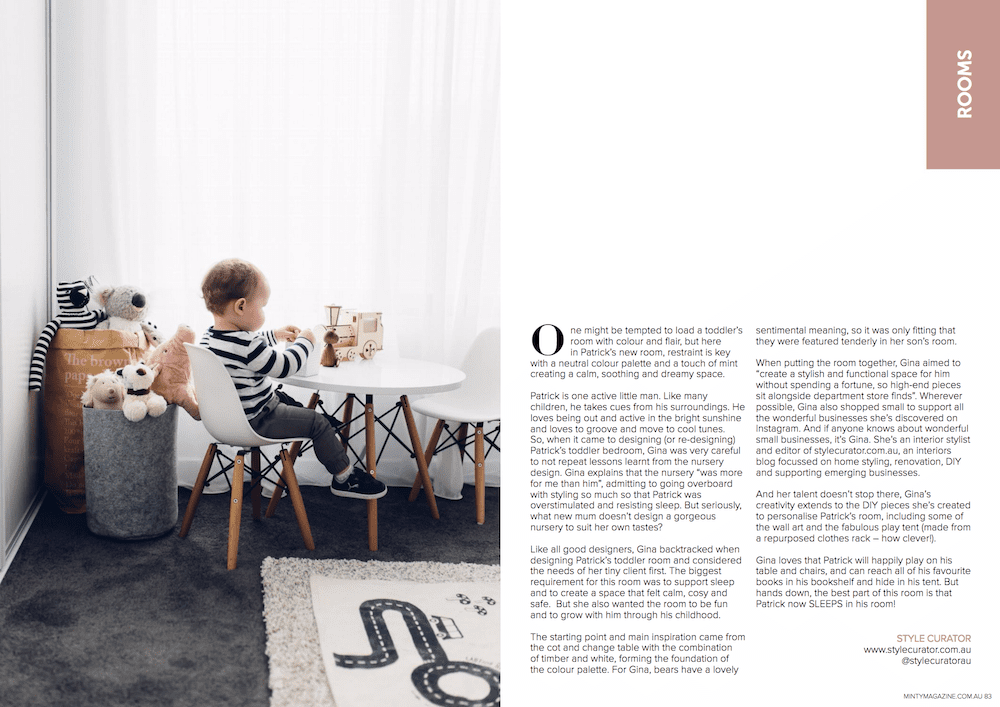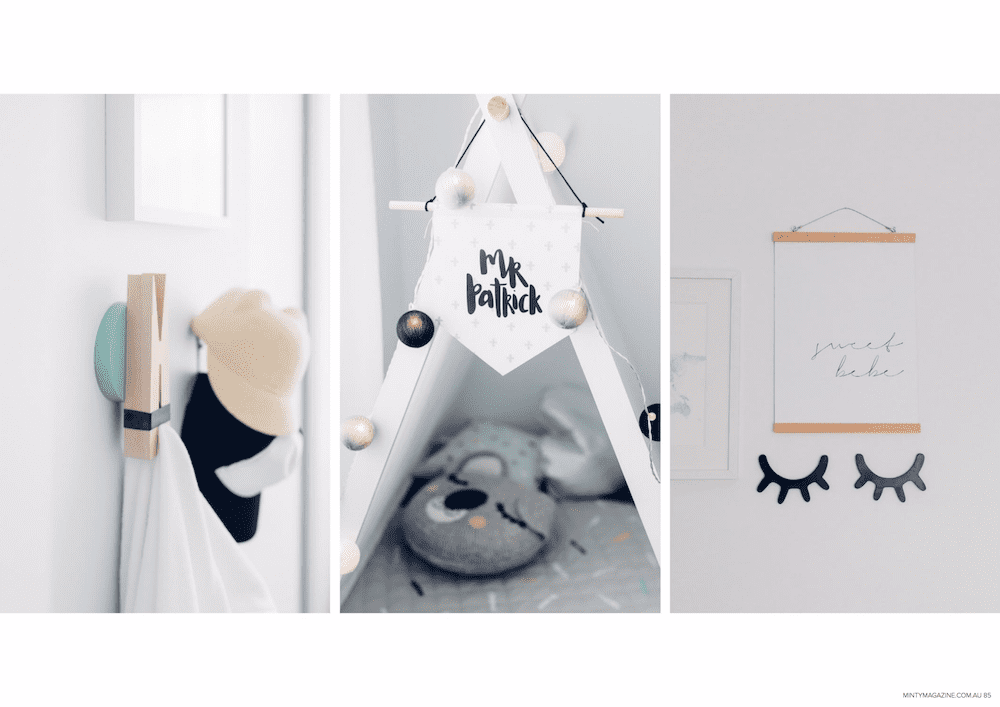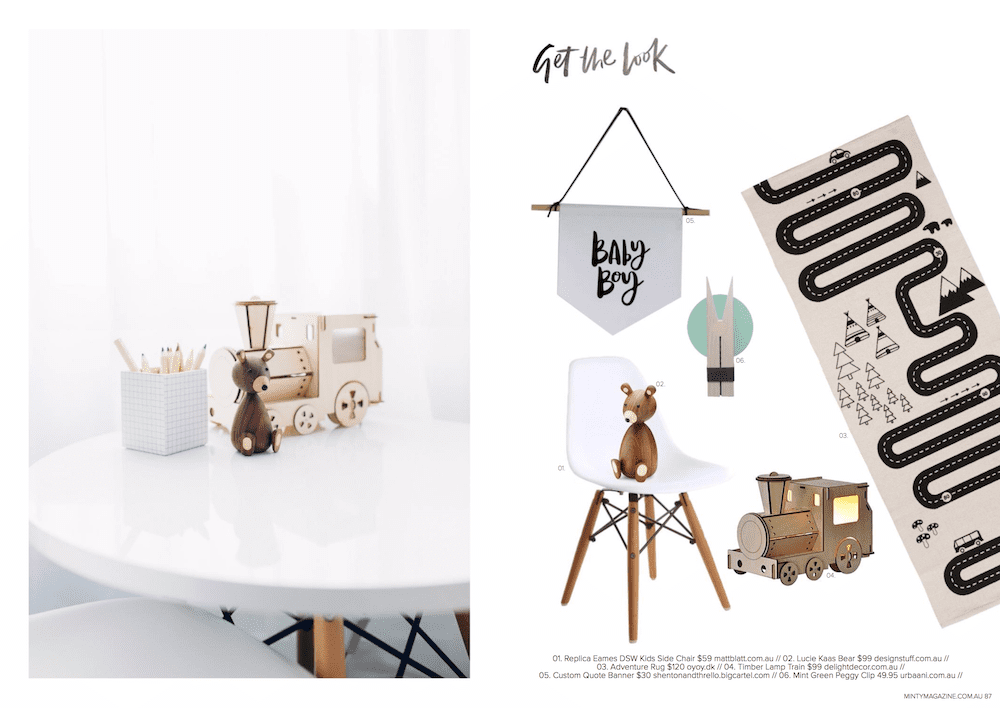 If you haven't discovered Minty yet, it's my favourite magazine and blog for nursery/kids room inspo! Featuring all sorts of styles and themes, from a 'Pink vibes only' girls bedroom to a vintage style boys room and everything in between, you're guaranteed to discover a few new products to buy or styling ideas to try.
It was such an honour to have Patrick's bear themed nursery / toddler room feature in this publication — and a four page spread no less!
Patrick continues to love his bedroom and invites all guests who come over to check out his bedroom, super sweet. In a few months we'll transition him to a big boy bed which will no doubt result in a full room reshuffle so stay tuned for that room reveal next 😉
You can check out more kids inspo over on the Minty blog or connect with them on Instagram.
Photography by Shelley Mills Photography