Who would have thought selecting tiles for one of the smallest areas of your home could be the most challenging?!
This small space has a big impact and is often an area where people choose to use colour or pattern to add interest — especially in kitchens (or laundries) where the other elements are neutral.
I get asked for help all the time to choose the right kitchen splashback tile so today I'm sharing my simple 5 step method to getting this right. And the secret lies in considering the space as a whole and not just the splashback on its own.
Stop spending hours agonising over splashback tiles and use this guide to narrow your choices.
Related article: 11 types of white kitchen splashback tiles: Add interest with shape over colour
Related article: Top 9 kitchen splashback trends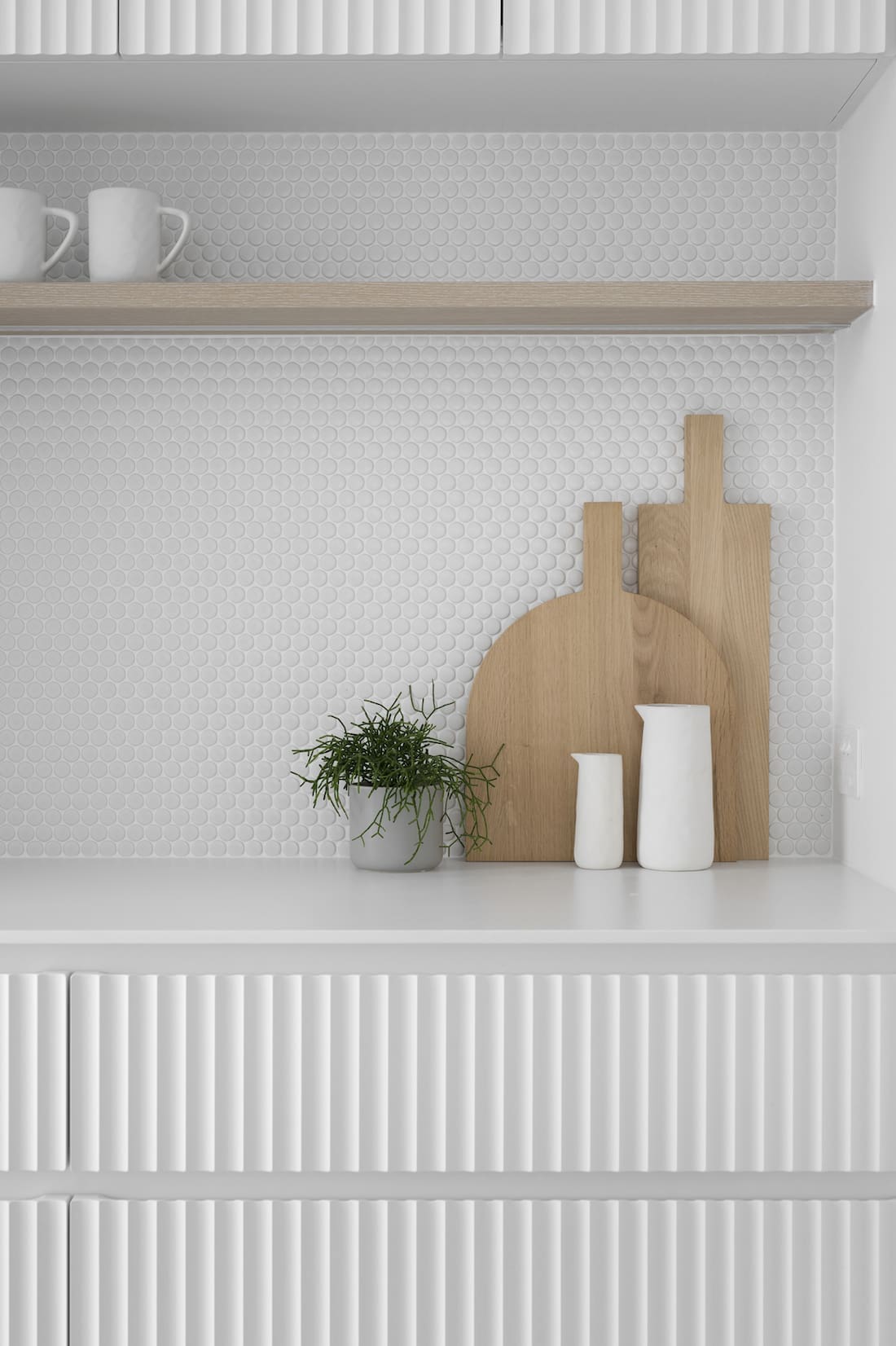 Step 1: Be inspired
A good place to start is by looking for inspiration — it will help you visualise how a particular tile would look in your home and open your eyes to just how many tile shapes, colours, sizes and patterns there are. (Is there anything more annoying than making a choice and then realising there are all these other products you wished you knew about?!)
Pinterest and Instagram, design blogs, display homes, tile stores, and project galleries of interior designers and architects are some of our top places to look for inspiration. You may also find ideas when you're out and about at cafes or restaurants, staying at a hotel or even visiting your friend's house!
Looking at inspiration will help you see how colours have been used, different materials have been combined, the way tiles have been laid, or unusual design elements.
Gather these ideas either electronically or physically and see a trend start to emerge. You may find you're attracted to a particular interior style, such as contemporary or Hamptons, or the use of certain materials or colours. If you have no idea what your style is, take our free interior style quiz here.
Looking at inspiration is important to see how you can put your own spin on things rather than simply replicating what's been done before.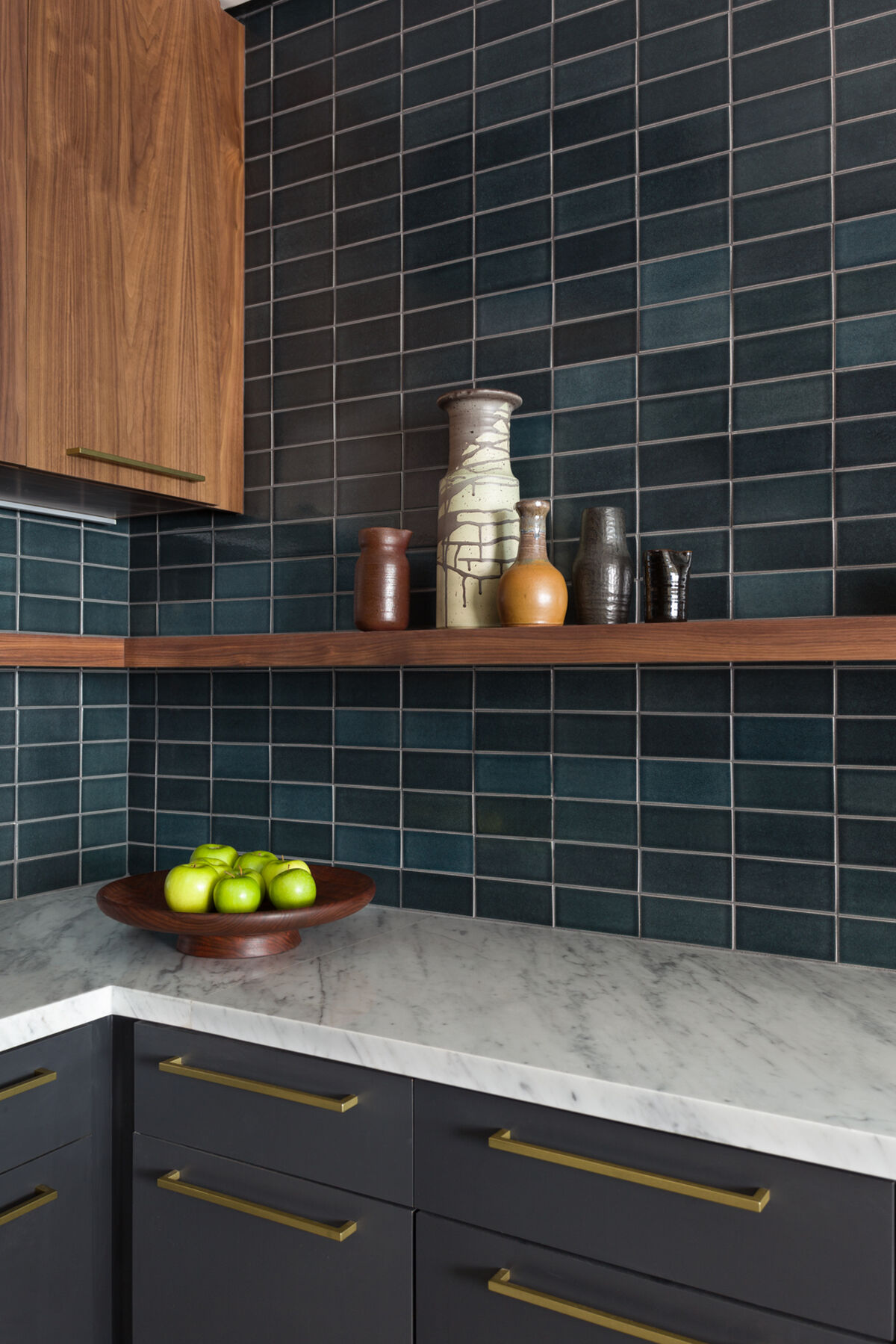 Step 2: Have a plan or a clear style
It's only natural that most of us are attracted to a few interior styles, or that we find many elements we love and want to fit into the space.
But, good design is about restraint and having a clear vision — try to fit it all into a small space and you may find your hero pieces compete against each other.
It is possible to create your own fusion style, so long as you combine interior styles that share common values. For example, Nordic and Coastal both embrace natural materials and a light, airy base. Or Industrial and mid-century both celebrate what lies beneath and stripping things back. But try to combine something like Industrial with Shabby Chic and you may find it doesn't work.
It's about finding styles or pieces that complement rather than compete.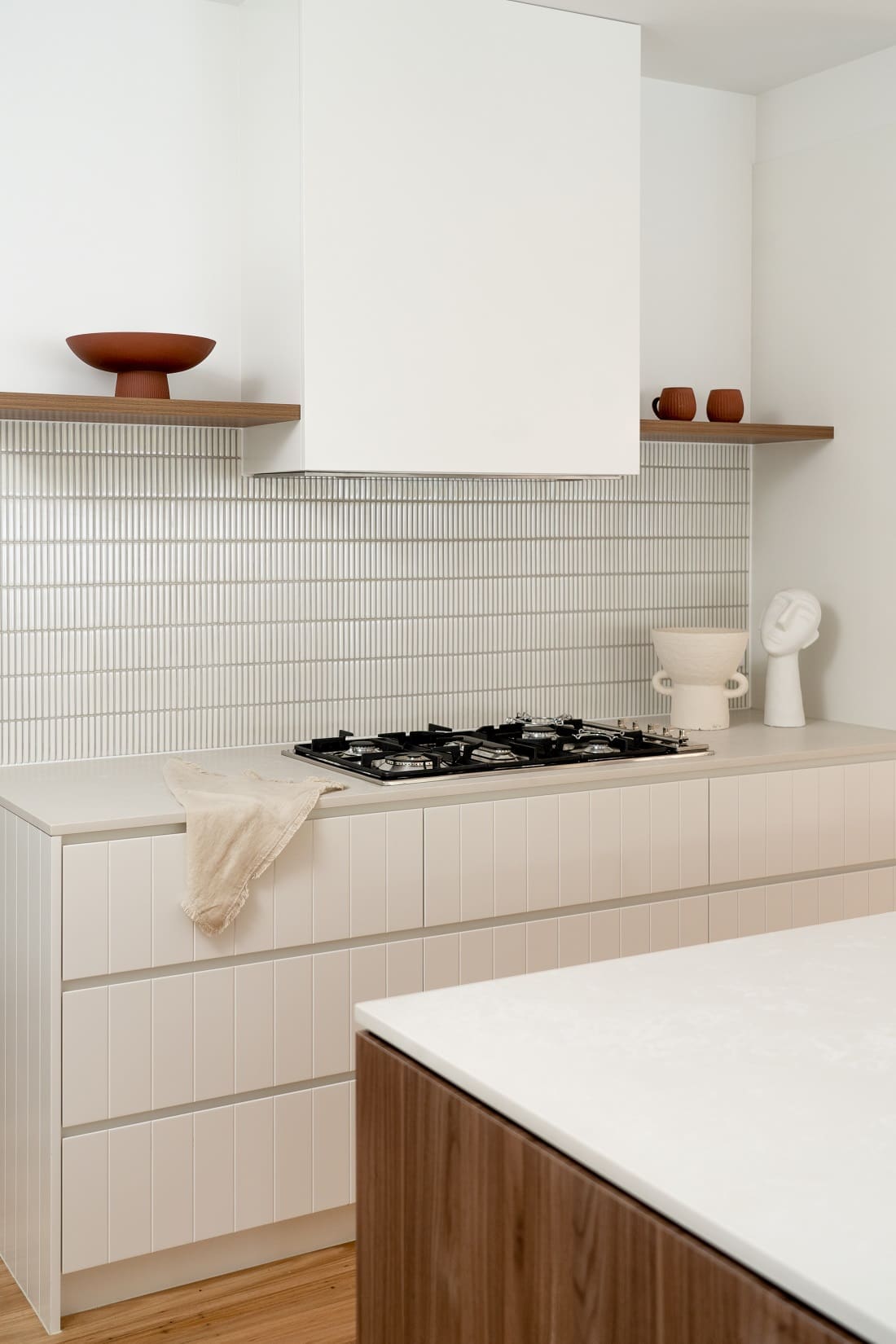 Step 3: Develop a materials palette
Next it's time to start building your materials palette.
Gather samples of all the materials you'd like to use in the space — paint swatches, cabinetry chips, tapware finishes, tile samples, hardware such as door handles.
Get your hands on as much as you can and see how they work together.
Ask yourself: Are all the materials too hard ie polished or shiny, and would you benefit from introducing something a little more organic? This could be by introducing timber joinery or with tiles, looking for a more handmade or irregular finish.
Even if you're going with all white, be aware there are thousands of shades of white and getting the right undertones is essential so don't skip this step.
The use of contrast is the secret to great design so look for ways you can play with dark and light, smooth and hard, metallic and matt, curved and angular etc.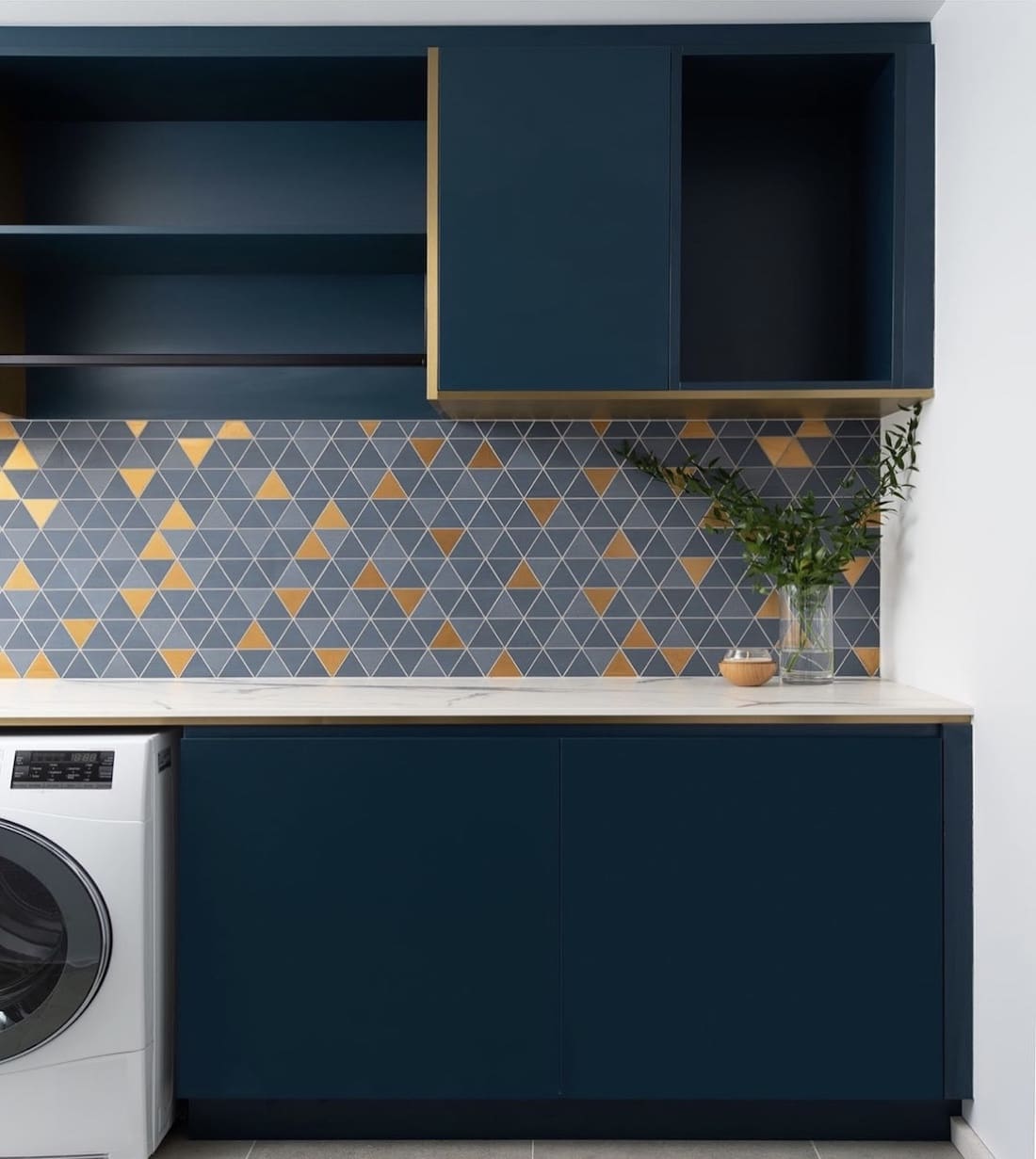 Step 4: Know your budget
A reality for most of us is that dreaded B word — budget!
You may find you've developed an amazing design but get it quoted and it's completely out of reach.
There are many ways you can achieve a luxe look for less without compromising too much.
Laminex cabinets are much cheaper than painted, so perhaps this is an option or at least an option for your butler's pantry for example.
The cost of stone bench tops will eat up a lot of your budget and the price of these vary significantly between finishes so it pays to get a few options quoted.
Look at all aspects of your quote and explore ways you can review them to achieve the look you want.
In reality, your splashback is likely only going to be a few square metres so this may be an area you want to splurge to create the wow factor in your space.
Step 5: Review and refine
The final step to picking the right kitchen splashback tile is to sit with your selections for several days or weeks before locking anything in.
Make sure you're picking things you love rather than just what's trending or what you think you should do.
Even small tweaks such as the way tiles are laid, the difference between matt or polished, or the grout colour you pick can totally change the look of your space so take your time.
I do like to remind people though that your kitchen splashback is an area that's easy to change. Unlike bathrooms, there's no need to waterproof behind so if you feel like being bold, I say GO FOR IT!
I hope this guide has helped you to pick the right kitchen splashback tile for your space. If you have any tile-related questions, pop them in the comments below and I'll answer them asap.
This article was first published in September 2019 and continues to be updated with latest tips and images.